Balayage is one of the most popular colors out there right now. It makes sense. It needs the least amount of maintenance out of any color, is extremely versatile, and is flattering for anybody. However, we almost never see it on straight hair. 
Despite almost every balayage inspiration picture being on curly hair, balayage can look very pretty on straight hair as well. The reason you see most inspiration pictures on curly hair is that curls show the dimension balayage gives best. Balayage on straight hair looks more blended usually. 
Best Balayage for Straight Hair
Nearly every balayage that you see on curly hair can be achieved on straight hair. The only exception is that high contrast, super piecey balayage. You need the curls to add separation for that look. Below are the best balayage looks for straight hair. 
Rooty All Over Blonde Balayage
This color is for those that want a color that is drastically different from their natural. It's pretty much exactly what it sounds like. The ends of your hair are all over blonde, while the top is left your natural. There is usually a small area where it is blended from the top to the ends.
It may take a couple of sessions of coloring to get this look since it is more dramatic. Unless your natural hair color is already very light, blasting through your color to get an all-over blonde at once is not healthy for your hair. You should wait about 4 weeks in between each session of blonding.
To get this color, your stylist may use a mixture of ombre and balayage. Since the ends of your hair are going to be all over blonde, the only way to fully saturate the hair with color and have it blend up to the root is through an ombre. Between the ombre are sections of balayage that will give it that highlighted look. 
Dimensional Balayage
If you are looking for the stereotypical balayage that you see everywhere, dimensional balayage is what you want. This color has balayage highlights and lowlights of your natural or whatever color you choose going evenly throughout your hair. It is also the most natural-looking color. 
You can add as much or as little as you would like when doing a dimensional balayage. If you are just wanting small flecks of balayage throughout, there will be smaller and fewer sections. If you want more blonde than your natural, nearly every section of your head will be balayage. You can do anywhere between those two.
There are also many different placements that your stylist can do for a dimensional balayage. You could have a partial balayage where the underneath of your hair is left dark. The front of your hair could be made lighter than the back or you could add in what stylists like to call a "money piece" around your face. You could simply get an all-over balayage, evenly dispersed throughout your hair.
Peek-a-Boo Balayage
If you did a chunky balayage all over on straight hair, it wouldn't blend very well from the roots to the color. Peek-a-boos work really well for straight hair because you can have that chunky look, but it's underneath a top layer of hair so you won't get the lines that curly hair usually hides. 
You can also do fun colors with peek-a-boo balayage. Since it is chunkier, you'll have a definite division where the colored hair is and your natural hair was left out. Therefore, it won't be too blended where the fashion colors simply melt in with your natural and create a completely new, not so pretty, color. 
When achieving this color, you'll need to decide where you want your peek-a-boos to start on your head. It can be just a few on the very underneath of your hair or you can bring them all the way up to a couple of inches from your part. Bringing them all the way up like that will give you the illusion of having it all over. 
Face Framing Balayage
Face framing balayage is the cheapest and least expensive form of balayage that you can get. It is also the most natural out of all the variations. This look creates just a slight lightness around your face to give your hair a halo effect. 
Everybody's hair is naturally slightly lighter around their face. You can especially tell when you've been out in the sun for a prolonged amount of time. Face framing balayage simply accentuates what your hair already naturally does. 
To get this color, your stylist will most likely section out about an inch to a 2-inch section around the front perimeter of your face down to your ears. The balayage should get heavier and lighter as it comes closer to your part. You can also have a few pieces of balayage added just off your part around the back to blend the front in with the back a bit more. 
Baby Light Balayage
This color is the most blended and subtle look you can get. Baby lights are extremely fine weave highlights that create a dimension that is almost perfectly blended in with your natural. Baby-light balayage makes it so nobody can really tell where your roots start fading down into a different color.
You can do as little or make this as heavy as you would like. I will warn you though, baby lights take the most amount of time to do because they are so finely weaved. The heavier you want it, the longer you'll be sitting there. Expect this to take around 4 hours to complete depending on how much you want.
Just like dimensional balayage, you're pretty free to do whatever placement you would like with baby lights. You can make it brighter around your face, do a half head so there's a shadow underneath, or make it evenly throughout your hair. You can also decide how far up your hair you want the lightness to be or how much area you want it to blend to the ends. 
What to Ask For in the Salon
First things first, you definitely need to tell your stylist that you plan on wearing your hair straight the majority of the time. Letting your stylist know how you wear your hair can impact the placement that they decide to do for your color. This also goes for if you wear your hair up, down, braided, or whatever other styles you do most on yourself.
The key to having a good balayage on straight hair is that it is blended very well. Curly hair tends to hide places that aren't blended as well but straight hair seems to make those unblended parts stand out. Make sure to ask for a balayage that is blended really well. 
You should also let your stylist know what color of blonde or fashion color you are going for, rather you want it all over or a partial, and if you want it lighter around the front or a "money piece" added. Balayage has a lot of variations to choose from so you need to make it clear what variation you want. 
How to Maintain Balayage on Straight Hair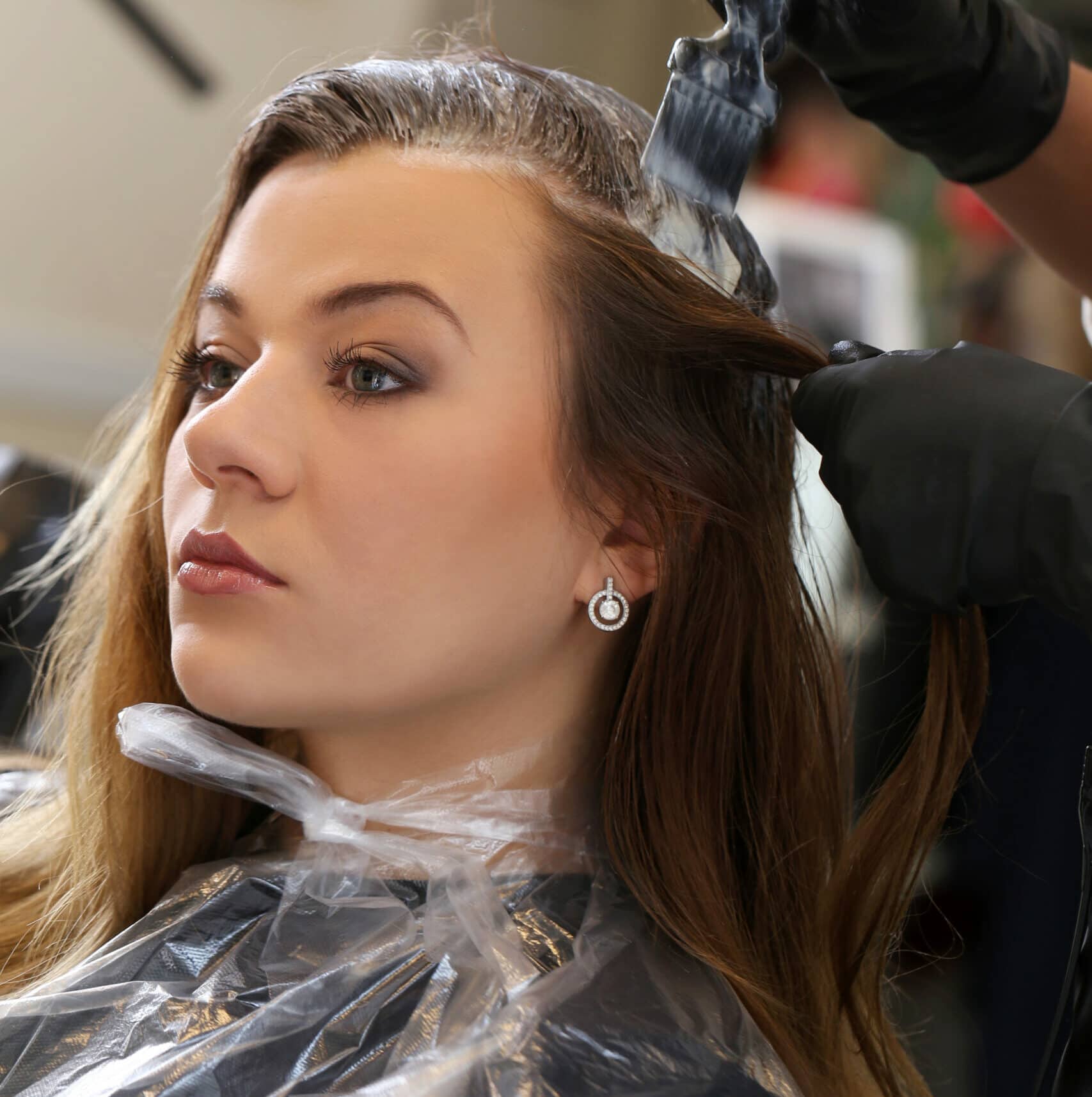 It is not recommended to color your own balayage or try to touch it up. Balayage is a very difficult technique that takes even some of the most experienced hairstylists years to master.  You should have your balayage brought up every 4 to 6 months by a professional to keep it looking nice. 
Once your balayage has been done, you will want to use products that are beneficial for the health of your hair. Balayage is done with bleach 98% of the time. Although bleach can be harmless if applied correctly, it is still somewhat damaging to your hair. As is any color. 
Here are some products you can use to keep your hair from getting damaged further:
L'Oreal Paris Elvive Dream Lengths Heat Slayer

Bumble and Bumble While You Sleep Damage Repair Masque

Joico Defy Damage Protective Shampoo

Moroccanoil All-in-One Leave-In Conditioner
Another thing you are going to want to take into consideration when maintaining your balayage is keeping it from getting brassy. Anytime you lighten your hair, it leaves a brassy color underneath. That brassy color is covered with toner when you get your balayage, but this toner can fade off over time.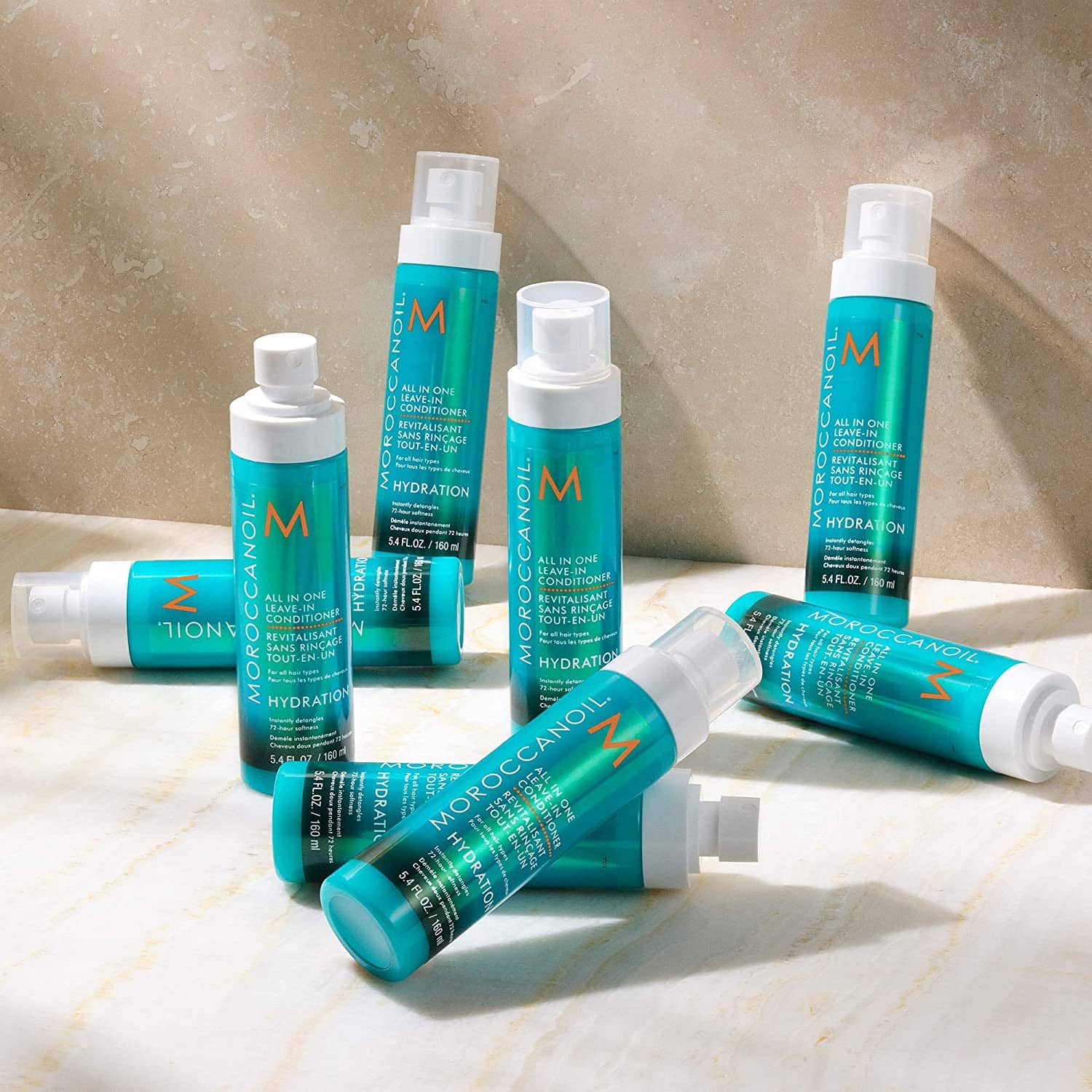 The best way to counteract the brassiness that may come through over time is to use a purple shampoo once a week. The purple tone in the shampoo neutralizes golden colors, leaving you with a neutral to ashy tone. You should be using this right from the start. If you start noticing brass coming through, it is too late for purple shampoo.
Here are some purple shampoos that I would recommend:
Matrix Total Results So Silver Color Depositing Purple Shampoo

Keracolor Clenditioner Color Depositing Conditioner in Platinum

Keraproof Purple Hair Mask

L'Oreal Paris EverPure Sulfate-Free Brass Toning Purple Shampoo
If your purple shampoo fails you, you can go over your color with a semi-permanent toner. This actually shoves large color molecules into the outside layer of your hair. It doesn't change your hair color drastically like a permanent color. It simply layers your hair color with an ashy cover. Apply it to your whole head after shampooing and let it sit for 15-20 minutes.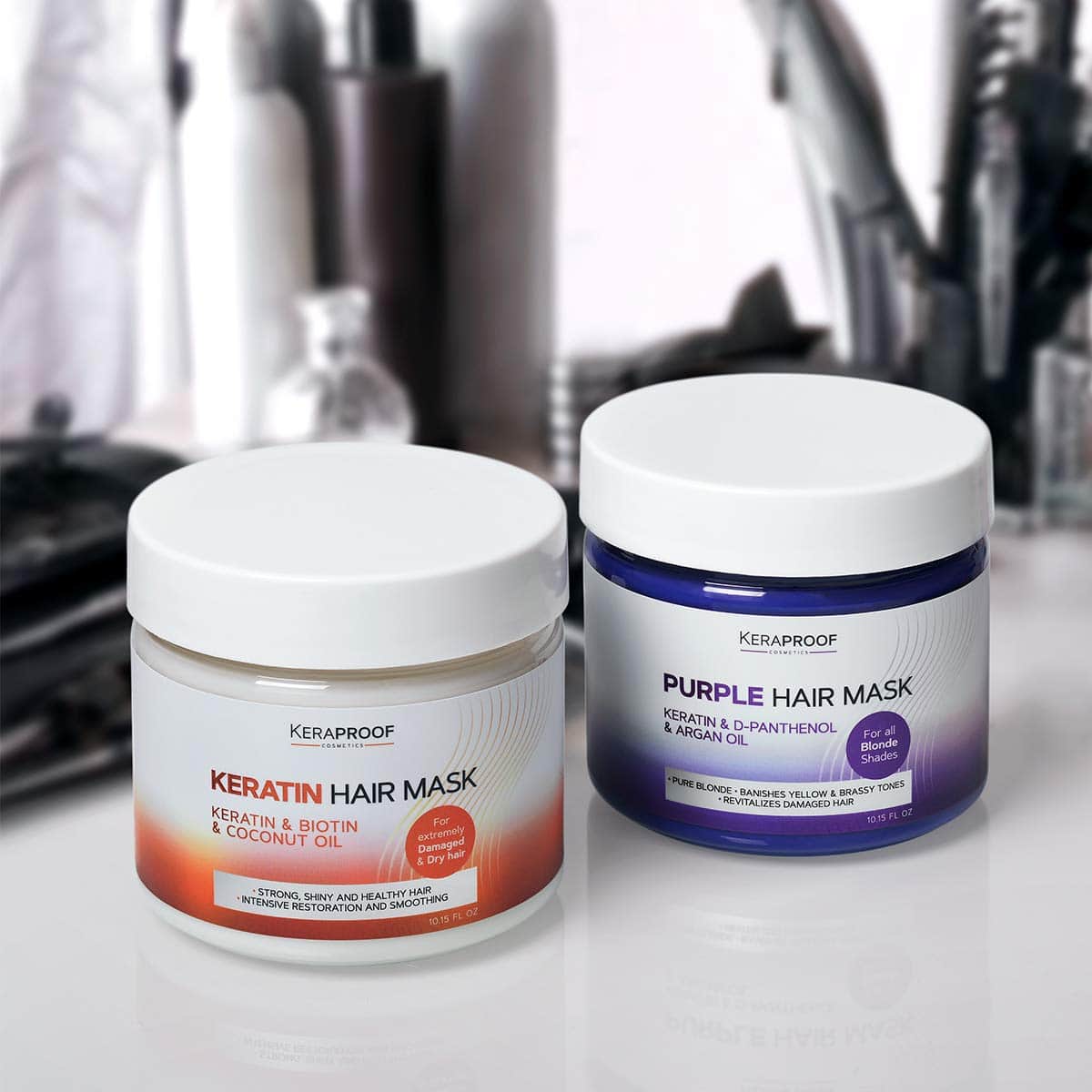 Here are some ashy toners that I would recommend:
Wella Color Charm Demi Permanent in 10NA with 10 volume developer

Schwarzkopf Professional Blond Me Toner in Ice with 10 volume developer

Ion Intensive Shine 9NA Demi Permanent Creme with 10 volume developer

Pravana Chromasilk Express Tones in Ash with 10 volume developer
FAQ's
Question: Does balayage look good on straight hair?
Answer: Balayage can look great on straight hair just like curly hair. You won't get as much definition that curly hair can give your balayage. Even though straight hair still looks great with balayage and has more of a blended effect.
Question: How long does balayage last on straight hair?
Answer: Balayage lasts just as long on straight hair as it does on curly hair. The balayage is done almost exactly the same as it would be done on curly hair except maybe it needs to be blended a little bit more. If anything it lasts longer than balayage on curly hair because it needs to be blended more. 
Question: Is balayage damaging for straight hair?
Answer: If done correctly, balayage is no more damaging on straight hair than it is for curly hair. Curly hair does have more resistance to color so if your stylist is coloring straight hair the same as they would curly hair, then it could be damaging. Although, most stylists should know to use a weaker formula for straight hair to keep it from getting damaged.
Question: How long does it take to balayage straight hair?
Answer: This largely depends on what outcome you are wanting, but generally, it should take anywhere from 2 and a half hours to 4 hours. Balayage straight hair does take slightly longer than balayage curly hair because most likely your stylist will want to tease your hair for an extra blend. Your stylist could prefer to tease curly hair also though in which case it doesn't take any longer. 
Question: Does balayage make straight hair look less flat?
Answer: Yes. Balayage gives your hair dimension, which will give anyone the look of more volume. Lighter hair reflects light making it stand out and darker hair gives it a shadow hence the dimension. Some also say that the color itself gives their hair a bit of lift. 
Conclusion
You can achieve a beautiful balayage on straight hair that doesn't actually look that much different than its curly counterpart. Of course, it's going to look slightly different because the texture of your hair is different. Even though, you get basically the same thing by simply changing a few things in your balayage slightly.
The nice thing about balayage is it mimics the way everyone's hair naturally lightens in the sun. So you can go with any of these types of balayage regardless of your skin tone, face shape, or your hair texture. Choosing the right one solely depends on how much you want to spend, money and time-wise, and the look you like the most. 
Looking for more inspirational ideas? Check out: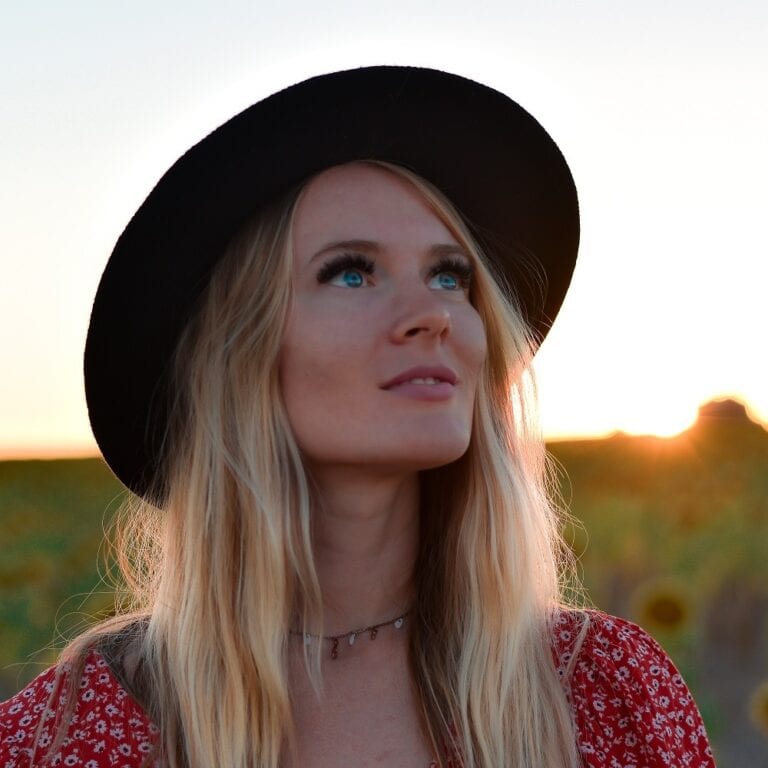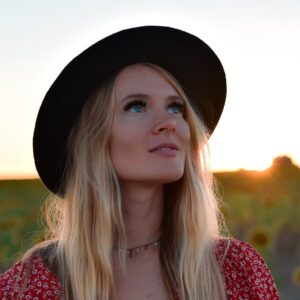 Latest posts by Haley Parker, Licensed Cosmetologist 10+ years
(see all)