For many of us, nothing beats the feeling of freshly shampooed, clean hair after a long day of sweating or going about our routine business. That good feeling, of course, depends largely on what shampoo you grab in the bath and shower. And if that shampoo addresses your hair and scalp condition, aside from just cleaning your hair, then you have hit the hair jackpot.
And speaking of hitting the jackpot, finding the right shampoo for you might seem like a shot at the lottery. You will have to undergo trial and error with different brands and variants, weeding out the ones you don't like and continuing on to find that perfect shampoo that ticks all of the boxes.
Of course, we don't want to settle with the product that works just so-so. We want the best product that will address all our hair and scalp concerns, and for a price that won't bust our pockets. When you finally find your product, it will become your holy grail.
But did you know that this bathroom staple was once a luxury for many, back when baths were still considered a public ritual rather than a once-a-day (or every other day) activity? 
In fact, the precursors of shampoos were anything like their modern counterparts. Not everyone could afford a bar of soap for bathing in ancient times. Because of this, the same soap was used for the hair, leaving residue and unmanageable hair.
As shampoos evolved from grated, melted soap bars mixed with fragrant herbs and oils, to ones that address different hair needs like shampoos for thick hair, thin hair, curly hair, straight hair, colored hair, hair that needs volume, or treated hair and the like, it did become available for most people instead of a product that only the rich can afford.
What's In a Shampoo?
 
Modern-day shampoos are not just hair cleaning agents; they are made to address a person's hair and scalp needs. There are herbal shampoos that contain natural coloring agents, like henna. There are also medicated shampoos that are made to treat certain hair and scalp conditions. 
Most shampoos contain from 10 to 30 ingredients, and they may include the following:
Surfactants.

These are ingredients that help remove grease and dirt from the hair. Common surfactants are laureth-3 and 4, cocamide DEA, and coco glucosides. Surfactants help make a good lather and make the shampoo formulation more gentle to the hair and scalp.

Foaming agents.

These ingredients, aside from surfactants, make your shampoo foam up (who does not love a good lather in your shampoo?) and also decrease the probability of irritation from the shampoo formula. Common foaming agents are sodium laureth sulfate (SLS), and Cocamidopropyl betaine (which is obtained from

coconut oil

).

Conditioners.

Some shampoos have

conditioners

pre-added to them. Oils like jojoba, shea, and avocado are some of the conditioners added to these shampoos. However, not all shampoos contain conditioners, as they are made for different hair kinds.

Thickeners.

Ingredients like stearic acid, carnauba wax, and even

gelatin

improve the consistency of a shampoo formulation.

Opacifiers.

Opacifiers lend shampoo a creamy, rich, and luxurious look and feel. They also improve the whiteness and brightness of the product. 

Sequestering agents.

Also known as

"chelating" ingredients

, these are additives that prevent sebum or buildup from forming in hair. Polyphosphate is one example of this.

Preservatives.

Sodium benzoate

and tetrasodium EDTA are some of the preservatives added to prevent bacteria from forming in the shampoo.

Fragrance.

These ingredients add to the soothing experience when cleaning your hair. There are many kinds of fragrances that are added to shampoos, particularly those with complex scents. Some are obtained from plant and other natural ingredients, and others are synthetically manufactured. Nevertheless, some people are

sensitive to fragrance

, so if you're one of those people, you might want to consider using fragrance-free formulas.

Other ingredients.

Additives like biotin, panthenol (a form of vitamin E), amino acids,

rice water,

and other fortifying and nourishing ingredients are added particularly to formulas that target specific hair care needs.
What Does Shampoo Do to Your Hair?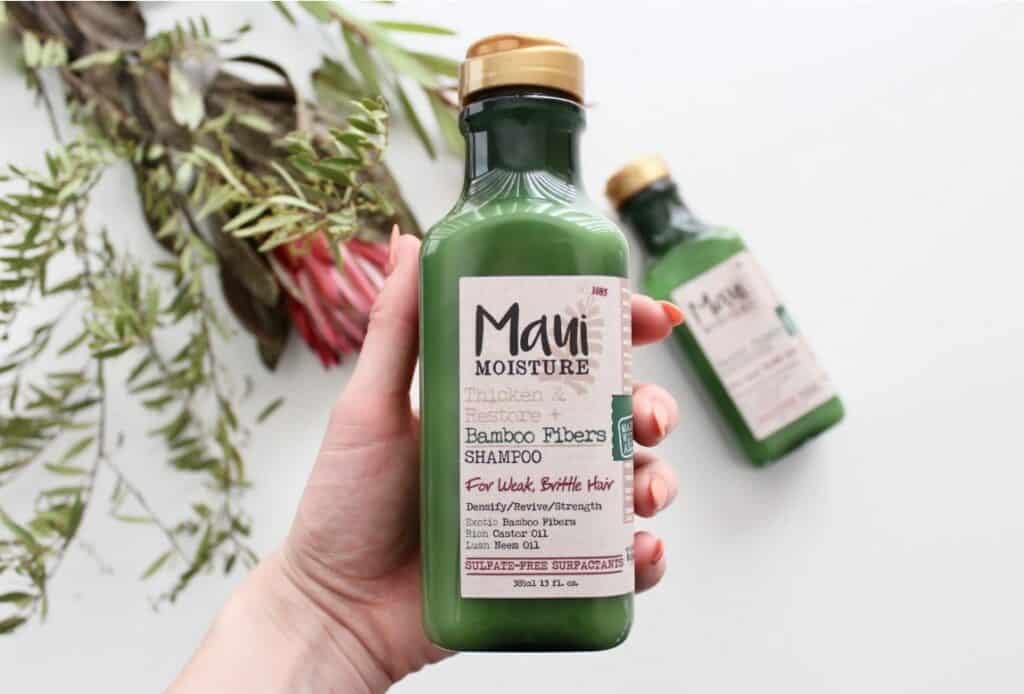 We know shampoos clean our hair and scalp, but how exactly does it do it? How about do specially formulated shampoos, how do they work? Aside from getting rid of oil, dirt, and buildup, shampoo can be used to deal with different hair and scalp issues. 
The shampoo has detergent properties, meaning it strips away the sebum in your hair. Sebum does coat your hair and makes it shiny and soft, but too much of it can cause dust to stick to your hair and make it dull and greasy over time. Shampoo removes all of these. 
Your hair may feel dry after all the sebum has been washed away, so shampoos include conditioners to make hair soft and restore moisture to your hair. Different additives cater to different hair conditions. For example, silicone detangles hair and makes it shine, while others like fatty alcohols help in making hair frizz-free. 
Sunscreen is also added to some shampoos to protect hair from the heat of the sun. Some shampoos leave hair with some tint or color together with its cleaning effect.
Let's not forget the medicated shampoos, for dandruff and lice. Shampoos with ketoconazole or sulfur work to kill the fungi that cause dandruff, while pyrethrin, an insecticide, is added to shampoos in small amounts to eliminate lice. They address diseases/conditions while keeping hair clean. 
Certain medicated sulfur shampoos, for instance, can help with hair growth. If you've been trying to grow out your locks, taking a closer look at your shampoo can be incredibly beneficial.
The Best Redken Shampoos for You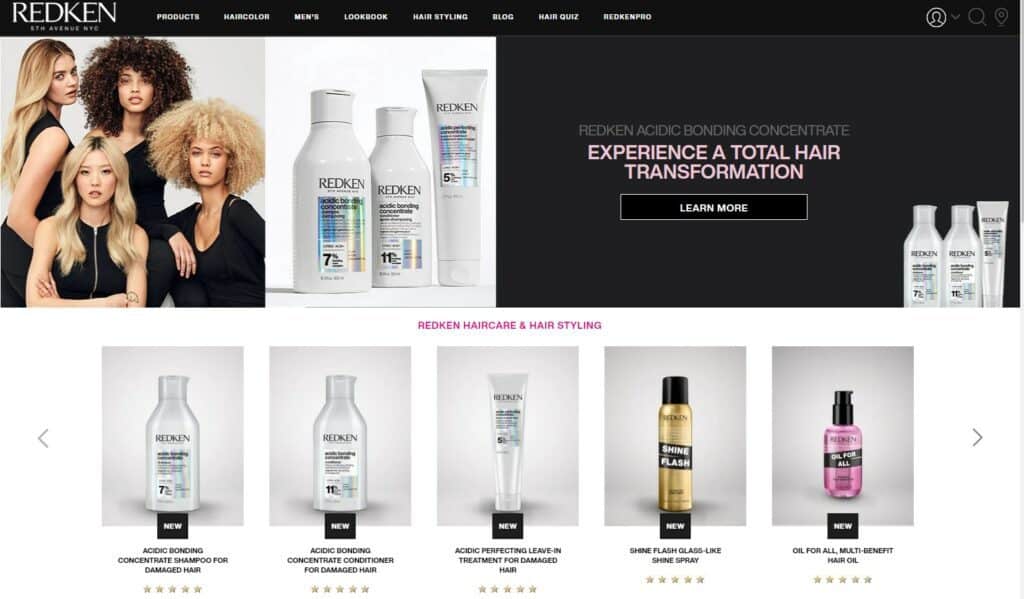 Redken is one of the haircare brands that offer a diverse product lineup for all kinds of hair and hair concerns. With this article, you will find seven of the best Redken shampoos. Who knows, you might find your holy grail product (with our help, of course!).
What Was Our Evaluation Criteria?
While we went out on a literal witch hunt to find the perfect shampoo from Redken, we were essentially looking for a product that was fit for regular usage. Finding the best Redken shampoo isn't an easy task, as this brand makes a veritable bounty of amazing shampoos for all hair types.
Our criteria for choosing these shampoos were fairly straightforward. After all, there's nothing wrong with having standards, right? These requirements included:
Was it reasonably priced?

Did it have any bad/hard-to-get ingredients?

Was it a nourishing shampoo?
How did it work for various hair types?
We wanted to make sure all shampoos were reasonably priced and wouldn't break the bank. We also didn't want any funky ingredients in it, either, or something that would require a salon license to purchase it.
At the same time, the shampoo had to be good enough to heal damaged hair and nourish it. Alongside that, we're all aware of the fact that different hair types require different kinds of shampoos. So, we made sure to include the best candidate from each type of shampoo that Redken offers so that we manage to fit in something for everyone. 
Therefore, we've got a list of the very best Redken shampoos for every hair type, arranged in no particular order. Scroll through to find the one we've picked just for you!
Redken All Soft Shampoo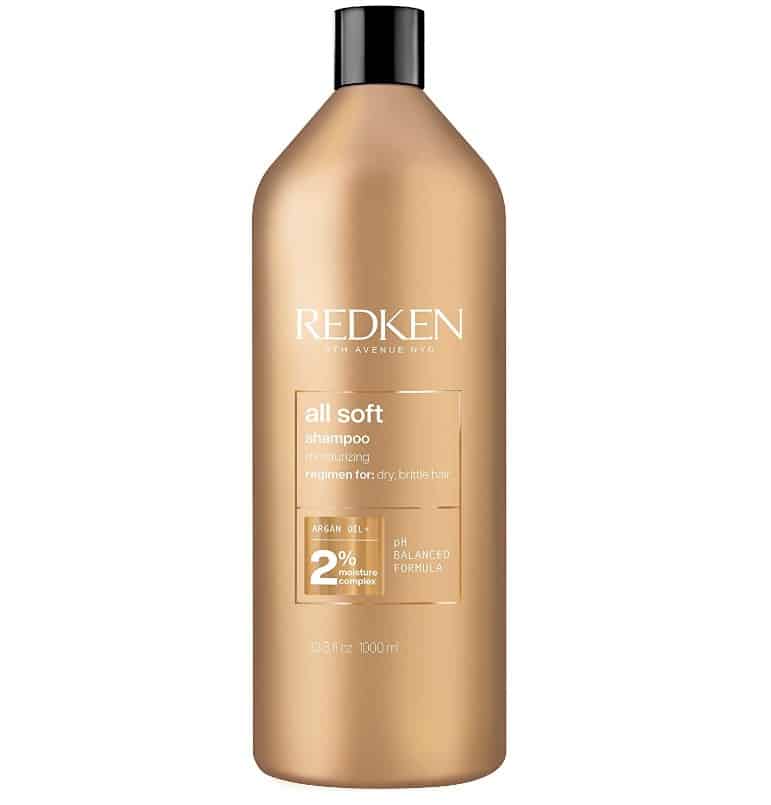 If your hair is on the dry and brittle side, Redken All Soft Shampoo may be ideal for you. Formulated with Redken's Moisture Complex with Argan Oil, this award-winning shampoo promises to keep hair soft, shiny, and manageable. Dry hair is often prone to breakage and further damage as the hair shaft is exposed. 
If your hair is dried out due to many instances of coloring and other shampoos aggravate dryness and brittleness, this shampoo will save you from your hair woes. Argan oil is widely known for imparting hair softness and smoothness as it relaxes the hair cuticles and allows hair to retain much-needed moisture.
Brittle, dry hair is harder to style because of the dangers of breakage. It cannot withstand more chemical treatments and may lead to baldness when left untreated.
Highlights and chemical treatments like bleaching and rebonding aggravate dry hair conditions, so much that the hair is stripped of oils and the scalp is dried out it cannot produce enough to moisturize itself.
Brittleness can also be caused by climate conditions, so an appropriate hair care product must be used to combat the environment's effects on hair. 
However, not all products that promise to moisturize dry hair will do their job. Some will just sit on the hair's surface, inviting more dirt and causing greasiness.
Redken All Soft Shampoo, however, does the job, by gently cleansing both hair and scalp, while its Moisture Complex with Argan Oil penetrates the hair shaft deeply for intense moisture.
It comes in a light golden-brown bottle, something that would not look out of place in any bathroom. Either way, the bottle matches the luxurious feel the shampoo gives its user.
This product is best used with the All Soft Conditioner for 15x softness and shine.
Pros
Is Climate Pledge Friendly

Quite economical to use, since a little goes a long way

Very moisturizing (can be used alone)
Cons
Can be greasy for some individuals

A little pricey
Redken Extreme Shampoo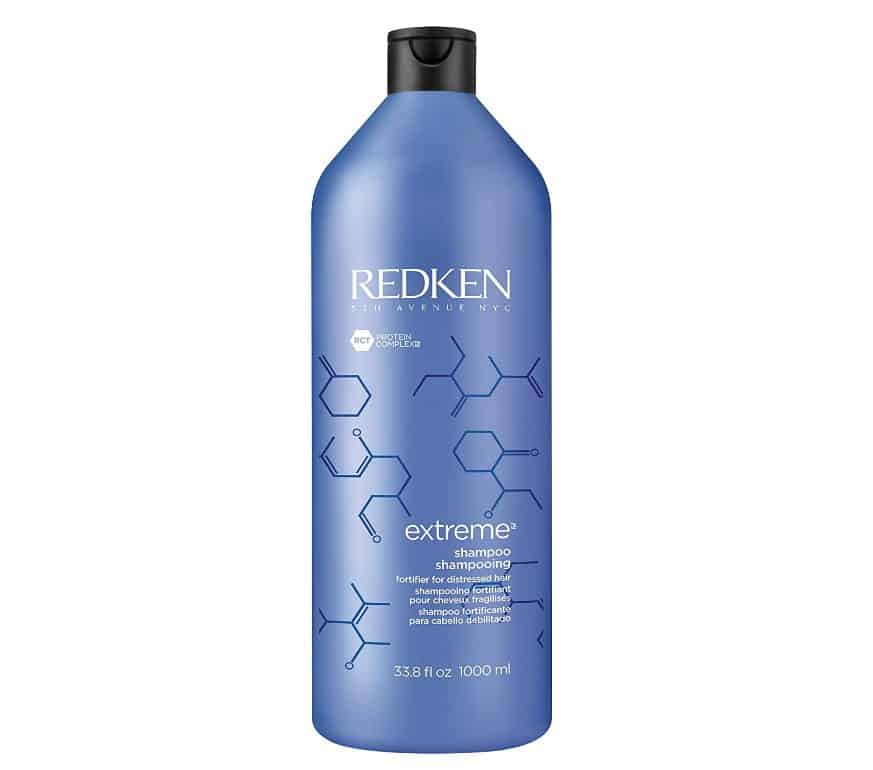 If your hair went beyond being dry and brittle to becoming damaged, either by the constant exposure to the elements or to chemicals, immediate damage control is a must. Damage can also happen with the daily onslaught of hair styling products, and styling tools like hair dryers, curling, and straightening irons. 
You can wait and grow out your hair until the damaged parts are long enough to be cut and styled, but hair grows best if there are enough nutrients supplied to it. Taking supplements for your hair may be a good thing to support its growth, but it is important that you prevent more damage to your hair or at least, minimize the damage.
Redken Extreme Shampoo comes to the rescue for those with chemically fried hair, or hair subjected to extreme temperatures in the environment.
The shampoo helps to reduce breakage and split ends, according to the Redken website itself. It is formulated with Amino Acids and Arginine to strengthen hair and Citric Acid, coating each hair strand for smooth and conditioned hair.
With this shampoo, hair is fortified especially in its weaker areas, effectively reducing breakage and split ends. When hair is smooth, there is less tendency to snag while combing and brushing, as friction is reduced.
As it has ingredients that fill in the weak areas of the hair strands, future damage is lessened. Since it reduces breakage, hair fall is also significantly reduced. So if your hair is damaged, look no further, as this shampoo is a life-saver.
Both its Amazon page and Redken's website recommend using it with the complete Extreme hair care system (shampoo, conditioner, and leave-in treatment) for both management and treatment of damaged hair. 
Pros
Strengthens and smoothens hair

Can be used for all hair types

Safe for color-treated hair

Climate Pledge friendly
Cons

Redken Extreme Bleach Recovery Shampoo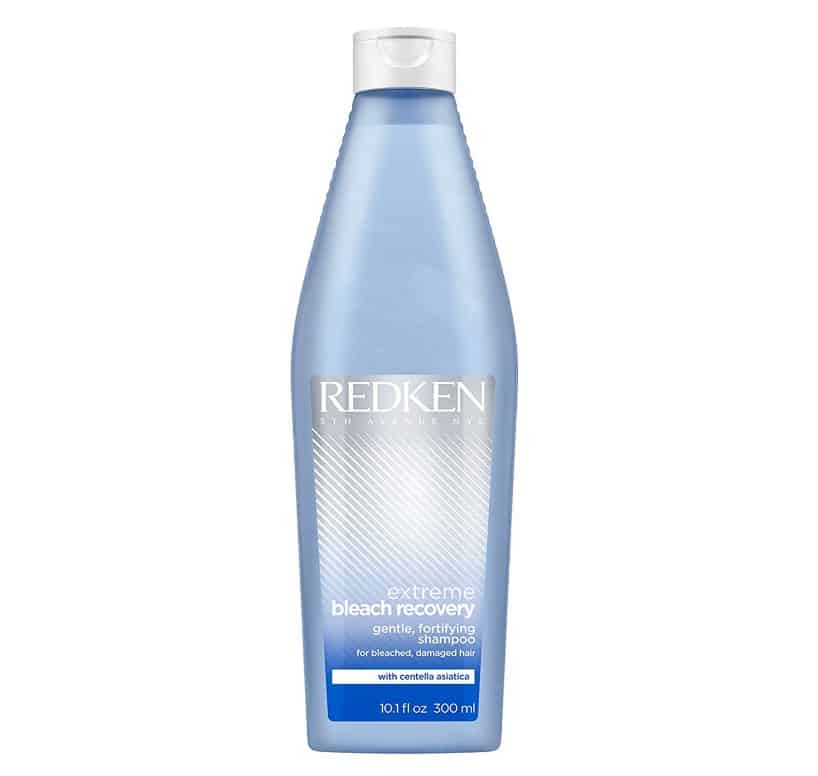 Admit it: you've had a certain point in your life where your hair is in a very unhealthy state, likely due to overbleaching. Maybe you wanted to get that gorgeous balayage or ombre look, or you wanted to sport rainbow locks… then, a mishap occurred. 
Your stylist might have overprocessed your hair or used the wrong chemicals. At times you might have caused the damage yourself by DIY-ing bleach! Now you are left with terribly bleached, damaged hair. What to do? Here's where Redken Extreme Bleach Recovery Shampoo comes to your rescue. 
Ordinary shampoos are not cut out to take care of the damage brought about by over-bleaching. Being stripped of its original color, bleached hair is now at its weakest state, and may fall off in clumps, or break at certain points. Your scalp may even feel itchy, and your hair might feel like straw.
How horrifying it would be if your bleached hair breaks near the roots! That is why bleaching must be done with the utmost care, but hey, accidents happen. 
If your hair has been bleached, highlighted, and dyed, chances are it's going to be dry and brittle if you don't prevent the damage from occurring in the first place. For some serious damage control, Redken Extreme Bleach Recovery helps (big time!) with its Gentle Conditioning Complex and Cica. 
If you are familiar with Cica, you'd have noticed that it has been a key ingredient in skincare brands as well, as it soothes skin irritation and has anti-aging effects. Cica lends its potent restoring powers to this product. The shampoo makes your hair smooth, soft, and supple and cleanses hair gently. Plus, it is silicone-free, so it will not weigh your hair down, nor leave a residue. 
Pros
Restores, strengthens, and promotes recovery of overbleached/overprocessed hair

Has Centella asiatica (Cica) extract, a widely known natural ingredient that promotes healthy, strong hair

Has a good smell, described as high-end
Cons
Might not work with everybody
Redken Color Extend Magnetics Sulfate-Free Shampoo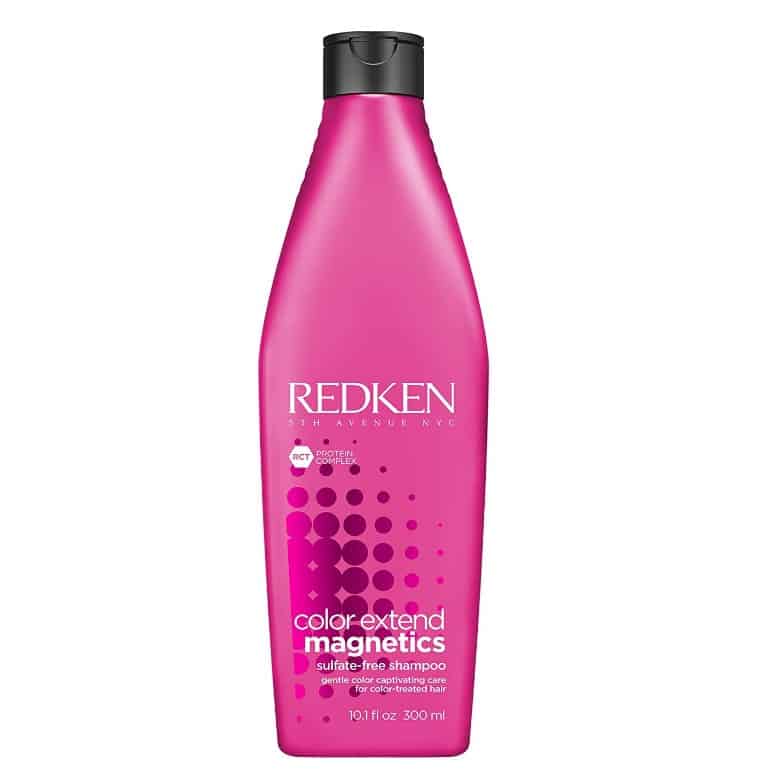 Colored hair never goes out of style. But the consequences of coloring your locks-dry, brittle, lifeless hair-must never deter you from having fun with your hair and your life.
Redken remains true in addressing all kinds of hair concerns with a shampoo for colored hair, the Redken Color Extend Magnetics Sulfate-free Shampoo.
To keep hair lusciously colored for a while, it is best to stay away from hair products with sulfate. Redken Color Extend Magnetics Sulfate-free Shampoo allows your hair to stay vibrant and shiny, with its acidic Magnetics system that helps your hair look its best even between trips to the salon.
Whether your hair is bleached blonde or colored brunette, it is a must to use the correct products to maintain and enhance your chosen hair color. Regular shampoos will strip your hair of the lovely color you have had applied which translates to money being washed down the drain.
With this product, shampooing daily is not even a problem- it will keep your hair cleans, soft, and moisturized. It contains Arginine for optimum hair health at the core, Soy protein to lift the roots, and sepicap to repair damage in the roots.
The product comes in a bright pink bottle that mimics the shampoo's ability to maintain the vibrancy and brightness of your colored hair. 
This is best alternately used with Redken Color Extend Blondage Color Depositing Purple Shampoo For Blonde Hair if you have gone blonde or Redken's Color Extend Brownlights Blue Shampoo for brunettes. Or, if you like, check out Redken Color Extend Brownlights Blue Conditioner if you wish to complete the Brownlights regimen.
Pros:
Easy to rinse

Repairs hair damage

A little goes a long way
Cons
It may not work its best if not used with other products in its range
Redken Color Extend Blondage Color Depositing Purple Shampoo For Blonde Hair
 
Redken does not stop with the Redken Color Extend Magnetics Shampoo: it intends to cover all the bases for hair concerns, that is why we have the Redken Color Extend Blondage Color Depositing Purple Shampoo for Blonde Hair. Let not the name deceive you, though; it's not just exclusive for blondes, it works for brunette ombres, too! 
As we know, natural blondes have perfectly placed warm tones in the midshafts and ends of the hair. Bleached blonde hair is like this, too… until the brassiness sets in, that is.
Brassiness happens when the roots are warmer than the rest of the hair, and the tips are the coolest parts. It looks unnatural because it is. Natural blondes typically don't get warm color placement this way.
What's your best bet to tone down this unwanted warmth? A purple shampoo. But, not all purple shampoos are created equal. If you are a newly bleached blonde, or just got highlights, finding the right purple shampoo might prove a challenge especially if your stylist does not recommend any.
Maybe your stylist recommends something but when you get home, the product does not work the way you expected it to be, and the brassiness is slowly creeping up on your locks. Definitely not good!
No need to try and waste many bottles of shampoo, because Redken Color Extend Blondage gently cleanses blonde (and colored hair), adds softness while strengthening hair with Salicylic Acid such that hair is repaired inside out. Purple pigments effectively tone down brassiness and restore hair's shine and light color. 
This product is your go-to when you're in-between salon trips and don't want to look like an orangey beacon, especially under the sun. This also works wonderfully with ombre locks and provides hair with nutrients to keep blonde and colored hair healthy.
Going blonde is worth it when you use Redken Color Extend Blondage Color Depositing Purple Shampoo For Blonde Hair.
As with other Redken shampoos, it is recommended to use it with Extreme Blondage conditioner and Anti-Snap Anti-Breakage treatment for maximum effect. Or, depending on your own color, you may be interested in other toning shampoos.
Pros
Keeps blonde cool and bright

Non-drying

Has a pH-balanced formula with ultraviolet purple pigments (a good pH level is important when using toning shampoos, as high pH formulas can cause breakage)

Climate-pledge friendly
Cons
May turn hair purple, if overused
Pro Tip: Its recommended use is 2-3x a week, alternating with Color Extend Magnetics Shampoo and Conditioner. That way, you can banish the brassiness without inadvertently coloring your hair purple!
Redken Color Extend Brownlights Blue Shampoo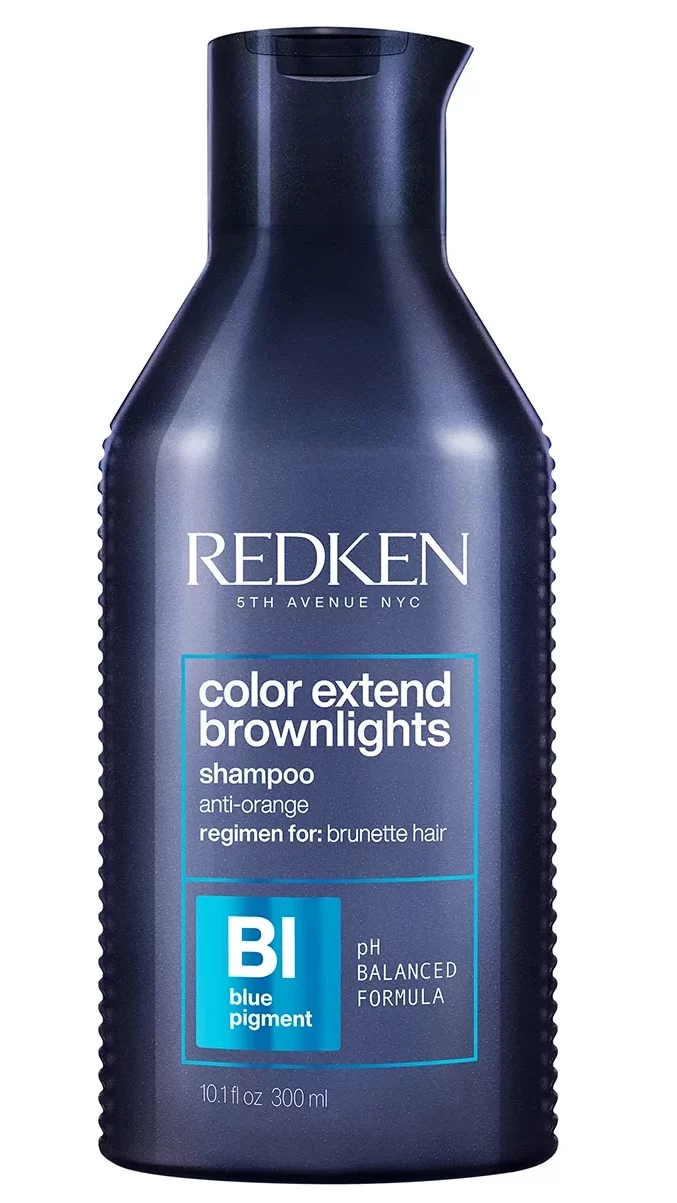 If you think only blondes get brassy hair, you're in for a surprise-even brunettes get it too, even the natural ones! Exposure to heat styling and harsh elements may make your hair not as good as it should be, whether you've had your lovely browns in the salon or just your natural hair color. Whatever it may be, Redken's Color Extend Brownlights Blue Shampoo is another hair saver. 
This shampoo prolongs cool brown hair color with its blue color-depositing, sulfate-free formula, while gently cleansing hair. Brassiness is neutralized and prevented for the best-looking brunette hair. Brassy orange and reds are counteracted by the blue pigment, and its formula is also great for brunettes trying to hide their gray hairs.
When gray starts appearing in your dark hair, it can be glaring and quite unattractive. This product tones the grays as well as the other warmer colors.
The formula counteracts brassiness with every use, allowing for an easy way to maintain your gorgeous locks without the need for expensive treatments. What's more, it's sulfate-free and enriched with citric acid (Vitamin C) to repair hair from its core.
Pros
Gets out brassiness fast and keeps it that way

Can be used alone or with the

Color Extend Magnetics

system

Climate pledge-friendly
Cons
May stain hands, so using gloves when shampooing is recommended
Redken Extreme Length Shampoo with Biotin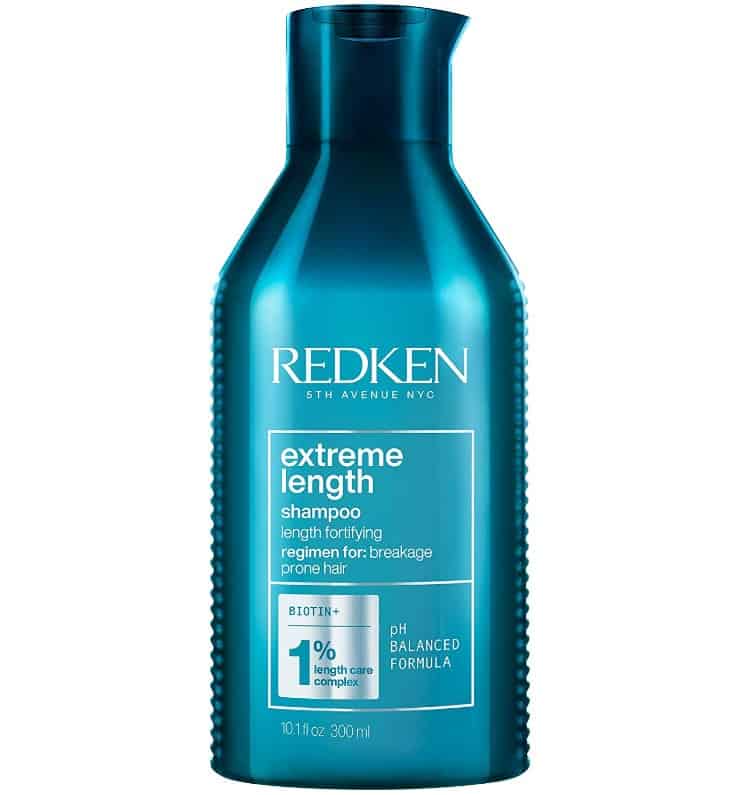 You have always dreamed of sporting long hair, but is breakage preventing you from doing it? Redken has been exceptionally thorough in making sure that their products cater to the most common hair care needs, including weakened strands that make growing out hair unlikely, if not difficult. 
Redken Extreme Length Shampoo with Biotin is infused with Length Fortifying Complex to make sure gaps in the weak hair strands are filled in, resulting in stronger mid-lengths to ends. It has a more simple list of ingredients compared to other Redken shampoos previously discussed but still has the important stuff like salicylic and citric acids to make sure hair is reinforced so it grows longer. 
It gently cleanses hair, and with every use, hair is stronger. If you have fine, brittle hair that you want to grow to a longer length, or thick hair that has difficulty reaching up a certain length because it keeps breaking at the midshaft, worry no more. This product will get you through all these. 
As biotin reinforces the gaps in each strand and Length Fortifying Complex supports continuous hair growth, you can allow yourself to have long, luscious, soft hair in reality-no longer just a dream. This product is one of the newest additions to Redken's extensive range of hair care products. According to the Redken website, using the shampoo with the rest of the system prevents up to 81% of breakage.
Pros
Supports hair growth from damaged to stronger, longer hair

Works for all hair types

Has a subtle smell
Cons
May cost more than other brands
Our Top 4 Redken Shampoos Recommendation
Trying to choose our favorite Redken shampoo is like trying to choose a favorite child. However, that said, we were able to narrow it down to four favorites:
Frequently Asked Questions
Question: Is Redken a salon-exclusive brand?
Answer: No, but it is a salon-prescribed brand. Redken can be purchased at Hair.com by L'Oreal, Amazon, and Ulta, as well as other legit online stores.
Question: What is the difference between Redken Extreme Shampoo and Redken Extreme Bleach Recovery?
Answer: Redken Extreme shampoo is for hair that is damaged by everyday styling and environmental factors, while Extreme Bleach Recovery Shampoo is for chemically treated, overly-processed blonde or highlighted hair.
Question: I have orangey-brownish hair, and I want it toned down to a cooler brown. Which product can you recommend?
Answer: Redken Color Extend Brownlights Blue Shampoo is best for your needs. It will tone down the orange from your hair, with its blue pigments, and works whether you have naturally brown hair or otherwise.
Question: Do I need to purchase the complete systems for optimum results?
Answer: It depends. Some hair concerns were addressed just by using the shampoo; others showed better results when whole hair care systems were applied.
Our Final Thoughts: What's Our Top Pick?
Innovations in hair care technology have truly gone a long way. From its humble beginnings as literally liquid soap for the hair, shampoo has now evolved into a product that adds confidence, restores hair health, and contributes to a person's general well-being. 
Redken shampoos are one of the salon-preferred brands out there, but one can purchase and enjoy their benefits at home as well. If we had to choose just one, we'd definitely go with Redken All Soft Shampoo, as it's a fantastic universal shampoo. Great for virtually all hair types, it's gentle and moisturizing and doesn't use harsh surfactants that could otherwise strip your hair.
All in all, Redken is a brand that has a wide range of hair care products and systems designed to take care of different hair needs. Having many Climate Pledge-friendly products assures us that we are taking care of our hair as well as preserving our environment. And that's definitely something we can get behind!
Looking for more interesting readings? Check out: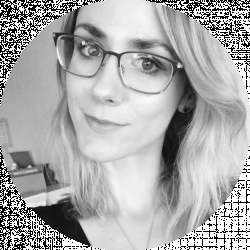 Latest posts by Karyl Trejo
(see all)