Hemp, as many of you probably know, is extracted from the cannabis plant and it comes with numerous restorative properties that you will find useful, especially for your hair health. Hair products that contain hemp or hemp seed oil are effective and they help you restore or maintain both your lock and scalp clean, beautiful, and healthy.
Most of these hemp-based products are created with natural ingredients. Therefore, if you want to use shampoos that are better for the environment, you should certainly take a look at some of the shampoo choices presented below.
Top 4 Hemp Shampoo Products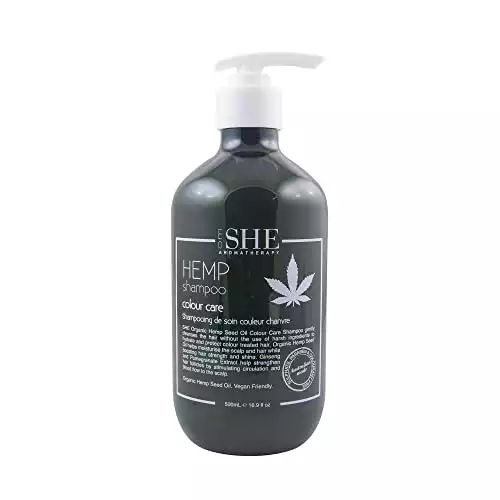 How to Choose the Best Hemp Shampoo – Brief Buying Guide
Before purchasing a shampoo infused with hemp oils, you must first consider the following aspects.
Pay Attention to These Important Things
There are several essential aspects you should become aware of when buying hemp shampoo:
Always buy this product from well-known and reputable sellers;
Choose those manufacturers that source their hemp from high-grade American farms;
Check the company's website to see if they have published reviews, testimonials, scientific proof, and lab tests;
Carefully read the label of any hemp shampoo that you're about to purchase. The product mustn't contain parabens, sodium chloride, sulfates, and other potentially harmful substances which can make your locks damaged, limp, and dry.
Check the Hemp Source
Hemp oil manufacturers with a good reputation should always agree to offer information regarding the source of their hemp. Here are the key details:
Location – it's important to know where the hemp was taken from. Hemp that's grown locally is the best;
Extraction method – one can examine the method of extraction by using CO2 or ethanol. Lab test results are the most reliable solution that can confirm the purity of the hemp;
Growing practices – all producers should say whether or not their products are free from GMOs and pesticides;
The manufacturing process – make sure that the manufacturer uses GMP-compliant facilities.
Choose Natural Ingredients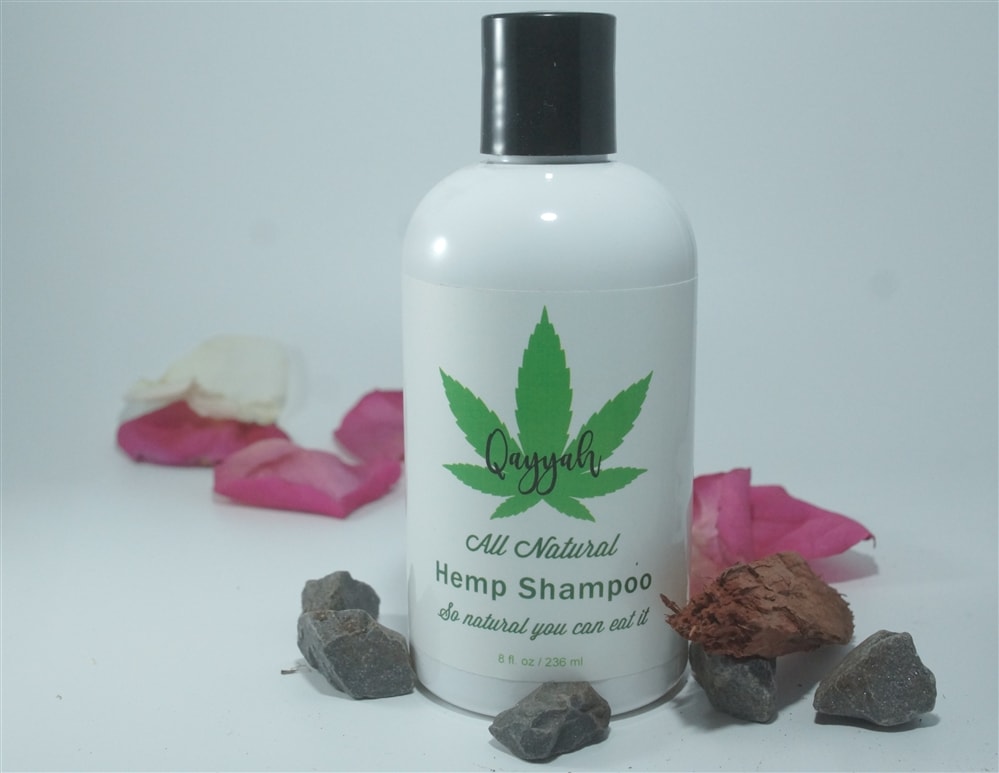 It can be a bit of a struggle to find hemp shampoos that contain proper ingredients. Besides hemp oil, the shampoo should also contain minerals, vitamins, other natural oils, essential amino acids, fatty acids, and more. Ingredients such as chamomile, green tea, and peppermint are also refreshing.
Avoid those products that have the following ingredients written on their label: sulfate, paraben, GMOs, artificial additives, and phthalates. If possible, you should opt for those shampoos that were made with the principle of cruelty-free in mind.
Search for Lab Test Results
The demand for hemp shampoo has increased. Therefore, some producers aren't reliable because they make and sell ineffective or fake hemp-infused shampoos. The industry should focus more on transparency which can be given by honest and proven lab test results.
So, before buying a certain brand of hemp shampoo, make sure the company has published its lab reports. Those results will tell you if the product you want to buy is pure, safe to use, and effective.
Best Hemp Shampoo Guide – the Main Benefits of Hemp
Here are some of the most important benefits of hemp shampoo:
Promotes hair growth – hemp shampoos have many great ingredients that can lead to hair growth. Some of these compounds that are worth mentioning are Omega-6 and Omega-3 fatty acids. They both stimulate keratin production. Hence, your locks will grow stronger;
Moisturizes the scalp – many people deal with the issues created by a dry scalp, especially during winter. Hemp-based hair products offer deep moisturizing and nourishing effects. Most hemp shampoos also contain coconut oil which is another ingredient with powerful moisturizing benefits;
Prevents split ends and hair breakage – frequent hair coloring and styling will eventually lead to wear and tear. Shampoos infused with hemp oil will nourish your scalp and form a protective keratin layer that will cover your hair strands. Stronger hair has a lower risk of breakage;
Has antioxidant properties – many hemp shampoos contain green tea and peppermint, both of which are great antioxidants. They will restore your scalp's pH level while also eliminating dead skin;
Protects your hair color – most hemp shampoo manufacturers formulate their products with high-quality ingredients like lemongrass. These substances are known to protect and maintain the color of your hair;
Acts as a shield against environmental stress factors – look for shampoos that contain avocado oil because this ingredient is rich in fatty acids and provides a protective coat for your locks.
Using Hemp Shampoos – Pros and Cons
Let's take a look at some of the advantages and disadvantages of washing your hair with hemp shampoos.
Pros
Standard shampoos might make your hair locks lose part of their natural collagen, whereas hemp shampoo will lead to collagen building. This protein offers your hair structure and form. Hence, it's essential for those who want their hair to grow and be healthy;
Most premium hemp shampoos are plant-based. Besides hemp, these products also contain other valuable ingredients such as vitamins, essential oils, etc.;
Hemp shampoos will help you avoid moisture loss which can lead to significant hair damage and even breakage. Hemp is a compound that bolsters moisture levels. Your hair will become softer and more supple;
These types of shampoos are versatile which means that people with a wide range of hair types can safely use them, from straight to curly;
Haircare products that contain hemp oils, including shampoos, don't hurt the color of your locks. Regular shampoos have harsh chemical ingredients that might damage your dye. CBD oil shampoos protect your hair color due to their tyrosine content.
Cons
These are very rare but I still have to mention those cases in which people might develop an allergic reaction to hemp shampoo. A few users might experience irritations, itching, and burning sensations;
Some hemp shampoos could contain a bit too much oil which isn't very good if you have an oily hair type. Oils are very important for moisture but too much of them can overwhelm your strands. This can further make your hair heavier and weigh it down;
Another potential issue might be the cost of some of these hemp shampoos. Some of them have a higher price tag compared to regular shampoos;
A few users have also complained about problems related to the lathering power of hemp shampoo. These products don't contain artificial compounds which is a great thing. However, it might be harder for you to distribute the product evenly throughout your hair;
Pay attention to the ingredients list when you buy hemp shampoo because certain companies may include sulfates in the formula. These substandard compounds could make you lose the natural oils that your scalp produces.
The Best Hemp Shampoo Options on the Market
Here are some of the best hemp shampoos available on the market. I have chosen these products based on their effectiveness, ingredients, and users' reviews. However, they are listed in no particular order.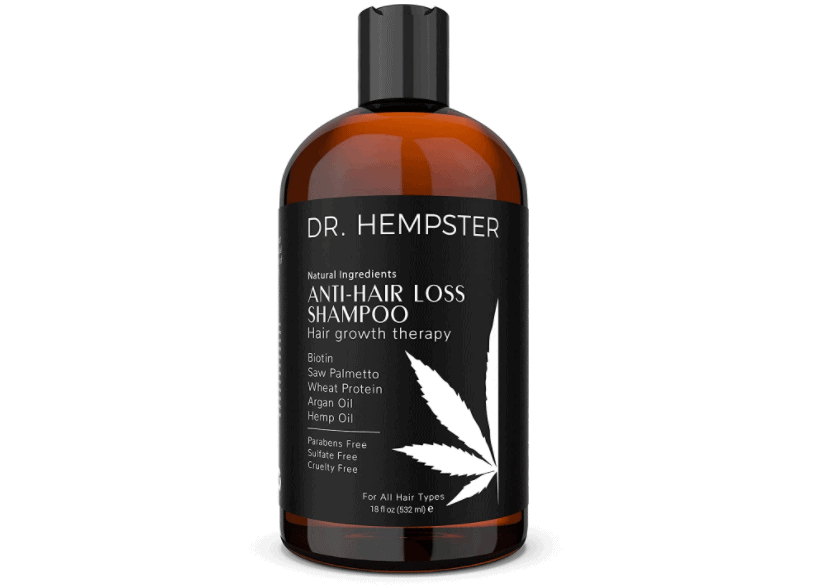 This hemp shampoo made by Dr. Hempster smells great and will leave your locks clean and healthy. It is said to prevent hair loss and encourage growth at the hair follicle. Most of those who have used it say in their customer review that this anti-hair loss shampoo is really effective.
Due to its hemp content, it will soothe your scalp's skin and make your strands look gorgeous again. It also has other ingredients that help with hair loss and growth, such as biotin and argan oil. This brand markets both hemp shampoo and hemp conditioner. You must use the product on a regular basis for it to work properly. Another perk is its price that will certainly not break the bank.
Pros
Smells wonderful and cleans your hair effectively;
Boosts your hair's growth and prevents hair loss;
It's gentle on your scalp;
Thickens and moisturizes your hair.
Cons
For some people, this shampoo might not work as well as for others. A few users have said that they are still losing a lot of hair even after using this shampoo.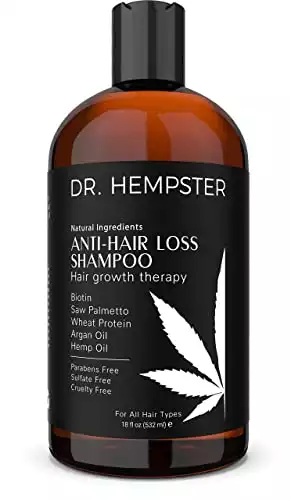 Hair Loss and Biotin Shampoo | Amazon
Stay younger-looking… losing hair and being faced with getting older is no fun, so take control and say no to thinning hair with Dr. Hempster's hair loss shampoo for extra volume
Buy at Amazon.com
We earn a commission if you make a purchase, at no additional cost to you.
08/03/2023 10:54 pm GMT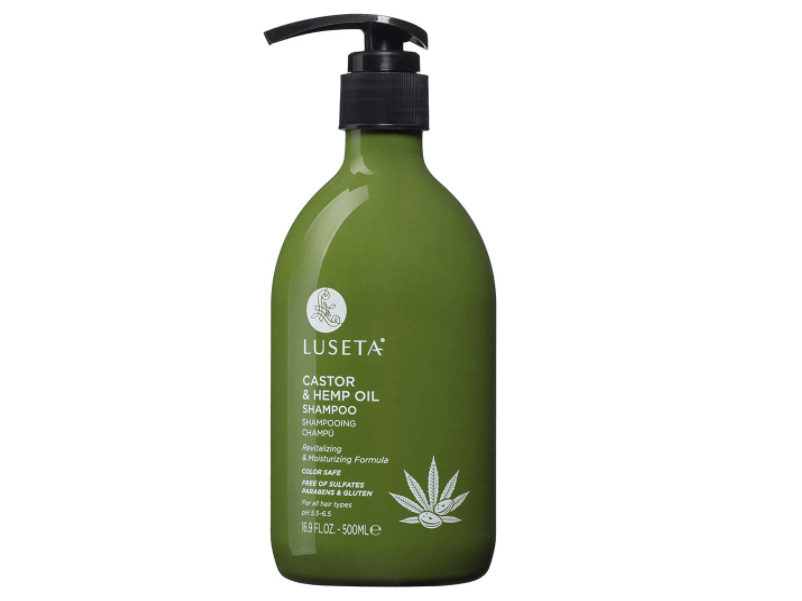 This is a great hemp shampoo that's highly effective and marketed under a reputable brand. The Luseta hemp shampoo will leave your hair supple and your scalp clean and fresh. It can be used by women and men alike. The formula contains hemp seed oil which has restorative properties.
It is said to rejuvenate and protect your hair strands. This is also a pretty affordable hair care product that's supposed to strengthen your strands and repair damaged hair in order to avoid split ends. It is free of parabens, sulfates, and phosphates. Those who have used this shampoo even said that it helped them achieve smoother hair that's easier to detangle.
Pros
It is said to promote hair growth;
It's supposed to help you avoid hair breakage;
Repairs damaged locks;
Moisturizes your hair.
Cons
One client said that after using this shampoo, her hair looked greasy and limp.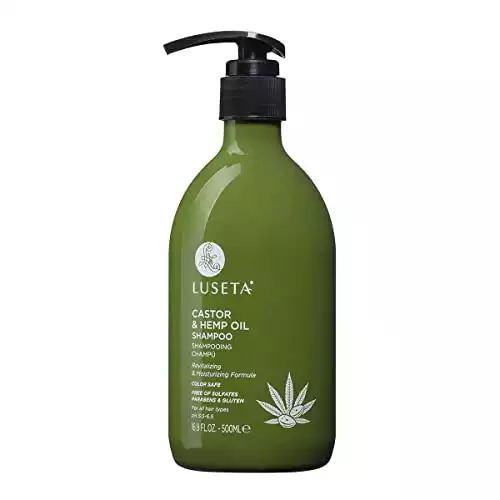 Luseta Castor & Hemp Oil Shampoo | Amazon
Castor and Hemp Oil puts the scalp first. Rich in omega fatty acids and antioxidants, this duo nourishes the skin to encourage a healthy mane.
Buy at Amazon.com
We earn a commission if you make a purchase, at no additional cost to you.
08/03/2023 09:32 pm GMT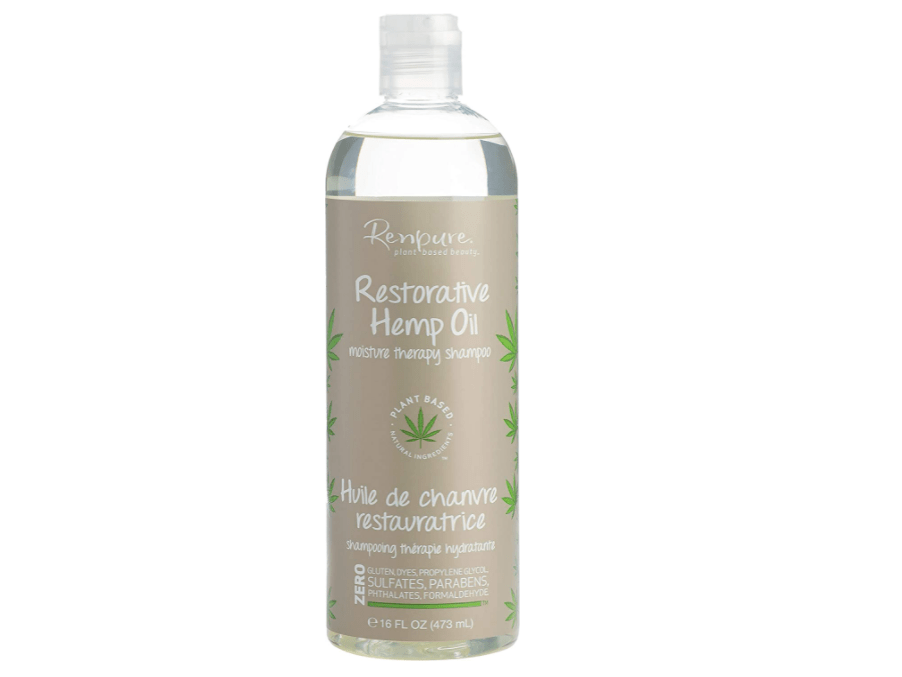 So far, the Renpure hemp shampoo is the most affordable one on this list. Despite its low price, the manufacturer didn't compromise on quality. Hence, this hemp-infused shampoo is highly effective and has great restorative properties. Users also love the way this hair product smells.
The scent of this hemp shampoo is a lovely combination of patchouli and cedarwood. It is best suitable for dry hair. It will rehydrate your locks and offers gentle cleansing. All the products included in the Renpure collection are ethically manufactured. Besides shampoos, you can also purchase nourishing conditioners, body washes, and dry shampoos.
Pros
It's a high-quality hemp shampoo that's also very effective;
It moisturizes your hair tresses and hydrates them;
Your hair will become silky smooth after using this shampoo.
Cons
One client said that this shampoo made her hair tangled but that might also vary based on your hair type;
If you are prone to acne, this shampoo might lead to the appearance of pimples around your hairline but that isn't a common issue.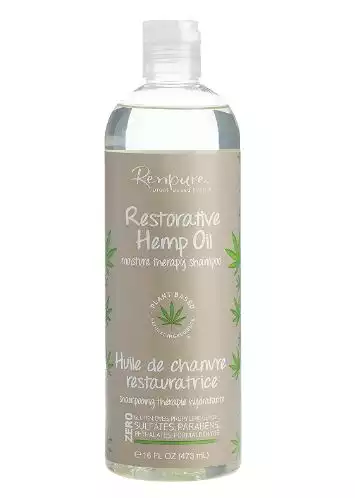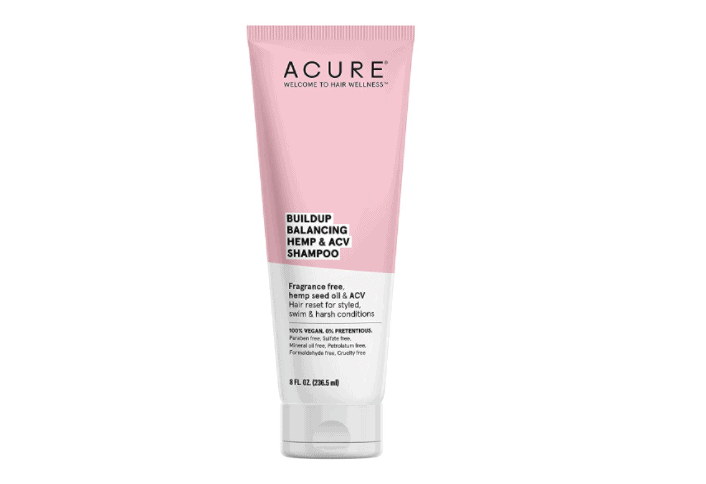 This is a very complex hair product that has two main ingredients. Besides hemp, which is our main point of interest today, this Acure shampoo also contains apple cider vinegar. The mix created by these two ingredients balances and resets your locks. If you use to style your hair on a regular basis or you use harsh chemical products on your hair, this shampoo will definitely help repair some of those damages.
It is a highly affordable product and it is perfect for those of you who prefer unscented shampoos. This shampoo will adjust the pH level of your hair and scalp. It's a vegan option and has received a cruelty-free certificate.
Pros
Your hair's balance will be restored with this hair product;
It is without scent which is an advantage for those of you who cannot stand strong smells;
It's ultra-hydrating and it makes your hair shiny and smooth. 
Cons
A few clients are not pleased with the product's new packaging, saying that the initial one looked more appealing;
If you have very sensitive skin, this shampoo might lead to rashes.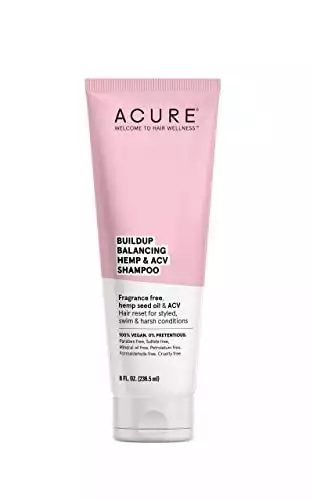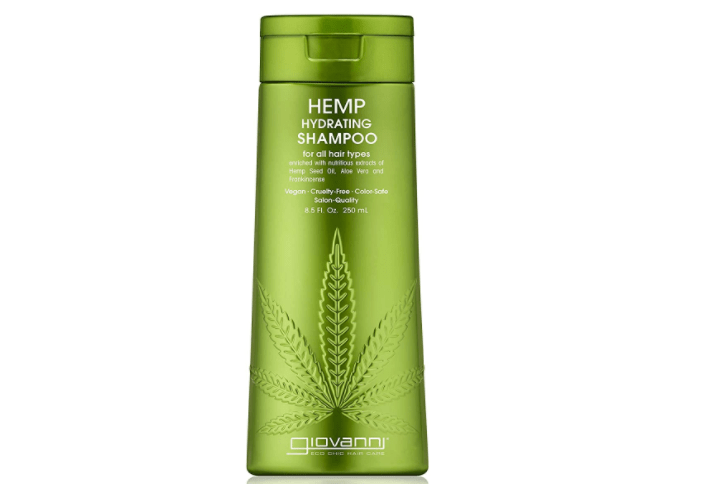 The Giovanni hemp shampoo will hydrate your hair and it is formulated with high-quality hemp oil extracted from premium hemp seeds. This brand is a popular and premium one. You should use this at least 3 times per week to achieve optimal results. The product is very effective and nourishing.
If you want, you can also purchase the brand's hemp-based hair conditioner. According to the manufacturer, this shampoo was created for daily use. The hemp oil contained by it will restore your scalp's health and it might also boost hair growth.
Pros
Promotes moisturized and beautiful hair;
Protects your hair color;
It is a cruelty-free and vegan-friendly hair product;
It contains safe and mild ingredients.
Cons
A few users have experienced a bit of itchiness with this shampoo;
Some said that this shampoo does not volumize their hair.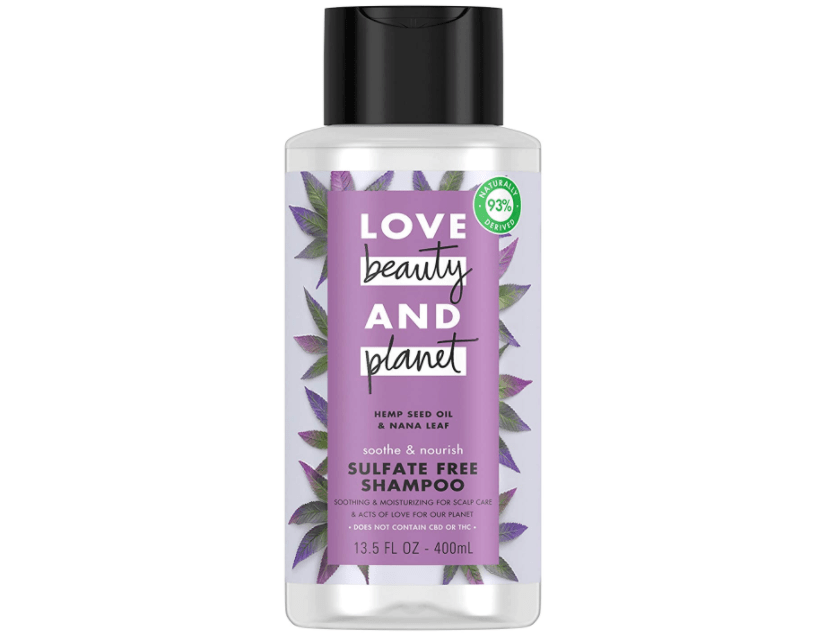 This moisturizing shampoo infused with hemp seed oil is a premium hair product sold by a well-known and trusted brand. The company markets a popular collection of hair care products, all of which are very effective. Moreover, the manufacturer applies many environmentally-conscious policies.
Not only is this hemp shampoo good for your hair health but it's also free of sulfates. In fact, all its ingredients are safe and natural. This vegan shampoo is also free of parabens and silicone.
Pros
It's a vegan-friendly shampoo, infused with moisturizing coconut oil;
It's safe to apply on colored hair;
Most of its ingredients are safe and natural. 
Cons
A few users complained that their hair became oily the very next day after washing their locks with this hemp shampoo.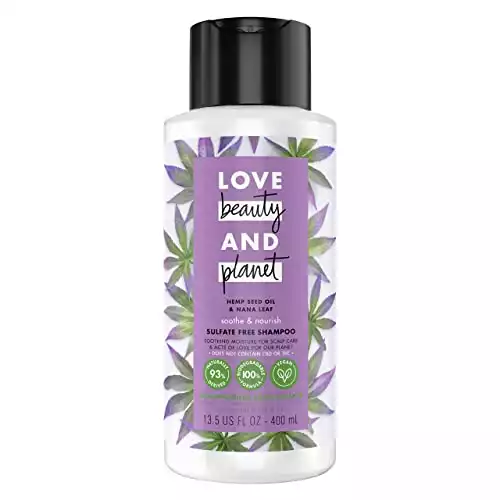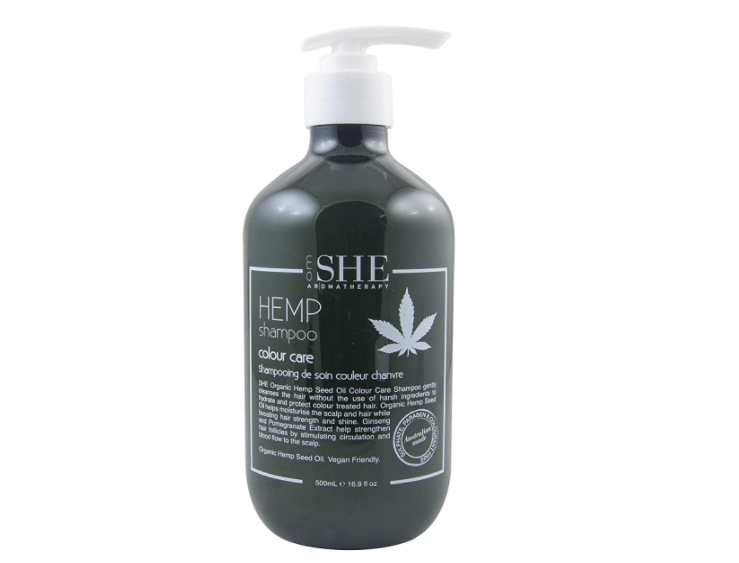 This incredibly affordable hemp shampoo is enriched with pomegranate extract that will protect the color of your strands and gently cleanse both your hair and scalp. The Om She hemp shampoo is an organic hair care product made for color treated hair. It will repair and moisturize your hair.
This product doesn't contain any harsh ingredients such as sulfates, parabens, artificial colors, and other chemicals. You will be delighted by the perfume of this shampoo because it smells great. One thing I always look for when purchasing a new shampoo is volume and this one sure brings more volume to your hair strands.
Pros
The hemp seed oil is organic and the formula will gently cleanse your hair and scalp;
Your hair will look and feel stronger and shinier;
It does not contain harmful ingredients. 

Made for
Cons
I wasn't able to find a negative customer review about this product.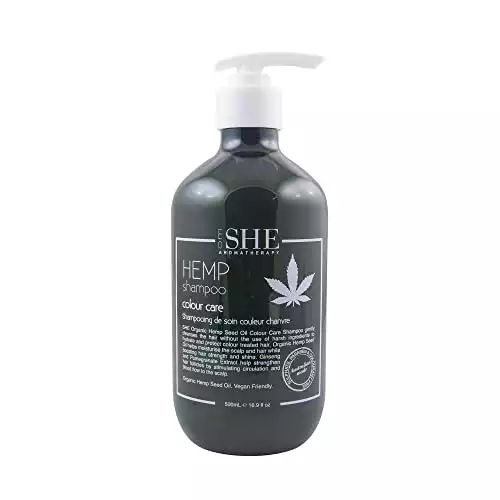 The Best Hemp Shampoo – Frequently Asked Questions
Question: What Are CBD Shampoos?
Answer: CBD is a substance that's found in hemp. The acronym stands for cannabidiol. Hemp and CBD oils don't have any intoxicating effects. It's true that hemp shampoos don't cure health conditions and they might not treat illnesses. However, these products could improve your hair, especially if it's damaged.

The CBD compound contained by hemp moisturizes your hair locks due to its content of fatty acids and essential proteins. These hair products will lead to shiny hair strands and will help you avoid dealing with split ends.
Question: How Do Hemp Shampoos Work?
Answer: Whenever you use hemp shampoo on your hair, the product will also positively impact the skin of your scalp and your hair follicles. One important substance contained by hemp is CBD oil that doesn't have any effects on your mood or neurotransmitters. Still, it can help with chronic pain and might help you become more focused.
Question: What Are the Most Important Benefits of Hemp Shampoo?
Answer: Hemp shampoos provide many valuable benefits. They revitalize your locks, moisturize your hair and scalp, and keep your strands healthy and free from split ends. This type of hair product prevents moisture loss. Some even say that hemp shampoos clean their hair better than regular alternatives.
The Best Hemp Shampoo – Final Thoughts
I am positive you will find the best hemp shampoo you can afford that will suit your needs and preferences. There are many great alternatives presented above marketed by numerous amazing brands. Some of you might want to repair damaged hair or maintain the current health of your scalp. Others will probably wish for their hair to grow quicker and stronger.
Regardless of the reason behind your wanting to use a hemp-based shampoo, you should browse once more through all the products I have presented in today's guide and see which one fits your needs the best. Needless to say, you should pick a shampoo from a brand you like and trust.
My two favorite products from the list above are Om organic hemp shampoo due to its wonderful ingredients and Renpure hemp shampoo due to its restorative properties. But the final choice remains yours!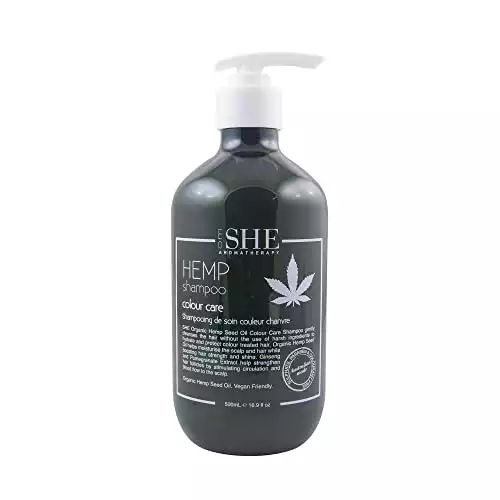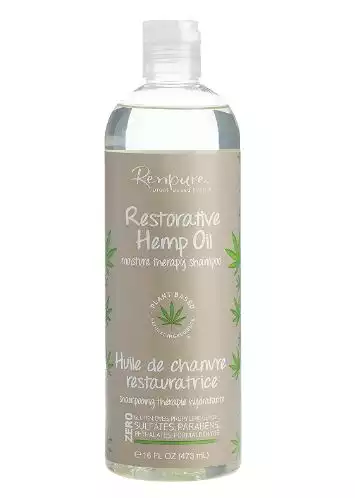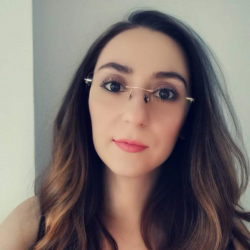 Latest posts by Alexandra Gavrilescu, Home Hair Product Tester
(see all)