I have to admit, I was never a Garnier fan until recently. I picked up their BB cream because I was desperate for one and ended up liking it more than I expected. Since then, I've started using their hair products and like them.
Garnier was one of the first major brands to adopt a cruelty-free stance, ending all animal testing in 1989. But is Garnier cruelty-free? Continue reading for more information.
Bottom line up front:
Garnier was recently approved as cruelty-free by Cruelty-Free International's Leaping Bunny Program. However, they are owned by L'Oreal, a company that isn't cruelty-free.
About Garnier
Garnier is one of the most recognizable brands in the world. Their products are historic — the first Garnier product was developed in 1904 when they patented a hair lotion derived from plant extracts. Throughout the decades, Garnier started expanding their product line to additional hair care products such as dyes, an entire skincare line, and some cosmetics.
Today, Garnier is arguably the biggest drugstore beauty brand. Their products are sold in over 65 countries and you can find them at nearly every drugstore and grocery store.
Is Garnier Cruelty-Free?

Yes and no. I will emphasize this more in another section.
As a brand, Garnier is cruelty-free. Garnier doesn't conduct any animal testing at any stage of the supply chain process. This means they don't conduct animal testing on their raw materials or their finished products.
Why They're Cruelty-Free
Here's a breakdown of reasons why Garnier is cruelty-free:
Ingredients are not tested on animals
Finished products are not tested on animals
Third parties don't conduct animal testing
Suppliers don't conduct animal testing
Not sold where animal testing is required by law
Cruelty-Free Certifications
Back in 2021, Leaping Bunny conducted a thorough two-year investigation into Garnier. Since Garnier uses 3,000 different ingredients and works with 500 suppliers across the world, the process was very intensive. The result was a Leaping Bunny Certification, claiming Garnier is completely cruelty-free. This process was to ensure every product in Garnier's portfolio was cruelty-free and they can display the Leaping Bunny logo on all of their packaging worldwide.
To maintain the Leaping Bunny approval, Garnier will continue to be audited regularly to ensure they don't conduct any animal testing in the future.
In addition to receiving the Leaping Bunny approval, Garnier also has a cruelty-free certification from Cruelty-Free International. I'm also reading they're certified by PETA, though I'm not finding this information on their website.
Garnier's Parent Company
L'Oreal is Garnier's parent company, which is not cruelty-free. L'Oreal conducts animal testing where required by law. If this makes you uncomfortable, I recommend you not support Garnier.
Update on China's Animal Testing Status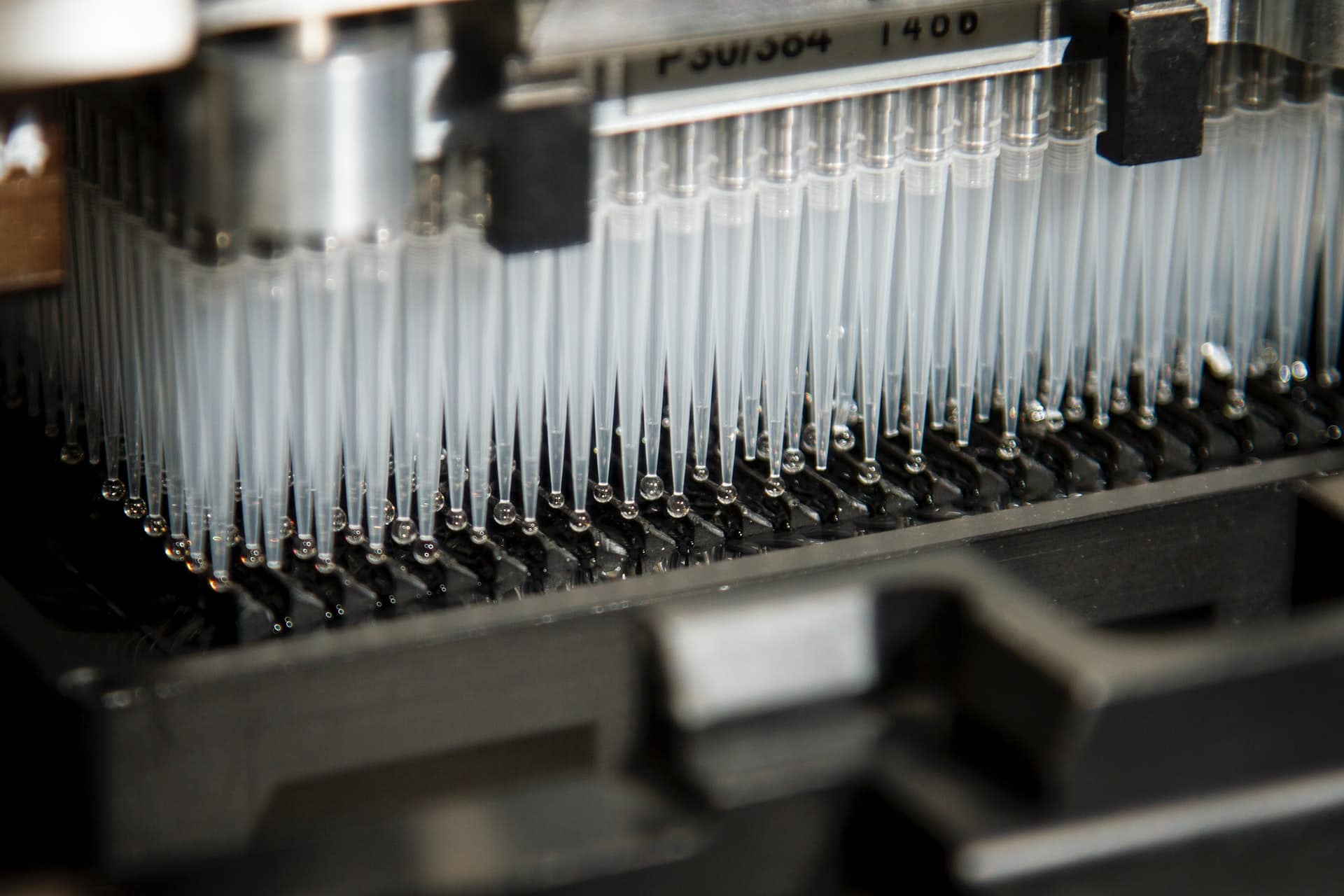 Many major brands and their parent companies would sell their products in China. They required animal testing on foreign cosmetics products for many years. However, this law changed in 2021. They also don't require animal testing for the majority of cosmetics products sold in the country, including exports from foreign countries.
There are still other countries that conduct animal testing, though their legislature is changing. For example, Japan is moving toward cruelty-free practices. I'm reading online that Russia also requires animal testing, though these sources are unclear.
Is Garnier Vegan?
Garnier is not a vegan brand. Some of their products are made with ingredients derived from animals.
Garnier and Mica Mining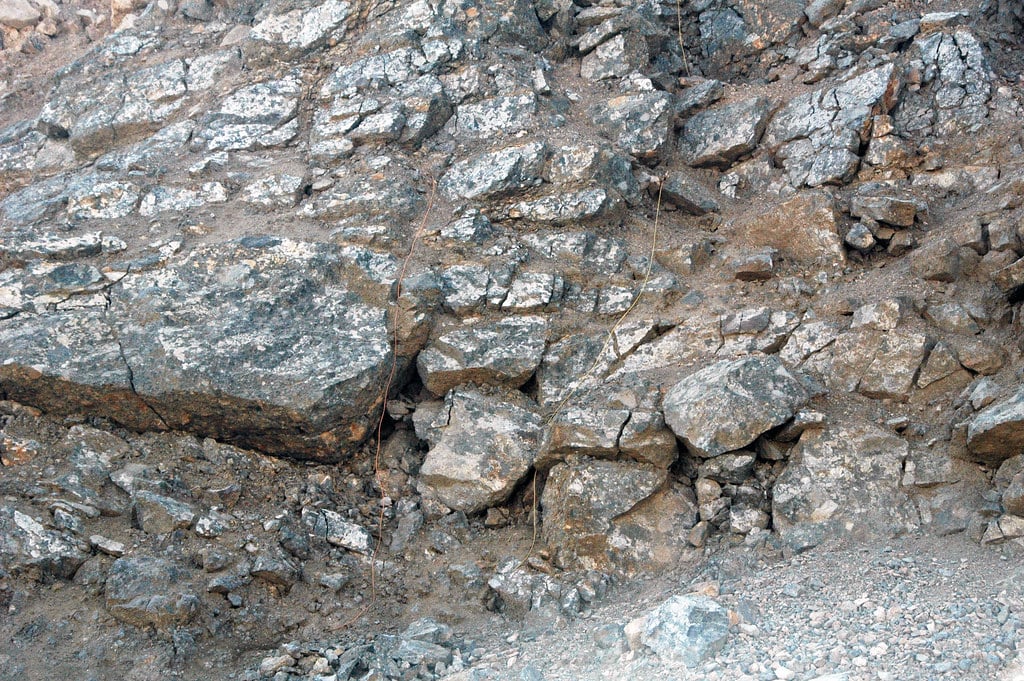 Mica is a mineral that's commonly found in cosmetics. It gives various makeup products a shimmering look. Unfortunately, mining mica is a very intensive process that requires workers to go into narrow shafts, putting the workers at risk of injury. Many companies also use child labor to mine mica. This is why it's essential to find companies that have ethical mica mining practices.
I can't find anything online about Garnier's mica mining stance. However, Garnier's parent company L'Oreal keeps a close eye on where they source their mica, though they also received criticism for not disclosing their slavery risks in operations.
Garnier and Sustainability
Garnier is open about its sustainability practices, using eco-friendly product packaging and they source materials from landfills. Their packages are also 100% recyclable.
L'Oreal is also committed to sustainability. In 2013, they created their global sustainability program "Sharing Beauty With All." This program extends farther beyond their products — L'Oreal has donated millions of euros to the regeneration of ecosystems.
Should You Support Garnier?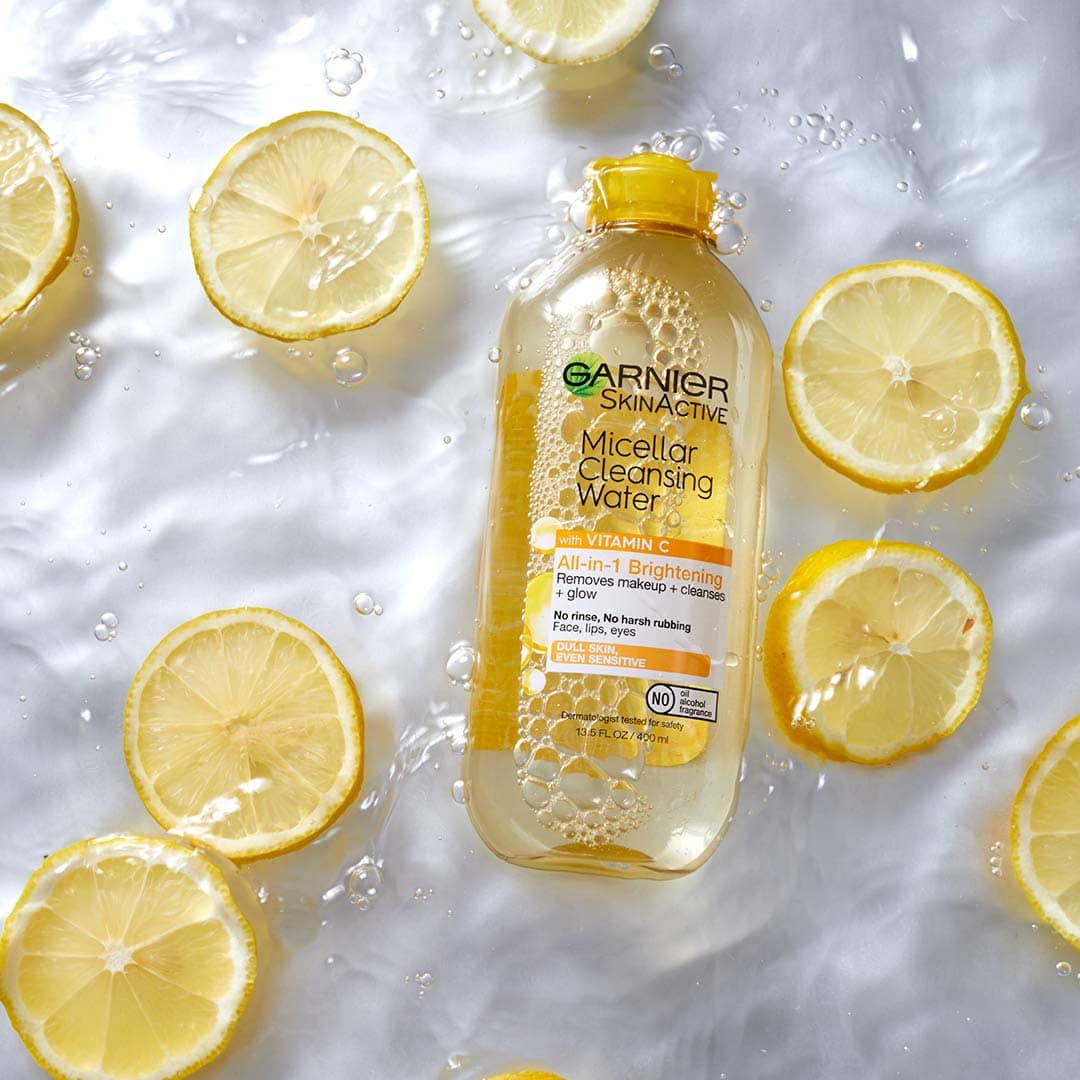 Garnier's long-time cruelty-free stance and recent Leaping Bunny certification are promising. What makes it so promising is how Garnier is a massive brand and they don't conduct animal testing during any stage of the production process.
This is also a big change for the future. Since Leaping Bunny is certifying large brands like Garnier, their processes can create more transparency when buying from mainstream and global beauty brands. This may also inspire other brands, both big and small, to end all animal testing.
At the same time, Garnier's parent company still conducts animal testing. If you would rather not indirectly fund L'Oreal, I urge you to not buy products from Garnier.
Where to Buy Garnier Products

Garnier products are sold at nearly every major grocery and drugstore worldwide. Here are the places where you can buy Garnier in the US:
Keep in mind that I don't have the full list of stores that sell Garnier internationally. If you're in Quebec, I know you can find Garnier at Pharmaprix.
How to Know If a Brand Is Cruelty-Free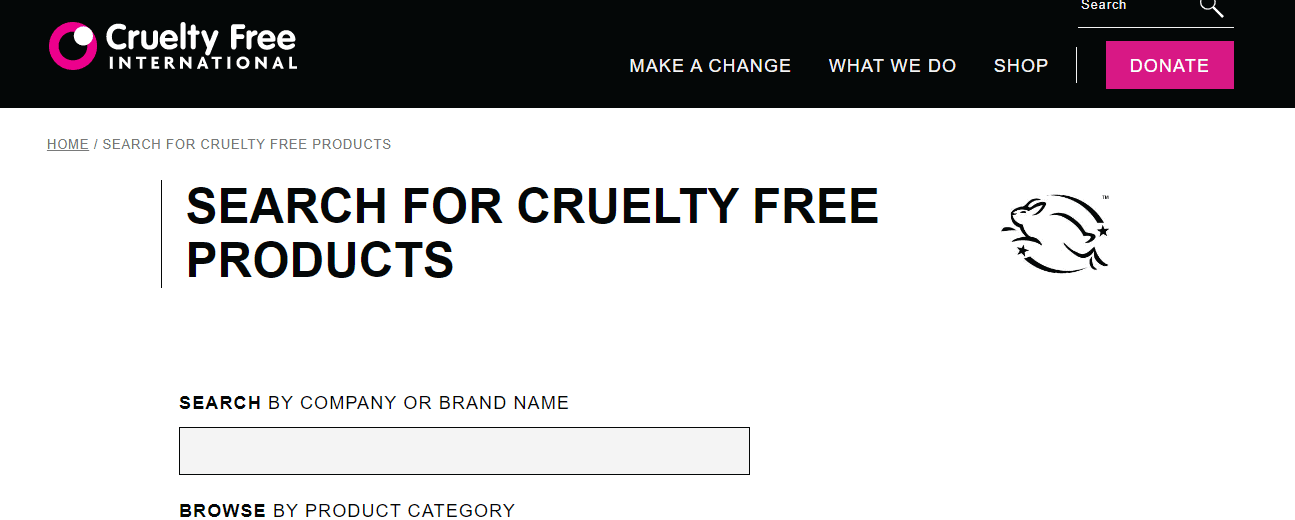 The best course of action is to look for any kind of cruelty-free certification. For a company such as Garnier, you can now find the Leaping Bunny logo on its product packaging. PETA and Cruelty-Free International also offer search engines to conveniently find brands that don't conduct animal testing.
You can also contact brands about their cruelty-free stances. While most companies offer that information on their website, there's a chance you may have to contact their customer service department directly to find an answer.
How to Know If a Brand Is Vegan
The best way to check if a product is vegan is by reading the packaging. Most brands will include a "vegan" label or logo. You can also go on the brand's website and search for their vegan products. Some brands are 100% vegan and they will mention their stance on vegan product production on their website.
Organizations to Know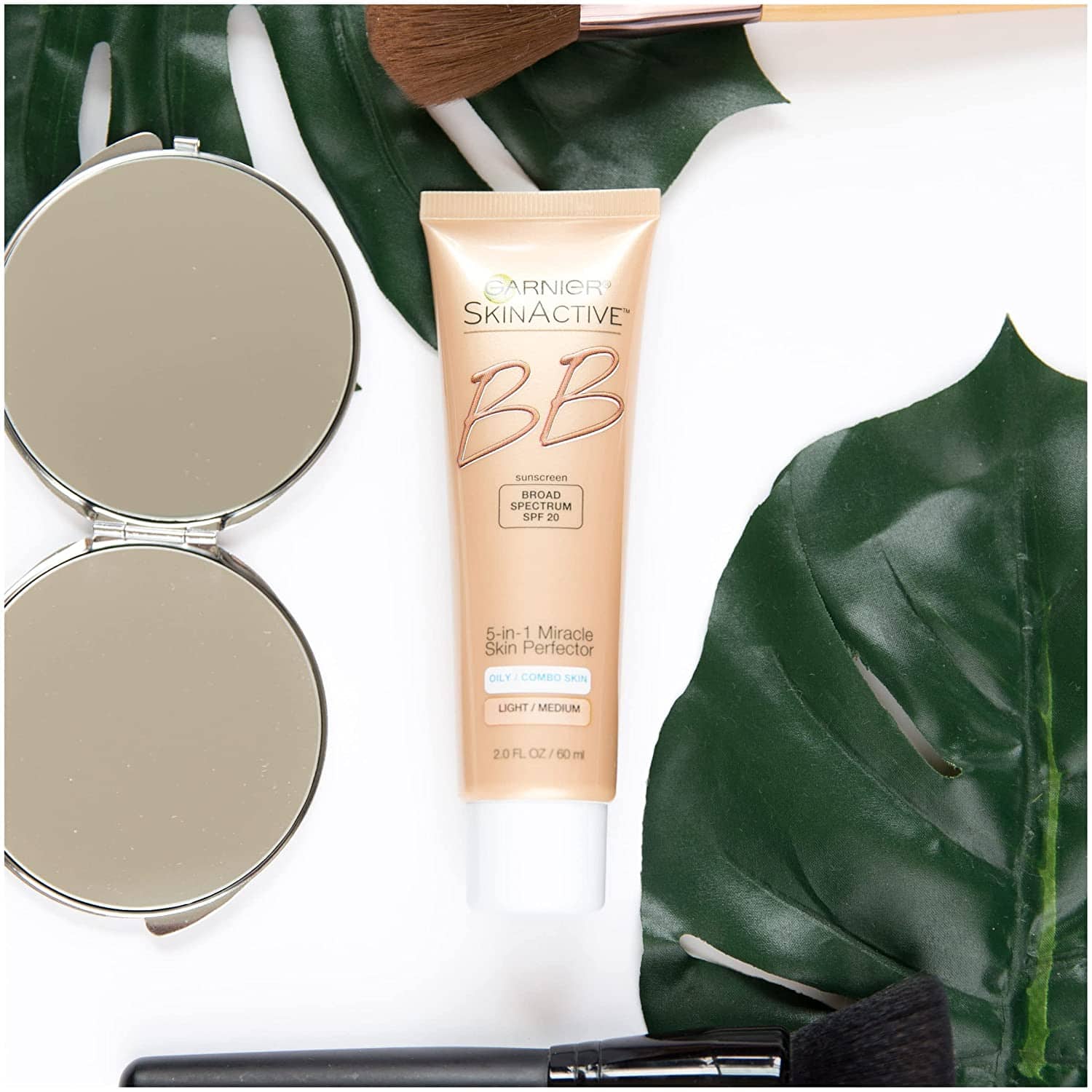 Garnier is credited and has been mentioned by two major organizations: Cruelty-Free International and the Leaping Bunny Program.
Cruelty-Free International
Cruelty-Free International is an organization that strives to end all animal testing. They not only work with cosmetics brands but also work with brands in the science and chemical industries. Cruelty-Free International applies its campaigns and investigations to private businesses, global corporations, and government entities.
As part of their campaigns, Cruelty-Free International investigates and exposes companies and governments that conduct animal testing. They use this information to inform the public and lobby various governments to adopt cruelty-free testing practices. They also monitor these entities with audits to ensure they don't continue testing on animals.
This is the company that runs the Leaping Bunny Program, which certified Garnier as cruelty-free. I will discuss this company more in the next section.
Leaping Bunny
As stated previously, Cruelty-Free International owns the Leaping Bunny Program. Leaping Bunny investigates a company's supply chain process, ensuring every step of the production involves no animal testing. If a brand has been certified as 100% cruelty-free, Leaping Bunny will display its rabbit logo on the product's packaging. In case a packaging doesn't have the logo, you can also go to their website to search their cruelty-free database.
My Favorite Garnier Products
Since Garnier is a well-known brand, there's a chance you probably tried some of their products. Here are a few of my favorites.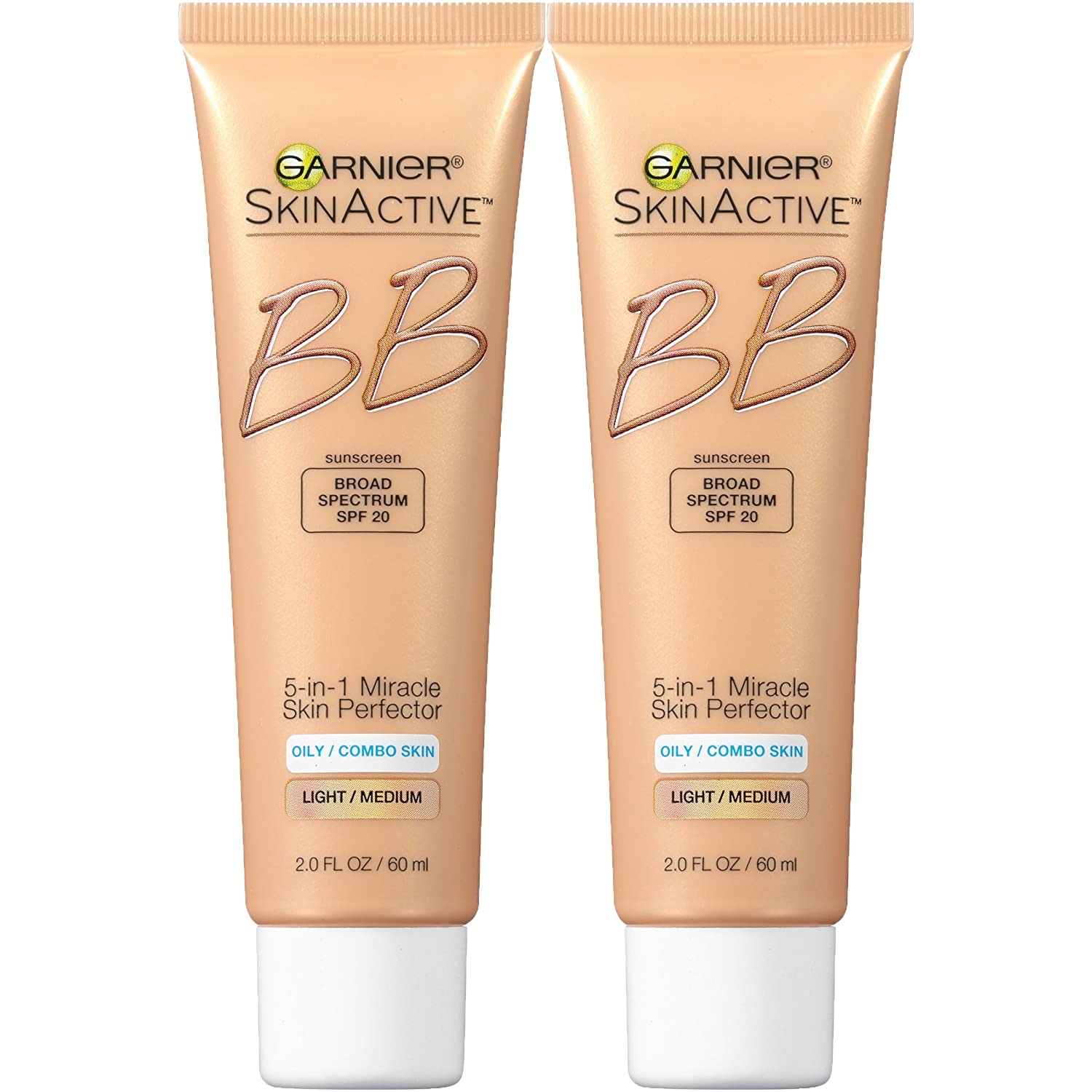 Their BB cream isn't my go-to foundation but it is what I use when I need some quick coverage. There are issues with this product. I feel they always change the formula. Plus, their shade selections are very limited.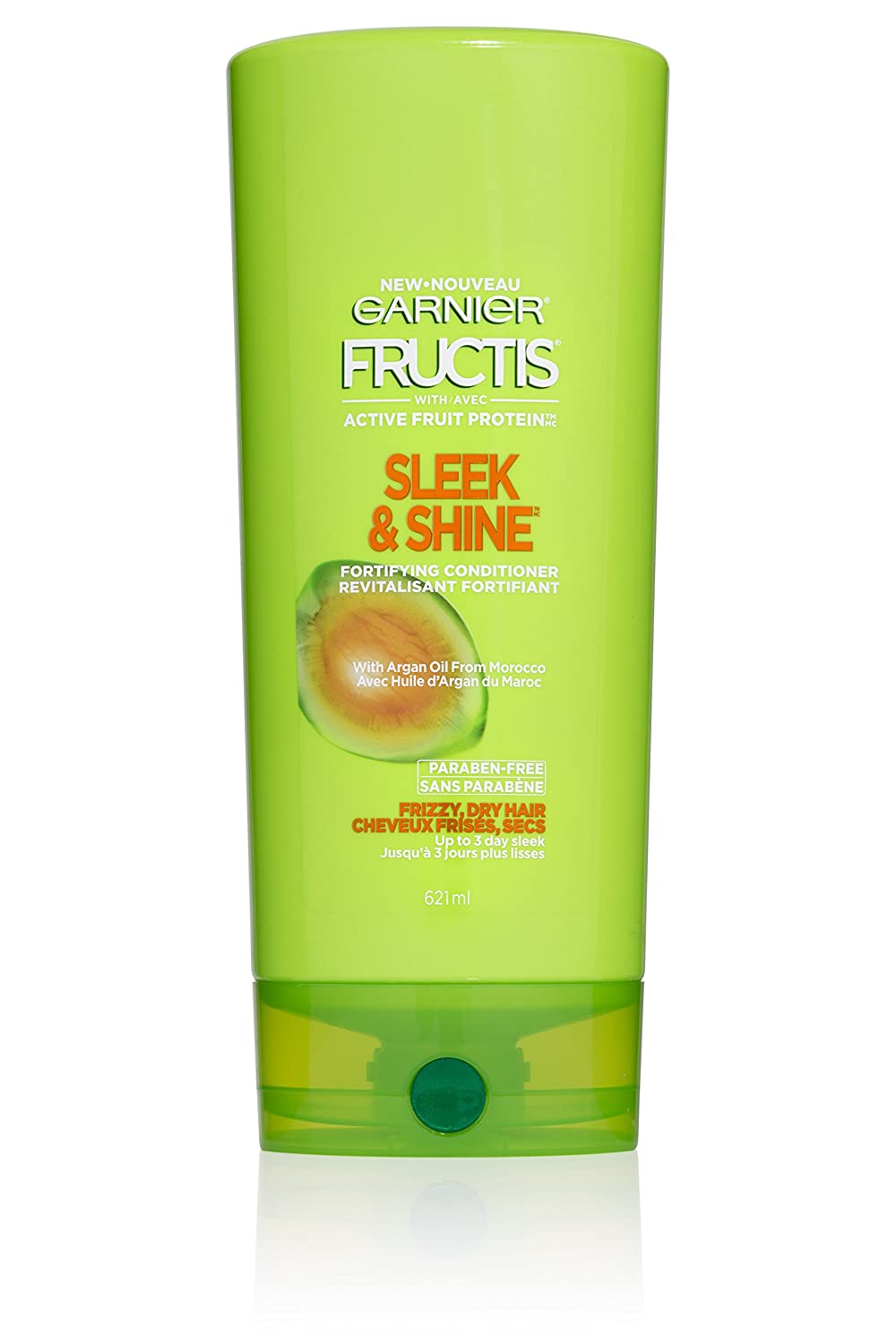 I can't remember the exact Garnier conditioner I've used but I think it's this one. I have very long hair and am bad about trimming it, so I tend to get split ends and tangles. This conditioner does a good job of smoothing my hair and gets out all of my tangles. Plus, my hair looks shiny and frizz-free. This conditioner also smells amazing. Keep in mind that I rarely use heat products and my hair isn't damaged. I would also say this isn't the best conditioner I've used but it's what I get if I'm on a budget.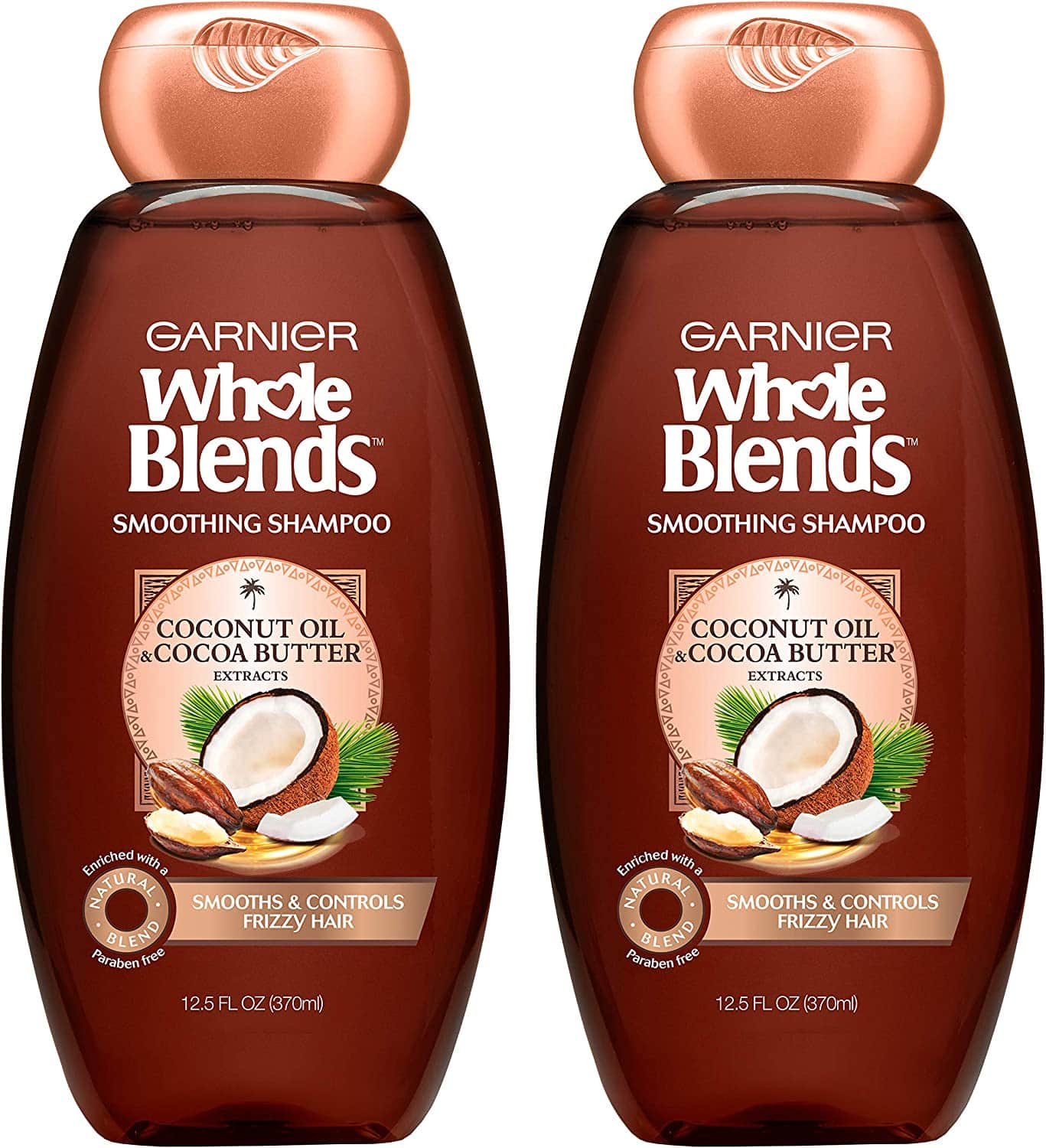 I want to start by saying I was never a fan of Garnier shampoos. I always thought they were too heavy on my hair. However, this shampoo is great for certain hair types, especially if you have curly hair. The coconut butter and coconut oil can calm flyaways. Plus, this product smells great. However, if you have normal-to-straight hair, it will make your hair feel very oily.

I'll be honest, I want to try this cleanser. This is a great daily cleansing wash, perfect if you want a quality cleanser without spending money on high-end brands. I'm also reading that this cleanser can take off makeup, but I'm not finding out if you can use this on the eyes and lips. Don't get fooled by the "milky" title — this face wash is vegan.
I love how this cleanser is effective yet gentle. This cleanser is formulated with hyaluronic acid so it doesn't strip moisture from your skin. It also won't cause breakouts. My skin is dry, acne-prone, and sensitive, so this face wash would be perfect for me.
This cleanser does have a melon scent, but it's described as very subtle and won't irritate your skin.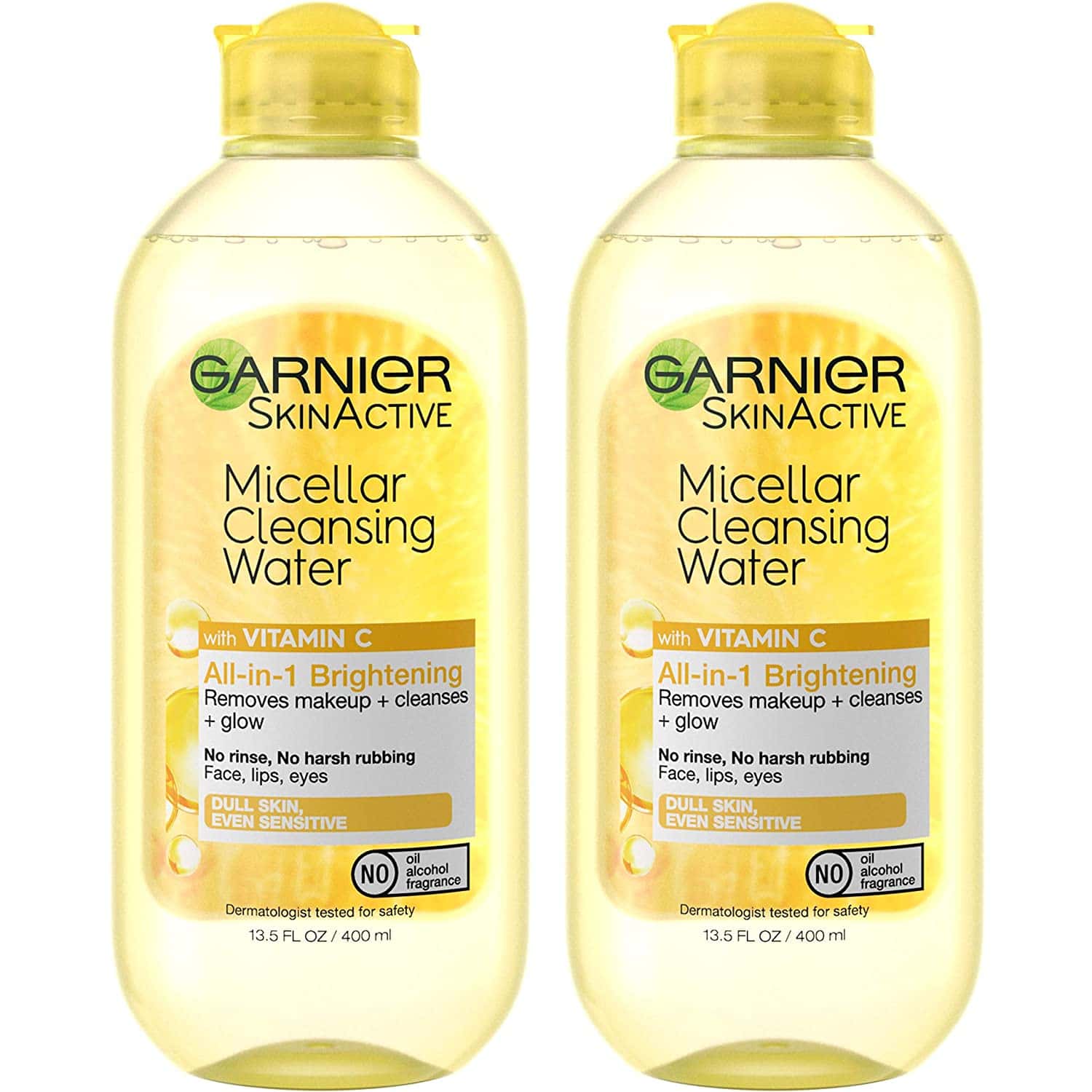 I have to start this by saying I'm honestly not the biggest fan of Garnier's Micellar's Cleansing Water. I didn't think it took off my makeup well at all. I thought I had to do more rubbing than I normally would take off my makeup, and it's not like I use waterproof products. I prefer using cleansing balms to take off my makeup, especially the one by Youth to the People. And for budget makeup cleansers, Ponds is always my go-to.
But these Micellar Waters are one of Garnier's best-selling products, so I have to include these. I like how this one is formulated with vitamin C so your skin looks glowing. Plus, these Micellar Waters are more affordable than the other options on the market.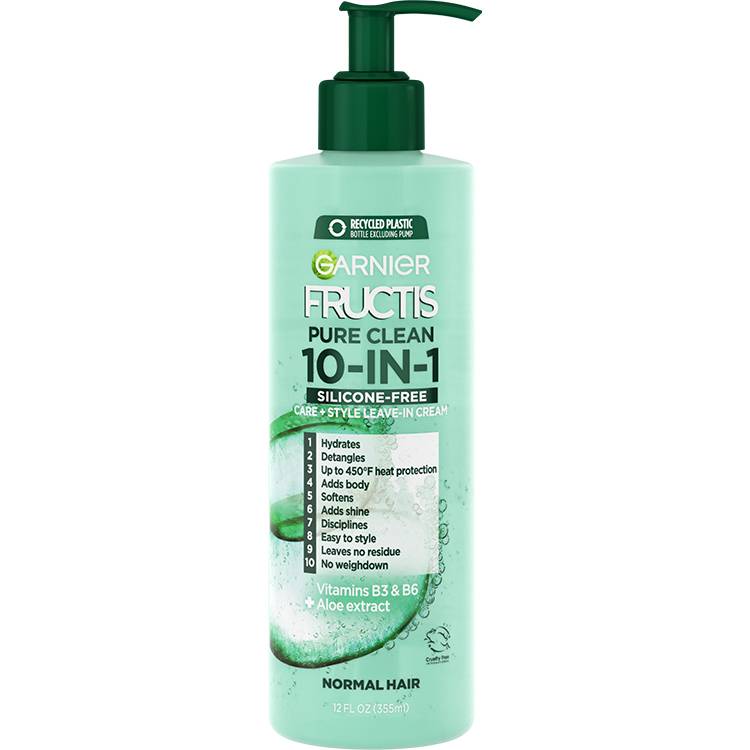 I also need to mention I've tried these multi-use leave-in conditioners, but can't remember the exact one I used. I'm mentioning this one because reviewers are saying their hair feels amazing after using this product. This leave-in treatment detangles hair. It also hydrates, protects against heat, adds shine, and won't leave any residue.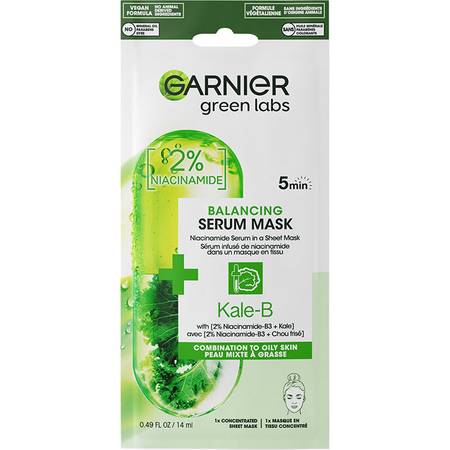 I'm not the biggest fan of sheet masks but these have excellent reviews. Reviewers are saying the mask was easy to use and perfect to add to a weekly routine. You only leave it on for five minutes and wash off any residue. After using the mask, your skin feels hydrated without feeling oily. Your skin also glows. I recommend this mask as a general wellness product that you can use every week.
FAQs
Question: Why did Garnier partner with Cruelty-Free International and not other organizations?
Answer: Cruelty-Free International aims to stop animal experimentation worldwide.
Their work not only amounts to cosmetic animal testing but also animal experimentation in the pharmaceutical and chemical industries. They investigate different companies and government bodies, exposing those that conduct terrible animal experiments. Cruelty-Free International not only monitors companies but also investigates third parties and suppliers. After receiving Cruelty-Free International's seal of approval, they also conduct regular audits.
In addition, the Leaping Bunny Program and its logo and internationally recognized.
Question: What if you bought a Garnier product and it doesn't have the Leaping Bunny logo?
Answer: Garnier hasn't updated all of their packagings yet. If you bought a Garnier product that's missing the logo, it's still cruelty-free.
Question: I noticed that the Leaping Bunny logo on Garnier's packaging is green and not pink. Why?
Answer: This was a preference on Garnier's part, I assume to match their branding. It's still the authentic Leaping Bunny logo.
Question: Is Garnier organic?
Answer: Garnier has an organic product line that's certified by ECOCERT under The Soil Association.
Bottom Line
As one of the most recognizable brands in the world, Garnier must take strides to stay transparent about its cruelty-free practices. Garnier received the Leaping Bunny seal of approval from Cruelty-Free International. This makes them 100% cruelty-free.
This means that Garnier's ingredients and final product are not tested by animals. They also don't work with third parties and suppliers that test on animals. The investigation took two years to complete, making it one of the most thorough ones ever. Keep in mind that Garnier is owned by L'Oreal, a company that isn't cruelty-free.
Looking for more interesting readings? Check out: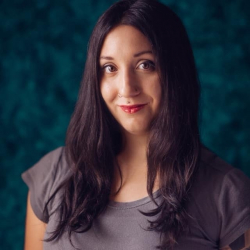 Latest posts by Stephanie Jensen, Hair Trend Spotter & Home Tester
(see all)