Bumble and Bumble has a great hair care product line. And the brand's hair conditioners make no exception. I've used the Bond Building repairing formula for today's review of the Bumble and Bumble conditioners. After using the BB Gentle shampoo, I applied the conditioner and left it for a few minutes to sink in. The results surprised me, but I will tell you everything about that in the following sections.
Bottom Line Up Front!
I have fine and straight hair that lacks volume. So, I'm always looking for volumizing hair products. I'm interested in items with labels that say volume, plumping, or thickening. This time, however, I wanted something different, a conditioner that would repair and hydrate my colored hair.
I was so impressed with the results. My hair felt hydrated and smoother. Moreover, it didn't feel greasy at all. This BB conditioner helped me detangle my locks, and combing them was finally easy peasy.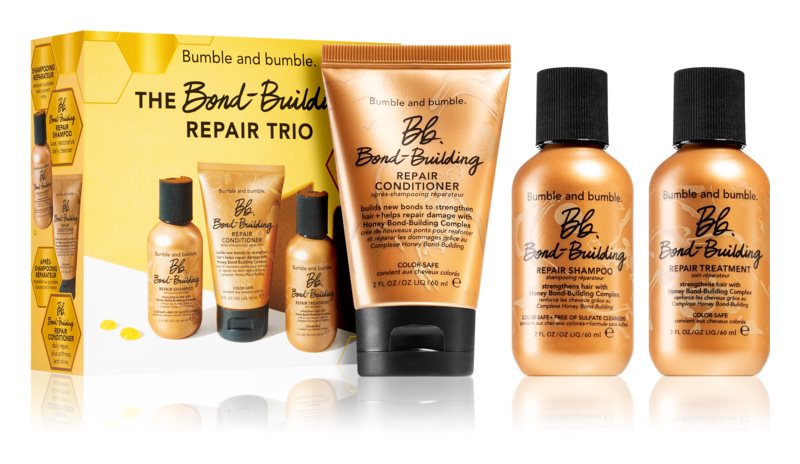 Features & Ingredients
I don't know what kind of magic they do at Bumble and Bumble, but all the products I've tried so far are more than effective. They offer me results I could never achieve with a generic conditioner bought from the local convenience store. Its high-quality ingredients and brilliant formulation boosted the Bond Building conditioner's performance.
The way these ingredients work leads to new hair bonds and stronger locks. It's not a reparative hair conditioner for nothing.
Features
It makes my hair smoother, softer, and detangled;
It's not oily or overwhelming;
This conditioner smells lovely – I believe it is the best scent I've ever felt on a hair conditioner;
Repairs damaged and dry hair.
Ingredients
This conditioner's formula is supposed to make your hair stronger and more resilient from the inside out. The jury is still out regarding that aspect because I've only used this product once. But, I will use it again, and I'm curious about the long-term results. It contains many nourishing ingredients such as Shea butter, coconut oil, honey, lactic acid, and castor oil.
Castor oil improves your scalp blood circulation, leading to healthier locks. It can also help you eliminate dandruff due to its antifungal and antibacterial power. In addition, it moisturizes dry hair and promotes hair growth.
Shea butter hydrates your tresses and makes them look shiny and appealing due to its fatty acid and vitamin content. Honey is another excellent hair moisturizer because it acts as an emollient and has humectant properties. Your dull hair will never be the same because honey adds plenty of shine.
Coconut oil has lauric acid, fixing damaged hair and taming frizzy locks. Finally, lactic acid dissolves any hair-styling product that creates scalp buildups and enables your roots to grow stronger. With lactic acid, your locks become bouncier and less dry.
Size & Packaging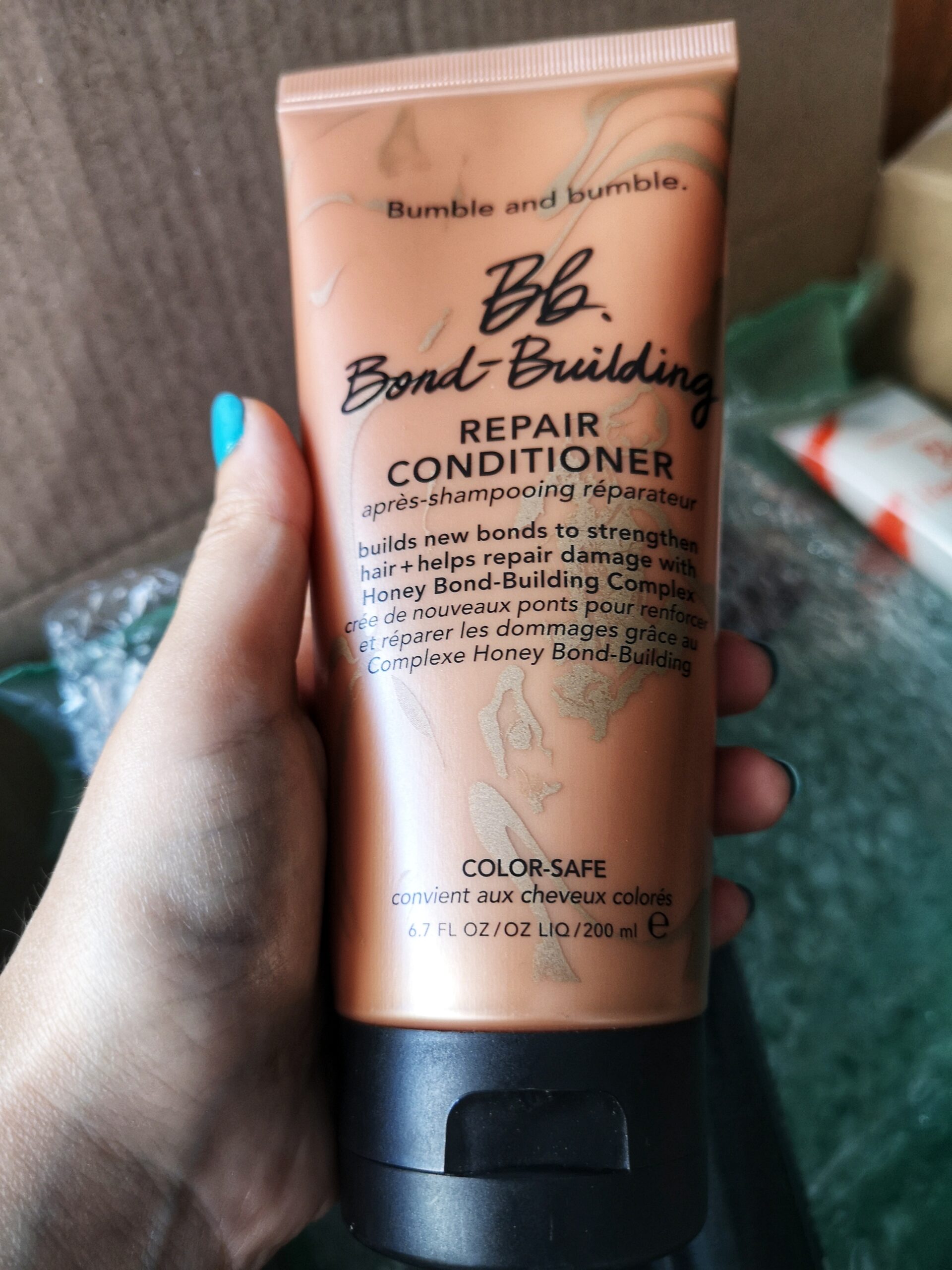 This is a highly subjective matter. For some, it might be a small container, but for me, this medium-sized conditioner tube is perfect for what I need. Yes, the amount of product inside is pretty low – only 6.7 ounces. There's even a smaller option of only two ounces. I guess the tiny container might be chosen by those who want to try the product.
So, considering the bottle's size and price, I can say this BB product is quite expensive. But, the results were terrific. So, it's up to you whether you believe the price tag is worthy.
Regarding the packaging with all its elements, from fonts to colors and design, I love them all. They're exquisite. All Bumble and Bumble product lines feature different colors that help us recognize them a lot easier.
Price & Where to Buy It
At $35 per 6.7-ounce tube, this BB hair conditioner isn't affordable. All BB items have steep price tags, but I fell in love with them, and now it's hard to go back to generic drugstore products. On the other hand, you shouldn't compromise when it comes to your hair's health and beauty. And at Bumble and Bumble, hair experts use high-quality ingredients and create effective formulas.
Furthermore, as you probably know, the price of any product involves its composition, quality, and packaging (besides marketing initiatives and other costs such as development and production). After all, this BB conditioner is a premium item made with high-performance substances.
You can buy the BB Bond Building conditioner on the company's website. Sephora also markets many of these product lines. So far, I've found this hair conditioner a bit more affordable on Amazon.
Using the BB Bond Building Conditioner
Before Wash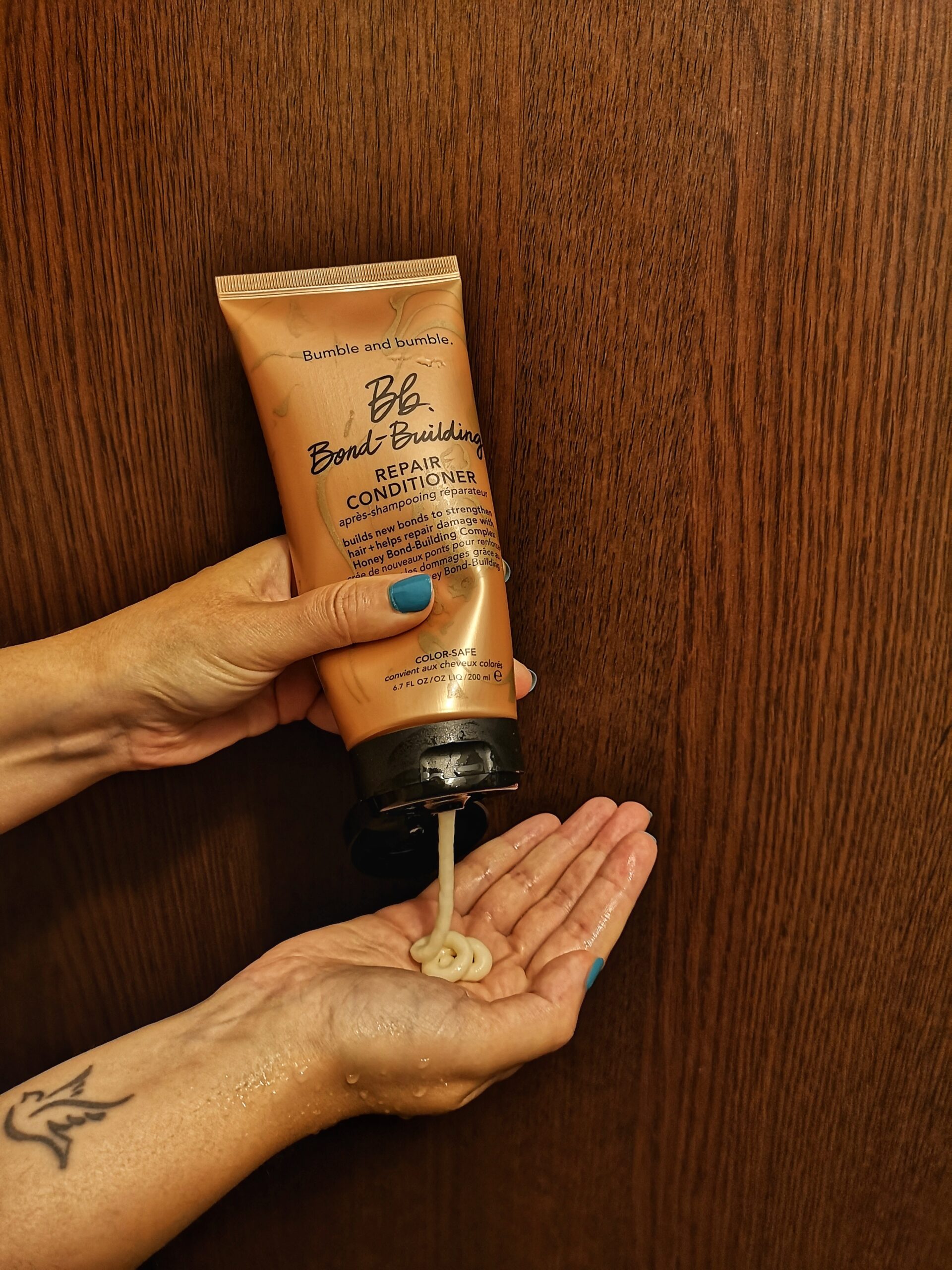 I couldn't help but open the bottle as soon as I got it and sniff the product. I was impressed with how luxurious and nice it smells. If the Gentle shampoo I've used before applying this conditioner smelled mild and wasn't very resistant, the Bond-Building conditioner blew my mind.
The tube is medium-sized, which works great for me and my needs. The product is easy to squeeze out of the container. One thing I found curious was the conditioner's thickness. This hair product is very thick. That made me concerned about how I'll have to apply it all over my hair. Still, from what I know, conditioners and hair masks can be used all over your hair, but the focus should remain on your tips.
The color and label have an excellent design, elegant fonts, and a classy brown color.
During Wash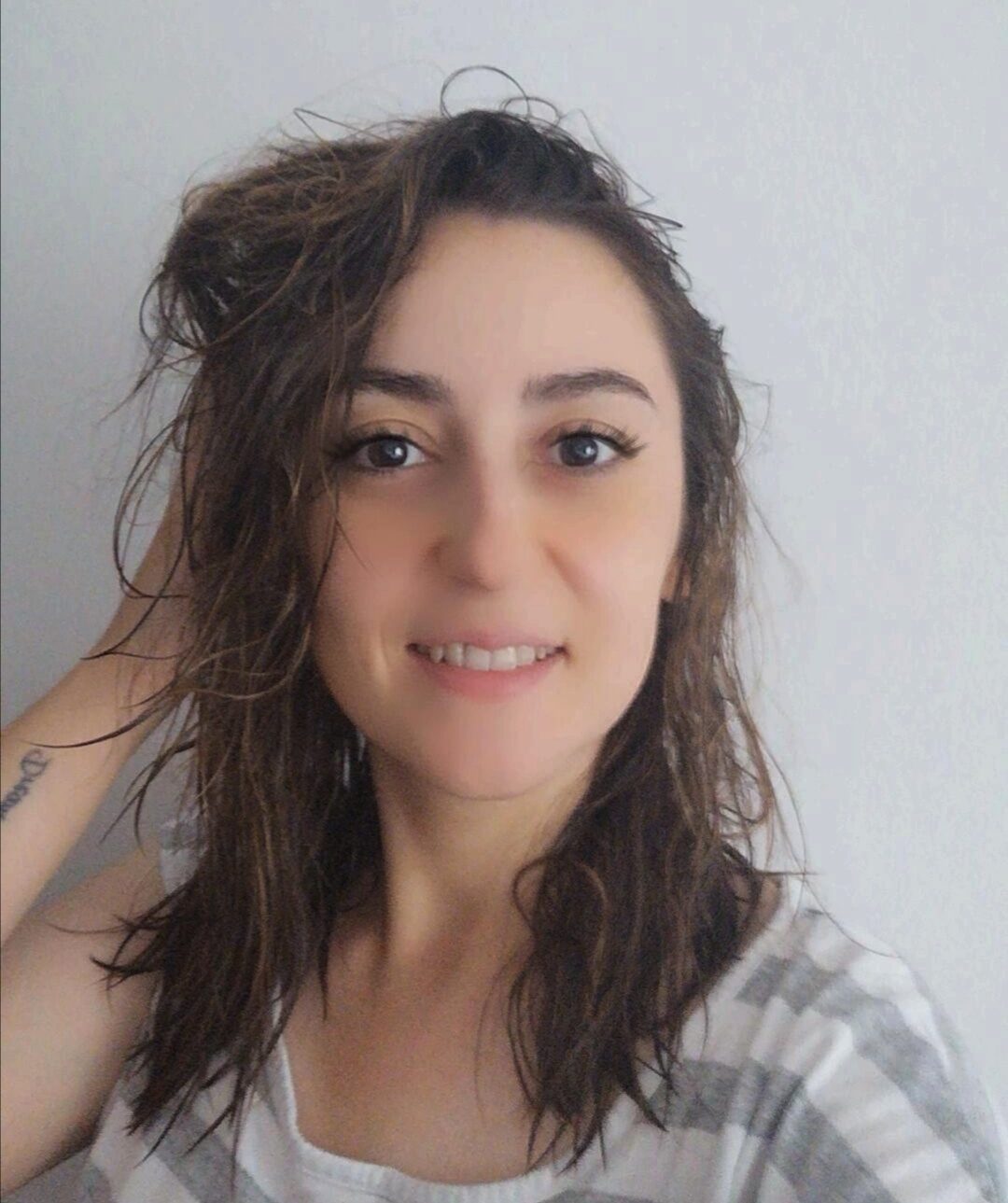 Because of its thick consistency, I had to apply a higher amount of conditioner to spread evenly on all my locks. It felt smooth and slightly creamy without being greasy. But, I looked in the mirror with the conditioner still on my hair, and I could see it didn't lather as well as I wanted. Also, it doesn't make any kind of foam. But, that's not something out of the ordinary when it comes to hair conditioners.
I liked the short time I had to leave the product on my hair before rinsing. This BB conditioner does its job in only a couple of minutes. Meanwhile, other conditioners require you to leave them for more than 3-4 minutes before rinsing.
Although it's formulated with coconut oil and Shea butter, I didn't feel it oily. Moreover, it rinsed well and quickly. I completed my hair wash by applying the BB Invisible Oil mask, which I'll discuss in another article. One thing I must mention is that, before rinsing my hair, I combed the conditioner through my locks using my fingers. That's a great way to help the product sink in.
The Result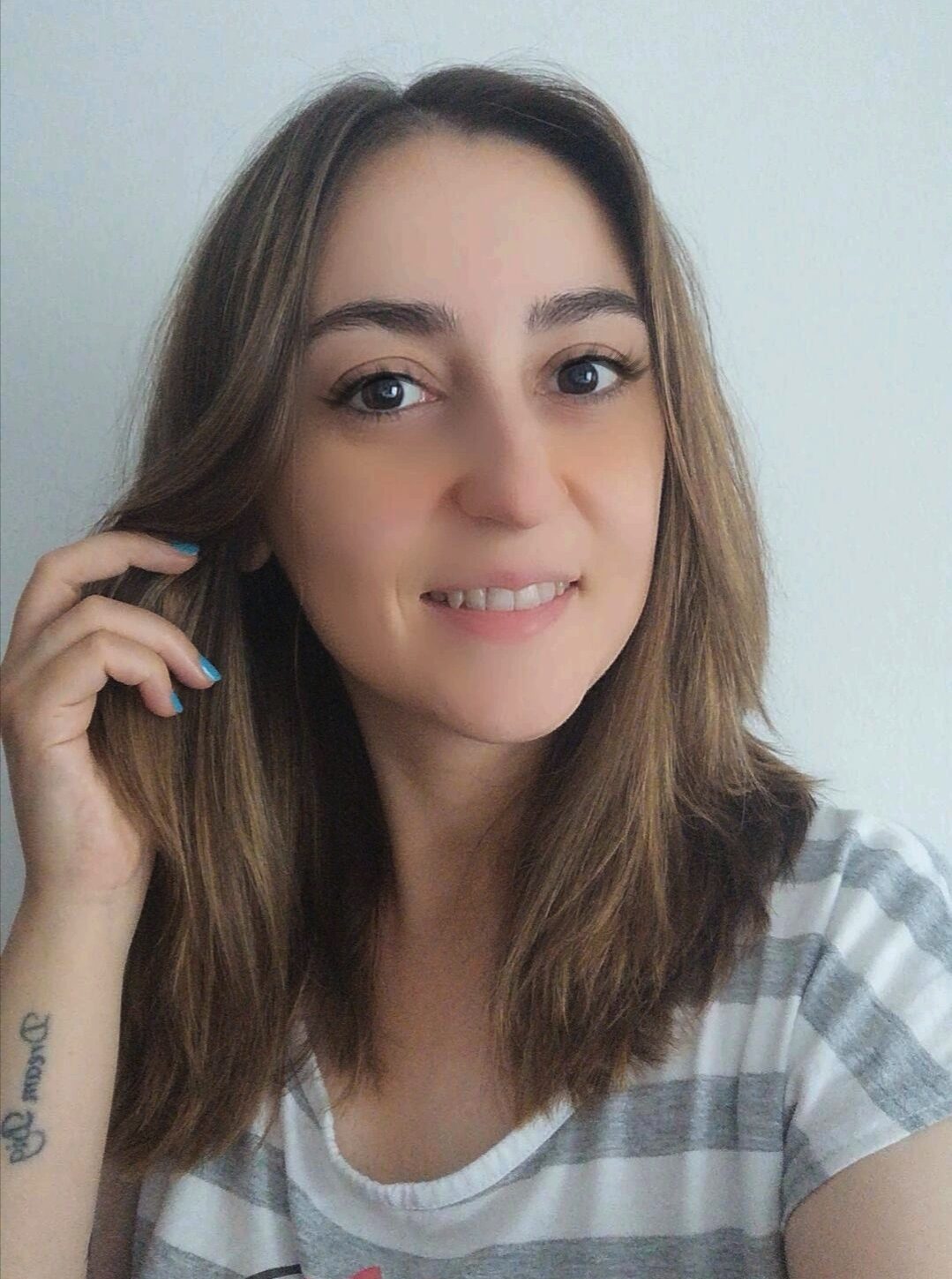 Honestly, I feared the outcome because I thought this conditioner would make my hair volumeless and way too straight for my taste. But, surprisingly enough, that wasn't the case. It may not provide the volume I get with the BB Thickening conditioner. But the Bond-Building alternative made my hair luscious, smooth, tamed, frizz-free, and offered me a bit of volume plumpness.
I loved the result as soon as I blow-dried my hair and looked in the mirror. It was detangled entirely because of the BB conditioner. Moreover, I could style it pretty easily.
What I Liked
I fell in love with this conditioner's scent – it's similar to the one of an expensive haute couture perfume;
My hair detangled in no time and was a lot softer after I blow-dried it;
The scent is long-lasting, and my hair smelled amazing for hours;
It doesn't feel greasy on my locks;
My hair wasn't oily at all after using this creamy conditioner.
What I Didn't Like
It has a thick consistency, and I had to reapply the conditioner a couple of times to feel that extra amount on my hair;
Because of its thickness, it's not easy to lather it. I'm not sure if I spread it evenly all over my hair;
It was expensive, and the tube is medium-sized – I would've liked a larger container for this price.
Other BB Conditioners to Consider
Let's discover other Bumble and Bumble conditioners and see what they do. It's funny how some BB conditioners are in liquid or creamy yet fluid form, whereas others are thicker than a cream. You can even find the Thickening conditioner in powdered form.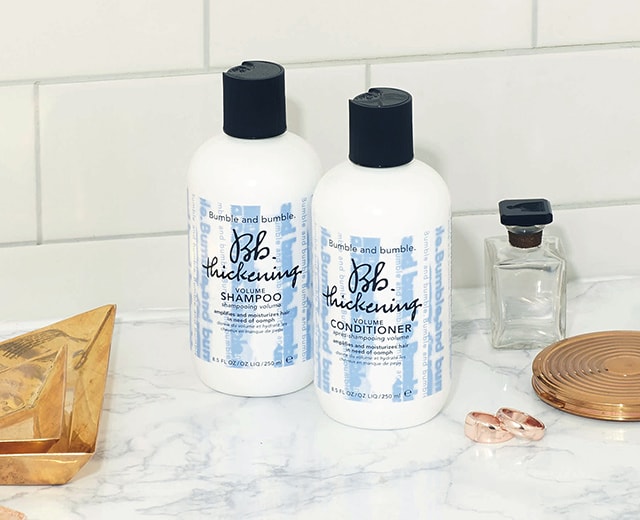 I've only used the liquid version of this BB Thickening conditioner. But, it also comes in the form of powder. It boosted my hair's volume, but I used it after washing it with BB Thickening shampoo. So, the combined power of both products led to those satisfying results. This item provides lightweight moisture and works great for my fine hair.
I only had to leave this conditioner on my locks for two minutes before rinsing, and the outcome didn't disappoint. It contains rice seed protein, fruit extract, pea extract, rice extract, corn protein, yeast protein, coconut oil, sunflower oil, and rosemary leaf extract. These ingredients strengthen and moisturize your hair.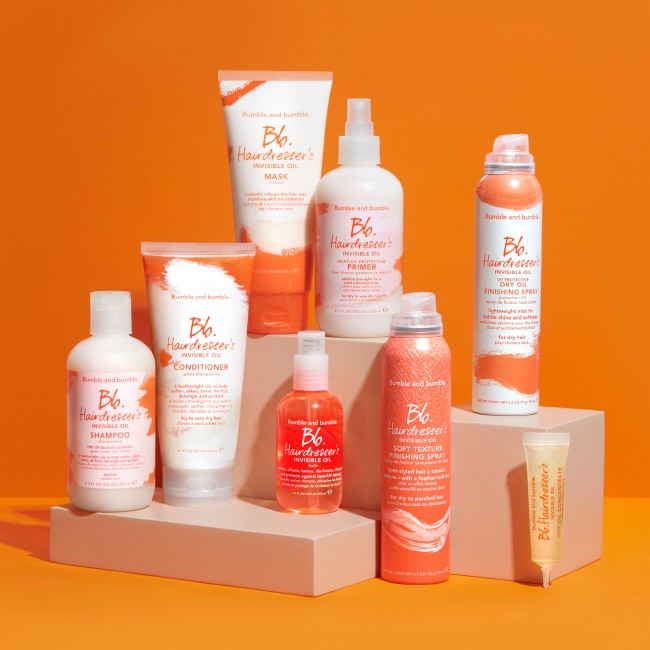 If you aim to detangle and soften your locks, the BB Invisible Oil conditioner should be your chosen item. It protects your tresses from breakage and damage. Moreover, it's highly nourishing and suitable for dry, dull, and coarse locks. Finally, I love that it doesn't weigh down my hair.
Like the Invisible Oil shampoo, this product is also formulated with six amazing oils, including grapeseed oil, safflower oil, and coconut oil. Besides these ingredients, it has nourishing substances such as Shea butter and Gardenia flower extract. In addition, I love that it has UV filters, so my hair will be protected from the potential consequences of direct sunlight.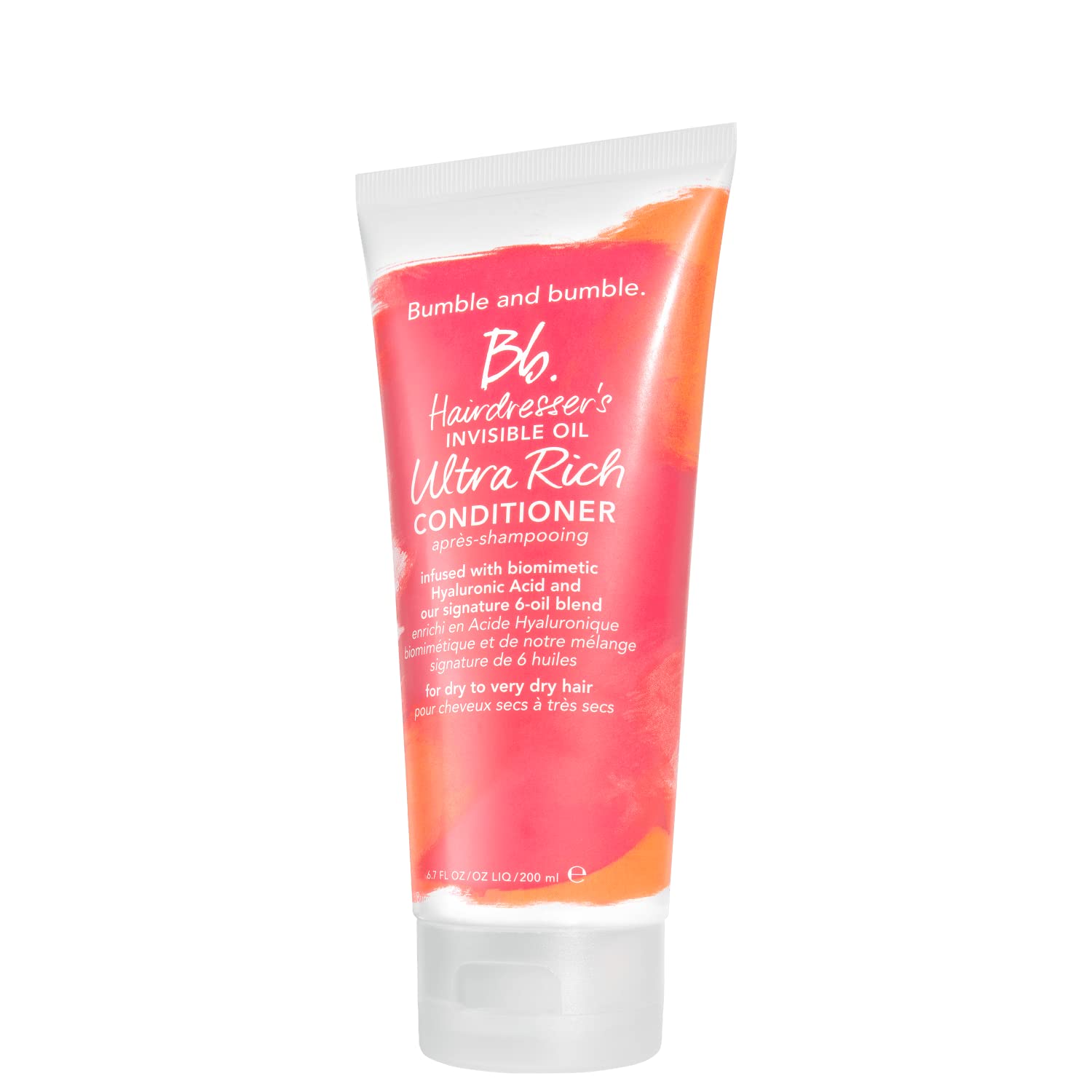 The Ultra Rich conditioner is the boosted version of the Invisible Oil conditioner. It's meant for dehydrated hair and offers soft, velvet-like locks. I fell in love with its creamy texture and fantastic formula made of BB's well-known oil blend, melon seed oil, hyaluronic acid, Shea butter, arginine, and flower extract.
I don't like that it makes my fine hair flat without volume. So, it's best to apply it to your hair and avoid the roots if you have fine hair like me.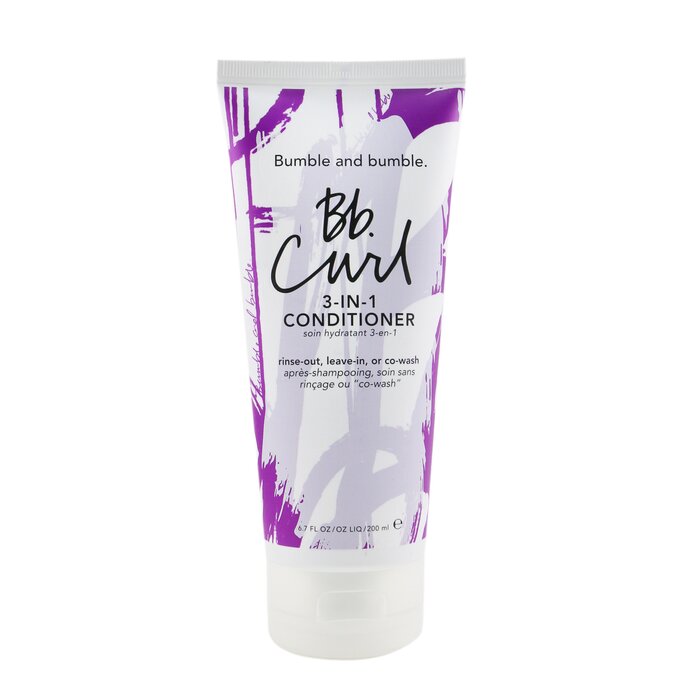 The Curl 3-in-1 conditioner is expensive, but it's an award-winning BB product. It works as a conditioner you can rinse, a leave-in moisturizer, and a co-wash product. It has an enriched formula made of avocado oil, Jojoba oil, cocoa butter, coconut oil, and Shea butter. As a result, your hair will be shiny, frizz-free, and deeply nourished.
Unfortunately, I can't use this product since it suits those with wavy, curly, or coily hair. It detangles your locks and protects your hair color.

Now, this is my type of hair care product. The Surf Creme conditioner boosts volume (yay!), moisturizes your locks, improves texture, and softens your tresses. In addition, I love that it's a lightweight formula with a refreshing scent. We all dream of having sea breezy hair texture, and this conditioner can help us achieve that.
It contains kelp extract, magnesium sulfate, and other effective ingredients. Still, it's suitable for healthy hair, not damaged.

I would love to try this BB Seaweed conditioner because I can tell it's lightweight and refreshing just by looking at its name and packaging. Call it intuition, but I'm sure this hair product will moisturize my hair and make it light as a feather. The fact that it can be used daily it's a significant perk.
It works excellent on healthy and dry hair. The formula consists of kelp extract, marine seaweed, and spirulina. All these ingredients will detangle your locks, making them more manageable.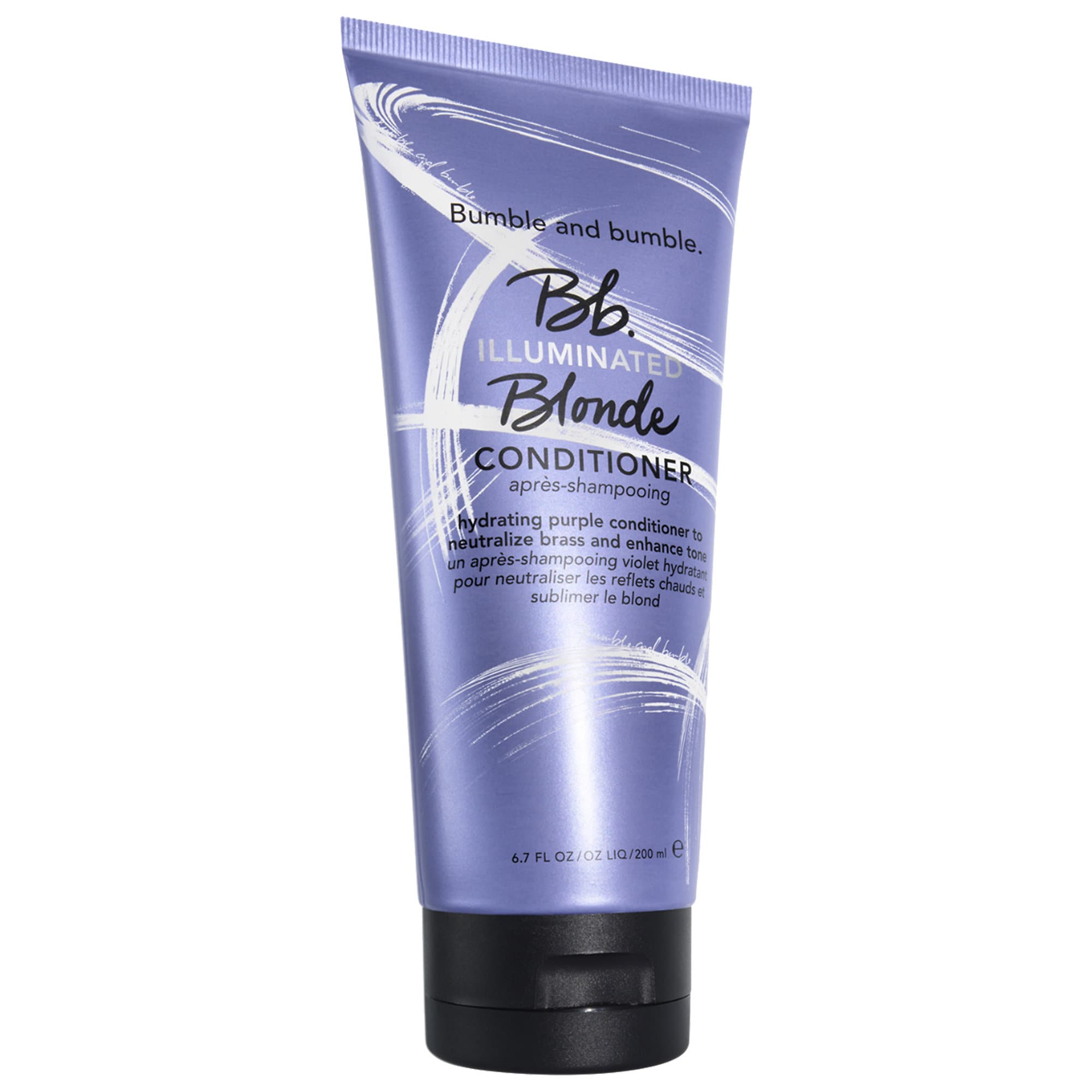 As you can tell from its name, the Illuminated Blonde conditioner is suitable for those with blonde color-treated hair. It has purple hues that boost your hair tone and neutralize brass. Besides protecting your blonde hair, this conditioner hydrates your locks and tames flyaways. It's a vegan product that contains coconut oil, Shea butter, flower extract, and hazelnut seed oil.
The Super Rich conditioner is from the same BB line as the Gentle shampoo. You can use it daily, and it's creamy to ensure boosted nourishment. I like this BB product because it adds shine and hydrates my locks. Moreover, it's one of the most versatile BB conditioners, suitable for all hair types. It's formulated with glycerine and citric acid.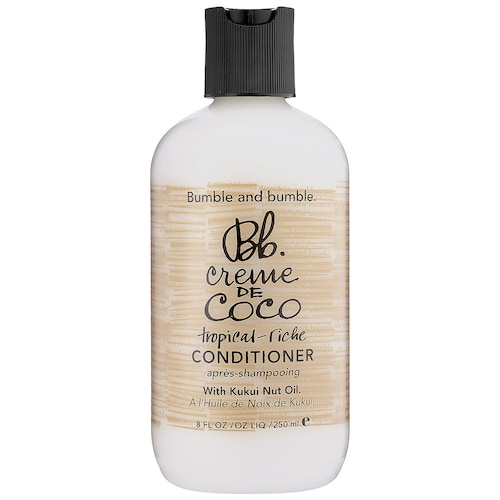 Creme de Coco might be your ideal choice if you want something more exotic. It moisturizes your hair, controlling frizz and adding shine. It's probably not suitable for me since it's made for medium-density and thick locks, but I'm still curious about it. Moreover, it's great for curly and wavy hair and protects your hair's color.
It contains Murumuru butter, tropical oils, cocos extract, castor oil, mallow extract, horsetail extract, and other incredible ingredients.
I love what this BB conditioner stands for. It's meant to provide stronger and fuller locks while boosting volume and helping you maintain a healthy scalp. It's highly versatile and suits many hair types, including fine locks and straight tresses. At the same time, it's lightweight and hydrating. But, what impressed me is its restoration power and the fact that it helps your hair rebuild its elasticity.
It's made with rosemary leaf extract, caffeine, menthol, mushroom extract, birch extract, and wheat protein.
Main Alternatives to Bumble & Bumble Conditioners
Bumble and Bumble is one of my top three favorite hair care brands. However, I have other brands I like, too; I'm not loyal like that :)); I should tell you about some of the best BB conditioner alternatives.
The Tropical Coconut conditioner has a fantastic scent and a lightweight consistency. It moisturizes your hair without making it oily, restores your locks, and promotes healthy tresses. Another perk is its low price. I might try this since it works for fine hair that quickly gets oily. The scent, however, might not be to everybody's liking, especially if you prefer fragrance-free products.
I like that its formula is enriched with vitamin E and coconut extract.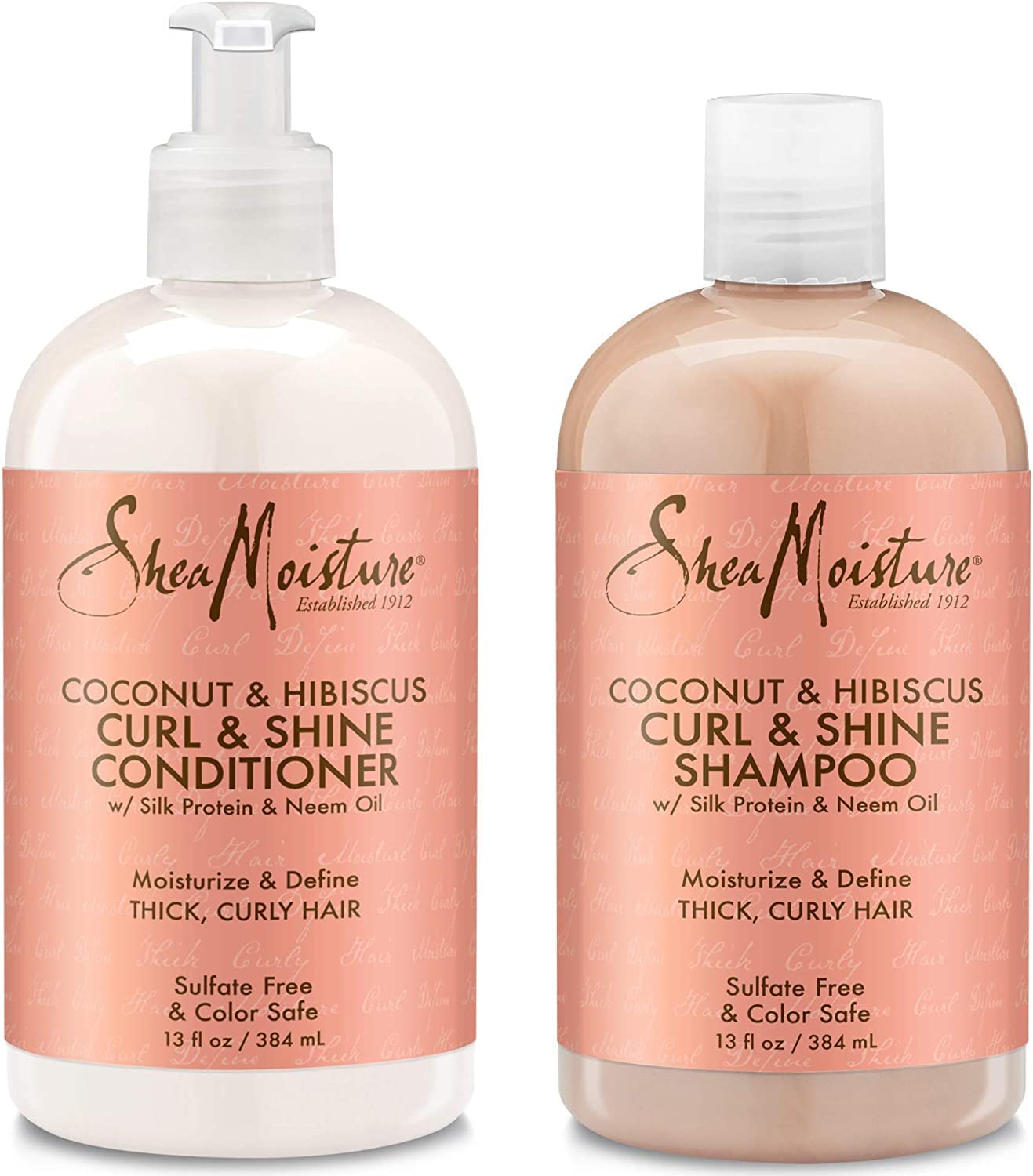 This Shea Moisture conditioner features a blend of hibiscus and coconut. These ingredients promote shine and softness for thick and curly hair. It's color-safe and sulfate-free. This conditioner will redefine your locks by treating your scalp and taming frizzy hair. It's lightweight and cruelty-free, and its beachy fragrance lasts for hours. Still, it doesn't suit any other hair type besides curly hair.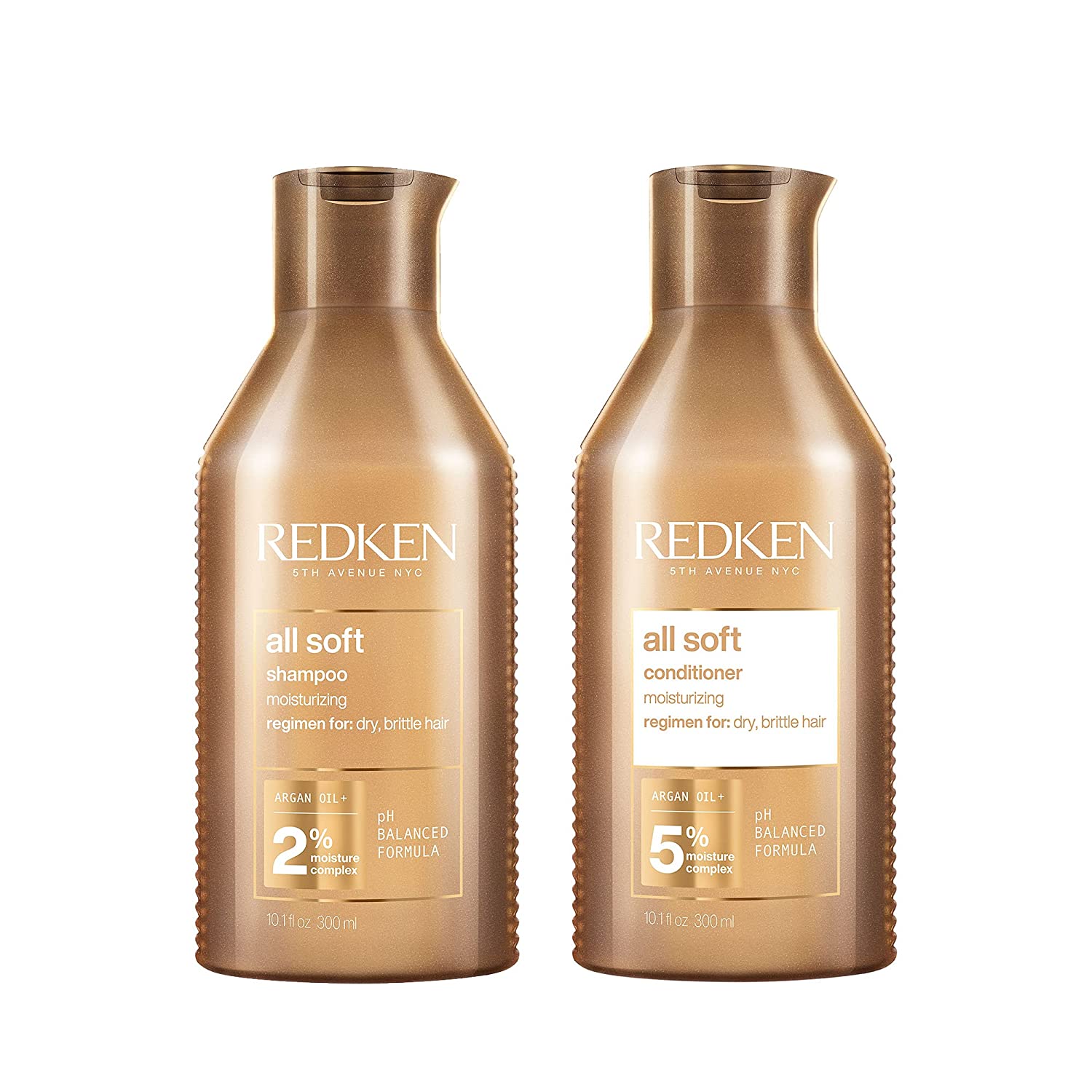 I've been meaning to try both Redken shampoo and conditioner, and I might do just that soon enough. Till then, I can say that this Redken All Soft conditioner is an excellent regimen if your hair is dry, damaged, and brittle. It smells like argan oil, an essential compound of the product's formula. On the other hand, this conditioner contains parabens that can be a deal-breaker for some of you.
FAQs
Question: Is Bumble & Bumble a Reputable Brand?
Answer: BB is a highly reputable and trusted company that provides terrific and effective hair care products and premium hairstyling services at the brand's salon in NYC. Therefore, BB has numerous fans and loyal clients that enjoy the benefits of the business' 40 years of experience.
Question: Are Bumble and Bumble Products Effective for Hair Loss?
Answer: While these products don't target hair loss, many promote hair growth by enabling healthier hair. All you have to do is check their product lines and see the one that suits your hair's needs the best. For example, I prefer those BB products that boost hair volume and make my locks stronger yet softer without overwhelming them.
Question: Are BB Products Clean?
Answer: Yes, they are. All Bumble and Bumble hair care items are cruelty-free. Moreover, they're free of sulfates, parabens, mineral oils, formaldehyde, and phthalates. So, they're pretty safe to use and gentle on your scalp and hair. If you don't believe me, I suggest you try a BB shampoo or conditioner, and you'll see for yourself.
Finishing Touches
I liked Bumble and Bumble products before. But now, I am a huge fan of these hair care products. They're all so damn effective and have so many wonderful features. For example, I enjoyed using the Bond Building conditioner and was obsessed with its perfume. Moreover, it's incredible the diverse range of conditioners BB has to offer. It's impossible not to find one that suits your hair type.
The Bond Building conditioner I've used is simply wonderful and so practical. It helped me detangle my hair. My lock felt much smoother and softer in the end, and the scent is exquisite. Before this one, I also tried the BB Thickening conditioner, which was very effective. So, I bet my expectations will be met, regardless of the BB conditioner I try next.
Other interesting reads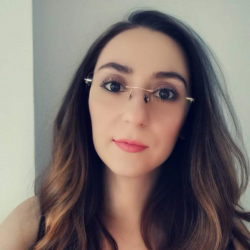 Latest posts by Alexandra Gavrilescu, Home Hair Product Tester
(see all)