Over the past ten years that I have been doing hair, I have tried many professional hair care brands, and Joico is one that I haven't had the pleasure of using until recently. I've heard things about how great Joico is from other hairstylists, and I always admire the pretty bottles as I walk past their products in the beauty supply store. Well, folks, I finally bought a few different Joico shampoos to test out and give you all the full scoop with a Joico shampoo review and guide.
Bottom Line Up Front
Joico shampoos do a fantastic job cleaning the hair and keeping it clean longer than usual. The shampoos also have keratin protein and make your hair feel soft and shiny, including their volume shampoo, which is rare. However, I do not love Joico's ingredients because they use many well-known problem ingredients, including sulfate, silicone, and formaldehyde-releasing preservatives.
Joico Shampoo Features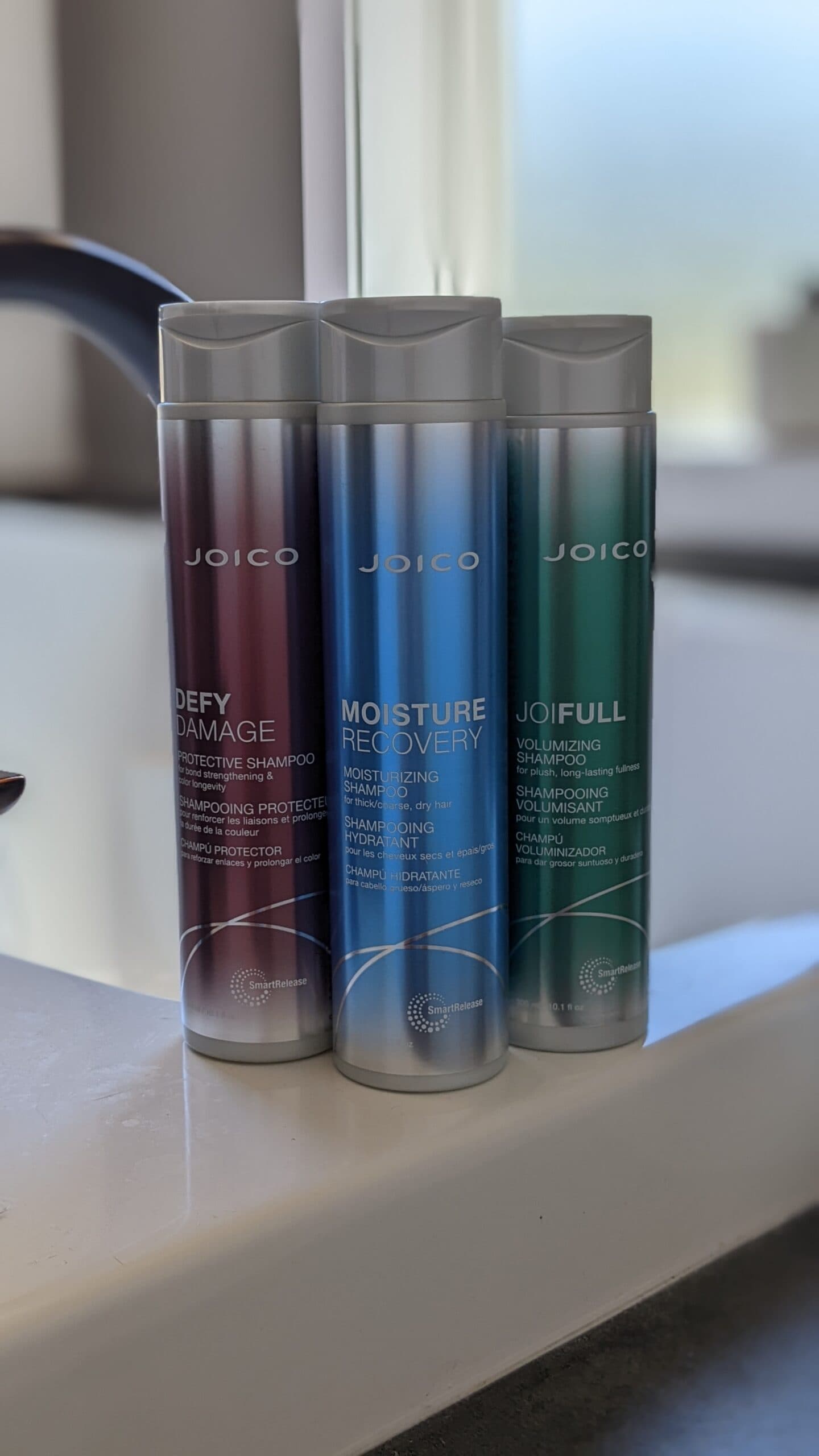 Joico is a professional hair care line that focuses on your hair's health over everything else, giving you shiny, luscious hair. They were one of the first companies to use the keratin protein we've all heard of in their haircare effectively, giving them a lead in the hair care world. Since then, they've tweaked and manipulated multiple types of proteins to make them work with the hair better.
Over the past few weeks, I have tried two types of Joico shampoo, and my sister tested one more for me. I've tried moisture recovery and Joifull volumizing shampoo while my sister tested out defy damage. Below I will go over everything I like and do not like about these Joico shampoos.
Pros
Eleven different types of shampoo
Hair stays clean for longer
Tall, skinny bottle with a flip-top cap
Soft floral scent
Hair feels smooth and shiny
You don't need to use much
Cons
The scent doesn't last
Not great ingredients
Types of Joico Shampoo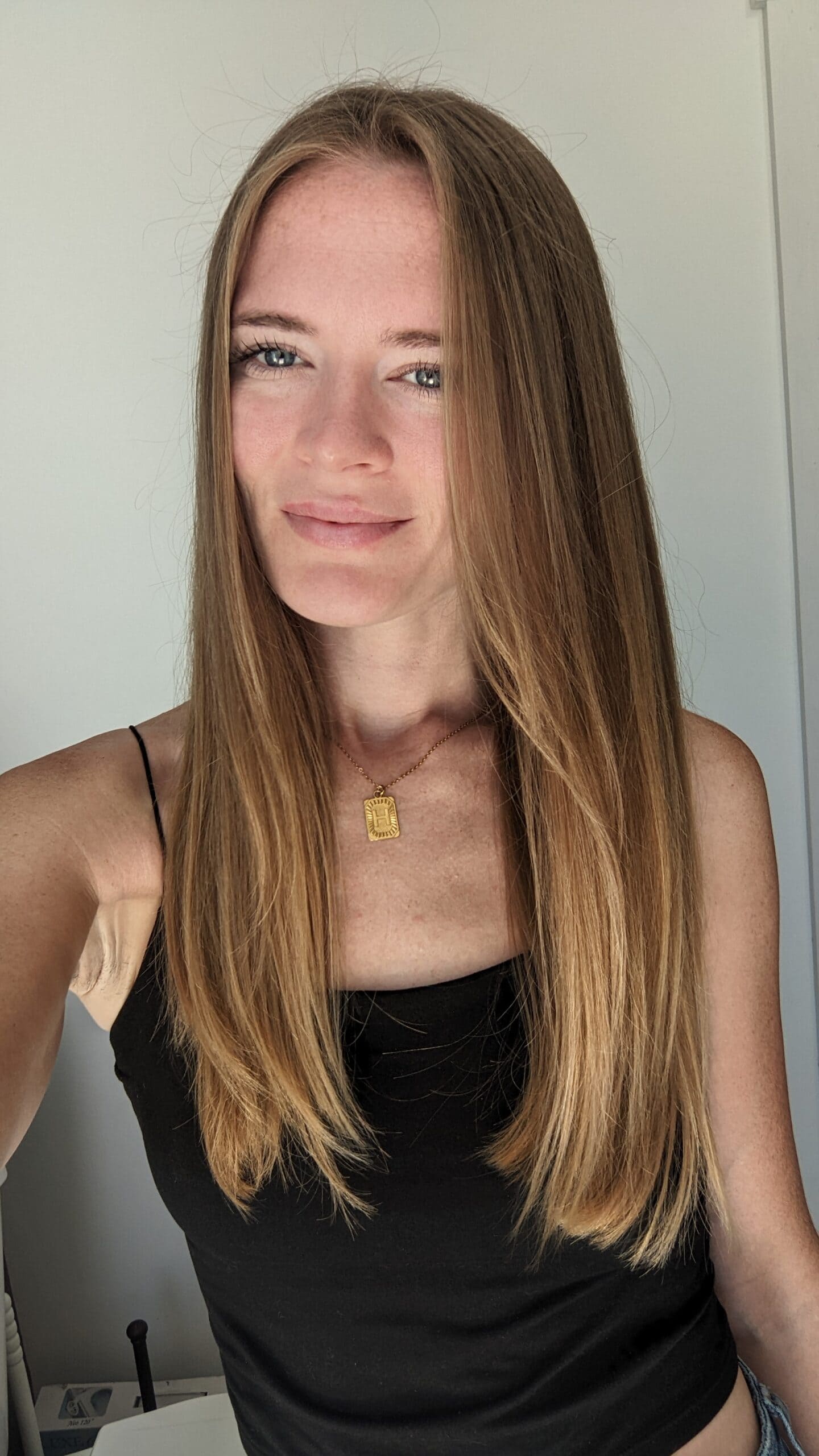 There are eleven different types of Joico shampoo that you can choose from depending on your specific needs, including:
Defy Damage- For those that frequently color their hair and find themselves more prone to damage from sun exposure, environmental factors, and heat styling.
Youth Lock- As we age, our hair also ages, becoming drier and less manageable. This shampoo returns your youthful bounce and shine.
K-Pak Color Therapy- This is one of Joico's best-selling shampoos with antioxidants to help prolong color and keratin to restore your hair's natural proteins.
Color balance- For those who tend to pull a brassy color, color balance neutralizes those tones with blue or purple-tinted shampoos. The blue shampoo is for darker hair, while the purple is for blondes.
Moisture Recovery- Made for dry hair, this shampoo cleanses without stripping your natural oils and replenishing any missing moisture.
Hydra Splash- The difference between this one and Moisture Recovery is it gets its hydration from water instead of oils, making it better for finer hair.
Blonde Life- The number one problem with blondes is their changing tones from environmental factors and their strength. Blonde life addresses both of these issues with detoxifying and protein ingredients.
Colorful Collection- This shampoo uses pomegranate to help keep color vibrant, an extremely common ingredient that works for color longevity.
JoiFull- For those needing a little more volume to their hair, Joifull gives you soft, shiny hair without taking away any natural volume.
K-Pak- The K-Pak line has two shampoos. One is a reconstructing keratin shampoo that prevents damage, while the other is a clarifying shampoo to remove buildup that can break hair.
Color Infuse Red- Reds are some of the most difficult colors to keep in your hair, and this shampoo helps keep them longer with a red tint that slightly stains the hair, counteracting fade.
Cleaning Power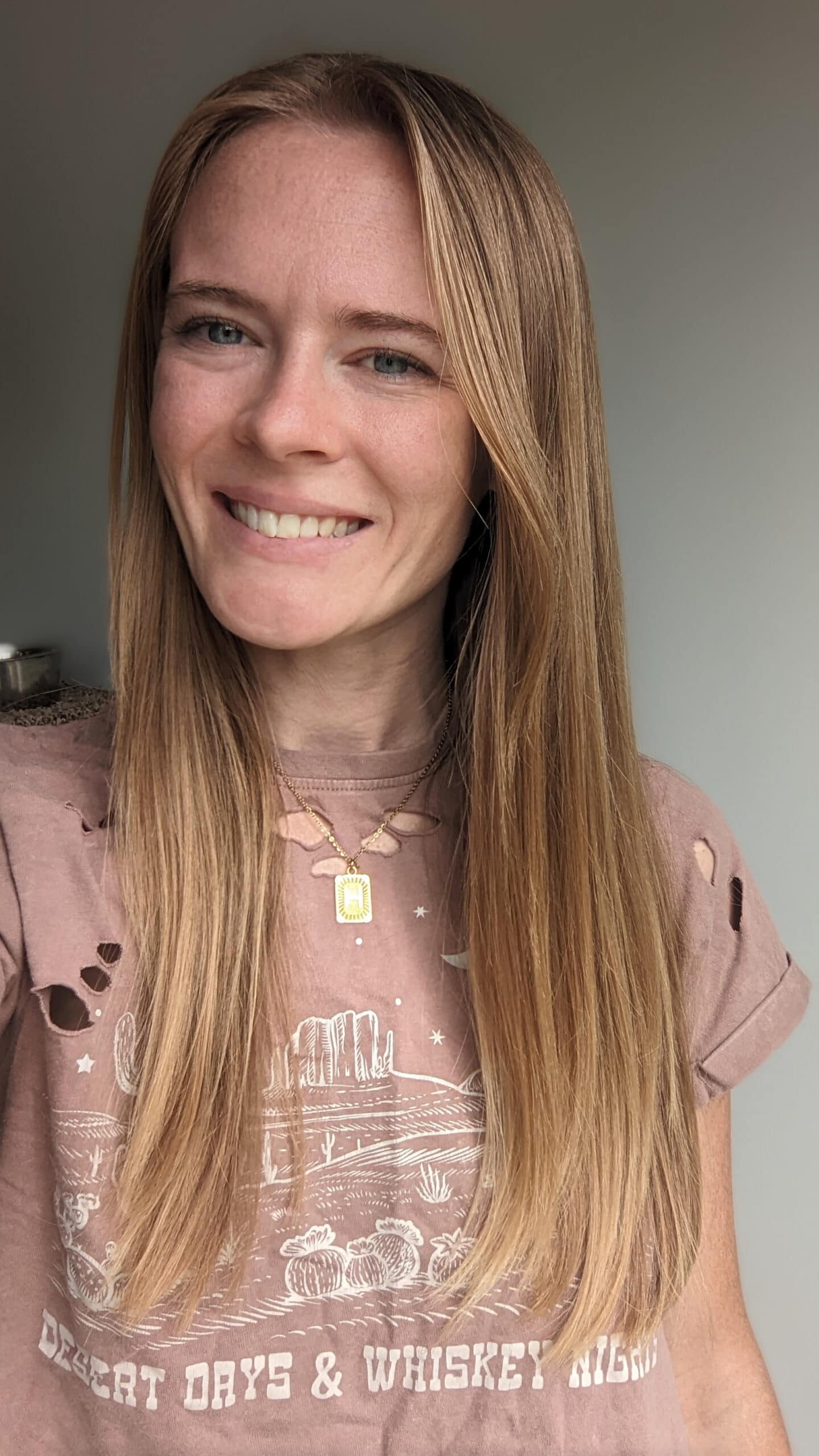 One of the biggest things I noticed with these shampoos is they lather exceptionally well. I usually have to wash my hair two times to get it completely clean since I go multiple days between washes, and I felt my hair was sufficiently clean after one wash with both of the shampoos I tried. That means I only need to use half the amount of shampoo I usually use to clean my hair with Joico shampoos.
My hair is also very oily because it is fine and straight, and my hair felt much less oily around the time of my normal shampoo schedule with both the Joifull volume shampoo and the Moisture Recovery shampoo. I was honestly surprised that the Moisture Recovery didn't make my hair oily because I didn't realize until I got home from the store that it is made for thick, dry hair. Usually, those shampoos make my scalp oily much quicker, but itheyhad more of a healthy shine than an oily shine after a few days of not shampooing.
My sister also liked the clean that Defy Damage gave her, but it wasn't over the top, better than other shampoos for her like it was for me. She has very different hair than mine, colored, thick, and curly, so she usually goes about five days between washes. Her hair felt just as clean on the fifth day as it does with any other shampoo, but she likes how the Defy Damage makes her scalp and hair feel soft.
Scent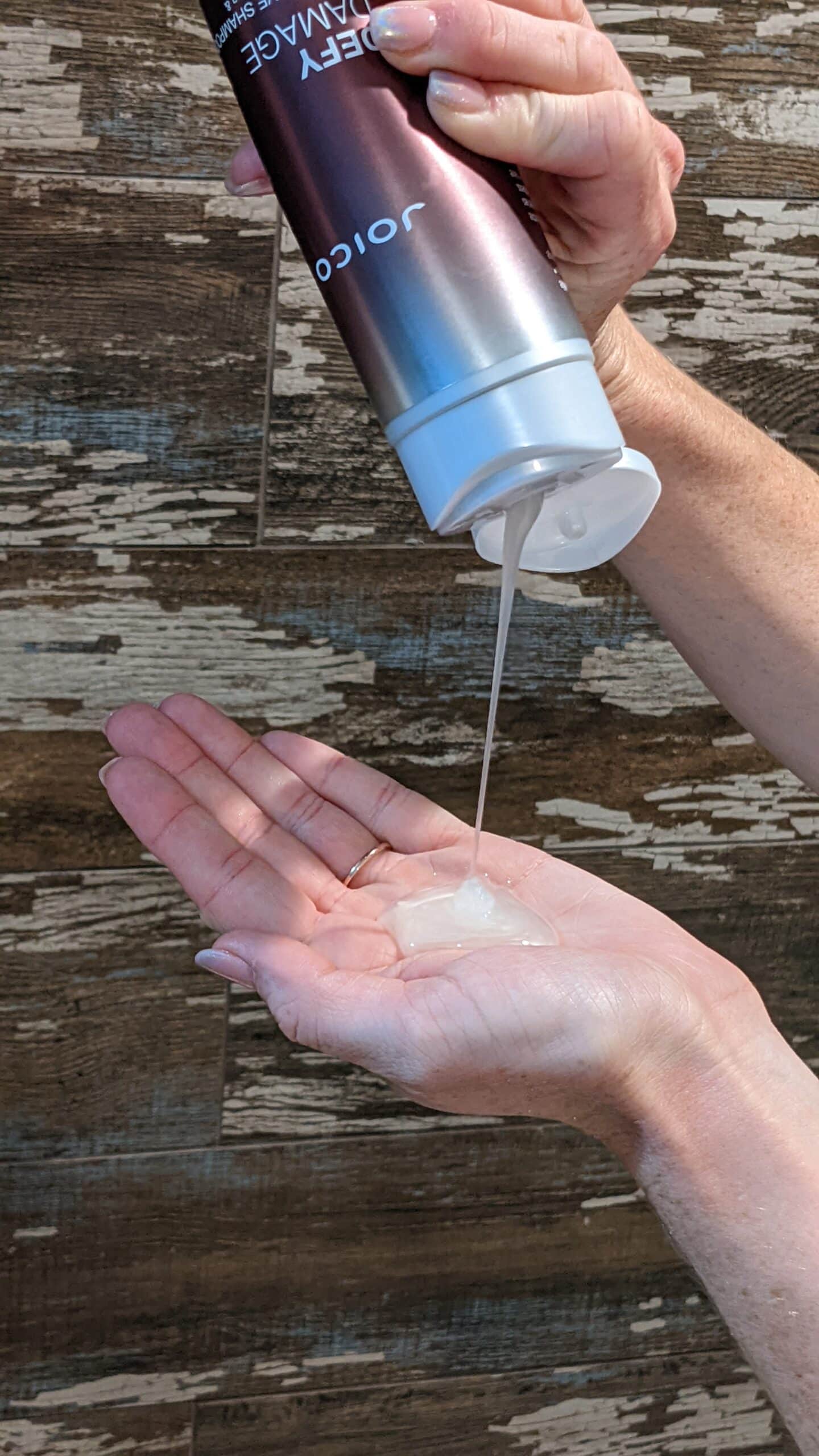 I felt these shampoos' scents were very floral; my favorite was the Moisture Recoverie's scent. This one had a softer, jasmine smell with a hint of a seas side feel. This is most likely because some moisture recovery ingredients are black algae and seawater. Joifull volume shampoo has a sweeter floral smell that I also like, but it almost reminds me of some cheaper, drug store shampoo scents.
Joico's Defy Damage has my least favorite smell, but I think that's a more personal preference than a lousy scent. My sister described it as "like an old lady perfume, but a nice old lady that gives you hard caramels and wears a lot of jewelry." I would say that pretty much hits it on the nose.
One thing I always look for with a shampoo's scent is its longevity, and Joico's shampoos don't meet my expectations. I could still smell the shampoo's scent directly out of the shower, but once I blow dry my hair, the smell is virtually gone. This could be partially because I don't use conditioner on my hair, so I'm not sure if you used it with a matching conditioner that would last longer.
Ingredients
Joico uses many of the same ingredients for specific shampoos as most other brands do, like pomegranate for color longevity and rice protein for volume. One of the unique ingredients you will find in all of their shampoos is keratin. Joico was one of the first hair care companies to effectively use a keratin protein that penetrates their hair and merges with natural keratin proteins.
I typically go for shampoos with more natural ingredients, and Joico is not that by a long shot. Their shampoos don't have some of the worst ingredients that you can find in some other shampoos. Still, they use sulfates, silicones, and formaldehyde-releasing ingredients, which are some significant no-no ingredients in my book. Sulfates can dry your hair over time, silicones build up on your hair over time, and formaldehyde is a preservative that irritates many people's skin.
Packaging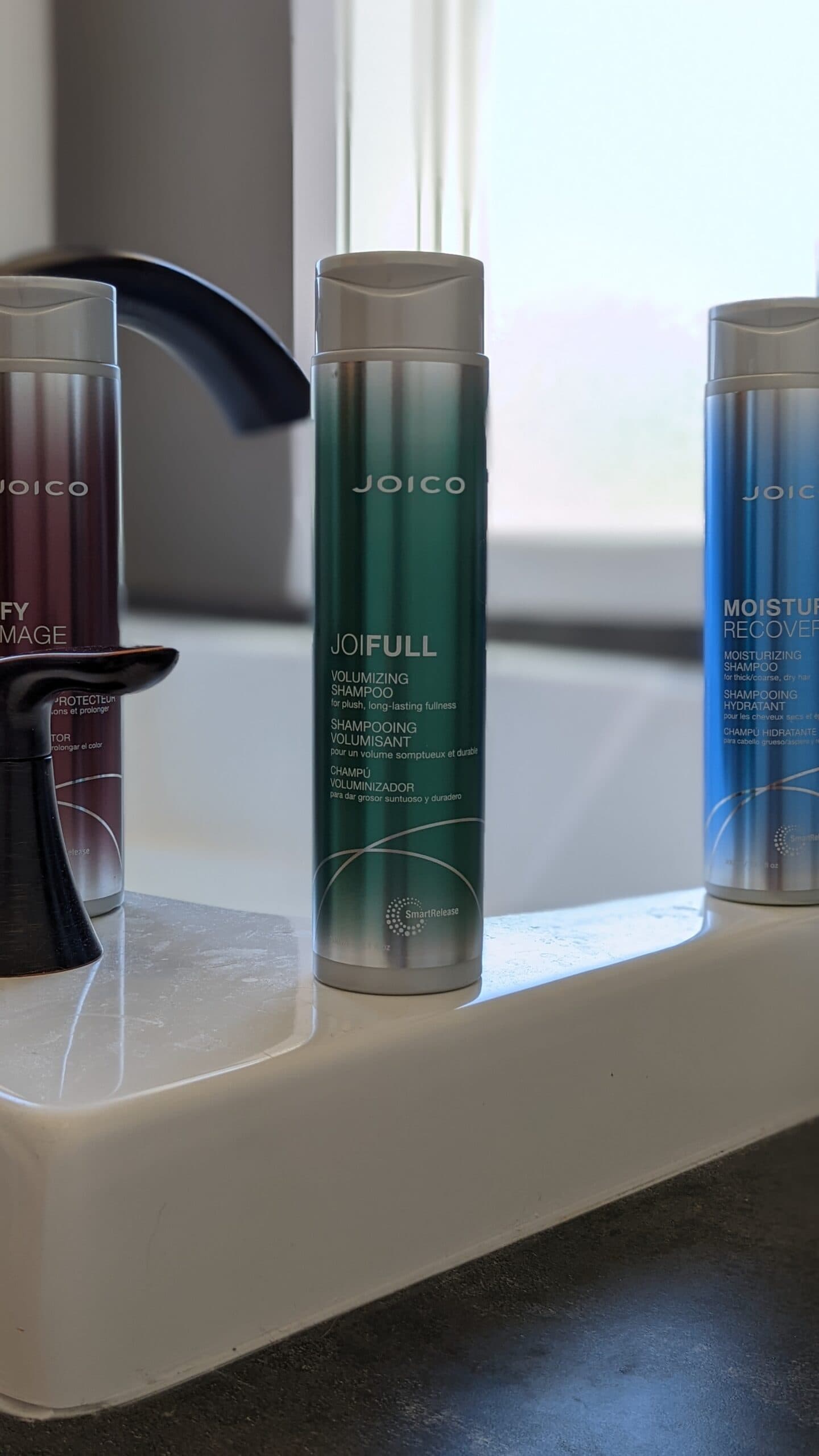 Surprisingly, one of my favorite things about the Joico shampoos is their packaging. I'm not too fond of shampoo bottles with an odd shape, like short with a large base, curvy, or broad and skinny bottles, because they don't fit in my shower or pack easily. These bottles are tall thin cylinders that can easily fit onto any shower shelf or easily be squeezed in amongst your other shower products. They also fit well into any water bottle-sized pocket, making them great for packing.
I also love that it comes with a flip-top cap that covers the entire top of the bottle. This is mostly because I travel a lot, and these are the only type of shampoo caps I have not had an issue with leaking. They seal any leakage well, and you don't have to worry about the bottle accidentally pumping out a little liquid or pressing the back of a disc-top lid, making it open.
If the practicality of the packaging isn't enough for you, the actual packaging design says a lot. Each bottle has a metallic color mixed with a shiny color reflecting light to make it almost look like a metal bottle rather than a plastic one. You still get the lightweight flexibility of plastic, but you also get the luxurious, expensive metal look.
Where to Buy Joico Shampoo
Since Joico is a professional brand, you need to be careful where you purchase it because you could get expired or tampered products. I do not recommend getting professional hair care products from outlet stores or drug stores because they are most likely expired, which is why they are so much cheaper. Below are a few places where I recommend purchasing Joico shampoo.
A Local Salon
The number one thing I would do if I were looking to purchase a professional hair product is to find a salon near you that sells it. You can easily do this by going to Joico's website and clicking on salons or following this link to Joico's Salon Locator. That way, you know you're getting good Joico products and supporting a local business.

If you can not find a Joico salon near you, the next best thing would be to try out Ulta. Ulta is a hair care megastore that sells many professional hair care products, including skincare and makeup. I would try calling your local Ulta store before showing up to look for Joico shampoo because every Ulta carries different brands and may not have Joico products. You can also shop online and have Joico shampoo shipped to you from Ulta.
Amazon
If you are someone that wants to get your Joico shampoo while never having to leave your home, you could also find Joico shampoo on Amazon. You must be extremely careful with purchasing professional products on Amazon because anyone can sell anything on it. You could buy your Joico products from a seller that dilutes the product or sends a damaged product. Luckily, Joico has an Amazon store, so make sure you purchase from them.
Joico Shampoo Alternatives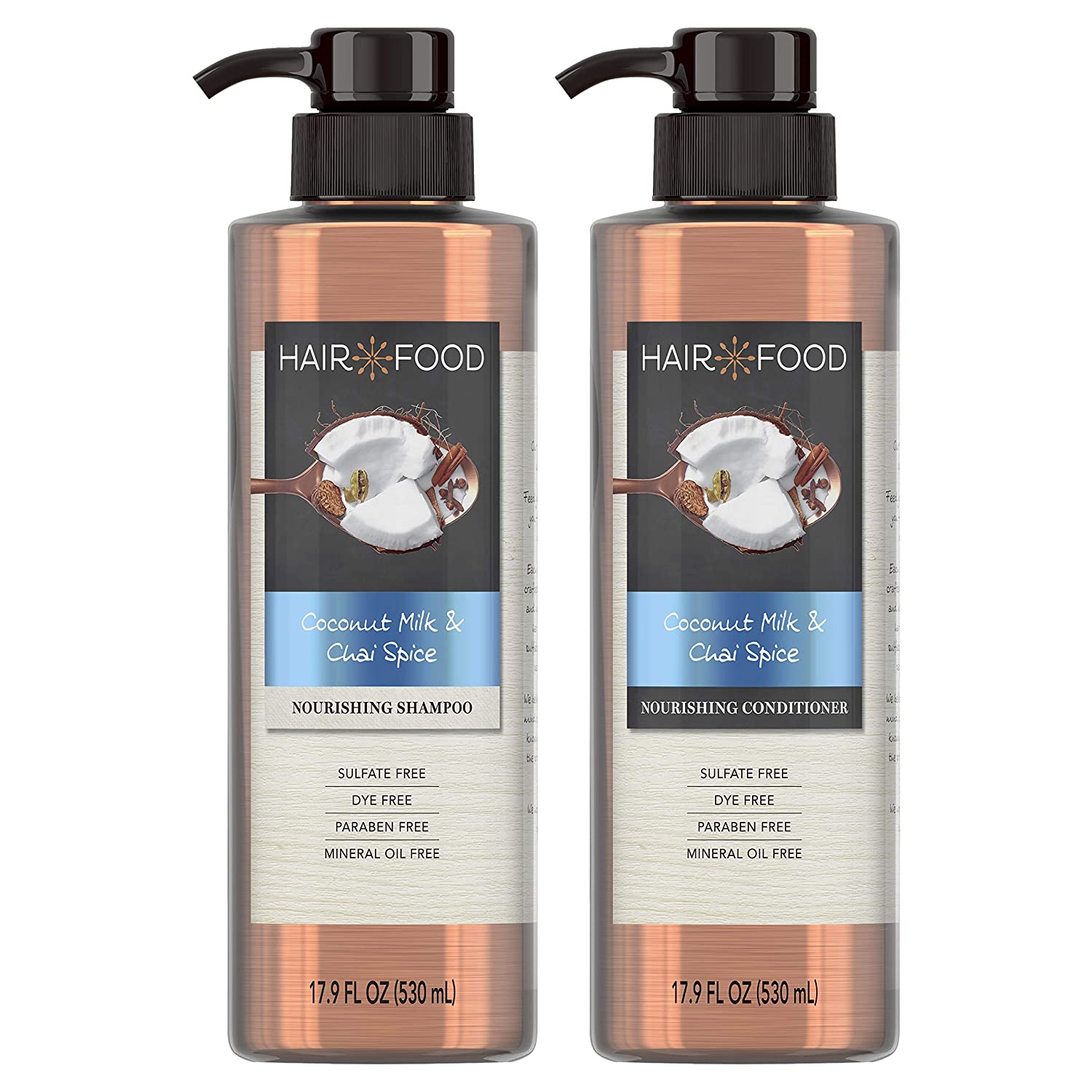 Pros
All natural ingredients
Lathers well
Cruelty-free and vegan
Bottles made from recycled plastic
Cons
I'm a hippy regarding my hair products, so I always look for shampoos with natural ingredients, and the packaging is either made from recycled plastic or no plastic. Hair Food shampoos have both of those, plus I love how it makes my hair feel and look. I don't typically use conditioners because my hair is oily, but this shampoo cleans my hair well with a strong lather, detangles, and gives my hair shine.
One thing I hate about Hair Food shampoos is their pump bottle, but this is mostly my personal preference. I travel a lot, and you must push the pump down and twist it to close it off so it doesn't pump in your bag. This wouldn't be a huge deal as long as you remembered to close it after your last shampoo before packing. Sadly I'm horrible at remembering and have to waste a whole pump of shampoo every time I pack it.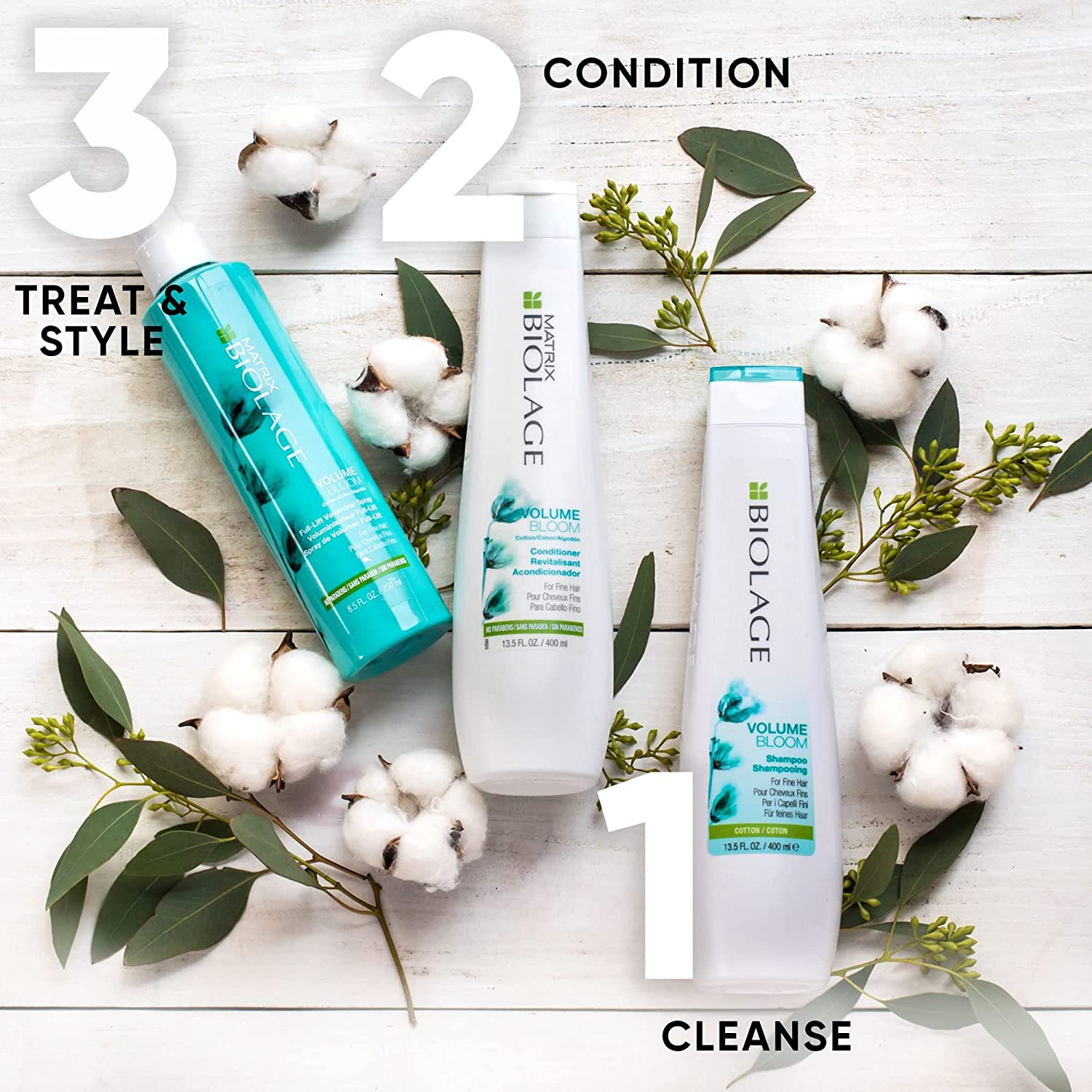 Pros
Uses cotton to build volume
Cleans well
The scent lasts a long time
Cons
The Joifull volume shampoo did a decent job of making my hair feel soft and shiny while not weighing it down, but I feel like it did not build more volume than what is natural for my hair. Biolage was the first professional brand I worked with outside of hair school, and I still use it from time to time. The Volume Bloom shampoo is one Biolage product that I always found unique because they use cotton instead of rice protein for volume, which I think builds more volume.
Biolage only focuses on the volume with this shampoo and not much on moisture. I recommend only using this shampoo if you have a naturally oily scalp because it can be very drying to those that tend to get flaky scalps. I also recommend switching between this and another hydrating shampoo because it does make almost everyone's scalp dry with repeated use.
Best Sulfate-Free Alternative: Kerastase Discipline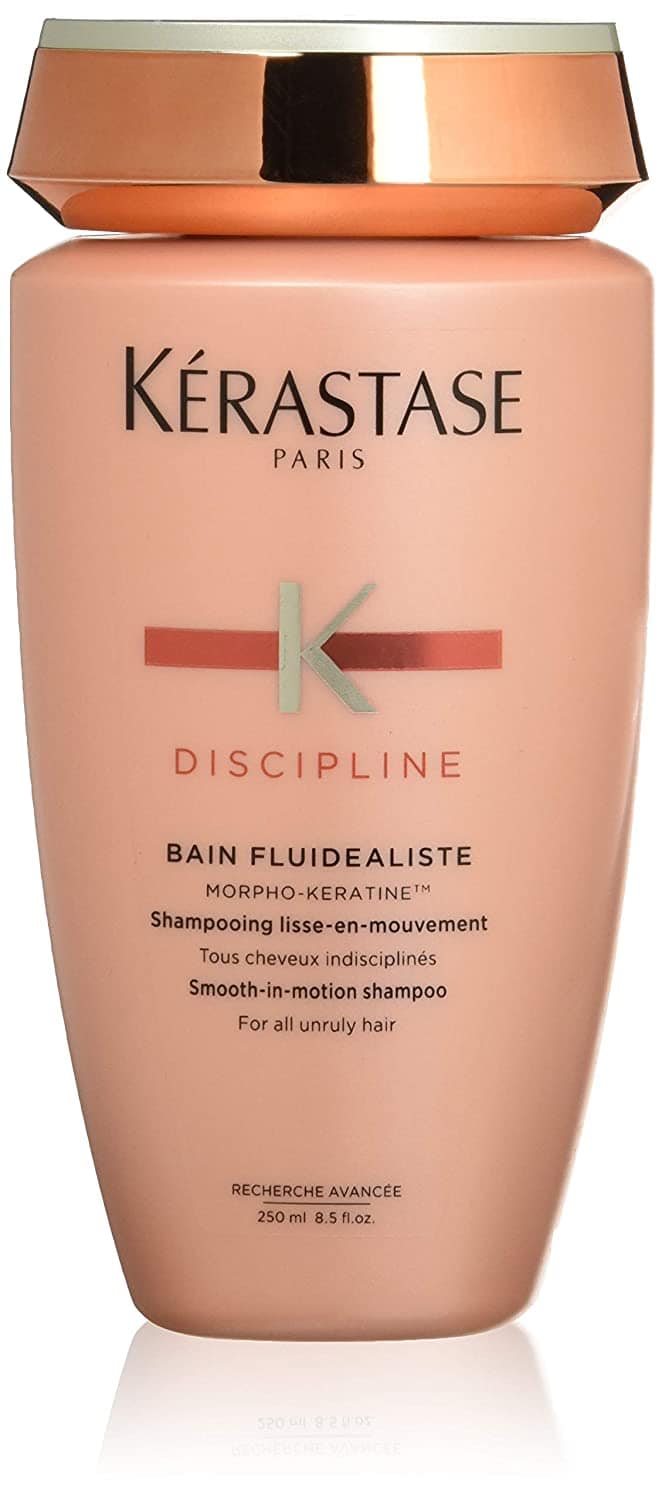 Pros
Uses keratin proteins
A little goes a long way
Excellent for color or chemically treated hair
Minimizes frizz
Cons
Can weigh down fine, straight hair
Kerastase is a popular shampoo brand that uses keratin proteins in all of its shampoos, as Joico does. The main difference is that they have a sulfate-free option for those with color-treated or chemically-treated hair. Kerastase discipline is meant to prolong keratin treatments but also works well with curly and dry hair because it minimizes frizz and lets your natural oils run throughout your hair.
Unfortunately, there aren't many sulfate-free shampoo options with keratin proteins, and this one is not good for fine, straight hair. It slightly weighs down the hair and does not do a great job cleansing your natural oils. If you decide to use this shampoo with fine, straight hair, I recommend alternating it with another cleansing shampoo to keep your hair's oil in check.
FAQ's
Question: Do Joico products have sulfates?
Answer: Most of Joico's shampoos have sulfates, which are known to fade color and strip your hair of their natural oils. Personally, I don't think sulfates are the worst thing in the world, especially compared to some of Joico's other ingredients in their shampoos. Some other ingredients include silicones, formaldehyde-releasing preservatives, and mysterious fragrances.
Question: How often should I use Joico shampoo?
Answer: My hair is on the oily side, and I shampoo my hair with Joico about three times a week. However, if your is on the drier side, I do not recommend shampooing your hair more than once a week. Depending on which Joico shampoo you use, you may want to shampoo your hair less or more often.
Question: What is the difference between Joico's purple and violet shampoo?
Answer: Joico's purple shampoo is in a purple bottle, whereas the violet shampoo is in a blue bottle. This correlates with the color of the tint that's in the shampoo. A more true purple shampoo is excellent for light blondes that don't need to get rid of a ton of brass. The bluer, violet shampoo is better for people with darker blondes or extremely brassy hair.
Should You Try Joico Shampoo?
I genuinely like using Joico shampoos, especially switching between the moisture recovery shampoo and Joifull volumizing shampoo. The mixture of these two keeps my fine hair from getting too weighed down but also keeps it moisturized. I've also noticed that my sister's hair is substantially shinier than before using the Defy Damage shampoo.
I don't usually need a volumizing shampoo because I have quite a bit of hair, even though it is fine. I like to use volumizing shampoos because they typically keep my hair from looking greasy soon. The Joifull shampoo did precisely that, but I didn't notice much lift at the roots above what my hair naturally does after shampooing. It did make my hair much shinier than other volumizing shampoos, but if you are looking for some lift in your hair, you may want to try a different volumizing shampoo.
Even though I think these shampoos work immensely well for their purpose and clean exceptionally, I don't love the ingredients they use in their shampoos. If you are someone like me that chooses good natural ingredients over effectiveness, you may want to try a different brand of shampoo, such as Hair Food.
Looking for more interesting readings? Check out: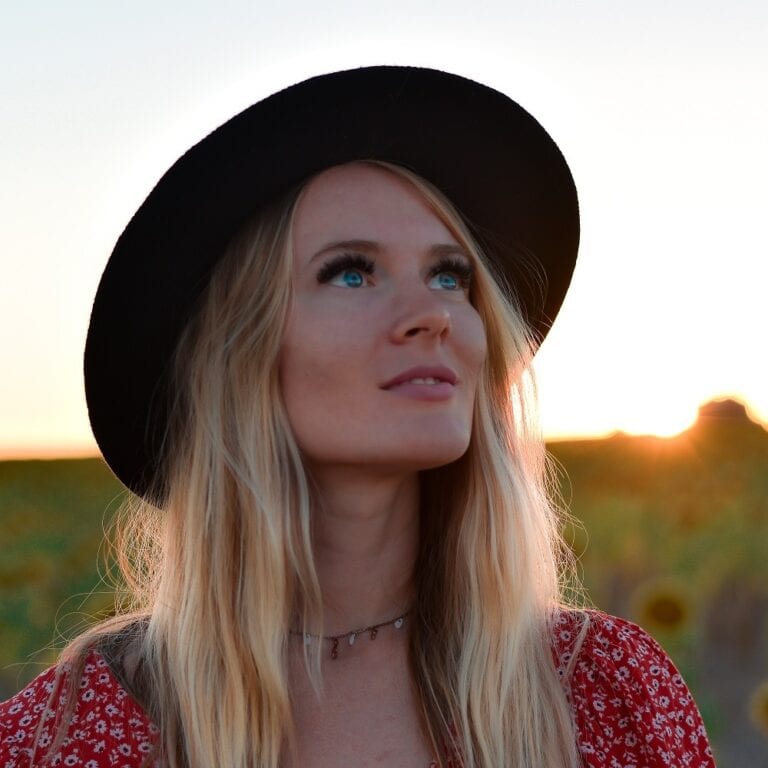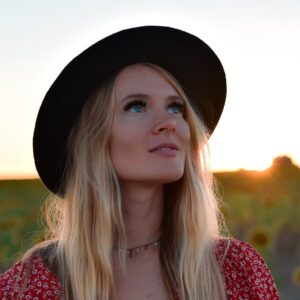 Latest posts by Haley Parker, Licensed Cosmetologist 10+ years
(see all)