It's becoming easier and more accessible to dye your hair at home. So much so to where only 22% of women get their hair dyed at a salon now. If you love dyeing your hair DIY, you may always be looking for crazy and unique hair looks to try. That's why I suggest dyeing your hair green!
I used to have green hair. I loved it. I first tried a true forest green look and then a cute teal look. I loved both! I just wish green hair lasts longer and fades to a prettier color.
I learned a lot in my green hair dye journey. If you're ready to try green hair, here's how to find the best green hair dye.
Bottom line up front: The Keracolor hair dye and conditioner in emerald is my favorite product here. This is not only a hair dye but a daily hair conditioner, so you can easily maintain the look of your green hair. It's a semi-permanent hair dye, so it doesn't contain ammonia or any other harsh chemicals.
How to Find the Best Green Hair Dye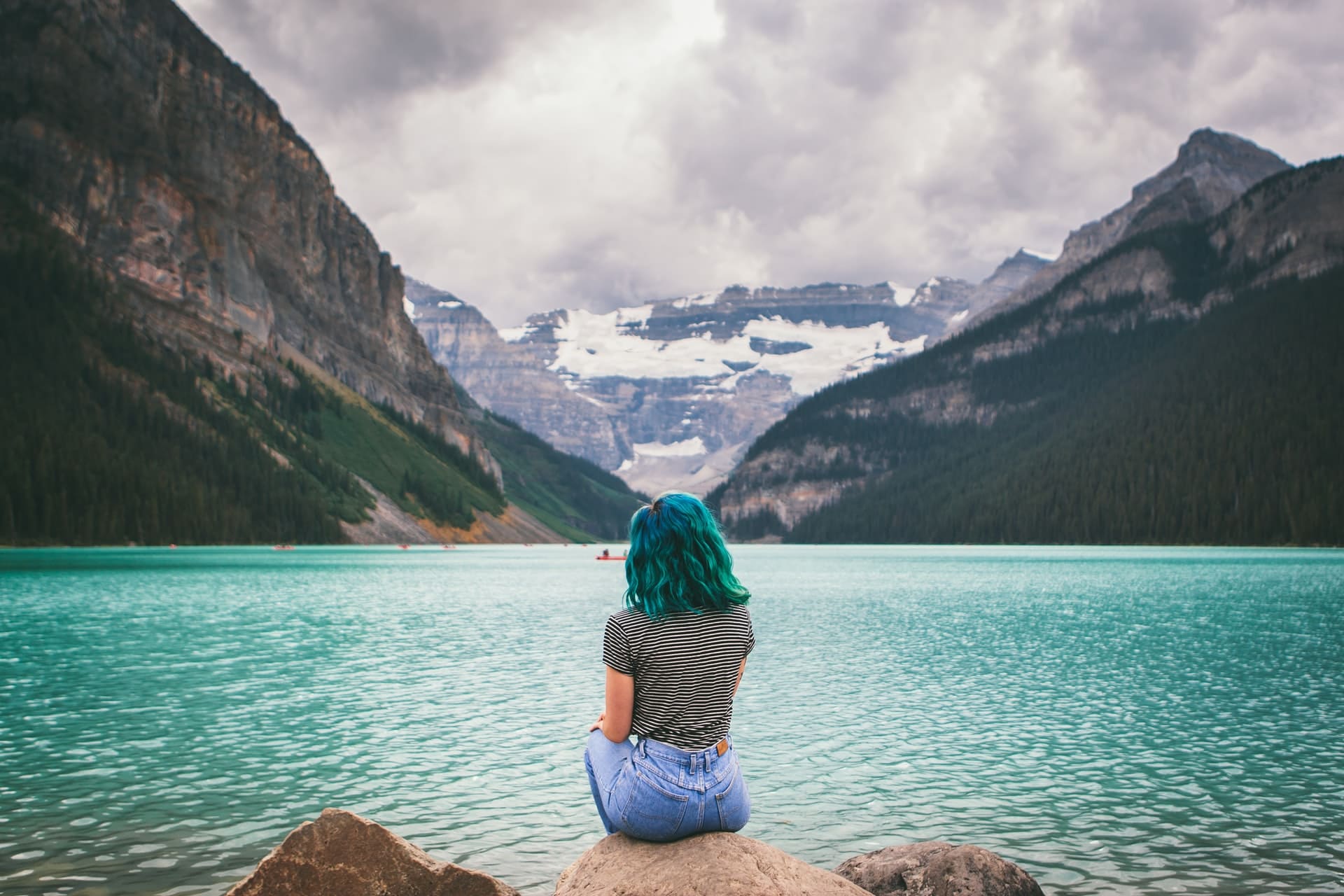 Later in the article, I will recommend some of my favorite green hair dyes. But with so many options out there, I want to help you find the best green hair dye for your next look.
Consider Your Skin Tone
We all have different skin tones and undertones. The shade of green you choose should match your skin tone and undertone. Let's take a look at each skin tone and undertone so you can find a corresponding shade of green:
Warm. Choose a brighter shade of green, such as lime green or neon green. The yellow undertones in lime green will especially look great on you. If you do go darker, choose a dark yellow-green such as forest green.
Cool. Choose a deeper shade of green such as forest green. If you want to go lighter, choose a blue-green such as turquoise.
Neutral. Technically all shades of green will look amazing on you. However, mint-green looks best on those with neutral undertones.
Pale skin tone: choose a darker shade of green, such as emerald green.
Medium skin tone: moss green looks best on you, especially if you have warm undertones. Moss green is a muted yellow-green that's really unique. If you have cool undertones, any deep shade of green will work. Forest green, a deep blue-green color, will look the best.
Dark skin tone: go as bright as possible! Parakeet green, which is a bright green color, looks best. If you do go for a darker color, choose emerald green, which is a medium-toned true green color.
Know Which Shade of Green You Want
From here, you know which shade of green to get before you start shopping. Using your skin tone and undertones is a good starting point. You should also read reviews to ensure the green color is true to the packaging.
Your Hair Dye Look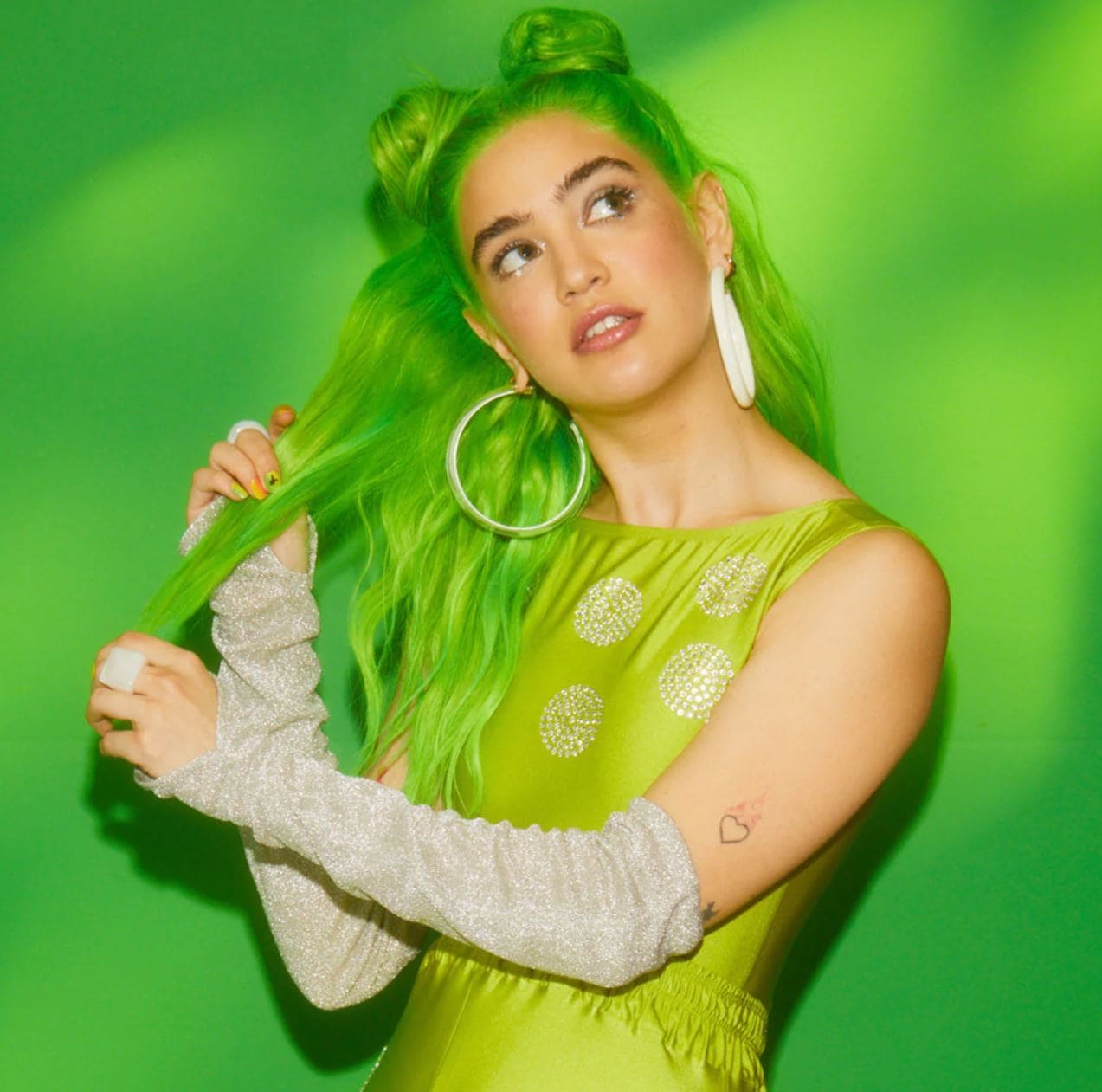 You may not want full green hair. You may want to do an ombre of green and another color or maybe even a green balayage. If this sounds like your desired look, you'll need more than one color — possibly more than one shade of green. Before buying multiple colored dyes, make sure the dyes can work together. I also suggest buying from the same brand when possible.
Dye Type and Preference
There are three types of hair dye:
Permanent: long-lasting color that changes the shade of the entire hair shaft
Demi-permanent: doesn't contain ammonia and lasts about 24 shampoos
Semi-permanent: also doesn't contain ammonia but only lasts four shampoos
Temporary: adds color to the hair surface, fades after a couple of washes
Since green isn't a natural color, you'll mainly find demi- and semi-permanent green dye on the market. If you're only dyeing your hair green for an event, such as St. Patrick's Day or Halloween, you may only want temporary dye.
Chemicals vs. Natural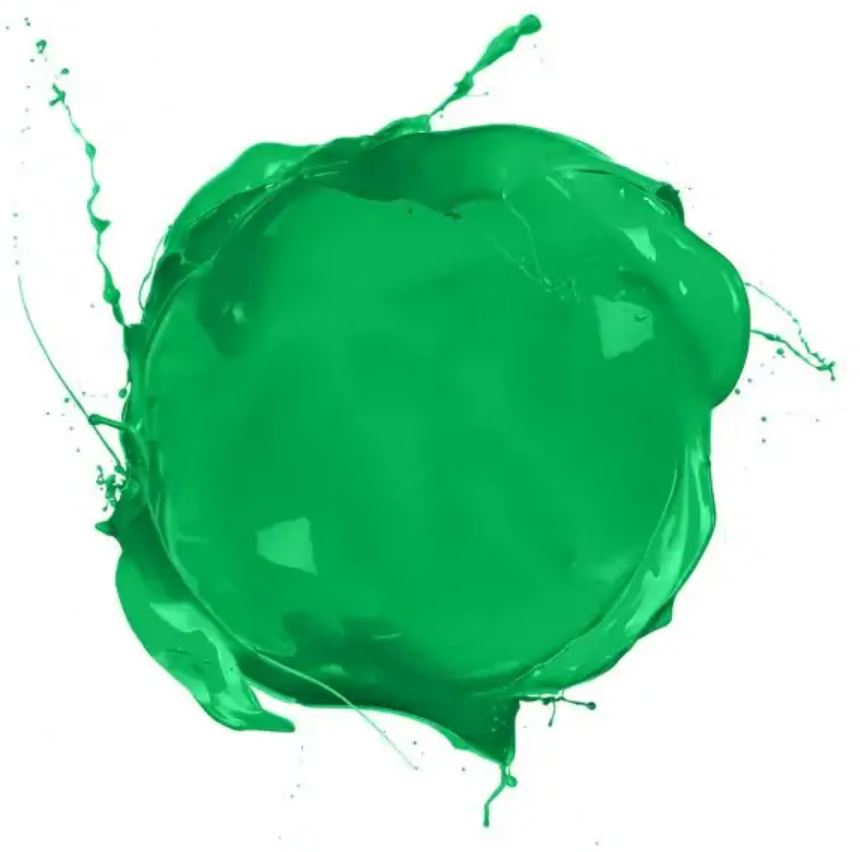 Most hair dyes contain chemicals, such as ammonia, alcohol, and peroxide. These chemicals are important since they oxidize the hair, altering its natural color. Unfortunately, these chemicals can be damaging. Even demi and semi-permanent hair dyes contain some chemicals.
If you want to avoid chemicals in hair dye, opt for temporary since they don't contain the strong chemicals found in other types of hair dye. You can also achieve green hair dye in different ways, such as with Kool-Aid, food coloring, and even washable markers.
My Favorite Green Hair Dye Choices
Are you ready to choose your green hair dye? Here are some of the best green hair dyes on the market!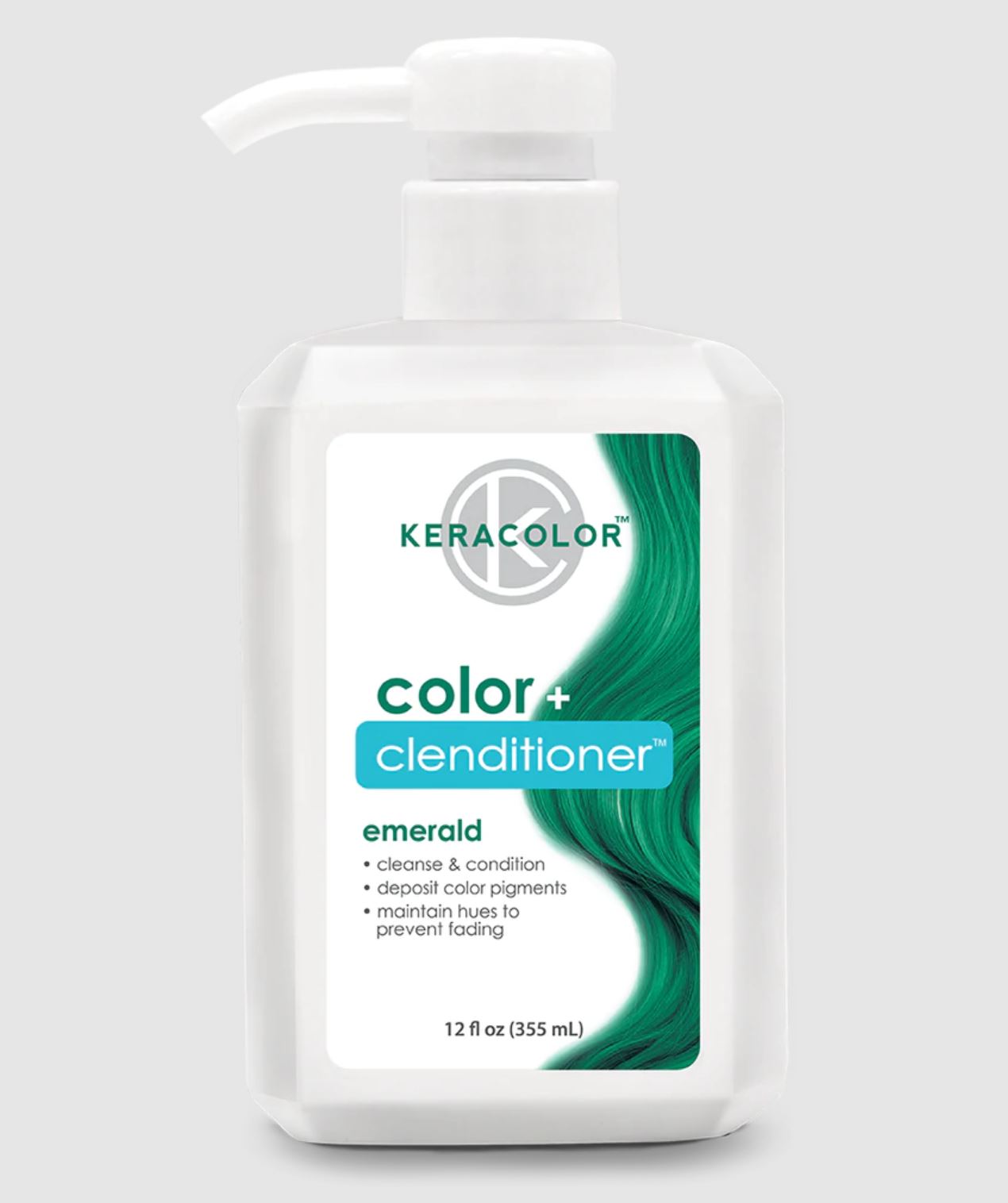 This is the hair dye I recommend the most.
First, it's a multipurpose hair dye packed with many benefits. You can color your hair with this semi-permanent dye, but it's also gentle enough for daily use. That means you can use this as a daily conditioner to keep your color fresh.
This product is formulated with conditioning ingredients such as coconut oil, shea butter, jojoba oil, keratin, and rosehip oil. Keep in mind that keratin isn't vegan. As a semi-permanent color, it's also formulated without ammonia as well as parabens, sulfates, and gluten.
I'm also choosing this dye for the color. Referring back to my choosing a green dye based on skin tone and undertone, you probably noticed that emerald looks good on so many people. This is a really nice shade of emerald. It's vibrant and has full coverage — some reviewers said it even covers their grays.
Pros
Not made with harsh ingredients
Can act as a daily conditioner
Cruelty-free (but not vegan)
Cons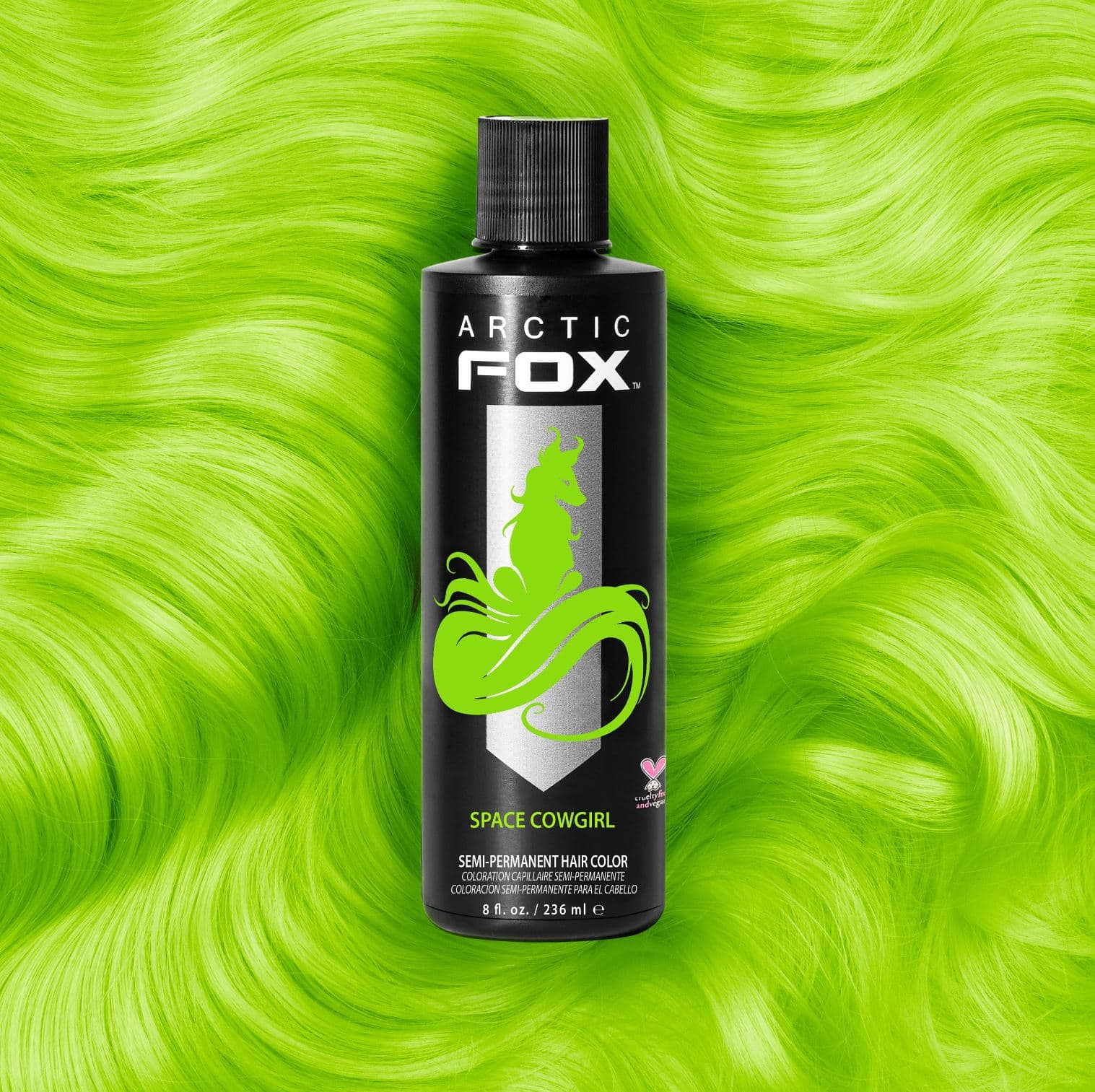 Arctic Fox is a brand I hear about everywhere. They're affordable and you don't need a salon license to buy their products. They also have a wide range of colors and they're pretty potent. As a semi-permanent color, it doesn't contain harsh chemicals such as ammonia, peroxide, and PPD. It's a hydrating formula and is also vegan!
Arctic Fox offers several color options, but I'm choosing the shade space cowgirl because it's such a trippy, alien shade of electric green. Arctic Fox recommends lightening your hair to a level 8, which is light blonde. At this level, it looks like lime green. But you get the truest color at level 10.
There are other reasons why I'm mentioning Arctic Fox high up. First, few customers complain that their dye transfers. Even Pravana green dye transferred to my skin, nearly all of my shirts and towels, and even the chair at work!
Arctic Fox colors are also long-lasting — I'm reading Arctic Fox colors last as long as eight weeks! But this one also fades to a pretty shade of green, not vomit green which was my experience. Keep in mind that Arctic Fox dyes have a fragrance. I suggest doing a patch test first before applying the dye.
Pros
Doesn't contain dangerous chemicals
Hydrating formula
Cruelty-free and vegan
Color doesn't bleed
Cons
Complaints that the dye is messy
Need to lighten your hair to a level 8 to see results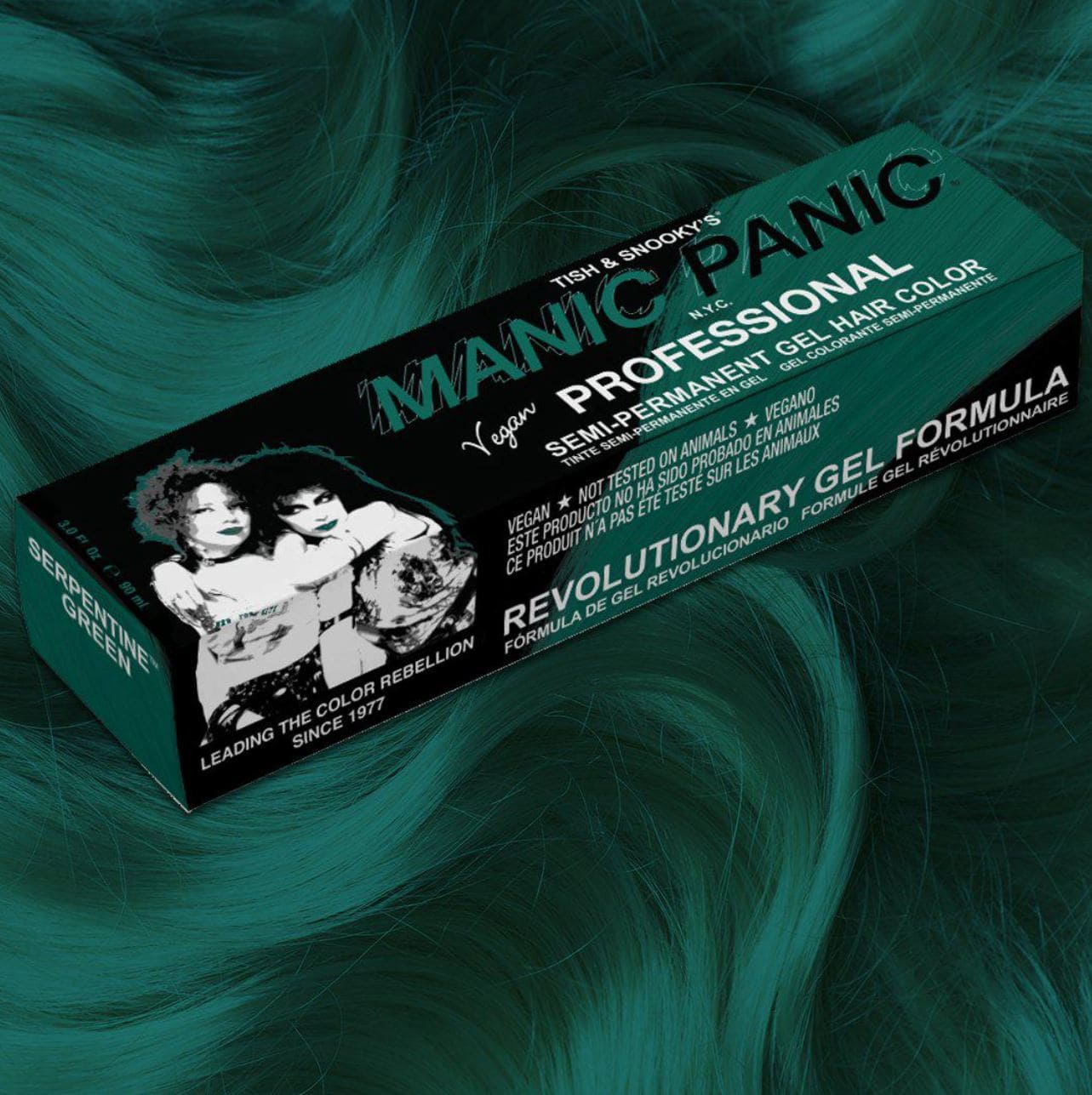 Serpentine is one of Manic Panic's most famous colors. It's a dark teal and also fades to a beautiful color. Plus, you don't need to lighten your hair that much. Customers are saying they only lightened their hair to a level 6 (dirty blonde) to get this intense color.
Manic Panic dyes are affordable but last for several washes, I'm even reading as long as six weeks or 40 shampoos. Unlike other Manic Panic dyes, this gel doesn't require a developer. This dye contains castor oil to moisturize hair and prevent breakage. As a semi-permanent dye, it doesn't contain ammonia or PPD.
Pros
Vegan and cruelty-free
Gentle and moisturizing hair dye
Doesn't contain PPD or ammonia
Long-lasting
Cons
Can be hard to work with
Doesn't work on dark hair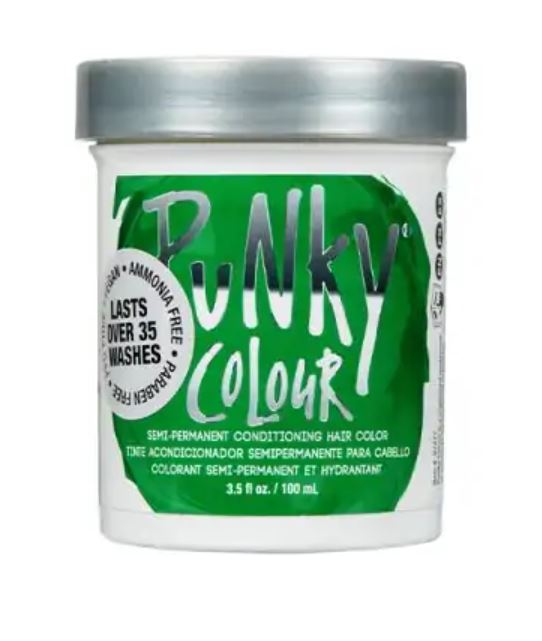 Are you looking for a cool-toned green but want something truer than teal? I love this unique apple green shade by Punky Colour! It's a bright cool-toned green that looks like an apple. While the packaging makes the color look brighter, it's still a vibrant color that looks like green apple candy.
The dye includes a conditioner to leave hair feeling soft and looking shiny. These dyes don't contain paraben, PPD, GMOs, and ammonia. This dye does have keratin, but it's vegan keratin. It's pretty long-lasting — Punky Colour said this dye lasts for 25 washes.
The main problem with this dye is it can be difficult to work with, so I wouldn't recommend this one unless you're experienced dyeing your own hair.
Pros
Long-lasting and doesn't transfer
Doesn't contain dangerous chemicals
Vegan formula
Cons
Color isn't easy to work with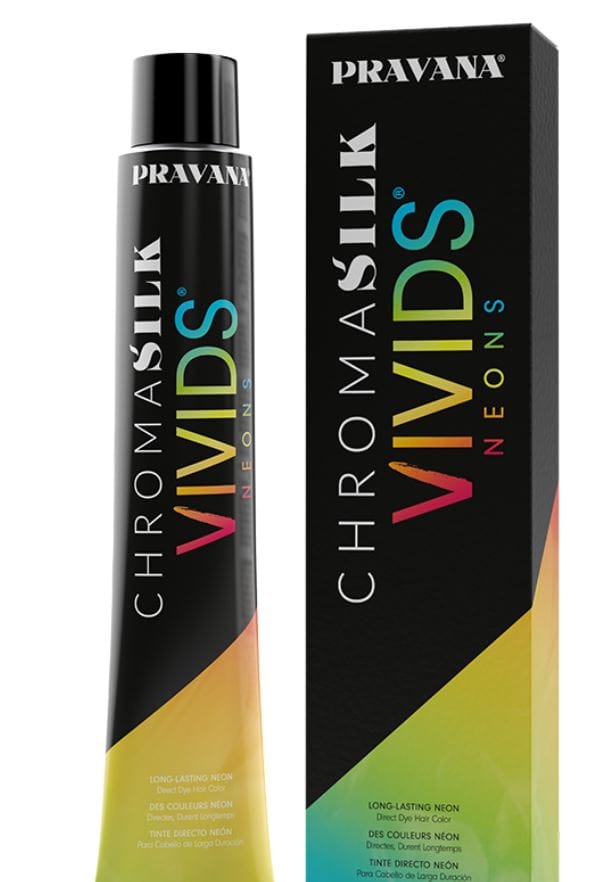 If you ever got your hair colored by a stylist, they likely used Pravana if you did a look with crazy colors. I've used so many Pravana dyes on my hair in the past. While they have multiple shades of green, I thought their VIVID Neons collection in green looked best on me. This is the first professional-grade dye that can react to a blacklight, which is super cool!
But there are some downsides. Since this is a professional brand, you can only purchase it with a hairstylist license. It's also not the most conditioning formula on this list. You also have to bleach your hair really light, to a 9 or 10. I remember my stylist had to bleach my hair, apply a little product, and then I had to go in for another bleaching and dye application about a week later. It also has a weird smell, like men's cologne.
Pros
Long-lasting color
Neon green that reacts to a blacklight, is a really unique concept
Fades to a nice color
Cons
Need to bleach your hair really light
Requires a hairstylist license to purchase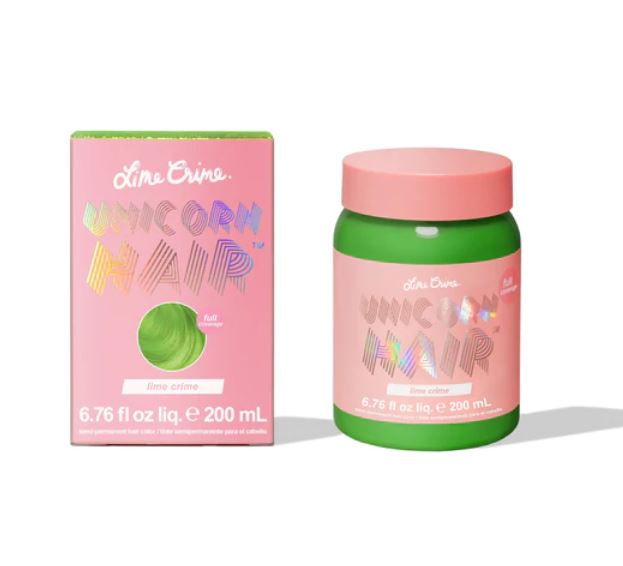 The best way I can describe the color swamp green is the color of money. It's a warm shade of dark green that's very rich and vibrant. Lime Crime is known for making saturated makeup and the same can be said about their hair dye.
While you should bleach your hair to a 9 or 10 for the truest color, the color is dark enough to still stand out if your hair is a level 7. It contains vegan conditioning ingredients so your hair feels moisturized and looks shiny.
It has a nice scent — sugar! But I would still be wary if you have a sensitive scalp. Always do a patch test first.
Pros
Vegan ingredients
Doesn't stain
Doesn't contain harsh ingredients such as ammonia or peroxide
Cons
Jar packaging doesn't make this the most convenient product to use
Fades easier than the other products on this list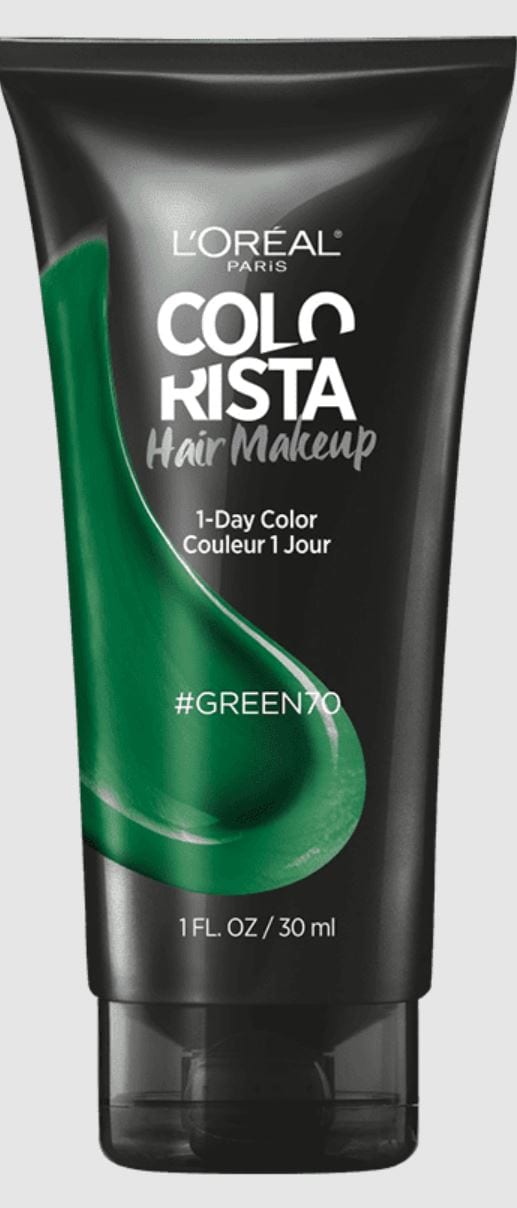 Nearly all of the colors on the list have been semi-permanent, but I wanted to include a temporary hair dye for those special events or if your child wants to dye their hair green. L'Oreal is a reliable brand name and the color is a true green shade. It's only temporary but can last longer than a day if you don't wash your hair. Plus, it even shows up on brown hair! It also has a gentle formula.
Pros
Gentle formula
Can be used on brown hair
Cons
Customers complained about staining
Doesn't contain moisturizing ingredients
Color may not be true to the packaging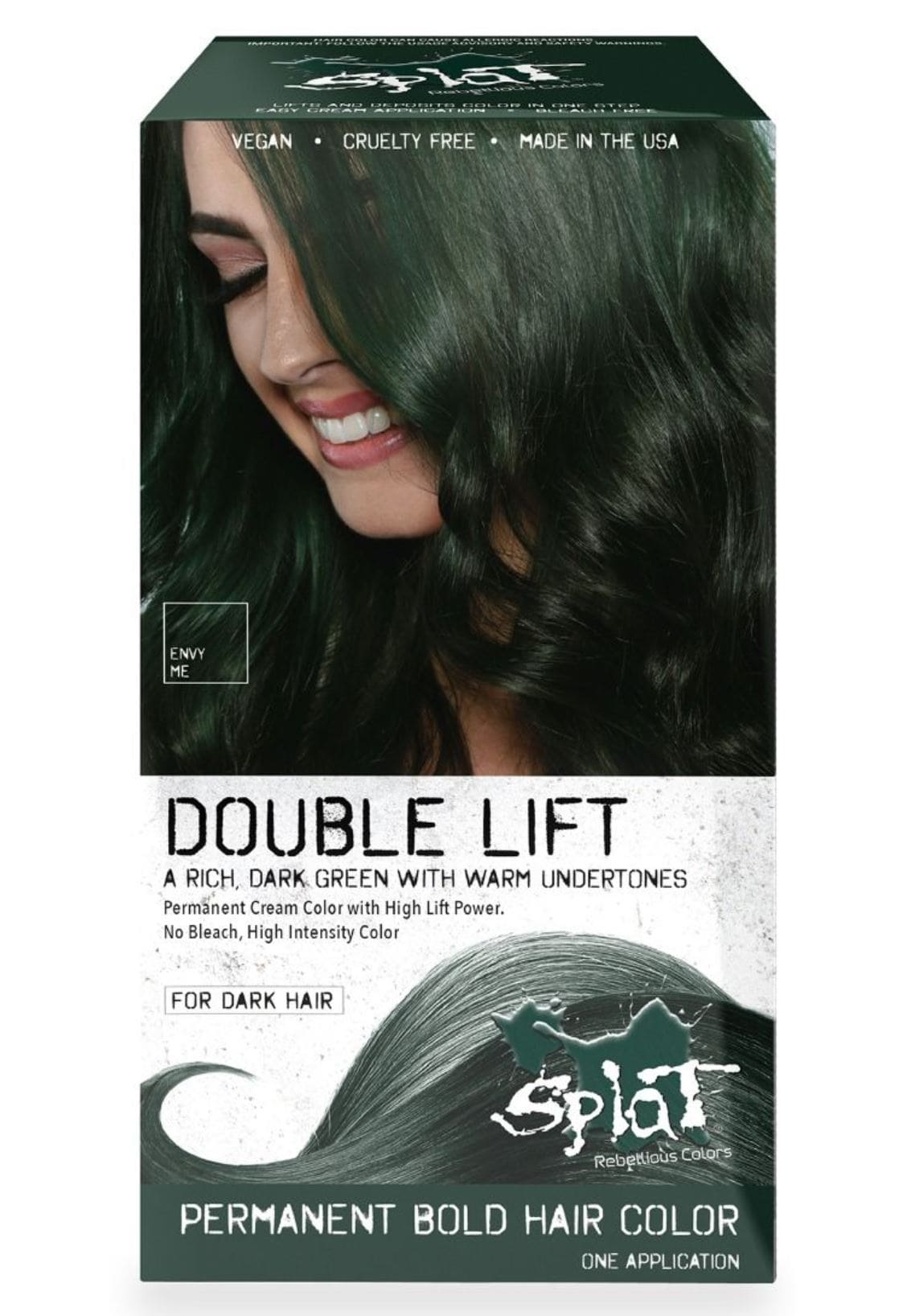 I honestly never thought I would find green in a permanent dye option, but take it upon Splat to shock me. As the name suggests, this is a permanent hair color that completely transforms the shade of your hair. The secret? Splat can achieve unnatural colors in a permanent form by doing darker colors.
Envy Me is a fun green color, yet it's subtle. Reviewers described this color as black with green highlights. A friend of mine used to have a color like this and it looked beautiful.
The box includes the color cream, color concentrate, developer, reconstruction conditioner, gloves, and a processing cap. Since this is a dark color, you can use it on dark brown hair for vibrancy. Splat just recommends using this on virgin hair (hair that has never been color-treated before, or at least those who naturally have dark hair). It contains ingredients such as soy protein and aloe vera so your hair feels silky smooth.
But as permanent color, it doesn't last as long as you would expect. Some reviewers noticed fading even after one wash. The green really only lasts for a few weeks before it's gone. It seems like this is more of a semi-permanent color than anything.
This isn't the only complaint. Reviewers complained this dye is difficult to work with, so I wouldn't suggest using this dye unless you're experienced.
Pros
Vegan and cruelty-free
Gluten-free
Includes everything in the box
Easy dyeing process
Beautiful dark emerald color
Cons
Many stores no longer carry this product, have to order it online
Need at least two kits if you have long and/or thick hair
Has a scent, do a patch test if you have a sensitive scalp
It may not be a true permanent dye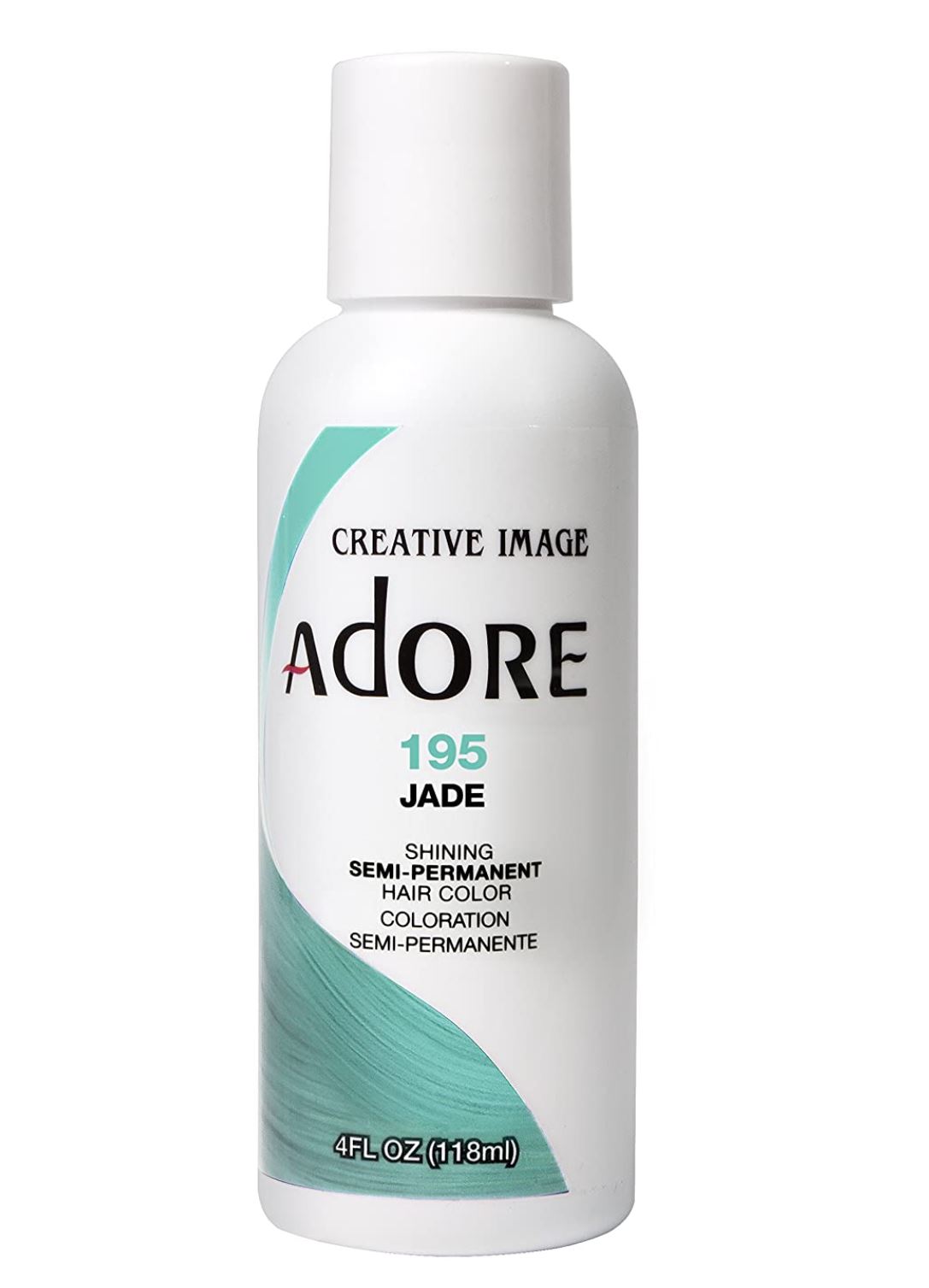 I can't get enough of this color! It's such a pretty pastel green and you don't need to mix different colors to achieve this unique look. While pastels are some of the most difficult colors to maintain, I suggest choosing this color if you want something unique. This dye doesn't contain peroxide, ammonia, or alcohol. Instead, it contains conditioning ingredients to leave your hair soft and shiny.
Pros
Not made with dangerous chemicals
Sustainable packaging
Doesn't stain
Cons
Pastel colors, including this one, fade quickly
FAQs
Question: I want green hair but have another unnatural color. What do I do?
Answer: I suggest asking a hairstylist for advice. Green is a vivid color and you shouldn't combine it with other colors. But for now, you have a couple of options. If your hair is dark, bleach it to the best level. That is usually between 7 and 10. You can also use a color removal product, but I would proceed with caution with this product unless you're experienced. Another option is to mix green with your existing color by doing an ombre or balayage.
Question: I dyed my hair green and don't like it! What do I do?
Answer: Again, I suggest asking a hairstylist for advice. Still, you can refer to the advice above. Either bleach the color out or use a color remover. Dye your hair another color from there. I'm also seeing you can remove hair dye by using a strong shampoo or a scrub, but the bleach or color remover options are more effective. I'm also reading you can neutralize green with ketchup, but ewwww who would want to do that?
Question: Do I need to tone my hair before dyeing it green?
Answer: No, but you'll likely need to bleach it first.
Bottom Line
I'm always amazed at how much the funky hair color trend is growing! That's why the Keracolor green hair dye and conditioner is my favorite product. Not only does the emerald green look amazing on so many people (regardless of skin tone and undertone) but you can use this product daily, maintaining the color of your hair. I still suggest you look through all of these recommendations, especially if you want a specific shade of green!
Looking for more interesting readings? Check out: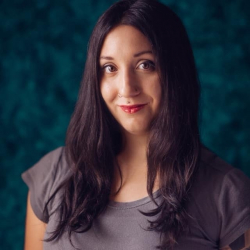 Latest posts by Stephanie Jensen, Hair Trend Spotter & Home Tester
(see all)