I like Kerastase products, and I've used them for quite some time. I started using them when my mother started using the products. Moreover, I've seen that many beauty salons I've been to use Kerastase hair care products on their clients. My number one hair-related frustration is lack of volume. So, the fact that I chose Kerastase Volumifique shampoo for today's review is no surprise.
I consider this brand medium-high end, although many others perceive it as a premium haircare brand. Either way, you'll find below my honest opinion about Kerastase shampoos and the results I achieved with the Volumifique product.
Bottom Line Up Front!
I liked the Kerastase Volumifique shampoo. It made my hair silky smooth, especially after brushing. Moreover, I achieved extra volume, but not as much as expected. So, in this department, it disappointed me a bit.
The shampoo tangled my hair. Finally, both Kerastase volumizing products I've used (shampoo and mask) made my locks feel a bit dry. So, overall, it's a good product that provides a decent volume boost, but nothing special.
About Kerastase

Kerastase is a reputable and popular hair care brand many people love and use, while numerous hair salons rely on it when grooming their clients' locks. In addition, it has a long tradition of developing and selling effective shampoos, hair masks, and other products.
According to the company's representatives, they focus on taking good care of their public's hair while delivering sustainable items. The brand was launched in 1964 in Paris, France. It's also known for the in-salon hair treatments experts perform with Kerastase products. Many Kerastase shampoos, conditioners, and masks are personalized, and they tackle two areas: your scalp's health and your hair's strength.
Features at a Glance
Compact bottle and pleasant packaging design;
Lovely colors and branded fonts;
Nice fragrance but not long-lasting;
A lot of foam with a small amount of shampoo;
Decent lathering power;
Smoothing effects;
Just OK volumizing results.
Ingredients
Like all the Kerastase shampoos, Volumifique also contains active ingredients meant to provide instant visible results. Here are the ingredients that caught my attention:
Lactic acid – has exfoliant properties and hydrates your hair while also refreshing your scalp;
Salicylic acid – fights against scalp acne, and it's very soothing;
Sodium Lauryl Sulfate – this one negatively caught my attention since it can irritate your scalp if you have sensitive skin.
So, this product isn't perfect, but what product is?! Some of these compounds are useful and safe, while others are less beneficial.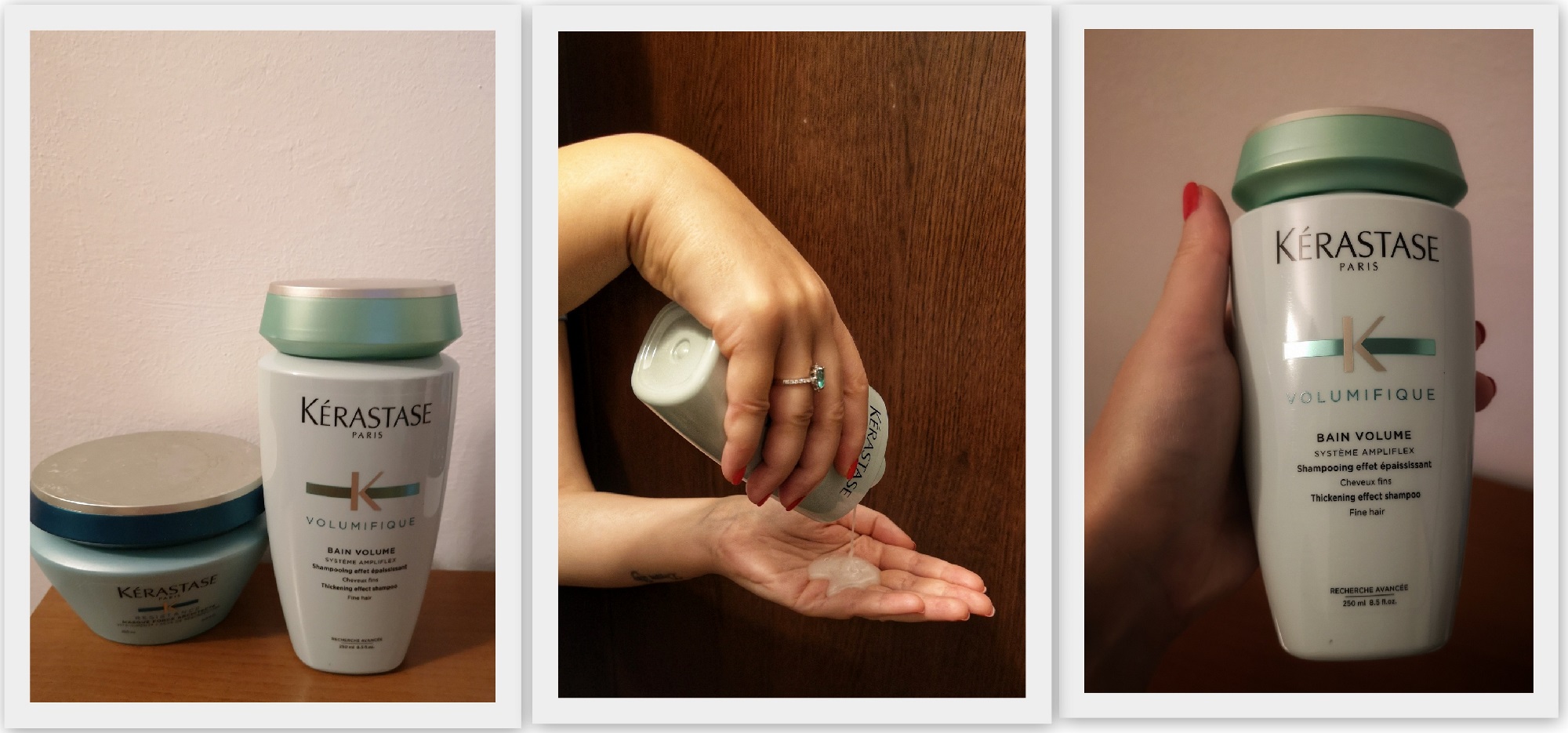 Size & Packaging
The packaging is pretty, and I'm satisfied with the bottle's size. Its design seems quite interesting, and I like how simple yet elegant the fonts and colors are. I find these shades very calming and not too bright. Moreover, it was very easy for me to hold and handle the relatively compact bottle.
I liked less that I had to remove the lid to pour out the shampoo. I find that less convenient, but it's not a deal-breaker. In addition, I've noticed how sturdy the bottle feels, which is a great advantage.
Price & Where to Buy
It was pretty expensive, and the bottle wasn't large, but I didn't need a lot of product to cover and clean my hair. That's because a small amount of this shampoo makes a lot of foam, more than enough for one wash. You can find Kerastase Volumifique on the company's website, on Amazon, Walmart, other online shopping platforms, and maybe even at your local drugstore or beauty shop.
On the brand's platform, I saw they introduced an upgraded alternative called Densifique, but I'm not sure if that's a replacement for the volumizing shampoo I used.
Is this shampoo expensive? I'm not sure. For me, it's medium-priced, but it depends on how you perceive its value and whether or not you're pleased with its results. Right now, on Amazon, there's a significant discount, but prices change all the time.
My Personal Experience with Kerastase
Here's what happened when I tried Kerastase Volumifique for the first time.
Before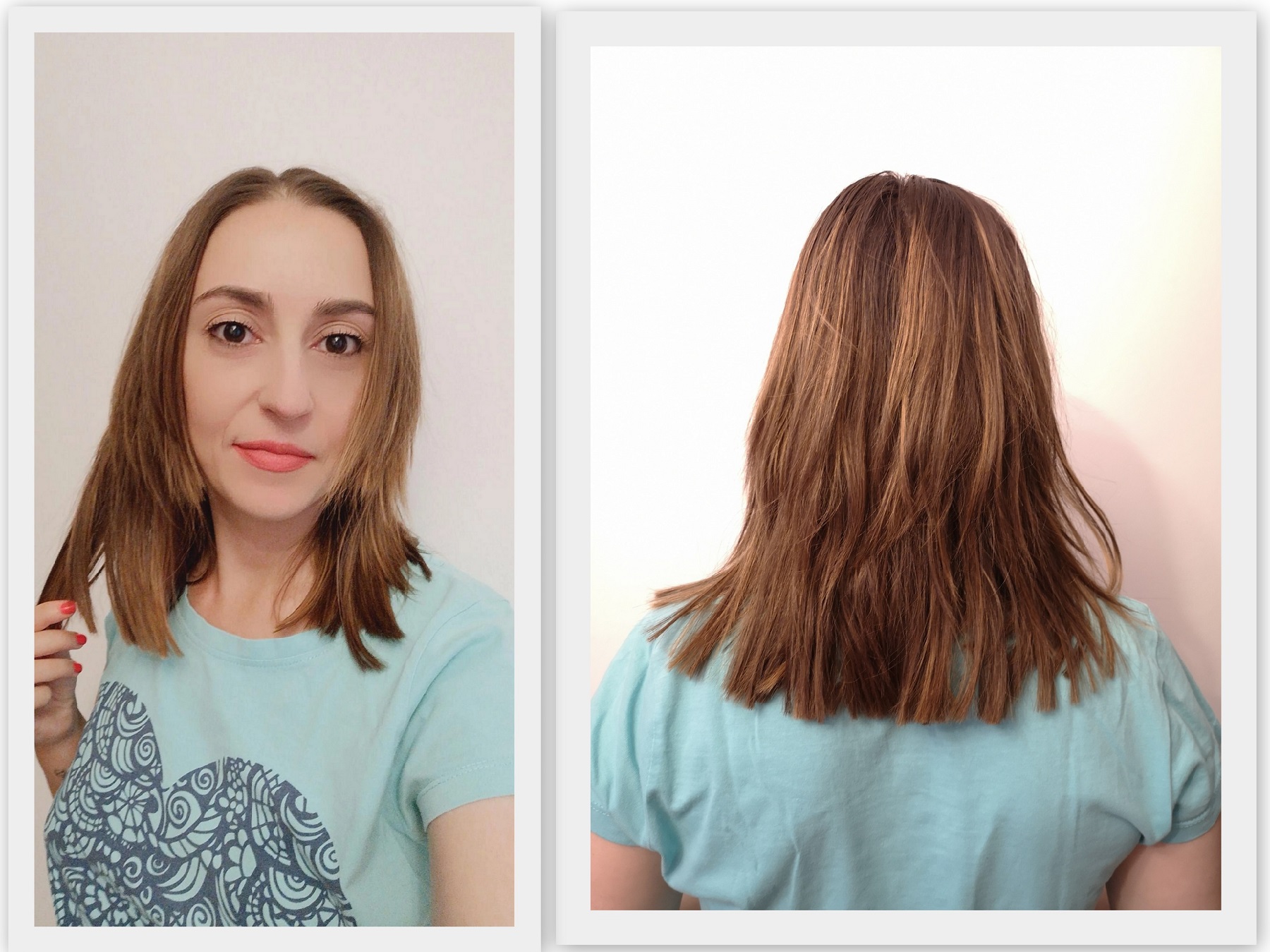 My hair was dull, volumeless, and a bit oily before using the Kerastase shampoo. I opened the bottle and saw the shampoo had a pleasant and discreet fragrance but nothing special. Another thing I liked was the product's nice consistency which is creamy yet fluid. I had to open up the lid all the way through to use the product, but that didn't bother me too much.
During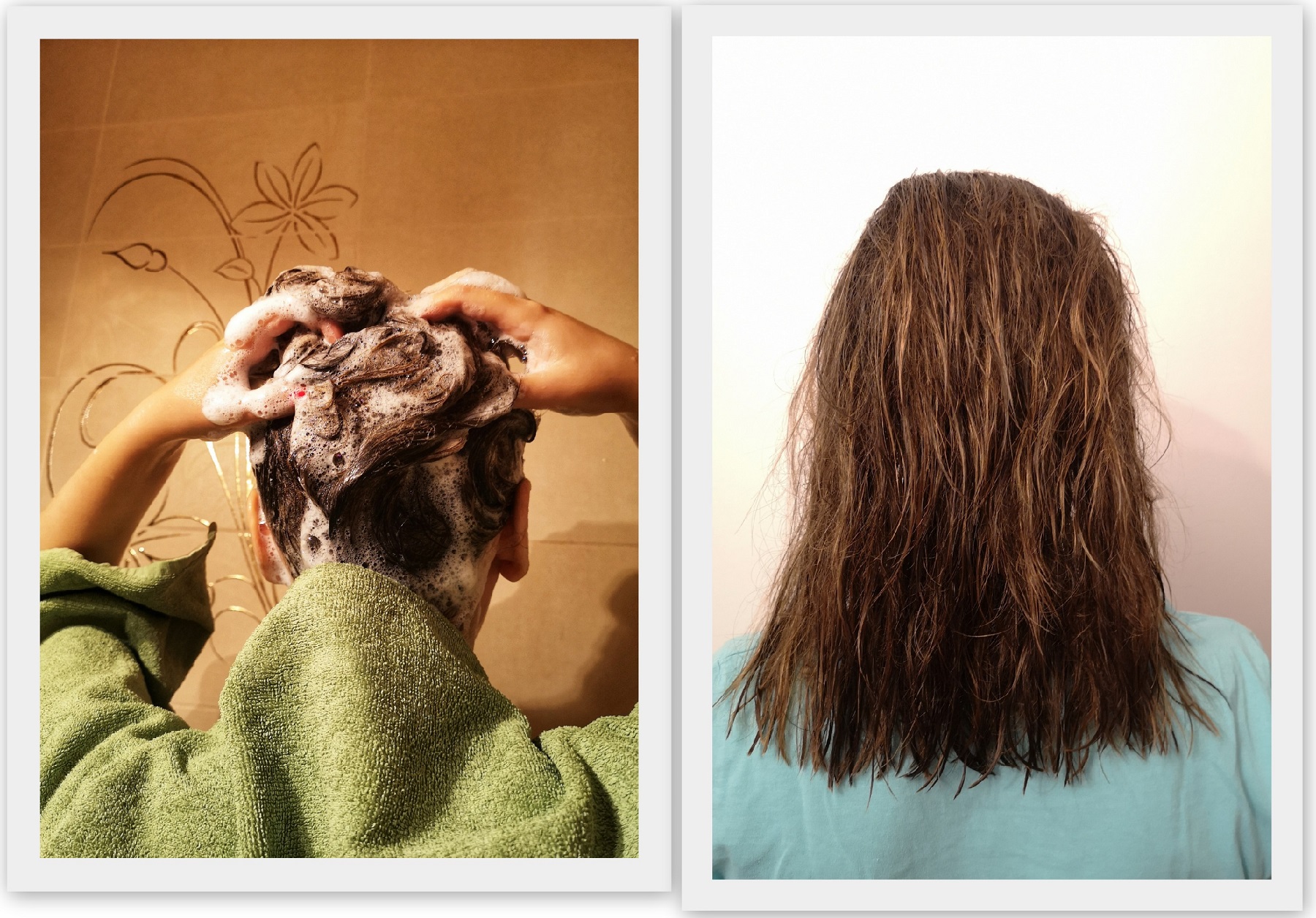 I loved the way this shampoo behaved during the wash. It foams quickly, and a small amount of Kerastase Volumifique goes a long way. It Lathers well, and my hair felt clean after shampooing it while I was rinsing. What I didn't like was that this shampoo tangled my hair quite a bit. So, I applied a bit of the Kerastase Volumifique hair mask I already had to detangle my locks.
I like a shampoo that lathers and foams well, but this one got into my eyes a tad, and that wasn't a pleasant experience since my eyes were burning. So, I had to stop and rinse before continuing to wash my hair. Hence, if you use this shampoo, avoid getting it in your eyes because it stings.
After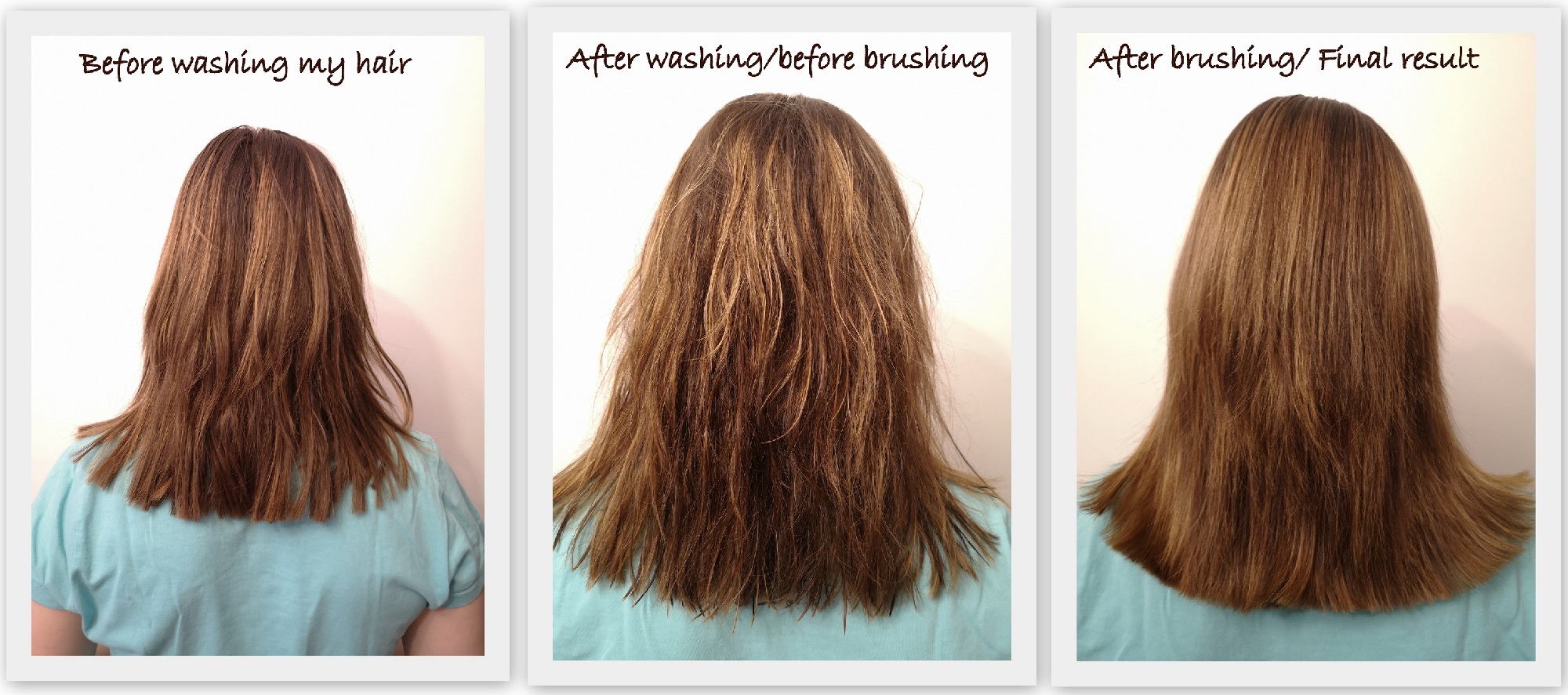 Unfortunately, despite its pleasant-enough smell, the scent doesn't last long. As you can see, after washing my hair with this Kerastase shampoo, it looked tangled and a bit dry. But those issues went away as soon as I finished brushing my locks. After that, my hair felt softer and smoother, as you can easily see in the first photo from the right.
Now that I look at it, it seems brighter, like it gained some extra shine. After using the shampoo, my scalp felt cleansed and refreshed that evening. However, the next day, I found a few residues here and there.
What I Liked
Smells lovely yet discreet and not overpowering;
Foams and lathers well; I was able to achieve plenty of foam right from the start;
My hair was smoother and softer after using the shampoo;
It's medium-priced and offers good value for the money;
It provides a mild cleanse that's easy on my scalp.
What I Didn't Like
Tangled my hair;
My hair felt a bit dry after using this shampoo and before applying the hair mask;
The smell, although lovely, doesn't last long;
I didn't feel the promised thickening effect at all;
I must open the lid and remove it altogether to pour the shampoo – it's not one of those caps that you pop open, and they stay connected to the bottle;
My scalp had quite a few residues the next day.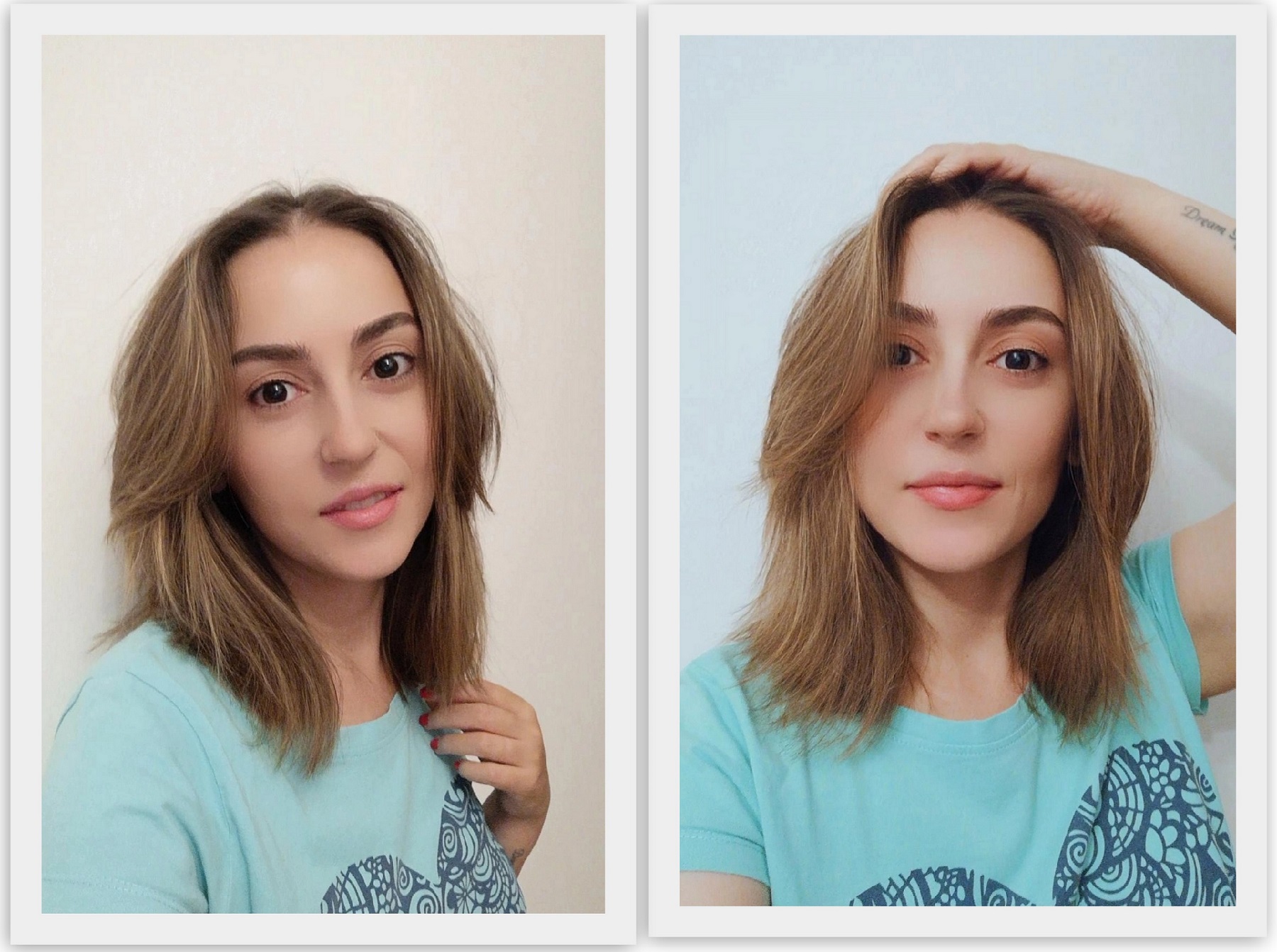 Other Kerastase Shampoos Worth Mentioning
Here are some other popular Kerastase shampoos that are also very effective. Many hairdressers use these shampoos on their clients.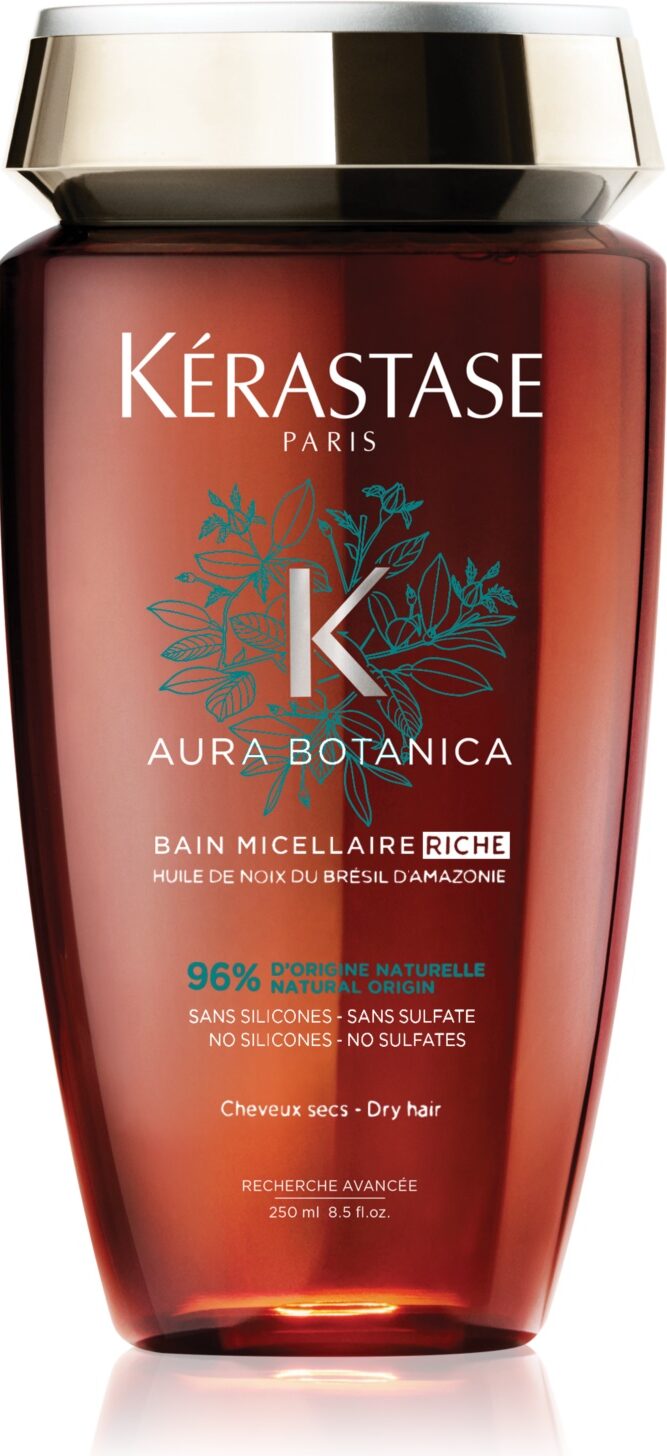 The Kerastase Bain Micellaire shampoo tames frizzy hair and provides a healthy glow. I like how gentle this formula is and how it cleanses my scalp. I love foamy shampoos, and this one creates plenty of foam and lathers luxuriously. The fragrance is aromatic without being too strong, whereas the lather doesn't overwhelm my hair, being airy.
Pros
Long-lasting effects;
Pleasant scent;
Foamy and gentle;
Safe formula made with numerous natural ingredients;
Contains two of my favorite ingredients: coconut and argan oils.
Cons
It contains sodium chloride, which can make your locks lose some of their natural keratin;
It might feel too heavy on fine hair.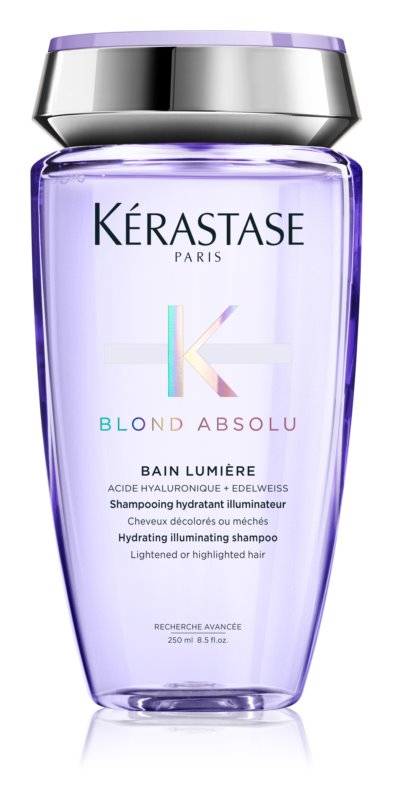 Bain Lumiere is a shampoo meant for those with blond-colored hair. It's hydrating and illuminates your blonde tresses. Nourishes your bleached or grey hair and gently cleanses its fiber. It has soothing effects, and it's lightweight. In addition, your locks will become shinier and cleaner since this shampoo protects them from pollutants and impurities.
I love this formula: ultra-violet neutralizers, hyaluronic acid, and edelweiss flower. These compounds have antioxidant properties, nourish cuticles, remove brassy undertones, and repair hair fibers.
Pros
Infused with hyaluronic acid;
Lightweight;
Protects your hair from pollution, dirt, and dust;
Long-lasting shine.
Cons
May dry your scalp and hair.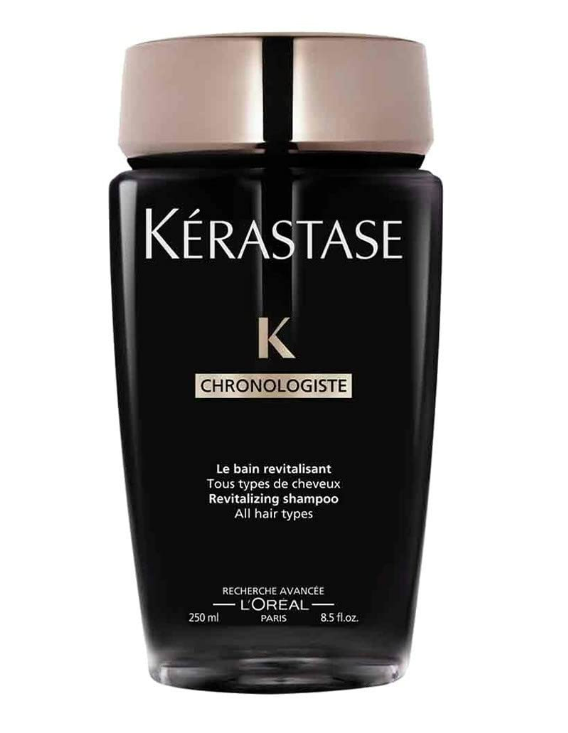 This is a revitalizing and detoxifying shampoo that revives your dull locks. Your hair and scalp will feel stronger, healthier, and more lightweight after using the Bain Revitalisant shampoo. Moreover, it adds shine while also hydrating and plumping your tresses. I like its vitamin E and hyaluronic acid content.
Pros
Revitalizes and purifies your hair;
Detoxifying properties;
Moisturizing effects;
Removes scalp impurities.
Cons
I'm not too fond of its consistency;
My hair felt a bit dry at first. So, I had to apply hair oil to hydrate it.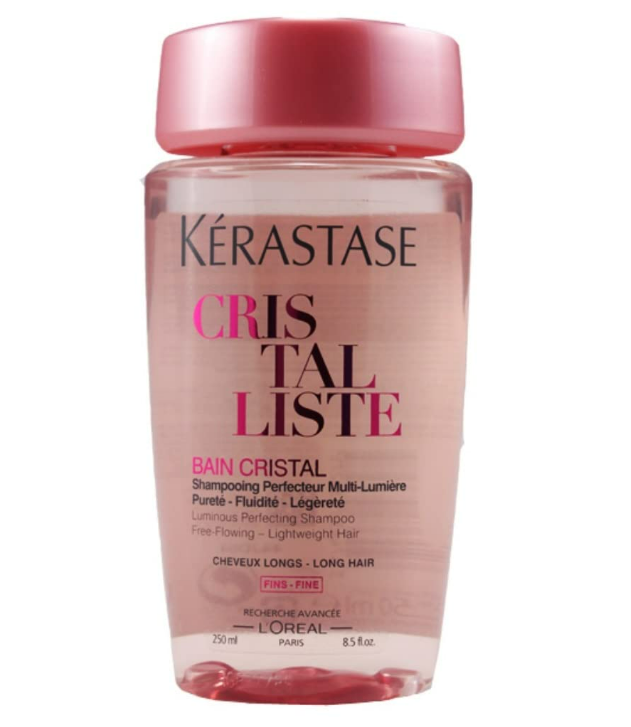 This Kerastase Cristalliste shampoo boosts shine and is an excellent option for my fine hair. However, I don't think I can use it since it's only suitable for non-colored hair. Mine has colored highlights. It's lightweight and doesn't feel heavy on your tresses. Also, your hair looks much more luminous after using this shampoo.
Pros
Purifies your scalp and cleanses your locks;
Provides supple finish and smooth hair;
Formulated with anti-impurity compounds;
It contains Aloe Vera for moisturizing purposes;
Silicone-free and paraben-free.
Cons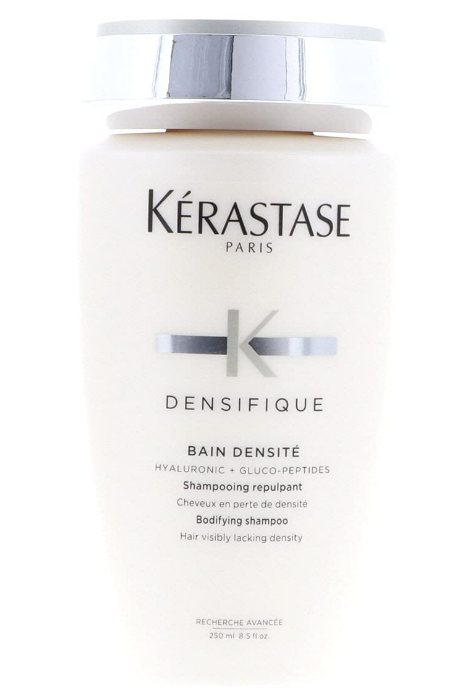 This Kerastase Densifique shampoo is meant for daily use and boosts your hair fiber's density, making it stronger and thicker. As a result, your follicles will improve in texture and strength. In addition, this shampoo makes your hair bouncier, fuller, and more resilient. Besides hyaluronic acid, it contains ceramides for stronger fibers and gluco-peptides for better texture and uniformity.
Pros
Boosted body and bouncier locks;
Improved texture and resilience;
Stronger hair fibers;
Thicker and fuller hair.
Cons
The original formula was more effective;
Pretty expensive for what it delivers.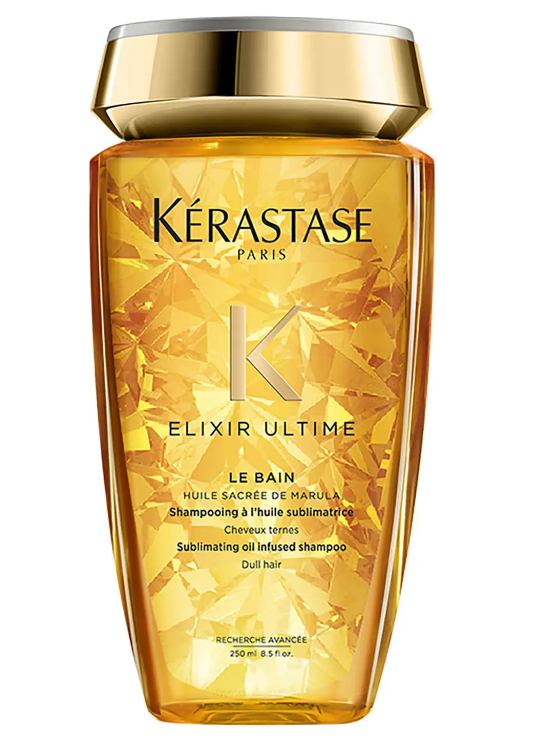 If you want a shine-boosting formula, you should try this Kerastase Elixir shampoo that's enriched with Marula oil. It's great for dull locks due to its vitamin and oil content. It's made with fatty acids, vitamin D, Marula oil, argan oil, and Camellia oil. These active ingredients nourish, protect, and deep-condition your tresses.
Pros
Ideal for hair that lacks luster and shine;
Lightweight and nourishing;
Airy lathering;
Smoother hair and restored fiber strength.
Cons
It might not be ideal for those who have oily-prone hair;
The smell is too strong;
I don't like its thin consistency.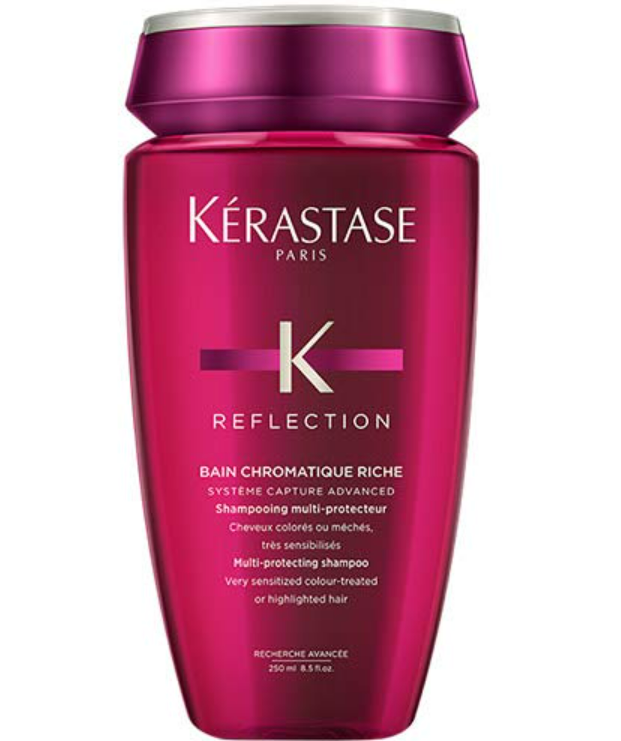 This is another Kerastase shampoo I want to try because it suits my color-treated hair. Bain Chromatique restores your hair's color radiance and strengthens your locks' pigments. This product relies on an innovative technology that captures most of the color pigments in your follicles. Therefore, your hair color remains vibrant for a longer time and is protected from UV rays' harsh effects.
Pros
It prevents color fading and prolongs your hair shade;
It contains vitamin E and linseed oil;
Preserves shimmer and shine;
Your hair becomes smoother;
Nourishing.
Cons
Hard to find;
I have fine hair, and this shampoo made it flat and without volume.
Main Alternatives to Kerastase Shampoos
Let's see some Kerastase Volumifique shampoo alternatives.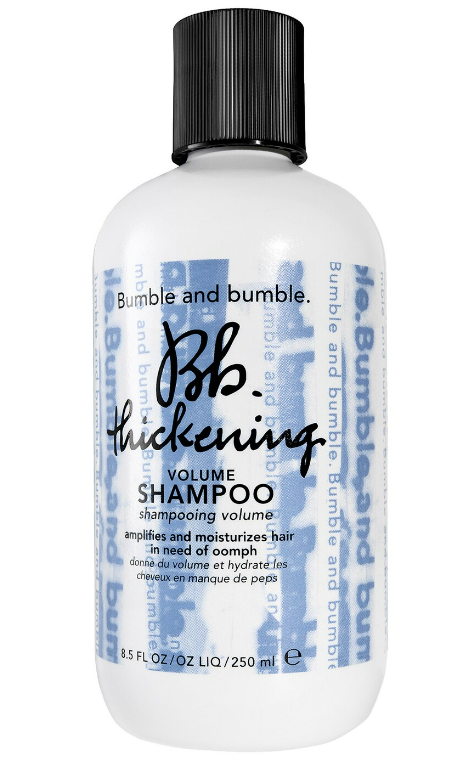 I love BB hair products. I'm a huge fan of this haircare brand since I've tried many of its products, and the results were terrific. I've used the BB Thickening shampoo numerous times, and every time, my hair looks fuller and features boosted volume. Still, it feels a bit dry and overwhelming. Other Bumble and Bumble shampoos are more hydrating and nourishing than this one.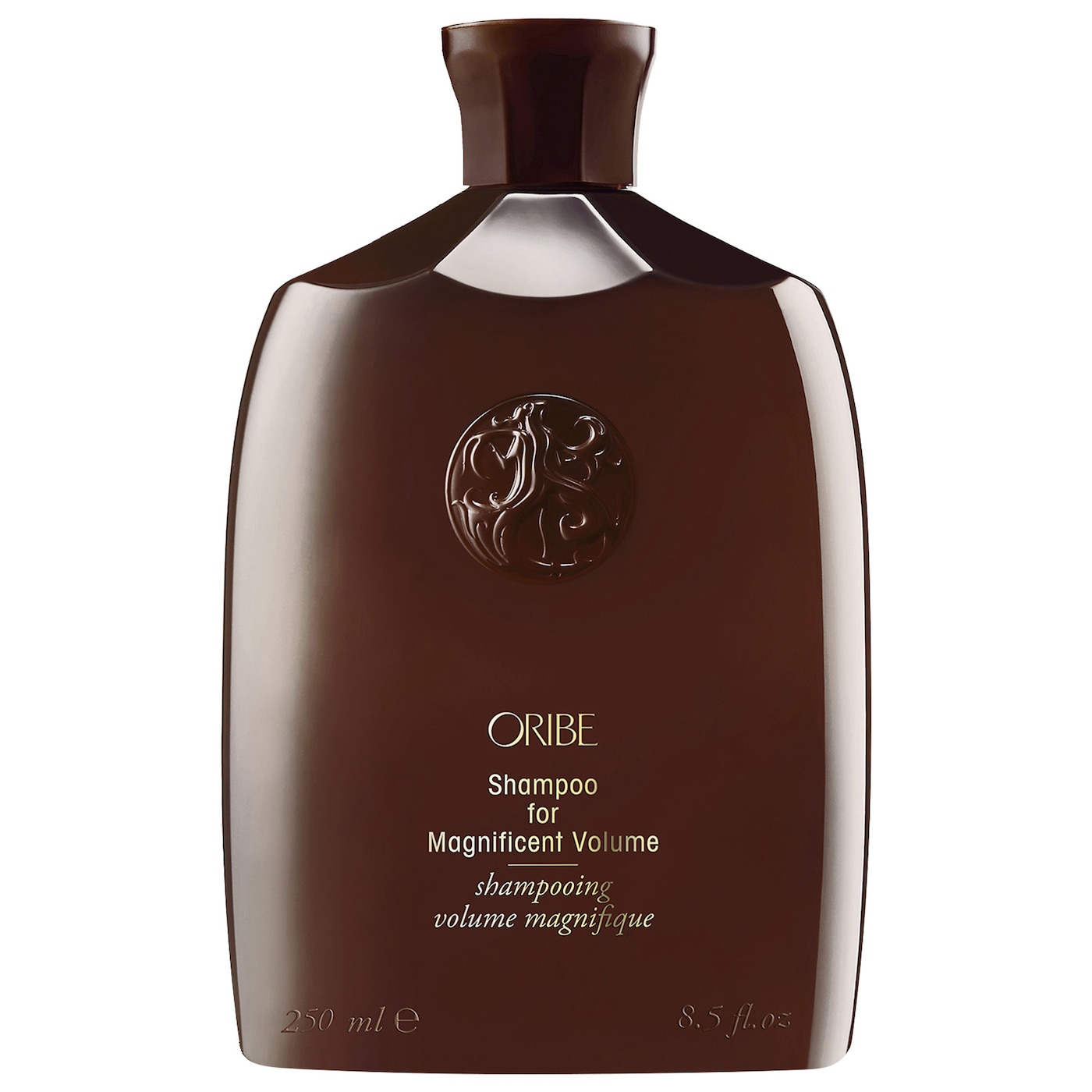 Not only will this Oribe volumizing shampoo boost your hair's bounce, but it will also tame frizzy locks and strengthen your tresses, from the roots to the tips. It's expensive, but it's positioned as premium hair care shampoo. Moreover, it's formulated with the brand's signature blend of watermelon, Edelweiss flower, and Lychee fruits, all of which prevent oxidative stress.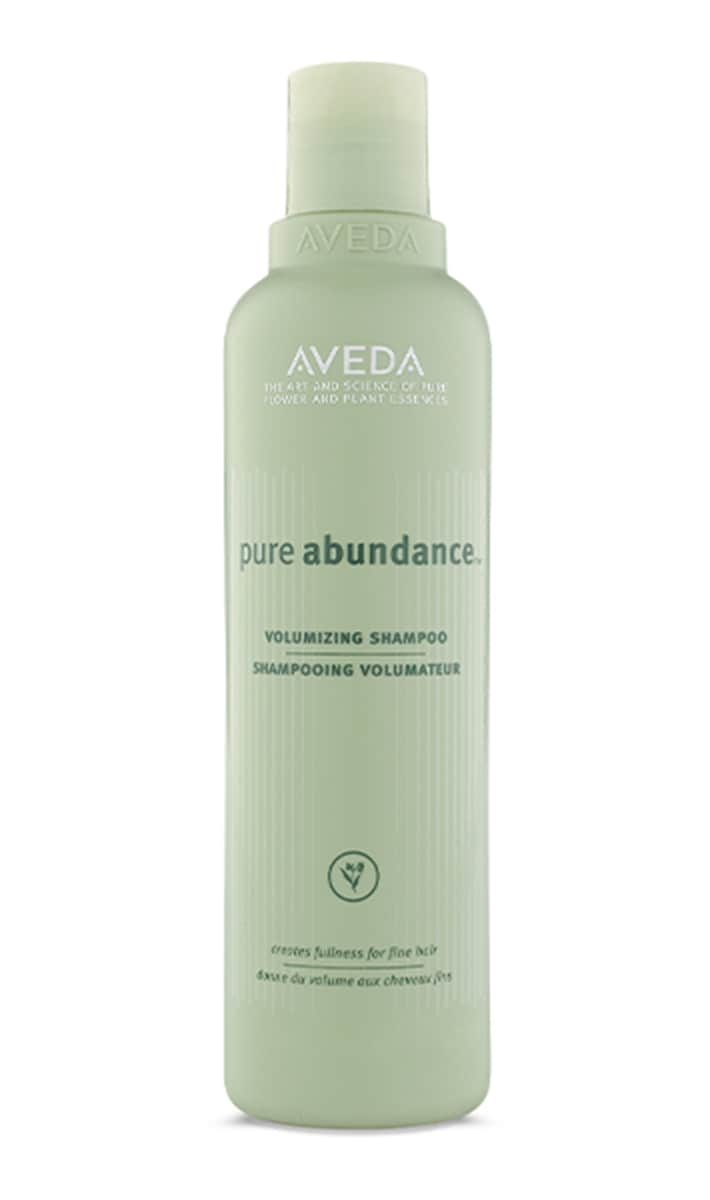 This Aveda volumizing shampoo makes your hair look fuller and bouncier while creating texture and body. It's formulated with unique ingredients such as acacia gum and kaolin clay, which make your locks appear more abundant. Furthermore, this vegan shampoo is free of minerals and silicones. The formula is excellent for fine hair because it cleanses and regenerates it.
FAQs
Question: Why Is Kerastase Such a Popular Brand?
Answer: Kerastase hair products are formulated with special ingredients and fewer chemicals. They're gentle on your scalp while nourishing your tresses and boosting hair growth. The brand is a reputable one that many hairstylists use and promote.
Question: What Kind of Brand Is Kerastase?
Answer: According to its market positioning, Kerastase is a premium luxury hair brand and one of the major players in the haircare industry. You can find these products in numerous beauty salons. Kerastase has a long history of over 55 years, and it's definitely very popular.
Question: Does L'Oreal own Kerastase?
Answer: L'Oreal Paris has Kerastase under its brand umbrella, an essential part of the company's products division. Among L'Oreal haircare items, Kerastase represents the high-end luxury product line.
Bottom Line
I don't know if this Kerastase shampoo isn't as effective as marketed or if it simply isn't suitable for my hair type. Overall, I'm pleased with the outcome, but it didn't offer me that much-expected wow effect. On the other hand, I appreciate its paraben-free formula and the fact that it targets thin and fine hair like mine.
As much as I hate bursting your bubble, I have to say that Kerastase Volumifique is a bit pricey and might not be effective if your hair is very oily.
Looking for more interesting readings? Check out: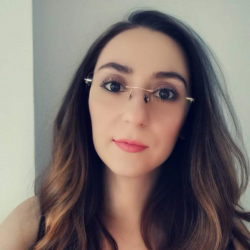 Latest posts by Alexandra Gavrilescu, Home Hair Product Tester
(see all)