In the United States, 550 million plastic shampoo bottles are thrown away each and every year. Even if these bottles were recycled, they can only be recycled a few times before the plastic is not recyclable anymore. So you can see why zero waste shampoo is becoming ever so popular at the moment.
Zero waste shampoo at least has plastic-free packaging. However, zero waste shampoo usually has other environmentally friendly aspects that make it an all-around eco-friendly option. In this article, you'll find the best zero waste shampoos and some conditioners
What to Look For in Zero Waste Shampoo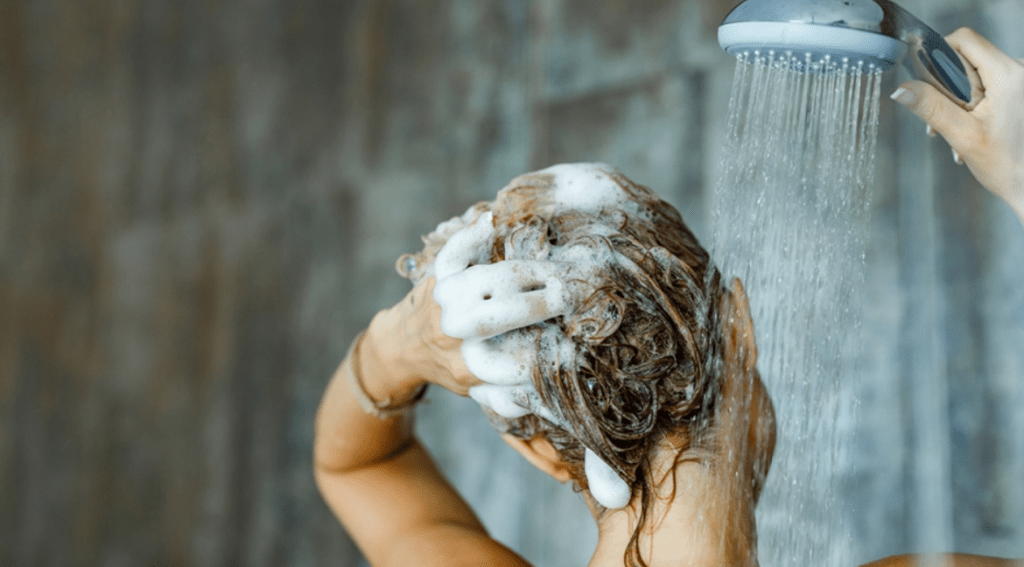 There are quite a few factors that contribute to a shampoo being "zero waste". There's the obvious, such as the packaging. However, there are also other factors that go into a shampoo being zero waste that most people don't know of or think about. Below are the factors you should take into consideration when choosing a zero-waste shampoo.
Zero Waste Packaging
Zero-waste packaging means anything that your soap is delivered in or purchased in does no go to the landfill. Remember, plastic can only be recycled a few times before becoming unusable. Therefore, we do not count plastic as "zero-waste". Zero-waste packaging includes the following
Plastic Free
Compostable Packaging
Refillable Packaging
Sustainable Ingredients
Another factor that can make a shampoo even more eco-friendly is sustainable ingredients. Some ingredients in shampoos contribute to deforestation, mining, and fracking. All of these negatively impact our environment just as much as the packaging. Some of these ingredients include:
Palm Oil
Mineral Oil
Fragrance
Paraffin
Organic Ingredients
Anything that you wash down the drain, such as your shampoo, usually ends up in water sources. They do have sewage treatment plants that attempt to clean the water before this water gets put back into circulation. However, not everything can be treated and can be harmful to the ecosystem. Some chemicals you can find on non-organic ingredients are:
Pesticides
Synthetic fertilizers
Bioengineering
Ionizing radiation
Locally Sourced Ingredients and Packaging
Another factor to think about is where the company gets its ingredients from. Sourcing ingredients from other countries often require transport of that ingredient that can cause more damage to the environment. Sourcing ingredients locally keeps a lot of CO2 from entering the atmosphere.
Ethique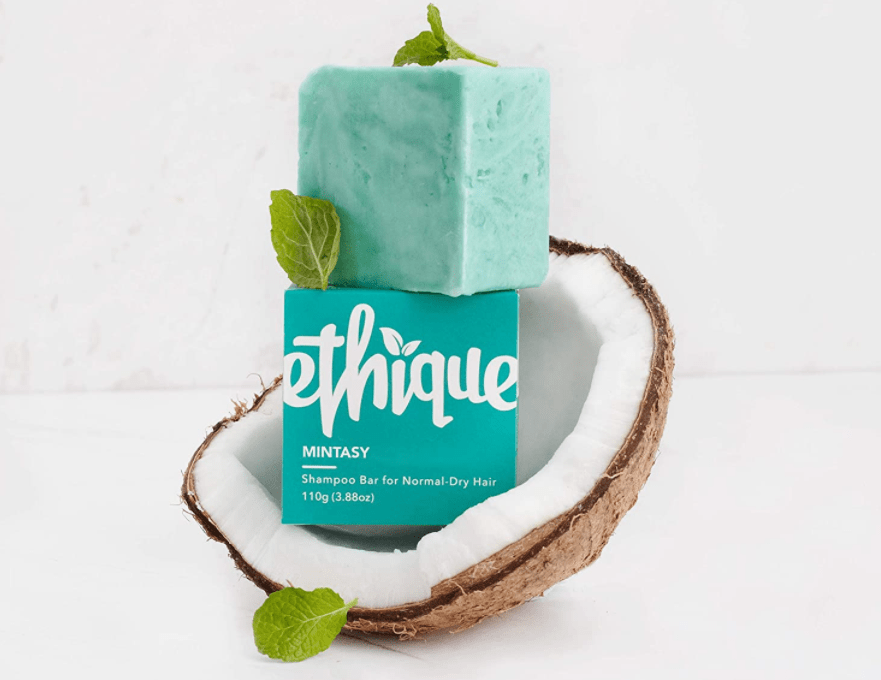 Pros
One tree planted per online order
Climate positive
Cruelty-Free and Vegan
13 different choices
Lasts longer than other shampoo bars
Cons
Ethique is a well-known brand that produces many different types of shampoos, conditioners, and soaps. Some of their shampoo options include purple toning, dandruff, curly hair, and gentle for kids shampoo. This company also carries 8 different types of conditioners.
In March 2021, Ethique was one of the first shampoo companies to be named climate positive. That means that they offset more emissions than they are putting out. They do this by planting one tree per online order and powering their offices off of 100% renewable energy.
All of their bars are packaged in cardboard and paper which is compostable and recyclable. They are also palm oil-free, fragrance-free, paraben-free, and biodegradable. On top of that, everything is vegan, including no honey, and never tested on animals.
Some of the ingredients in Ethique's shampoos are not local. However, they directly trade their ingredients. This means that growers receive fair prices, a reliable income, and good working conditions. They also work directly with their suppliers rather than going through a middle man as they do with fair trade. 
Dirty Hippie Cosmetics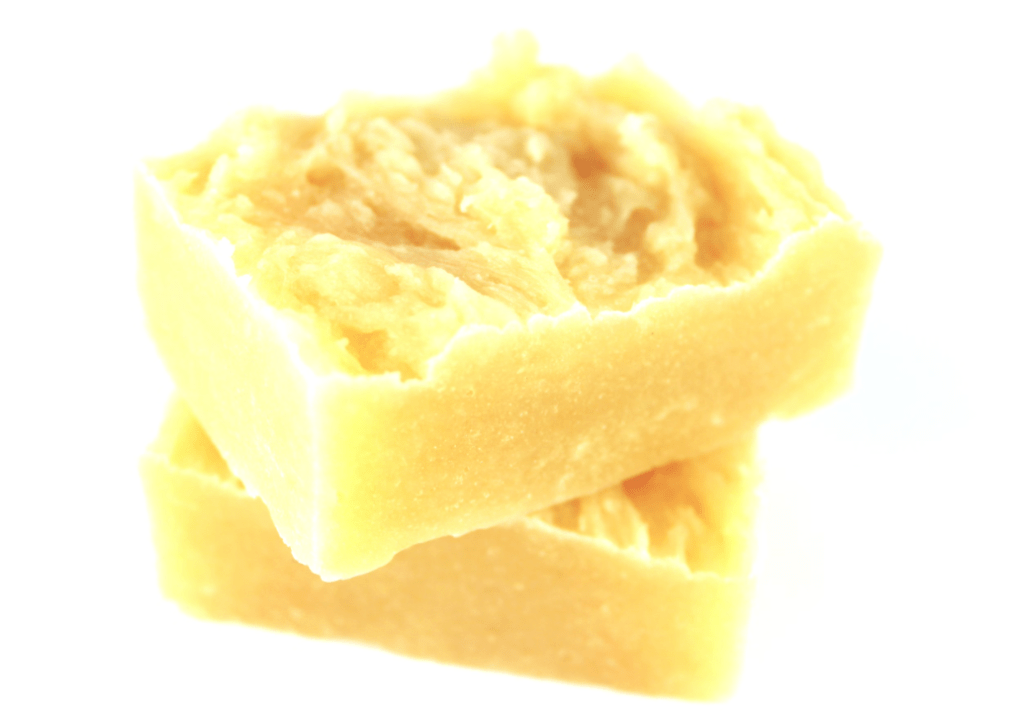 Pros
3 different methods of shampooing
Cruelty-free and vegan
Accepts empty tins and glass (only in Aus)
Labels made in-house
Lasts as long as 16 oz bottle
Cons
Only 1 shampoo bar
It may take longer to get
Dirty Hippie Cosmetics is an Australia-based company that makes many zero waste beauty products, such as make-up, facial products, shampoos, and soaps. They only have one shampoo bar but have 3 different methods of shampooing available. Including, an apple cider vinegar rinse, an dry shampoo, and a shampoo bar.
All of the ingredients in Dirty Hippie Cosmetics are free of toxins, palm oil-free, and organic. They are also cruelty-free and vegan. Most of the ingredients and ethically and locally sourced. The ingredients that are not are fair trade.
On top of all of their packaging being recyclable or compostable, Dirty Hippie Cosmetics uses recycled newspapers from local businesses for packing material. They also make their own labels in-house. This way they can assure that their labels are made with eco-friendly ink and no plastic.
It may take a bit longer to receive your shampoo bar from Dirty Hippie Cosmetic because they make each and every bar to order. This reduces product waste in the long run. You can also return your empty tins and glass as long as you live in Australia. Anywhere else is too far to offset the emissions.
HiBar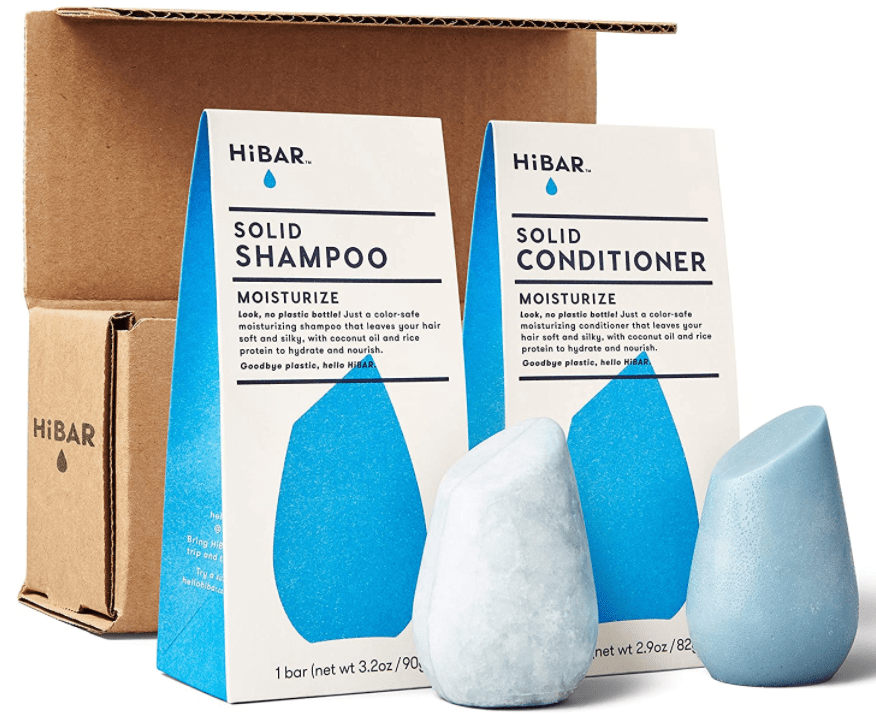 Pros
Cruelty-Free
No soaps, sulfates, phthalates, silicones, or parabens
Last as long as 16 oz bottle
Carbon neutral
Made and sourced in the U.S.
Cons
Not all products are vegan
HiBar was started because the founders were sick of seeing plastic strewn along the beach. Therefore, they made their bars look like stones from the beach. All bars are packaged in cardboard and paper.
There are 5 different shampoo bars to choose from, including soothing, volumizing, moisturizing, maintaining, and fragrance-free. Each shampoo has an accompanying conditioner to go with it. If you aren't sure which one you will like, you can choose a sampler set to try out a few first before committing to one.
All HiBar products are sourced and made in the United States. They contain no palm oils, sulfates, phthalates, silicones, or parabens. Also, if you decide that you don't like their product, you can return the unused portion of your soap for a full refund. However, it does take a while to get used to solid shampoo so give it time.
The maintained shampoo bar contains some honey. Some vegans would claim this as not being vegan because it is a bi-product of bees. However, all other shampoo bars are completely vegan and cruelty-free.
Plaine Products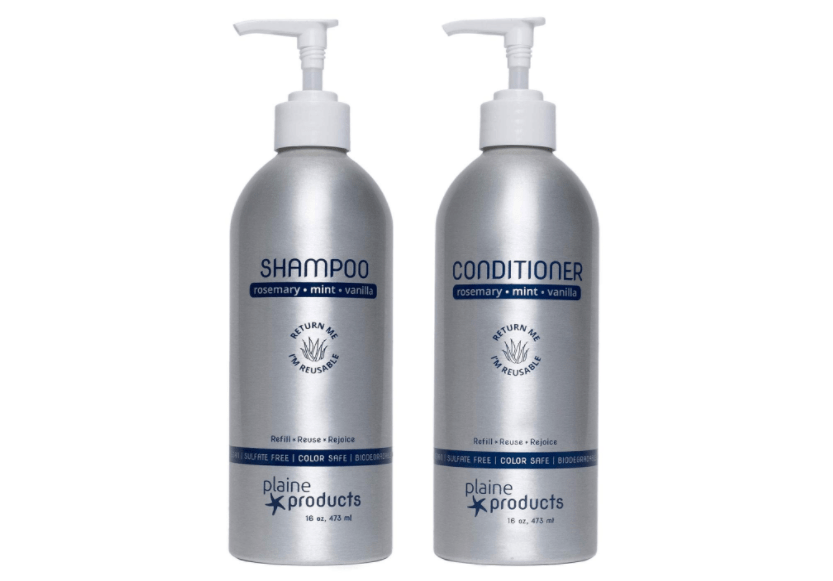 Pros
Subscription service/ savings
More like a traditional liquid shampoo
They refill the metal bottles that you send back when you run out
Vegan and cruelty-free
Made and sourced in the U.S.
Shipping is carbon neutral and uses recycled boxes
Cons
Double the price of other shampoo bars for 16 oz. bottle
If you just can't get used to the bar soap thing, Plaine Products makes a shampoo that is like traditional liquid shampoo inside a tin bottle. They carry one type of shampoo and conditioner with three different scents. The shampoo is free from sulfates, silicone, palm oil, and is biodegradable.
Plaine Products has offset all of the emissions caused by shipping their products to you. They do this by partnering with We Are Neutral. This company makes your shipping carbon-neutral through tree plantings, energy upgrades for low-income families, and doing methane abatement programs.
The best way to use Plaine Products is to sign up for their subscription service. The way it works is you order your first bottle with a pump. Once you've nearly used that whole bottle, you order a refill. When your new bottle arrives, replace the pump from your old bottle, put your old bottle in the box that it came in, and return the old bottle to Plaine Products to be recycled.
When you join the subscription service, you save $3 a bottle. Even though you are saving a bit of money with the subscription service, This shampoo is about 2-3 times the cost of other bar shampoos. At least you can return the shampoo for a refund, not including shipping, within 30 days if you decide you don't like it.
Beauty Kubes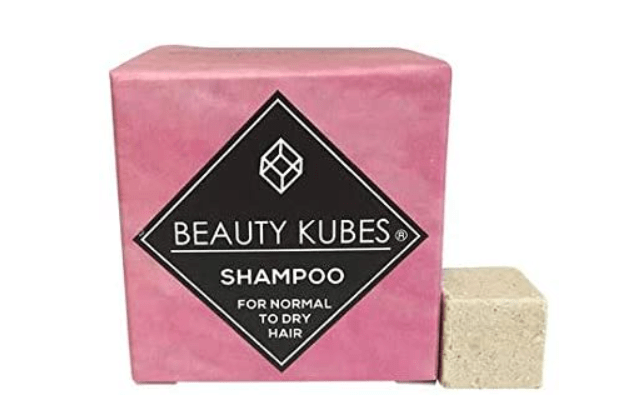 Pros
Single serving cubes to reduce mess
Vegan and cruelty-free
Has an option for men's shampoo
Uses upcycled ingredients local ingredients
Cons
Beauty Kubes was created by their parent company, well-known natural beauty brand Eve of St Agnes. They created this brand when they decided to remove all plastic bottles from their products. All products now come packaged in paper and cardboard.
This solid shampoo is unique because it comes in single serving-sized cubes. This prevents your soap from becoming slimy and crumbling like most other bars when they get wet. Each box comes with 27 servings and you can choose between 5 different shampoos. Including a men's shampoo and 2 conditioners.
Another new thing that Beauty Kubes is doing is using upcycled ingredients, such as raspberry seed oil. Their ingredients are also locally sourced and don't contain palm oil, silicone, sulfates, and are biodegradable. They are also all vegan and cruelty-free.
Beaty Kubes does not claim to be carbon neutral, meaning they are emitting more carbons than they are offsetting. However, they do have a very low carbon footprint.
Lush Cosmetics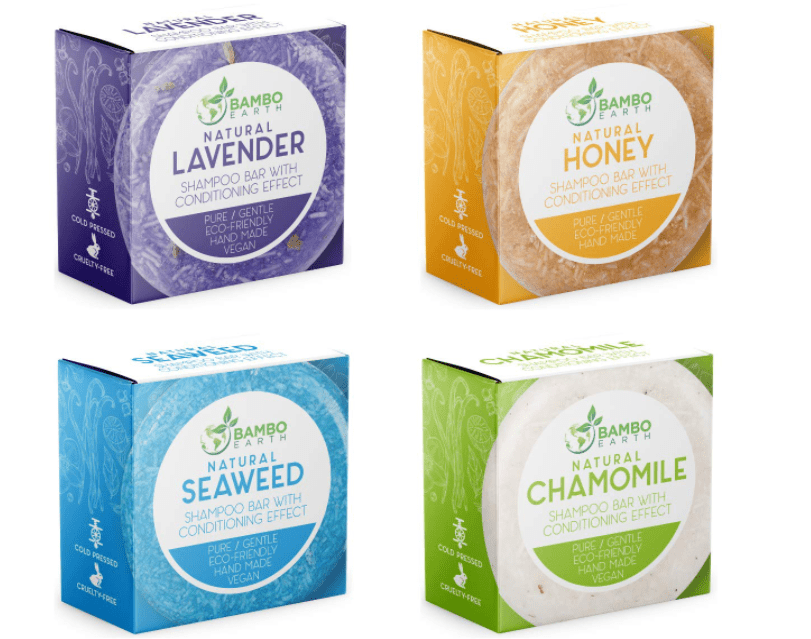 Pros
951 stores globally/ 250 in the U.S.
11 Shampoo bars and 3 conditioner bars
Subscription service Vegan and cruelty-free
Does a lot to reduce carbon footprint
Cons
Also sells products in thin plastic bottles
Uses sulfates
The nice thing about Lush Cosmetics is that you can most likely find a store close. You can easily go pick up your shampoo rather than waiting for it to come in the mail. They have 951 stores globally, including 250 in the United States. If you don't want to go into the store, you can sign up for their subscription service so you will always get your soap in time.
There are plenty of cute soaps to choose from, such as volumizing, oily hair, a co-wash for curly hair, moisturizing, and damage remedy. They also have 2 conditioner bars to choose from. These products are also vegan and cruelty-free.
Lush Cosmetics is pretty innovative with reducing their carbon footprint. 2 of their 7 manufacturing and distribution facilities have achieved zero waste by composting and sourcing ingredients from zero waste distributors. They are working to make all of their facilities zero waste.
If that wasn't enough, 60% of operations are powered by renewable energy. All the way from manufacturing to their storefronts. They also use low-impact modes of transport wherever possible. That means using boats and trains instead of planes and trucks.
Sea & Clean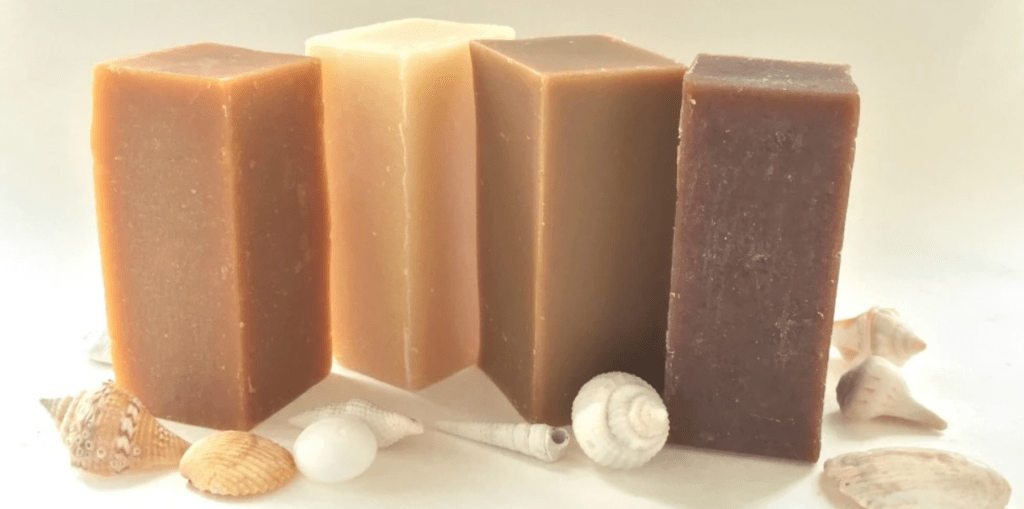 Pros
16 different shampoo bars including dry shampoo and a conditioner
Budget-friendly
Made in small batches
Sourced locally in Florida
Simple ingredients
Cons
Sea and Clean is a small business based out of Florida. It started with one woman who was making almost all of her own detergents, soaps, and shampoo at home decided to share it with the rest of the world. She now makes 16 different shampoo bars, including coconut milk, green tea, hemp and honey, seaweed and lemongrass, and apple cider vinegar to name a few.
All of her ingredients are sourced extremely locally in Florida and have no sulfates, silicones, fragrances, parabens, or phthalates. All of the scents from her shampoos come from the ingredients that make them.
You can find any shampoo in the collection for under $10, making it the cheapest shampoo on this list. Sea and Clean make their products in small batches to help reduce waste from throwing out over-made products.
Some of the shampoos in Sea and Clean's line are not palm oil-free. These shampoo bars include molasses, seaweed and lemongrass, beer and mud, and clay shampoo. Palm oil is a large contributor to deforestation in rainforests so it is important to choose one that is palm oil-free.
FAQ's
Question: What does zero-waste shampoo mean?
Answer: Zero waste shampoo is a shampoo that is produced and packaged with sustainable ingredients. That means no plastic, harsh chemicals, or ingredients that are not maintainable in the long run (palm oil, mineral oil, paraffin) are used.
Question: Why is shampoo bad for the environment?
Answer: The shampoo itself can be bad for the environment because the chemicals in your shampoo are washed down the drain and later end up in lakes, rivers, and oceans. These chemicals are then consumed by wildlife and even humans.
Question: What was shampoo packaged in before plastic bottles?
Answer: Before plastic was made, shampoo and other beauty products were packaged in glass bottles. Most times, these glass bottles would then be recycled to be refilled and resold. You can still visit some bulk stores and use glass bottles to fill up on shampoo
Question: What shampoo ingredients are bad for the environment?
Answer: Ingredients that you should avoid in your environmentally friendly shampoo are palm oil, mineral oil, fragrance, sulfates, parabens, phthalates, ammonia, and formaldehyde. These ingredients are either unsustainable to produce or harmful to the environment
Best Overall
The best zero waste shampoo option is Ethique. They are the only shampoo bar brand on this list that is climate positive, offsetting 120% of their emissions. You can be sure you're getting your money's worth this shampoo since it lasts as long as three bottles of shampoo and is the same price as others that last as long as one bottle. They also have some of the most choices between shampoos and conditioners so you are sure to find one that you love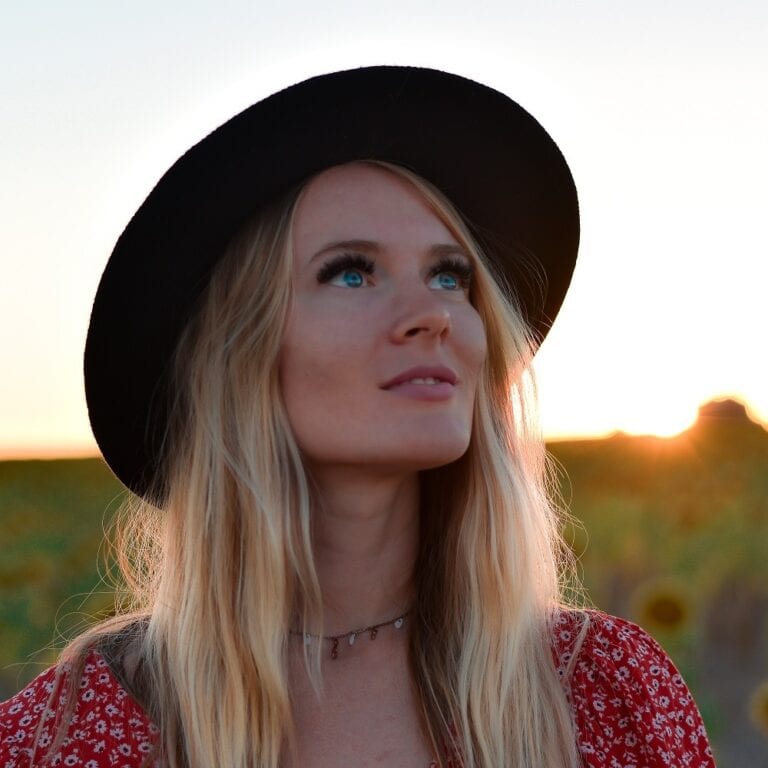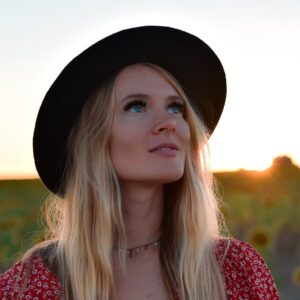 Latest posts by Haley Parker, Licensed Cosmetologist 10+ years
(see all)