Orange hair is one of the most misunderstood hair colors. When people think of orange hair, they think of either the brassiness you get from blonde hair dye or bright pumpkin orange hair. In reality, an orange is a form of red hair. Essentially, orange is a color that combines red and yellow, and your orange hair color could also lean more on the red or yellow side.
In addition, there are multiple shades of orange. You can opt for sunset orange (which is more of a red-orange) or a show-stopping bright orange crush.
If you're thinking about dyeing your hair orange, you'll want to find the best orange hair dye.
How to Find the Best Orange Hair Dye
Before reaching for the first bottle of orange hair dye on the shelf, you should do your research and understand what it is you want in an orange hair dye. Here are a few buying factors to consider.
Ingredients
First things first, safety is key. Many people have hair dye allergies. Hair dye is also a product that could be made with toxic ingredients. There are many ingredients in hair dye you should avoid, though phthalates, ammonia, peroxide, PPD, alcohol, parabens, gluten, and sulfates are some of the most dangerous ingredients.
Whether or not you're prone to allergies, you should always do a patch test with any hair dye before using it on your full head. Apply the dye to a part of your skin. Choose a part that isn't normally visible, such as the back of your ear.
Dye Type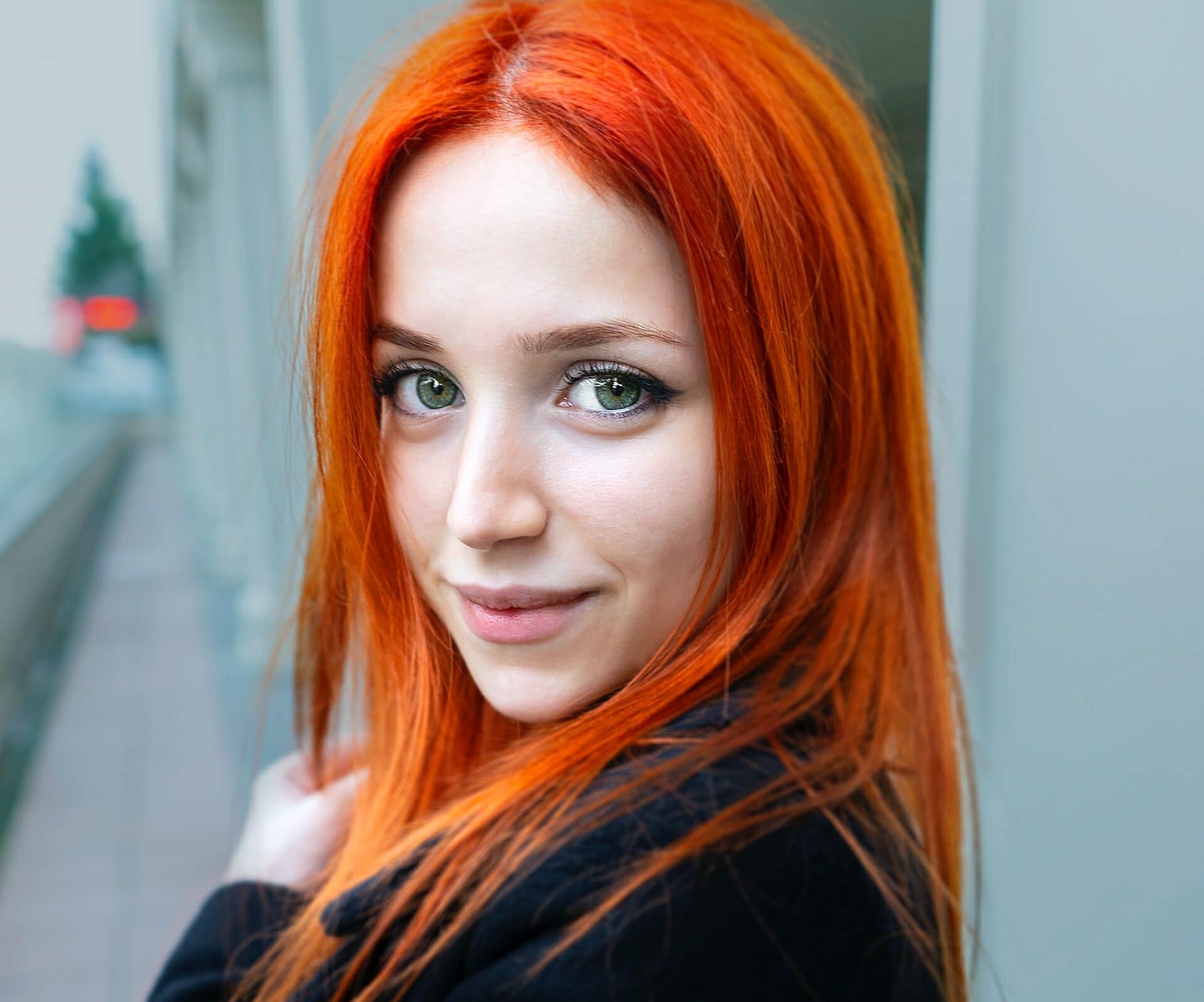 The type of dye you use will impact the way your color looks and how long the dye will last.
Unnatural shades of orange, such as neon orange, will be either temporary or semi-permanent. Unnatural hair colors can't permeate the entire hair shaft, so they wash out after a few washes. But if you maintain your hair well and avoid washing it, your dye can last for several months.
If you choose a natural shade of oranges, such as red-orange or blonde-orange, you can opt for a permanent dye. This is the longest-lasting option since permanent color changes the color of the entire hair shaft.
Because of this, the only way to get rid of permanent hair color is by letting your natural color grow in or by dyeing your hair another color. Your natural hair will grow from the roots, which will require root touch-ups. Even then, with proper maintenance, most people won't need root maintenance for at least six weeks.
Hair Dye Quality
It can be difficult to determine hair dye quality before using it, this is why you should always read reviews before purchasing. Ensure the dye doesn't stain or run easily. While certain factors, such as bathing and harsh weather, will weaken the dye, it shouldn't fully remove the dye. For example, see how well the dye holds up if it's raining and how many washes the dye will last.
Brand Ethics
More brands are standing by multiple ethical issues. For example, if you love animals, you should choose a hair dye that's vegan and cruelty-free. In addition, more hair dye brands are becoming environmentally conscious. If you're passionate about the environment, find a dye that makes their packaging out of recycled materials and ones you can also recycle.
Our Favorite Orange Hair Dyes
Now that you know what to look for in an orange hair dye, you can start shopping for the best dye! Here are a few of our favorites to get you started.
Crazy Color Hair Dye not only offers high-impact colors but the dye is extremely long-lasting. The semi-permanent formula lasts between six and eight washes. It's still recommended you go several days between washes and you only use color-safe hair products.
While their orange is lovely, the brand offers 41 different colors you can mix and match for the shade of orange you want.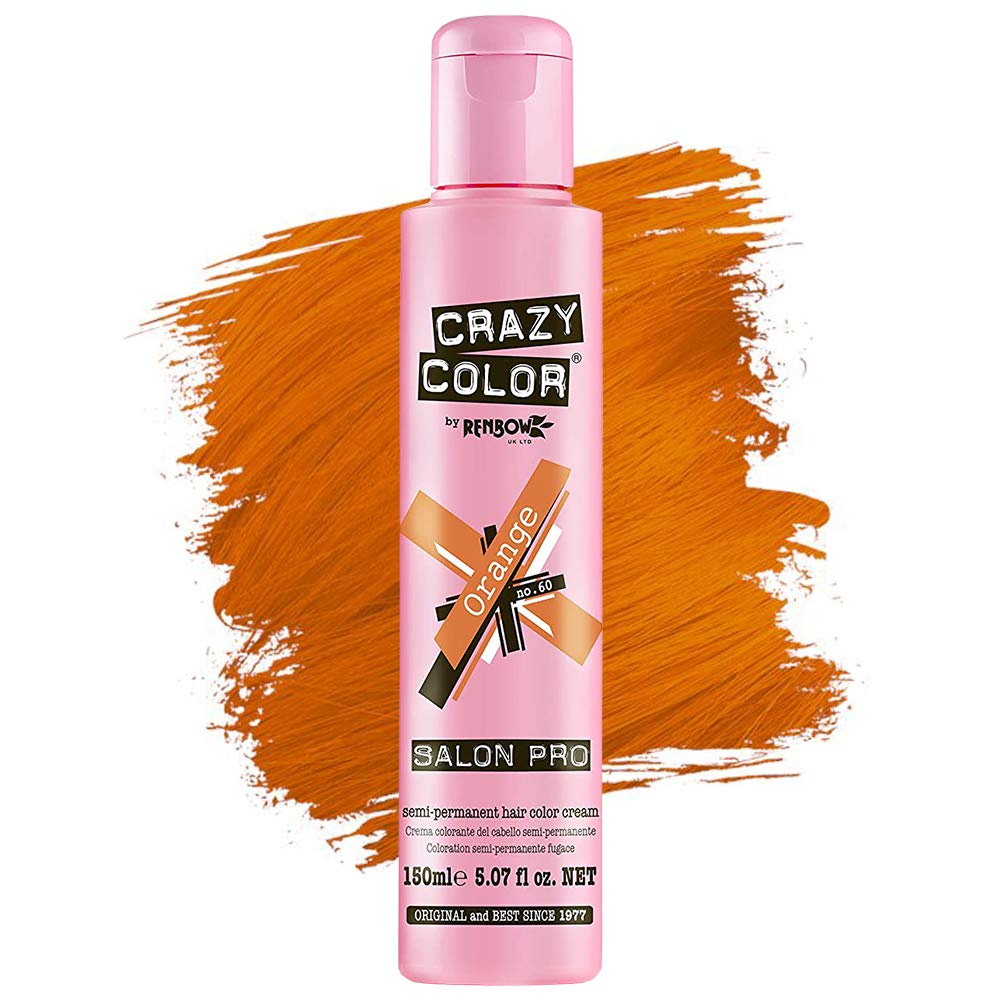 Pros
Long-lasting
Vibrant color
Made with conditioner to moisturize hair
Ready-to-use hair dye
Cruelty-free and vegan
Cons
Color may not be as accurate as it looks on the bottle
Stains badly, especially the bathtub
La Riche Directions makes semi-permanent hair dyes with rich and long-lasting colors. They're also famous because many of their colors can glow under UV light! The directions are easy to follow and you'll have beautiful hair color in no time. This dye is available in a cream formula, so it's easy to apply and feels nice on your hair.
While this hair dye can be used on all hair types, it's best if your hair is chemically treated. If you maintain your hair well, the dye can last up to six weeks. La Riche Directions never tests on animals and their products are vegan-friendly.
We suggested the color Tangerine, but La Riche Directions offers many orangey colors. Other color options include mandarin and apricot.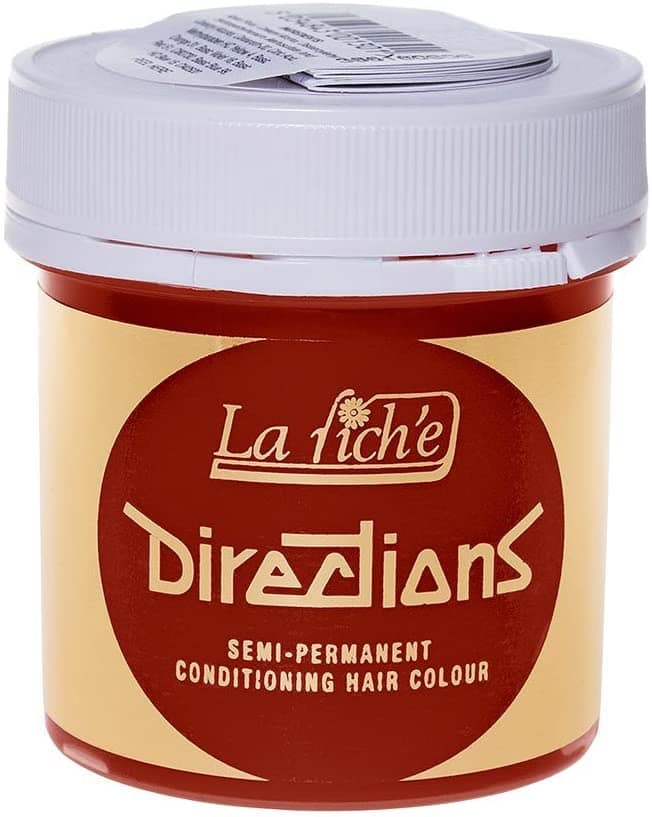 Pros
Can mix shades for a unique color
Semi-permanent hair dye, color lasts between three and six weeks
Doesn't require peroxide
Cream-formula is moisturizing and easy to use
100% vegan and cruelty-free
Cons
If you have long hair, you may need two bottles
May not cover grays
Some colors last longer than others
Manic Panic is one of the most recognizable names in the crazy hair dye world, so it's no surprise that they're on this list. They're known for their extensive color options, but we especially love Psychedelic Sunset. This color is a unique and radiant fire-red mixed with orange.
It's a very warm and vivid color, but your hair will need to be a level 8 blonde (levels 9 and 10 are recommended) to achieve the best results. As an alternative, Manic Panic offers these orange shades: dreamsicle, electric tiger lily, and coralline dream.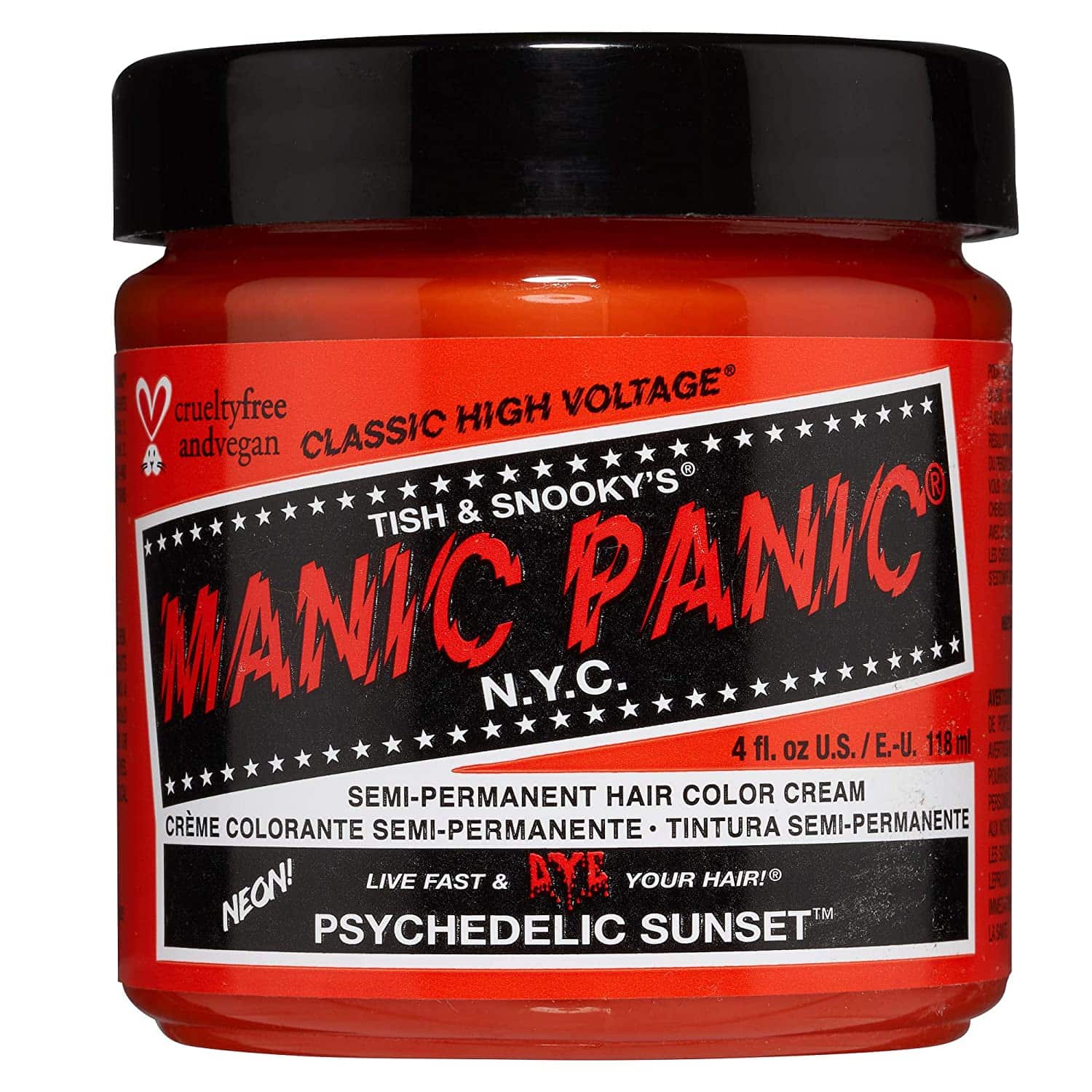 Pros
No developer required
Can mix colors to create a custom shade
Vegan and cruelty-free
Free of ammonia, PPD, gluten, paraben, phthalate, and resorcinol
Cons
Customers complained the color doesn't last long
There are only a few colors that you can lift to a bright shade without using bleach and orange just so happens to be one of them. That is because there are high lift colors like L'Oreal's Hicolor that have a bit more ammonia than the standard permanent color to lift your hair even brighter than usual.
Like any other vivid color, this orange will fade over time and may need some TLC to prolong. However, this color will not fade nearly as fast as semi-permanent vivid colors because it does not need to be applied over bleached hair. You simply apply it the same way you would any other all-over color. Although, it will not lift previously colored hair. If you've colored your hair before, you will need to lighten the colored hair before using this.
Pros
It's a permanent color.

Does not require your hair to be bleached beforehand.

Colors your hair orange in one process.

One of the brightest permanent coppers you will find.
Cons
You need to mix this with a 20 or 30-volume developer.

It will not lift previously colored hair.
Arctic Fox is a brand that's gaining some serious attention. Their dyes are vivid and easy to use, especially since no developer is required.
Sunset Orange is the only orange shade that Arctic Fox offers, but it's a beautiful and true orange. Keep in mind, if you have red undertones, the dye may look more like a red-orange. If this is the case, mix Sunset Orange with Cosmic Sunshine for a brighter orange.
Another reason why they're popular is your hair won't look gross when the dye fades. Arctic Fox dyes are formulated to fade beautifully, so you won't be desperate to redo your color. Keep in mind, you'll want to have the recommended base color to achieve the best results.
Out of all of the dyes on this list, Arctic Fox is one of the longest-lasting. If you maintain your hair well, the dye will last as long as eight weeks. All Arctic Fox colors are made in the USA. Arctic Fox is also committed to making vegan and cruelty-free products, and part of its proceeds go toward ending animal abuse.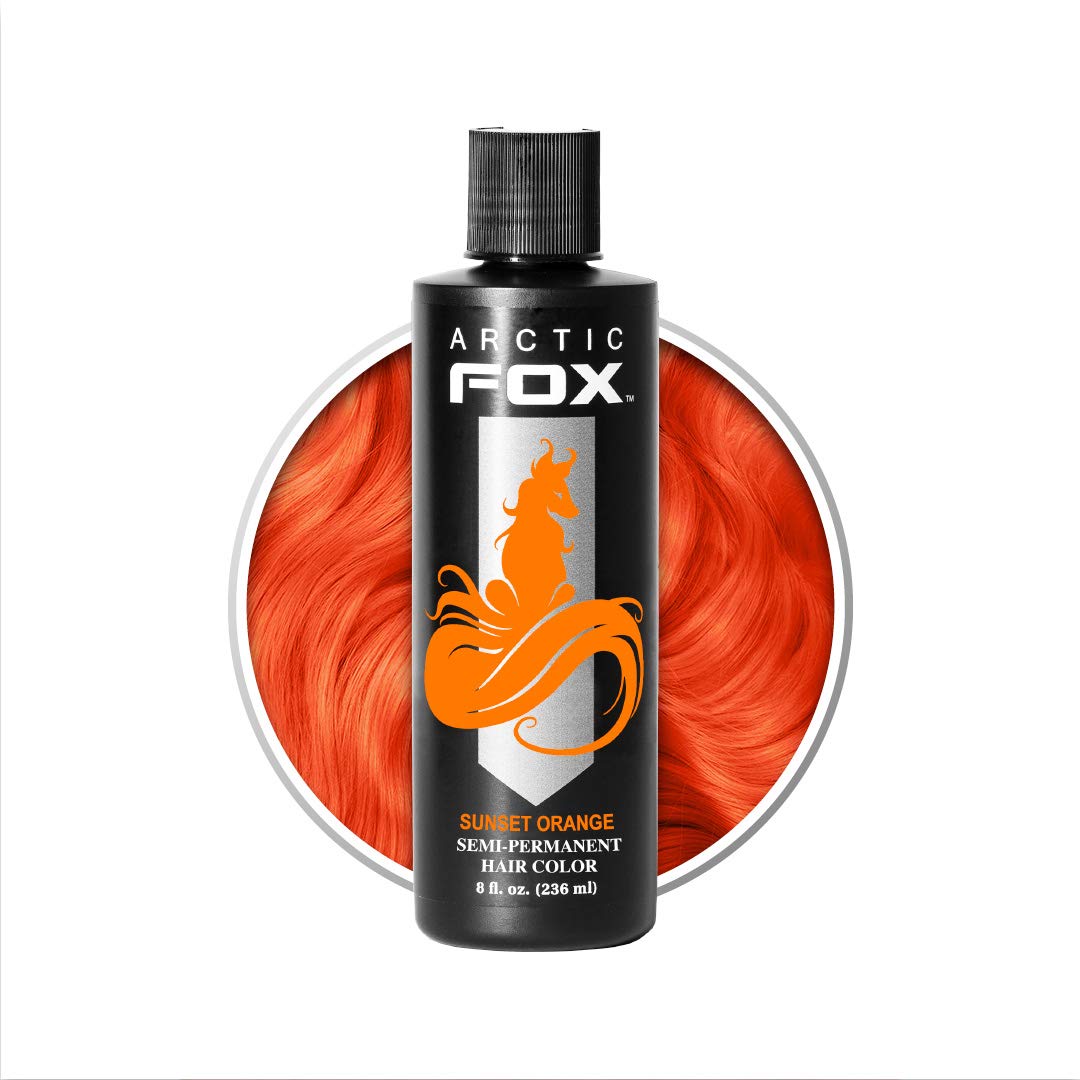 Pros
Vegan and cruelty-free, donate to charities to end animal abuse
Super conditioning formula won't damage your hair
Long-lasting color
Gentle formula, can you frequently for touch-ups
Can mix colors (mix Sunset Orange with Cosmic Sunshine for a lighter and brighter orange)
Cons
Some colors work better than others
Is extremely difficult to remove
Punky Hair Color is a brand I'm starting to see more frequently. Their colors are not only vibrant but will leave your hair looking shiny and beautiful. Their dyes contain no peroxide or ammonia, so they won't cause any damage. In addition, their dyes are enhanced with vegan keratin so your hair is intensely stronger after use.
While Punky offers a few shades of orange, we decided to promote Flame since this one is an extremely bright orange, probably the lightest one on this list. Use Fire if you want more of a red-orange.
Keep in mind, Flame should be applied to bleach hair that's been lightened to at least a level 9, ideally a 10. If you have long hair, you'll need to use at least two bottles. The dye is easy to use and has no strong smell.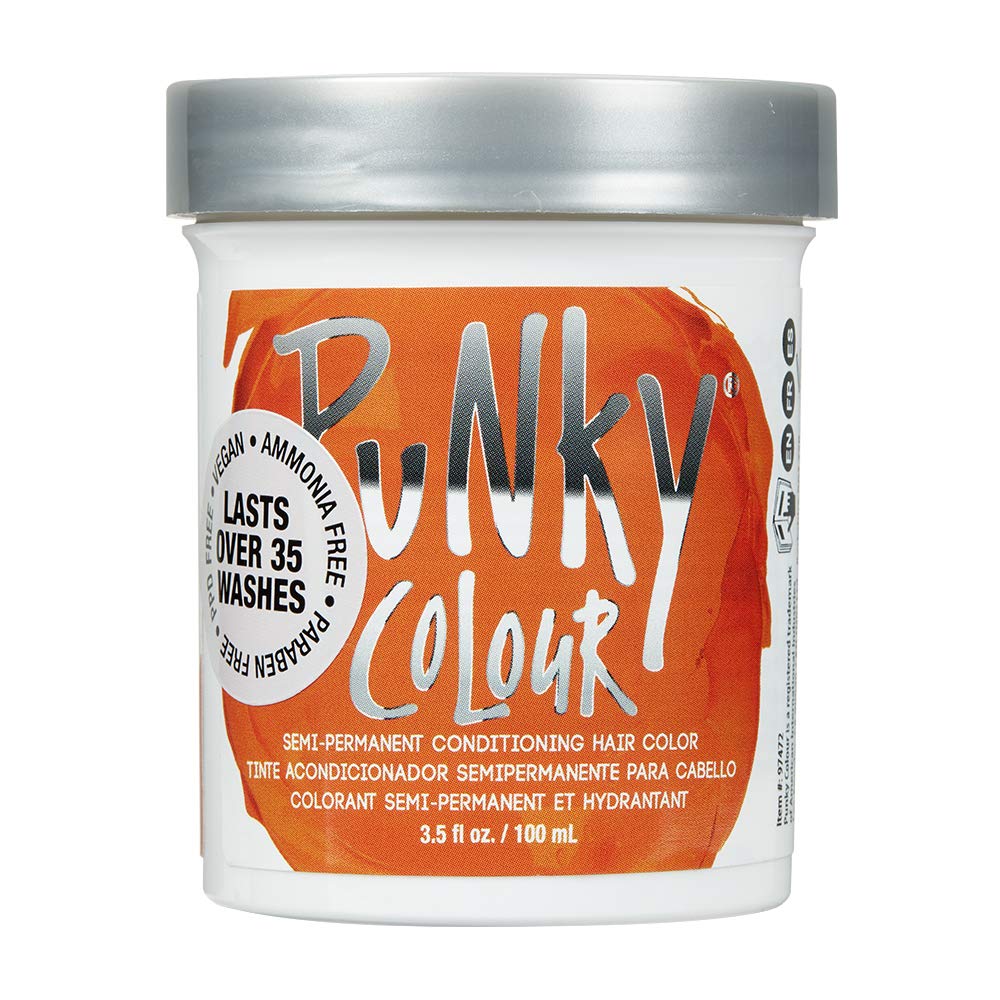 Pros
Doesn't contain peroxide or ammonia
Can last up to 25 washes
Vegan keratin complex strengthens hair
Cruelty-free and vegan formula
No strong smell
Cons
It will require two bottles for long hair, three if your hair is very thick
Stains your skin and shower
Customers reported the dye does cause allergies
Pravana Chromasilk Vivids in Orange
If you want to get your hair professionally dyed, Pravana is the brand that professionals trust. Why do I love Pravana? Just about every time I had unnatural colors the stylist used Pravana, and the result has always been amazing.
Their colors have always been long-lasting. The blue lastest the shortest and even then, it lasted almost a month. The purple lasts the longest on me; it lasted two months. Even then, there was still a ton of purple on the ends when I re-dyed my hair (it faded on top, so it looked like I had a blonde and purple ombre).
I never had the orange, but I've had practically every other Pravana color. This is the only orange shade that Pravana offers, and the shade is a traditional bright orange.
Pravana dye is also made with moisturizing ingredients so your hair feels soft and looks shiny after each use. This dye isn't damaging and uses natural ingredients. No developer is required.
Keep in mind, Pravana is a professional-only hair dye brand and isn't available to the general public. This is why there's no link to purchase Pravana products here. To use Pravana, you need to get your hair professionally done and the stylist needs to buy the hair dye. There are many fake listings out there, don't attempt to buy any of them.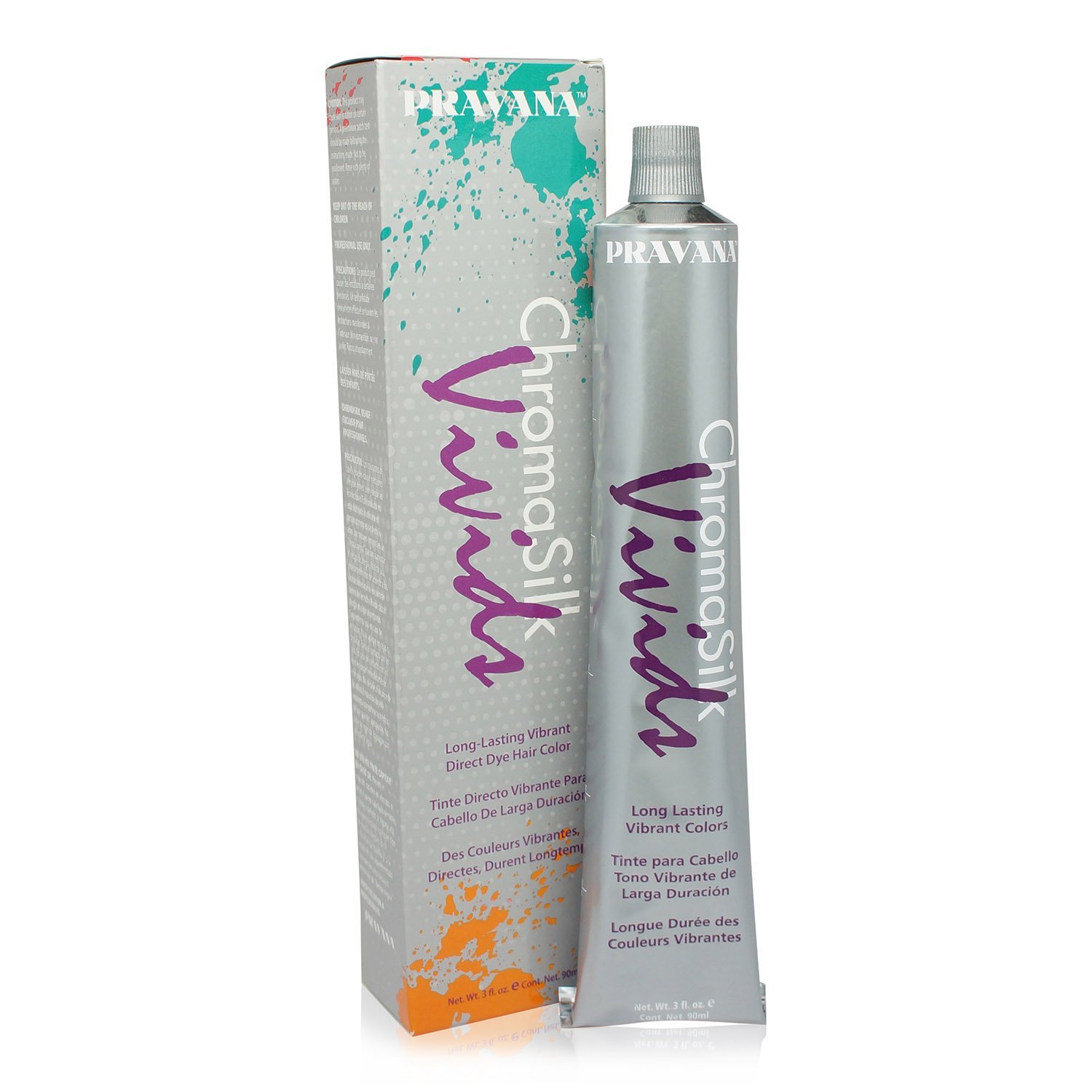 Pros
Long-lasting
Doesn't damage hair
Made without sulfates and parabens
Only made with natural ingredients
Doesn't require a developer
Cons
Many people complained about false listings on Amazon and other websites
Professional-only hair dye brand, so you have to go to a stylist
Customers complained about Pravana staining their skin and shower. I've only had problems with the green dye staining. I can't say if the orange one stains or not.
Adore's Sunrise Orange looks like a burst of Orange Soda! The color is vivid and luminous, perfect for anyone who wants true orange hair. Your hair will also look shiny thanks to the conditioners in the hair color.
Adore's hair dye is made without peroxide, ammonia, nor alcohol. In addition, they only use natural ingredients in their dyes. Keep in mind, you will need two bottles if you have long and thick hair.

Pros
Doesn't require a developer
No peroxide, alcohol, or ammonia
Easy to use
Conditions hair with soy protein and aloe vera
Natural ingredients
Cons
Contains metallic salts, which can damage hair. In addition, metallic salts may make your dye fade to weird colors
FAQs
Question: How Can I Dye My Hair Orange?
Answer: YouTuber sAssAfrAxiA offers the best advice, but here's the Cliffnotes version of her video. First, you'll want to lighten your hair to a level 10 blonde. However, she offers good advice on getting your hair to a yellow version. Instead of achieving a level 10 blonde, dye your hair to a level 8 blonde (more of a brassy color). This way, the yellow will mix in with the orange.
Question: What If I Don't Like My Orange Hair?
Answer: Did you dye your hair orange and hate it? What do you do? First, try washing it out. You can use clarifying shampoo and even dish detergent to take out the extra dye. Since orange is a light color, you can always dye your hair a darker color. Just be sure to use a permanent dye to ensure the color doesn't mix in with the orange. If all else fails, any hairstylist can fix your orange hair color.
Question: Can I Use Another Unnatural Color Over Orange Dye?
Answer: Let's say you get sick of your orange dye but want to go another unnatural color. Can you just slap another color over the orange? It's light enough, right? Stop right there. When you put any unnatural color over another color, no matter how much it's faded, you risk a muddy color. If you want to go a vivid color, say a bright blue, you'll want to use a hair color remover first.
However, there are some exceptions to this rule. If you want to use a dark color, such as dark purple, then it will likely cover the orange. Certain colors, such as red, will mix beautifully with orange.
Bottomline
Before, people associated orange hair with brassiness or a dye job that has gone wrong. Now, orange is a popular hair color! If you're dyeing your own hair orange, you should know what to look for in a hair dye. You can start by shopping for our dye recommendations! And always be sure to do a patch test before using any of these hair dyes.
This article was updated on 08/08/2022 by the Hair Kempt editorial team. Our goal at Hair Kempt is to provide the most up-to-date relevant hair information, ideas, and inspiration. We updated some of our dye selections to give you better hair care information.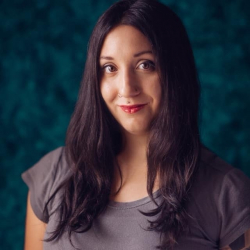 Latest posts by Stephanie Jensen, Hair Trend Spotter & Home Tester
(see all)