Ash brown hair is one of those colors often confused as someone's natural color because, typically, people's natural color is pretty ashy. You throw that color into a balayage, and you'll have people asking if your hair is naturally highlighted like that. If that sounds like something that you want for your hair, here are ten ash brown balayage ideas and a style guide to go with it.
Most of my clients want people to be able to tell that they color their hair because, as one of them says, "I'm paying a lot of money for this, and I want people to notice!" However, I love whenever I get that one person who wants me to color their hair to where it looks natural. Surprisingly, coloring someone's hair to look like I didn't color it is challenging, and I love a challenge.
That's why I'm so excited to be sharing these ash brown balayage ideas with you all. Hopefully, it will inspire you all to go for this natural look that is so much fun to do and beautiful on just about anyone.
My Favorites Up Front
It's hard to say which of these ash brown balayage are my favorites because I love them all, but if I had to choose one, it would be a natural ash brown balayage. This color looks good on just about anyone and may even confuse people if you got your hair done or your hair is naturally that beautiful. If you are looking for something a bit more unique, I love the ash brown money piece.
How I Choose Ash Brown Balayage Ideas
Ash brown is a color that has purple and blue undertones to form a cooler shade. You will not find a hint of warm tones like gold, copper, or red in any of the selections below. The warmest color that you will find on this list is a natural ash brown balayage.
I've also thought about a few other things when choosing which ash brown balayage colors to add to this list, which you can find below:
There's Something for Everyone
Luckily most people can pull off an ashy color because most people's hair is naturally an ash shade. However, that doesn't go for everyone, and some people may not look as great with the super dark brown hair or black base that you typically find with ash brown balayage. I made sure to add a few lighter ash brown options and some shades that aren't ultra-ashy.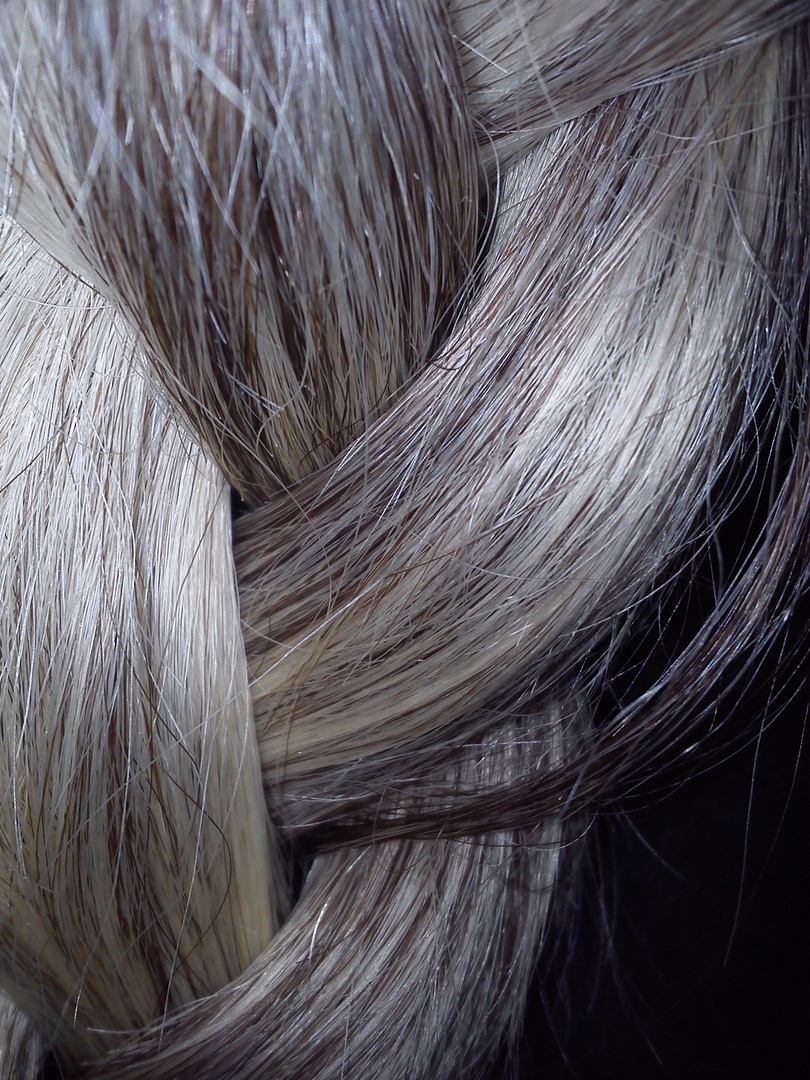 Trendy
I don't think you can go wrong with any balayage nowadays, but with so many people doing it now, you have to keep it unique to stand out. There are a few ideas here of what I would characterize as a standard balayage (handpainted highlights where the sun would naturally hit your hair), but there are also quite a few unique ideas here.
Can Be Worn in Multiple Styles
Typically a balayage is styled in loose curls that make it look like you've just hit the beach, but if we're being honest with ourselves, we don't always have time for that. All of the balayage on this list will look great done into any style that you feel that day, whether it's a messy bun or going natural. There's also one for you girls that typically go for straight hair.
Ash Brown Balayage Ideas
A natural ash brown balayage is done by using a standard balayage technique where you free-hand paint highlights into the hair where the sun may naturally hit. This color isn't super ashy since it will mimic how the sun would naturally lighten your hair, but it is still a color I would classify as ash.
This color is excellent for those with warmer skin tones or who don't want a dramatic color difference. Typically, for the balayage to look natural, I like only to lift the hair two or three shades lighter, which will help it blend in seamlessly with your natural base.
Technically, this color is more of a dirty blonde hair color, but I think most people who aren't hairstylist count this as a light ash brown. I have had many arguments with non-hairstylists over this. Regardless, I love this color, and it's probably the only one on this list that I would try myself since my hair is naturally lighter.
I love how this color melts from a light ash brown base to the lighter ash blonde ends. I think anyone can pull off this color, and it will look more striking on those with darker skin tones and a little more natural on this with lighter, warmer skin tones.
A sandy color can be interpreted as a wide range of shades because sand is different colors depending on where in the world you're looking at it. For this entry, I am referring to the sands that are a super pretty, deep tan with lighter flecks. This stylist did a fantastic job mimicking the colors and dimensions you would see in this type of sand.
I also love that the dimension is throughout instead of blending from one color at the roots to a completely different color at the ends. This color could also be confused with a natural color if done well. Nearly anyone can wear it since it isn't a super-ashy color and has many different shades.
Mushroom brown is a trend that has been going strong for years now. It is a highly dimensional brown shade, with ultra-ashy brown, black, and blonde hues. I love doing this color with balayage because it gives an almost iridescent look that melts all of these colors together.
The nice thing about mushroom brown is it is highly customizable because of the number of colors that a mushroom can be. You can add a few shades of ashy brown to your black hair or super cool shades of blonde to your medium ash brown hair, making it easier for you to adapt the color to your skin tone and style.
I did this color on a young woman that had naturally black hair a couple of years ago, and it is still one of my all-time favorite colors that I've done. It works so well with straight hair because the balayage highlights are piecier than a regular balayage. I actually achieved this look with a foilayage instead of free-hand painting.
The problem with doing a standard balayage on people who usually style their hair straight is that the colors become way too blended. Curls give a standard balayage the definition you typically see. You need to break up the highlights a bit more to get the same effect on straight hair.
While balayage is typically done on longer hair because you get better movement, you can also do it on short hair. This hairstylist did a fantastic job, focusing most of the balayage in front where the hair is free to move more and sprinkling it throughout the back. I also love the ash brown colors she chose, giving it a softer look.
Balayage on shorter hair is typically a partial balayage instead of an all-over balayage. You need quite a bit of length to balayage hair, so the hair underneath on short haircuts is not usually long enough to balayage. This is a massive benefit for those with short hair because you save quite a bit of money while still getting the entire balayage look.
High contrast balayage is excellent for those who want something that will stand out but don't want a drastic color change. If you're going for an ash brown balayage, you'll need to start with a black base to get that noticeable color difference still. This color also involves fewer balayage highlights but much chunkier balayage highlights.
This is another look that looks great on straight hair too. It is still just as high contrast straight as it is curled because there is a lot of separation between the dark base color and the ash brown balayage pieces. This is one of the only balayage that looks just as good on straight hair as it does on curly hair.
Nearly grey balayage uses almost precisely the same shades of color as the high contrast balayage, but the placement of the balayage is different. This balayage is blended more by highlighting finer pieces that blend seamlessly. The mixture of black and grey-brown balayage creates a slate shade that almost looks grey, but not quite.
Be warned. This color does require quite a bit of maintenance to keep it looking its nearly grey color. You may need to go into the beauty shop between balayage touchups just to get a toner. You can also tone your hair at home with grey toner and purple shampoo.
I love subtle balayage because it just slightly boosts your hair color without having too drastic of a change. I like to do a subtle balayage with a foilayage technique because this allows me to take smaller pieces and blend them into the root better with teasing.
Literally, anyone can pull off this look depending on what ash brown colors you go for. If you have darker features, do a darker ash brown as ashy as you would like. If you have lighter or warmer features, make your subtle balayage a tad lighter and more neutral.
The money piece is a trend lately where only a section of hair around the face is colored. This trend started because balayage typically include a highlight around the face slightly brighter than the rest of your hair. The trend has since morphed into its own style and is more of a statement now.
I have loved this look lately because it gives you a pop of unique color without having to change your entire hair color. If you want the color to blend in with the back a little more, add a bit of ashy brown balayage throughout the back. Either way, the hair color around your face will be the focal point.
How to Style Ash Brown Balayage
A balayage is just about the most Instaworthy hair color you could have today. But simply having the color is not enough if you want that picture-perfect hair. You'll also need to know how to style your balayage hair color.
Wavy Curls
This hairstyle is how you see most balayage colors styled today. These wavy curls are those curls that look effortless and like you've spent a day at the beach. However, if you have ever tried to get wavy curls, you'll know they are indeed not effortless.
There are a couple of tools that I like to use to get wavy curls, and that is a straightener or a wand. If you want the best-looking wavy curls, go for a straightener. But if you are not the best at styling hair, a wand is the easiest route because you simply wrap the hair around the barrel, using the entire length of the wand. When I use a wand, I leave about an inch or two of the ends uncurled.
Using a straightener for curls allows you to customize each curl for a messier look, but it takes a bit of practice to get down. I start about two or three inches from the root, clamp the hair in the straightener, do a 180-degree turn with the straightener, and pull it down the length of my hair. While sliding the straightener down, I direct the hair down instead of perpendicular to the head.
Professional tip: Change the direction of your curls with every section. Wrap the hair around the wand the opposite way or turn your straightener in the opposite direction.
You probably think, "I don't need tips on how to straighten my hair." But I would not recommend just straightening your hair into a flat style. This rarely looks good with a balayage, so I like to add slight bends to the ends of the hair by barely turning the straightener in one direction or the other. This gives your straight hair a bit of movement and volume.
Updos
There will always be days when you just want to throw your hair up and not deal with it. The only tip I have for your updos with ash brown balayage is to not comb your hair straight back into a high bun or ponytail, especially if the hair around your face is lighter. The highlights look really strange styled this way.
Instead, give your hair a small part at the front so your balayage highlights can lay the way they were colored, and pull your hair back into a low pony or bun. Bonus points if you have shorter hairs around the face to fall down. Pull the hair low in the back and twist it into a claw clip if you want a high pony look.
FAQ's
Question: Do you need to bleach your hair for ash brown balayage?
Answer: You will still need bleach to achieve an ashy brown balayage color. Anytime you lift your hair color to a lighter color, it will pull warm, even with an ash hair color to an extent. To get an ash brown, you will have to lift your hair with bleach, a couple of shades lighter than your desired color, and then tone it down to an ash brown color.
Question: What color does ash brown fade to?
Answer: This depends on what your starting color was. It would fade warm if you had to lighten your hair to get ash brown. You can offset these warm tones by using a purple shampoo or toning it again. If your hair was already blonde and you colored it darker to ash brown, it could fade to a muddy color. You will have to recolor your ash brown if it does this.
Question: Is ash brown balayage hard to maintain?
Answer: Ash brown balayage isn't the most difficult color to maintain, but you must do a few things to help it stay ashy. Using a purple toning shampoo helps a ton. You'll want to use this more often than blondes usually do, about every other wash. You may also have to tone your ash brown in between balayage appointments every five to six weeks.
Question: How much is ash brown balayage?
Answer: This highly depends on what type of ash brown balayage you want, but for a standard full balayage, you can expect to pay anywhere from $150 to $250 in the salon. Doing something small, like a money piece around the face, may only cost you around $90. The price can also go higher than this, depending on where you go and how experienced your stylist is.
Should You Try Ash Brown Balayage?
Ash brown balayage is a great color for those who want a more natural-looking color that still has the beautiful, fashion-forward dimension you get with a balayage. Typically I like ash brown colors on those with cooler, darker skin tones, but people with warmer and lighter skin tones can also pull off this color if they go more towards a neutral ash brown color.
My favorite of these ideas is the natural ash brown balayage because nearly anyone can pull it off, and I love a color that can fool people into thinking it's your natural color. Although, if I were looking for something that would stand out a bit more, I would go for the ash brown money piece.
Looking for more interesting readings? Check out: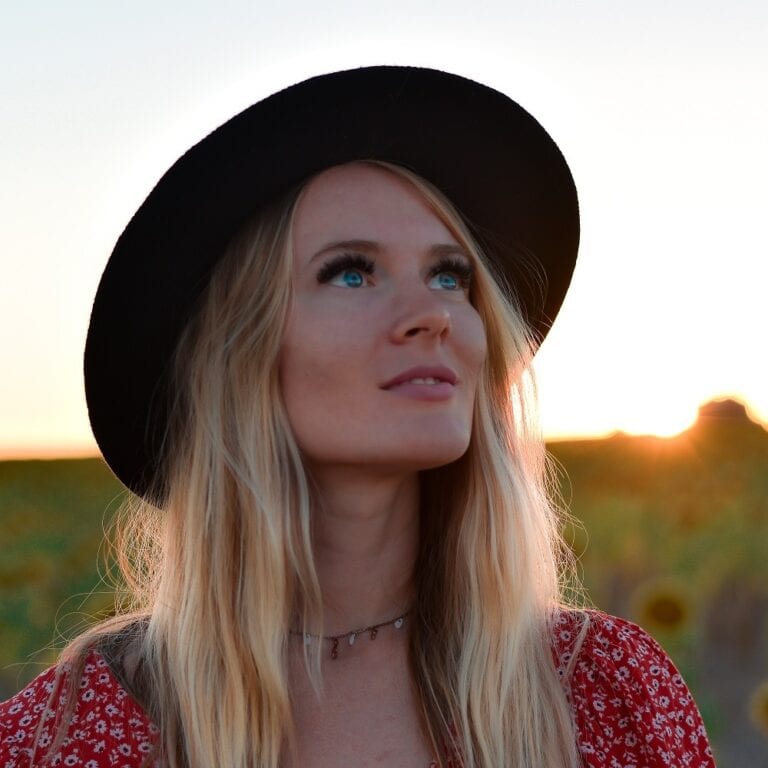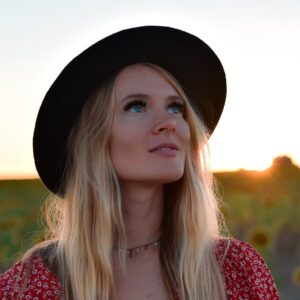 Latest posts by Haley Parker, Licensed Cosmetologist 10+ years
(see all)