Red hair has been a major trend this year. So far, I have seen every shade from natural ginger red to sultry dark auburn and summery strawberry blonde.
If you're looking for a new way to live up to this hair color trend, I suggest trying a balayage. A balayage is a hair coloring technique where a colorist paints two or more colors into your hair. You can achieve limitless options, especially with red hair; every balayage look is destined to stand out. Check out my red balayage ideas & style guide for some inspiration!
Bottom line up front
The balayage look I recommend is the red and blonde twist. I love how the model mixes different shades of red, such as auburn, ginger, and copper-red, with blonde locks. All of these colors are subtle but give the model's hair so much more dimension.
How I Chose These Looks
Before I cover the looks I found on Instagram, I will explain all of the different factors I used when finding the best red balayage ideas. This section will help you decide which look is best for you.
Hair Length
Most balayage looks out there are done on long and medium-length hair. While you may think that a balayage on short hair may look weird, there are ways to pull off a balayage on short hair. You'll just have to use the right shades. Lighter and brighter shades of red stand out more on short hair than darker red or auburn balayage. However, choosing a brighter shade of red will result in a bolder look.
Type of Balayage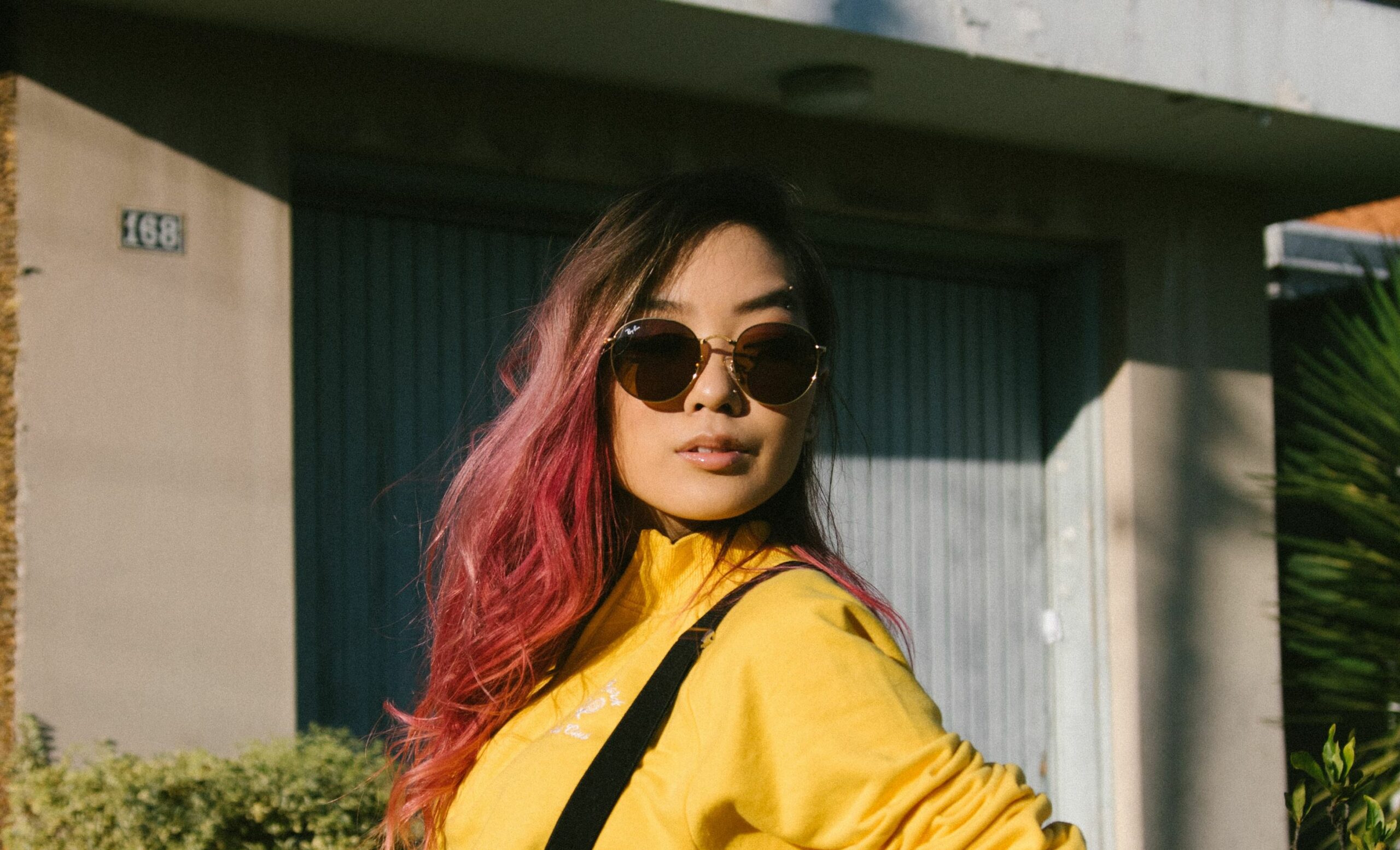 Different types of balayage can influence the look you choose. If you're a natural redhead and don't want a too-bold look, your stylist can add colors to enhance your natural red hair. This usually includes lighter colors, such as strawberry blonde, that weave in with your natural color. But if you prefer to go bold, you can opt for a firetruck red and bright orange balayage or similar intense colors.
Your colorist can also place the colors anywhere. While many people prefer the balayage colors flowing downward, your colorist can add different tones to the front of your hair to frame your face. I aimed to include various balayage styles so you can choose the best one for you.
Shade of Red
There are different shades of red you can choose for your balayage. You can stick to natural colors, such as ginger or strawberry blonde. If you prefer an unnatural shade of red, some trending colors are coral-red, rose gold, and ruby red. There are also dark red options, such as dark auburn. I tried to include these different colors and styles in this list.
My Favorite Red Balayage Ideas
Are you ready to look at some amazing red balayage ideas? Here are the best ones that I could find on Instagram!
I gasped when I first saw this look! The model has a couple of shades of red, such as auburn, ginger, and copper-red. Blonde locks were added to make this a bolder look. If you want a red balayage that isn't super-red, this is a look that will look amazing on anyone. Credit: @beautylaunchpad.
Copper is one of the trendiest hair colors right now. If you don't want to dye your hair copper completely, I suggest choosing a look like this. The model has dark hair with copper locks weaving in with her brown hair. This is the perfect balayage if you have dark brown or black hair and want to add more dimension. Credit: @sarabotsfordhair.
This is a great red balayage look if you want to incorporate different tones other than red. The model combined dark and bright red with orange to create a fiery balayage look. All of the colors look so great together and are blended really well. You also don't need to be a natural redhead for this look. Since dark red makes up the bulk of the color, I see this looking great on natural brunettes. Credit: @samihairmagic.
I can best describe this color by naming it "spicy red." This color combines shades of red and brown; rather than looking dark like auburn hair, it looks like a natural cinnamon color. This balayage looks bold on @capellibymegs' dark hair while still maintaining some natural tones. While the model has long hair, I can also see these face-framing pieces looking great on those with short hair.
I love this look if you're trying to lighten your natural red hair or add more red tones to blonde hair. Peach-blonde chunks weave into dark auburn hair for a gorgeous look that brightens the model's face. I also love this look because it's versatile. You can add more peach-blonde pieces or make the dark auburn stand out more. The long curls also give the model's hair more definition. Credit: @sarabotsfordhair.
This cherry red hair color is also a big trend. It's one of my favorite shades of red, and I've had this hair color countless times. I also love this balayage because it's subtle. The cherry red color goes from dark to vibrant, and you really can't tell these are two different shades. While I usually don't recommend doing a balayage at home, this one is simple enough to pull off DIY if you have a friend who's great at hair — assuming you don't need to bleach your hair. Credit: @samihairmagic.
This is definitely a red balayage look I would do! This dark red color is also a big trend, and it's such a cool color without looking too extreme. I've had dark red before, and I love how the color looks on me. I can also see anyone pulling this off, especially if your hair is naturally dark. And as you can see from the model, her hair looks amazing, both straight and curly. Credit: @hairstylist.madison and @melea.k.hair.
You can also do the copper hair trend if you have lighter hair. The blonde locks melt into the model's copper-red hair. There are also pieces of ginger-red hair for more versatility. This is a great look if you have natural copper-red hair and want to transition to blonde or vice-versa. Credit: @sarabotsfordhair.
Beachy hair doesn't have to be blonde. I personally think these soft copper highlights on the model's red hair and the beach waves make her hair look perfect for summer. All these colors look so well together, but this look is low maintenance enough for sunny days in the sand. I also like the bolder auburn pieces toward the bottom that give her hair more dimension. To make this look edgier, you can also opt for bright red instead of auburn. Credit: @haleykurtze.
We'll be entering September soon, and I am so ready for fall! Fall leaves are what first came to mind when I saw this balayage.
These medium-toned auburn highlights look stunning on the model's naturally dark hair. You can also take this look and customize it with so many options. For example, if your hair is naturally auburn, you can do the opposite and add some dark brown pieces. You can also add more copper in here for dimension or opt for a darker shade of auburn if these colors are too light for you. Credit: @galleria.boutique.salon.
Do you want an intense red color? If so, choose a look like this one. I love how she combines the intense red with her natural dark hair, so the red stands out more. I also like how the balayage is streaky and fans out at the bottom of her hair, and this gives her hair more dimension. If you want a similar style but don't want a color this intense, I suggest choosing a deeper red such as auburn. Credit: @colored_byvee.
I tend to see this lovely dark copper color as highlights, but I love them more as this balayage/lowlight style. As I said before, copper is a trending color, but classic copper may not work for those with dark hair. This dark copper color looks amazing with the model's naturally dark hair. If you want a similar yet bolder look for the winter, I suggest choosing pumpkin spice instead, which is a burnt orange color. Credit: @atomicliz.does.hair.
This is such a fun balayage look if you want to combine red with different warm colors. The balayage starts off as a dark auburn on top and transforms into waves of golden blonde and copper. This is a great look if your normal hair color is red or blonde. If you want to go more intense, I suggest adding bright red. Credit: @emwilson_hairdays.
Do you want to do a copper balayage but are unsure which shade you want? I love how this balayage mixes orange and copper tones. The colors are bright enough to appear on the model's naturally dark hair. Plus, it doesn't require as much maintenance as you would think. Adding more bright red tones can also achieve a fiery look with this style. Credit: @mckenna_oohlala.
This vivid red and mahogany balayage is so pretty! The red is on the brighter side, but that's why I love this look so much. If I were to do this look, I would want there to be more mahogany. This style looks more like a vivid red balayage with brown roots. Otherwise, this look is absolutely stunning and is a cute style for the upcoming fall season. Credit: @elysianhairartistry.
One of the downsides of the red hair color is most shades look less-than-perfect on those with cool undertones. However, raspberry red is one of my favorite colors and has natural cool undertones. Raspberry red has pink and red tones, making it appropriate for various people. I also love how the model includes some rose gold tones in her balayage, which is another great shade of red for those with cool undertones. I also love the model's curly hair, so you see the definition. Credit: @ha1r.by.tay.
The reverse balayage is also a popular hair coloring technique. Most balayage techniques add lighter colors to darker hair, but a reverse balayage adds darker colors to lighter hair. On this model, we can see red tones added to her natural caramel-blonde color, and I also see other tones, such as ginger and copper. This is a perfect style if you're a blonde who wants to transition to red hair without fully making the jump. Credit: @beauty.by.tay.k.
I had this hair color before, and I loved it! I have naturally dark hair and wanted to go red without bleaching my hair. My colorist whipped up this color, and the red really did show. As you can see, cherry cola is a deep red-black hair color that I've seen more than ever. This is a great color if you want to go darker for the fall and winter but want something other than your typical dark brown or black color. Credit: @beautybyjasmarie.
Want if you want a red balayage, but your hair is a perfect brunette and not too dark? I love this look. The red the model used is more of a cinnamon color which looks natural on her golden brown hair.
This is a great look if you want to add reddish tones to your brown hair, but you don't want to go too intense. I do wish there were more dimensions in her hair. If this were my hair, I would add more ginger tones to brighten up the brown locks. Otherwise, this is another great hair look for the fall. Credit: @itmightgethairy.
I love the hair color garnet. It's a medium-toned red that I like to call "toasted" because of its brown tones. It's not as dark as burgundy but isn't a very light red, so it's a great color if you want to add more red to your locks without going overboard.
I prefer garnet red with brown hair, but I love how it looks with this balayage. The model incorporated some of her natural red hair with the garnet color in addition to blonde and copper, so her hair looks extremely cool. This is such a great winter color for blondes who want to go darker but don't want to commit to dark hair.
FAQs
Question: Is a Red Balayage Easy to Maintain?
Answer: Balayage is easy to maintain because the color lasts longer, and you don't need as many touch-ups. However, red hair dye isn't the easiest to maintain because red hair dye fades fast. I suggest refraining from washing your hair if you dyed your hair red.
Question: How Long Does a Red Balayage Last?
Answer: Most balayage lasts three to four months. However, red hair dye lasts an average of four weeks. And if you don't go to a good stylist, red hair color can fade to look brassy and even develop an orange tint.
Question: What Should I Avoid After Getting a Red Balayage?
Answer: Avoid washing your hair! Don't wash your hair for at least three days after you dye your hair any color. This is essential so the color has plenty of time to set in your hair. You should also avoid getting your hair wet, in general. Stay indoors as much as possible, especially if it's raining. Don't swim and avoid strenuous exercise.
Bottom Line
The red and blonde twist is my favorite of all of these looks. This is not only a trendy look, but I can see these colors looking amazing on anyone. I also love the different shades of red that the model has, such as auburn, ginger, and copper-red. And with the blonde mixed in, her hair has so much more dimension. Her long hair and the natural waves also give her hair more dimension.
Looking for more interesting readings? Check out: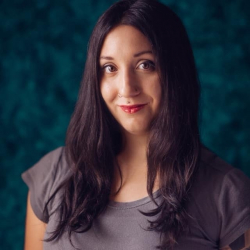 Latest posts by Stephanie Jensen, Hair Trend Spotter & Home Tester
(see all)