Silver hair is incredibly popular in 2022, and it's not difficult to see why. The metallic, bright shiny hues have something otherworldly and bold about them. Not to mention, silver is understated enough to go with almost any color outfit but is still sure to attract attention in a way that's as demanding as other extravagant hair dyes on the color spectrum. 
Although I've never dyed my hair silver, I have consistently bleached my hair baby/platinum blonde for over a decade. I also have a lot of friends who have been through the process. So, with that said, I'm going to impart what knowledge/research I have on the subject to help you find the best silver hair dye to achieve this look at home.
Let's get started!
Bottom Line Up Front
Silver is a majestic and elegant hair color, but it's difficult to achieve. Only the brightest hair will get the right vibrant hues, which may fade within a few weeks. However, I recommend Arctic Fox because of its high-quality, vegan-friendliness, and the fact you can mix it to achieve an array of hues. 
What's Silver Hair Dye?

Silver is one of the most popular hues in the recent trend toward metallic hair colors. It comes in various faceted tones, such as platinum, steel, slate, graphite, and more. The spectrum offers near endless possibilities and many products to choose from!
While grey hair dye is more muted and less vibrant, high-quality silver dyes come with a sheen that makes your hair shimmer. As a color, it's immensely versatile and also works exceptionally well as a basis for pastel colors like pinks and purples.
Can I Dye My Hair Silver at Home?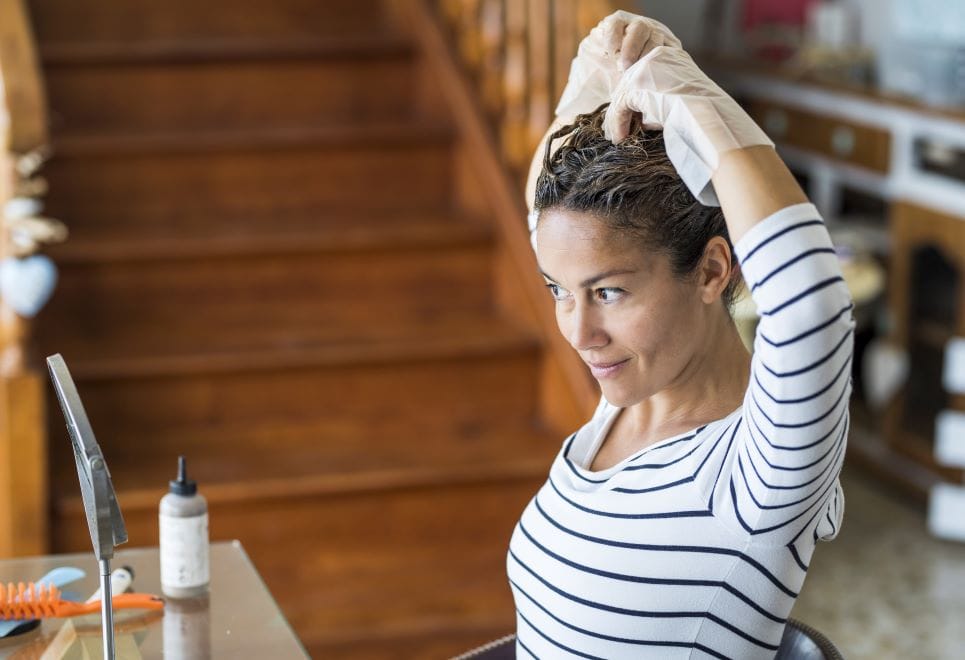 The fact there are so many silver hair dye products available for home use is good news. But if I'm honest, it's not the easiest look to achieve on your own. You can get great results with much effort and labor, but this depends entirely on your initial hair color and how much work you're willing to put in.
If your hair is dark (brunette or black), you'll need to pre-lighten it first. Even dark blondes will need to lighten their hair with bleach. This is especially true if you're looking to achieve a bright silver. In this case, you'll need bleached hair that provides a suitable base, which is almost white. Otherwise, you won't get that true silver color. 
That said, it's not uncommon for people to spend many hours at a hair salon to get their hair to the brightness needed for proper silver coloring. So unless you're already sporting bright blond hair, be aware that you might need to strap in for lengthy procedures and a lot of bleaching.
Please note: Not everyone's hair can be bleached effectively, especially if your skin is easily irritated. So, I recommend talking to your hairdresser first and getting their advice on whether silver is the right color for you based on your hair condition. The process won't be easy on your hair, so sometimes, it's best to adapt your vision to the realities of your own mane.
What to Consider When Buying Silver Hair Dye
Before diving into some recommendations, here are a few things to bear in mind before spending your hard-earned money on silver hair dye:
Ingredients
If you've already experimented with hair color, you might know that some ingredients aggravate your skin. However, if you haven't dyed your hair before, you might be in for a nasty surprise. Many people are allergic to hair dyes, and some products contain toxic ingredients. 
If you have sensitive skin, there are many ingredients to actively avoid, including:
Phthalates

Ammonia

Peroxide

PPD

Alcohol

Parabens

Glutes

Sulfates
Before using any dye on your entire head of hair, always do a patch test by applying the dye to a small part of your skin that isn't visible. For instance, the back of your ear. Then wait at least 48 hours to see if you suffer any adverse effects.
Ethical Brands
Sustainability and ethics are big talking points in today's cosmetics industry. For example, if you care about animal rights, you might want to choose a hair dye that's vegan and cruelty-free. Many hair dye brands are also becoming increasingly eco-conscious. For instance, there are now brands that use recycled materials for packaging.
Hair Dye Quality
It goes without saying that different brands offer different qualities of hair dye. Unfortunately, it's almost impossible to tell how well a hair dye will do before you buy it and give it a go yourself. This is an expensive and tedious process. However, anyone that loves coloring their hair will tell you that it's just part of the experience. 
You can, however, spend some time reading reviews online to alert you to issues such as dye staining or the color running too easily. While it's normal for the dye to weaken over time, it shouldn't wash out too early. 
Pro Tip: If you're trying out a new dye, keep a close eye on how many washes it lasts and how it does after being out in the rain.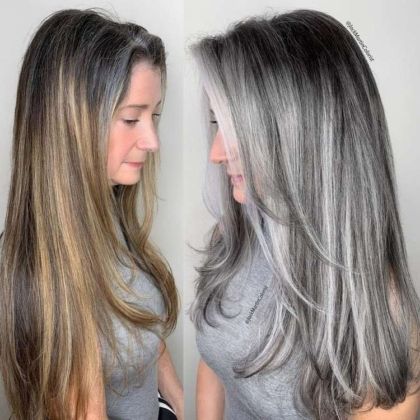 Cool greys and silvers look great with pale white and olive skin, but they don't always achieve the same striking results with complexions that skew towards pink. 
Silver is cool and unforgiving and may drain your skin if it doesn't have any warm undertones.
So, before choosing a hair dye, familiarize yourself with the type of silver that suits you. There are a range of metallic variations available, such as peachy silvers and rose gold, both of which are better suited to those with slightly pinker skin.
Pro Tip: One thing you can do is ask yourself if gold or silver jewelry looks better on your skin. If silver doesn't suit you, you might face similar issues with your hair color.
The Best Silver Hair Dyes
Now that I've covered what to consider before picking a hair dye, let's look at some of my favorites:
Suppose you're looking for long-lasting silver hues that produce a stunning shade and complexity. In that case, this multi-faceted shimmery dye is a good choice. The results won't make your hair look flat or dull. In addition, the kit includes a deep-conditioning hair mask for nourishing your hair post-color treatment. 
The results last up to eight weeks, with a simple dyeing process that takes only 20 minutes. 
This color is suitable for brunettes looking to create highlights and blend their darker hair into silver-gray.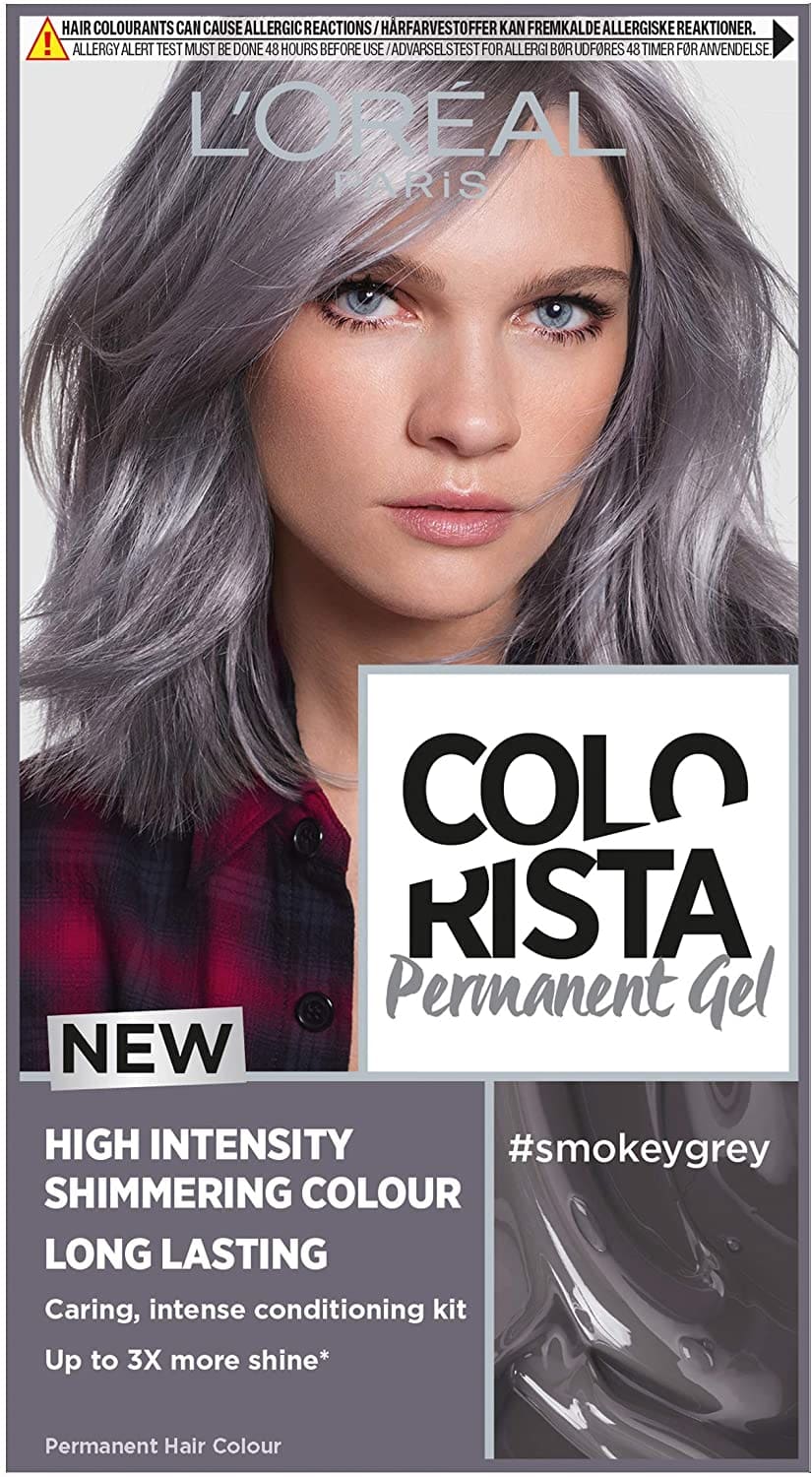 Pros
It's gentle on your hair

It's easy to use

It's long-lasting

You'll benefit from a multi-tonal cover

It's a good option for brunettes wanting to fade to silver

It's cruelty-free
Cons
It needs a regular touch up

It's not suited to really dark hair
This stunning silver color is excellent for a multi-dimensional look. It's worth considering if you're blonde because this dye will achieve a radiant shade of silver on bright hair. 
In addition, the color is enriched with multi-shine boosters that produce a shimmering tone, enhanced with anti-fading technology.
Each kit supplies an applicator bottle, making it super easy to use at home. Then, all you have to do is mix the ingredients as per the instructions.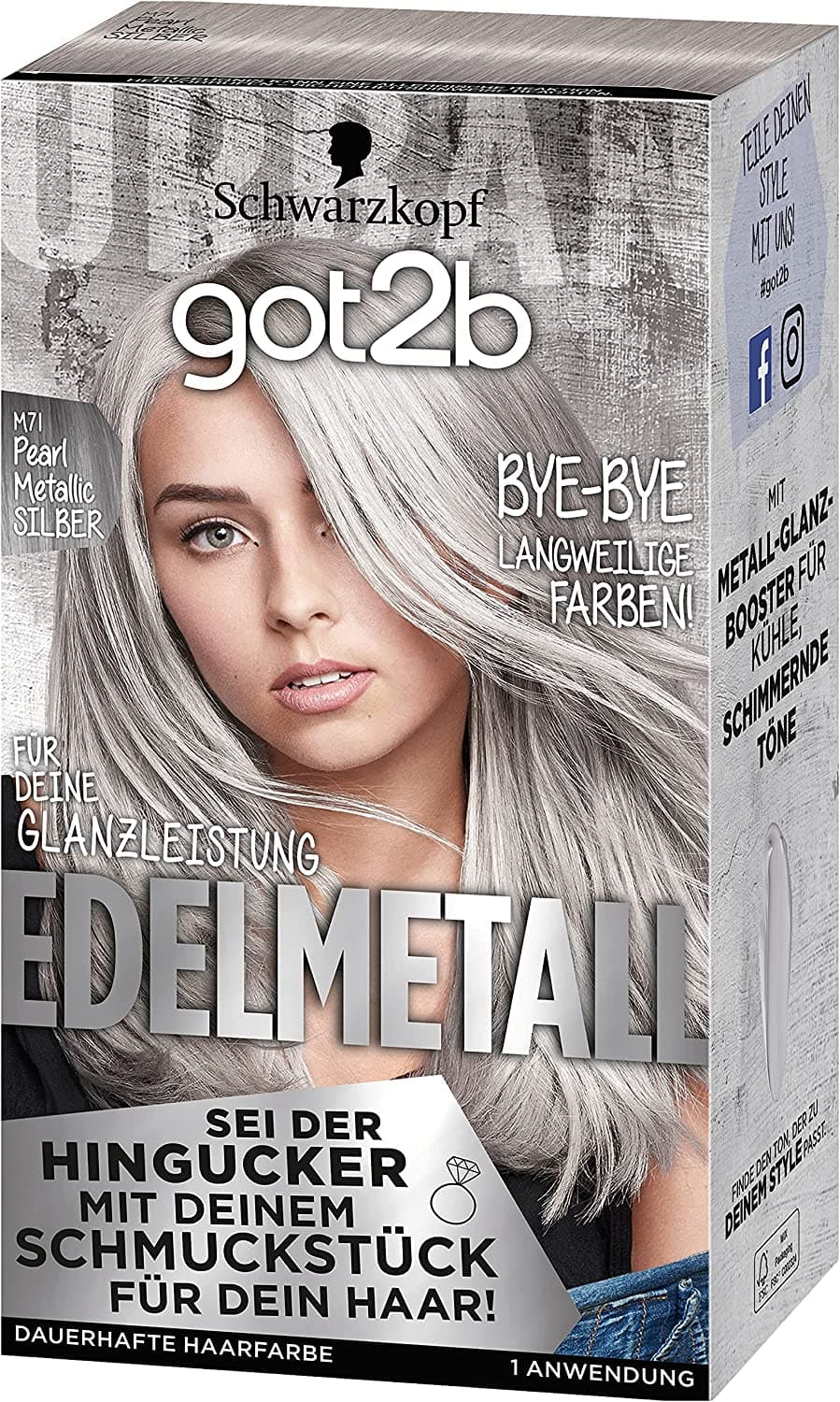 Pros
This dye suits all hair types

This dye will create a bright silver color if you already have blonde hair

It's lightweight

It's easy to use
Cons
It won't work with darker hair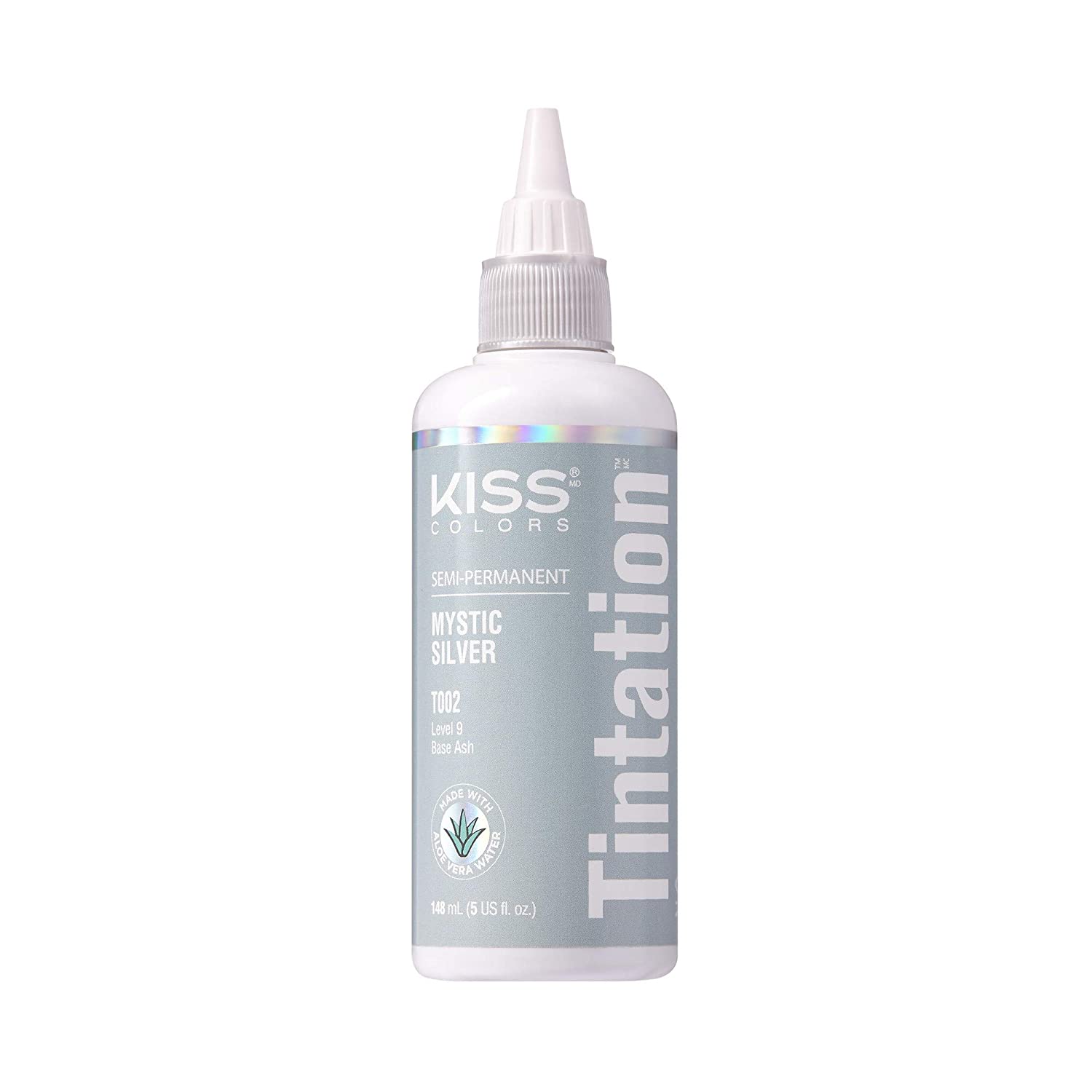 If you're looking for natural ingredients that won't harm your hair or skin, Kiss' Mystic Silver might be the right choice. It creates bold colors without putting the condition of your hair at risk.
It's infused with natural ingredients. For example, aloe vera hydrates and smooths your hair. At the same time, argan oil and olive oil provide much-needed vitamins to restore shine and increase your hair's elasticity.
The product doesn't include ammonia, peroxide, or sulfates. Instead, it offers semi-permanent color penetration that only deposits color on the hair's outer layer. Unfortunately, this means the color can't lighten.
Pros
This dye is infused with natural ingredients that strengthen your hair

With its outer-layer application, this dye won't damage your hair

It's easy to apply

No ammonia, sulfate, or peroxide
Cons
This dye isn't as long-lasting as some of the other options on this list

It won't work on dark hair

Prafana's ChromaSilk Vivid Silver is an award-winning choice for silver-gray hair. The dye comes with a high pigment count and a creamy consistency. You don't need to apply any developer, and the results are long-lasting, creating a lustrous smokey tone. 
Pros
No ammonia, paraben, phthalate, Mea, or DEA

Highly pigmented for great color results
Cons
It's expensive

The color might bleed

It doesn't come with an applicator
This bright grey dye is excellent for creating luminous silver highlights. It offers a high-definition shiny silver with incredible vibrancy. One neat feature is that you can mix your own color at home. For instance, if you want a pastel shade of silver, just mix it with the conditioner included with the kit. In contrast, ultra-bright silver is achievable using the colorant directly. 
This semi-permanent dye promises to last for up to 15 washes.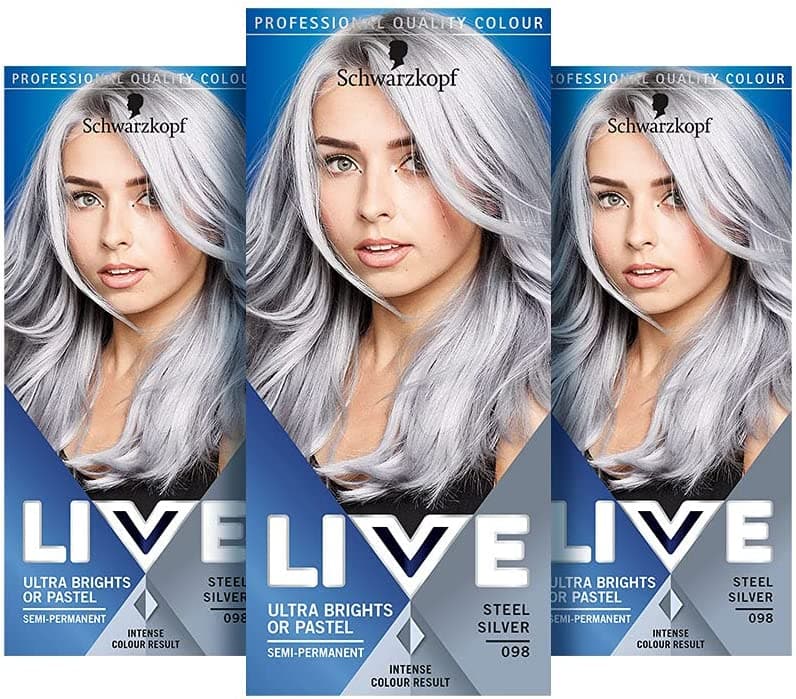 Pros
It's relatively long-lasting

You can choose to create a pastel or bright silver color

It works great as a highlighter as well as a global hair dye
Cons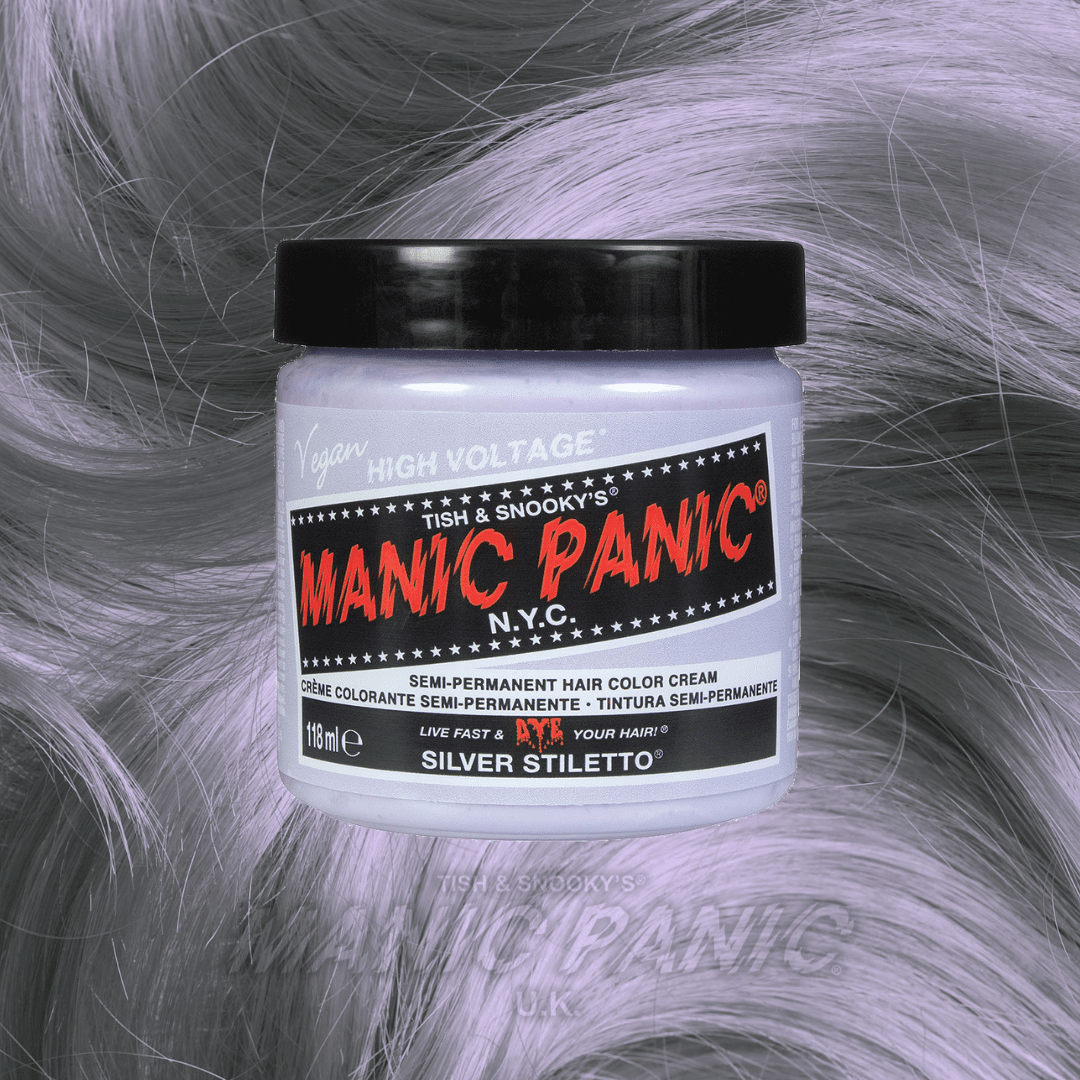 Manic Panic is a punk rock hair brand that's been around since the 70s. This silver-toned semi-permanent hair dye is vegan and paraphenylenediamine (PPD) free. This product can create vibrant shades of lilac and gray and comes in a reusable tube that you can use for touch-ups. Their colors last up to four to six weeks.
Pros
You get a resealable container

No harsh chemicals are used in its formula

It's vegan and cruelty-free
Cons
This color is more of a gray than a silver

Most people will need more than one tub for full coverage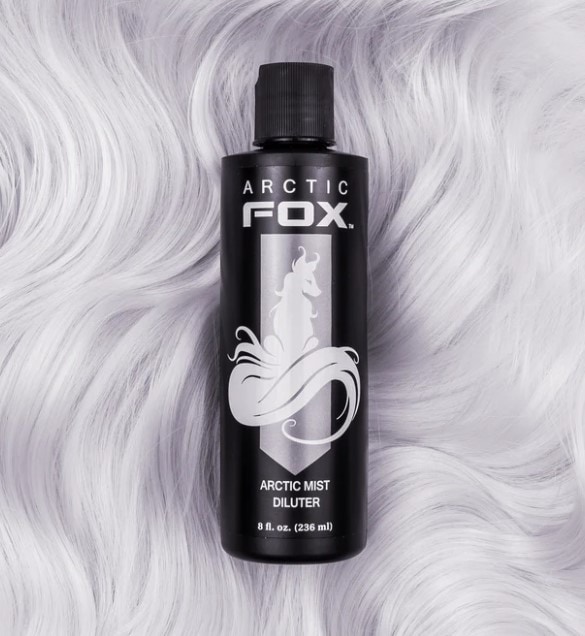 If you prefer home-produced products, then Arctic Fox's hair colors are an attractive option. This is especially true of anyone who vegan and cruelty-free products are a must. Not only that, but all Arctic Fox hair products have added conditioners.
This brand has two silver hair dyes: Sterling and Arctic Mist Diluter. However, the latter is just a base for mixing a custom color or pastel using any other AF shade. In contrast, the Sterling is a light gray and ideal for anyone who wants a steely, silvery look. These colors are long-lasting, vibrant, and semi-permanent. Not to mention peroxide, ammonia, and PPD-free.
Pros
You can mix color palettes

No harsh chemicals

Vegan and cruelty-free

Affordable
Cons
It doesn't last as long as chemical brands.
oVertones: The Pastel Silver Healthy Color Duo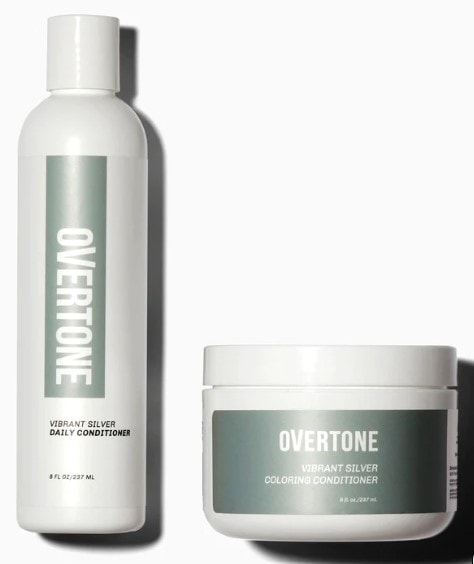 You may, for example, just want to add a little something unusual and individual to your hair, no matter what color it is. If that's the case, you might be interested in trying a silvery look with shampoo and conditioner from oVertones: The Pastel Silver Healthy Color Duo.
Alternatively, you might simply be looking to maintain your hair because you've already dyed it silver. If so, their products may also suit your needs. 
Pros
It boasts a 100% vegan, cruelty-free formula

It works on all hair types, including curls

You only need to leave it on for 10-15 minutes

No harsh chemicals

It comes in a range of 30+ colors, including the above pastel silver.
Cons
It won't last as long as an actual dye.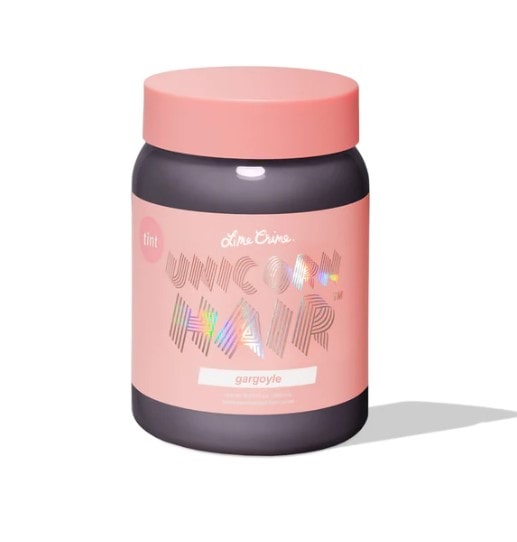 Although I've already referred to a few cruelty-free silver hair products, if you're looking for a company that stands by its vegan and cruelty-free credentials, look no further than Lime Crime. 
It's a hair and beauty brand aimed at anyone who doesn't want to blend into the background. When it comes to silver coverage, choose Unicorn Hair Full Coverage in Charcoal or Unicorn Hair Tint in Stone Grey.
Pros
This dye comes with a lovely sugary citrus vanilla scent

The products are designed to fade gradually

Products are vegan, PETA, and leaping bunny certified

Products are made with vitamins and fatty acids to promote moisturization
Cons
There's only one choice of silver full coverage dye, and it's pretty dark
Frequently Asked Questions

Before rounding off this guide on the best silver hair dye, let's answer some frequently asked questions on the topic:
My Final Verdict
Grey hair is no longer a dreaded sign of age but a bold, elegant, exciting color. As such, the trend toward metallic hair is still going strong in 2022. Silver is assured to draw attention and turn heads! So, I hope this guide helped you pick the right product to achieve the silver mane of your dreams.
But before this review comes to an end, if I had to pick one silver hair dye out of all of the ones listed here, it would have to be Arctic Fox Sterling silver. It has four out of five stars in its customer reviews. Plus, they offer clear guidance on how to achieve the ultimate silver look and I love that their products are vegan and free from harsh chemicals. Another great thing about the Arctic Fox range is that you can blend colors. You can mix your silver with a touch of lavender, blue or red for a unique finish. What's not to like?
Looking for more amazing hair colors? Check out: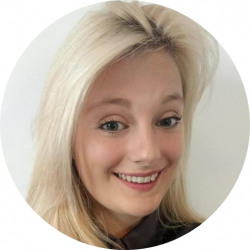 Latest posts by Rosie Greaves
(see all)