Scarlett Johansson is a universally loved Hollywood actress and model. Although she's probably most famous for her appearance in Marvel films, I loved her in Girl with a Pearl Earring! #whatathrowback
You've likely seen here on the cover of glossy magazines, fashion blogs, or maybe Forbes' Celebrity 100 list? All in all, she's a widely acclaimed and incredibly successful woman!
A style icon, I love that despite Instagram's obsession with long beach wave extensions, Scarlett's rocked the short style for nearly five years with an array of different cuts. 
So, today, I want to share some insights into perfecting shorter hairstyles like Scarlett Johansson herself! Interested? 
Good, let's get cracking!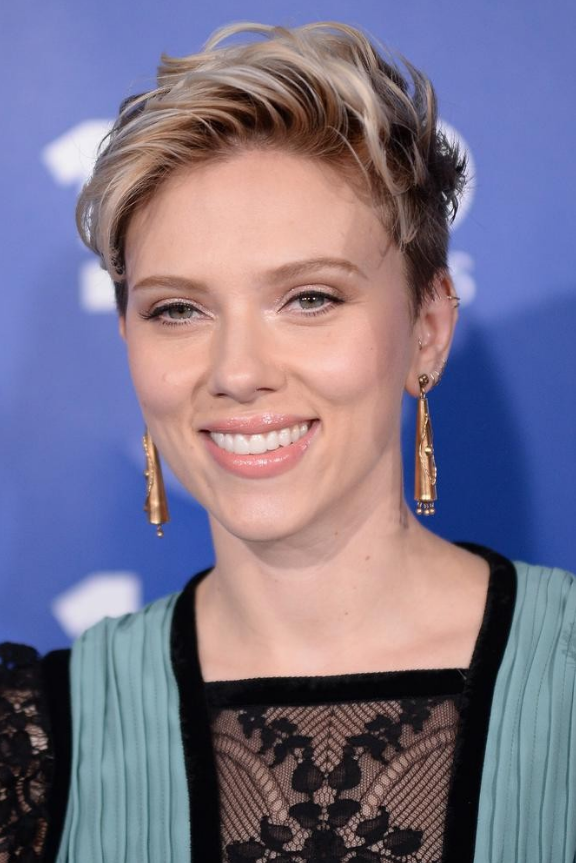 My Bottom Line Upfront 
From bold power cuts to elegant waves, Scarlett Johansson is the perfect example of how to pull off short hair. Arguably, three of her most iconic styles include: 
Blunt cut bobs

Pixie cuts

Short hair cuts with layered waves
…However, Scarlett has been known to rock a Mullet in the past!
Our top tips for achieving hair like the starlet include:
Be bold! Don't be afraid of trying different short styles until you find one that suits you.

Get your hair trimmed regularly. Maintaining short hairstyles requires regular trips to the salon.

Use lifting powders to add texture to fine, short hair.

Understand your face shape before committing to a short hairstyle. For example, a short layered cut tends to suit longer faces, whereas rounder faces usually complement more messy, blunt cuts. Your hair will take a while to grow out, so make sure you choose a style that suits you and that you'll love!
Eras of Short Hair: Scarlett Johansson 
The actress has sported the same hair color for years: ash blonde, which I love! Though, of course, in movies, we've also seen her don shades of red and brown. Over the last five years, her hair length has sat between her chin and earlobe. Though her hair has largely remained short, she regularly chops and changes her style. So with that said, I've listed some of her most striking looks:
Blunt Cut Bob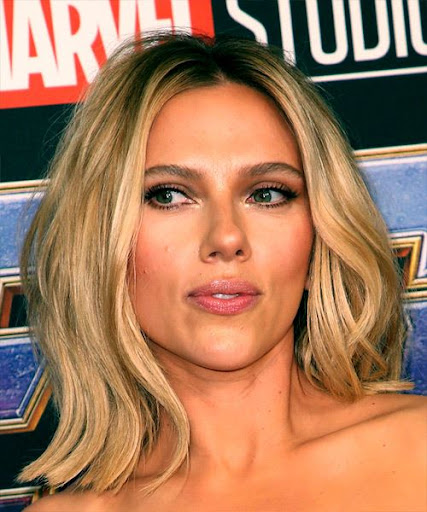 I'm sure you've seen the blunt cut on social media and in magazines. It's a sleek style that doesn't require tons of maintenance, making it perfect for those with busy schedules. Scarlett Johannson has sported this style several times – once back in 2010 and more recently in 2019 for the Premiere of "Jojo Rabbit."
So, with that said, here's everything you need to know about the blunt-cut bob:
What's a Blunt Cut Bob?
This is a straight A-line cut. Although you can add layers to this look, the bottom edge will usually remain predominantly straight, so it's an equal length on both sides of the hair parting. As Scarlett showcases, a blunt-cut bob can extend beyond the chin and even shoulder length. 
Who Is It Best for?
The blunt-cut bob is an excellent choice for oval or round face shapes because it adds sharpness and definition. A solid middle parting also complements this style – especially if your aim is to better frame your face. It also works well if you have straight or wavy hair.
We see Scarlett has plumped for some light and subtle layering, but the edge is straight and equal. I love that she's wearing her hair in waves to add volume and shape to this style.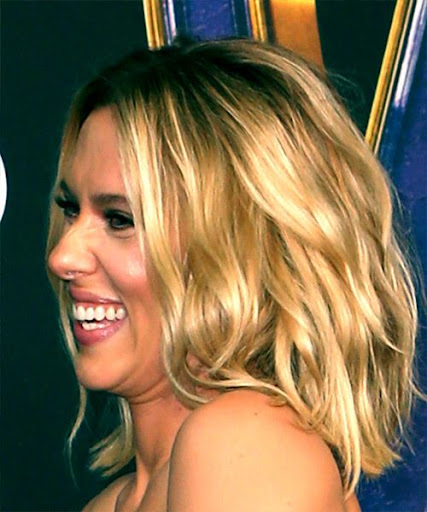 Maintenance 
This style requires little maintenance because it's a straight cut with minimal layering. Usually, it grows out pretty seamlessly and doesn't require visits to a hairstylist as frequently. However, I suggest getting a trim every six to eight weeks to maintain this look.
You may want to add some texture to your mane if you have fine or straight hair. You can easily do this by:
Using texture/lifting powder

Using a curling iron to add volume. You can do this by parting your hair in the middle and dividing it into sections. Take your iron and gently start at the top and work your way down while alternating the direction of the iron to add subtle waves (product recommendation or curling iron further down)

Trying sea salt hairspray spray (product recommendation further down)
My Product Recommendation
Scarlett's hair stylist Jenny Cho recommends Virtue Create Lifting Powder, available at Sephora for $34 and other online retailers, to add texture to the look. It can be used on straight or wavy hair with fine to medium thickness. It's light and adds fullness without leaving hair feeling greasy or weighed down. 
Hold the applicator 2-4 inches away from clean, dry hair, and then pump. Aim to direct the powder towards the root or wherever you desire extra volume. Then gently tousle your hair with your fingertips to add lift and texture and disperse the powder.
The Pixie Cut
One of Scarlett's most memorable shortcuts was the side-swept Pixie cut. This short, choppy style is often sported by celebrities like Rihanna and Emma Watson. It's a bold and defiant style that not everyone's cut out for, but it perfectly suits Johannson's edgy, chic look.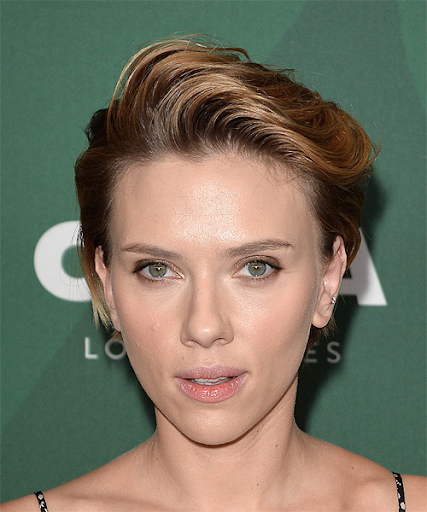 The back of this haircut tapers into the neck, while the sides stay tucked away behind the ears. Because the hair is longer at the top and styled to be swept aside, it further compliments and accentuates a triangular face.
To achieve a side-swept pixie cut, use a comb to sweep your hair to one side when styling, and add a little hairspray to keep your bangs where you want them. If you want a straighter, frizz-free look, work a primer styling product like a lightweight detangler or oil into your hair before you brush it back. 
What Is a Pixie Cut?
A pixie cut is a short, versatile haircut that can be styled in many different ways; it works well with various bangs. Generally, it's a little shorter on the sides than at the top pixie cuts and typically doesn't go past your ears – as you can see with Scarlett's side-swept pixie cut above. 
A pixie cut obscures nothing about your face, making this style ideal if you want to exuberate confidence, boldness, and coolness. Scarlett's short hair certainly made a statement and defied expectations. During the early days of motherhood, the haircut afforded her an easy-maintenance style that also fit under wigs more easily for her acting career! Not to mention, she looks effortlessly gorgeous!
Who Is It Best for?
The pixie cut isn't a "one size fits all" style. Typically, pixie cuts suit those with smaller heads, lower hairlines, fine and straight hair, and rounded faces. That said, it also works wonders if you want to flaunt your sharper features – especially if you boast a beautifully strong, angular jawline like Scarlett.
For those with fine hair, the pixie cut works wonders for providing volume at the roots. In contrast, if your hair is thick, coarse, and/or curly, a pixie cut will be more challenging to style, which may defeat the point if you're after a low-maintenance style. But if that's not an issue, give it a try! 
For example, check out this chunky pixie cut with highlights by @Mila_Kryshchykhina.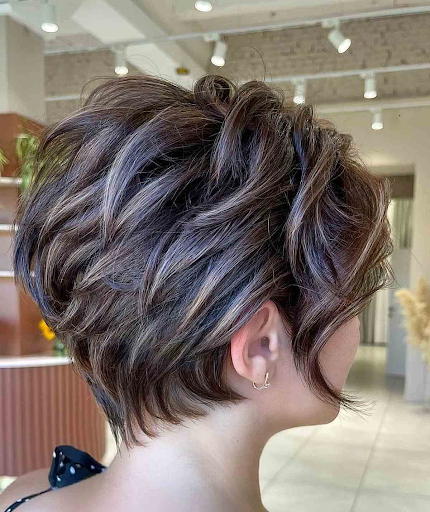 With a cut like this, you can thin out bulkier areas to make thicker strands more manageable and take out the weight. This will also achieve better movement and lift.
Maintenance 
While naturally, fine hair is easiest to style with a pixie cut, be prepared to get regular haircuts (every four to six weeks) to maintain the look. 
If you're planning on straightening your hair, you'll need a small flat iron with adjustable heat. Use the lowest possible heat to achieve your look to ensure the most minor heat damage to your locks, especially if you're styling daily. 
If you wake up with hair standing in all directions, tie back your hair before bed. You can use a mesh head wrap to keep the back and sides of your pixie cut straight.
Finally, wash your hair at least a few times a week. With a pixie cut, the natural oils produced by your scalp don't have far to go, so your strands will quickly look oily and/or weighed down.
My Product Recommendations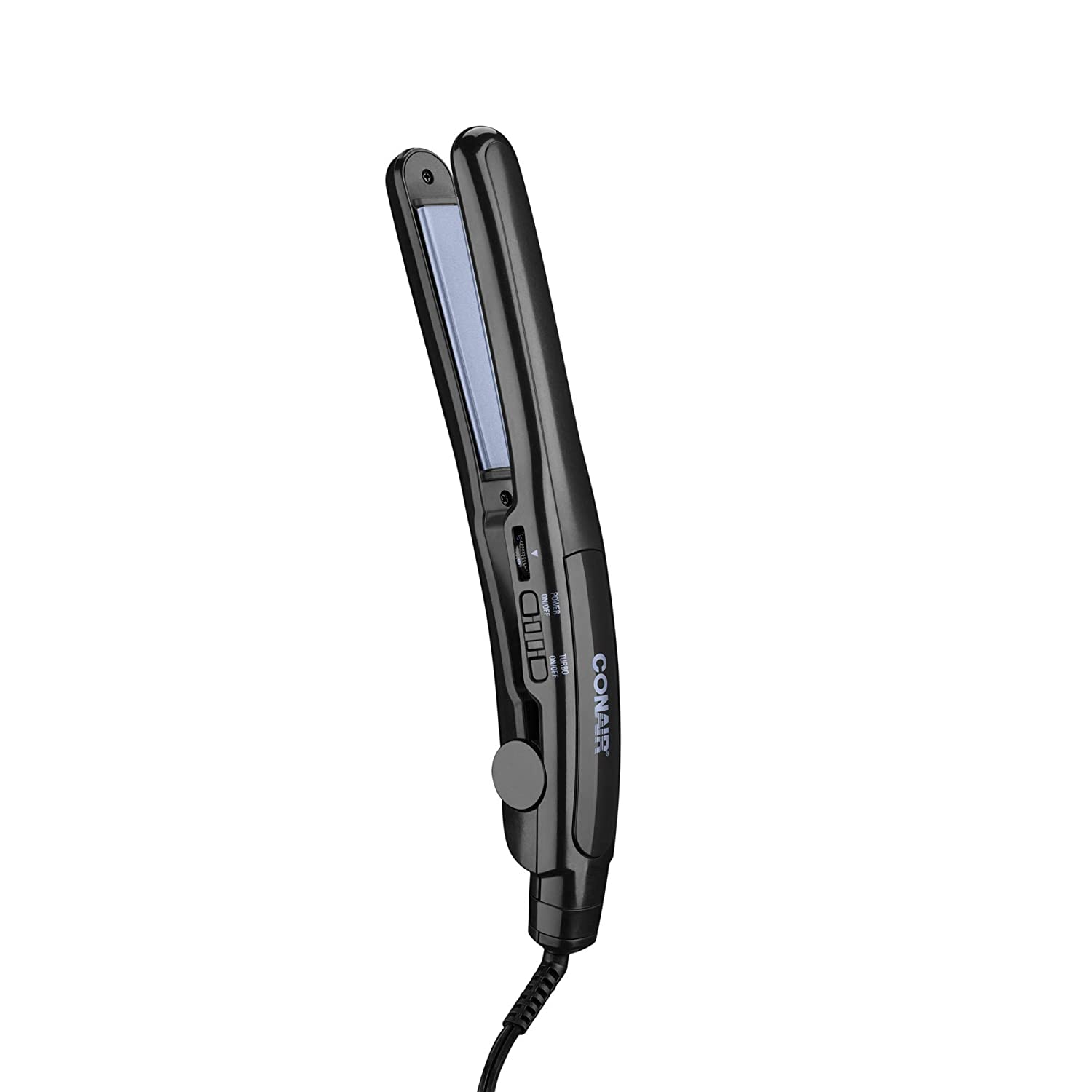 I recommend the 

Conair 3/4-inch flat iron

. It heats up in less than 30 seconds and has 25 different heat settings and a curved grip. It goes for less than $20 on Amazon. The only real problem with this straightener is the cord length. It falls just under 2m, which is fine for personal styling but sometimes a bit tricky if you're trying to do someone's hair.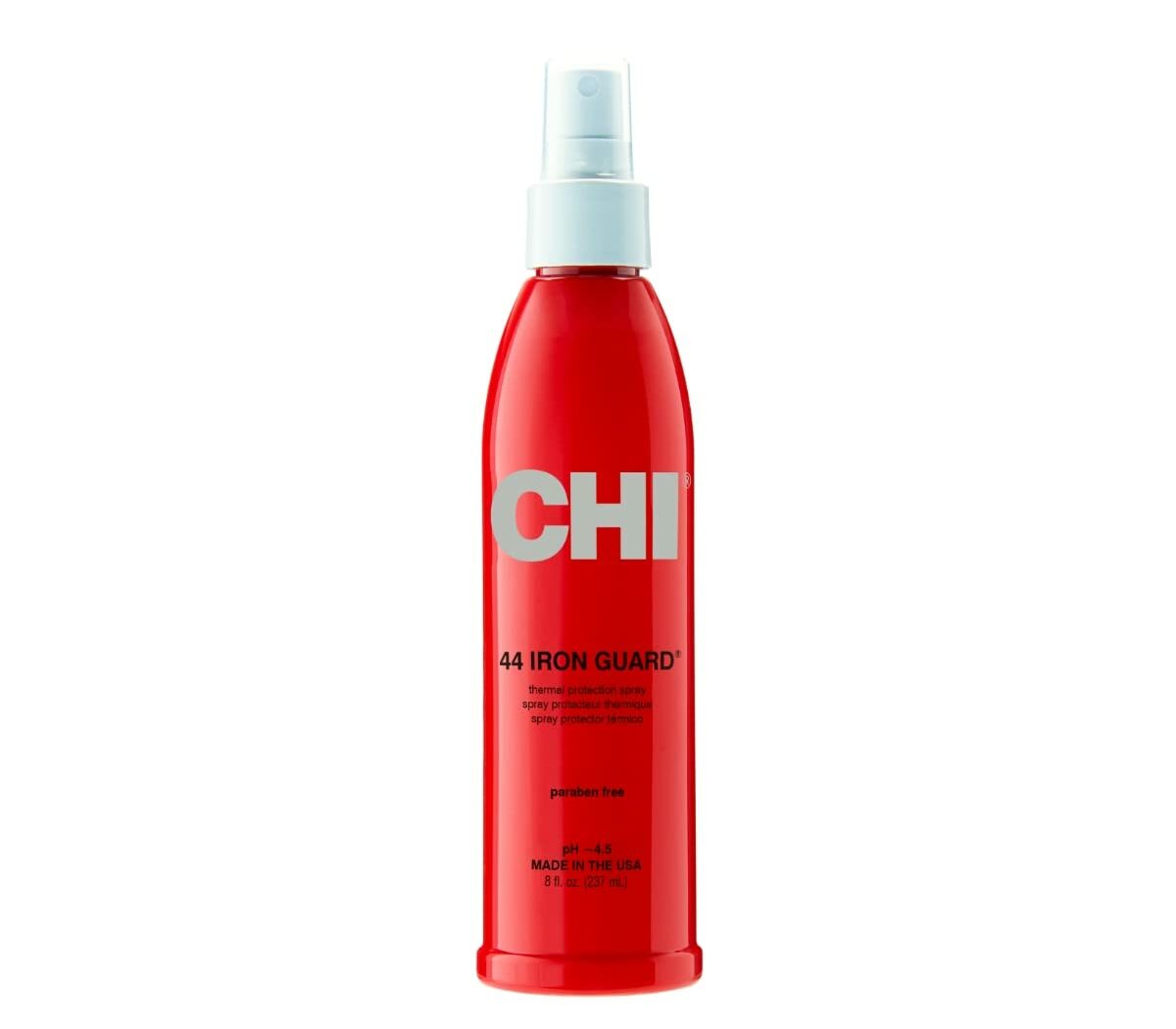 Heat protection is also essential when straightening, especially if you have fine hair. 

Chi Iron Guard

 is a super popular thermal protection spray that can be used on all hair types. To use effectively, spray evenly over dry hair before using heated appliances. You can also use the spray on wet hair before drying.

 

For $11, it also helps to add volume and shine. The only thing is the product is a bit sticky, so try to use only a little of it.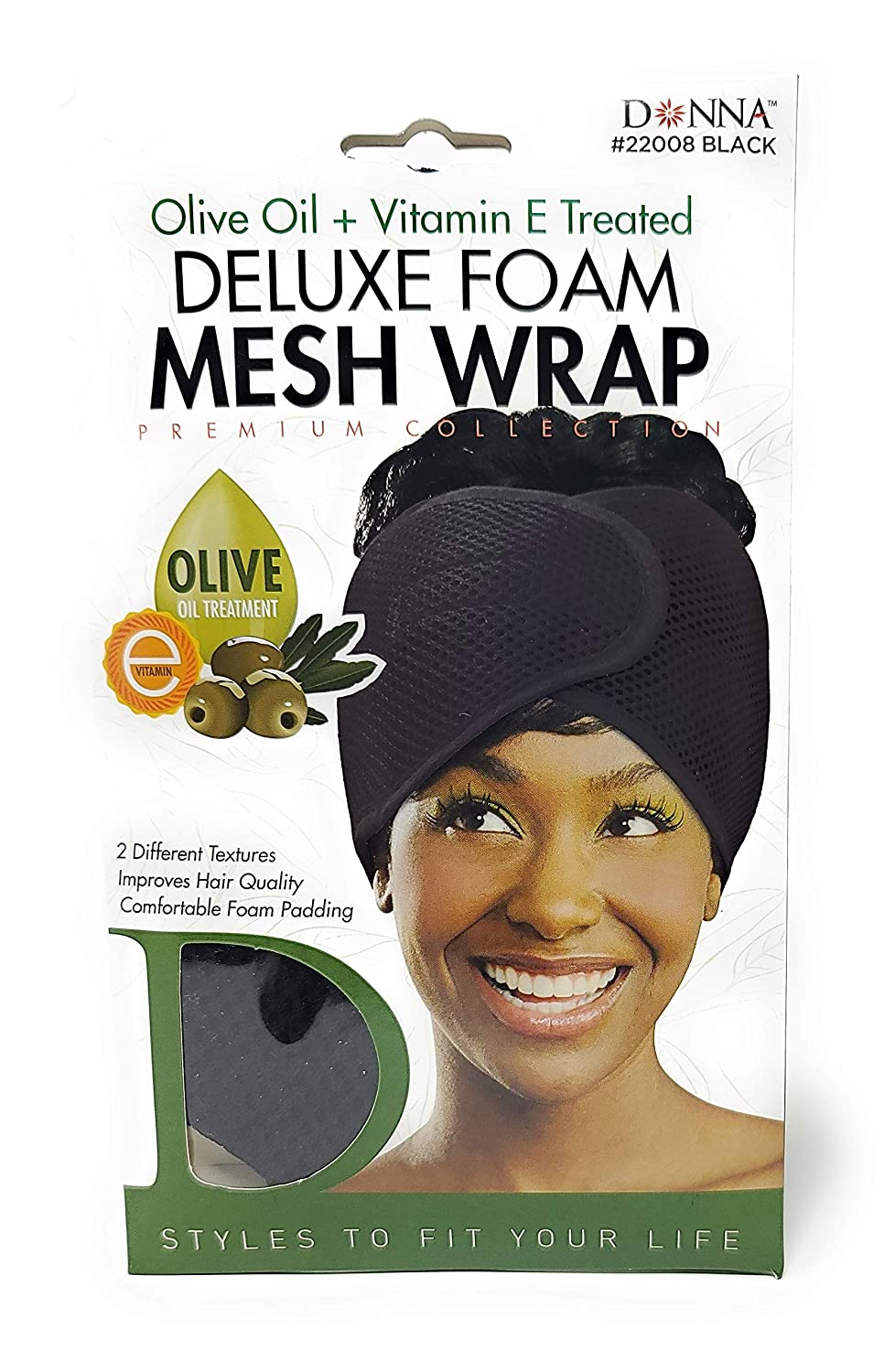 I suggest the 

Donna Deluxe foam mesh wrap for the hair wrap

. The wrap has been treated with olive oil and vitamin E to help improve hair texture and quality. It's comfortable enough to wear through the night and padded to keep hair in place.
Layered Waves
Scarlett's short hair with layered waves appears effortless, chic, and, above all, it's a pretty versatile style. Scarlett has worn her hair layered and wavy at different lengths throughout the years – whether cascading down to her chest or at shoulder length, as shown below.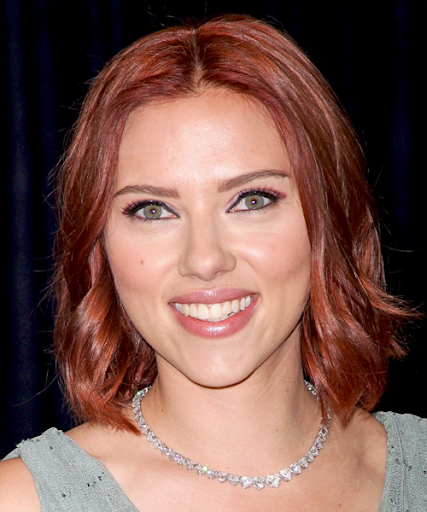 This more casual hairstyle is easily replicated. A shoulder-length bob with soft waves is a great compromise for anyone who wants a Scarlett-Johannson-inspired look without committing to a pixie cut. Plus, it allows you to pull your hair back and/or introduce dramatic textures by curling, waving, or scrunching your hair.
Layered Waves for Short Haircuts
There are several types of layered short haircuts, each boasting its own unique style: for instance:
French cut:

 This is a subtle layering technique designed to suit your face shape. Here, the hairdresser so that your hair outlines the face, cutting from the top down to create blended, flattering layers. It's a good choice for those with naturally wavy hair because it doesn't add as much volume (you've already got that!) but still gives you a chic and effortless look.

Messy cut

: This style is perfect for adding a lot of texture and life to your hair. It combines a straight cut at the front with angled layers around the back. It's an excellent choice for those with fine or medium-textured hair that want more volume. Scarlett has sported this style in the past, and we can see how much character this cut adds.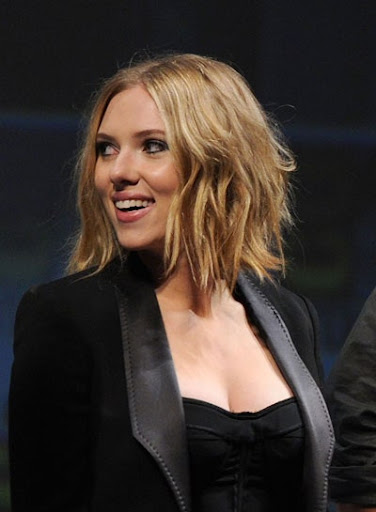 Wispy cut

: This is a softer layered look achieved using a shearing technique. Unlike the messy cut, it creates smooth, gradual layering that sits lightly around the face, so it works well for heart-shaped faces of near-on any hair type. 

Feathered cut

: This is a traditional layered cut with a V-shape. This works wonders for creating texture and visible layering, making it best for fine hair and those wanting to add fullness at the top of your head.
When it comes to placing your layers, advise your hairdresser. For instance, those with curly hair typically have thicker ends, so you might need layers to balance this out. In comparison, finer hair is usually thinner around the top, so you should place your focus there instead.
Who's It Best for?
Layered wavey shortcuts suit most people. It's an excellent choice for anyone looking to add fullness and volume.
Maintenance
If you have fine or medium texture hair, you can maintain layered waves using a volumizing shampoo and conditioner. Volumizing shampoos contain a lot of foam which creates volume that makes your hair look fuller. A volumizing conditioner will also add more body to your mane.
Also, a textured cut, like the messy cut, adds volume. Then, you can use a curling tong to add light waves set using a salt-based spray. Finally, scrunch your hair by hand to add extra wave to your lochs. 
Alternatively, if you naturally have wavey hair, it's easier to see how your curls fall when wet. If you have wavey-curly hair, instead of volumizing shampoo and conditioner, keratin or argan oil-based conditioners or shampoos are better. To achieve Scarlet's style, I would try a Keratin conditioner and shampoo to make wavey hair sleeker and frizz-free.
For the cut itself, subtle layering methods like the wispy or French cut can help you achieve a softer look like Scarlett's. I also recommend getting a wet cut so your hairstylist can assess your hair texture better and suggest the best cut for your hair type.
My Product Recommendations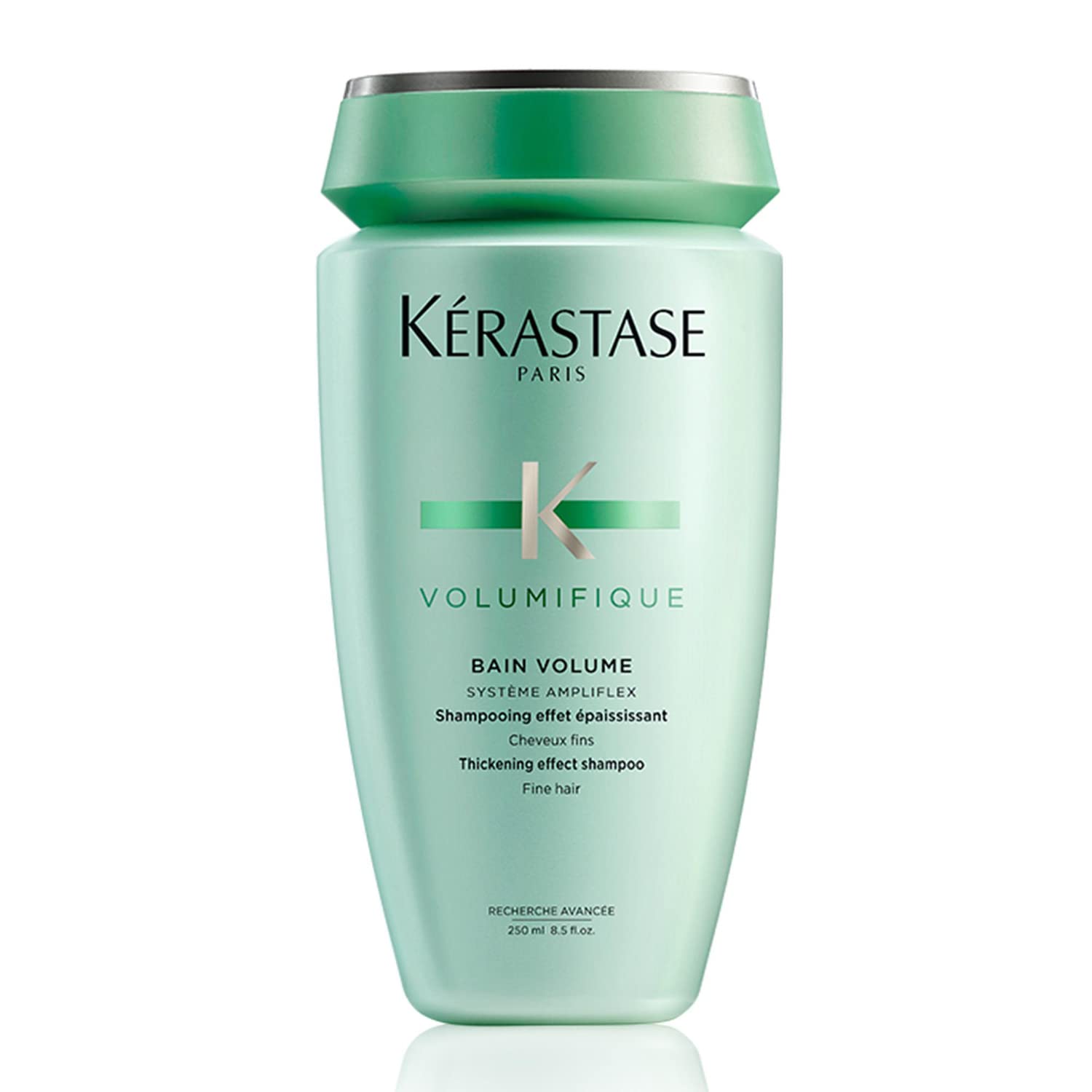 I suggest 

Kerastase volumizing shampoo

, priced at $32.99. While it's one of the pricier shampoos on the market, it's definitely worth the extra few bucks. Plus, it's sulfate free and cruelty-free. The downside is that it contains paraffin which can cause scalp irritation, itching, and dandruff. It's also primarily designed for fine hair, so I wouldn't recommend it for thick or curly hair.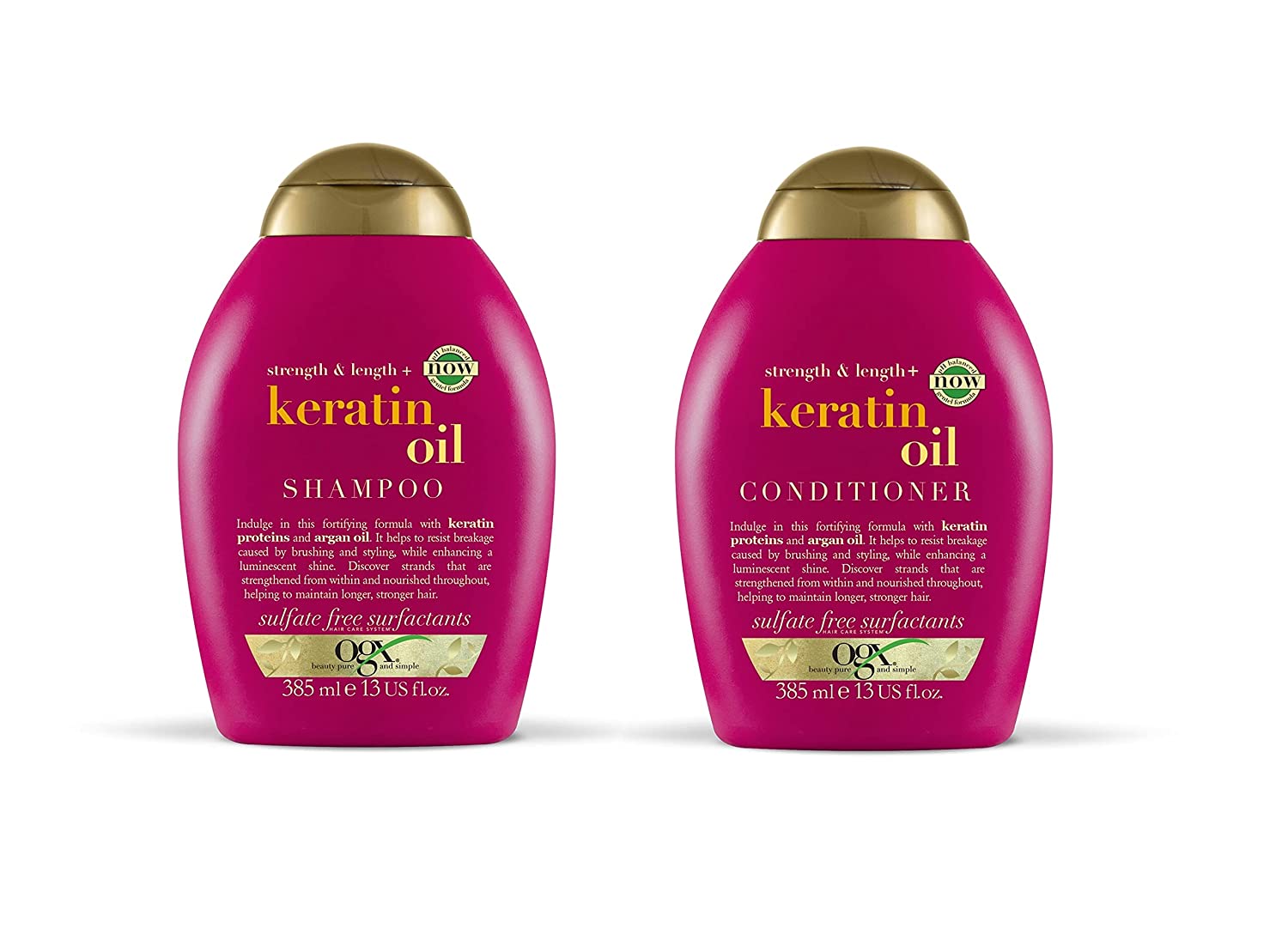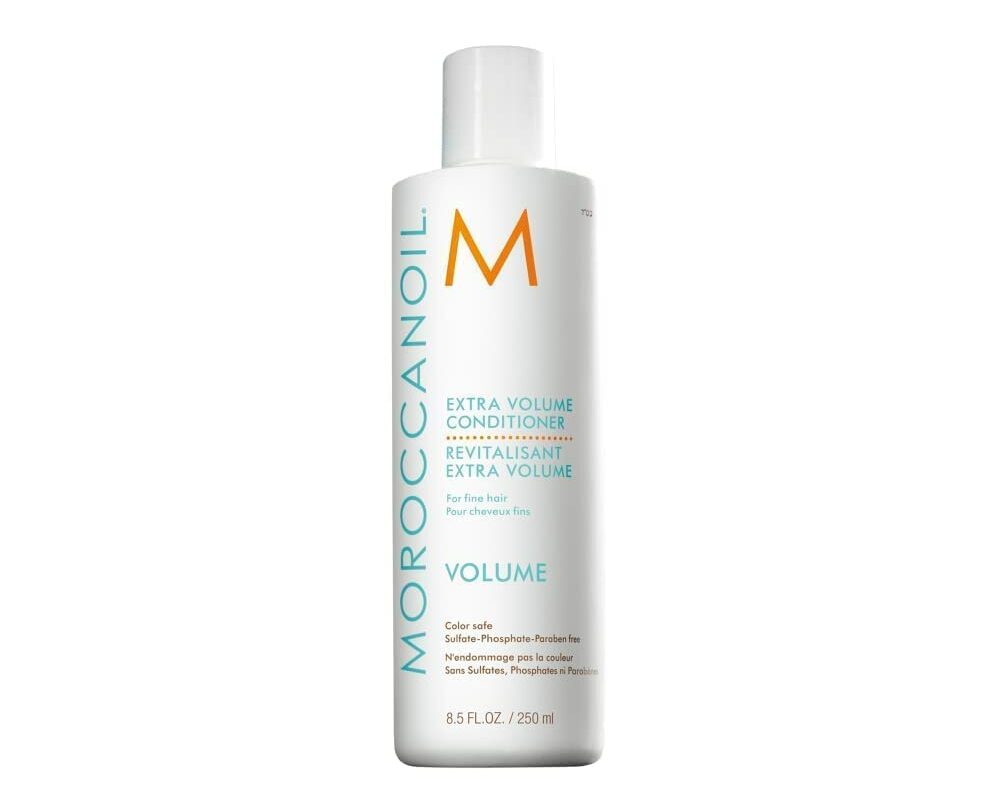 Where volumizing conditioners are concerned, I would go for 

Moroccanoil Extra Volume Conditioner

 for $26. It's sulfate, paraben, and phosphate free. Just ensure you get the official brand, as there are a few nefarious off-brand sellers online.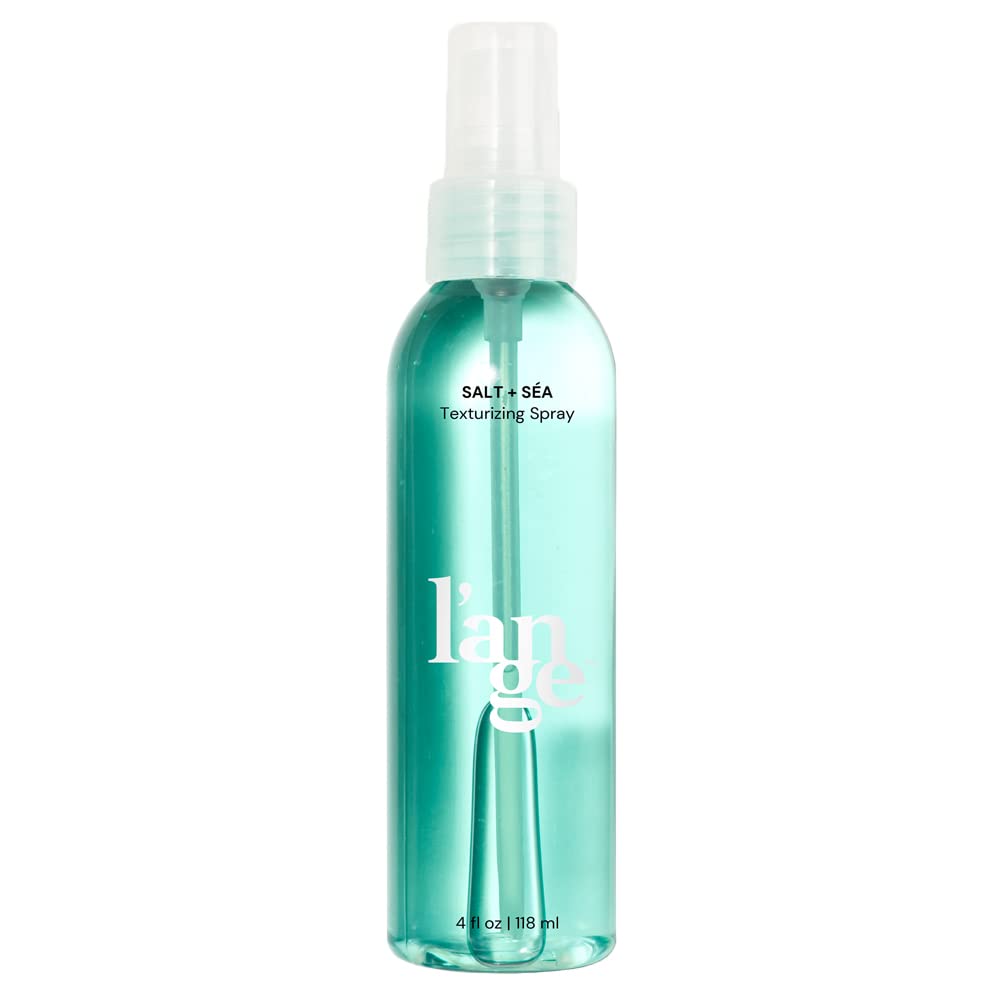 To create texture, a sea salt-based hairspray is best. L'ange does a texturizing 

sea salt spray 

for $15. It provides a light hold without feeling too crispy. It's not the most potent spray on the market, but it dies to give a more natural look.
FAQs
Before I wrap up my Scarlett Johansson short hairstyle guide, below I'll attempt to answer a few frequently asked questions on the subject:
Question: Why does Scarlett prefer short hair?
Answer: In 2014, Scarlett first showcased a dramatic pixie haircut after the birth of her child. In an interview, she explained the reason for her change as an act of defiance of others' expectations and a way to cut down on hair maintenance. 
She told Refinery29:
"I think I just got tired of wearing a ponytail all the time. I [was] always stuffing it under a wig, so I just cut it off. Everybody kept saying, 'Don't cut your hair! You might hate it!' But then I thought, Why am I letting other people tell me what to do? "
Question: What's Scarlett's most memorable hairstyle?
Answer: Scarlett's choice may come as a surprise. She says her 2003 mullet has been one of her most memorable styles. As she explains:
"When I was 19, I cut my hair into a fashion mullet, which I wanted to have a Bowie-meets-Silkwood vibe. When I look back, it felt like it was beyond forward. It was probably extreme, but now it's back, and I still think it was a really cute haircut."
Scarlett may have a point, as it looks like mullets are making a comeback.
Question: What hairstyle does Scarlett regret?
Answer: Around the same period as her mullet look, Scarlett sported crimped hair look at the Tony's award. Unfortunately, the look didn't go as planned. She comments:
"It looked like a crimping iron. Basically, a crimping iron was taking a stand on my head. It was electrical socket crazy."
While I don't think it looked that bad, it just shows that even massive stars don't feel 100% all of the time, which I'm sure makes us mear mortals feel a bit better.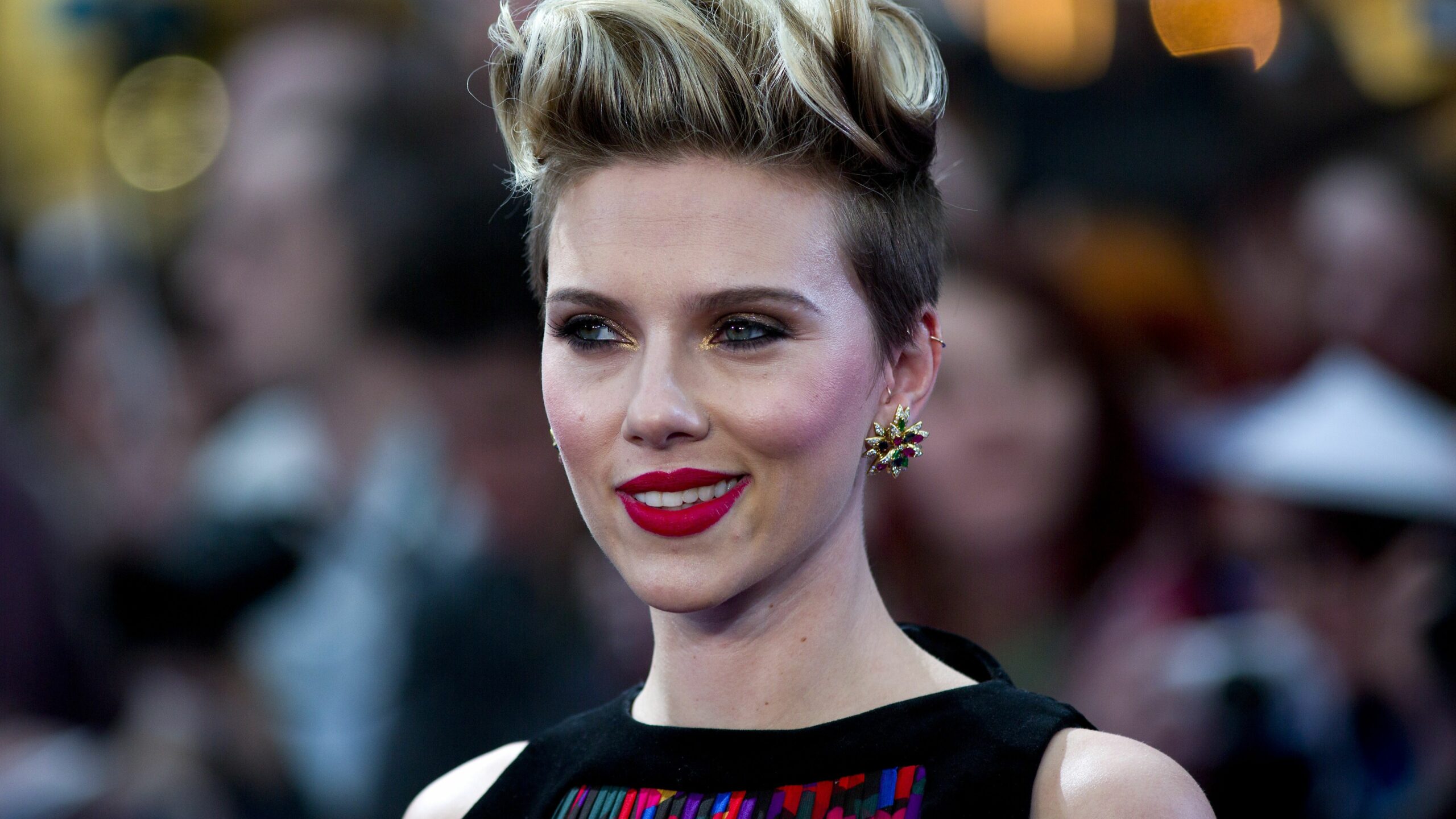 Takeaways 
If you're thinking of cutting your hair short like Scarlett Johansson, talk to your stylist beforehand to find out which hairstyles might suit you best. If we take a page out of Scarlett's book, sometimes you have to take the leap. Her hairstyles are about personal empowerment and confidence. After all, you can always grow it out if you're not a fan!
My favorite of her looks is the blunt-cut bob. I think it's just the right combo of edgy, chic, and sophisticated. It looks tasteful without trying!
That's all for this review; which of these classic Scarlett styles is your favorite? Tell us your thoughts in the comment box below!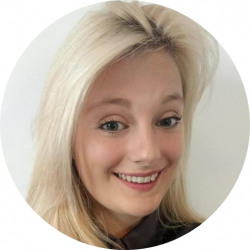 Latest posts by Rosie Greaves
(see all)