Rose gold is a hair color that we've been seeing everywhere. I'm not even the biggest fan of the color pink, and even I love this hair trend. I predict that this hair color won't go anywhere, so now is the perfect time to dye your hair rose gold.
Because of this hair color's popularity, there are many over-the-counter rose gold hair dyes. Because of this, it can be difficult to choose the best color. In this guide, I will cover how to find the best rose gold hair dye, and I'll provide more information about this hair color, steps to dyeing your hair, some of my hair dye recommendations, and how to maintain the rose gold hair color.
Bottom Line Up Front
If you want the rose gold hair color, first know the shade of rose gold that will look best on you. Then, you'll want to find the dye type that fits your preference. If you can't find an exact shade for you, mix a custom shade. I like the Garnier Olia Permanent Dye the best. The rose gold color looks like a cool-toned copper-brown, which is a color that will look great on anyone.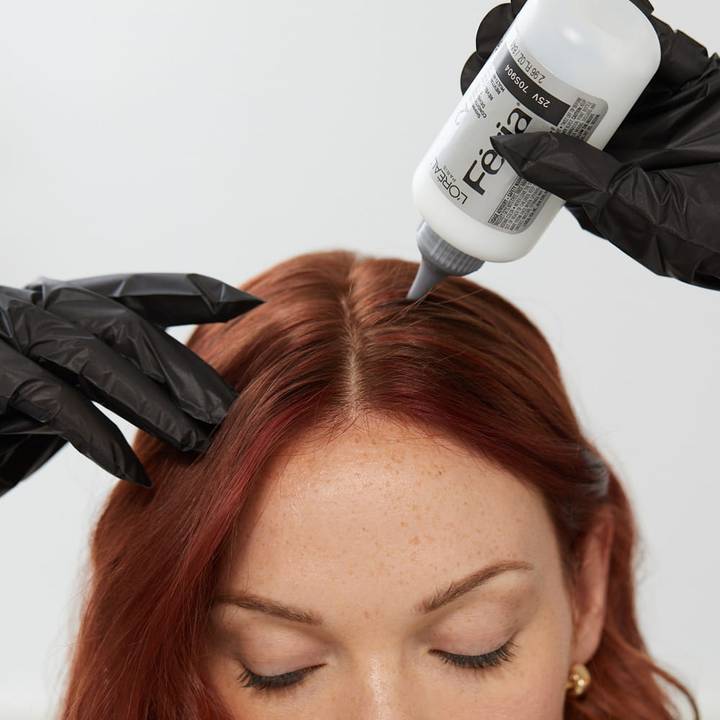 What Is the Rose Gold Hair Color?
Rose gold is a combination of gold, copper, and silver. The result is a rosy-pink color that looks good on so many different people. Rose gold also varies in intensity; you can get a rose gold shade that's a bright pink-gold or one that's a soft rose hue.
Even though rose gold is a more cool-toned shade, those with warm undertones can mix more copper and gold to create a warmer hue. I think rose gold looks best on those with naturally red or blonde hair, but this hair color also looks great on natural brunettes.
How to Find the Best Rose Gold Hair Dye
Are you convinced that you want rose gold hair? Here's some advice to find the best hair dye.
Choose the Right Shade of Rose Gold
As I said in the past section, there are different shades of rose gold. If you're not sure which shade will work for you, here are a few considerations:
Base hair color
Skin undertones
Intensity
Full-head or highlights
Let's cover each of these points more in-depth, starting with your base hair color. The darker your base hair color, the darker your rose gold color should be. But I know what you're thinking, isn't rose gold blonde? Actually, rose gold is a mix of different metals, so you don't need a blonde base color to pull off this look. You can find brunette rose gold variations, such as caramel rose and even rose gold brown.
The best part about achieving this hair color is you don't need to bleach your hair too lightly. Depending on the shade you choose, you may only need to lighten your hair to level 5.
If you have a red base, you can go lighter for a pastel look or mix a custom rose gold color with more copper than will blend in with your natural hair color. If you're working with a blonde base, you can pull off nearly any shade, including soft pastel rose gold.
You should also consider your skin undertones. Classic rose gold hair is best for those with cool undertones. If you have warm undertones, choose a rose gold color with more copper. If you have neutral undertones, you can technically pull off both hair colors. I have neutral undertones, but I don't like the way I look with warmer hair colors, so that might just be me.
Rose gold is also versatile because of the different intensity options. You can either add a subtle rose gold tint to your hair or opt for a rich rose-gold color that falls more on the pink spectrum. I've also seen rose gold colors that combine other unnatural shades, such as purple.
You can either choose between full-head color or highlights. The ombre and balayage are great examples of highlights to try if you don't want a full head of rose gold. If you do opt for highlights, I suggest doing a rich shade of rose gold, so the color stands out more. But I will say that the pale rose gold and white-blonde balayage is one of my favorite looks.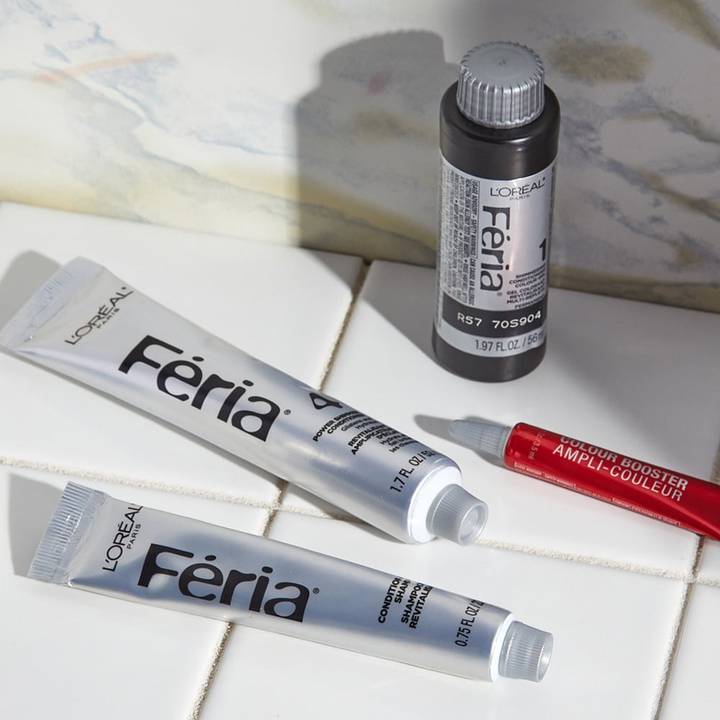 Type of Dye
Even though rose gold is an unnatural hair color, you can find permanent rose gold hair dye. I do find the color looks more like a cool-toned pastel copper-red than true rose gold, but this is a good color if you want a rose gold shade that looks natural. The best permanent dye has a conditioning formula and shouldn't cause damage.
There are also temporary dye options that are more intense. A semi or demi-permanent hair color only deposits color outside the hair shaft, so you can get an extremely metallic-looking rose gold color. You also have more flexibility since most dye brands let you customize your shade. The pigment rinses out every time you shower and lasts an average of six weeks.
Mix Color
Even though this hair color is extremely popular, there's a chance a hair dye brand may still not offer a rose gold shade. Depending on the dye brand and type, you can mix dyes to create your own custom color. This is also a good idea if you want to alter the rose gold color to fit your preferences; for example, maybe you want your rose gold color to be more warm-toned, so you'll add more copper or red in the dye.
How to Dye Your Hair Rose Gold at Home
Every dye manufacturer will have different instructions and usage requirements. It's still a good idea to know what the dyeing process entails, so I'm breaking down the basic steps. This way, you'll know if dyeing your hair rose gold is right for you.
Step 1: Prepare
I like to set out all of my materials before dyeing my hair. This includes sitting out the dye, any bleaching products (more on that in the next section), and a white conditioner if you want to dilute the color. You'll likely need other materials, such as a mixing bowl, gloves, hair clips, a comb, and a hair dye brush.
Start by clipping sections of your hair back. I like to separate my hair into four sections: two on both sides of the head, one at the top, and one at the bottom. If your hair is short and/or thin, separating your hair into three sections should suffice (on the top middle, and bottom). But my hair is not only long but thick, so I separate my hair into four sections.
Note on Bleaching
I don't mind doing a single-process color on myself or maintaining my hair color DIY. But I wouldn't bleach my own hair. If you have black or brown hair like me, you'll have to bleach your hair to do the rose gold color. Even darker shades of rose gold will require bleaching your hair a few levels.
I always have a professional bleach my hair for me. When you bleach your own hair, you run the risk of damaging your tresses. I don't like running that risk, and I don't suggest you try bleaching your own hair unless you're experienced.
If you already have light hair, you likely don't need to bleach it. For your specific shade, I would recommend talking to a trained professional. I wouldn't necessarily trust the online reviews either. Every shade of rose gold is different. For example, if you want icy rose gold, you may still need to bleach your hair to a level 10 if your hair is a darker shade of blonde. Check out our other article "How Many Times Can You Bleach Your Hair," for more tips on getting your hair light enough for this color.
Step 2: Apply the Dye
Now that you're ready to dye your hair rose gold, it's time to apply the dye. Always follow all manufacturer's instructions when dyeing your hair. However, most companies have similar instructions. Start with one section of your hair. Using the brush or your fingers, coat every single strand with the rose gold hair dye. When you're done with one section, clip it back up and start with the next section.
Once you have finished applying the dye, take the comb and run it across your hair to ensure that the dye coats your hair evenly. Read the instructions to see how long you should leave the dye in.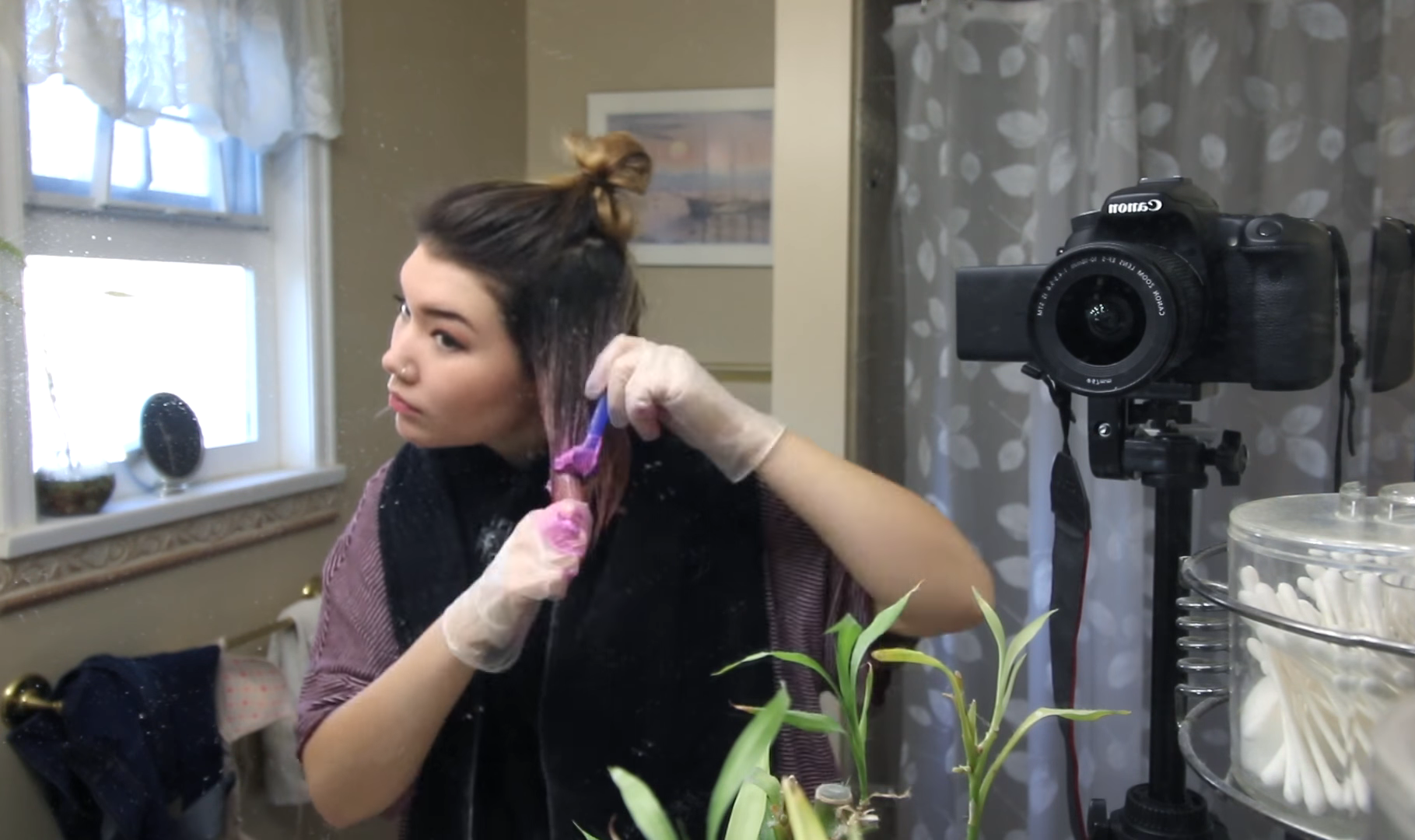 Step 3: Wash Out the Dye
Once the time is up, you'll want to wash out the dye. Be sure to use strengthening and conditioning hair products. If you don't bleach your hair, there's little chance of damage. But I like to use conditioning hair products anyway since some hair dye products aren't as hydrating as others. If you did bleach your hair, I suggest using a hair mask weekly, ideally twice a week.
My Favorite Rose Gold Hair Dye
Now, you know about the rose gold hair color, how to find the best color, and the basics of dyeing your hair this shade. You're ready for some of my rose gold hair dye recommendations. Consider these hair dyes first when you're on your search.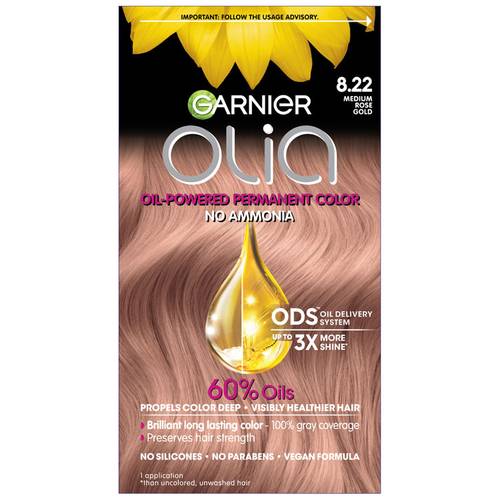 Garnier's Olia line is one of the most nourishing options on the market. That's because it's formulated with a 60% oil blend, which hydrates the hair. You will not only have amazing color, but your hair will feel silky and smooth. As a permanent hair color, this dye is long-lasting.
The shade is medium rose gold, which I honestly think looks more like a copper-brown than true rose gold. The picture on the box makes the color look pinker; I'm looking at customer pictures and reviews now, and the color has more red and gold tones than pink. The color is still pretty, don't get me wrong, just not accurate to the box. I do suggest bleaching your hair to at least a level 8 if you want true pink tones. Any darker, and you'll get the red-copper color.
There are other benefits to this dye. The color fades really well, and there's no brassiness–no need to use a purple shampoo or conditioner. The dyeing process is also easy, and the product doesn't get messy.
Pros
Long-lasting
Fades well
The color is pretty, even though it's not accurate to the box
Permanent hair dye
Cons
Need a very light base to notice the pink tones
If you use this dye on dark hair, it comes out like a copper-red
Not accurate to the box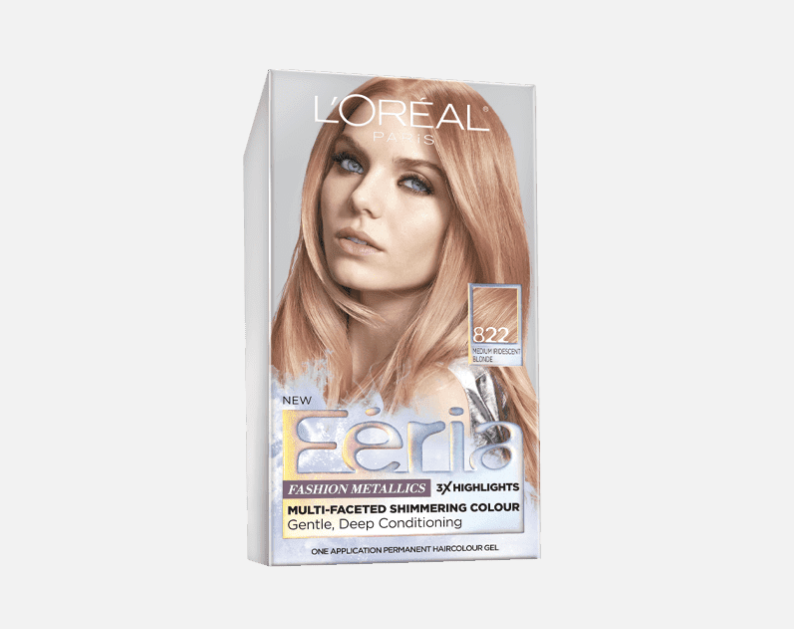 If you want a lighter color with a rose gold tint, I suggest choosing this hair color. The box makes the color look more like a coppery color but upon some research, the color actually looks more like a pale pink.
If you're already working with a light base, I recommend using this dye. The color is a pearlescent blonde color with a subtle rosy hue. L'Oreal made this color with natural highlights, so the color has a lot of depth and dimension. It's not too cool-toned, so it can work with all skin tones and undertones.
There are some downsides. L'Oreal promises long-lasting color, but these light pastel colors usually only last a couple of washes. Even though this is a permanent dye, I would really refrain from washing your hair if you want the dye to last.
One user with level 9-10 hair used this color, and it turned out perfectly. However, there are also users with dark blonde hair that got a strawberry blonde color with that same rosy tint. I suggest bleaching your hair to level 7 if you want to see results. And make sure you follow the directions. If the color does not turn out correctly, it is likely because you didn't follow the instructions or bleach your hair light enough.
The dye is very easy to apply and doesn't drip. The formula is also deep conditioning and gentle, so your hair feels healthy after using it.
Pros
Beautiful color
Doesn't have a strong scent
Color is made with highlights, so the color has more depth
Affordable — around $10 for a box
Cons
Only works if you have a blonde base
If you don't follow instructions, you could end up with a different color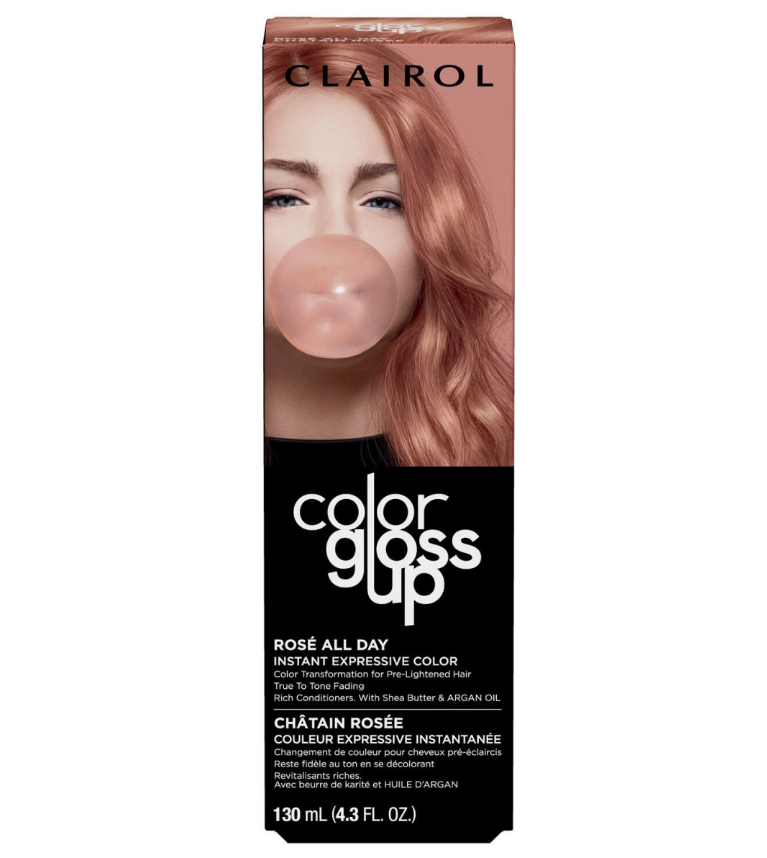 The Color Gloss Up is a conditioning dye product that gives you impressive color with no damage. Your hair will feel silky and will look shiny. Clairol does recommend you apply this dye on pre-lightened hair to light or very light blonde (at least a level 8), but the dye comes with leave-in times varying between 2-15 minutes. The longer you leave in the dye, the more intense the color payoff will be.
Clairol doesn't state which type of dye this is, but I assume it's semi-permanent color. The color will last up to 10 washes, so I suggest refraining from washing your hair if you want the color to last.
The results are absolutely gorgeous. Perfect rosy pink hair with hints of gold. It is slightly darker than what the box shows, but it's still gorgeous. If you want a color that's more similar to the box, I suggest starting with a level 10 base. If you leave it on for the full 15 minutes, it will look super pigmented. If you want a warm-toned shade, try this dye in the color terra copper instead.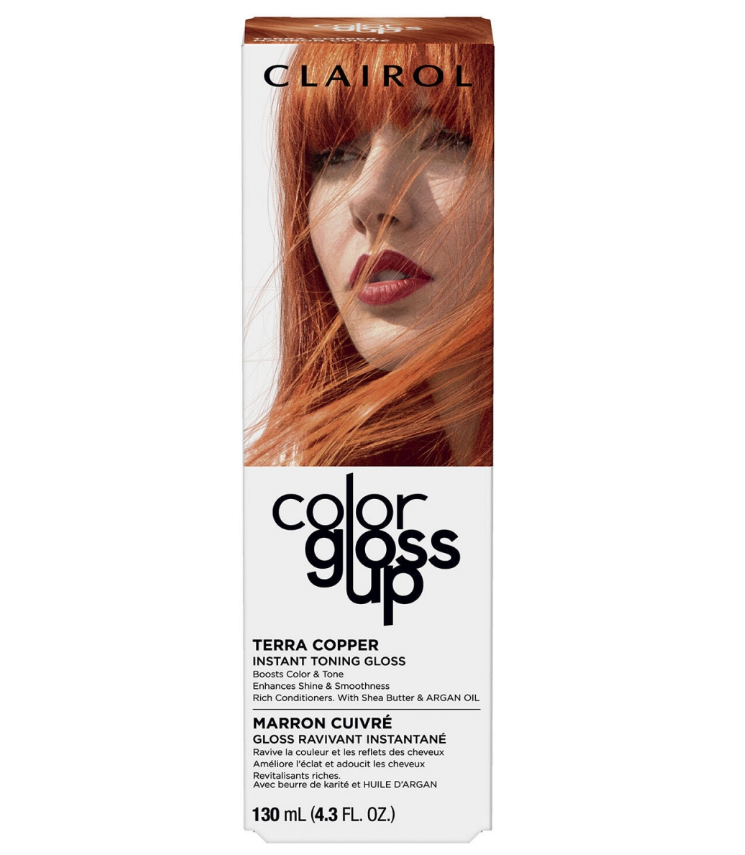 You will need at least two boxes if your hair is long and/or thick. I am finding it for $11 on Amazon, so buying a couple of boxes won't set you back too much. This color may fade to an orange color, so I suggest using a purple shampoo and conditioner if your hair gets too brassy. These types of dyes can stain, so always use gloves. If you're not careful, the dye will come out uneven. Make sure you comb your hair through after applying the dye.
Pros
Very pigmented
Can leave the color on for 2-15 minutes to choose your color intensity
Affordable
Conditioning formula
Has a nice smell
Cons
Need to have very light hair to see the color
Have to use at least two bottles for long and/or thick hair
Semi-permanent dye, doesn't last as long
Staining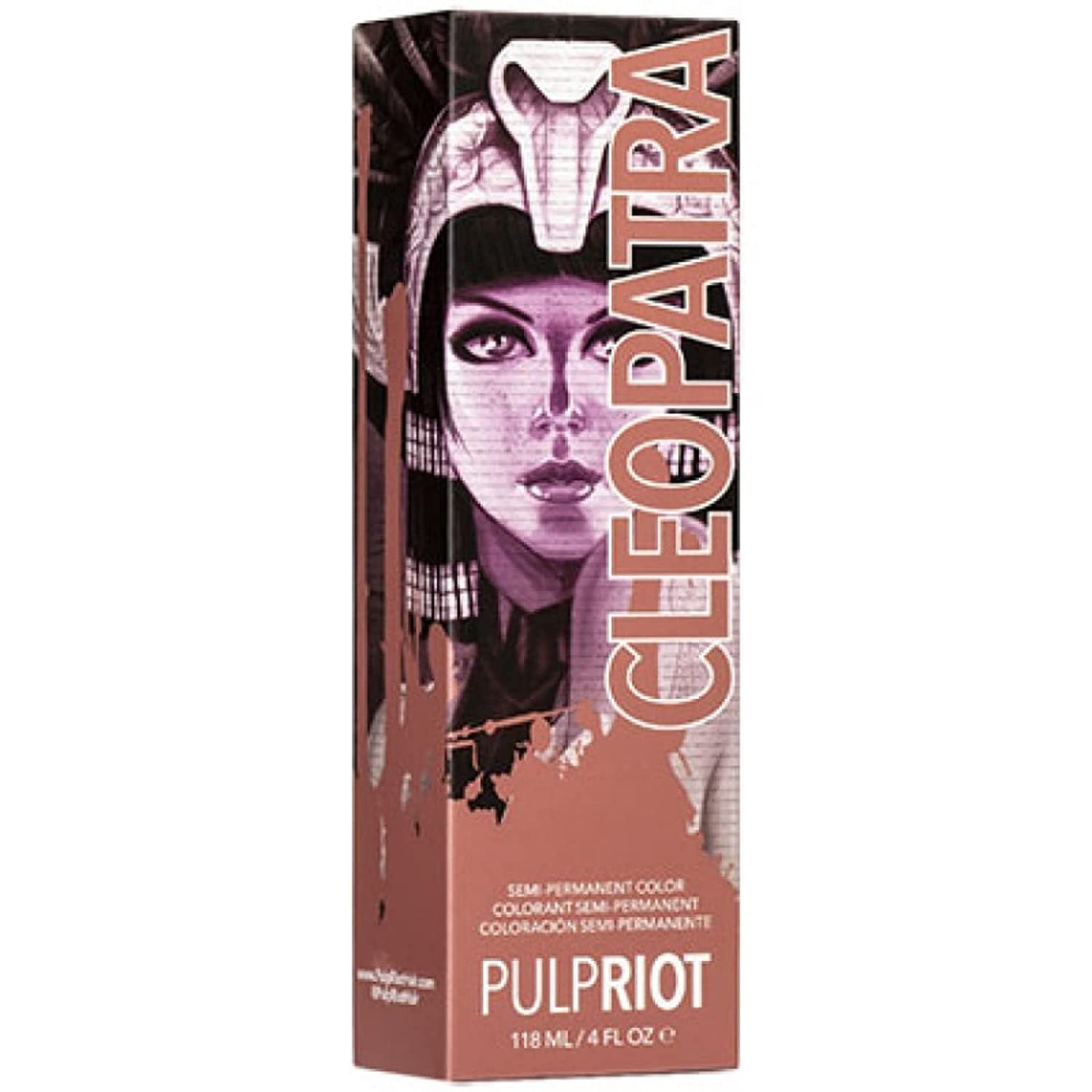 This dye gives you that dreamy shade of rose gold. As a semi-permanent dye, the color only deposits on the outside. Reviewers have raved that this dye lasts longer than the competition and fades really well (Pravana may last longer).
Looking at the swatches, Pulp Riot recommends lightening your hair to a level 7 for a gold-copper look and to a level 10 for brighter pink tones. The dye is very conditioning and won't damage your hair. The product also smells good. Keep in mind that you need a hairstylist's license to buy this dye.
Pros
Beautiful shade of rose gold
The result varies from a copper-gold to a rich pink, depending on your bleaching level
Lasts a long time as long as you refrain from washing your hair
Fades nicely
Cons
Need to lighten your hair at least to a level 7 to see results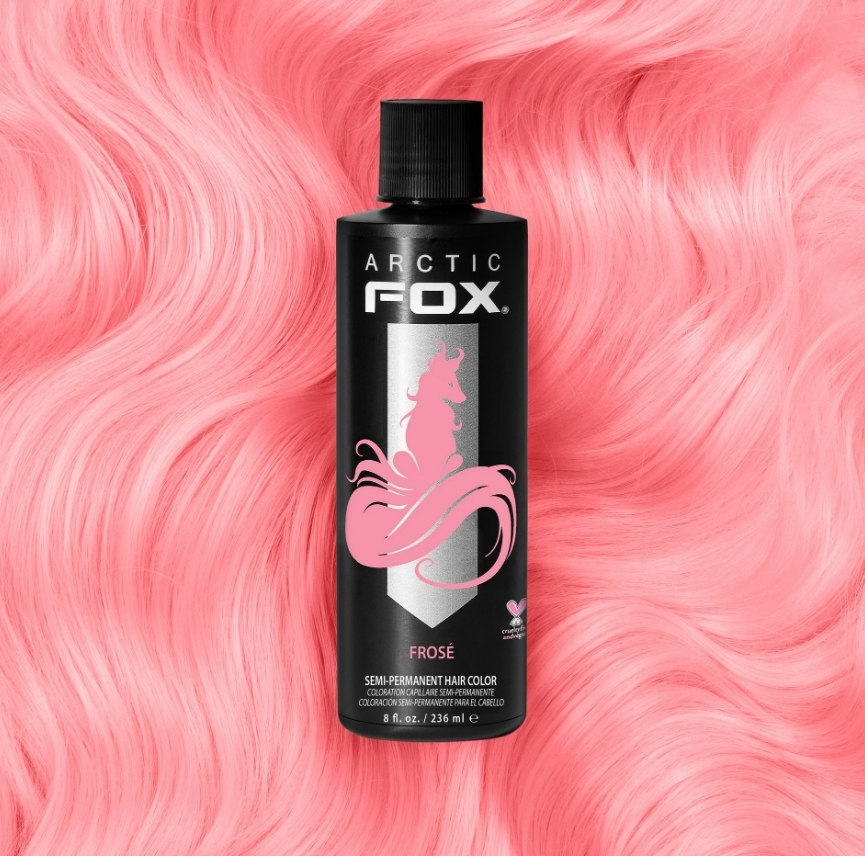 This color is technically a pastel pink. But if you want rose gold hair, you can use this dye on level 7 hair. If your hair is lighter than this, mix this color with one of the orange shades to get a rose gold. Since this is a pastel color, it's not the most vibrant color on the list. But if you want a rose gold color that isn't too drastic and won't damage your hair, I recommend this color.
I do have some problems with Arctic Fox dyes. First, they're expensive–one bottle is $18! I also don't think Arctic Fox colors last as long as competitors like Manic Panic.
Pros
Don't need to lighten your hair too much to get rose gold
Looks similar to the picture on the website
Both the rose gold and pastel pink are very pretty
Can mix Arctic Fox dyes to get a custom color
Semi-permanent dye that isn't damaging
Cons
Extremely light color
Doesn't last as long as competitors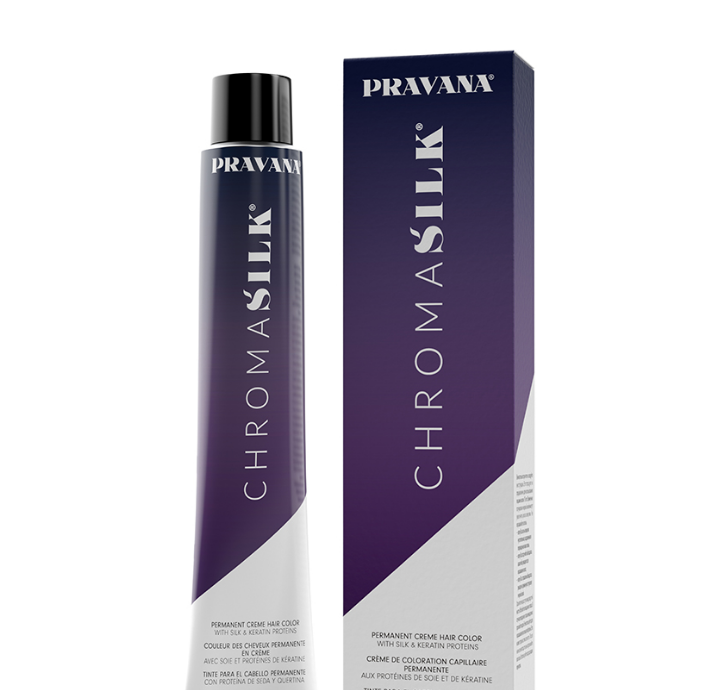 I love Pravana hair dye. I think I've had all of their funky colors, and they work better than the competition.
Keep in mind that enchanted pink is a rose color, but this shade alone isn't rose gold. If you mix enchanted pink with clear pastel, the color will look like a pale blush color that's similar to rose gold. I'm also sure you can mix enchanted pink with one of the many copper golds to make a true rose gold. I also see some people online saying that Pravana has a rose gold color, but I don't see it on their website.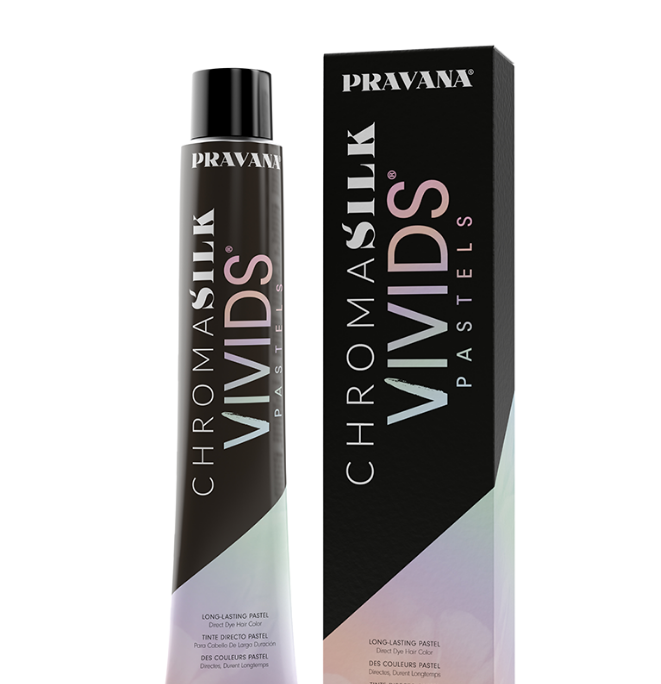 No matter what look you do, this color is pretty vibrant for it being so light. This dye is permanent, so it's longer lasting than many of the products here. Note that if you decide to mix the pastel instead of the copper, the dye will probably fade more quickly.
Pravana does have a few shades of pink, but I recommend enchanted pink for the rose tones. If you get the traditional pink, the color will be too vibrant and fuchsia-y. Keep in mind that you do need a hairstylist license to purchase Pravana products.
Pros
Beautiful color
Can mix with pastel for a pale rose or with copper for a true rose gold
Easy to use
Permanent hair dye
Long-lasting
Cons
The pastel option doesn't last a long time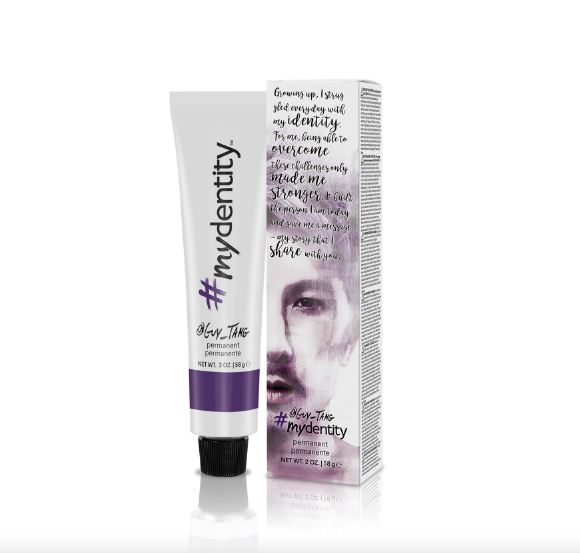 This is one of the most intense rose gold colors I can find. If you lighten your hair to a level 10, your hair will be that perfect pink-based rose gold color. I'm also seeing some darker variations of this hair color, which tells me your hair doesn't have to be a full level 10. I suggest at least a level 7, so the pink tones are visible.
The color is also very accurate to what appears on the website, though you can mix in different colors to change the hue if you prefer. You need a cosmetologist's license to purchase this color.
Pros
Permanent hair color
Pink-based rose gold color
Can mix with other colors
Lighten it to a level 10 for intense pink-based rose gold or to a level 7 for a darker color
Cons
You may need a hairstylist license to buy this
Not as easy to find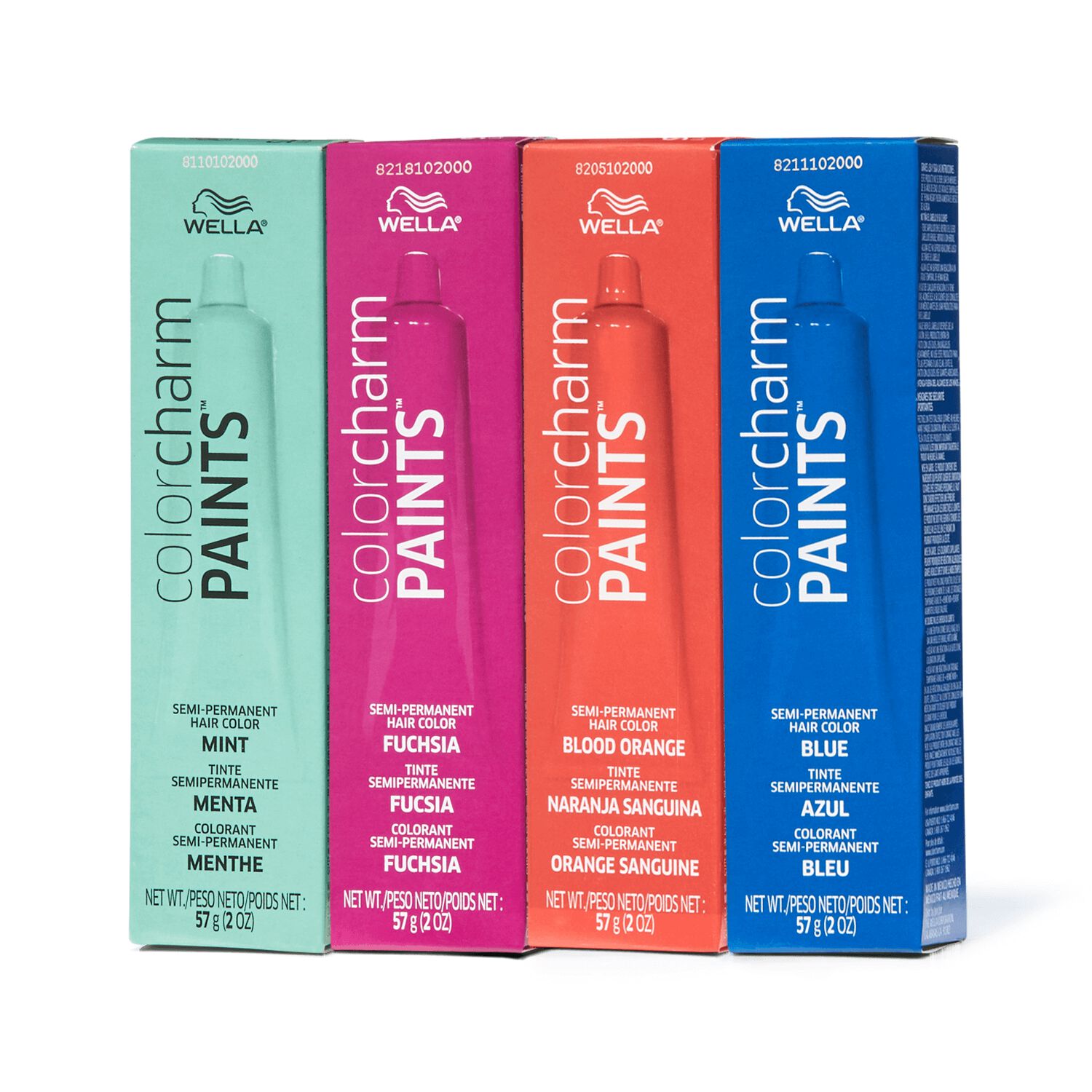 First, I want to say that I actually prefer Wella's Illumina Color in Titanium Rose, but that dye is only available to professionals. This is the closest Wella dye to rose gold available over the counter. Still, you can use this to get a rose gold color if you mix it with the orange or yellow colors. I've also seen good tutorials of customers mixing this color with mauve if you want intense pink undertones.
I definitely suggest mixing this color if you want something cooler-toned. The pink is a warm shade of pink, so I suggest mixing it with mauve or first toning your hair if you want to take some of the warm tones out. 
There are mixed reviews about these Wella semi-permanent dyes. Since this color is light, the color will likely wash out in a few shampoos. But I know some of their colors last over a month.
Pros
The pink alone is a pretty warm-toned color
Can mix the dyes
Pretty affordable–$10 for a bottle
Doesn't contain peroxide, ammonia, or parabens
Cons
Not a true rose gold, you'll have to mix a custom dye
Fades quickly
Maintaining Rose Gold Hair
As you can tell from some of these reviews, rose gold isn't the longest-lasting color out there. Fortunately, there are some things that you can do to prolong your beautiful hair color.
Refrain from Using Heat Products
This is one of the important color maintenance tips that most ignore. After you dye your hair, try not to use a blow dryer, straightener, or curling iron. These heat tools will damage your hair and cause color fading. Any heat on your hair opens up the hair cuticles, causing the dye to spill out. You can use a heat protectant if you insist on using these styling tools, but I suggest leaving your hair down naturally or using a texturizing spray to give your hair some waves.
Refrain from Washing Hair
This is the biggest piece of advice that my hairstylist gives me: try not to wash your hair, at least daily. When you wash your hair, more hair dye spills out. Instead, use a dry shampoo and dry conditioner. This way, your hair will feel and look clean. I do suggest researching the best dry shampoo to find one that doesn't leave a white residue (the only one I know of is the Bumble & Bumble Pret-A-Powder).
Use Color-Safe Hair Products
When you do wash your hair, only use color-safe products. Shampoos and conditioners formulated for color-treated hair are gentle while still cleaning and moisturizing your tresses. Other hair products, such as leave-in conditioners, hair masks, and texturizing sprays, should also be safe for color-treated hair.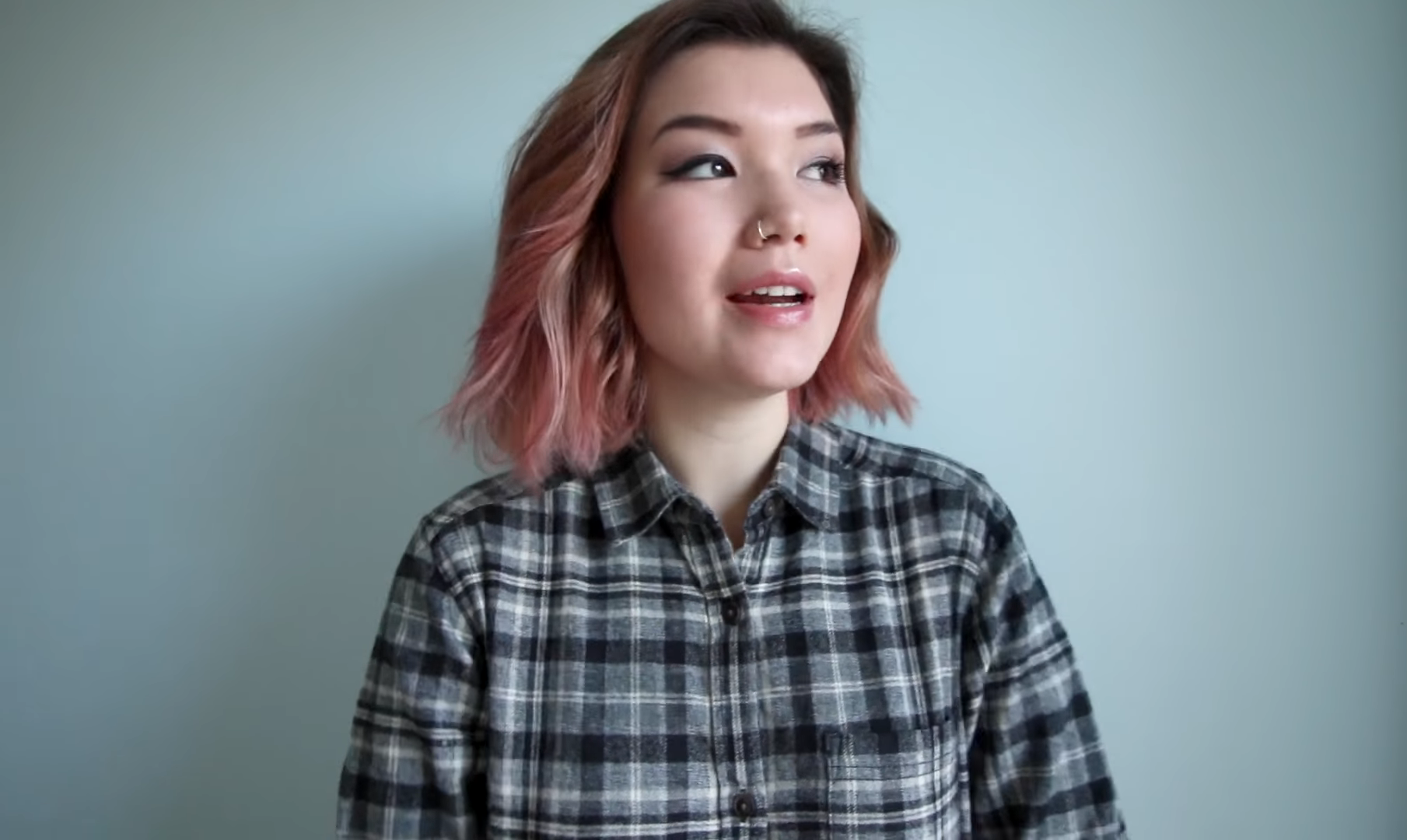 FAQs
Question: What color does rose gold fade to?
Answer: This depends on the brand. Most dyes fade to blonde or brown; the pink and gold tones are usually so light that they won't drastically alter your hair color. Some may fade to a brassier color, so read reviews before dyeing your hair in case you'll need a purple shampoo or conditioner.
Question: Does rose gold fade quickly?
Answer: Usually, yes. Some brands last longer than others, but rose gold definitely doesn't have the staying power of other hair colors. That's why I definitely suggest refraining from washing your hair.
Question: I have really curly hair. Can I dye my hair rose gold?
Answer: Absolutely! You'll just need to use the right products. I find that semi-permanent dyes are the friendliest to all hair types and are more conditioning than permanent dyes, but there are permanent dye brands made for those with curly hair.
Bottom Line
To get this trendy hair color, you'll want to know the best shade of rose gold that will look best on you and the type of dye you want. If you can't find the right shade of rose gold, I suggest finding a dye that lets you mix different colors. I like the Garnier Olia Permanent Dye the best. The color looks more similar to a cool-toned copper-brown, which is a color that looks amazing on everyone and is easier to maintain. This is also a permanent hair dye, so it's longer lasting than many of the dyes on this list.
Looking for more info? Check these out: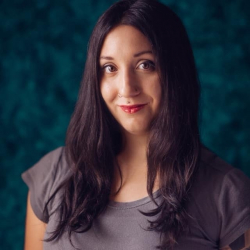 Latest posts by Stephanie Jensen, Hair Trend Spotter & Home Tester
(see all)