More likely than not, "gorgeous" and "eye-catching" are the two words that most commonly come to mind when you think about freshly colored hair. Hair dye is very common these days, with men and women of all ages electing to color their hair. No doubt, a little color change can help dramatically transform your appearance. 
However, while dyeing your hair might be easy, maintaining the hair afterward can be a real pain. Most of the dye starts to wash out after just a couple of washes, making your hair seem dull and lifeless.
That's the price we have to pay for our hair, right? Well, it was, until people started to use color depositing shampoos to maintain their new look after dyeing it. They're absolutely amazing for people who color their hair often, as they've made color corrections and highlighted touch-ups in a cinch.
In turn, this allows you to maintain your dyed hair for longer periods of time. Even better, there are a plethora of color depositing shampoos on the market today. 
Some of the best hair depositing shampoos contain natural and nourishing ingredients, like:
Aloe Vera

Ginseng

Biotin

Keratin
Among other ingredients, of course, to help your hair become stronger and thicker. Want to learn more about color depositing shampoos and how to use them? 
Well, I've got some good news for you here today. In this article, I'm going to teach you everything you need to know about this serious game-changer in the realm of hair coloring!
What Is a Color Depositing Shampoo?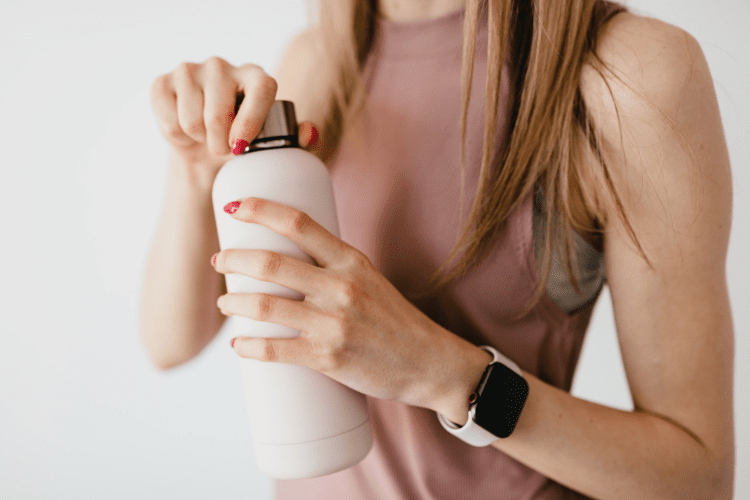 If you recently had your hair dyed, you probably were advised to use a color depositing shampoo afterward. Although hair color can be either permanent or temporary in nature, it can still fade away over time, thanks to frequent washing or the use of heat styling equipment. 
This is where color depositing shampoos come to help. A color depositing shampoo is just like your regular shampoo, but with a specific purpose. They contain unique color pigments that replenish the hair color by depositing it directly onto each individual strand. 
These shampoos can help you keep your hair's natural color from fading and make it appear brighter. That way, you'll be able to enjoy your lovely hair color for an even longer period of time — but without breaking the bank!
The Main Differences Between Hair Dye and a Color Depositing Shampoo
It's understandable to feel a little bit confused when comparing a color depositing shampoo with an actual hair dye. After all, the end goal is to change the overall tone of your hair, right? 
However, while they do share a lot of similarities, there are also a few key differences between the two. These include:
Color depositing shampoos are literally just wash-and-go, whereas hair dyes require developers to change your hair color.

A color depositing shampoo can be incredibly gentle to your hair as it's just depositing pigment into it, whereas hair dyes generally have harsher ingredients like peroxide and ammonia.

Using a color depositing shampoo can only add color to your hair, whereas hair dye contains bleaching agents that can

lighten your hair

several levels (even if you're going darker).

Depending on the brand you choose, a color depositing shampoo can get pretty pricey, whereas most hair dyes are surprisingly somewhat affordable overall.
The Advantages and Disadvantages of Using a Color Depositing Shampoo
Color depositing shampoo, just like any other product, has its own set of benefits and drawbacks.
The Advantages of Using a Color Depositing Shampoo
It's a budget-friendly product.

Color depositing shampoos are inexpensive and effective. Instead of needing to spend a pretty penny in the salon chair, why not just go the DIY route?

They're very healthy for your hair.

Color depositing shampoos often contain natural botanical ingredients (like aloe vera or coconut oil) to help maintain your hair's

pH balance

.

It's much better than constantly using hair dyes.

Colored shampoos help preserve and improve the color of hair, eliminating the need to reach for a hair dye. An excellent color depositing shampoo that's devoid of chemicals will not damage your hair, even if you use it frequently.

They're quick and easy to use.

You'll notice a noticeable change with only one application. This also allows you to control the intensity of the color too. Want more pigment? Use the shampoo more often. Want less? Just skip it for a few days!
Disadvantages of Using a Color Depositing Shampoo
It can be slightly time-consuming.

Although handy, color depositing shampoos may sometimes be a nuisance. You will need extra time to make your hair after using a depositing shampoo.

They can lead to dry hair.

Your hair might become too dry while using sulfate-containing color depositing products, causing it to become brittle and more prone to breakage.
What Are the Common Mistakes of Using a Color Depositing Shampoo?
If you have never used any depositing shampoo before, then there's a couple of things you must learn and keep in mind before doing it. Below, I have compiled some of the common mistakes you can make while using color depositing shampoo:
Overuse of depositing shampoo can harm the health of your hair.

Using it too often can make your hair dry and more prone to damage. If you accidentally overuse the shampoo, you can always use honey to neutralize it and restore your hair's natural warmth.

Color depositing shampoo is not recommended for dark hair

. While some depositing shampoos are made for dark hair with green or blue pigments, some are formulated with blue or purple pigments. These are largely believed to be inferior. If you use a shampoo with blue-based pigment, your hair color will get darker than it was before.

Limit exposure to heat, chlorine, and harsh chemicals

. These are all detrimental to your hair. If exposed to them for long, your hair will gradually lose its color.

Follow the instructions provided by the brand.

This is a pretty common mistake that people make. Unlike shampoo, color depositing shampoos come with specific instructions, which may vary from company to company. To ensure the best result, it's essential that you follow the rules that come with your shampoo.
What Are the Best Color Depositing Shampoos Out There?
Before I begin the list, I'd like to share my evaluation criteria with you. These served as a baseline for me to help me select the best range of color depositing shampoos available in the market today.
My Evaluation Criteria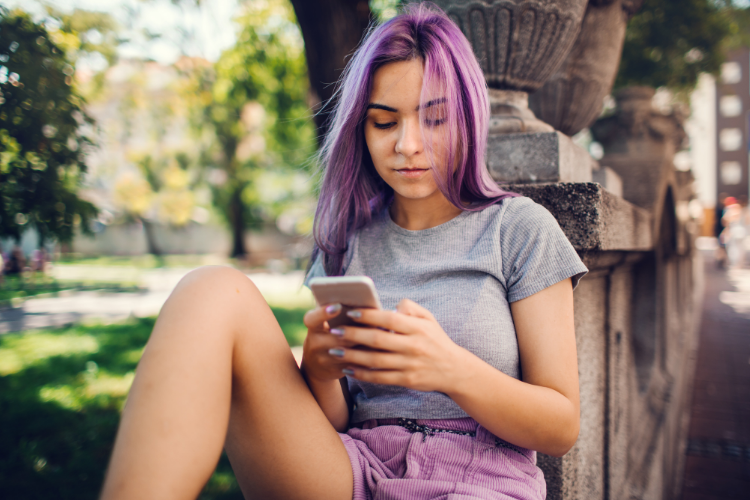 There are tons of depositing shampoos available in the market, and I've made sure to pick only the very best for this list. There are certain factors I kept in mind when selecting each product. 
Their Quality

The Chemicals Used

The Overall Price Point

Their Ease of Use

The Types of Hair
These deciding factors are discussed below. That way, you'll have a better idea of how to select a good depositing shampoo for your hair.
Their Quality
A high-quality depositing shampoo will make your hair shine brighter than ever. On top of that, your hair will also get squeaky clean too. This is because a good depositing shampoo will not only improve your hair's health but also remove debris and excess oil from your hair follicles by scrubbing your scalp and hair.
In rare cases, even excellent products will fail to meet your needs, though. More likely than not, this is probably because of your hair type, which dictates how the product will respond to your hair. Therefore, it's critical to be careful that the product you choose really does suit your hair.
The Chemicals Used
Who wants to have tons of unwanted chemicals in their hair care products? Harsh chemicals like sodium lauryl sulfate, ammonia, or parabens are harmful in the long run and may cause adverse health effects. Often, inferior products are highly ranked on other lists because they are good at masking harmful chemicals from consumers' eyes. 
When looking for a good color depositing shampoo, you'll want to hunt for products that contain natural ingredients like:
Vitamin E

Essential Oils

Aloe Vera

Honey
It's important to be sure to scrutinize every product before making any purchase because. Why's that? Because if you have no hair because you used a harsh or dangerous shampoo, then what exactly will you color?
The Overall Price Point
Many color depositing shampoos are expensive because they are free from harmful ingredients. For people with colored hair, cheaper shampoo might not give the best results. In consideration of the cost, I've picked each product and put up an assortment of items in various price ranges.
Their Ease of Use
Color depositing shampoos are nothing more than cleaning agents that help you maintain your hair color and protect it from fading away. It's no use if the shampoo you choose ends up leaving stains behind afterward. 
These shampoos are fantastic because they are easy to use and save you from visiting your salon frequently. A good color depositing shampoo will do the job as exactly needed, with no added frills or complexity.
The Types of Hair
Shampoos that deposit pigment into hair are available in a wide range of colors, including:
Purple works best for sliver hair by toning out the yellow color. Blondes will benefit the most from using a cool-toned blue shampoo, while green shampoos are ideal for getting rid of red undertones, allowing the darker color to shine.
My Favorite Color Depositing Shampoos
Now that you know about my evaluation criteria, I went ahead and listed below eight amazing color depositing shampoos that you can pick up today. Excited? Me, too! Let's just go ahead and dive right in, shall we?
Punky 3-in-1 Color Depositing Shampoo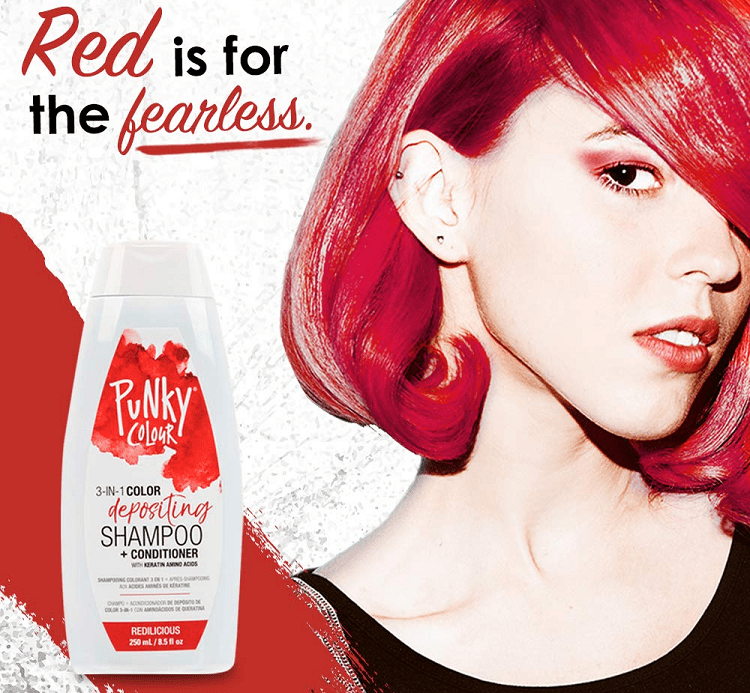 Punky's 3-in-1 Color Depositing Shampoo is an all-in-one product that acts as a color enhancer as well as a nourisher. It's available in 12 different color shades, and it acts as a multi-faucet product, both shampooing and conditioning it. 
After using it, your hair will be left feeling smooth and shiny thanks to its three-in-one solution. This removes any impurities and locks in moisture while eliminating brassiness and other undesired hues to keep it looking its best.
On top of being easy to use, it contains essential amino acids which repair and strengthen the hair. Did I mention that this shampoo is free of ammonia, paraben, sulfate, and other harmful chemicals, as well? 
If you haven't used any depositing shampoo before, then Punky's 3-in1 Color Depositing Shampoo + Conditioner will be your best bet.
Pros
Is a budget-friendly option

Available in 12 different shades

Free from harmful chemicals

Has a vegan formula

Very easy to use
Cons
Celeb Luxury Color Depositing Shampoo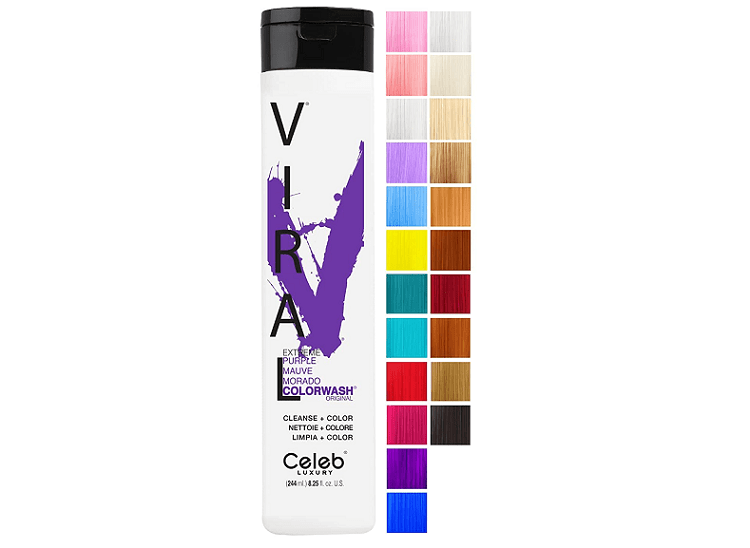 This shampoo is the one to go for a dipped hairstyle, brilliant highlights, or a monochrome appearance! This color depositing shampoo restores the fading color and adds glossiness, rejuvenating properties, and moisture for deep cleaning.
In addition to being free of sulfates and avoiding animal cruelty, its vegan recipe is very nourishing. With a variety of hues to choose from, ranging from pastel blue to brilliant yellow, there's a color for every taste and occasion. It also has Colorposit (color deposit) technology, which restores the brilliance of hair that has been colored.
This shampoo provides immediate nourishment for your hair. Its composition includes additional special conditioning and smoothing ingredients that help make your hair look better while simultaneously cleansing it. 
You can even combine this shampoo with various colors to create your bespoke color combinations! How fun is that?
With over 17,000 ratings, you can't go wrong with Celeb's luxury color depositing shampoo. Regardless of whether you are an expert or just a hobbyist, I'd recommend this product to anyone.
Pros
Is free from harmful chemicals

Ethical vegan formulation

Easy to use

Available in 22 different shades
Cons
Joico Color Balance Purple Shampoo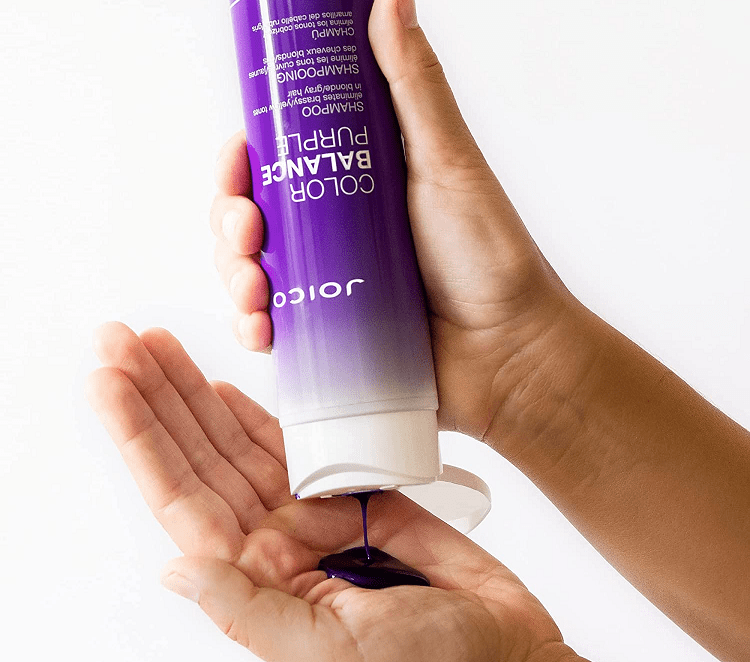 Joico is one of the most well-trusted brands in the market today. With the help of this shampoo, your hair will get the brilliant burst of color it requires without having to worry about its color fading away because of external factors. Its effects last for at least 12 washes after application. 
This shampoo will get rid of the brassiness in your hair, and the color-enhancing pigments in its formula will add much-needed metallic radiance to it. The herbal-rich and chemical-free mixture aids in the restoration of existing damage (such as split ends and breaking) by strengthening your hair. 
Joico has also developed an interesting technology to provide extra protection to your hair by using a unique liposome delivery system. With this delivery system, the shampoo constantly supplies natural ingredients such as arginine, keratin, and rosehip oil to protect and strengthen your hair.
Pros
Good budget option

Paraben-free

Will last up to 12 washes

Contains green tea extract
Cons
Can cause irritation in some rare cases

Not suitable if you have more than one color in your hair
Pure Blends Color Depositing Shampoo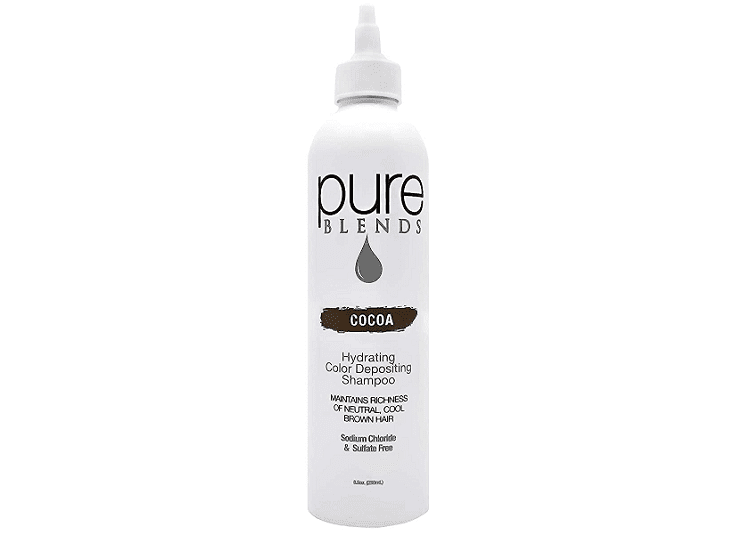 Pure Blends Color Depositing Shampoo is another great option for those on a budget. It's great for smoothing and fortifying your hair, and it comes in nine ranges of color options that provide something for everyone.
Marigold, keratin, and cherry bark are just some of the moisturizing and hydrating ingredients found in their composition, which can help give you healthy hair. This shampoo is free from harmful chemicals such as sulfates, parabens, gluten, and sodium chloride, all of which are detrimental in the long run.
Don't be shocked if you see this Pure Blend product at your nearby salon, either, since expert hairstylists designed it. Investing in a new hair color might be risky, but not with this shampoo. It has got everything that a good shampoo needs, and at a pretty low price! 
Pros
Free from harmful chemicals

Harmless vegan formula

Infused with natural ingredients

Satisfying scent

Budget-friendly
Cons
Can make your hair a little bit dry
N Rage Color 3-in-1 Depositing Shampoo + Conditioner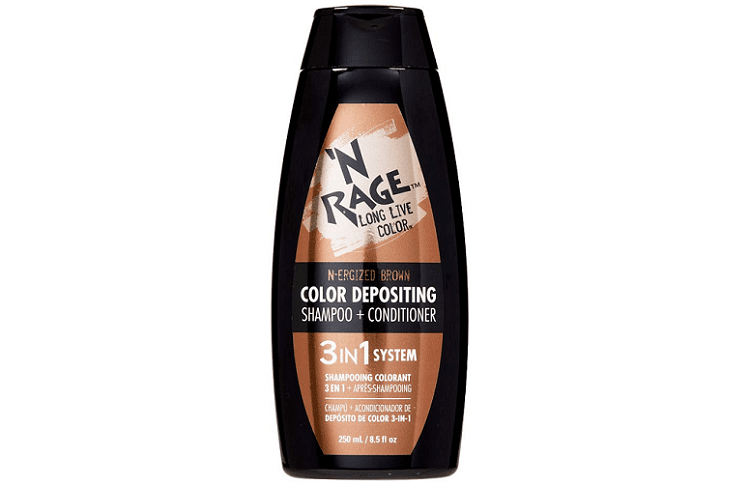 N Rage's 3-in-1 mixture of shampoo, color deposition, and conditioner makes it a complete, quality option. This shampoo is loaded with natural ingredients such as shea butter, quinoa, amino acids, and vitamin B5, all of which work together to protect your hair.
The real benefit of this shampoo is that it cleanses your hair and replenishes its tone with fresh pigments. Its anti-static and shine-enhancing properties are also worth mentioning, as well as its ability to remove brassy tones in a pinch. Overall, this shampoo offers salon-quality results at just a fraction of the cost.
You can maximize the color deposit of the product if you leave it on for at least ten minutes. A thing I particularly liked about it is that it's free of harmful chemicals such as parabens, sulfates, and ammonia, which is rare to find at this price point. If you have blonde, highlighted, or silver hair, then this shampoo will be perfect for you!
Pros
Priced reasonably 

Free from

harmful chemicals

Rich in vitamin B5

All-in-one hair solution
Cons
Can stain everything it comes into contact with

Not the best option for dark hair
Redken Color Depositing Purple Shampoo
There are times when a blonde's hair needs a little check, and the goal of this Redken shampoo is to provide that exact extra punch. This purple depositing shampoo is incredible for those with light blonde hair, as it revitalizes the color and leaves your hair looking healthier and more vibrant. 
Infused with a combination of triple acid-protein and pigments, this shampoo will help you reduce brassiness and add much-needed shine to your hair. It's also made with salicylic acid, a crucial element in strengthening hair and clearing blocked pores and follicles.
With this shampoo, you'll get your blonde hair back in no time. After washing your hair, let the shampoo remain in your hair for three to five minutes. You will start noticing the difference right after the first use!
Pros
Best suited for blonde hair

Can strengthen your hair

Balances your hair's pH

Pleasant, fresh scent
Cons
Contains SLS (sodium laureth sulfate)

Is on the pricier side
MATRIX Color Depositing Green Shampoo
There are very few color depositing shampoos in the market that actually cater to brown or black hair. To fill that open space, MATRIX has launched a green shampoo that provides a refreshing glossy finish for darker-colored tresses.
For best results, use it on damp hair and lather it up thoroughly before rinsing out for three to five minutes. Its added jasmine, cedarwood, and citrus scents will definitely make the washing procedure much more pleasant. These ingredients help to strengthen and nourish your hair, as well.
Don't worry if you have bright hair, though. MATRIX has four other variants, each made for a different type of hair. The shampoo not only enhances your hair color but it also helps to make it incredibly shiny. MATRIX's green color depositing shampoo is worth checking out if you want to achieve a mirror-like finish without feeling dull or matte.
Pros
Easy to use

Pleasant fragrance

Glossy finish

Balances red undertones

Comes in five different color options
Cons
Does contain SLS (sodium laureth sulfate)
ProVoke Color Depositing Shampoo
If you're looking for a moisturizing and healing color depositing shampoo, then ProVoke's product will be a great addition to your shower. Coarse and coily hair is no match for the Inca Inchi oil present in this shampoo, and its AquaPlex composition will be handy to refresh and repair your hair with its moisturizing properties. 
One wash is enough to boost color vibrancy, thanks to the shampoo's distinctive IoPlex technology. There's no harmful chemicals in it, and since PPD isn't included in these products, they're a viable replacement to hair dyes if you're allergic to them.
Make sure you use both shampoo and conditioner to achieve the best results. This shampoo will bring out the best in your dark hair while also balancing out any lighter patches. I won't "provoke" you to buy this shampoo (get it?), but ProVoke certainly will!
Pros
Free from harmful chemicals

Harmless vegan formula

Easy to use

UV filters provide extra protection

Pleasant fragrance
Cons
Are Color Depositing Shampoos Safe to Use?
Of course, before making an investment in a color depositing shampoo, it's understandable to feel a little bit hesitant. After all, you want to make sure you're using only the best products on your beautiful mane. It's normal to ask things like:
Will it harm or dry out my hair?

Is it safe to use every day?

Does it have any dangerous ingredients in it?
These are some of the lingering questions crossing your mind right now, right? Don't worry, though. If you haven't used any color depositing shampoo or conditioner before, it's only normal that you're a little curious about its safety. 
To help put your mind at ease, here are some tips that you might find useful:
In some instances, color depositing shampoos can

contain chemicals and substances

(like parabens, SLS, and sodium chloride) that may induce allergic responses such as redness and frizzy hair, to name a few. Instead, reach for safer alternatives that provide even better cleaning and hair tone with all-natural ingredients. 

Don't overuse

color depositing shampoos, as it will do more harm than good. Your brilliant hair color will

last longer

if you wash your hair less frequently. Shampoo only twice or three times a week — and never more than once a day — to keep your hair's natural oils intact. This will extend the life of your hair color and help keep it healthy.

Wait at least for a week

, if not more, before shampooing your hair after coloring it. The longer you can go without shampooing, the better. This will allow the paint to dry thoroughly. It's recommended to start using color depositing after one week to see the best results, as your hair probably won't need any pigments to brighten just after you dye it.

Vitamins are an essential

part of maintaining the health and shine of hair that has been colored. Hair follicles are nourished by Vitamin C in order to keep the scalp's blood vessels healthy. Foods high in biotin include salmon, eggs, legumes, and mushrooms, which are good for your hair. 

If possible,

avoid coming in contact with chlorine

. Chlorine will mess up with your hair's color and change the desired color to an unpleasant green cast. 

Do not use blow dryers

or any hot equipment on hair that has been dyed, since it'll be more vulnerable to damage. Dyed hair should be air-dried as much as possible. Avoid using any of these heat-generating products to preserve the color of your dyed hair.

Lastly,

don't buy a product just because it is cheap

. Go for a quality product that will make your hair look dazzling! Often, cheap color depositing shampoos damage or dry out your hair without you noticing it. 
What Are My Top Recommendations?
I highlighted eight fantastic color depositing shampoos in this list, but there is always one that gets to sit on the throne. After reflecting for a while, I have selected two excellent products as my favorites, one for the dark and the other for lighter hair.
For darker-haired folks, I recommend ProVoke's color depositing shampoo. There was a time when it was tough to find a good color shampoo for dark-toned hair. Now things have changed, and ProVoke is king when it comes to it. ProVoke's shampoo neutralizes red undertones and allows the black or brown color to shine even more.
In addition to the lustrous color that the shampoo provides, it also cleanses the hair quite well, with Inca Inchi oil being the key element. On top of being an excellent product for dark-toned hair, the shampoo is free from harmful chemicals. That means you'll be able to use this color depositing shampoo without fearing any unwanted side effects.
The other product which I selected for my top recommendations is Joico's color depositing purple shampoo. With this purple shampoo, you'll achieve salon-quality color effects on both blonde and gray hair. Color-protecting proteins, as well as great pigment generation capabilities, make this product better than the rest. 
Anti-fade green tea extracts, along with Smart Release technology, are also great to shield hair from regular wear and tear. The company's products are of the highest quality, and they are committed to environmental stewardship by not using any harmful chemicals in any of their goods.
Furthermore, their products have received various honors and have been endorsed by numerous celebrities. This is one of the best products on the list, and I can't recommend it enough. And as a blonde who struggles with brassiness, this one is definitely my number one pick!
Frequently Asked Questions
Question: Should I Use Color Depositing Shampoo on Wet or Dry Hair?
Answer: There is no hard and fast rule. You can apply color depositing shampoo in either dry or wet hair (unless mentioned otherwise). Dry hair is better at absorbing color, whereas wet hair is simpler to work with. The choice is yours.
Question: Is There Any Color Depositing Shampoo for Dark Hair?
Answer: Yes, there are various color depositing shampoos that are made especially for dark hair. They are rarer than the regular purple or blue pigmented shampoos, but you will still find them in several shops. I've added a couple of dark color depositing shampoos on this list, so do make sure to give them a look!
Question: How Long Should I leave the Shampoo On?
Answer: Each shampoo comes with its own instructions, but in general, you will need to keep them for at least five to ten minutes. Some shampoos can take longer or shorter, depending on the formula they are using and how fast the product works.
Question: How Often Should You Use Color Depositing Shampoo?
Answer: The shampoo's instructions often indicate how often you should use it. Generally, you'd want to shampoo your hair at most two or three times a week.
Question: What is the Difference Between the Different Colored Shampoos?
Answer: All the different shampoos are meant for various kinds of hair.
Green shampoo for dark hair – tones the red color
Purple shampoo for silver hair – tones the yellow color
Blue shampoo for light hair – tones the brassiness
You should buy a shampoo that fits your needs. Each of these shampoos' undertones a particular color so that the desired color can pop out more. 
My Final Thoughts
Hair color depositing shampoos are enriched with color pigments that help restore your hair's natural shade. Aside from neutralizing brassy orange and yellow tones in hair, many of the shampoos cleanse your hair while making the dye job look fresh. As a bonus, they also enhance and preserve your hair's naturally colored highlights.
Having learned about these super handy color depositing shampoos, now is the time to put what you've learned to use. From budget-friendly choices to more high-end products, I've covered every gap in this topic, with the goal to help answer all your questions. I've even shared my all-time favorite with you (Joico Color Balance Purple Shampoo), and I sincerely hope you like it as much as I do!
After all, trying to gently color your hair can be tricky, as there are so many questionable ingredients found in hair dyes. However, with these awesome color depositing shampoos in tow, you'll soon find yourself on the way to having the lustrous, healthy locks you've always wanted!
Looking for more interesting readings? Check out: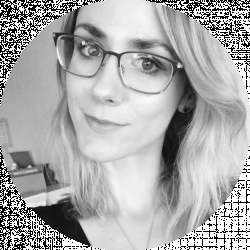 Latest posts by Karyl Trejo
(see all)