My natural hair is dark brown, and until I finished high school, I didn't feel the need to dye my hair. I told everyone I would only change my color when my hair became grey. But life doesn't always turn how you plan it, and preferences change. So, when I was about 20, I wanted red highlights, which I had for many years.
Still, after a while, when I got bored with that color, I discovered that red is tough to remove from your hair. The hairstylist had to mix several hues to neutralize the red color. Long story short, I then did lighter highlights which could be perceived as either light brown or dark blonde. I love my lighter hair color and do anything I can to maintain it.
So, today, I'll talk about how to find the best light brown hair dye on the market. First, I'll tell you some things that helped me while browsing for this hair dye color. Then, I want to list some of my favorite light brown hair dye brands.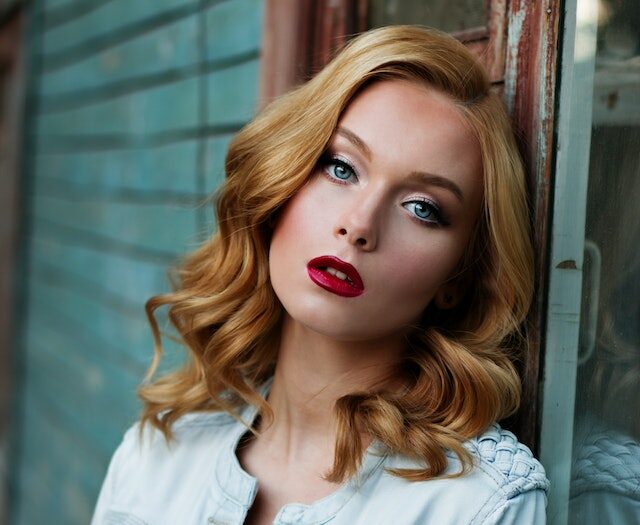 Bottom Line Up Front!
Finding the best light brown hair dye for your skin tone and eye color should be easy if you follow a few guidelines:
Know there are multiple light brown shades out there, and try to find the one that suits your skin tone the best;
Read the label and pay attention to any potentially harmful ingredients;
Purchase from reputable companies and opt for well-known and tested brands;
Always test the hair dye on one single strand before applying it all over your hair.
I'm fascinated with blonde highlights, so I have two favorite light brown shades: honey brown and light golden brown. In terms of products and brands, my favorite is Clairol Natural Instincts due to its safer and less toxic formula. However, if I chose a permanent and resistant hair dye, I would opt for Wella Color Charm.
How to Find the Best Light Brown Hair Dye – 8 Effective Tips
Here are some useful tips to help you find the best light brown hair dye.
Different Shades of Light Brown
First, you should know that light brown comes in several different shades. Instead of being one single solid color, light brown comprises multiple depths and hues. So whether your locks are golden brown or ash brown, you still have light brown hair. I love light brown because it's highly versatile and allows me to pick the exact shade that suits my facial and skin traits the best.
Ideally, your hair should match both your eye color and skin tone. Below, I've added some of the most stylish light brown varieties.
Light Natural Brown Hair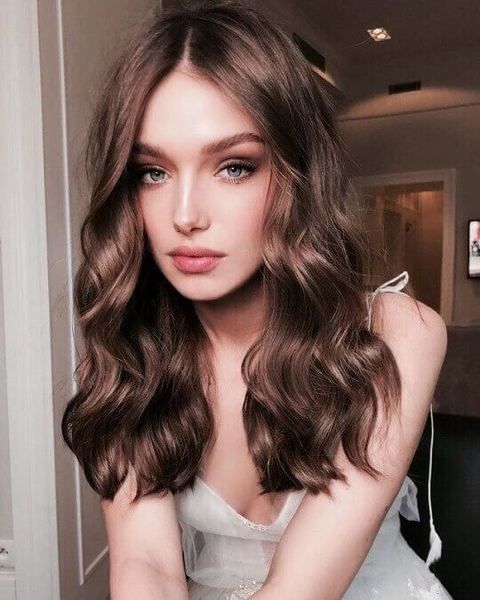 Light Beige Hair Color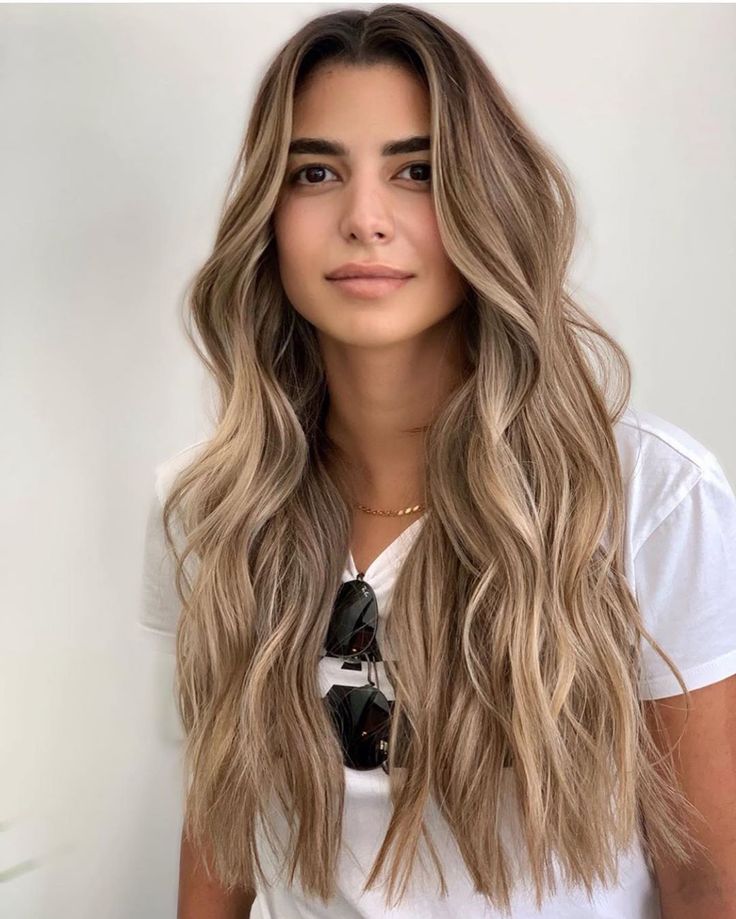 Honey Brown Hair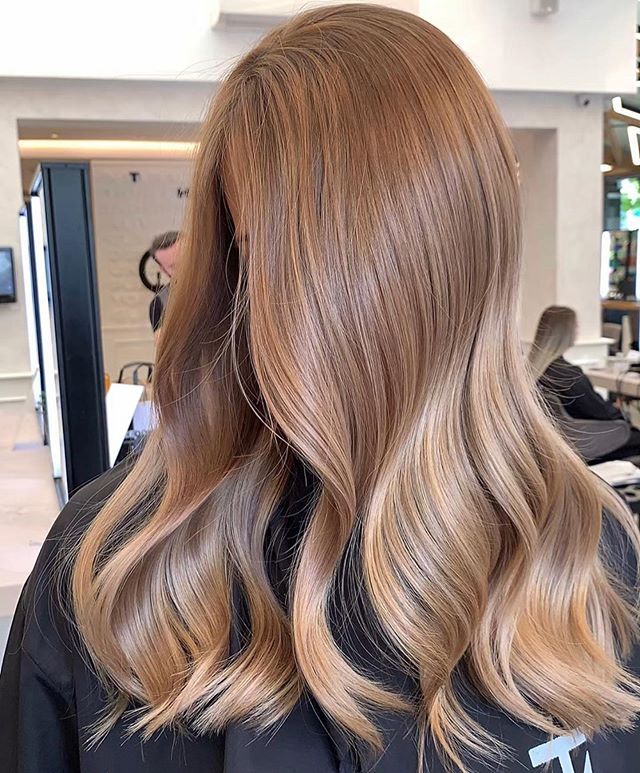 Ash Brown Hair Color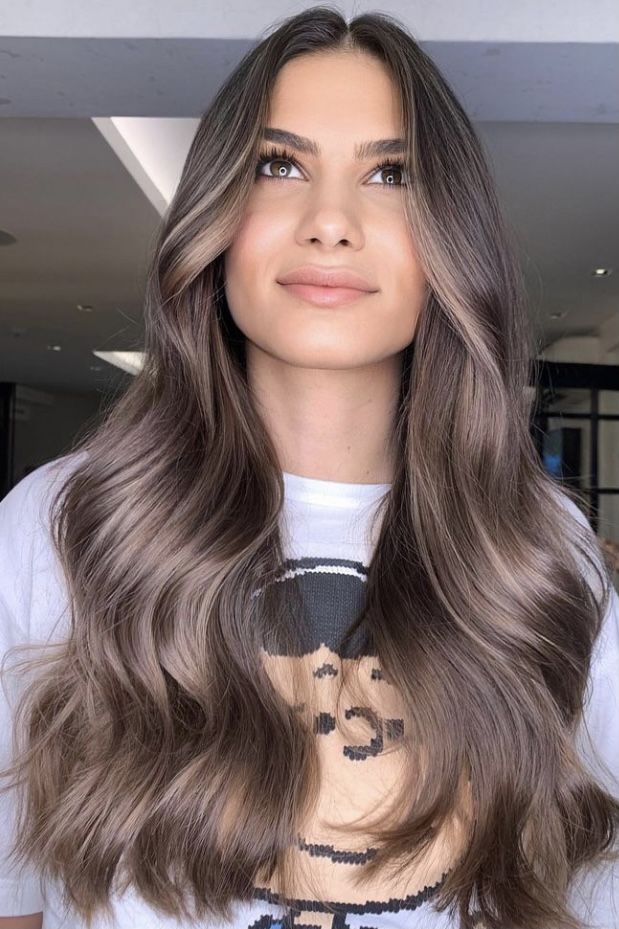 Light Golden Brown Hair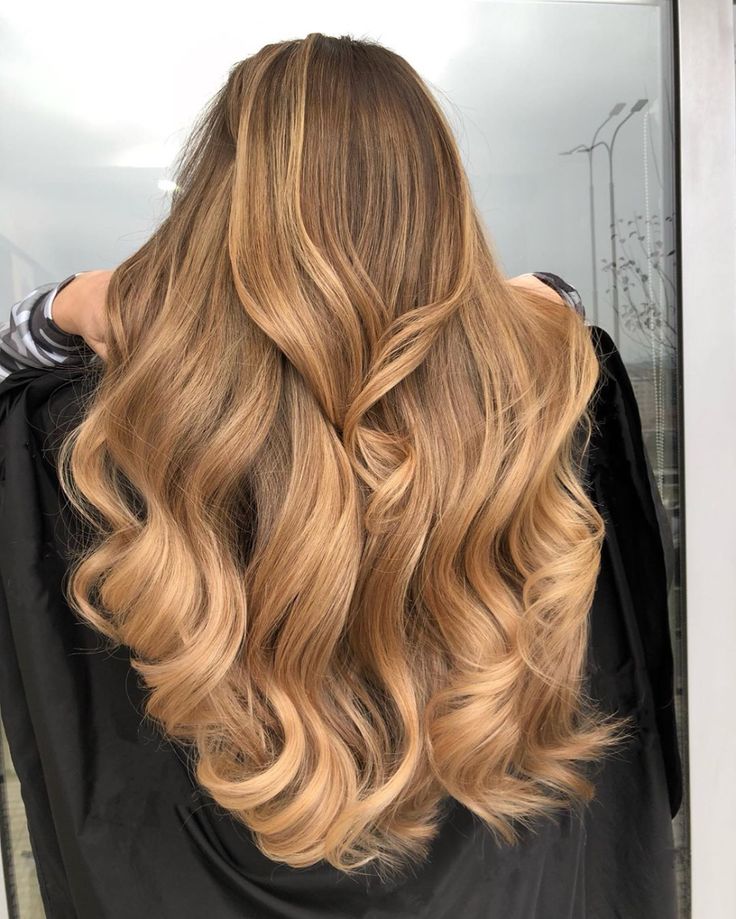 Light Violet Brown Hair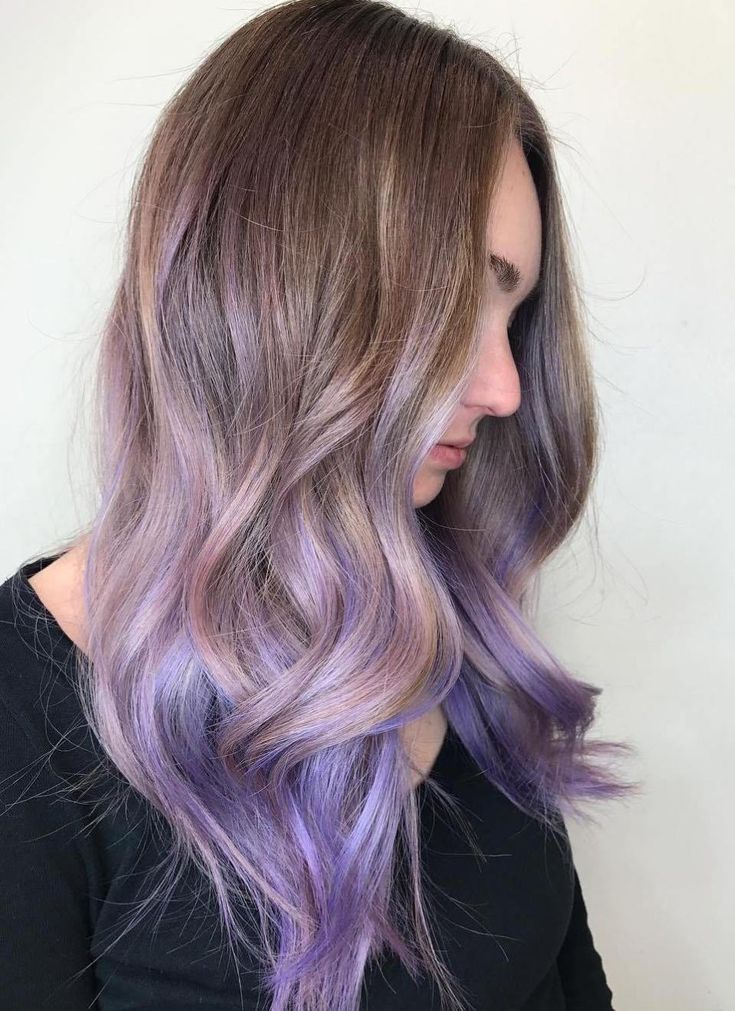 Light Brown with Red Hues Hair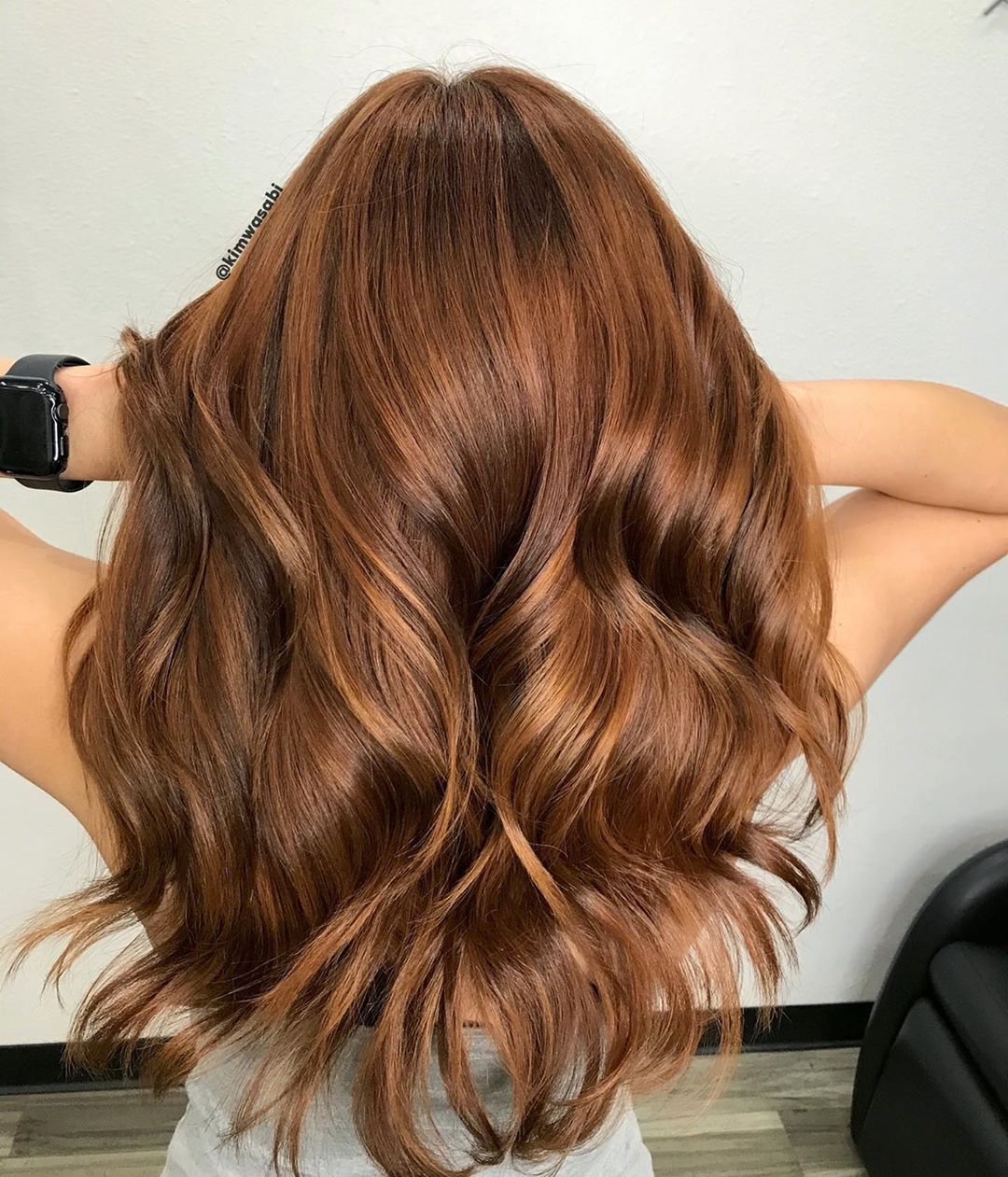 Light Copper Brown Hair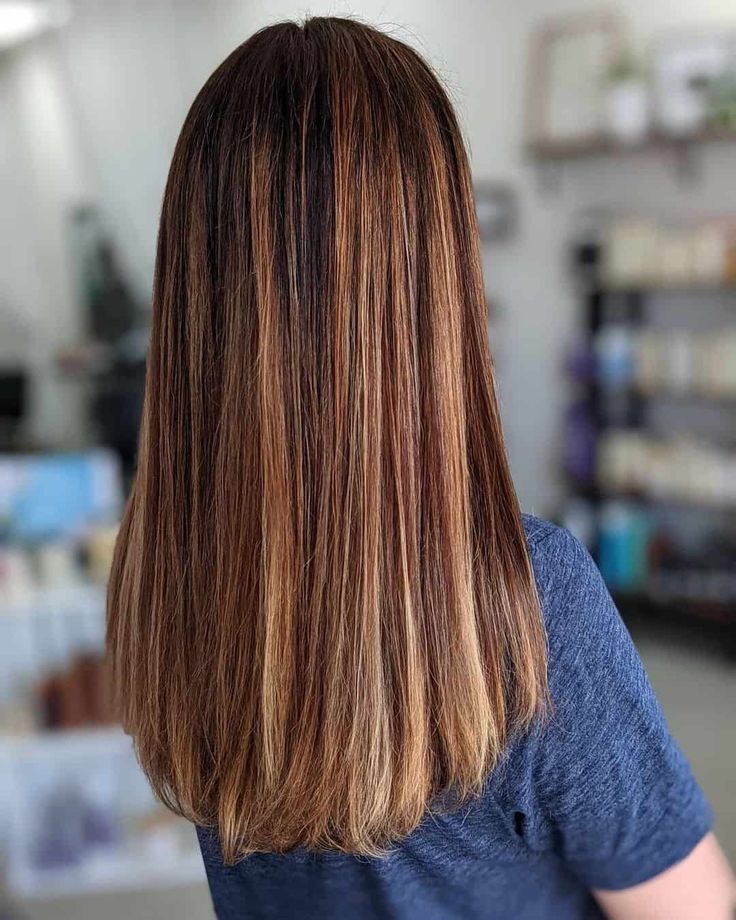 You can play with these hair shades as you wish by opting for two colors: a primary shade and a secondary tone. For example, light beige can be mixed with golden ash, while golden brown can safely be combined with soft copper-brown hues. I would choose to blend two or three different light brown shades to achieve the one that matches my skin tone and brown eyes the best.
Check the Online Reviews
When choosing a specific hair dye, you should check what people say about it online. Go on beauty forums and even Facebook groups you trust and ask away. Once you've decided to purchase a specific light brown hair dye, you should verify what users say about that brand and product on forums and Amazon, checking its ratings.
Read the Label
Labels are essential to me, regardless of the item I'm about to buy. They can be highly informative. Based on the label, you can figure out if a particular hair dye could harm your locks or not. There are so many types and ingredients when it comes to hair dye. I always avoid those that contain harmful components, and whenever I choose to change my hair color, I first opt for demi-permanent dyes since they come with lower risks.
Find Out the Ingredients
Contrary to popular belief, a high-quality hair dye can protect your tresses from pollution, cold or high temperatures, and wind. It offers your locks a protective coat. I would opt for something that adds shine and texture. One of my goals when coloring my hair is to obtain dimensional color.
You can opt for natural dyes, which are the safest. Those include henna, indigo, plant powders, and leaf extracts. Despite their safe action, I'm not sure I prefer these since they don't last long. Permanent hair dyes could contain stronger ingredients such as ammonia and hydrogen peroxide. However, many brands market long-lasting and ammonia-free dyes these days.
All branded hair dyes that aren't 100% natural contain chemicals. Hair dye formulas require these compounds to help the pigment settle into your hair follicles. I would personally choose a long-lasting, vibrant hair dye that's organic and also contains some nourishing and moisturizing ingredients.
Avoid
Phthalates;
Sulfates;
Resorcinol;
Ammonia;
Titanium dioxide, etc.
Choose
Essential oils;
Plant and leaf extracts and powders;
Organic ingredients;
Vegan and ayurvedic formulas;
Tea tree;
Green tea;
Jojoba oil;
Keratin;
Argan oil;
Ginseng root extract, etc.
Test the Dye on One of Your Hair Strands
This is what I did when I decided to get turquoise blue highlights. The hairstylist tested the dye on one of my hair strands, and we waited for a couple of minutes to see how the color turned out. After that first step, I agreed to have my whole hair covered with the dye. I recommend choosing a lock closer to your face to see if it matches your skin tone and eye color.
Identify the Ideal Match for Your Skin Tone
Start by determining your skin tone. Is it cool, neutral, or warm? It was pretty hard for me to figure this out. So, here is how you do this, the simple way:
Cool skin tone – has pink, blue, or red undertones;
Neutral skin tone – this is a mix of cool and warm skin tones;
Warm skin tone – has yellow, golden, or peachy hues.
Moreover, your complexion can be pale, fair, medium, or dark. My skin is neutral because I have reddish hues on my facial T area, while my cheeks feature yellowish shades. I'm also pale and have dark blue under-eye circles. Yey, I know it sounds problematic, and it is in most cases. Here are the hair dye colors you should opt for based on your skin tone:
Cool and fair – sandy brown or light ash brown hair color;
Warm and fair – light caramel brown or golden brown hair color;
Neutral and fair – cafe-au-lait or cocoa brown hair color;
Cool and medium – chocolate brown or kaki brown hair color;
Warm and medium – auburn brown or butterscotch brown hair color;
Neutral and medium – truffle brown or beige light brown hair color; the second choice is also known as beige bronde;
Cool and dark – espresso brown or light plum brown hair color;
Warm and dark – toffee brown or mahogany brown hair color;
Neutral and dark – chestnut brown hair color.
Opt for the Right Hair Dye Type
There are several hair dye types, from permanent to temporary ones. I've mainly used permanent hair dye, but I've recently tried the semi-permanent alternative. Unfortunately, it didn't last long, but that could be because I refused to bleach my hair. Here are the main types of hair dye you should know about:
Temporary hair dye – this one washes out quickly because it only covers the outer layer of your hair shaft. I don't fancy it since it doesn't provide long-lasting results. On the other hand, it's a great choice if you only want to experiment with a new color that's totally different than your current shade;
Demi-permanent hair dye – this is a hybrid that's not really a semi-permanent dye, but it isn't permanent either. Almost all demi-permanent dyes are ammonia-free. Compared to semi-permanent choices, this one lasts longer due to its developer content which helps the pigment to penetrate your hair shaft;
Semi-permanent hair dye – these don't contain ammonia or developers, and they only cover your hair's outer layer. They usually last for about six to eight washes;
Permanent hair dye – if you're ready to commit, then permanent dyes are the solution. Their formulas are more complex, and they offer the deepest hair penetration. Simply put, permanent dyes will last for weeks, if not months, without fading too much.
Consider the Price & Don't Forget about the Brand
It goes without saying that price matters, especially in this economy. I want something of good quality without breaking the bank. Ingredients are essential, as well as the brand's reputation and popularity. Some of the hair dye brands that people trust the most are Revlon, Garnier, Manic Panic, L'Oreal Paris, Arctic Fox, Joico, and Olaplex. 
Finding the Best Light Brown Hair Dye – My Top 7 Product Choices
Selection criteria – I've selected the following light brown hair dyes based on their popularity, effectiveness, color vibrancy, longevity, and brand's trustability. 
Superior Preference by L'Oreal Paris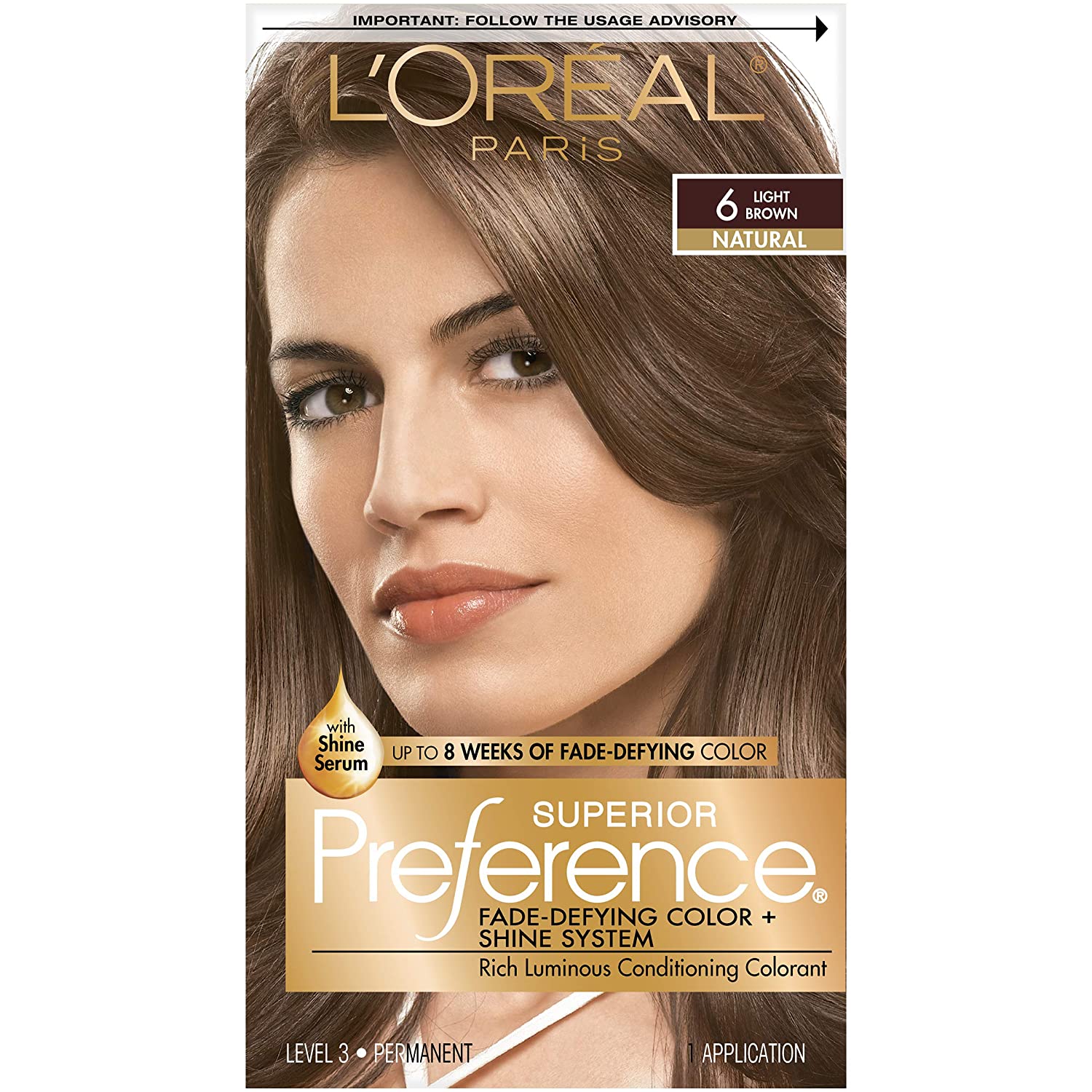 This L'Oreal Paris hair dye is the number six, light brown shade. I love how vibrant and long-lasting the color is. Moreover, the formula contains nourishing compounds to help me avoid dry or damaged locks. As a result, your light brown hair will last up to eight weeks without washing out.
The box has three items: a bottle of color-optimizing cream, a smaller container of color gel, and a revitalizing hair conditioner that boosts color shine and vibrancy. It also has some useful accessories, including gloves, instructions, and application tools.
Pros
It's a lovely natural color that lasts long;
The hair dye contains moisturizing agents;
The formula is enriched with shine serum;
Complete kit that enables you to color your hair at home;
The dye doesn't drip.
Cons
It can be a bit harsh on sensitive scalps;
It could fade quickly if you don't use color-protecting hair products.
Nourishing Color Cream by Garnier Nutrisse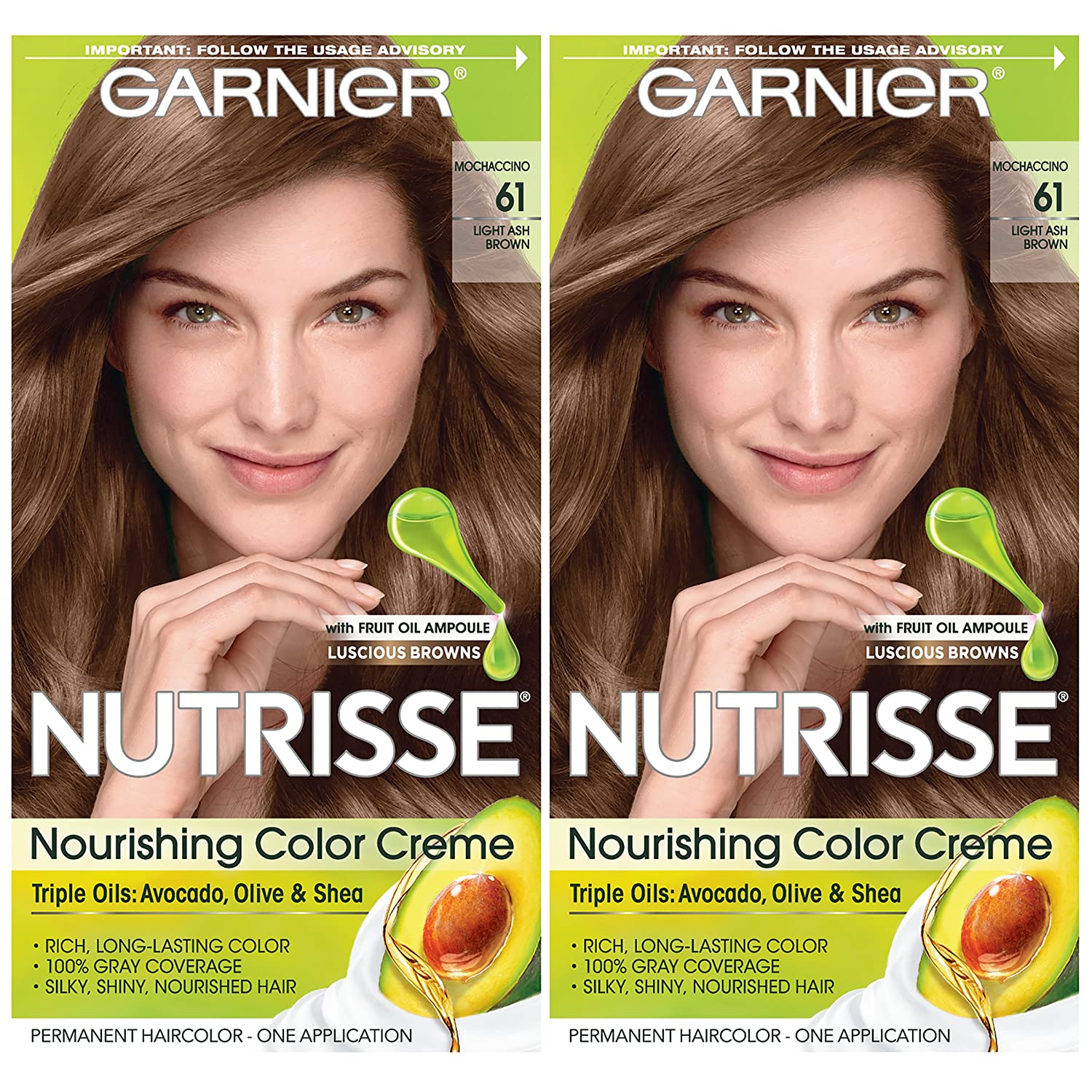 I love two light brown shades within this Garnier Nutrisse collection: the golden brown shade and the light ash brown option. Both are lovely colors. They're effective at covering gray hairs, and the result is long-lasting. This is a permanent hair dye that you can apply all over your locks or use as a retouching solution to cover grey roots.
Pros
My hair feels nourished with this hair dye due to its oil blend that contains avocado, Shea, and olive oils;
My locks looked shiny and felt smooth and silky after using this hair dye;
The kit contains three main products: the nourishing color creme, the developer, a moisturizing conditioner, and a fruit oil ampoule;
The color is rich and lasts pretty long;
It's affordable.
Cons
After a couple of washes, this color fades out and becomes a light blonde;
Its grey root covering power should be improved.
Color Charm Permanent Gel by Wella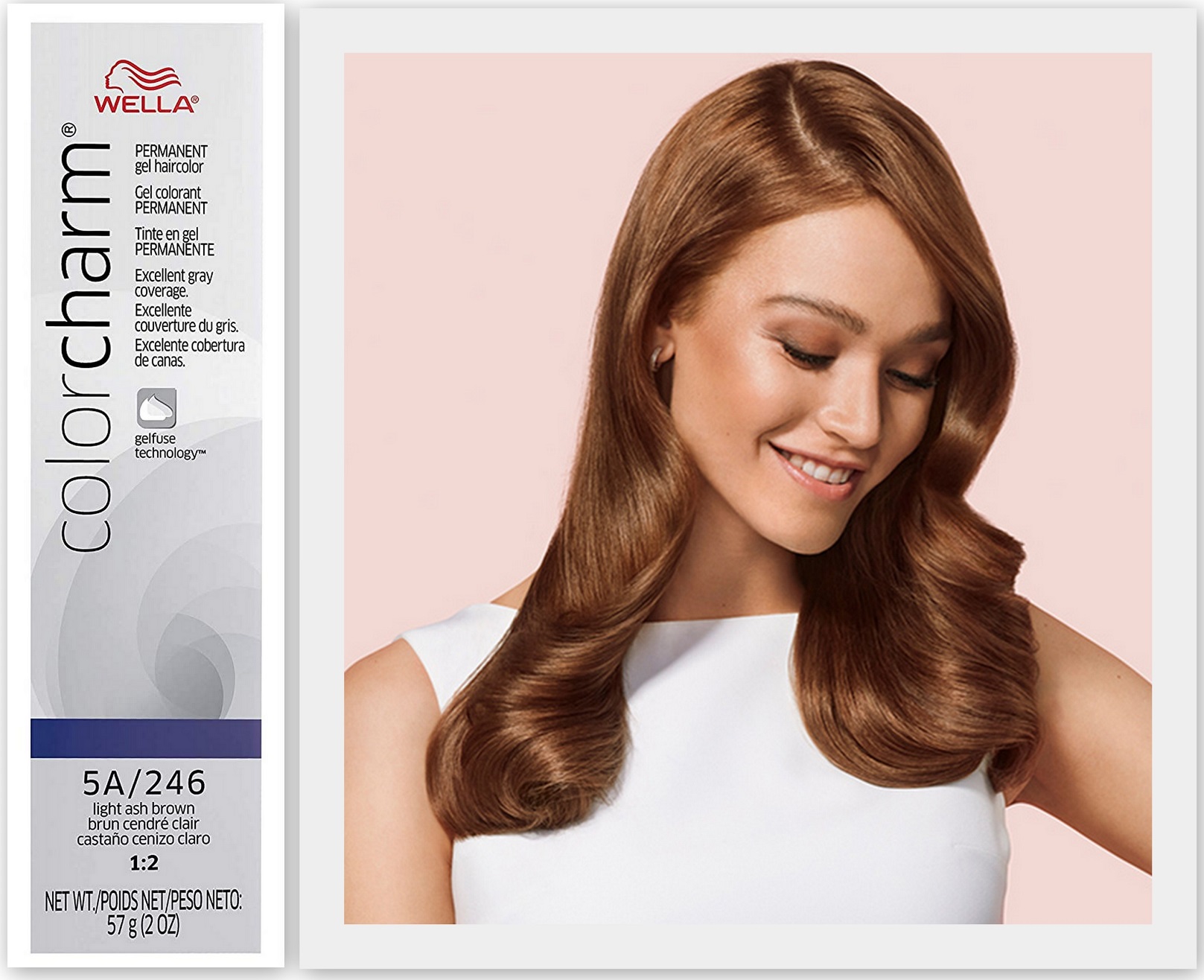 This Wella hair dye is super affordable and features a pale ash blonde/brown shade. I'm sure it would look lovely paired with my pale and neutral/cool skin tone. It conditions your tresses while also covering grey roots. It adds shine and makes your hair feel smoother. I've always liked Wella hair care products due to their quality and affordable price.
Pros
Long-lasting and fade-resistant;
The cream also has conditioning properties;
Super affordable;
It smoothens my hair and makes it brighter and shinier;
It's easy to use and highly convenient.
Cons
The outcome was darker than expected;
I'm not too fond of the strong smell that reminds me of the formula's chemicals.
Natural Instincts by Clairol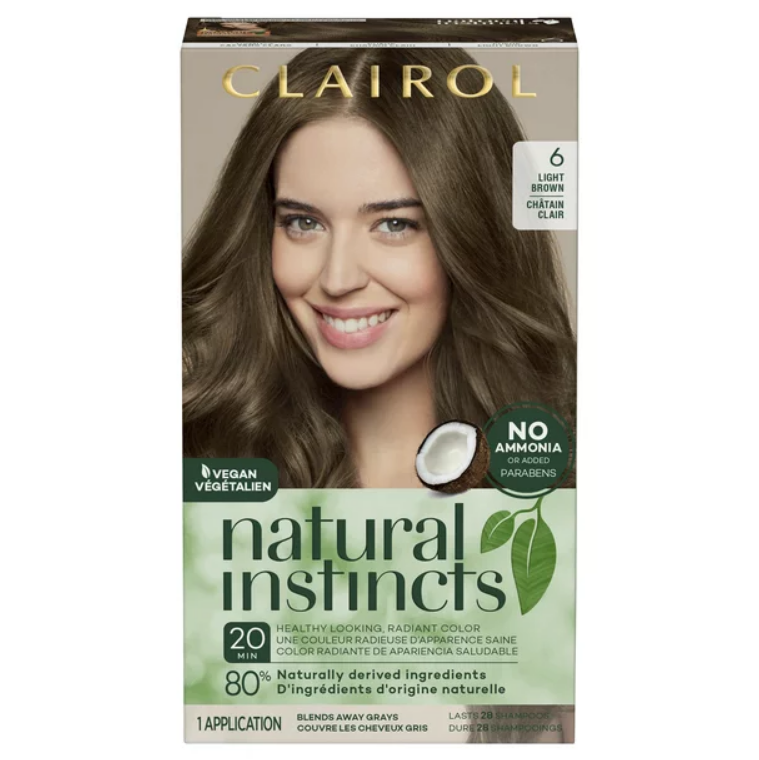 I love this Clairol light brown hair dye due to its safe and non-toxic formula that's free of ammonia. With this hair dye, I could achieve a beautiful light brown color in only 30 minutes. The label said 20 minutes, but I took my time. I like that it's formulated with Aloe Vera and coconut oil, both nourishing ingredients. Moreover, it's paraben-free.
Pros
Vegan formula;
There's no ammonia in it;
Around 80% of the ingredients are natural;
Your hair feels healthier and looks shinier;
You can transform your current hair color in only 20-30 minutes;
It's gentle on your hair.
Cons
It's ok, but not something extraordinary;
My hair wasn't as shiny as expected;
After a couple of washes, my locks looked a bit dull.
Revlon Colorsilk Hair Dye
Revlon sells multiple light brown shades that are truly spectacular, including light golden brown, soft brown, ash brown, and reddish brown. My favorite is light golden brown. The Colorsilk hair dye contains keratin that fortifies your locks, and the box comes with a kit that's easy to use at home. They have recently updated this formula, and it's now mess-free.
Pros
Contains amino acids;
Ammonia-free;
Complete at-home kit with gloves, developer, instructions, hair conditioner, and hair dye;
It uses the brand's trademark, the 3D color gel technology, which offers a multi-tonal outcome and a natural-looking shade;
The formula's keratin will make your locks stronger.
Cons
I found a couple of stains on my scalp, which was a bit annoying;
I have an issue with bleaching my hair; this color won't be exactly as featured on the box if I don't bleach my locks.
Precision Foam Colour by John Frieda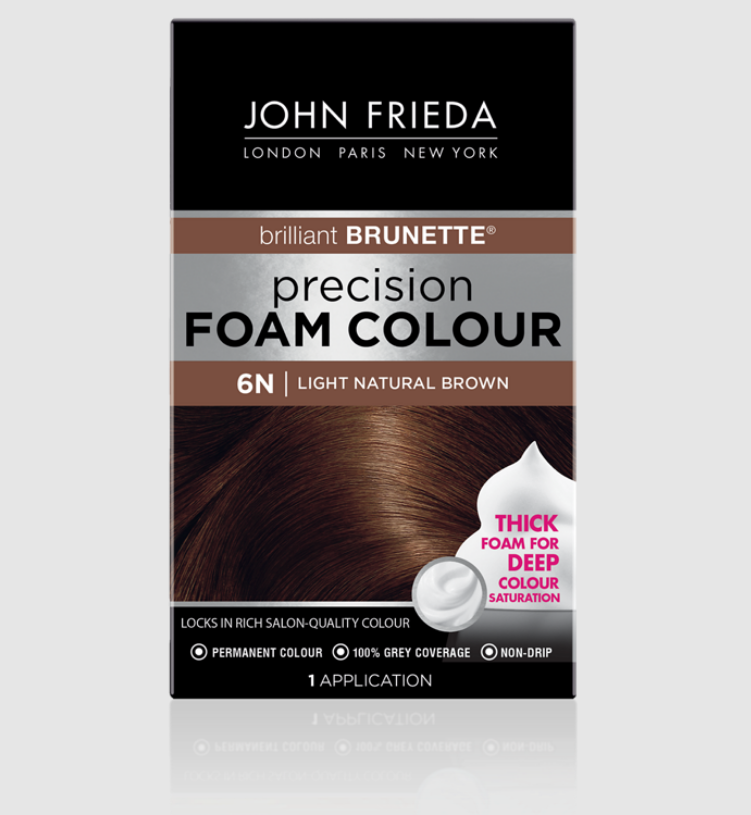 This 6N light natural brown dye has a foam-like consistency that provides deep color saturation. John Frieda's light brown hair dye comes with an easy-to-use application kit that consists of four items: a developer, the hair dye, a conditioner, and gloves. The set and its design and branding elements all look classy and stylish.
Pros
The foamy texture is great because it doesn't drip;
The kit is easy to use, and the resulting color looks terrific as long as you follow the instructions;
This hair-dyeing kit comes with a nourishing conditioner that prolongs the life of your new hair color;
Vegan-friendly and cruelty-free;
It has a pleasant smell;
Good quality and has an affordable price tag.
Cons
The gloves are too large for my hands;
I made a mess when I used this hair dye, so it's messy, but it does its job well.
Igora Royal Hair Dye by Schwarzkopf
The Igora Royal is a permanent hair dye. I chose the light ash brown shade for this article. It's a professional hair dye that might not suit a beginner's skills. I like the cool-neutral color because it's highly versatile and matches different skin tones. The kit comes with a comb which is a detail I appreciate.
Pros
It's pretty long-lasting and covers grey hairs amazingly;
It works effectively, even on hair like mine that's porous;
This is a reliable hair dye that provides luminous color.
Cons
Not suitable for beginners;
It doesn't last as long as other similar hair dyes.
FAQs
Question: How Much Hair Dye Do I Need to Color It Light Brown?
Answer: To be on the safe side, you should purchase two boxes of hair dye. But the necessary amount varies based on your hair type and length. For example, hair that's longer than shoulder level needs two boxes to be fully covered. Also, the thicker your hair is, the more hair dye you need. I have fine shoulder-length hair, so I could do just fine with around 60 ml of dye.
Question: What Shade of Light Brown Dye Should I Choose?
Answer: I love honey brown and golden brown, but I also like the ash brown alternative. Nevertheless, you may want a certain color, which could be unsuitable for your skin tone. Hence, choosing a flattering shade from the ones that best match your eye color and skin undertones is best.
Question: How Hard Is It to Maintain Light Brown Colored Hair?
Answer: It's not that hard to maintain, especially if you're a natural brunette. That's because light brown is a pretty natural-looking, versatile shade. So, for brunettes or dark blondes, this color remains pretty even when the roots are growing because the difference between the two shades isn't notable for brunettes or dark blondes.

Bottom Line
As long as you read the labels, test the product, and apply all the other suggestions I've given you above, you should be fine and find a suitable light brown hair dye that makes you look lovely. But, at the same time, I know how difficult it is to search for a less toxic, even vegan or organic, formula that also lasts long and offers spectacular results.
Unfortunately, when it comes to hair dyes, that's almost an impossible-to-reach goal. So, I guess you can't have the best of both worlds and should have to make a compromise. My chosen compromise is to pick a well-known and effective light brown hair dye, even if I'm aware of its chemical content. I would always pick popular brands such as Wella, Garnier, Revlon, or L'Oreal.
Looking for more interesting readings? Check out: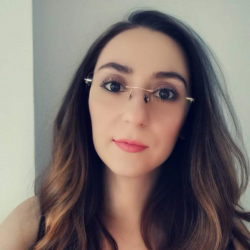 Latest posts by Alexandra Gavrilescu, Home Hair Product Tester
(see all)