Although Garnier is a famous brand known for its hair and skincare products, I will talk about its shampoo line today. I have used and still use many Garnier products, including shampoos, creams, shower gels, and makeup wipes. I like them since they're practical and affordable. But, let's return to today's topic: shampoos.
The perfect shampoo for my needs is the one that cleanses my hair, reduces sebum production, makes my tresses smooth and voluminous, and helps me detangle my locks a lot easier. I know! I'm asking a lot from one single product, but I'm picky like that when it comes to hair care items.
I'm sure you'll find at least one Garnier shampoo from all the ones I've listed below that suits your hair type and preferences.
Bottom Line Up Front!
I like Garnier and use many of the brand's products, not just hair care items. Here are my top picks:
The best option for oily hair – I would always choose Pure Clean because it gives me a more refreshing sensation and it calms my scalp;
My pick for frizzy hair – when it comes to frizz, no Garnier product other than the Ultimate Blends smoothing shampoo can tackle that problem;
Best choice for boosted volume – I've tried the Watermelon Hair Food shampoo and mask once, and although it smells nice and feels lightweight, it didn't provide me with the volume I wanted. I'm much more satisfied with how Full & Plush works on my hair type;
The one I've chosen for damaged locks – I like both Honey Treasures and Botanic Therapy, but I must choose the second one because the first made my hair feel a bit waxy.
About Garnier
Garnier is a popular international company founded 118 years ago, in 1904. So, it has an astonishing and long history. The brand's parent company is L'Oreal, based in France. The company manufactures most of its products in France, but they also have a manufacturing facility based in the US, in New Jersey, to be more exact.
Moreover, the brand is best known for its BB creams and Fructis hair care line. I first heard of Garnier and its cosmetic products when I was a teenager. First, my mother used to apply a hydrating Garnier cream every day. Then, around 14-15 years old, I started using the brand's skincare line, preventing acne and pimples.
My Favorite Garnier Products That I Often Use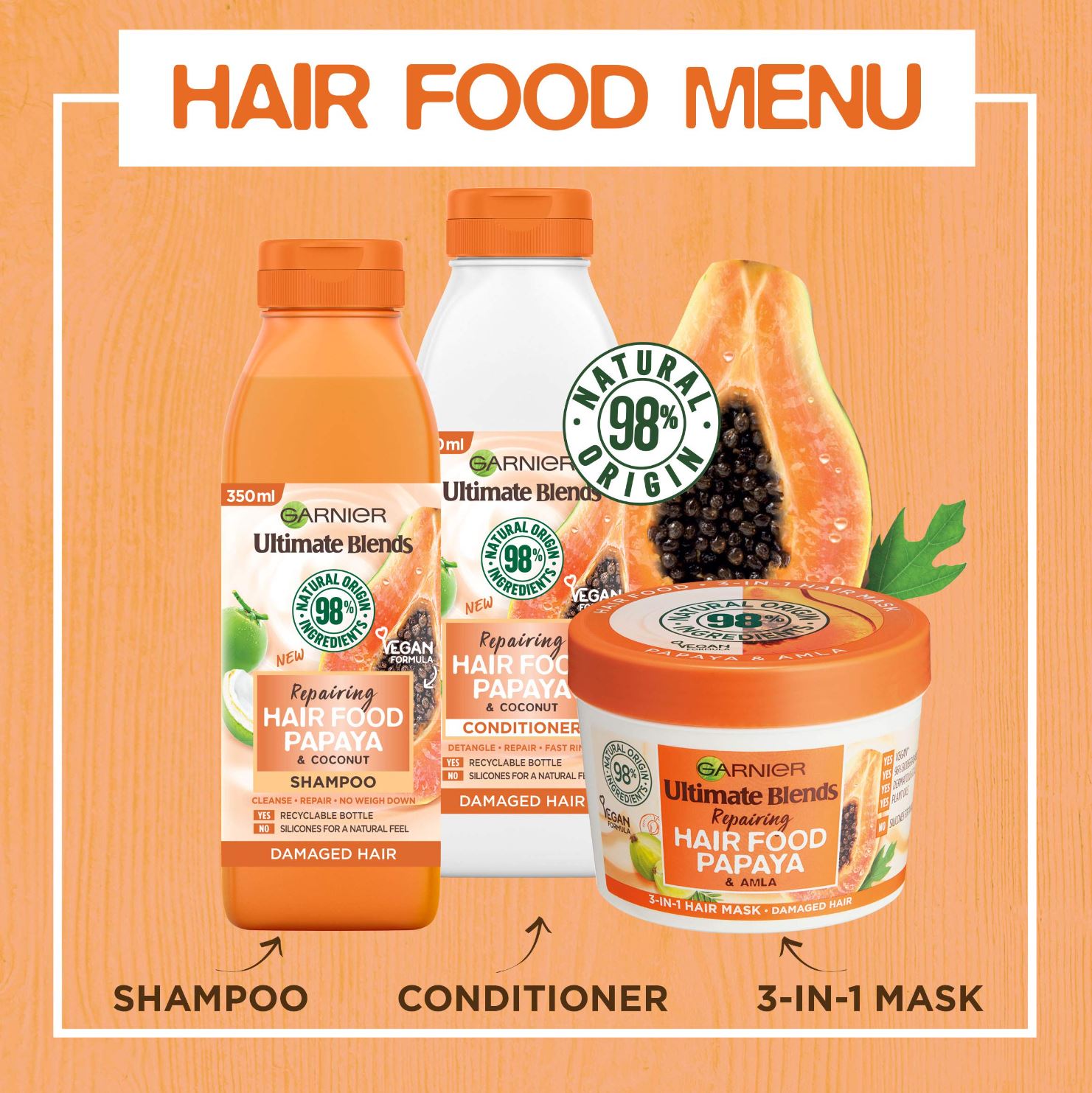 Here are a few of the Garnier products I've used so far.
Best Garnier Shampoo Guide – My Top 9 Choices
Here are some of my favorite Garnier shampoos. To make things easier for you, I've categorized these shampoos based on your primary hair need. For instance, my favorite type of shampoo tackles frizzy hair while also boosting my hair's volume and controlling my oily scalp.
I've listed these shampoos in no particular order, but I've chosen them based on their properties, results, efficacy, and ingredients. Moreover, I wanted them to solve more than just one need. For instance, I like my chosen shampoo to tackle my lack of volume, solve my oily scalp issues, and detangle my hair. 
The Best Garnier Shampoos for Oily Hair
My scalp tends to get oily pretty fast after every wash. It's hard for me to keep up with all these so-called wonder products that say they can fix my oily scalp. Many hair care products I've tried for this particular issue have made my scalp very dry, leading to more sebum and oil.
So, as you can see, it's a vicious circle. Luckily, some of these Garnier shampoos are great at lowering sebum production while also nourishing your scalp at the same time.
1. Pure Clean Shampoo by Garnier Fructis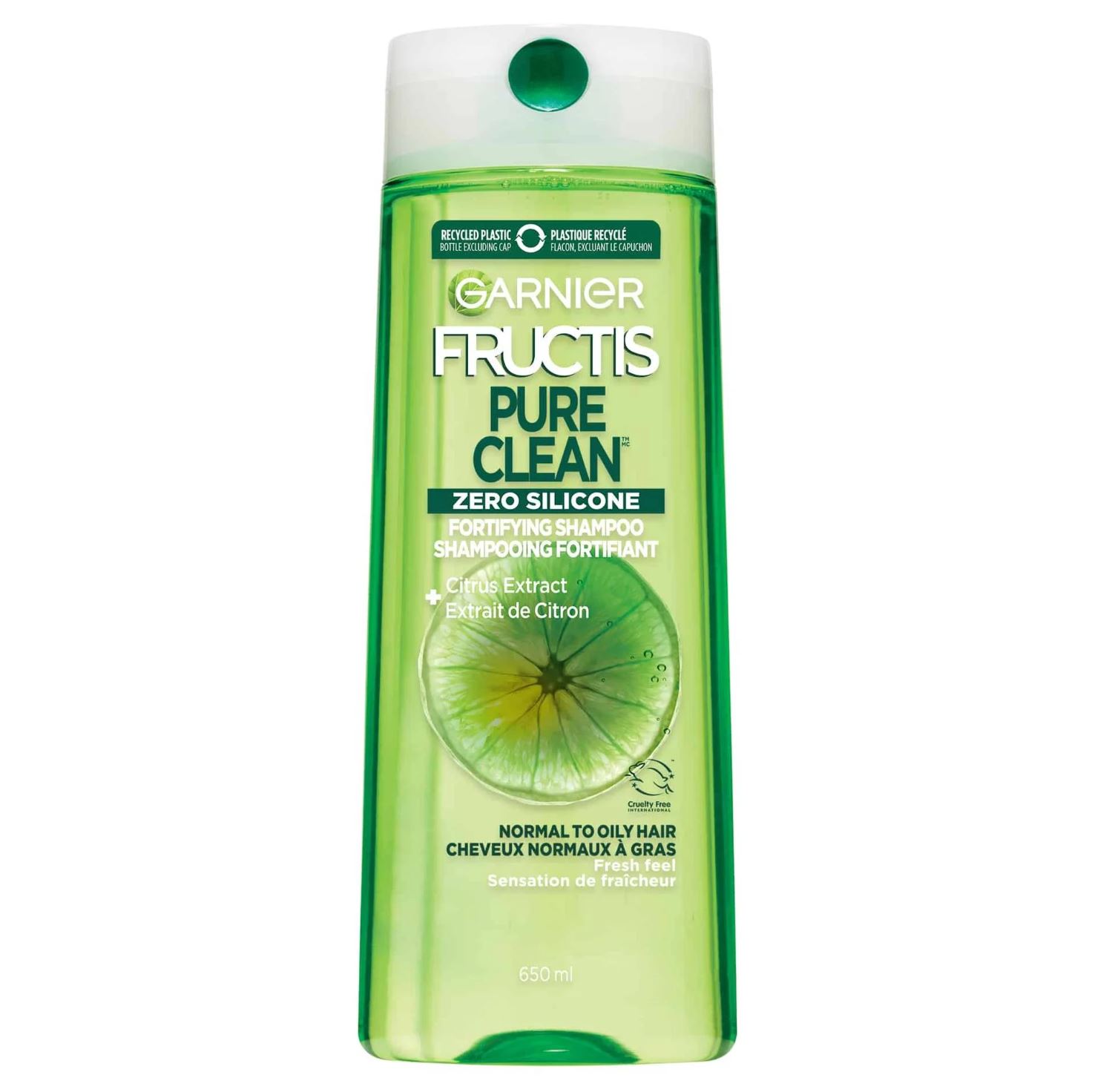 Garnier Pure Clean is a great and affordable shampoo that tackles oily hair. It cleans your locks without weighing them down and keeps your scalp fresh for several days at a time. Although regardless of the shampoo I use, I must apply dry shampoo after a couple of days to maintain that initial freshness, shape, and volume.
I like this shampoo because it cleans my scalp without making my skin dry. Furthermore, my hair feels smooth and silky after every wash. Not only is this shampoo paraben-free, but it's also without silicone. Hence, it's pretty safe to use it, no matter your hair and scalp type.
Pros
Its citrus extract refreshes my scalp;
My hair became a lot softer after using this shampoo;
It's highly affordable;
I appreciate this paraben-free formula since it's gentle on my scalp;
It's cruelty-free.
Cons
In some cases, you might feel your hair a bit dry after using this shampoo, but that depends a lot on your natural hair type;
It's not as lightweight as I would've expected. My hair felt a bit weighed down after a couple of washes.
2. Botanic Therapy Green Tea Shampoo by Garnier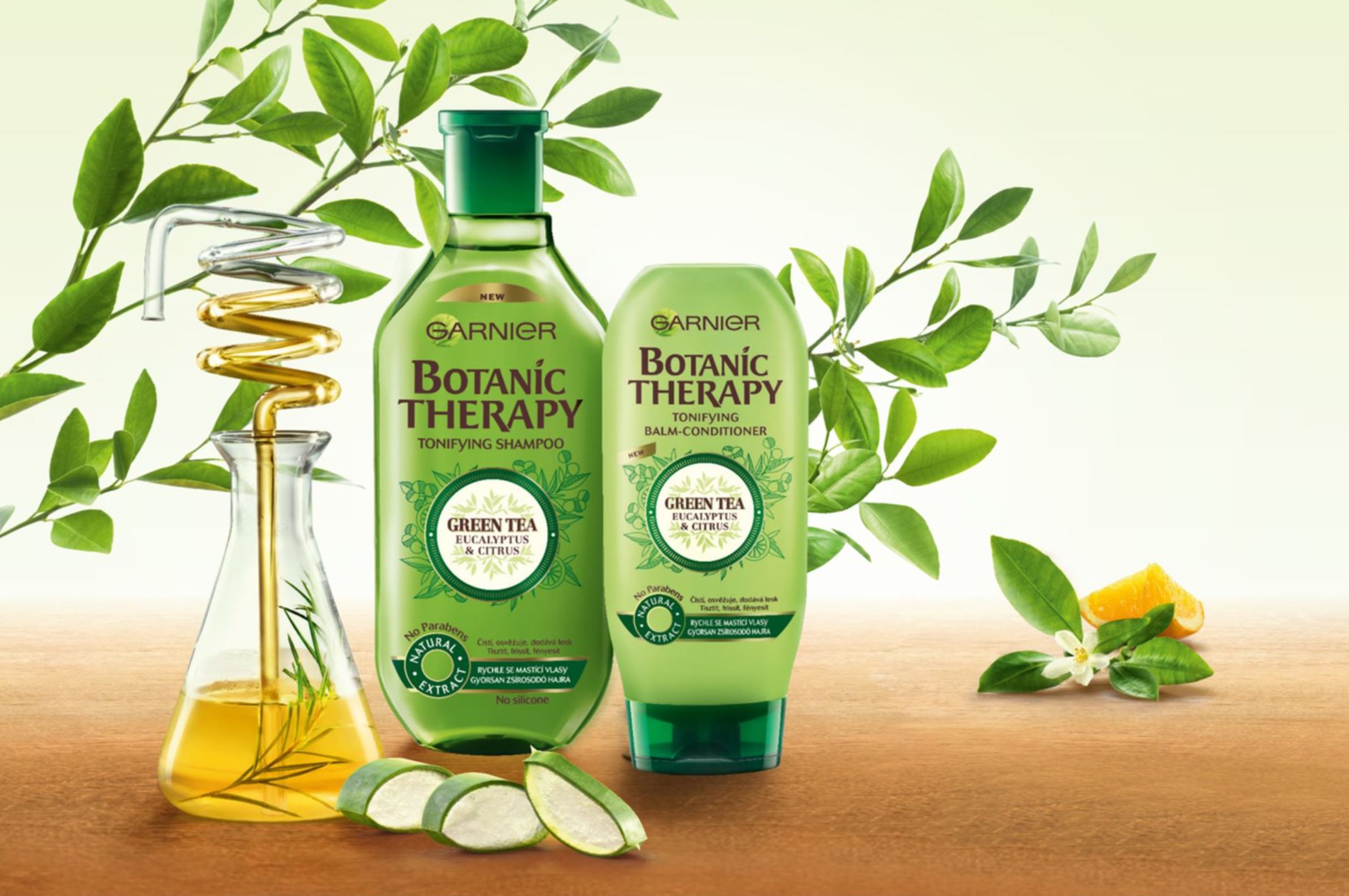 Green tea is known for its cleansing and refreshing properties, and the Botanic Therapy shampoo is a cruelty-free product that will achieve exactly that: making your skin and hair less greasy. It's an excellent product that restored my hair's natural beauty, and I didn't even have to use plenty of it. A small amount of it goes a long way.
I love its ingredient mix, which contains many hydrating and refreshing elements such as green tea, citrus, and eucalyptus. After using this product, I felt my locks cleared of impurities and excess sebum. Moreover, it did a fantastic job of detangling my tresses. I have fine hair that tangles quite easily.
Pros
My hair doesn't feel as oily after washing it with this shampoo;
It contains nourishing ingredients that also make this shampoo smell great;
My scalp felt refreshed and very clean without becoming dry;
It's suitable for both regular and oily hair;
Paraben-free and silicone-free;
Very affordable.
Cons
It freshens up my hair, but it makes it too soft, and I lose the volume and plumpness I want;
You must use it a couple of times before noticing less oily hair.
The Best Garnier Shampoos for Frizzy Hair
I don't always deal with frizzy hair. It mainly occurs during winter when I wear sweaters a lot. But, if I don't use a hair mask before applying the shampoo, my hair can quickly get frizzy, even during summer. And I'm sure many of you know exactly what I'm talking about.
3. Ultimate Blends Smoothing Shampoo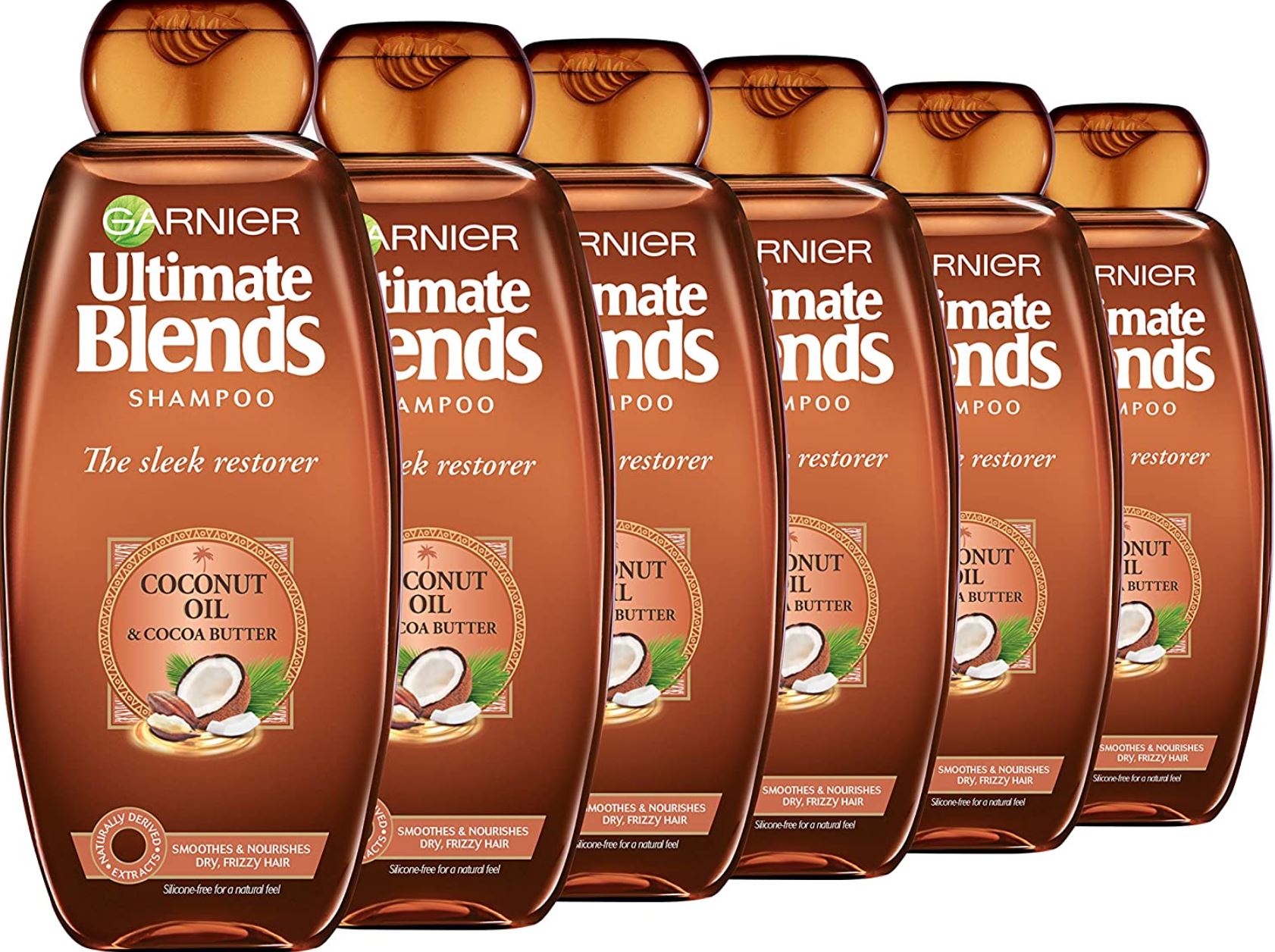 The Ultimate Blends shampoo contains nourishing ingredients such as coconut oil and cocoa butter, both of which will detangle and smoothen your hair. Moreover, the formula is excellent at taming frizzy hair. The first time I tried the Ultimate Blends shampoo, my hair became very smooth and tamed, although it lacked the volume I expected.
I love how great this shampoo smells and that it works amazingly, even for those who have curly and untamed hair. The results were even better when I used it with the matching hair mask and conditioner.
Pros
It's silicone-free and cruelty-free;
It's vegan;
Tames frizzy hair and restores your hair's natural shine and smoothness;
I love that the packaging is eco-friendly and made of recyclable materials.
Cons
It might not be the best choice if your hair is very oily since this shampoo can make your locks feel a tad greasy, especially if you don't rinse long enough;
If your scalp is sensitive or you deal with dermatitis, you might want to avoid this Garnier shampoo since it can make your skin flakey and dry;
The shampoo foams mildly, which bothers me since I like to feel a lot of foam when I wash my hair.
4. Sleek and Shine Shampoo by Garnier Fructis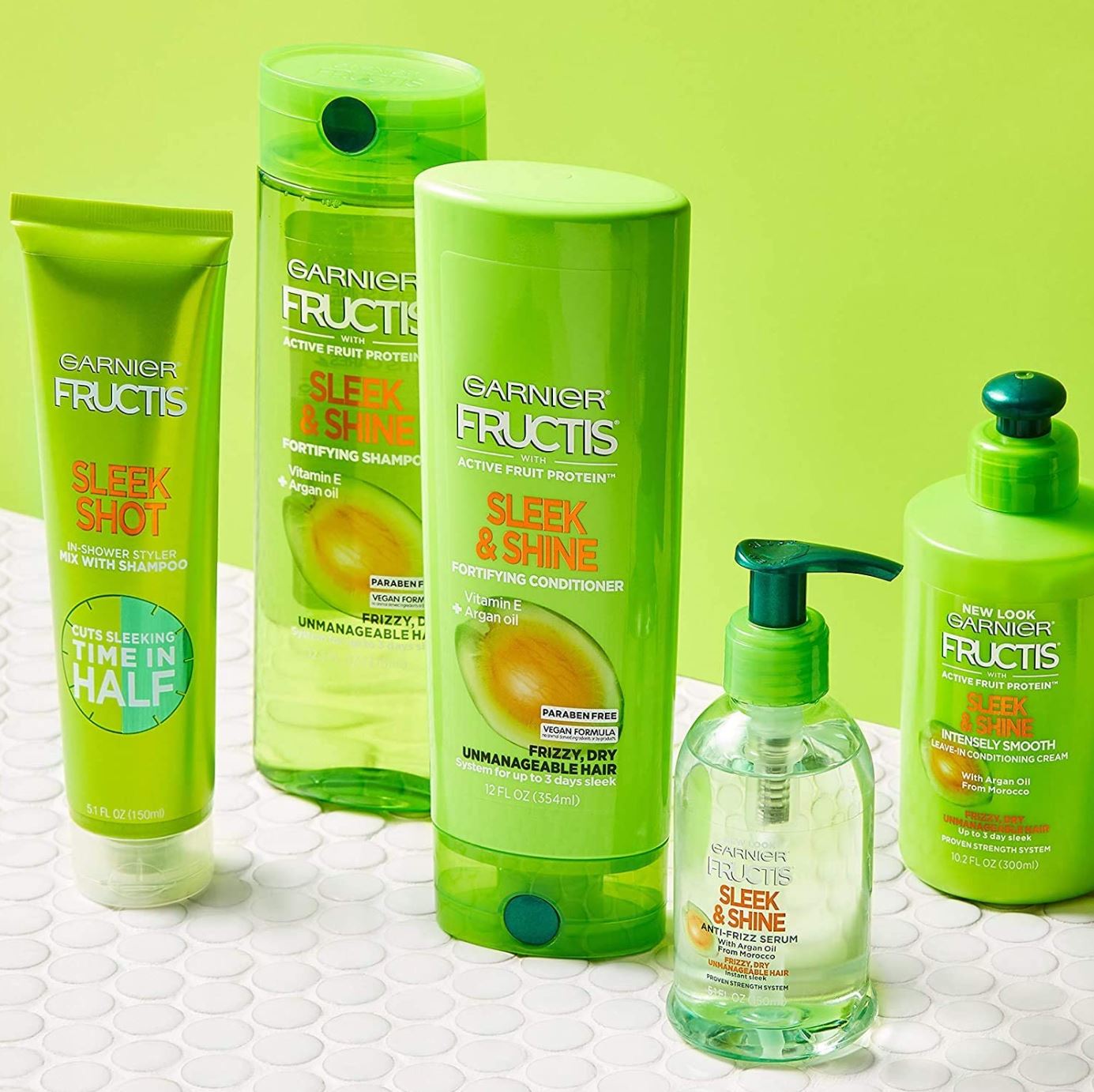 The Sleek & Shine shampoo is convenient and offers good value for the price. You can find it at many local drugstores or supermarkets. It's created to tame frizzy hair and help you manage curly locks. Even though my hair is straight, not curly, I deal with frizz occasionally, especially during winter. And this frizz-control shampoo helped me handle my tresses a lot easier.
If I were you, I'd use this shampoo with its matching hair mask and hydrating serum, both made by Garnier. I love the ingredient list, consisting of vitamin E and argan oil. These compounds moisturize your hair and help you detangle unruly curls.
Pros
It has helped me tame my frizzy lock and detangle my stubborn tresses;
It's great for curly hair, but I also use it on my straight locks, and I like the outcome;
The scent is simply lovely;
If you like vegan and paraben-free shampoos, this one could be what you were looking for;
It contains vitamin E, which restores shine;
Argan oil strengthens your hair and nourishes your dry scalp.
Cons
You can use it several times weekly, but don't expect miraculous results. You'll have to use it regularly to get rid of flyaways;
This shampoo might dry your hair if you have very curly tresses.
The Best Garnier Shampoos for Boosted Volume
My hair is flat and straight, so I've always tried to make it look more voluminous. But, not many products have helped me with that. These Garnier shampoos for volumized hair are efficient as well as nourishing.
5. Watermelon Hair Food Shampoo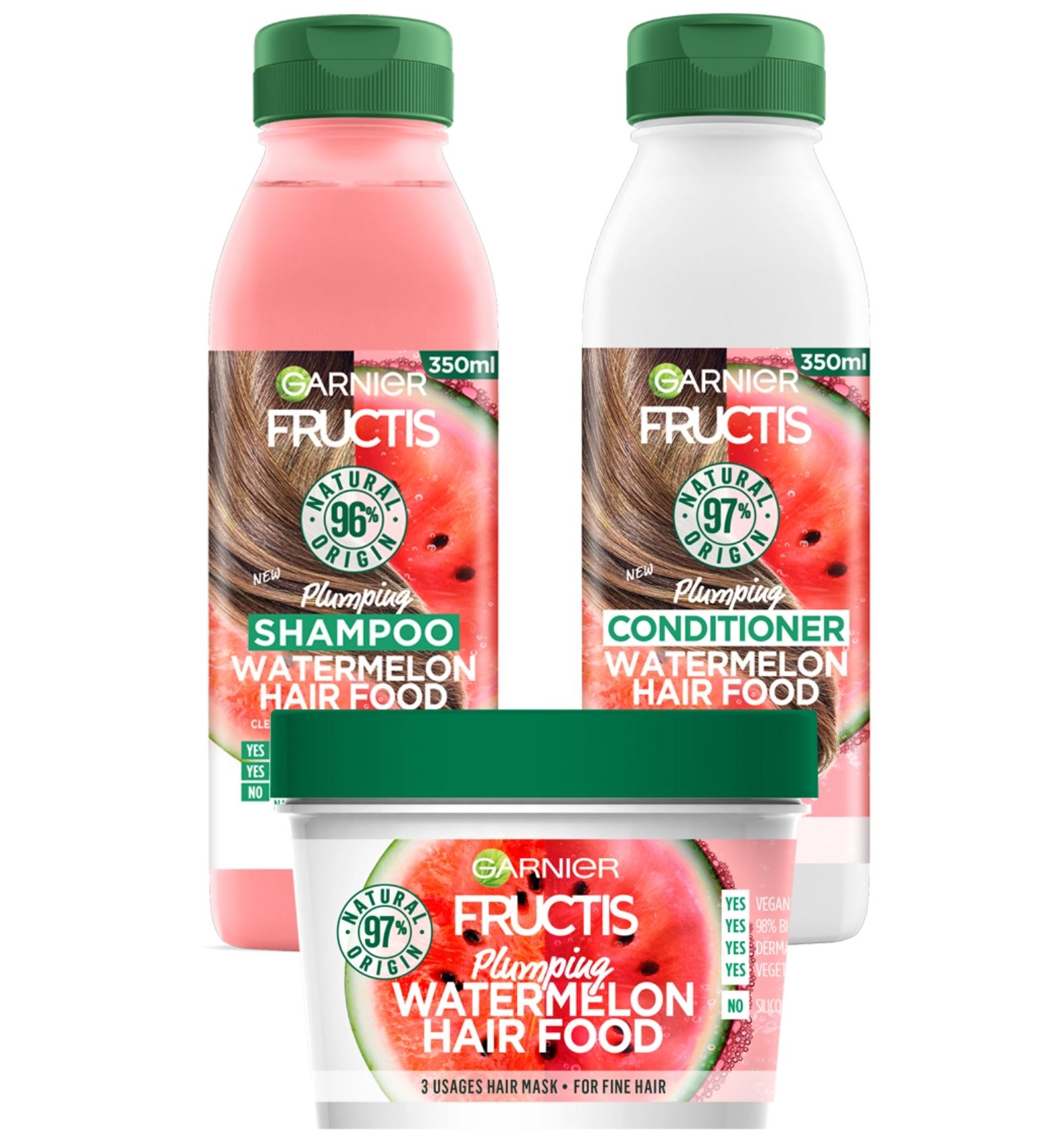 According to Garnier, the Hair Food shampoo line is meant for fine hair and helps users achieve more volume and plumper locks. Honestly, I was eager to test it and see how well it works. So, I bought both the watermelon shampoo and its matching hair mask. They smell great and make my hair feel squeaky clean. However, the result disappointed me a bit. It didn't offer me the volume I wanted; the kind of volume I achieved with other shampoos, like Bumble & Bumble.
It gives me some sort of volume, but that doesn't last long. Moreover, I don't like that it makes my already soft hair even softer. And, to me, soft hair equals dull locks and less volume. Still, this is a biodegradable shampoo, and there aren't many like it out there.
The strongest benefit of this product is offered by its formula, which consists of healthy and nourishing ingredients: Aloe juice, sunflower seed oil, coconut oil, soybean oil, watermelon extract, and citrus extract. 
Pros
It's a mix of two scents: pomegranate and watermelon, both of which smell wonderful;
Does a great job at cleansing my hair;
My hair became untangled and smooth;
You can recycle the bottle;
All the ingredients are of natural origins;
The formula is vegan and biodegradable.
Cons
Not as much volume as I would've wanted, but maybe that's because this shampoo is less harmful than other similar items due to its silicone-free characteristic;
It's not fragrance-free;
At first, my hair felt a bit dry, but after several uses, that stopped being an issue.
6. Full & Plush Shampoo by Garnier Fructis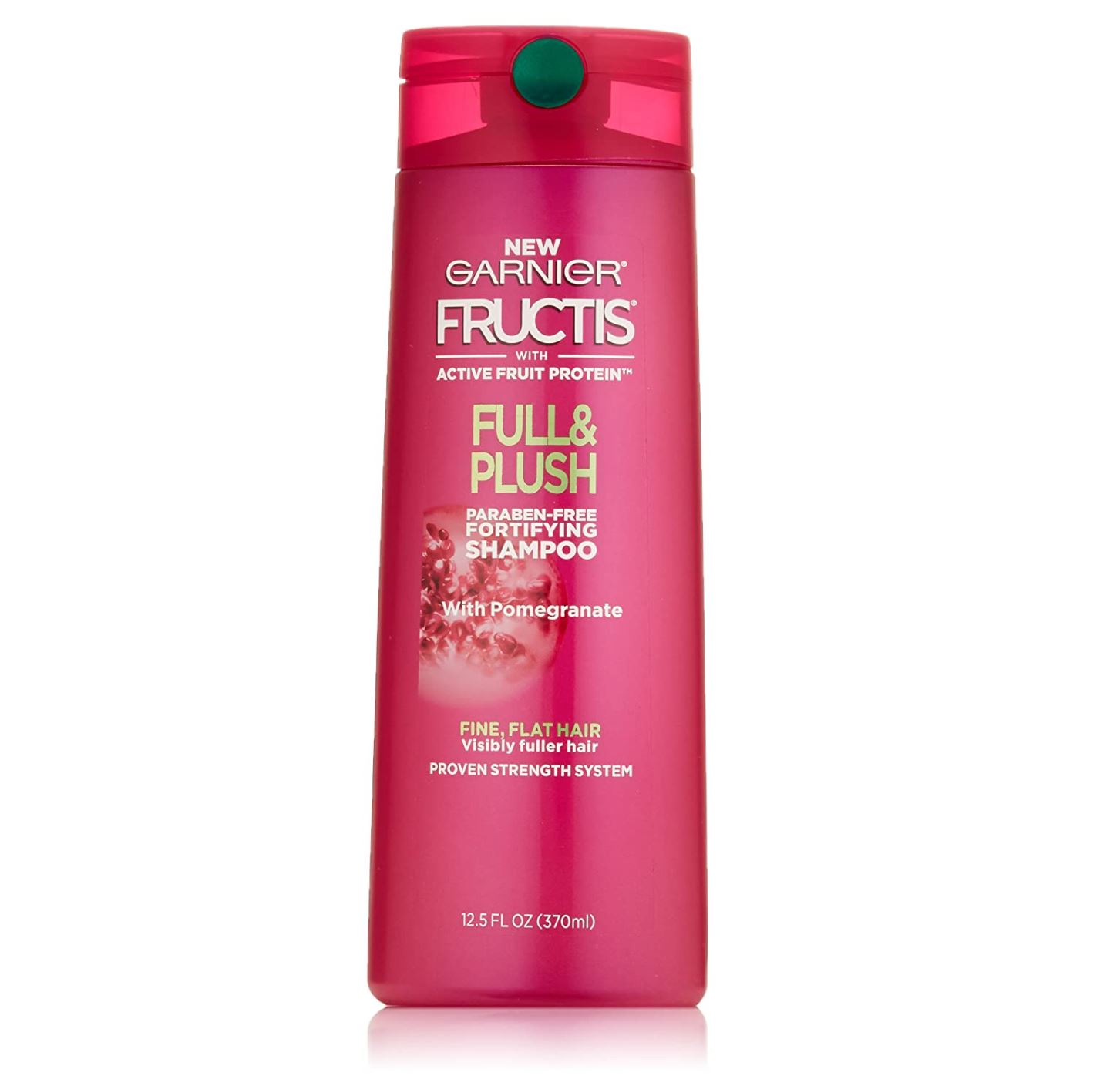 I simply love the Full & Plush shampoo because it covers many of my hair's needs. For starters, it makes it more voluminous. Secondly, it cleanses my scalp and removes excess sebum. Finally, this Garnier shampoo is formulated with active proteins that restore my hair's health and shine.
It has great restorative and strengthening properties. I couldn't believe how plump and well-shaped my hair looked after I washed it with this Garnier shampoo and blowdried it. Not only will this shampoo boost your hair's volume, but it will also repair and moisturize it.
Its amazing effects are possible due to the shampoo's fruit-based protein, including citrus extract and radish root. Moreover, it's formulated with both vitamin B6 and B3. These compounds are known to strengthen your hair's natural proteins.
Pros
It has a splendid perfume of citrus and pomegranate;
It's paraben-free and makes my hair smooth without sacrificing its volume;
My hair felt stronger and healthier after using this shampoo;
I loved how bouncy my locks were, and I just felt like playing with my plumped hair for hours;
My hair looked fuller, and when I tried to grab my hair into a ponytail, it felt thicker than before.
Cons
It contains sulfates;
It might not be the perfect solution for very fine or highly damaged hair.
The Best Garnier Shampoos for Damaged Hair
Dry and damaged locks are a common issue, especially during summer. Perhaps the following Garnier shampoo will help you fix that problem as it did for me.
7. Botanic Therapy Olive Shampoo by Garnier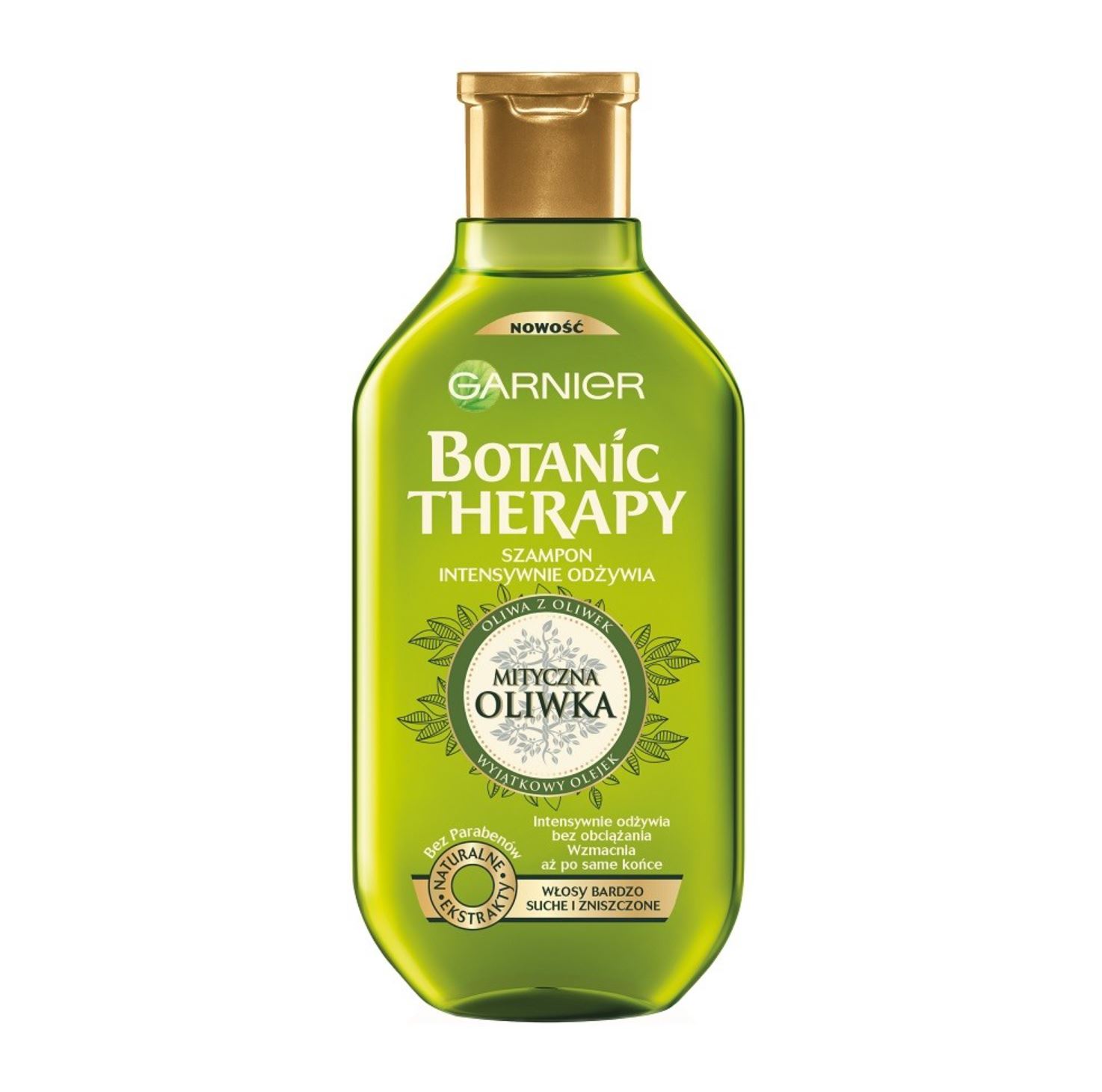 This Garnier Botanic Therapy shampoo formulated with olive oil has great nourishing properties and is suitable for dull or damaged hair. I loved how my split ends looked after washing my hair with this Garnier restoring shampoo. They became smoother and detangled. Moreover, they didn't look dry anymore.
I like that the formula is enriched and empowered by olive oil extract, restoring my hair's shine. I was initially skeptical since I avoid hair care products containing too many oils because I always worry they will make my hair greasy. That wasn't the case with this shampoo. It didn't weigh down my locks. I also appreciate the product's delicate fragrance.
It's formulated with a number of oils such as olive oil, castor oil, and Aloe Vera juice. They're all meant to repair damaged hair.
Pros
It works well on numerous hair types;
It's nourishing and moisturizing;
My split ends looked healthier and smoother after using this shampoo;
It's incredibly affordable – I couldn't believe the price tag;
My hair was shinier from the very first use.
Cons
It can make your hair greasy and won't fix serious hair damage. After all, it's a low-priced yet decent shampoo that doesn't do wonders;
I'm obsessed with volume, and this shampoo smoothens my hair too much, so part of that volume is lost.
8. Whole Blends Honey Shampoo by Garnier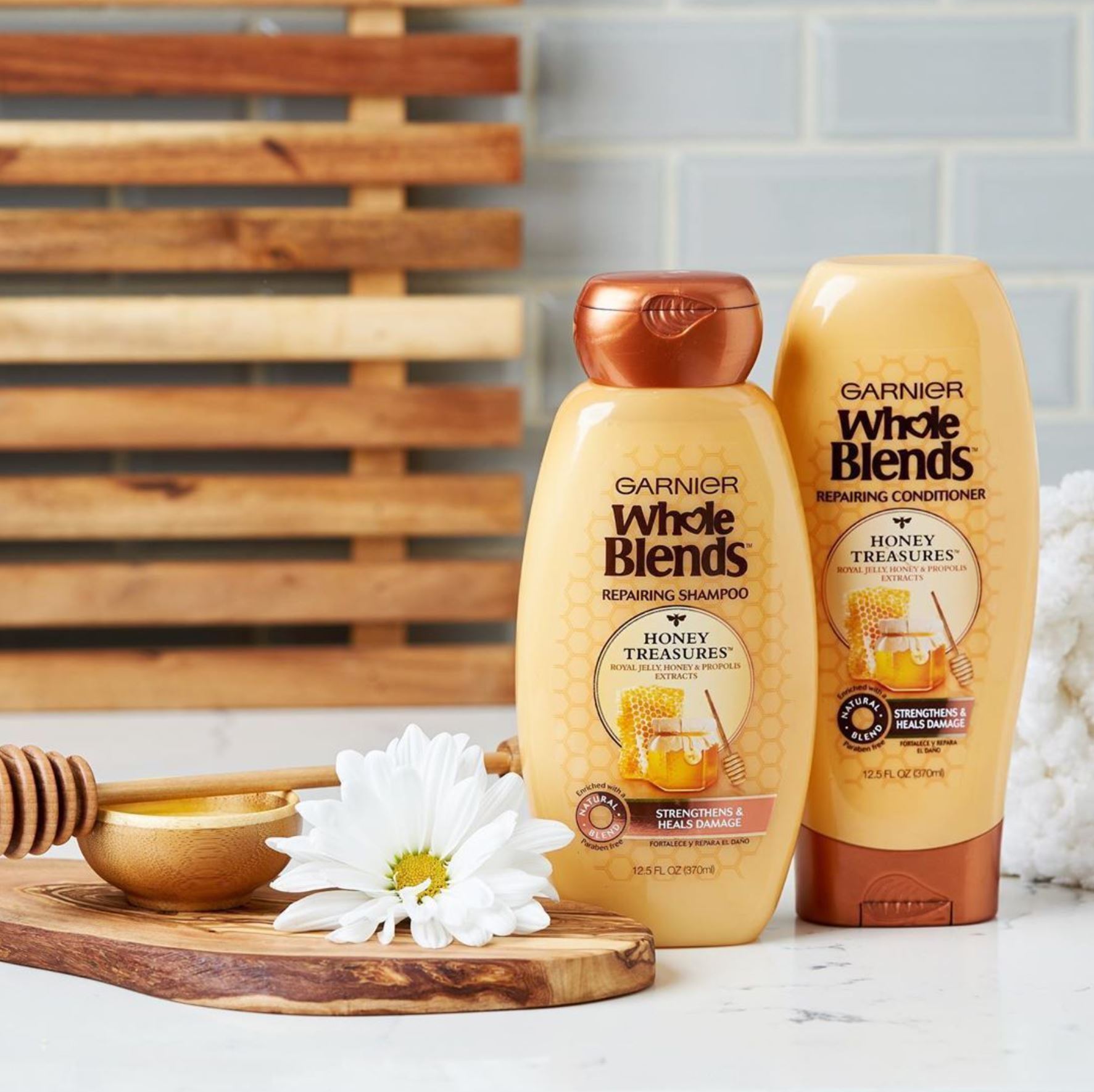 The Honey Treasures repairing shampoo made by Garnier is a great option if you want your hair's shine and bounce restored. It's not expensive at all and comes in a few different size choices. If your hair is already damaged, this shampoo will do the trick. If it's not, your locks will become stronger after being washed with this product.
I was delighted by how soft and silky my hair felt after using this shampoo. It almost felt like I'd been to the beauty salon. My hair remained that way until the next wash. I'd say this is a gentle-enough shampoo that can be safely used once every other day, if not daily.
It was my first time trying a honey-based shampoo, and I wasn't disappointed if you took out the waxy effect I felt after several uses. Its formula contains honey, beeswax, sunflower seed wax, argan oil, acacia flower wax, and Jojoba. So many waxes – maybe that's why my hair became a tad overwhelmed after a while. On the other hand, I see the point of these substances since they're known to repair damaged hair and prevent further breakage.
Pros
This shampoo prevents further hair damage;
It reduces split ends;
I love that it's formulated with sustainably-sourced honey (emphasis on "sustainable)";
I enjoy using beauty products that come in recyclable packaging, and this is one of them;
It's paraben-free.
Cons
If you want quick and complete results and significantly healthier hair, you must use this shampoo with a restoring hair mask and a repairing conditioner. Otherwise, you might have to be patient since it takes several washes actually to notice a substantial difference;
I've used it a couple of times, and after that, I noticed that my hair had become a tad waxy-like which bothered me.
9. Bonus! Garnier Shampoo Bars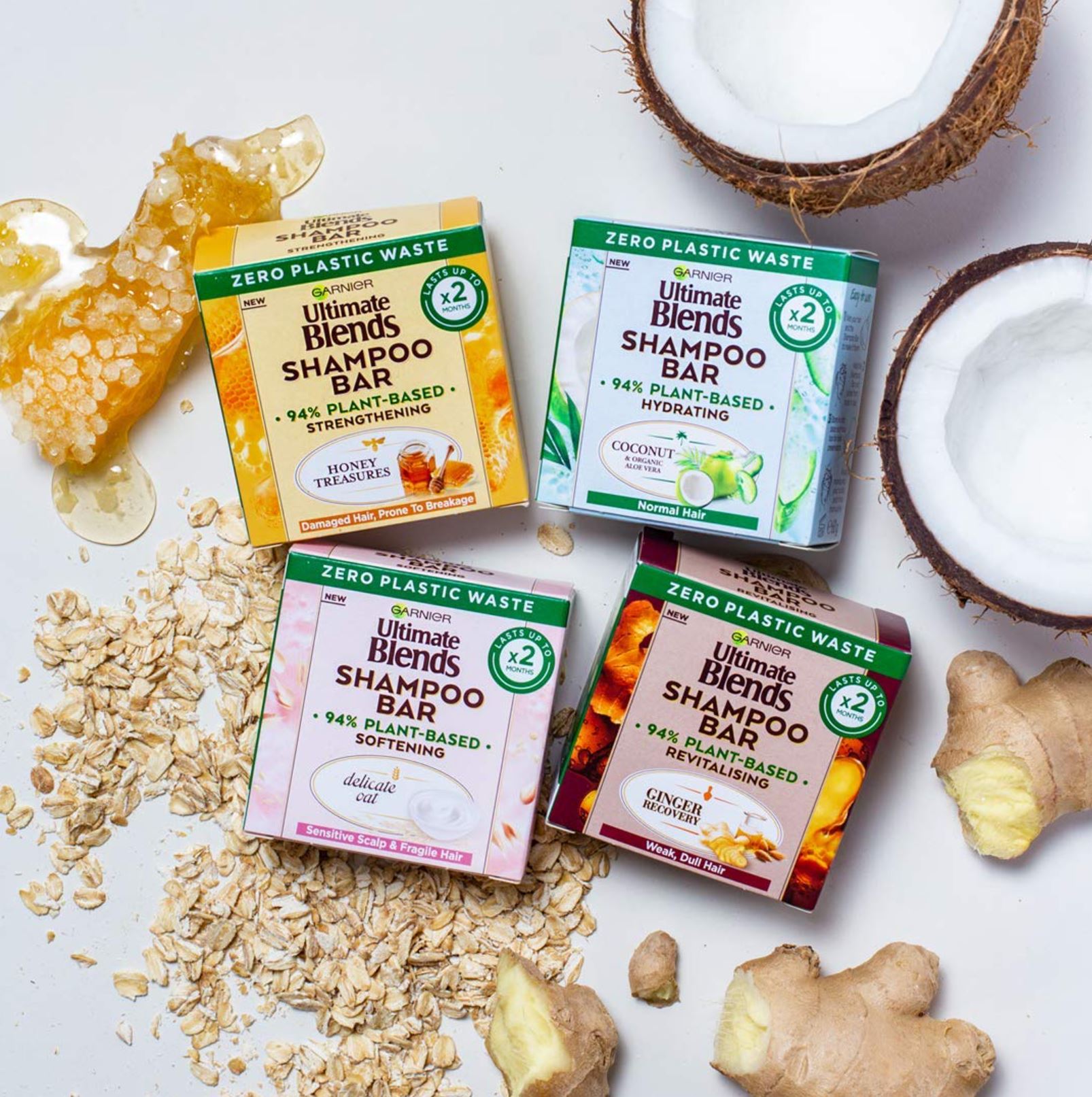 If you want to try something more unconventional, I would suggest Garnier's natural shampoo bars. These come in a solid form, just like a soap, but they're foamy and nourishing. Moreover, I like that they're almost entirely made of natural ingredients. These are vegan formulas, and their packaging is eco-friendly.
Another thing I love about these shampoo bars is the wide variety of formulas: oils, oats, honey, coconut, and ginger.
It felt a bit strange to use a soap bar as a shampoo. I liked it enough, but I think I will stick to shampoo bottles because they're easier to apply and make more foam.
Main Alternatives to Garnier Shampoo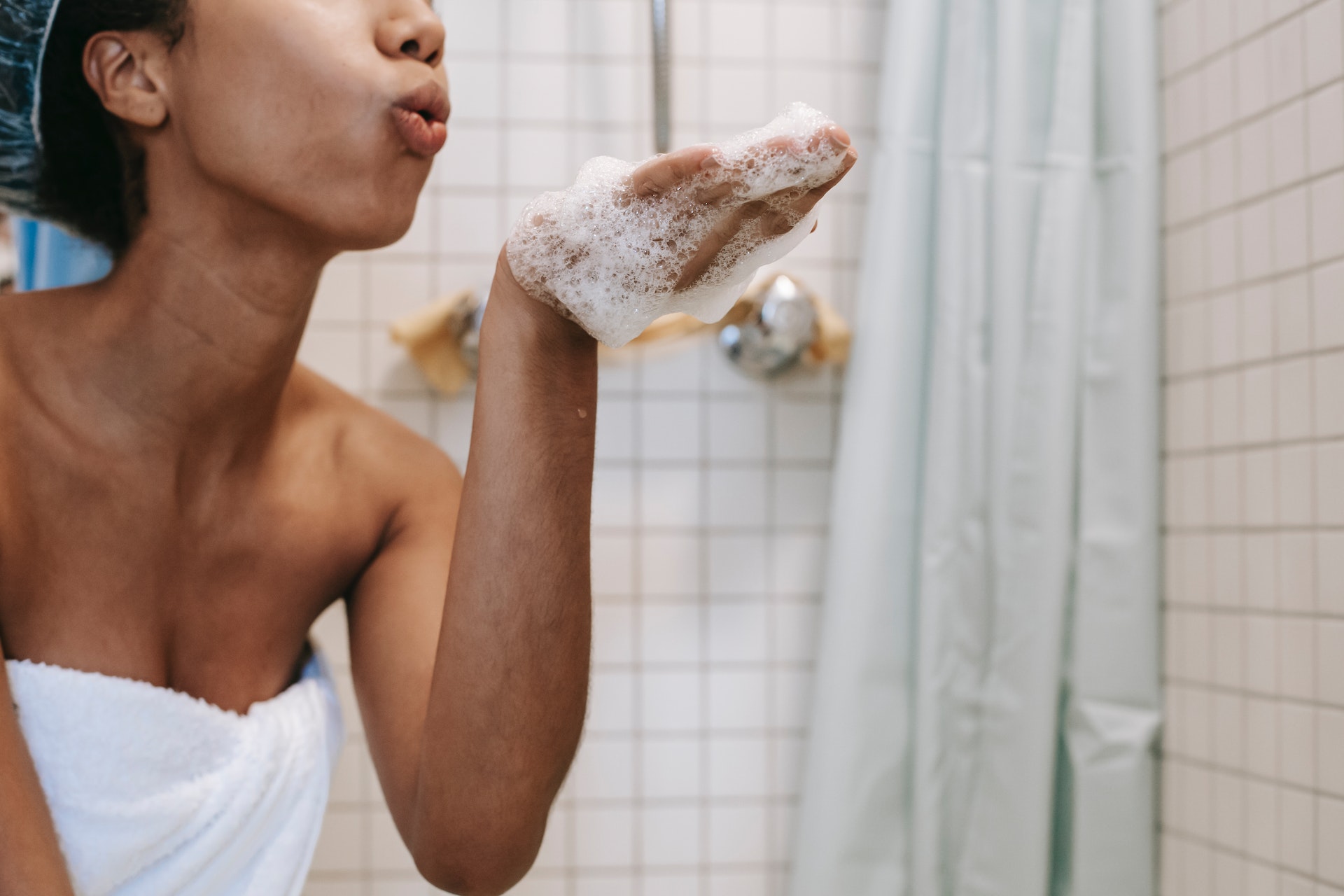 Let's take a look at some of the best Garnier shampoo alternatives:
Best Garnier Shampoo Guide – FAQs
Bottom Line
I like Garnier's focus on sustainability and natural beauty. I've noticed the numerous options this brand makes for people who want more volume, just like me. I love that. When it comes to other needs such as frizziness, dry, dull, damaged, and oily hair, the alternatives aren't many, but you can find something that suits almost every need and hair type.
This brand focuses on formulas made with plant-based and fruit-based ingredients. That's a huge plus. Unlike many other similar shampoos, Garnier alternatives are mostly paraben-free, silicone-free, and sulfate-free.
My two favorite Garnier shampoos are Pure & Clean, due to its refreshing effects, and Full & Plush, due to its volumizing properties. I like my scalp moisturized and clean and my hair full, thick, and bouncy. These two Garnier shampoos help me achieve those objectives.
Looking for more interesting readings? Check out: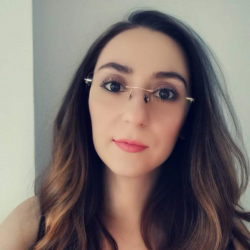 Latest posts by Alexandra Gavrilescu, Home Hair Product Tester
(see all)