When it comes to hair care products, I was never a fan of one single brand. I've tried and tested numerous options over the years, and yes, I have a few favorite choices. But that doesn't mean I won't try something new when the opportunity arises. It's hard to commit to one single item or brand line since the market is flooded with many amazing products.
As soon as I saw the Maui shampoos, I immediately became intrigued by its exotic name and wanted to try it. So, in today's Maui Shampoo review and guide, you'll find my experience with this product. Then, keep scrolling to discover other popular Maui shampoos and the brand's main alternatives.
Bottom Line Up Front!
I was so excited to try Maui Strength and Anti-Breakage shampoo. I even bought it with the Maui hydrating conditioner to see how these products work together. I was impressed with how they looked, the bottles, packaging, design, etc. The way this shampoo smells is so pleasant, but the conditioner has a very exotic scent.
I've decided that my relationship with Maui products is a love-hate one since they have their perks, but they disappointed me in several aspects. The shampoo foams a lot and lathers well, but it dries my hair and tangles it. The conditioner feels thick on my hand but becomes watery as soon as I apply it on my locks. Moreover, it doesn't do a great job of detangling my hair.
Finally, I was pleased with the result after drying and brushing my tresses. My hair felt smoother and had a nice shape and plenty of volume, which was surprising. However, I've spent plenty of time detangling my hair with a comb and a brush; I even used some hair oil.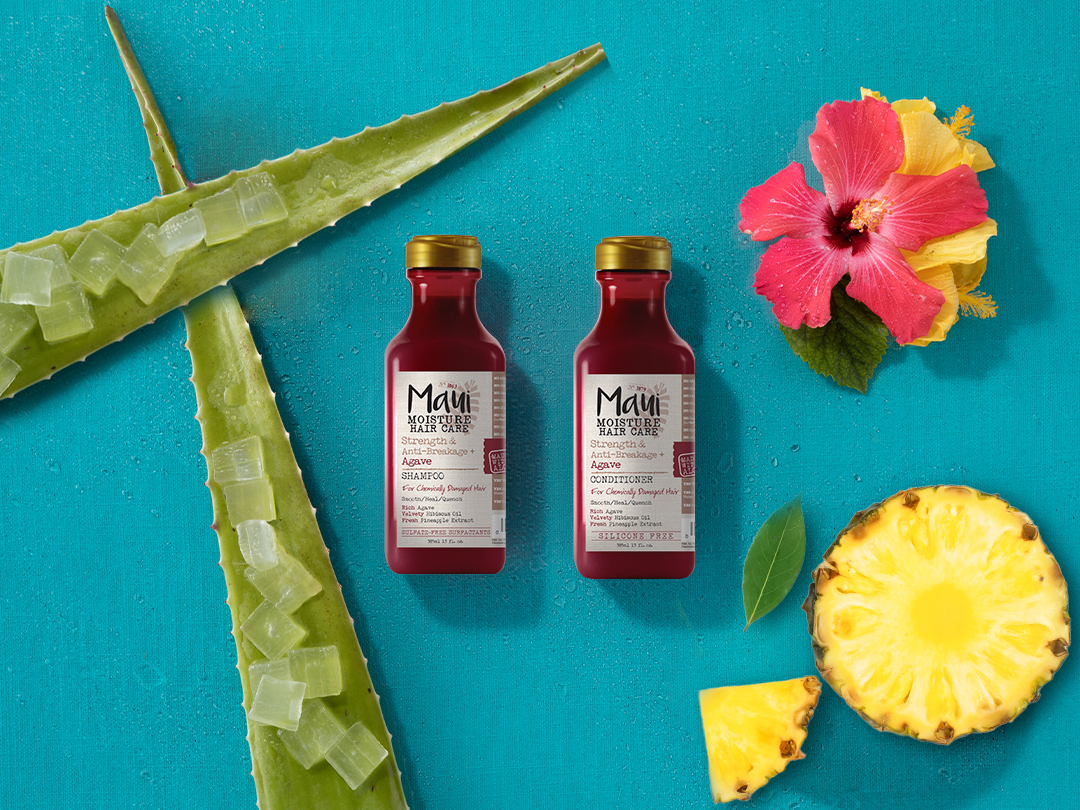 About Maui
Maui Moisture is a brand that focuses primarily on moisturizing your hair and hydrating your tresses. I could see the exotic vibe of the items as soon as I entered the company's website. You'll find a wide range of exotic fruits and extracts in Maui's hair care products. I also like the site's Hair Quiz section, where you can answer a few questions to find out the Maui products that best suit your hair type.
The brand's name came naturally due to most of the exotic ingredients sourced from Maui. I appreciate that these products are vegan, silicone-free, and paraben-free. As a result, they're less toxic and more gentle on my hair and scalp.
The main ingredient of these shampoos is deionized water which is chemically treated. In addition, nourishing compounds like Aloe Vera, coconut water, Shea butter, and Hibiscus water are commonly found in all Maui items.
Maui's representatives are ready to send you customized haircare tips, exclusive promotional offers, and personalized content if you're willing to provide your email address and sign up. The company was featured in several well-known publications, including People's magazine and Reader's Digest.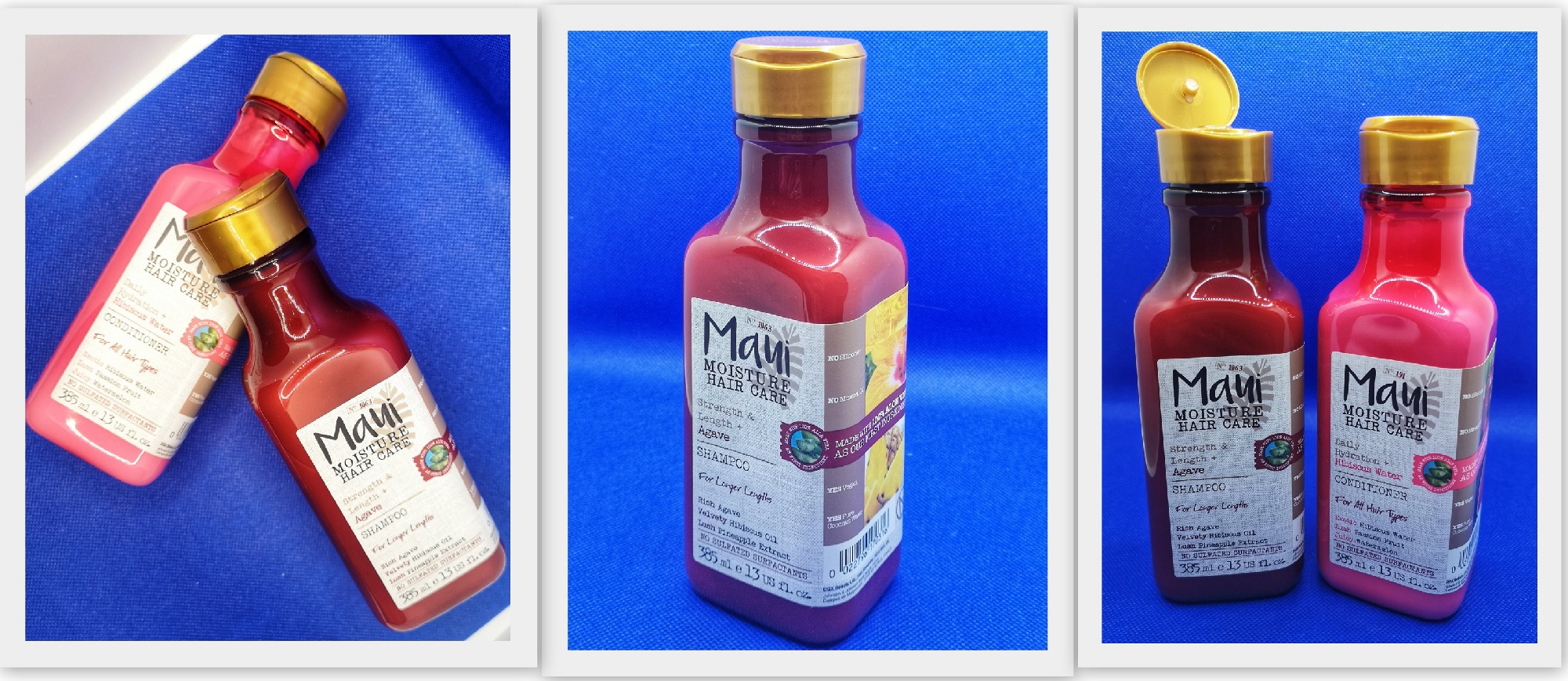 Maui Strength & Anti-Breakage Key Features
The bottle's design is great – unique and special, nothing like I've ever seen in shampoos;
The bulky shape of the container combined with the shampoo's thick texture makes the product hard to get out;
It smells pretty nice, although, after a while, it can seem a tad overpowering;
It dries out my hair and tangles it during shampooing;
After drying and brushing my locks, I was satisfied with the outcome – my hair looked plump and soft.
Packaging
I love the bottle's design, fonts, and colors. However, it's a bit bulky and hard to hold in the shower when my hands are slippery. Moreover, the plastic is so sturdy and thick that it's hard for me to squeeze out my desired amount of product.
All Maui products come in fantastic bottle designs with bold and vibrant colors, playful fonts, and exotic ingredients that suit different hair needs. The shampoo I tested had a dark cherry color on the outer side of the bottle. The hair conditioner featured a pink shade. However, those are the bottles' colors because both products were white when I poured them into my hand.
Size
I like the size of the container. It's large enough. But it's also bulky, which makes the bottle harder to handle. In addition, the container is made of thick plastic. That and the fact that the shampoo is pretty thick made it tricky to squeeze the desired amount of product out of its bottle. I would've preferred a round-shaped bottle for boosted ease of use.
Price
Maui hair care products are pretty affordable. They don't vary that much from one variety to another. Based on the bottle size, this shampoo can cost between $7 and $16, even more if you opt for a multi-pack version with more than one container.
You can purchase Maui products directly from the company's official website. Still, as soon as you press the Add to Cart button, a new window will open recommending you choose from their retailing collaborators. Maui haircare items can be found at Amazon, Target, Walmart, Walgreens, and Ulta Beauty.
Texture & Fragrance
The Maui strengthening shampoo smells nice, but the scent becomes a bit overwhelming after a while. Its texture is too thick, and while the bottle looks appealing and has vibrant colors and fonts, it's hard to squeeze the shampoo out of it. This becomes an even bigger problem when using the Maui Lightweight Hydration hair conditioner, which is even thicker in terms of consistency.
On the bright side, Maui hydrating conditioner swept me off my feet with its incredible fragrance. It's so exotic and refreshing. However, one thing that bugged me regarding the conditioner was how it becomes watery as soon as I apply it on my hair, despite its thickness level when I get it out of the container.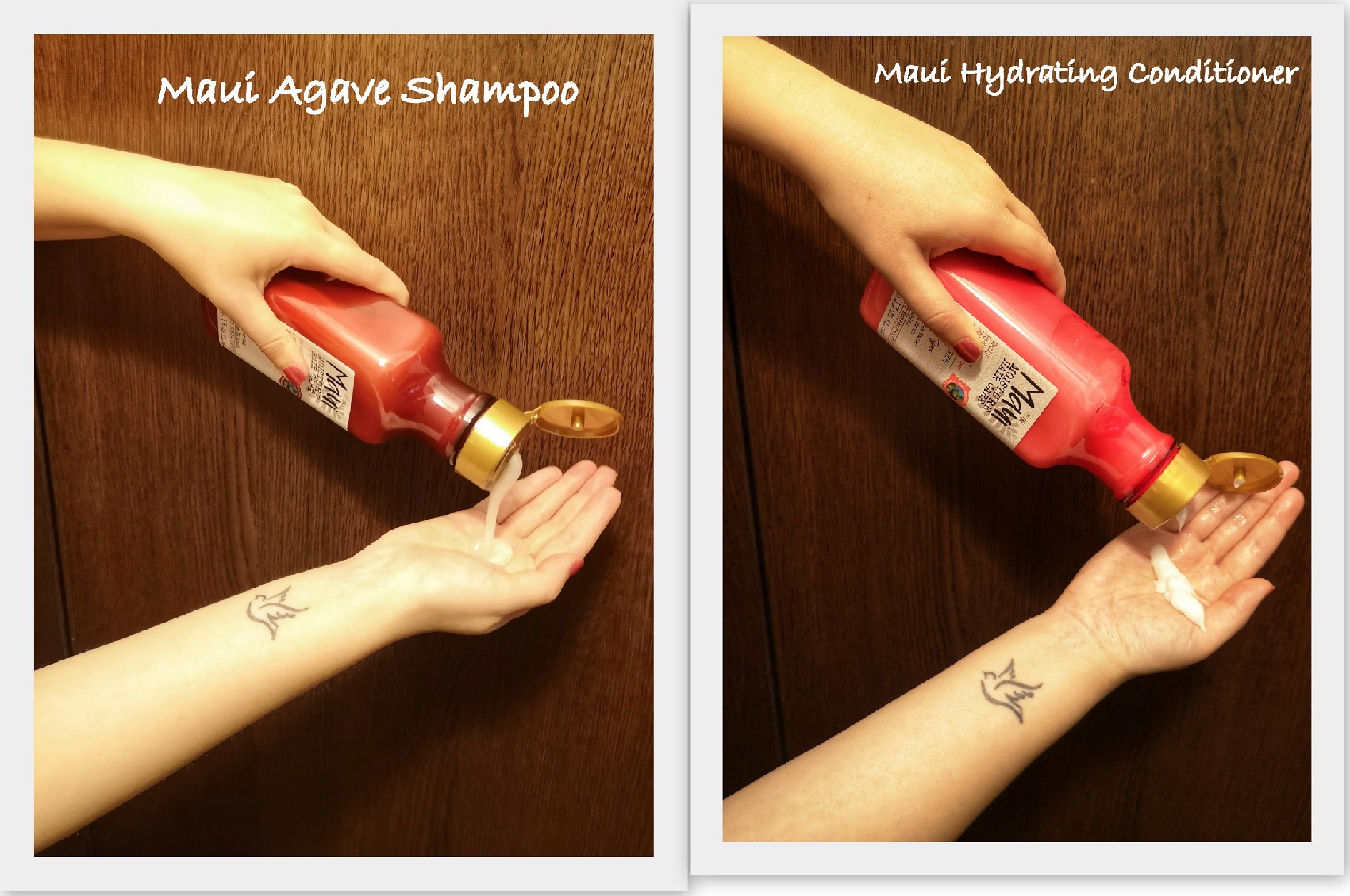 My Experience with the Maui Strength & Anti-Breakage Shampoo
Here's what washing my hair with this Maui Shampoo was like. I detailed the before and after experience to ease your decision-making process.
Before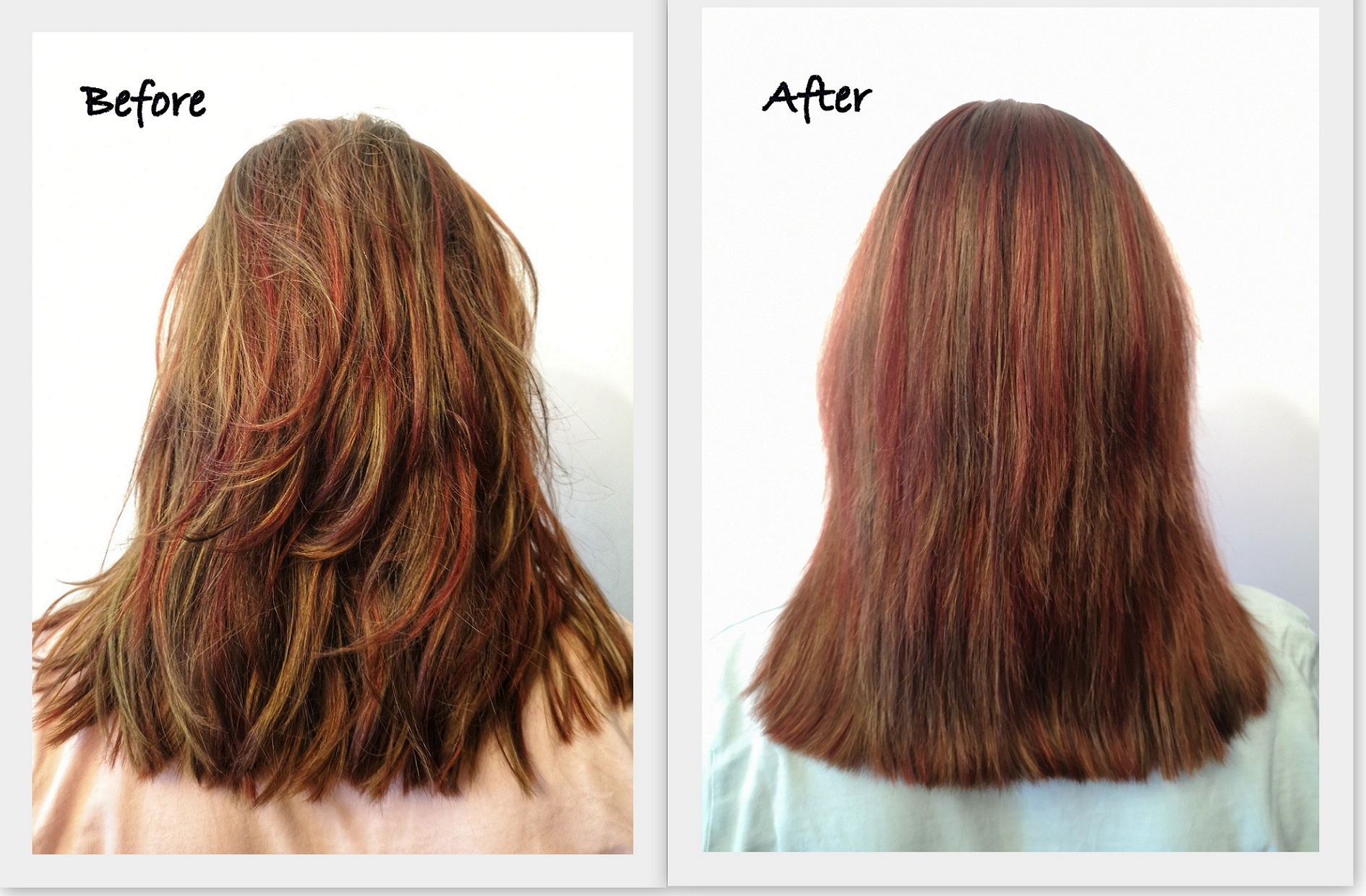 Let's start this review by saying that I was impressed with how great the Maui shampoo looked from the moment I unboxed it. The beauty of the bottle amazed me since it didn't resemble any shampoos I'd used before. Admittedly, it's a bit bulky, but I like the shape that makes me think of a glass bottle rather than a standard shampoo container.
This Maui shampoo has a decent scent, but the smell became a bit overpowering after a couple of minutes. The container looked nice, featuring an appealing design. However, I was bugged that the product was hard to get out of. Another curious aspect that intrigued me was the shampoo's consistency which seemed too thick for this hair care product.
During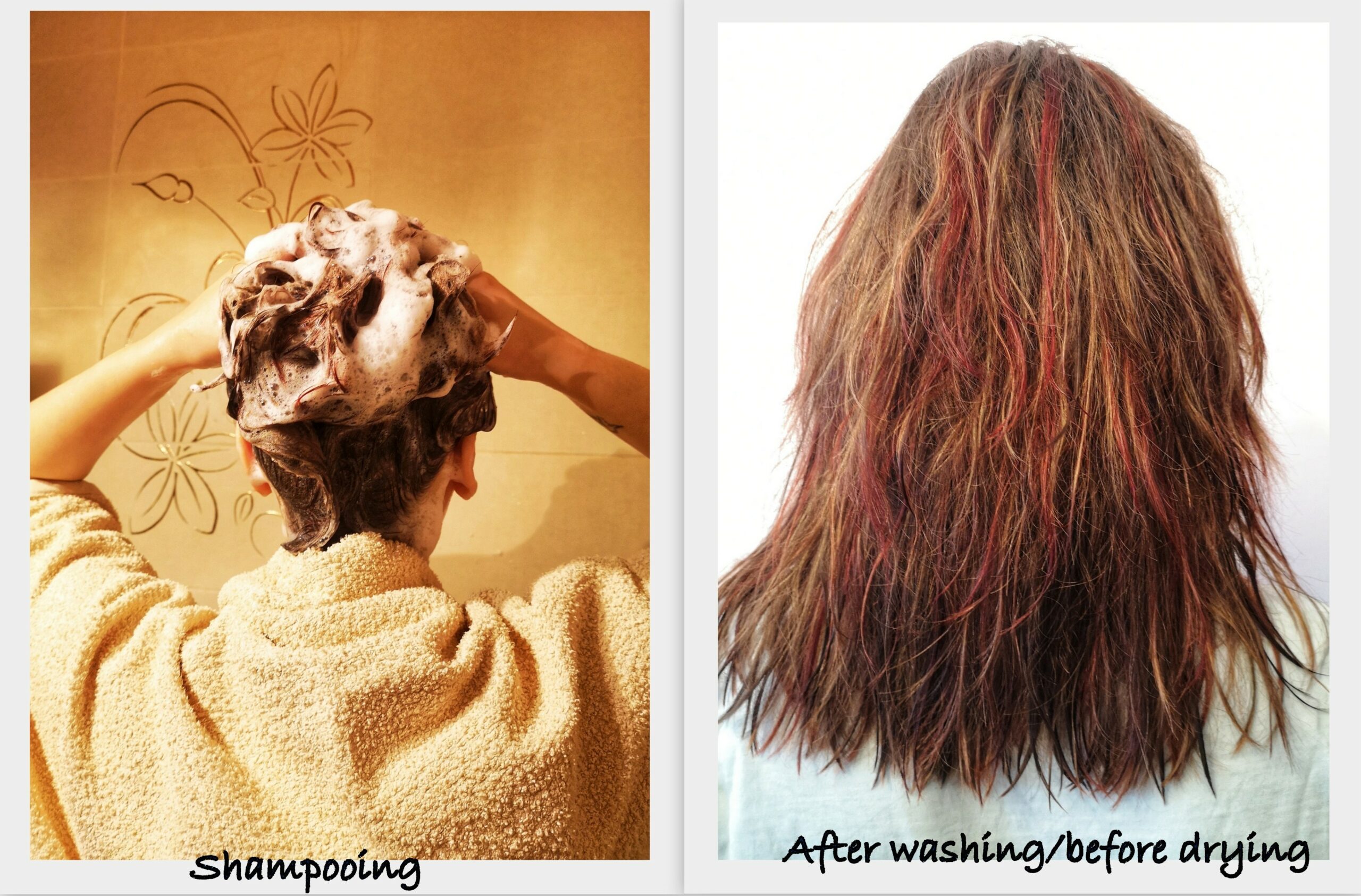 Before disclosing how this shampoo worked, I should probably mention a few things about my hair. I have fine hair that's quite dull and lacks volume. A couple of hours after washing it, my hair becomes super flat, which annoys me. The Maui strengthening shampoo I'm reviewing wasn't supposed to provide boosted volume, but it did, which I greatly appreciated.
A small amount of shampoo made a lot of luscious foam. It also lathered well. A small amount of shampoo goes a long way. That's good, considering I couldn't squeeze a lot of product out of the bottle. I currently have red highlights. So, I want a shampoo that adds moisture to my colored locks and makes them look fuller, thicker, and volumized.
I was a bit disappointed to see that my hair became tangled and felt a bit dry, although it also felt clean. The disappointment was also based on the shampoo's formula. Maui strengthening and lengthening shampoo comes packed with nourishing ingredients such as Hibiscus oil, agave, Aloe Vera, and pineapple extract.
On the bright side, this shampoo acted gently on my scalp and didn't irritate it. In addition, my hair and scalp felt clean and residue-free. I shampooed my hair twice using this product, but I only applied a small dollop every time.
After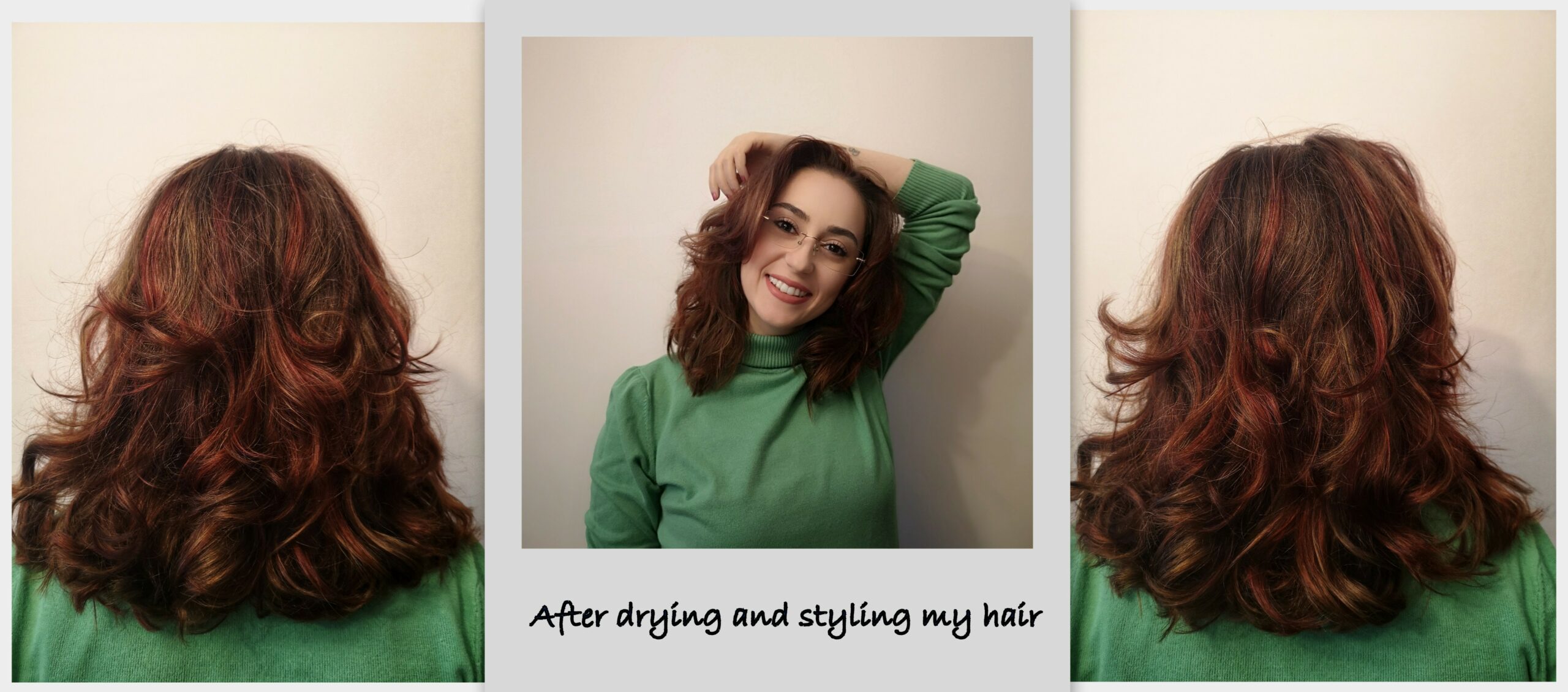 Even after using the Maui Daily Hydration conditioner, my hair was still quite tangled. And, instead of feeling moisturized, it felt a tad dry. Only after applying a bit of hair oil and brushing my locks could I achieve a satisfying result. One thing I loved was the volume I got with this shampoo. In addition, it featured a delightful bounce.
Moreover, my hair strands weren't weighed down, and my hair had an excellent shape that attractively framed my face.
The shampoo scent was lovely, but the conditioner's fragrance was genuinely unique. One thing I didn't like about the conditioner was its thickness. But, despite that, once I applied it to my hair, it went to the other extreme, becoming very watery. So, these being said, I think I was bold enough to address the elephant in the room: how can such a thick conditioner that's supposed to nourish your locks become so fluid on my hair strands?! It almost felt like it had disappeared altogether.
And how can a shampoo that's meant to moisturize and soften your locks make your tresses so tangled and dry?! Unfortunately, to this day, I still haven't found the answers to these questions.
Still, after styling my hair with curlers, the result looked pretty good, with plenty of volume and body, as you can see in the photo above.
What I Liked
The design of the bottle is very appealing. I like its fancy packaging;
The shampoo's scent is pleasant but overpowering;
I got plenty of volume in the end;
This shampoo features a vegan formula that's also eco-friendly and free of mineral oils and silicones;
I love the natural ingredients included in the formula – agave, pineapple extract, and Hibiscus oil;
After blow-drying my locks, my hair felt clean, and my scalp was residue-free.
What I Liked Less
It tangled my hair;
My locks felt a bit dry after using this Maui shampoo;
The product is hard to squeeze out of its bottle. They should redesign the bottle, making it more functional;
It didn't smoothen my hair as much as I would've expected.
Other Maui Shampoos Worth Considering
Maui sells a wide range of wonderful shampoos, conditioners, hair treatments, and more. But today, I will only talk about the brand's most popular shampoos.
Maui Color Protection Shampoo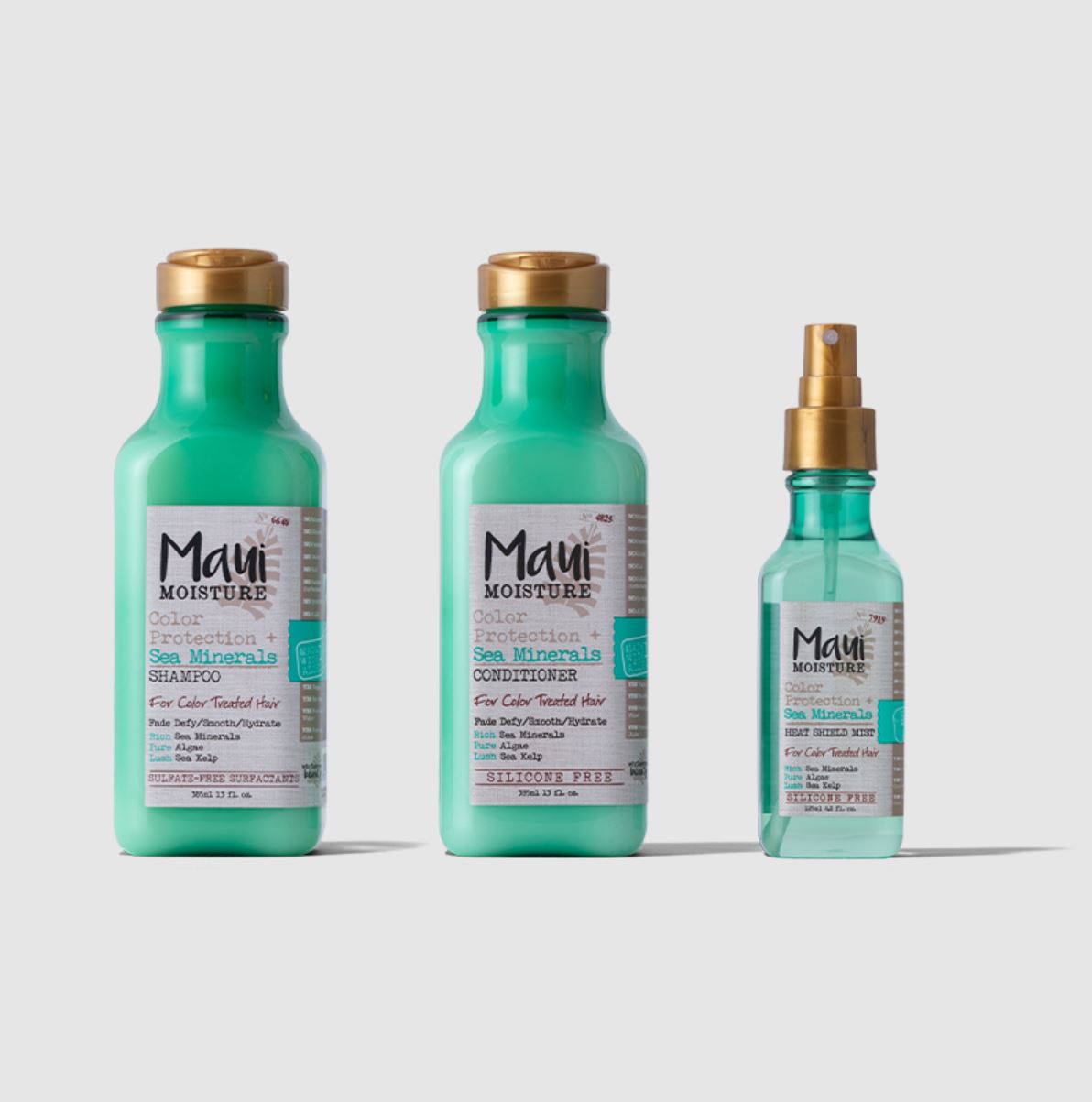 I love the turquoise color of this Maui shampoo. It contains sea minerals, and it's infused with sea kelp and algae. As a result, your strands will become healthier, shinier, and well-moisturized. Moreover, the Color Protection shampoo helps you maintain a vibrant hair color. So you'll achieve that appealing, healthy glow.
Pros
Protects your colored hair;
Hydrates your locks;
Sulfate-free and silicone-free;
Smells great and feels lightweight on your hair.
Cons
It can make your scalp greasy;
Some might experience dry hair ends.
Maui Curl Quench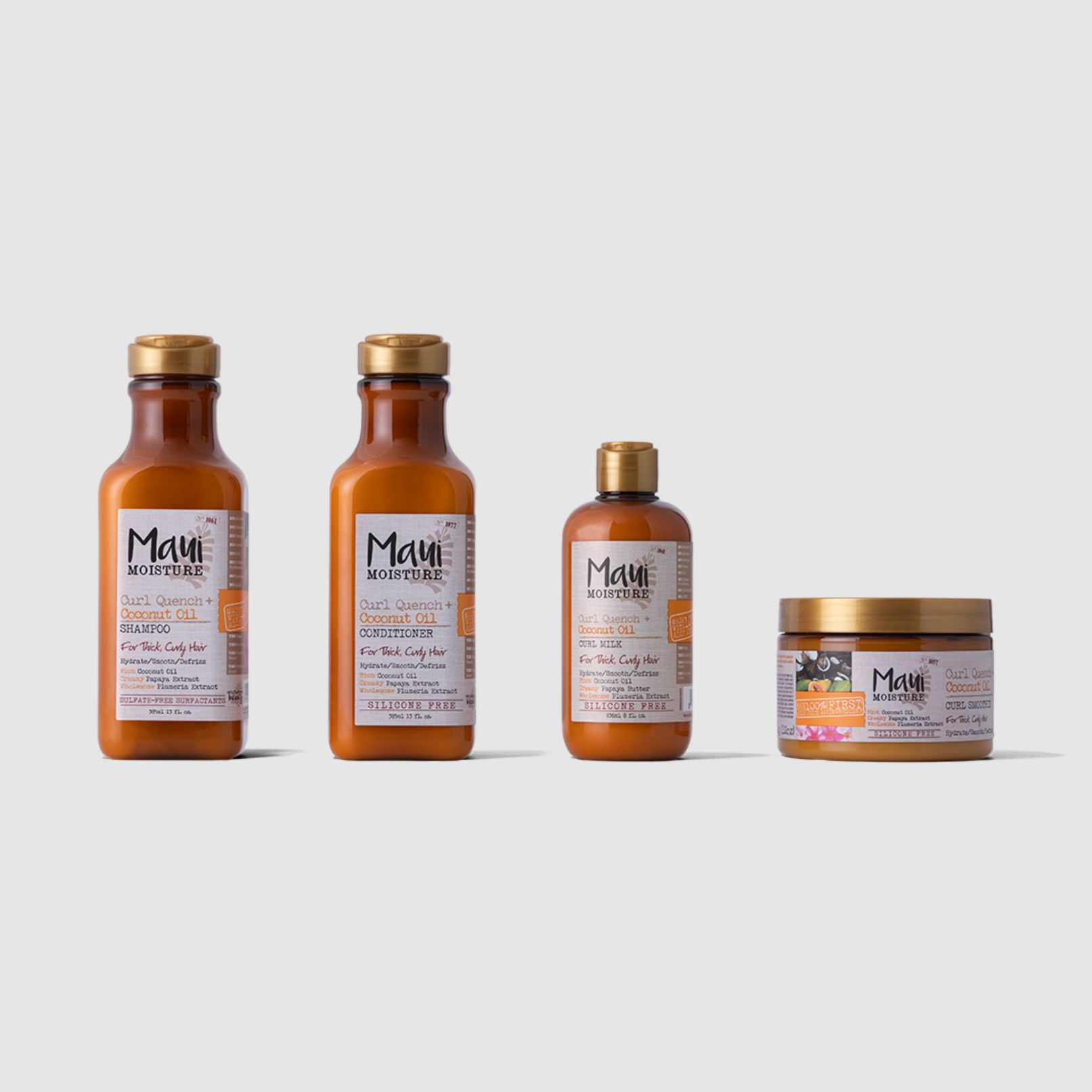 This Maui shampoo contains coconut oil and has a creamy texture that detangles and defines your curls. It's also formulated with plumeria extract and papaya butter, which are nourishing ingredients that help you get rid of frizzy locks. Your curly hair will become bouncier and softer with this shampoo.
Pros
Well-defined curls;
Moisturizing formula;
Softening power;
Shinier locks.
Cons
It might dry your hair;
If your curls are coily, this product might not be strong enough to manage them.
Maui Fortifying Shampoo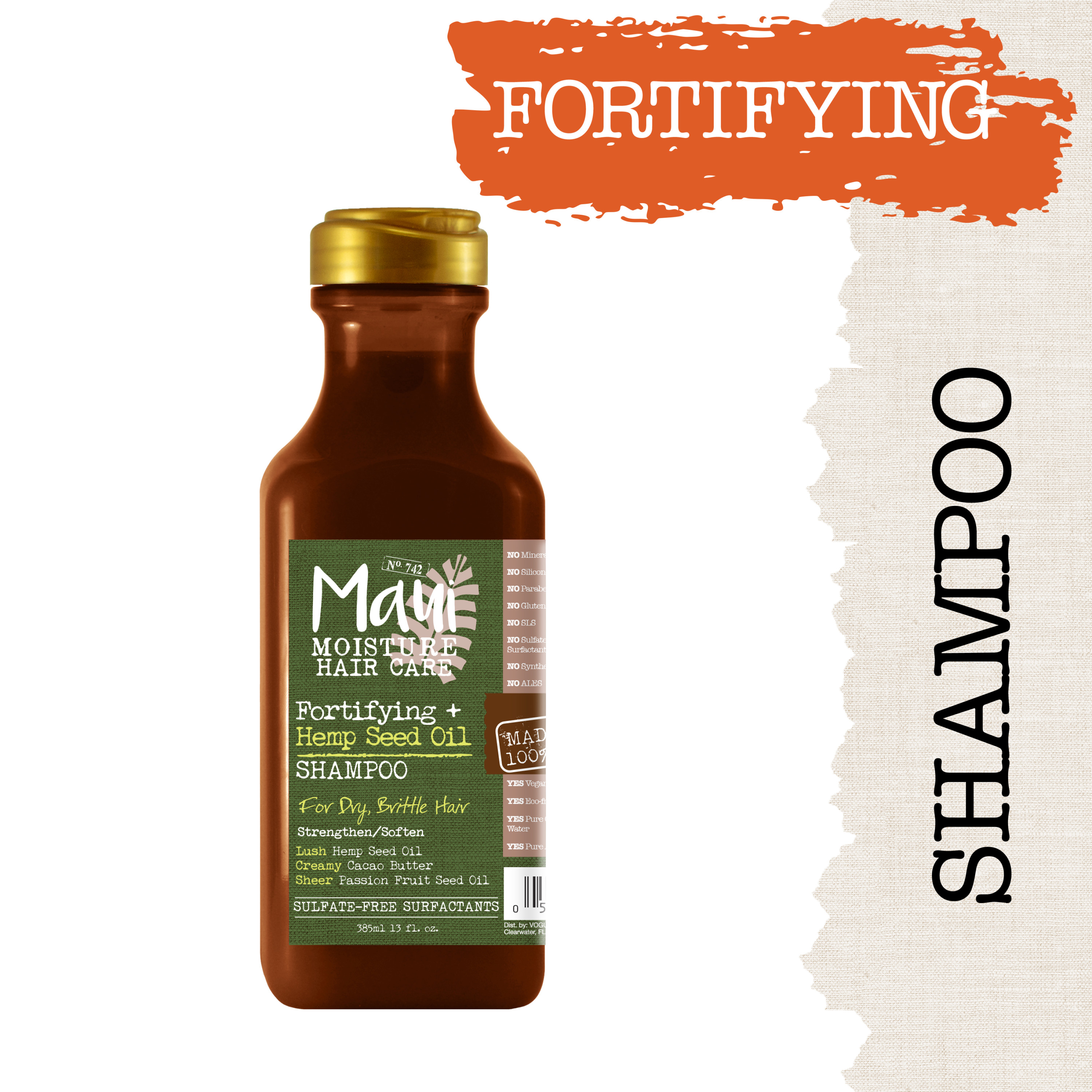 This Maui fortifying shampoo contains hemp seed oil and cacao butter. These compounds nourish brittle hair and make your locks stronger yet softer. It's also great for curly hair because it enhances natural curls while strengthening and moisturizing them. In addition, it's a vegan shampoo with powerful anti-breakage properties that you should seriously consider.
Pros
Moisturizing, nourishing, and fortifying;
Vegan formula;
Hydrating ingredients;
More supple and bouncier curls.
Cons
It can cause scalp breakouts if your skin is highly sensitive;
I dried my locks the first time I used it.
Maui Detoxifying Shampoo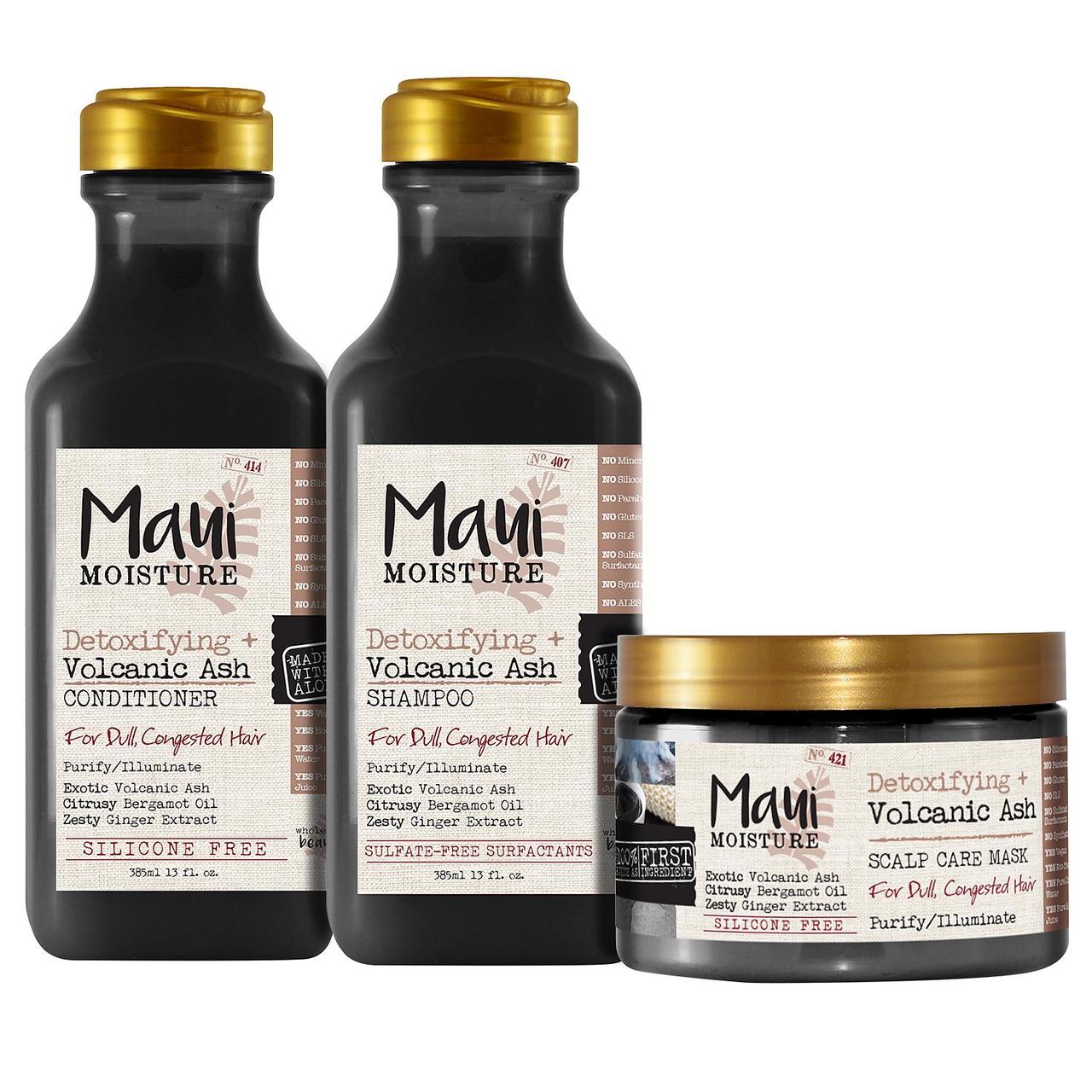 The Maui Detoxifying shampoo is formulated with volcanic ash, ginger extract, and bergamot oil. It's meant to clarify and refresh your locks, offering them a shiny glow. It works great if your hair is congested. Moreover, it gives you a healthy and glowing look. I find this shampoo's ingredients very exotic. Maui's ginger extract hydrates and cleanses your scalp.
Pros
Clarifying shampoo;
Color-safe and silicone-free;
Shinier locks;
Sulfate-free;
Smells nice and lathers well;
Detoxifying your scalp.
Cons
It's a great cleanser, but it might dry your hair, especially if your locks are fine and thinning;
While your scalp becomes squeaky clean, your tresses might feel weighed down.
Maui Gentle and Lightweight Shampoo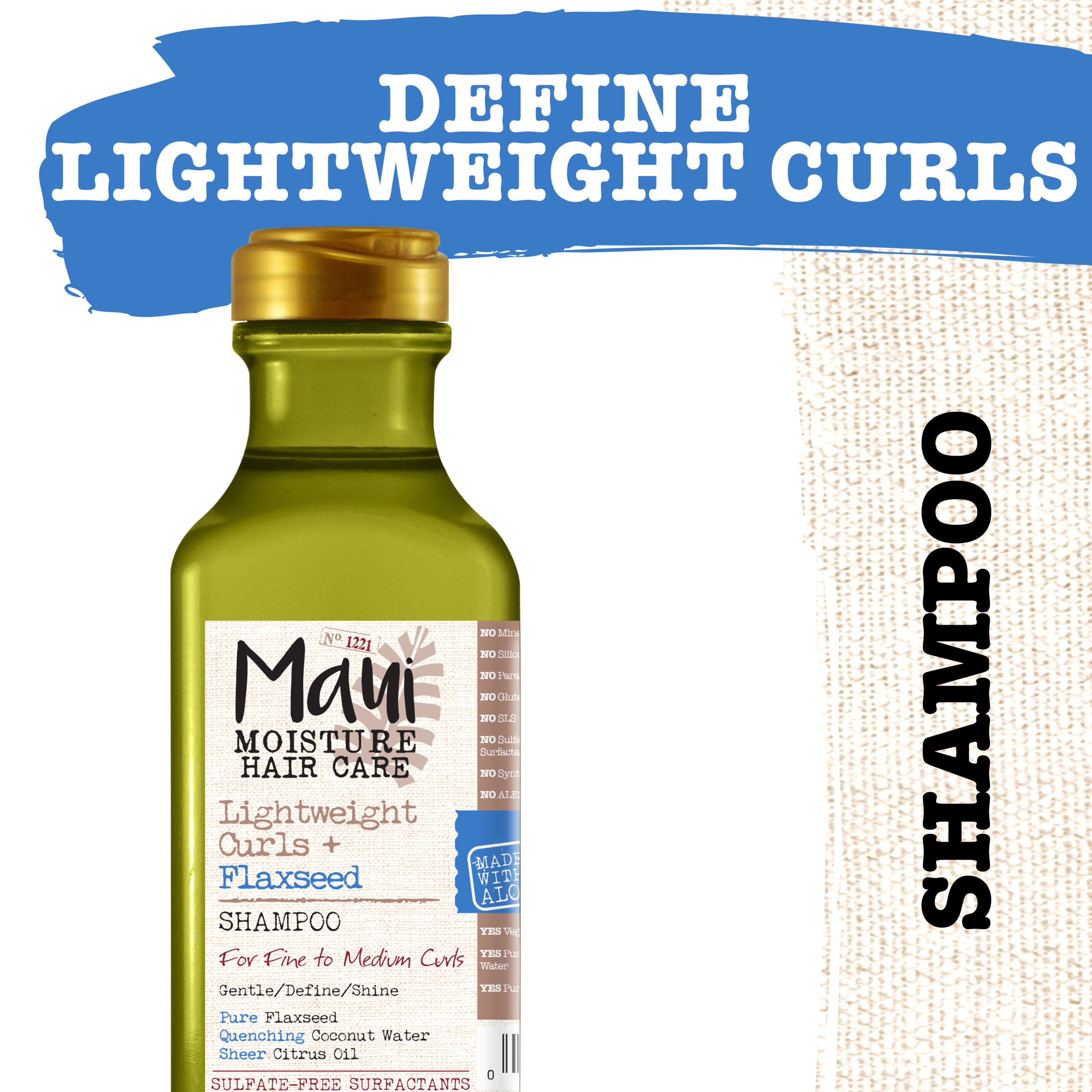 Maui Gentle shampoo contains Aloe Vera, flaxseed oil, citrus extract, and coconut water. All these combined provide glowy curls and moisturized wavy hair. Your coily strands will become much healthier and shinier. It contains coconut water, citrus oil, and flaxseed oil. All these provide lightweight moisture to your curly hair.
Pros
Defines wavy hair and loose curls;
Color-safe and softening outcome;
Moisturizing and strengthening.
Cons
Your hair might become too thick, and you could feel it weighed down;
Not suitable for all hair types.
Maui Heal and Hydrate Shampoo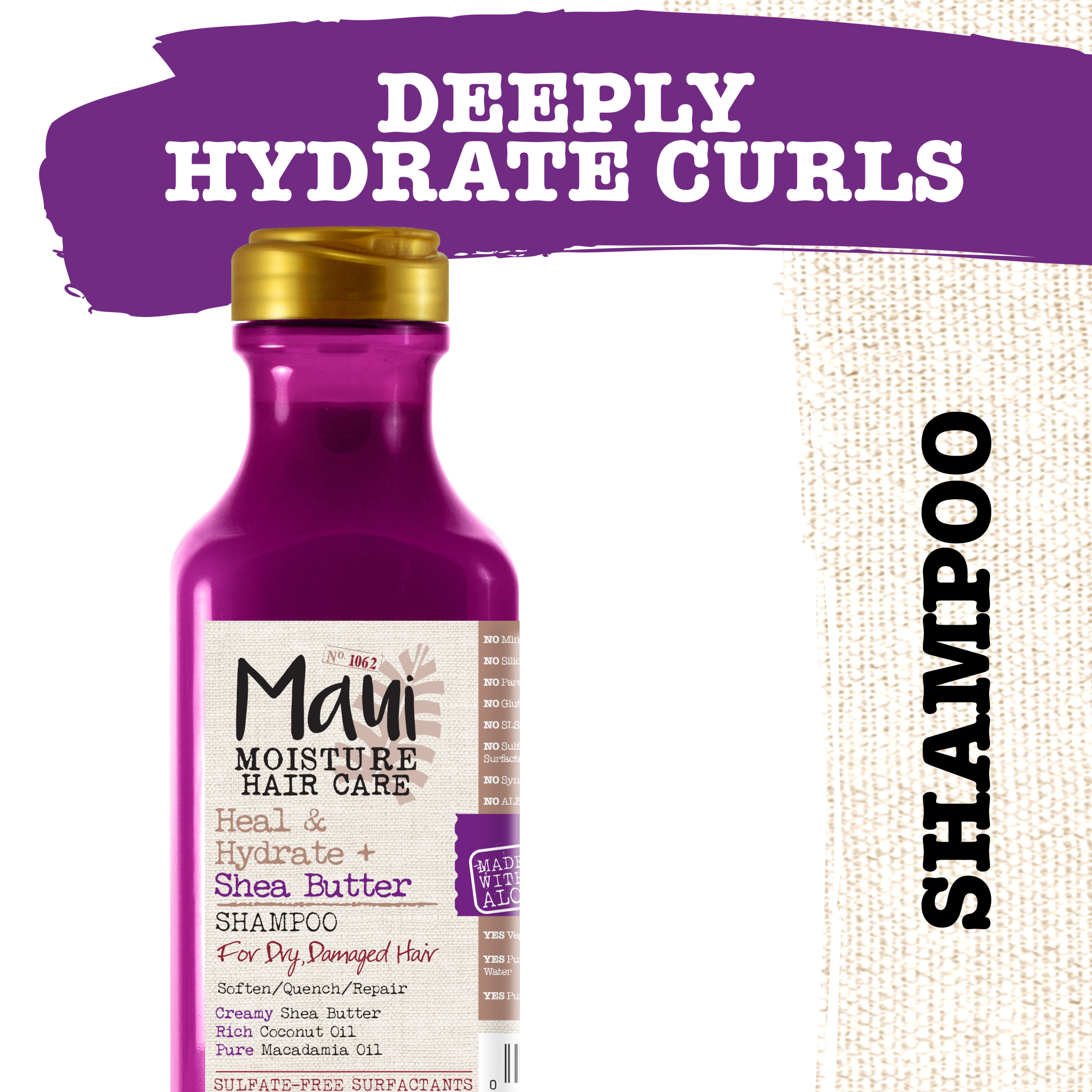 The Maui Heal and Hydrate shampoo contains Shea butter which is highly moisturizing. The formula also includes macadamia and coconut oils, which repair damaged hair strands. This Maui shampoo provides you with a deep moisturizing effect.
Pros
Moisturizing and reparative;
Great smell – melon and citrus;
Nourishing and softening.
Cons
Too thick;
Your hair might become dry;
It makes your locks hard to style and manage.
Maui Nourish and Moisture Shampoo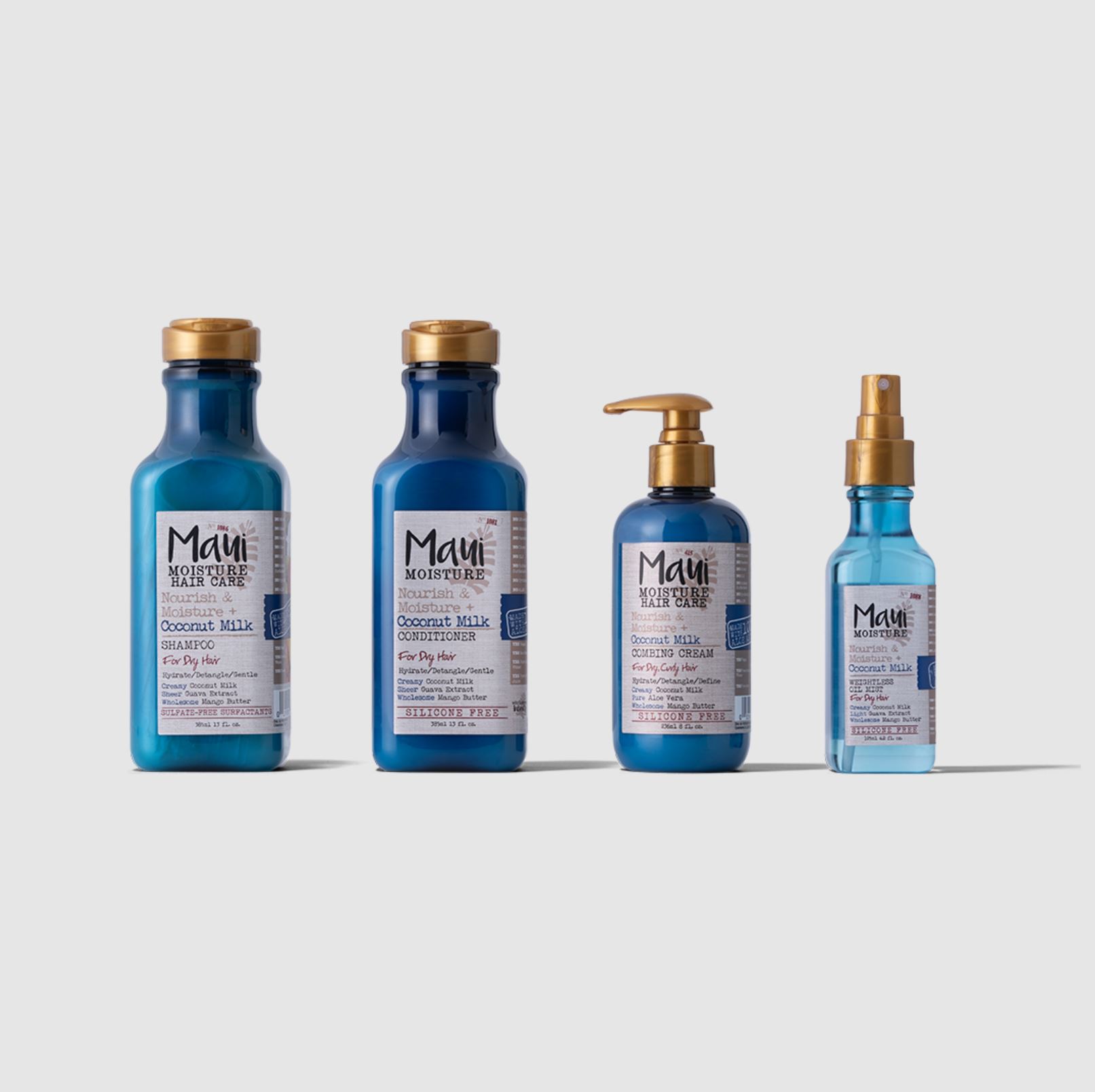 This Maui shampoo is nourishing due to its coconut milk content. It's excellent for dry and brittle hair. They've used coconut milk instead of butter or oil to provide a weightless experience. It's also formulated with other nourishing compounds like mango butter and guava oil.
Pros
It's lightweight yet creamy;
Great for dry hair – moisturizing effects;
Healthy shine and glow.
Cons
My hair smelled nice but got very tangled, making it easily breakable. This further led to hair fall. Nothing major, but still very annoying.
Maui Smooth and Repair Shampoo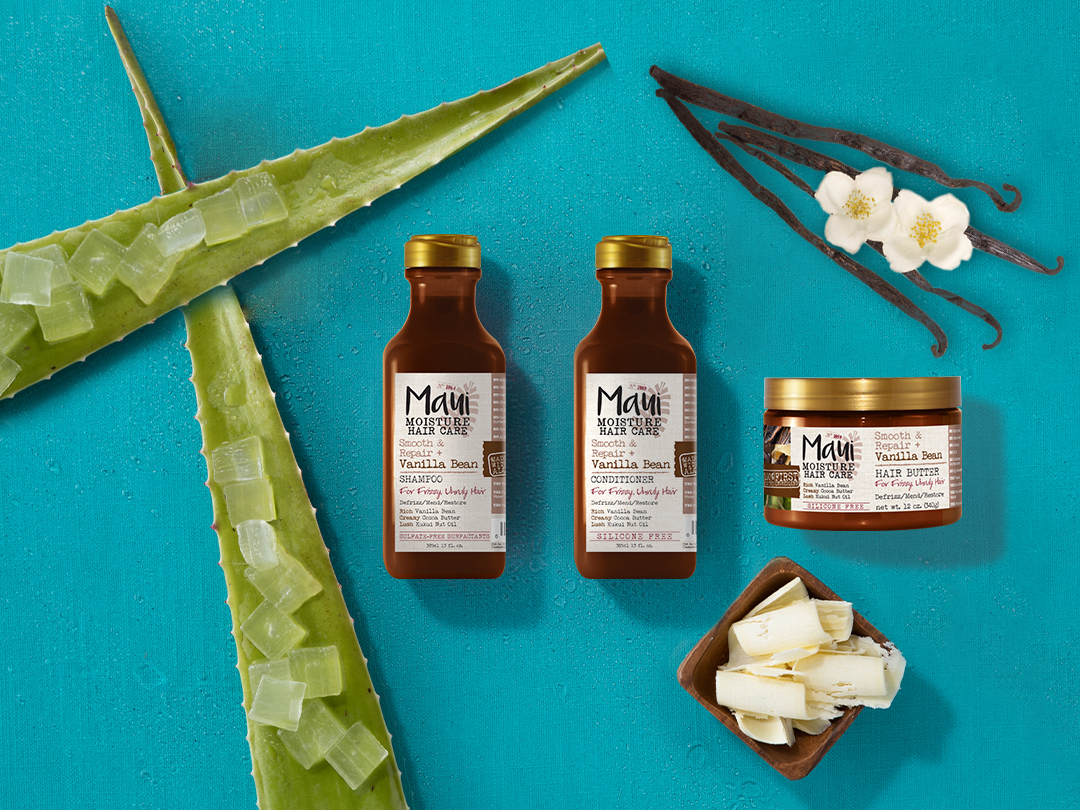 The main ingredient of the Maui Smooth & Repair shampoo is vanilla bean. This formula was created to help you eliminate frizzy strands, and it's best suited for thick, curly, and coarse locks.
Pros
Free of silicone and parabens;
A vegan formula that's great for coarse hair;
Smoothing and hydrating.
Cons
This shampoo could make some hair types rougher and dry;
If this shampoo isn't made for your hair type, it could make your strands frizzy.
Maui Thicken and Restore Shampoo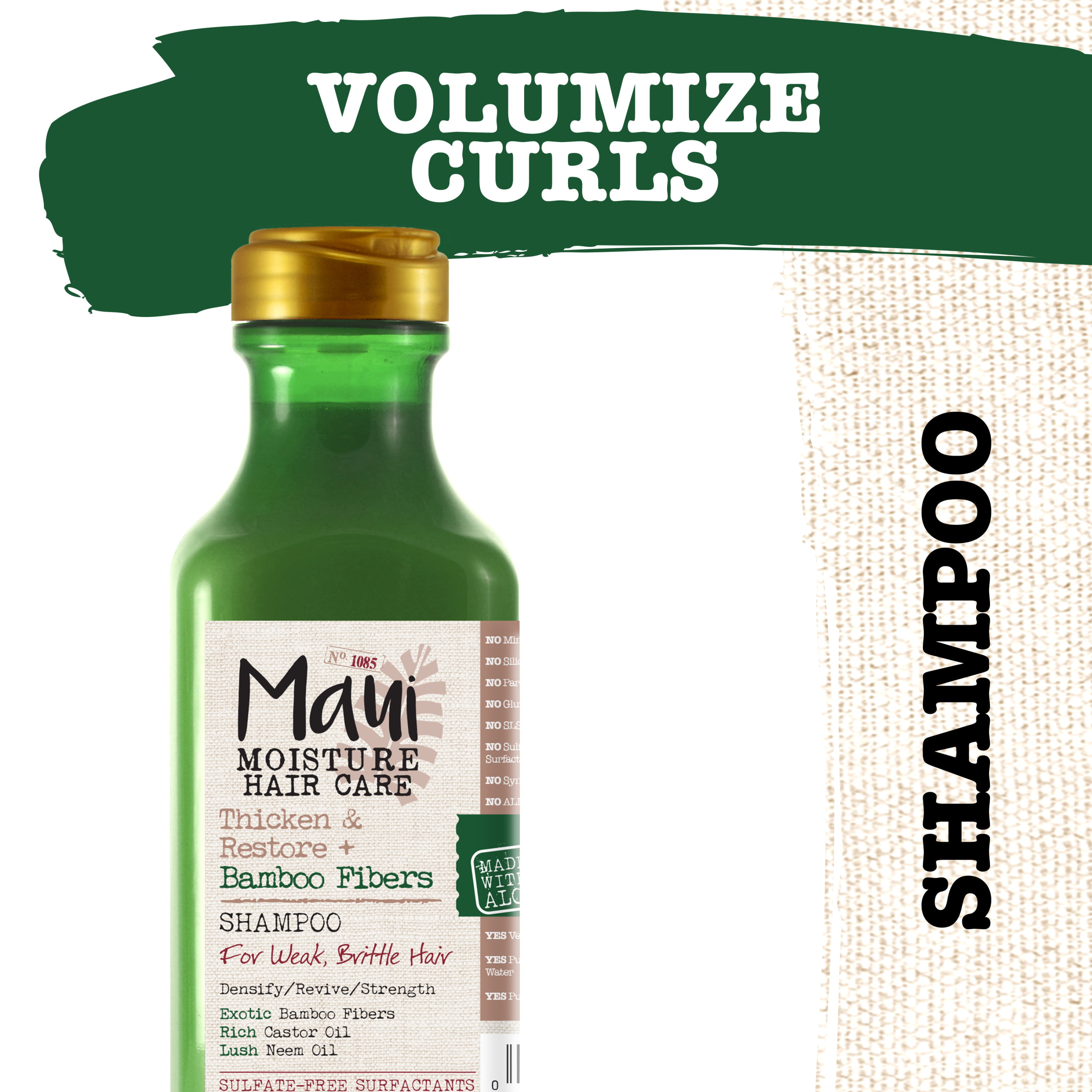 The thickening and restorative shampoo from Maui contains Bamboo fibers. It's suitable for brittle, fragile, and weak hair strands. I would certainly give this a try next time. The formula comprises castor and neem oils that repair damaged hair and nourish over-styled locks. I think this would work better for my fine hair.
Pros
Thickening and strengthening;
Reparative and color-safe;
Decent bottle size;
It makes your hair softer.
Cons
It could make your scalp itchy if your skin is overly sensitive;
Some people who've used this shampoo haven't noticed any improvement in how their hair looks.
Main Alternatives to Maui Shampoo
These alternatives reminded me of the Maui Strength and Anti-breakage shampoo.
FAQs
Question: What Are Maui Shampoos Good for?
Answer: Maui shampoos are appreciated by users due to their natural ingredients. Still, one thing I experienced while trying the Maui Agave shampoo (and that many other users have complained about) is tangled hair. The company sells a wide range of shampoos and hair care products that target different needs like more defined curls, softer hair, boosted hydration, etc.
Question: Is Maui a Popular Shampoo Brand?
Answer: Yes, Maui is a well-known and highly-appreciated shampoo brand. These products are safe and effective for most users. The brand's items address mainly those with curly or wavy locks.
Question: Do Maui Shampoos Contain Formaldehyde?
Answer: Although Maui promotes its products that are formulated mainly with natural and nourishing ingredients, certain compounds raised my concern. For instance, these shampoos have Diazolidinyl Urea written on their label. That's just another way to say formaldehyde.
Bottom Line
I've developed a love-hate relationship with the Maui strengthening shampoo. Testing it was a controversial experience, and I felt quite confused since it tangled my locks, but I liked hoprettyumized my hair looked in the end. I don't like that this Maui shampoo made my strands dry and tangled, but I think I would give the brand another try; this time, I will probably order another Maui shampoo, something more appropriate for my hair type.
The brand seems incredible and very customer-oriented. I like brands that sell sustainable and eco-friendly products. So, even though my experience with one of the Maui shampoos wasn't totally satisfactory, I'm thinking of trying another shampoo made by this company. That's how I'll know if the strengthening shampoo didn't work well on my hair type or if all Maui items have the same issue of tangling my locks.
Other Interesting Reads: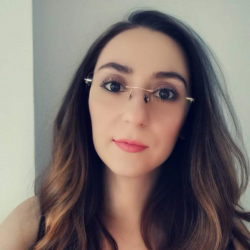 Latest posts by Alexandra Gavrilescu, Home Hair Product Tester
(see all)