All color, no matter how permanent it is, eventually fades and becomes a dingier version than its original color. This could be due to environmental factors, heat styling, or previous colors in the hair coming through. Whatever the reason, it's something we all dread and must fix every so often. That's where shading your hair comes in.
Shading, also known as gloss, is one of my favorite services to add to any retouch. It's a damage-free way to refresh your color, making it brighter, deeper, ashier, or whatever you need to return it to its original glory. Follow this how to shade your hair guide, and you'll never have to worry about faded, dingy hair color again.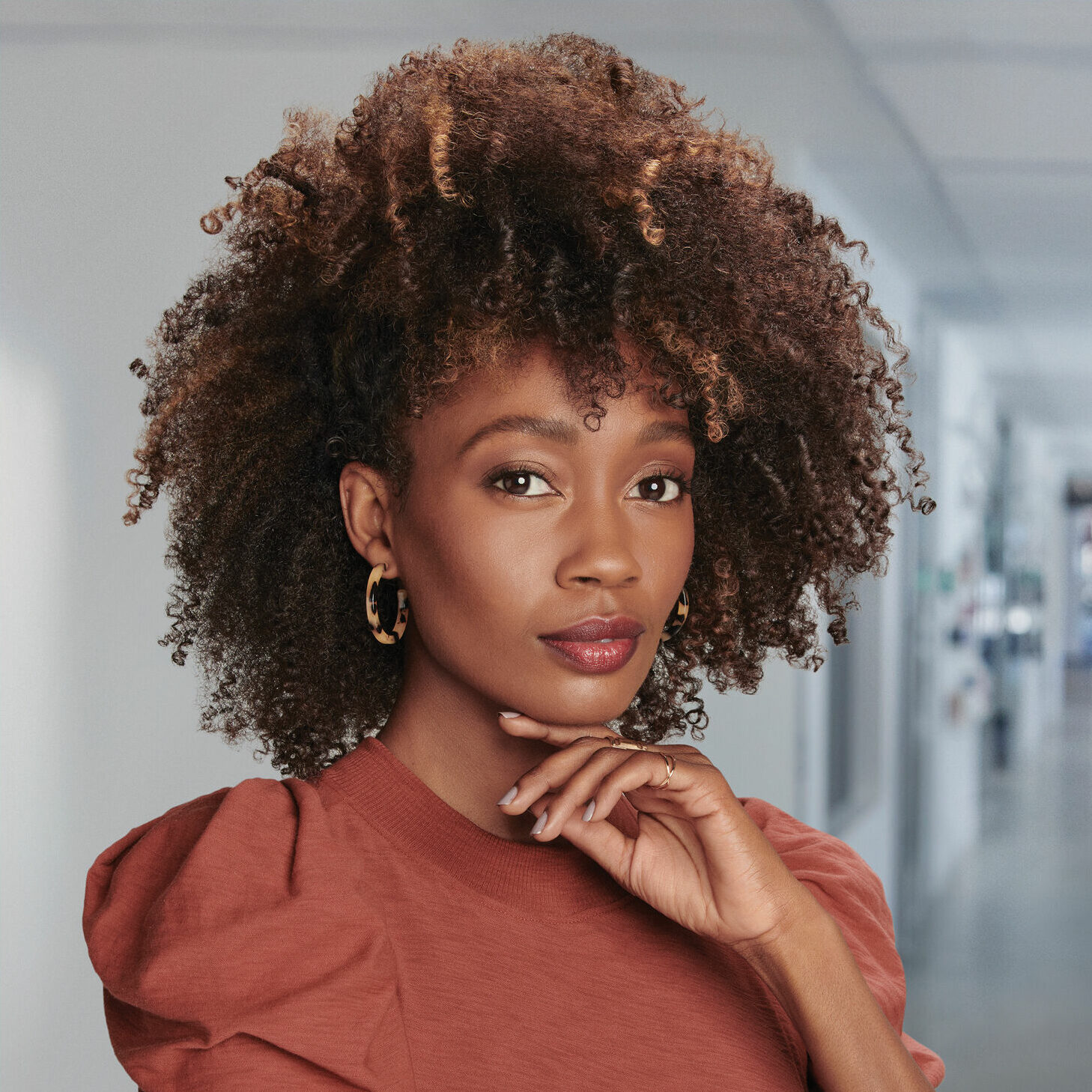 How to Shade Hair Up Front
Shading your hair is the same thing as a gloss or glaze. You'll first need to decide if you want to use a demi-permanent or semi-permanent dye and how much you want to dilute it with clear. You can then apply it to your mids and ends with a bottle applicator and use your hands to mush it in. If you are re-toning or shading in between touchups, you can apply it all over this way.
What Is Shading Your Hair?
Shading hair is a somewhat advanced coloring technique that revitalizes your current color instead of completely changing it. There are two things that shading your hair can change, your tone and shade. Hair shade is how dark or light your hair is and is usually referred to as levels one through ten. Level one is black, while level 10 is platinum blonde.
Your hair's tone is how ashy, warm, or neutral it is. For example, your shade could be level 8 (medium blonde) with gold tones. If you've ever colored your hair, you might see a code like 9A, 6N, or 5G on the box or tube. The number represents the shade, and the letter represents the tone.
The Difference between Shading Hair and Dyeing Hair
When you want to revamp your hair color, most people tend to color their entire head again with the permanent dye they usually use instead of just the roots. This may work, but there are better options than this. Shading hair is used to revitalize or boost your hair color but is done with demi or semi-permanent hair dyes.
Have you ever seen someone walking around with ends that look darker than their roots? It's most likely because they refreshed their ends with their usual permanent hair dye, which was too intense. When you use semi or demi-permanent hair dyes instead of permanent, you can customize how intense you want the color.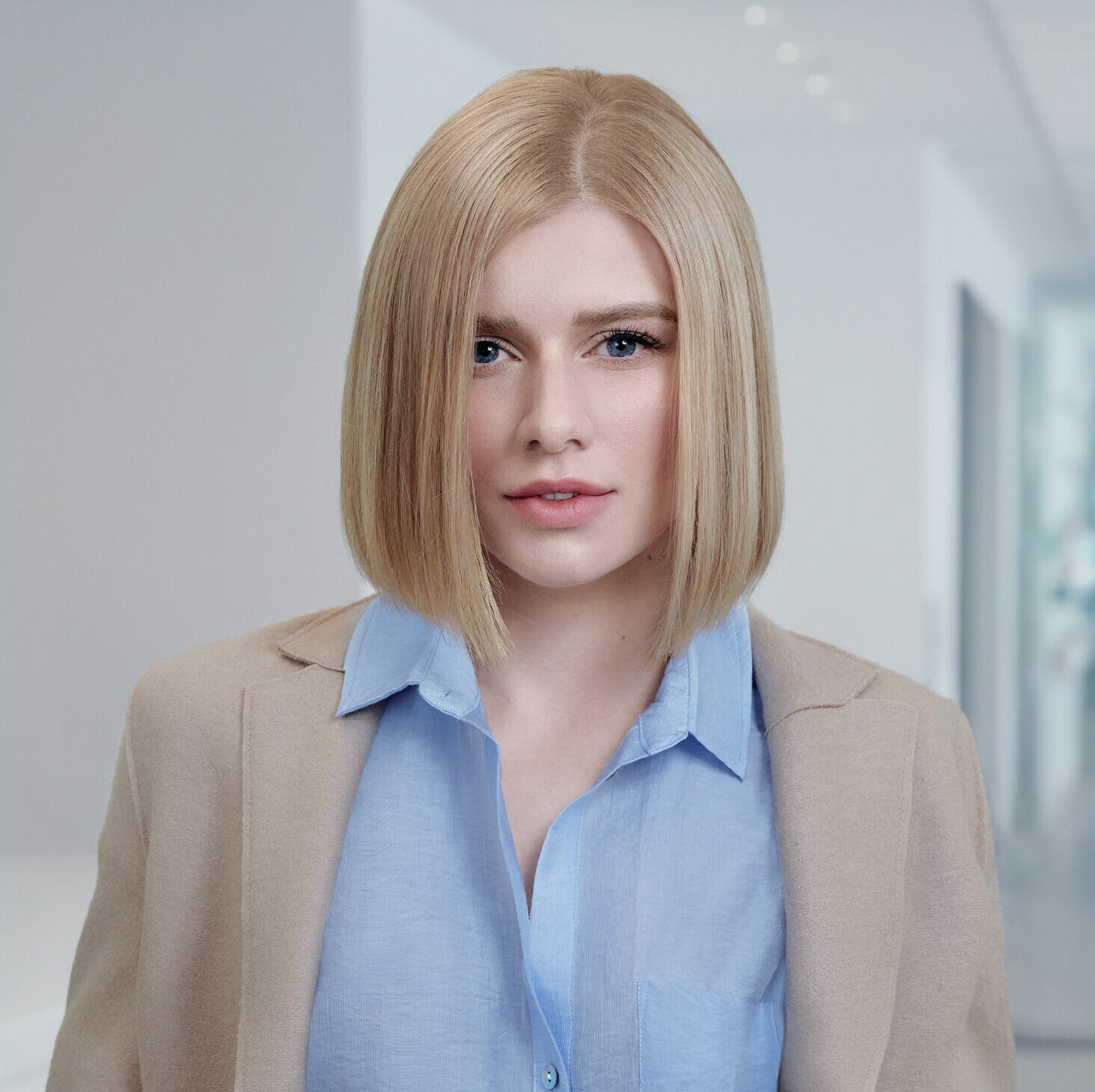 Benefits of Shading Hair
Now that you know the basics of what shading hair actually is, let's get into why you would do this technique over using a permanent hair dye. Personally, I love adding a shade to any hair service because of a few reasons:
A Damage-Free Way to Give Your Color an Oomph
Since hair shading uses demi-permanent or semi-permanent dyes, they are virtually damage-free. Permanent colors work by opening the cuticle of your hair so it can go into the hair and change the pigments of your hair. Each time you open the cuticle of your hair, it becomes harder for your cuticle to close again. This is what causes damage from hair dyes over time.
Demi-permanent dye sits inside the cuticle of your hair, so it barely needs to lift the cuticle. Semi-permanents stain the outside layer of your hair, so they don't lift the cuticle at all. These dyes are also naturally more conditioning than permanent dyes.
Refreshes Your Color without Overdoing It
As mentioned above, shading your hair instead of running your usual permanent dye through your ends is a much better option. When you run a permanent dye through your ends, it goes over previously colored hair, so it will react differently than it initially did when you put it on your natural hair. This typically makes the color darker or brighter throughout the ends.
Demi and semi-permanent dyes are not nearly as intense as permanent dyes, meaning they will act less intensely. You can also dilute shades to make them more or less pigmented, depending on how bright or dark you want the color to go. We'll go over this later.
Adds Shine to Your Hair
The dyes you use for shading are much more conditioning than permanent dyes, usually with some oils or hydrating ingredients inside of them. This can add a ton of shine to your hair that can last longer than any conditioning treatment. I've even shaded people with a clear dye just for the shine it can create.
Can Tone Your Hair Better than a Toner Sometimes
Typically, toners go on the hair when wet, directly after bleaching or highlighting the hair. Sometimes, this process is not enough to counteract the brassy tones, and that's when I whip out the big guns and apply a hair shade when it is dry. Demi-permanents are slightly more pigmented than toners, and you leave them on longer (20 minutes vs. 5-10 minutes for toners).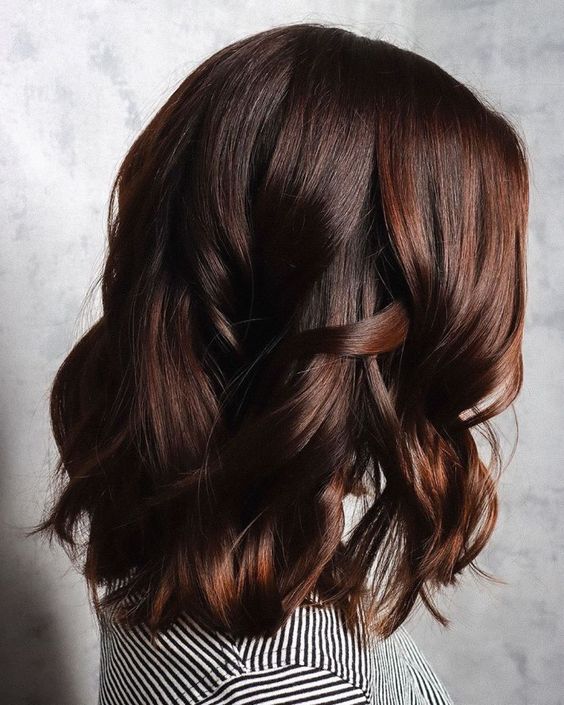 What You'll Need to Shade Your Hair
Demi-permanent or semi-permanent color of your choosing

Clear demi or semi-permanent color in the same brand

Ten-volume developer if you are using a demi-permanent

A bottle applicator

A comb

Gloves, color cape, and sectioning clips
How to Shade Hair
If you've decided that shading your hair is the route you want to take, let's dive into the steps to actually do the dang thing.
Choose Your Shade Type
Choosing your shade is as easy as selecting the color that matches your desired shade best. But before deciding your color, you'll need to determine if you want to use semi-permanent or demi-permanent hair color. This could be as easy as seeing which line has a color closest to what you're going for, but there are a few differences:
Demi-permanent will be more natural tones, whereas semi-permanents can be vivid tones and brighter tones.

Demi-permanents require a ten-volume developer to be mixed in, while semi-permanents don't need a developer.

Demi-permanents will last a couple of weeks longer than semi-permanents.

Demi-permanents are applied like regular color, whereas semi-permanents must be rigorously massaged into the hair with your hands after application.
Figure Out Your Goal/How to Dilute
There are four reasons you would choose to shade your hair; depending on your reason, how you mix and apply the color will vary. You will either be refreshing your current color, toning out resistant brass, making your color brighter, or simply giving your hair shine.
The varying factor in shading your hair is how much clear dye you will add to the color to dilute it. The more clear you add, the less intense the color will be. Below I will go over typical ratios of clear dye to pigmented dye for each reason you may shade your hair.
Refreshing Color:

 When running color through the ends to revamp faded or dingy colors, I usually use a 1:1 ratio of clear and pigmented dye. Suppose the color has drastically faded, usually with blondes who colored their hair darker. In that case, I will do a 2:1 ratio of pigmented color to clear.

Toning Brass: 

Most of the time, I won't even add clear when I am toning out brass that has been resistant in the past, mixing 100% demi-permanent color. The only time I add clear is for the ends if they are pretty damaged, which I will do a 3:1 ratio of pigment to clear.

Brightening Color:

 Usually, when someone wants their color brightened, it is if they have red hair, vivid colors, or want to add warmth to their natural color. I mix these the same way I would when toning out brass.

Add Shine: 

If all you want to do is add the glorious shine you get from shading, you only apply the clear color to the hair. Sometimes I will add a smidge of gold to the clear because warm tones reflect light, making it look even shinier.
Apply the Shade
Once you've gotten your dye and mixed the color according to your goal, you can apply the shade to your hair. I like to apply shades with an applicator bottle because it is much quicker. You'll want to do this in horizontal sections, an inch at maximum. Make sure to thoroughly spread the shade throughout the hair by moving your hands up and down the section.
You can also apply the shade with a root touchup simultaneously. If you are touching up roots and brightening, refreshing, or adding shine to the ends, apply the shade the same way, avoiding the root color. You can blend the shade into the root if you desire by clasping the section between your pointer finger and middle finger and moving them up and down where the permanent color and shade meet.
Let It Process
Shades process for about 20 minutes in general, but each one varies. You can usually find how long it takes to process within the dye's instructions. However, if you are simply refreshing your ends, you may process it for a shorter time but should leave it on for at least fifteen minutes.
Shampoo and Style
Once the processing time has ended, shampoo and condition your hair as you usually would when coloring your hair. If you use a semi-permanent dye for your shade, they may not recommend you shampoo your hair and simply rinse and condition it. They will usually tell you this within the instructions on the packaging.
Product Recommendations for Shading Hair
The best way to explain exactly what clear color is and how it works with other pigmented colors is to give you a few examples. Below are a few of my favorite dyes when shading someone's hair at home.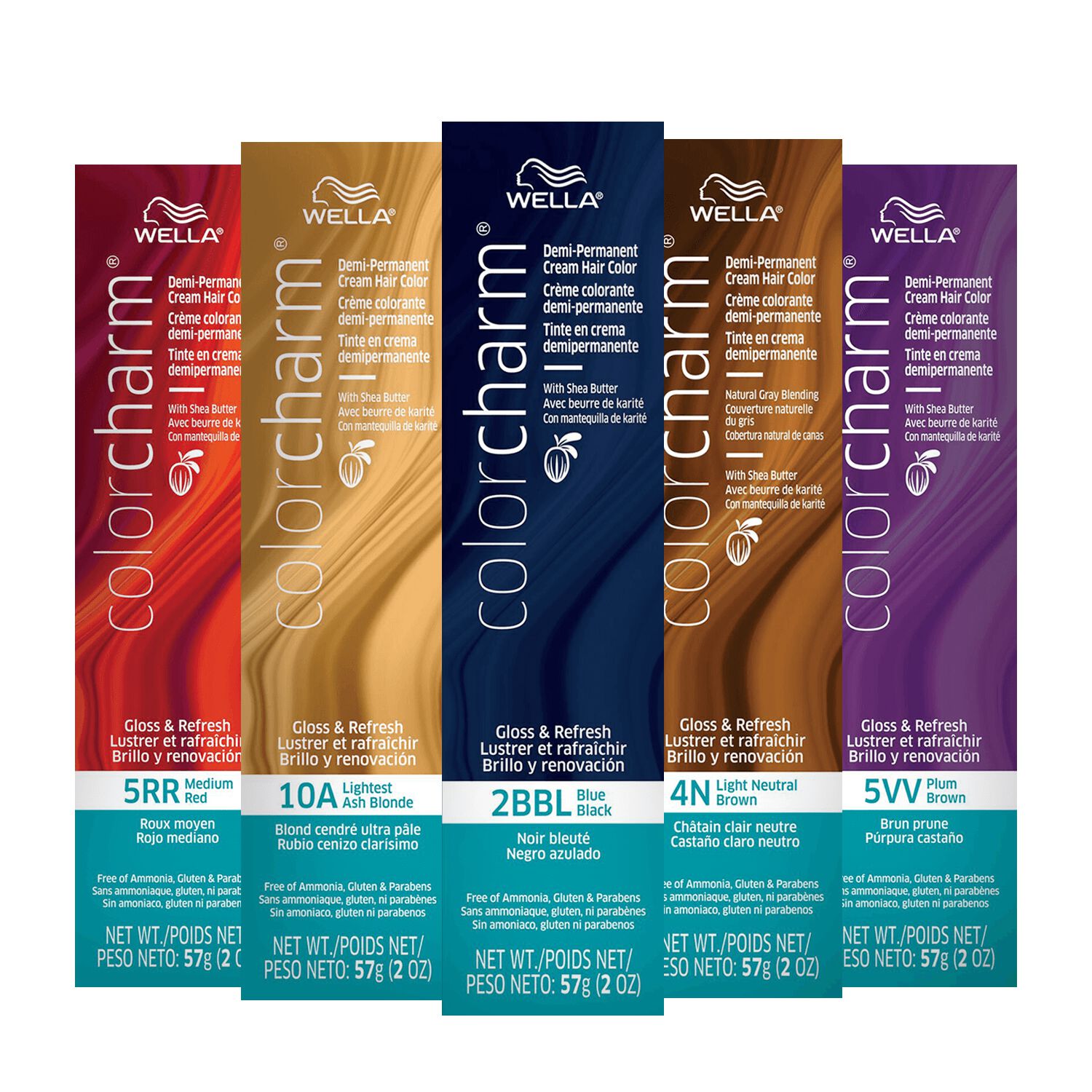 This is what I will go for most of the time when I am glossing my friends and family's hair at home. It is a demi-permanent color, which generally makes a more significant impact than semi-permanent glosses. It lasts double the amount of washes and is much more pigmented.
I like this specific one because it is similar to professional color lines. It has more colors to choose from than your usual at-home dyes and mixes the same as pro dyes. The only thing I hate about Wella colors is the strong smell, but it works so well that I can easily look past that.
Pros
Creme consistency is easy to apply and less messy.

It makes the most significant impact on your color.

A large variety of colors to choose from.

Extremely customizable as you can mix all the colors or dilute with clear.

The mixing ratio is 1 part dye and 2 parts 10-volume developer, making it more economical.
Cons
It doesn't smell very good.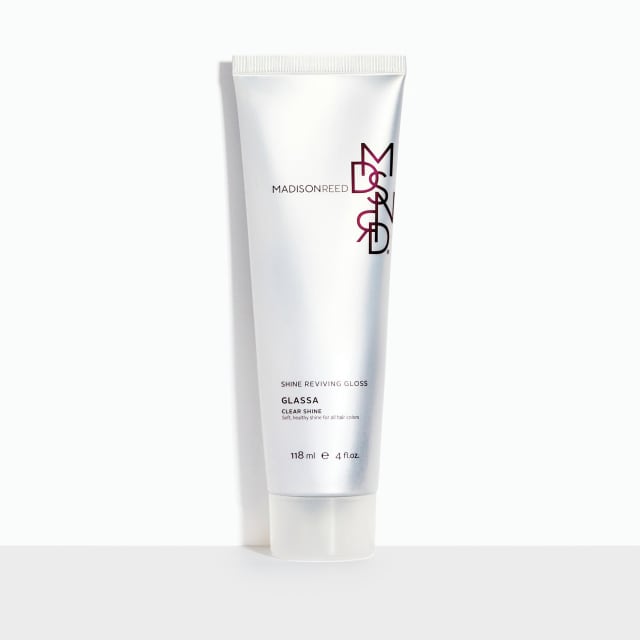 Madison Reed is a company that has been making waves in the at-home hair coloring world because of their experts behind the screen that make sure you are getting the correct color mixture for your hair type. Since shading your hair is more toning unwanted tones or adding back in pigment that has faded, you don't need to go through the consultation process to buy this color.
However, if you are unsure what mixture you want for your hair, they have a video consultation available. The nicest thing about this gloss is it is semi-permanent color put into a conditioner. Hence, you get no damage from the semi-permanent and healthier hair while you process for 10-20 minutes.
Pros
You can get a free online consultation to see what shade is best for you.

You can mix the different colors to create different shades, including a clear to dilute.

Sem-permanent, so it is 100% damage free.

It contains Keratin and argan oil to not only make your shiny but make it feel healthier too.
Cons
It contains dimethicone, a type of silicone.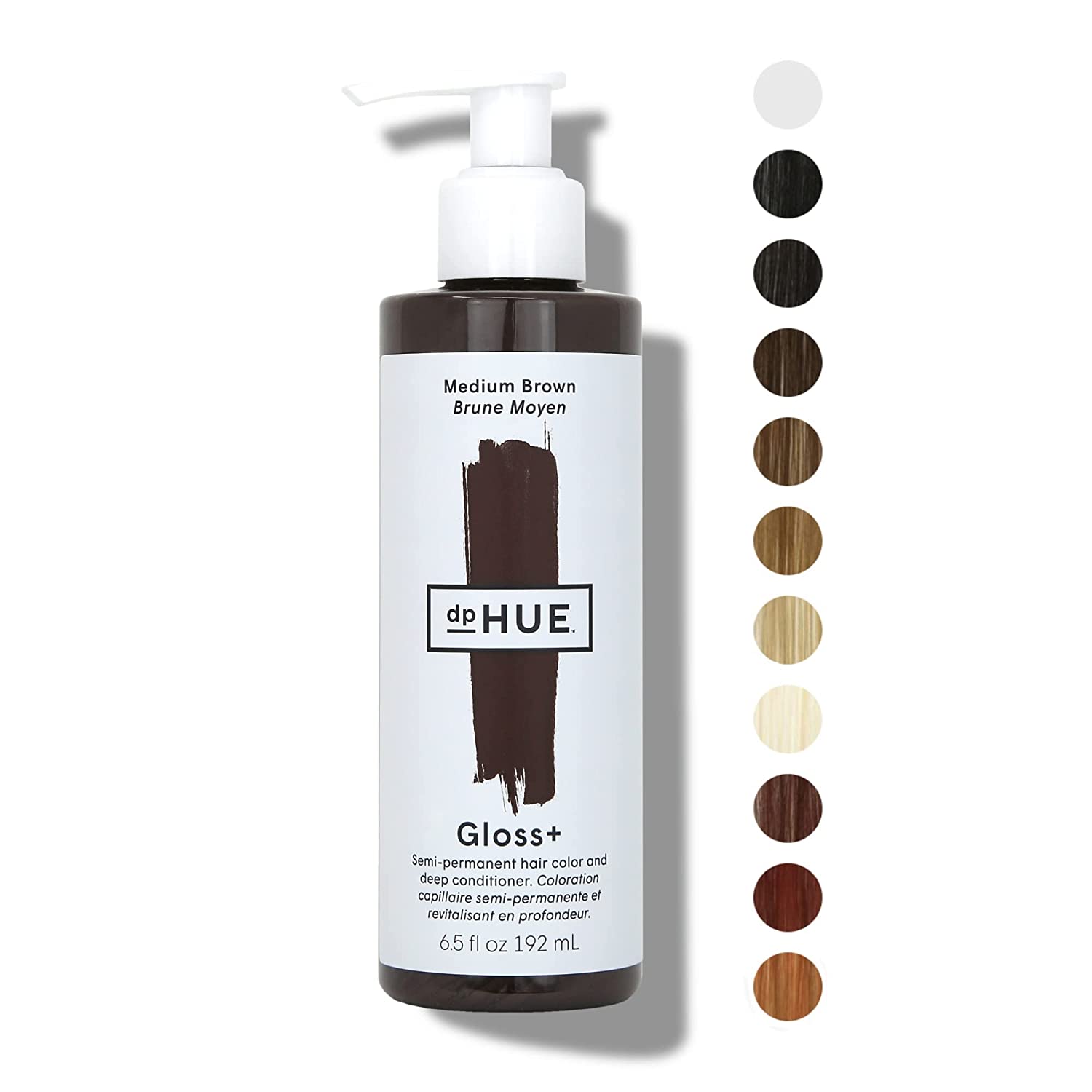 This is another semi-permanent shade that can be mixed with dpHue sheer and other shades to create a personalized color. I recommend this one because it creates shine in your hair that lasts like no other gloss I have seen. It also comes in twelve colors, a much wider variety than most other glosses.
The only thing I don't love about this shade is all the colors are relatively warm. There are no cool-toned options for those wanting to tone out yellow or orange tones. The primary purpose of this gloss is to give you shine and brighten your existing color.
Pros
It comes in 12 shades, including a sheer/translucent.

Extremely shiny compared to other shades.

The bottle is large, so you can use it for more than one application.

Semi-permanent, making it damage-free.
Cons
There are no cool tones, making it unsuitable for toning brassy hair.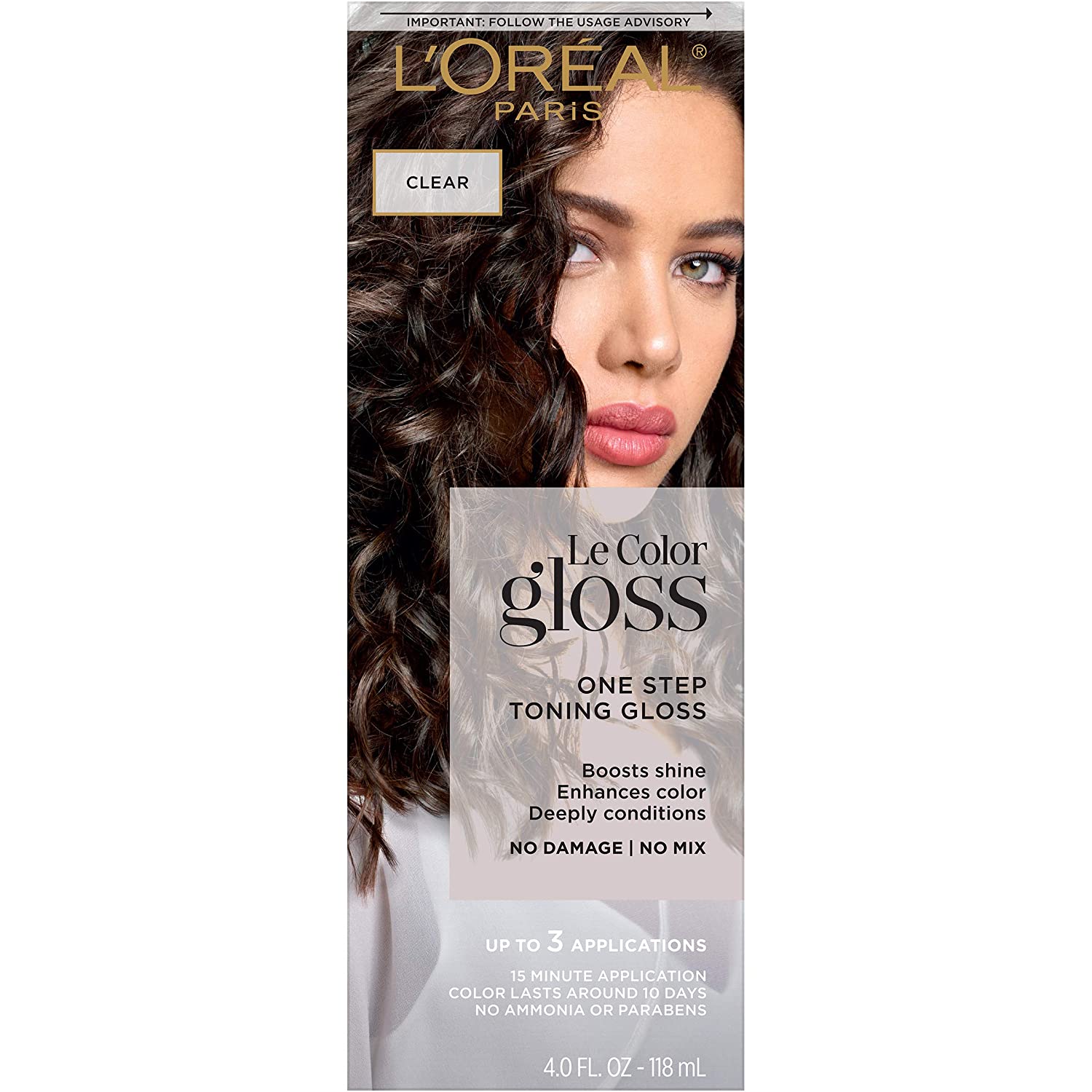 I've always liked L'Oreal dyes because they are always super pigmented and can even work better than some professional products. The same goes for this semi-permanent gloss. It's slightly different than the others on this list because it is applied in the shower like a conditioner and should not be left on for more than 15 minutes.
There is an astounding 13 different shades to choose from in this line, which is a lot for this type of product. Plus, you can mix them, giving you even more customization. I highly recommend mixing the shades with their clear if you try toning blonde hair because they are pretty strong and can easily be overdone.
Pros
A semi-permanent shade that can be applied in the shower like a conditioner.

It has 13 shades, including clear to dilute or add shine.

Uses coconut oil to condition your hair as well.

The color is really intense for a semi-permanent.
Cons
It can be too intense for super blonde hair.
FAQ'
Question: Is shading your hair damaging?
Answer: Shading your hair, or glossing your hair, is one of the least damaging color treatments you can get. It is usually done with a semi-permanent or demi-permanent hair color, which does not enter the cuticle of your hair. Permanent dye and bleach are damaging because they lift the cuticle and go inside the hair to remove natural pigments.
Question: How long does a shade last on hair?
Answer: It depends on the dye you use for your shading or gloss. If you use a demi-permanent, it will last anywhere from 20 to 26 washes, and Semi-permanents last between 6 and 15 washes. However, it could last longer if you're applying it over the previous color to refresh.
Question: Can shading your hair lighten it?
Answer: Shading your hair does not lighten it because the color used does not have any lifting power. Although, it can make it look slightly lighter by toning it to a shade that reflects light better and by making your hair super shiny.

Shading Hair Final Thoughts
Shading hair is a super easy add-on to any dye service or DIY color that can drastically improve your hair's look. I would do one every time someone got a retouch from me if my client would let me. If you are someone doing your hair at home, I recommend that you shade your hair every time you touch up your roots. You can even do it between touchups for a fresh look that lasts forever.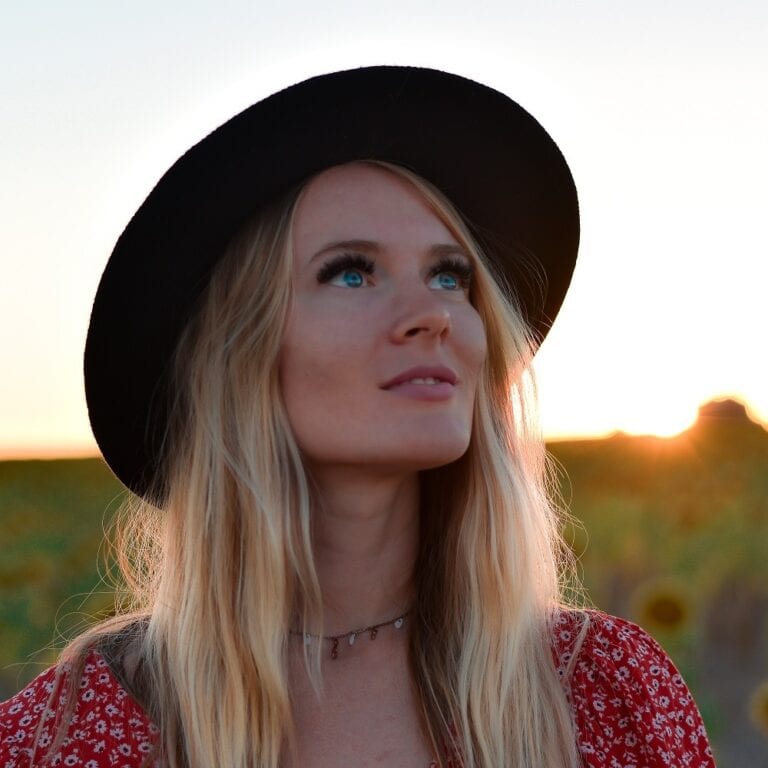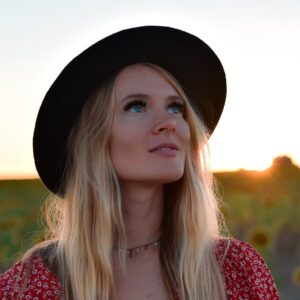 Latest posts by Haley Parker, Licensed Cosmetologist 10+ years
(see all)