One of my favorite color techniques to do on short hair is balayage because it's quick, a little can make a huge difference, and it makes a cute young style look even more youthful and prettier. There are so many more advantages to doing a balayage on short hair that I would run out of room listing them all. You can pull off this style in many different ways, so I made a whole balayage short hair ideas and style guide to help you see which one is your favorite.
I used to have short bleached hair that wasn't super healthy, and I had decided that I wanted to make my hair healthy again so I could grow it out, and I did that with balayage. I started with a platinum balayage, which is listed below, and my hair started growing out to become more and more of a subtle balayage as I trimmed up the ends. I think I loved every single step of that journey, so I can confidently say that balayage looks fantastic on short hair.
Bottom Line Up Front
I find that a partial balayage looks best on short hair because the top layers of short hair almost always cover the under layers, and the under layers can even look a bit splotchy if they have balayage. This is because the underlayers of short hairstyles are too short to efficiently balayage, and they have hardly any movement to them. You can make your hair as light or as defined as you want with a partial balayage, and the placement is highly customizable.
What is Balayage?
Balayage is a technique that highlights your hair to create a more lived-in look, with the lighter color fading up to your root color. This technique mimics the highlights that small children usually get in the sun naturally. This technique is done by freehand painting the color onto your hair so that it lays naturally and can be customized to your specific hair type, face shape, and style.
Selection Criteria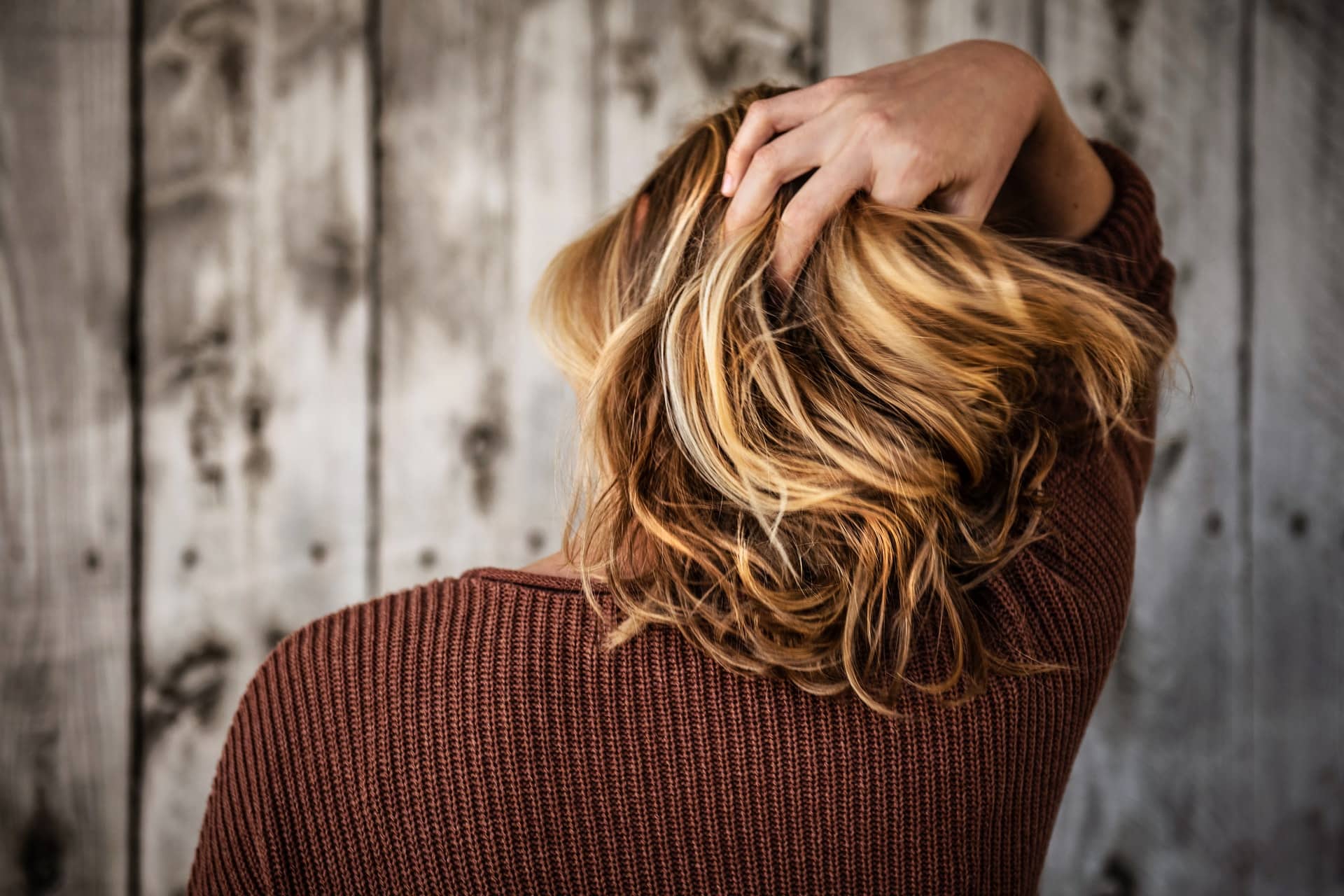 Trendy
All anyone is doing nowadays is balayage, from a subtle touch of natural color to painting in bright, vivid color. Regular highlighting was basically replaced with balayage in the past five years, so it is about as trendy as you can get when it comes to modern hair color. It is nearly impossible to make a balayage style not fashionable at the moment, even on short hair.
A Style for Everyone
One of the most significant advantages of balayage is it is one of the most customizable colors you can do, so you can make it fit anyone's style and hair type. You can go as bright as you want or make it as subtle as you wish. You can even do vivid colors with balayage, such as blue or pink. There are also different balayage styles for different budgets and maintenance requirements.
Easy to Maintain and Style
Doing a balayage on short hair can be tricky because, depending on how short your hair is, your stylist will have to be very precise on the placement of your balayage to make the highlights not look splotchy or like they lack movement. It would be best if you also were careful how you style it because of the lack of movement in short hair. All of the balayage short hair ideas and styles in this guide will be relatively easy to maintain and style compared to some other balayage styles.
Balayage Short Hair Ideas and Styles
A subtle balayage is not that far off in color from your natural and is done in such fine pieces that it is hardly noticeable where your hair starts changing from one color to the next. This color is excellent for those that don't want a ton of upkeep to deal with because you could never touch up this color again, and it will still look great as it grows out. It is also ideal to do this color with a short haircut that doesn't have a lot of layers, so you can really see the fade.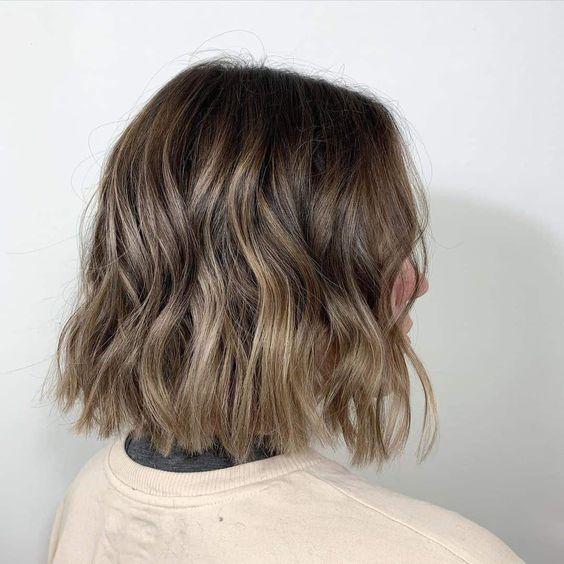 I love face-framing balayage with a bob with longer pieces around the face because the color and haircut really pop together. It is a pretty natural look because the front pieces of your hair are where your hair naturally lightens in the sun the most. Face-framing balayage is also great for those that want to stay on a budget because it is a lot cheaper than an all-over balayage since you are only coloring the front pieces of hair.
An all-over balayage creates a lighter look where the hair looks highlighted from top to bottom, and the ends are nearly all blonde. This is the typical balayage you see on most people and works well on short hair that is about shoulder length or longer. You don't want to do an all-over balayage on hair shorter than that because the hair on the underneath side will be too short to balayage, and it will look splotchy if you try.
Sun-kissed balayage is only highlighted where the sun would naturally hit and where your hair would naturally lighten most. That is around the front of your hair and sprinkled throughout the top layer of hair. This look is very similar to face-framing balayage as it includes that look, and it is also a more budget-friendly option for a balayage.
A partial balayage gives you the same look as an all-over balayage, except it doesn't color the underneath sections of hair and creates a little more depth in the look. This makes partial balayage great for those with shorter hair since the shorter pieces underneath are not touched by balayage. It also makes it slightly more budget-friendly than an all-over balayage since you are coloring less hair.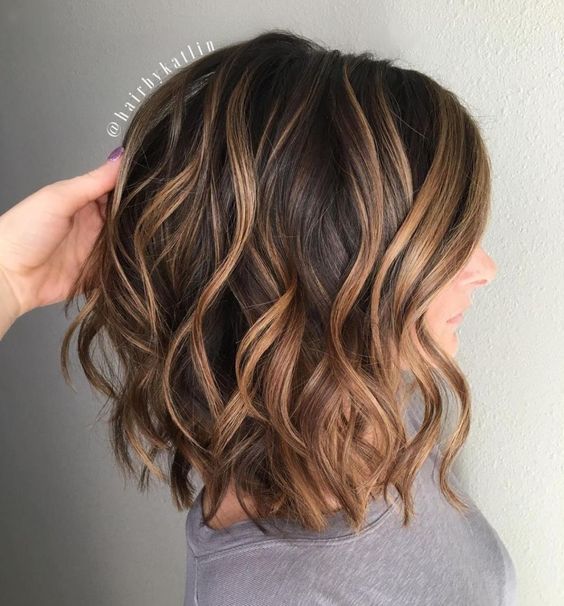 Getting a balayage look on a pixie is not usually created by actually painting on the highlights like all other balayage. Stylists typically create a balayage look on a pixie cut by highlighting or bleaching the hair first. Then your stylist can go back in with a shadow root or smudge root to create the balayage look. I like to use high-contrast colors, such as platinum and dark brown with pixies.
Platinum balayage is when the majority of your hair is lifted to a platinum blonde color and is faded to the root only at the very top of the hair. I actually had this look when I was trying to grow out my all-over platinum hair; it was one of my favorite hair colors. This look requires more maintenance than other balayage looks because the blonde needs to be brought up every six to eight weeks to keep the platinum look.
Dark ash balayage looks great on those with a naturally darker complexion and naturally darker hair. Ash balayage is tricky to achieve because the balayage technique almost always creates warmth at the fading point. The best way to avoid this is to do a smudge root or use a teasing method instead of a freehanded one. It is also slightly more challenging to maintain because ash colors always fade, but you only need to touch up with a toner more often or use a purple shampoo.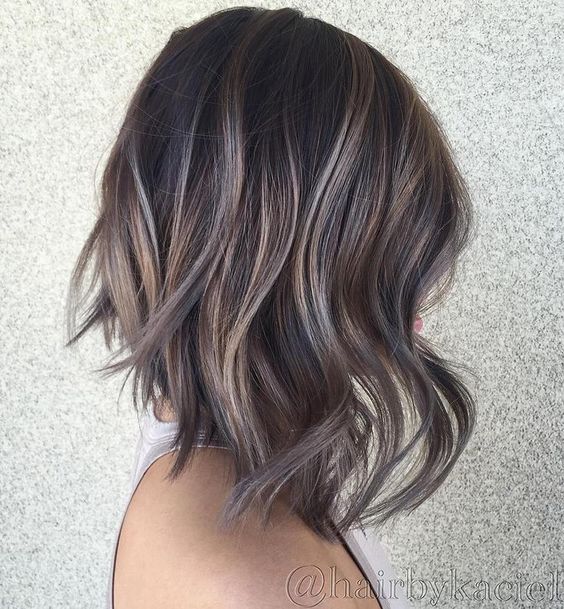 Caramel-toned balayage is a warmer color that is somewhat in between a blonde and brown. This balayage color only works on darker hair because that is the only color that will create a bit of contrast with caramel balayage. You can add as many or as few caramel balayage pieces as you want and do any placement you like.
An A-line cut is a style that I find looks excellent with balayage, especially if you get that thicker, lighter piece of balayage around the face. The longer hair around the face that comes with an A-line cut makes that money piece really pop and be the main focus on this hair color. A balayage on an A-line needs to be maintained regularly because the shorter layers in the back will seem to grow out faster than the rest of the hair, but you can still go around eight to ten weeks in between color touchups.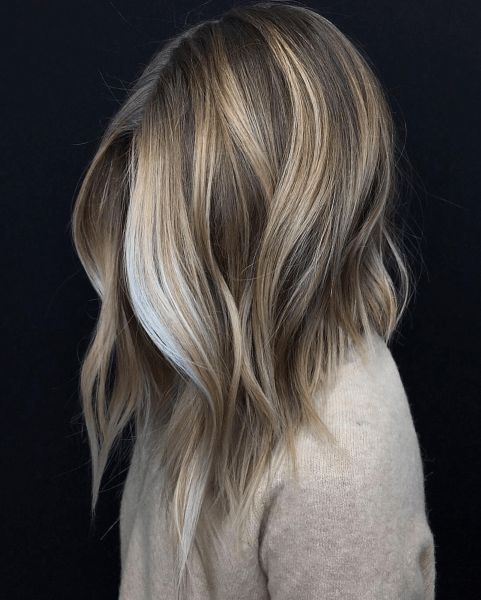 A root smudge is not technically a balayage, but it does give the appearance of balayage. You would do a root smudge over a balayage when you want two high contrast colors, like platinum and black, or if you want high lights up at your root and want them to blend into your root color slightly. To see what you can do with a root smudge and how you can even do one yourself, read my other article "Root Smudge Guide."
Adding layers to a balayage short hairstyle creates a new level of definition that balayage can't do on its own. It does this because the hair has more movement when it is layered, showing the different shades of blonde created with balayage. This style is also easier to get those loose curls that look so good with balayage.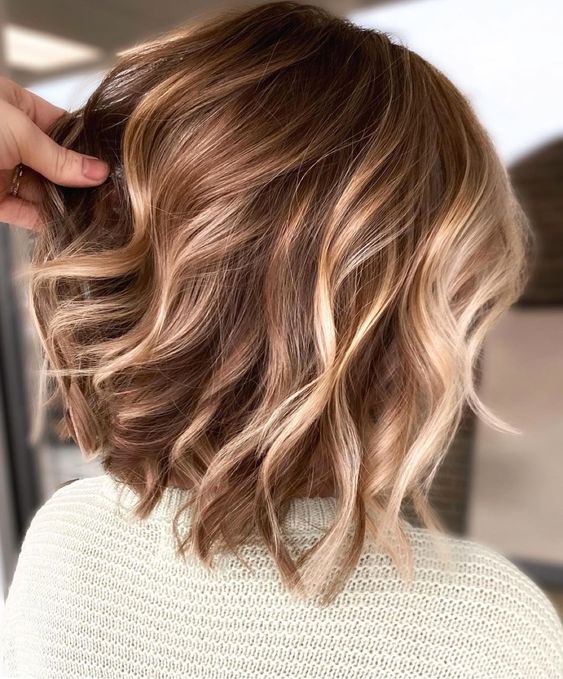 A color melt is more of an ombre look where the color of the root is gradually faded into the end color in a horizontal pattern. The nice thing about color melts on short hair is they don't require hardly any maintenance if the blonde is brought up high enough and your natural color is at the root. You can also get a charming contrasty look with a color melt.
Blunt bobs are all the rage right now, and adding a soft balayage on top of it makes it that much prettier. Since there isn't much movement in a blunt bob, your balayage should be blended exceptionally well so that you don't accidentally create any lines in the color. I like to do more of a balayage and baby light combo on those with haircuts with little movement.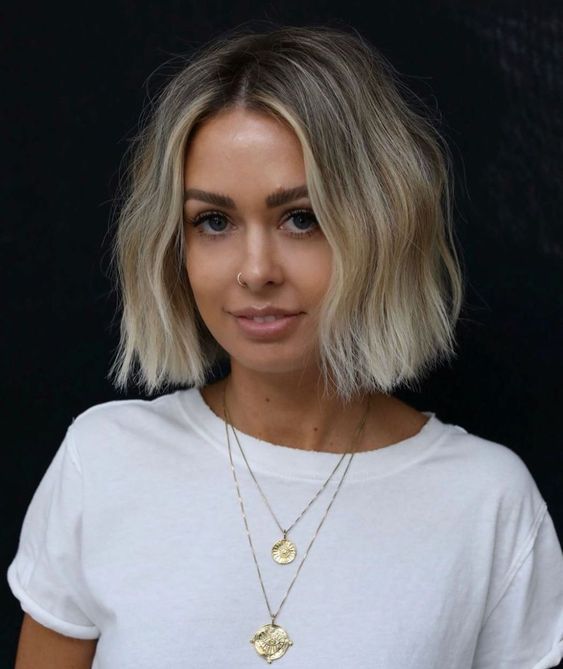 A money piece is that one piece of bright blonde that is highly focused around your face and can be as chunky or subtle as you want. The money piece look came from the original balayage where the hair around your face is made lighter because that is where the hair naturally lightens the most in the sun. People have recently been only doing the money piece section because it creates a unique color that pops but costs a fraction of a standard balayage.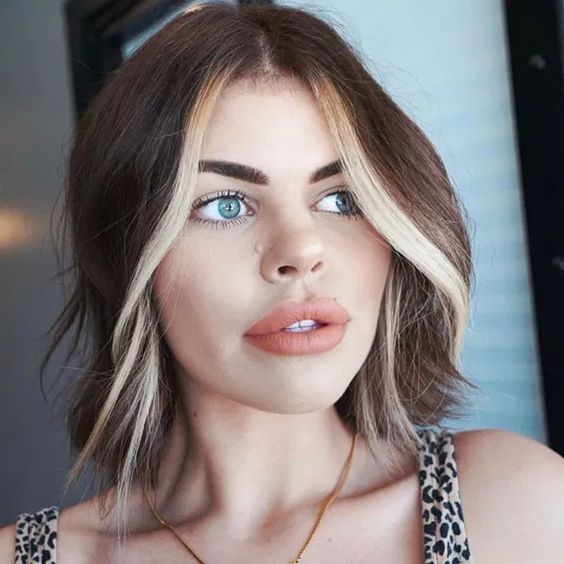 I love golden balayage because it looks the most natural out of all the other styles. First, blondes or light brunettes are usually the ones to get the most natural highlighting from the sun, and second, the natural highlights always lift a bit gold. This look should be soft and almost mimic a subtle balayage in the way that the colors blend seamlessly together to make people wonder if you have actually colored your hair or not.
Balayage is one of my favorite ways to introduce people to vivid colors because it tames down the color a bit and can be colored back to a natural much easier. It also keeps your vivids from appearing crazy when they fade because the faded color blends in with your natural color and isn't an all-over off-color. Your balayage does need to be taken very light for vivids to take well to the balayage, so make sure your balayage is lifted to at least a pale yellow.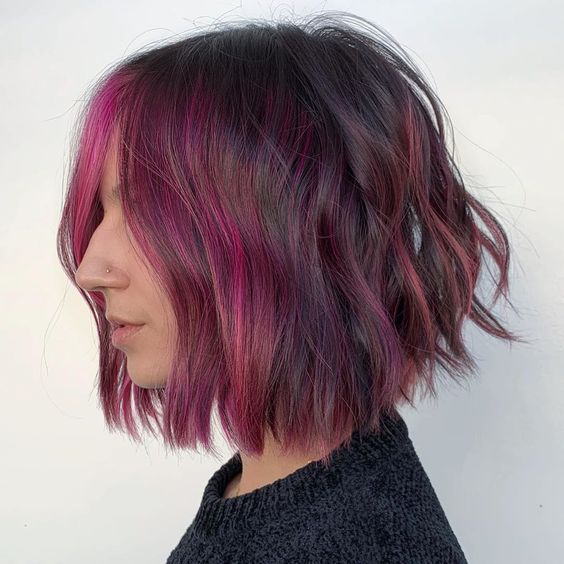 How to Maintain Balayage on Short Hair
One of the most attractive qualities of balayage is its extremely low maintenance because it is already a lived-in look. However, no hair color lasts forever, and they all require a bit of at-home care to keep you looking fresh and bright. Below are a few things you can do at home to keep your balayage looking its best in between touchups.
Purple Shampoo
Purple shampoo is a toning shampoo with purple or blue pigment to counteract any brassiness that may show up in balayage over time. This is not a shampoo you will use with every wash, but you should use it at least once a week or every other wash if you only shampoo once a week. Some great purple shampoos to try are Matrix So Silver, L'Oreal Ever Pure, and Redken Color Extend Blondage.
Protein Products
You can only do balayage with bleach; anytime you bleach your hair, a little bit of protein is taken out of your hair. I recommend using at least a damage shampoo and conditioner with protein in it, but you can also get a conditioning mask and leave-in conditioner with protein in it. This will replace some of the proteins that may have been removed during the balayage process and keep your hair healthy and strong. One protein shampoo and conditioner that I love is Redken Extreme Bleach Recovery.
Use a Heat Protectant
One of the best ways to style a balayage short hairstyle is by adding some simple waves or curls. Although, using all that heat every day over previously bleached hair can cause your hair to dry out and become damaged. The best way to avoid this is to use a spray-on heat protectant every time you style your hair with hot tools, including a blow dryer. A good spray-on heat protectant to try is Moroccanoil Perfect Defense.
Tone Your Balayage
All balayage is toned when it is originally colored because it always lifts brassy, and those toners fade quicker than what you will want to touch up the balayage. Toning your own hair every four to six weeks at home is a very achievable thing to do. You simply use a demi-permanent color, such as Wella Colorcharm's, with a ten-volume developer and apply that to slightly damp hair. Once that has sat for about ten minutes, you rinse, and it will return to looking like you just had your hair done.
FAQ's
Question: Is balayage suitable for short hair?
Answer: Balayage is very doable on short hair! You can have a balayage look on a pixie even if done right. It will be done slightly differently on short hair than on long hair because short hair does not move as freely as long hair, and you want a balayage color to move with your hair. Longer hair balayage focuses more on the bottom layer, whereas short hair balayage focuses more on the top layer of hair.
Question: How long does a balayage take on short hair?
Answer: Balayage is going to take much less time on short hair than it does on long hair, taking about two to three hours, depending on what style you do. This is because there is much less hair to paint the color onto, and you aren't even doing every section of hair most often. You can even do some super simple balayage styles on short hair, such as face-framing balayage, which could take as little as an hour and a half to finish.
Question: Is balayage safer than highlights?
Answer: Balayage and highlights use the same exact type of color to achieve it; that is bleach, meaning there is technically no difference in hair health. However, balayage is usually touched up much less than highlights, which can keep your hair healthier for longer. No matter what color you are doing, the longer the break is in between touchups, the healthier your hair will be.
Question: Does balayage look better with layers?
Answer: Balayage actually tends to look better with little to no layers. This is because when layers are added, length is taken off throughout the mids of your hair, and most of the blonde in balayage is on your ends. Layering is going to take away from those superlight ends. However, this could be an appealing look if you want more depth in your balayage.
Question: How much is a balayage on short hair?
Answer: Balayage on short hair is cheaper than it is on long hair, costing you anywhere from $100 to $200 depending on what style you are going for. This is because balayage on short hair will use less color and take less time for your stylist to complete. You are also unlikely to get a full balayage on short hair, whereas a full balayage is almost always done on long hair.
Should You Try Short Hair Balayage?
Balayage on short hair requires a bit more maintenance than on long hair because it grows out faster. However, the care is still not bad enough that I would not do a balayage on short hair. Balayage looks very pretty on short hair, and there are still so many ways to style it on short hair that anyone could pull it off. Some of my favorite looks for short hair balayage are partial balayage, golden balayage, and face-framing balayage.
Looking for more interesting hairstyles? Check out: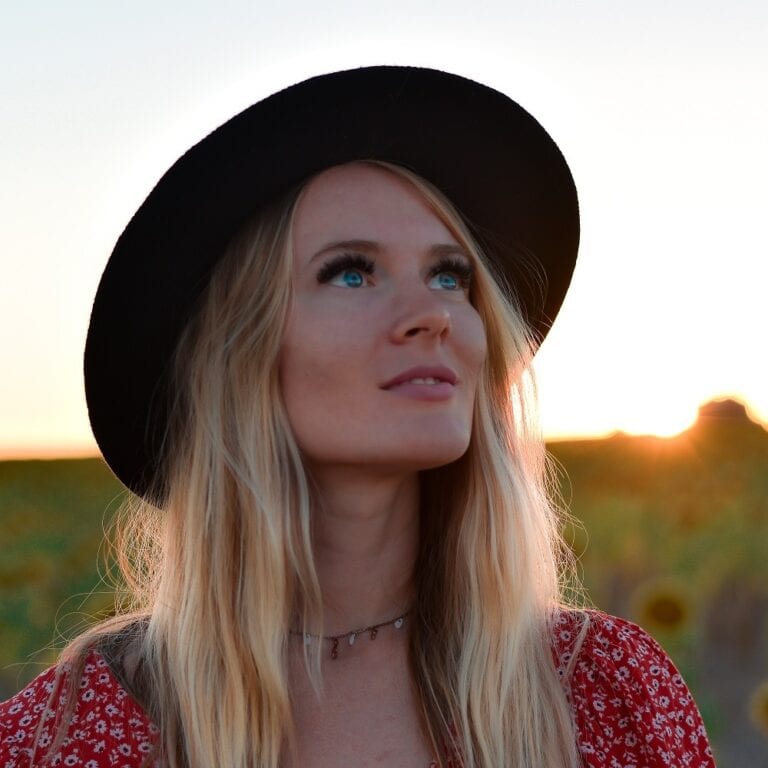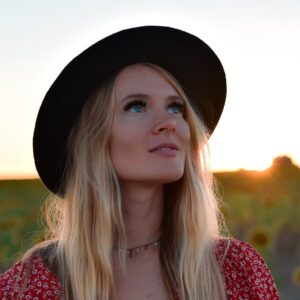 Latest posts by Haley Parker, Licensed Cosmetologist 10+ years
(see all)