Do blondes have more fun? That's up for debate. I'm a natural brunette, and I think we have fun over in the brown hair camp (though my idea of fun is spending the weekend in with a book and tea). But there are some other interesting facts about blondes.
While blonde isn't the rarest hair color in the world, it is still pretty special to be born with blonde hair. This is why you may want to dye your hair blonde. Or, if you're a natural blonde, maybe you want to experiment with a different shade.
Honey blonde is a color that I have always loved. I tried dyeing my hair this color once, but it was too brassy for me. If you can pull it off, I say go for it! But first, you'll want to know how to find the best honey blonde hair dye.
Read my guide before you go hair dye shopping. Here, you'll learn more about the honey blonde hair color, some tips when dyeing your hair, my hair dye recommendations, and some other hair colors you'll want to consider.
Bottom Line Up Front
To find the best honey blonde dye, look at the color and ensure it's the one you want. Research different shades of honey blonde and find one that works for you. Remember that you may have to bleach your hair if your base color is darker than level 7 (dark blonde/light brown).
My Top Picks Up Front
What Is Honey Blonde?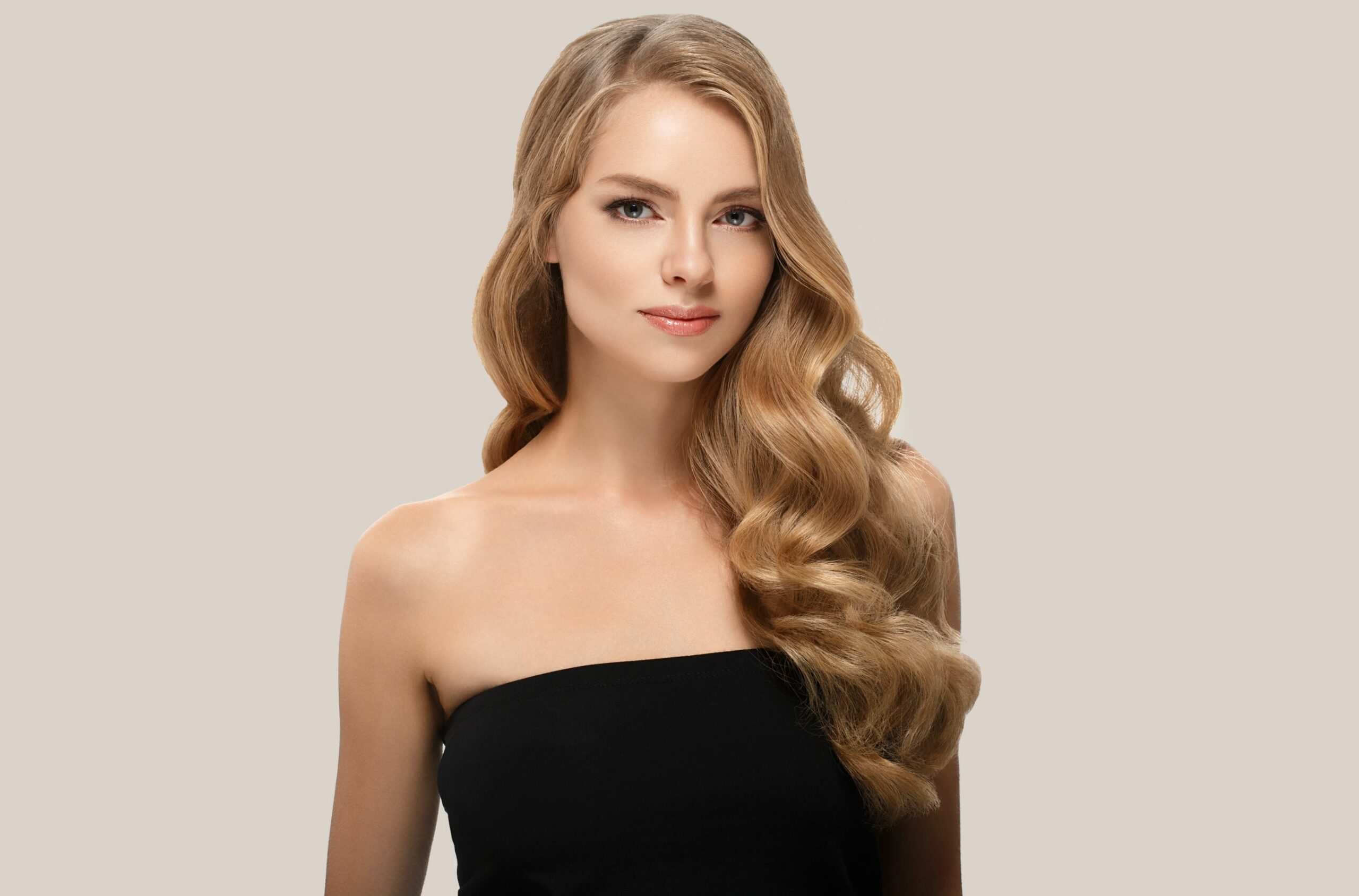 Honey blonde is a warm-toned shade of blonde. You can get this shade by combining gold, light brown, chestnut, and even a little red in blonde hair. While honey blonde can look brassy on some people (like it did for me), it's technically not an orangey hair color. The hair color is warm, yet it still looks natural and vibrant. It's very flattering on those with warm undertones, no matter your natural hair color.
Honey Blonde vs. Golden Blonde
You probably heard of the golden blonde hair color. Is there a difference between honey and golden blonde? To me, golden blonde looks like sunshine. Think of beachy summer hair. I grew up in Florida, and so many women here have that hair color.
However, golden blonde doesn't have the slight red tinge that honey blonde has. In other words, honey blonde has more definition but is on a warmer scale, while golden blonde is brighter.
Shades of Honey Blonde
One of the best aspects of honey blonde is the many shades of this one color. Here are some of the trendiest ones:
Dark honey blonde
Light honey blonde
Honey bronde
Red honey-blonde hair
Honey-roasted blonde
Sandy honey blonde
Neutral honey blonde
Pale honey blonde
Copper honey
Platinum honey blonde
Who Looks Good With Honey Blonde Hair?
I suggest dyeing your hair honey blonde if you have warm undertones or are a natural blonde who wants more definition. Many people say anyone can pull off honey blonde hair, but I struggled to make this color work for me. I naturally have very dark hair and neutral undertones.
It looked great at first, but the color quickly got brassy. I tried using purple shampoo and conditioner, but it didn't work after so long. I ended up dyeing my hair darker. You can look into some of the shades I just mentioned to see if they will work for you.
How to Find the Best Honey Blonde Hair Dye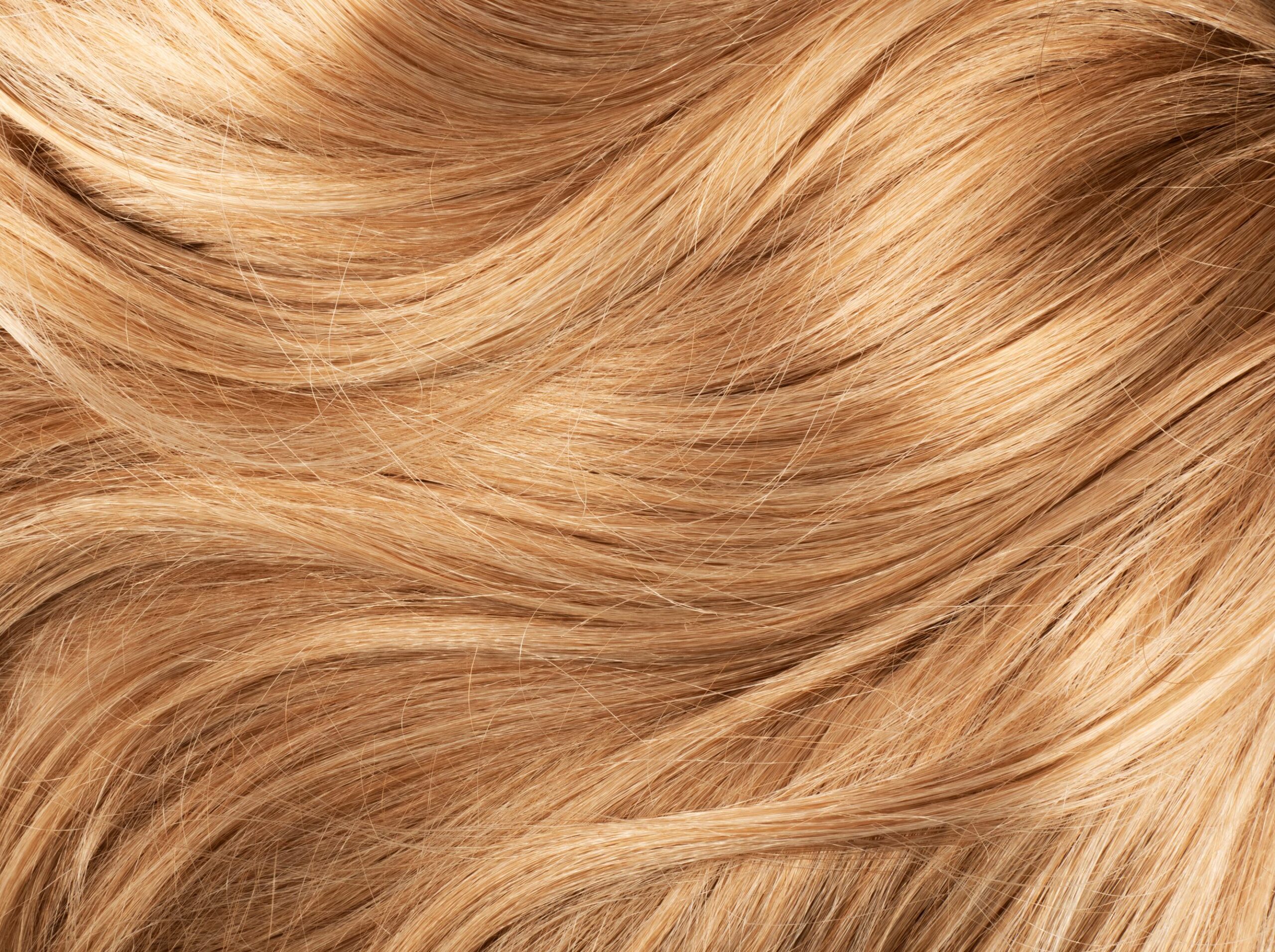 First, I suggest looking at the color. Honey blonde hair dye is a medium-toned shade of blonde with golden, red, and brown undertones. In addition to looking at the color on the box, I suggest looking up reviews on Google and YouTube. Bonus points if you find a YouTube tutorial of someone using the dye.
I also suggest searching for different shades of honey blonde, as I mentioned previously. Light honey blonde may work for you but not dark honey blonde, so keep all of this in mind before buying a hair dye. If you can, use one of those AI hair color tools to see if that shade will work for you.
Before dyeing your hair, I suggest doing a strand test. This will ensure the color will work for you and you won't react negatively to the hair dye.
Keep in mind that dyeing your hair honey blonde DIY can be difficult. That's why I suggest reading some tips I will mention later on.
Dyeing Your Hair Honey Blonde
Now that you know how to find the best honey blonde hair dye, I want to offer some advice about the dyeing process. You may need to buy a different product if you're dyeing your full head versus applying highlights. In addition, you'll also want to read my advice on bleaching your hair DIY.
Full Head/All Over Color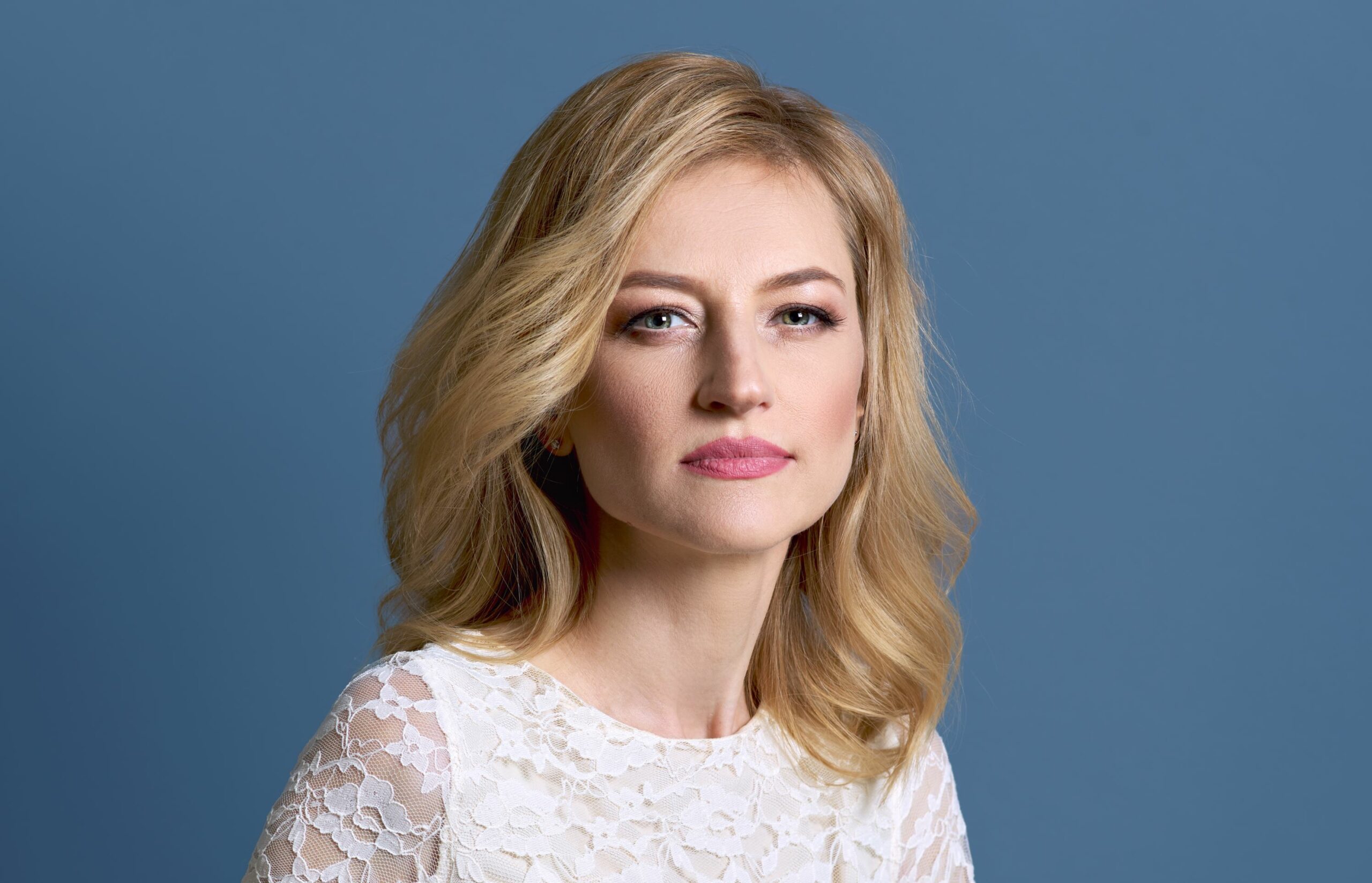 If you're only doing single-process color on your entire head, I suggest any box dye. The best dyes have multi-dimensional color that looks like natural highlights, though you may want to mix your own color (more on that later). Always follow the manufacturer's instructions.
Highlights
Before choosing to get honey blonde highlights, consider your base color and if honey blonde will look good. I think honey blonde looks great with other warm colors, such as brown hair (think in the caramel or chestnut realm) and even a red shade like ginger. Many DIY highlighting kits include a cap, making highlighting your own hair simple.
Quick Note About Bleaching
If your hair is light enough, you can dye your hair honey blonde without bleach. Honey blonde is around level 7 on the bleaching scale, so if your hair is darker, you'll have to bleach it to this level.
While you can bleach your hair DIY, I don't suggest doing this unless you're experienced. Bleach can damage your hair, so play it safe and go to a professional. Even if you're experienced, always follow the manufacturer's instructions and advice.
Additional Tips When Finding Honey Blonde Hair Dye
I learned a lot about honey blonde hair when I had this hair color. Here are some of the tips I wish I had known first.
Maintenance
Honey blonde is technically a low-maintenance hair color, but it can be extra work if you're a natural brunette like me. I always refrain from washing my hair and only use color-safe hair products. Use dry shampoo and conditioner on days when you don't wash your hair. If your hair was damaged during the bleaching and dyeing process, avoid using heat styling tools and use a hair mask regularly.
Combine Different Colors
If you can't find the shade of honey blonde you want, you can still avoid a trip to the salon by mixing your own custom colors. You can combine different colors, such as golden blonde, chestnut brown, and a little red to achieve your desired color.
There's always the risk that the color won't come out well, so I suggest using semi-permanent dye. This way, the color won't last as long. Kristin Ess is a good brand that I recommend. I suggest getting advice from a colorist before mixing her hair glosses.
Type of Hair Dye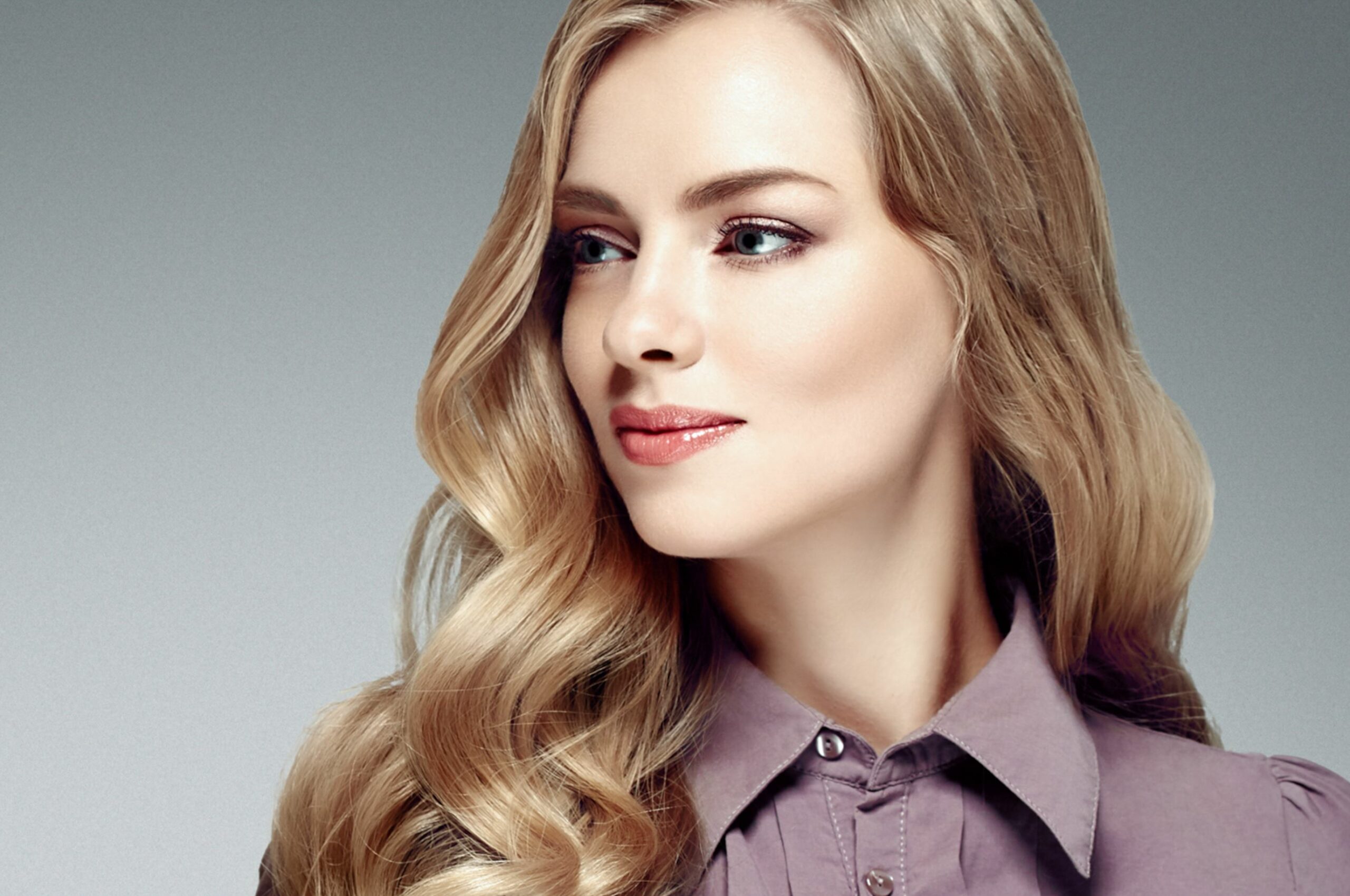 With that being said, the type of hair dye you use matters. The permanent dye will deposit the color fully into your hair shaft, so this dye lasts the longest.
You can also opt for a semi-permanent or a demi-permanent dye. These dyes only deposit color on the outside of the shaft, so the color gradually fades over time. Honey blonde is a natural hair color, so you can find this color as a permanent dye. I suggest considering semi or demi-permanent dye if this is your first time using your hair color or if you're mixing different colors.
Know When to Go to the Salon
I used to dye my hair DIY, but now I always go to the salon. Even if you prefer doing your own color, there are times when you should still go to a professional. I suggest first going to the salon if you need to bleach your hair since there's a chance you'll damage your hair. Though you can mix your own color, you'll still get the best results when you go to a colorist for a custom dye.
Specific highlighting techniques, such as balayage, should always be done by a professional. Even if your color comes out great, there's always a chance you'll damage your hair. In that case, you may have to visit a professional for a haircut and/or conditioning treatment. Understand that it's cheaper to first visit a professional than to have a stylist fix your color mistakes.
My Favorite Honey Blonde Hair Dyes
Did you decide that at-home dye is suitable for you? If so, here are a few of my favorite honey blonde hair dyes.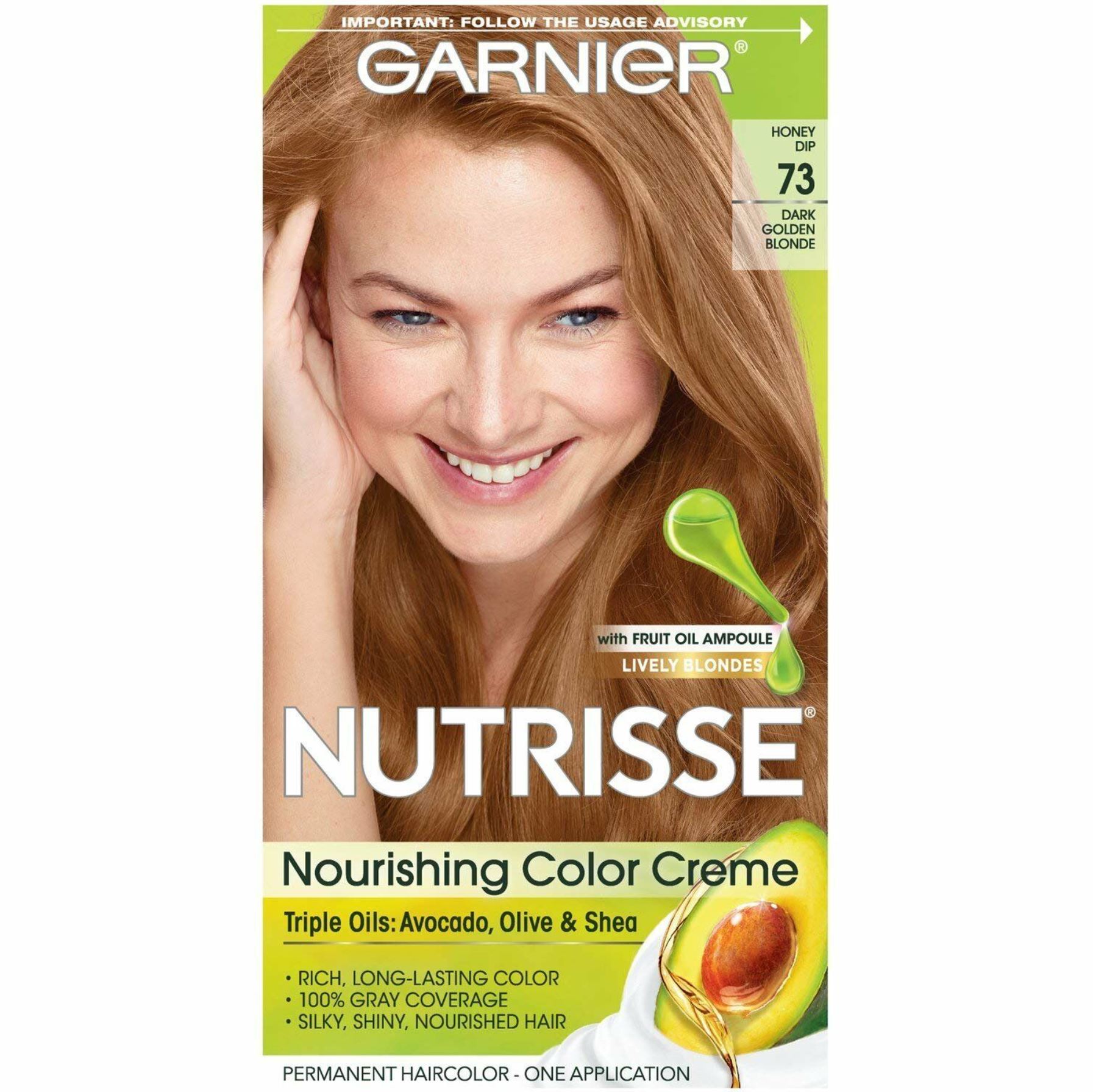 This is the perfect honey blonde that I can find. This shade of blonde is on a dark scale with slight red undertones. I think this color looks best on those whose natural hair color is honey blonde or similar.
If your hair is naturally light blonde, I don't suggest using this one unless you want a darker and warmer shade of blonde. There are some problems with this dye. For example, Garnier has the tendency to discontinue hair colors.
Pros
Garnier is a trusted name
Covers grays
Conditioning formula
A perfect shade of honey blonde
Cons
Garnier has the tendency to discontinue hair colors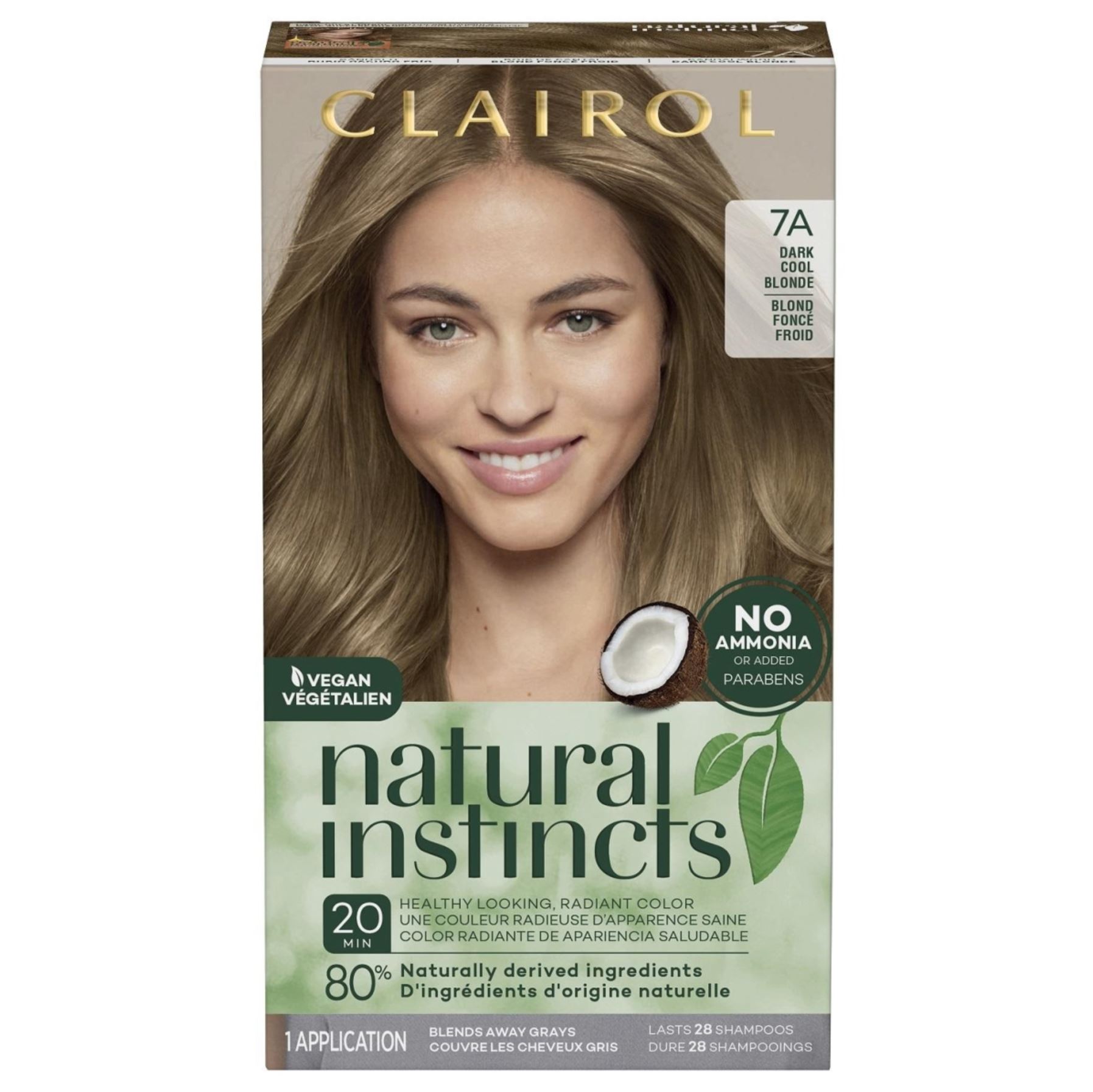 Clairol is one of the most recognizable at-home hair dye brands out there. All their products are easy to use and make your hair feel soft and shiny. I recommend the Natural Instincts dye because it's not made with ammonia and parabens. Plus, the formula is very conditioning.
I recommend this shade if you want a darker shade of honey blonde. However, the color isn't too dark. I found some customer reviews and pictures outside the Clairol website, and I honestly think the color on the box is darker than the results.
Either way, the color looks natural. This is the perfect color for blondes who want a new color and for brunettes who want to go lighter. If you're still unsure about this color, Clairol Natural Instincts dyes are demi-permanent, so this will last you about a month. The Clairol website this dye blends grays, but some reviewers claim the dye completely covers their grays.
Keep in mind that some customers complained about buying bad batches of this dye. Only buy Clairol dye from a reliable source.
Pros
Blends and covers grays
Easy to use
A darker shade of honey blonde, but is very pretty and versatile
Cons
Clairol recently changed their formula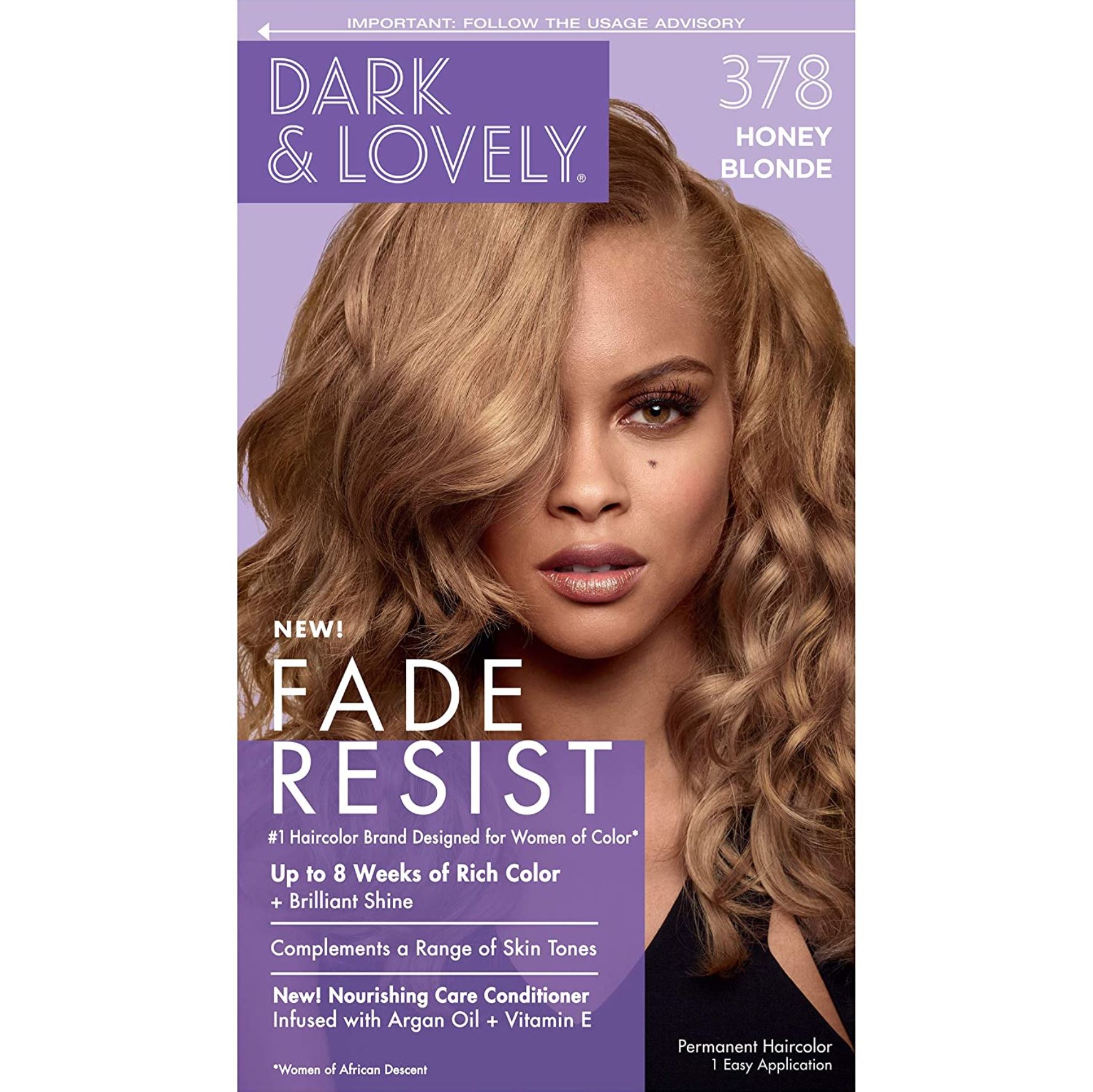 The Dark and Lovely brand is an excellent dye for all hair types, including curly hair. This dye is also versatile; I'm reading reviewers say they used this to highlight their hair and had great results.
The color is very light; if you have dark hair, I suggest slowly transitioning to this color. At the same time, the model's hair closely resembles the final result, though I think the actual color has more red undertones.
There are other reasons why I love this dye. It's formulated with vitamin E and argan oil, so it's a very conditioning dye and shouldn't damage your hair. The dye is also very easy to use.
Pros
Perfect dye for those with dark hair who want to go lighter
Affordable — $5 for one box
Great for all hair types
Conditioning dye
Cons
Some reviewers reported allergic reactions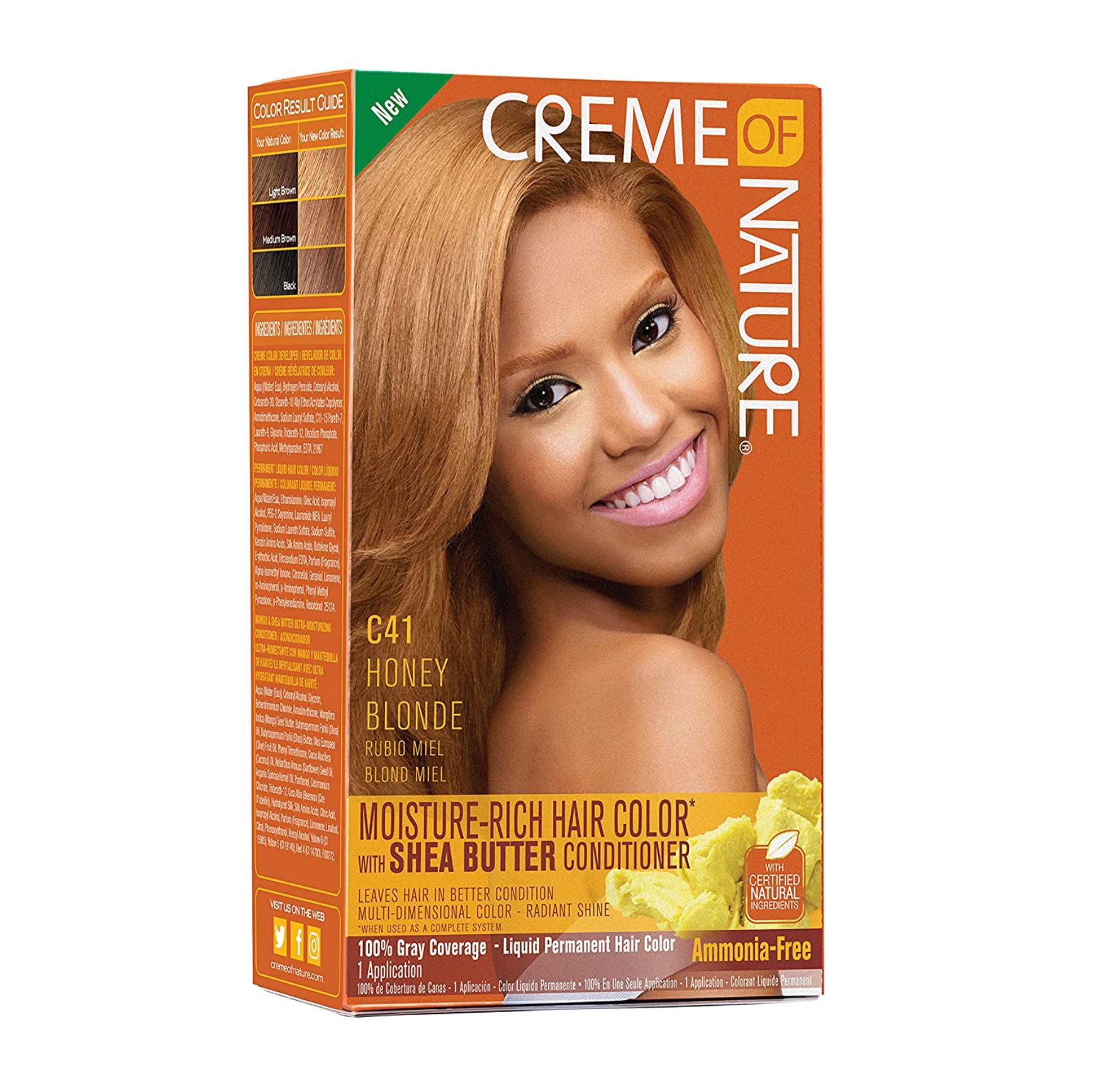 This is another dye that looks close to the model's hair color, but the results I'm seeing are slightly lighter. Still, this color looks very natural. Even reviewers who said their hair is naturally dark said they were pleased with the results (though you'll have to bleach your hair).
This dye is formulated with shea butter, so it's a conditioning dye that won't damage your hair. This isn't the best dye to cover grays, so keep that in mind.
Pros
Great dye for those with naturally dark hair
Conditioning dye
Easy to use
Cons
Smells terrible
Some reviewers complained about uneven coverage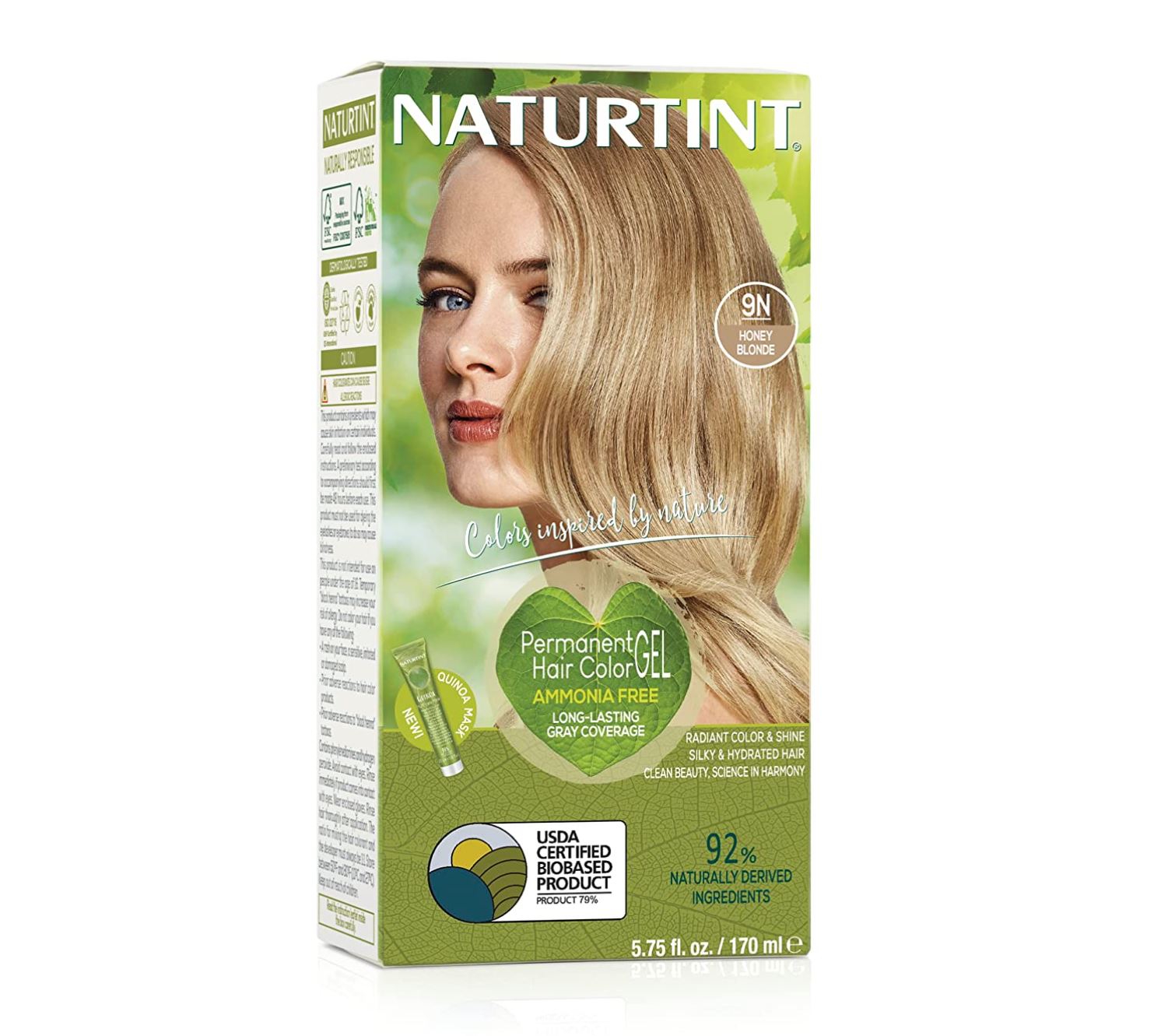 There are many pros and cons to this dye. First, this company is cruelty-free and vegan, which I really like. So many hair dye companies test on animals, so it's refreshing to find one that doesn't. This dye is one of the few that looks exactly like the model's hair on the box. Plus, it covers grays.
I won't use this dye if you're prone to allergies. Even though this dye isn't formulated with dangerous ingredients, it still has 40 volume developer, which is pretty harsh. I also don't suggest mixing colors. Some other users did this and got terrible results.
Pros
No harsh smell
Easy to apply
It looks just like the model's hair on the box
Not formulated with dangerous ingredients
Covers grays
Cons
It only includes 40 volume developer, which is harsh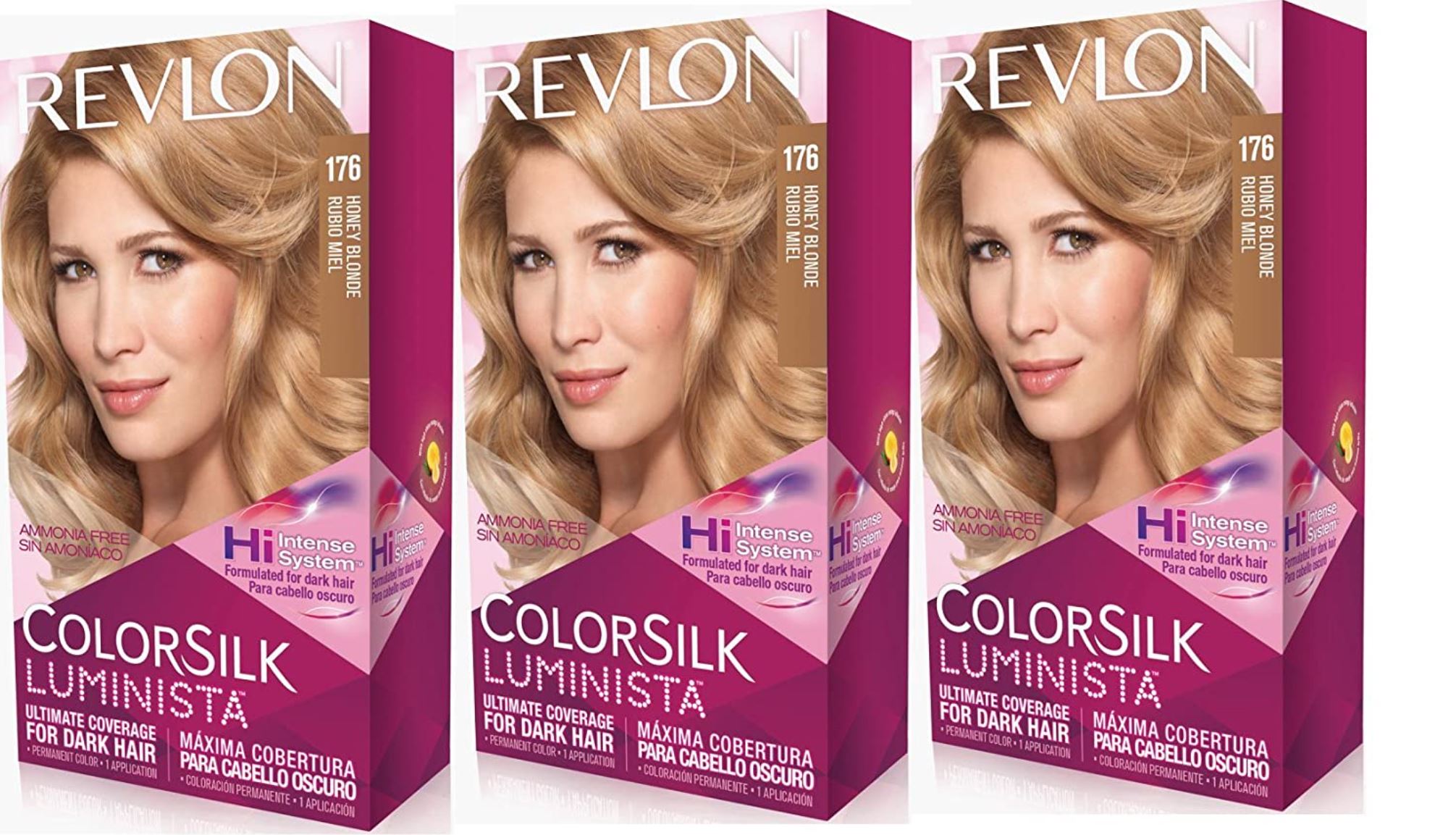 One of my big problems with DIY hair dye is how messy the formula can get. These Revlon dyes aren't messy and don't come with a harsh smell. The dye is ammonia-free, but you may get a reaction if you have a sensitive scalp.
Customers still complained that their hair felt crunchy after using it. I suggest having a conditioning mask handy since this isn't the most moisturizing formula. From what I see of the color, it does look more red-toned than what the box shows, but it's still gorgeous.
Pros
Gorgeous color, though it's more red-toned than what the box says
Ammonia-free
Non messy formula
Cons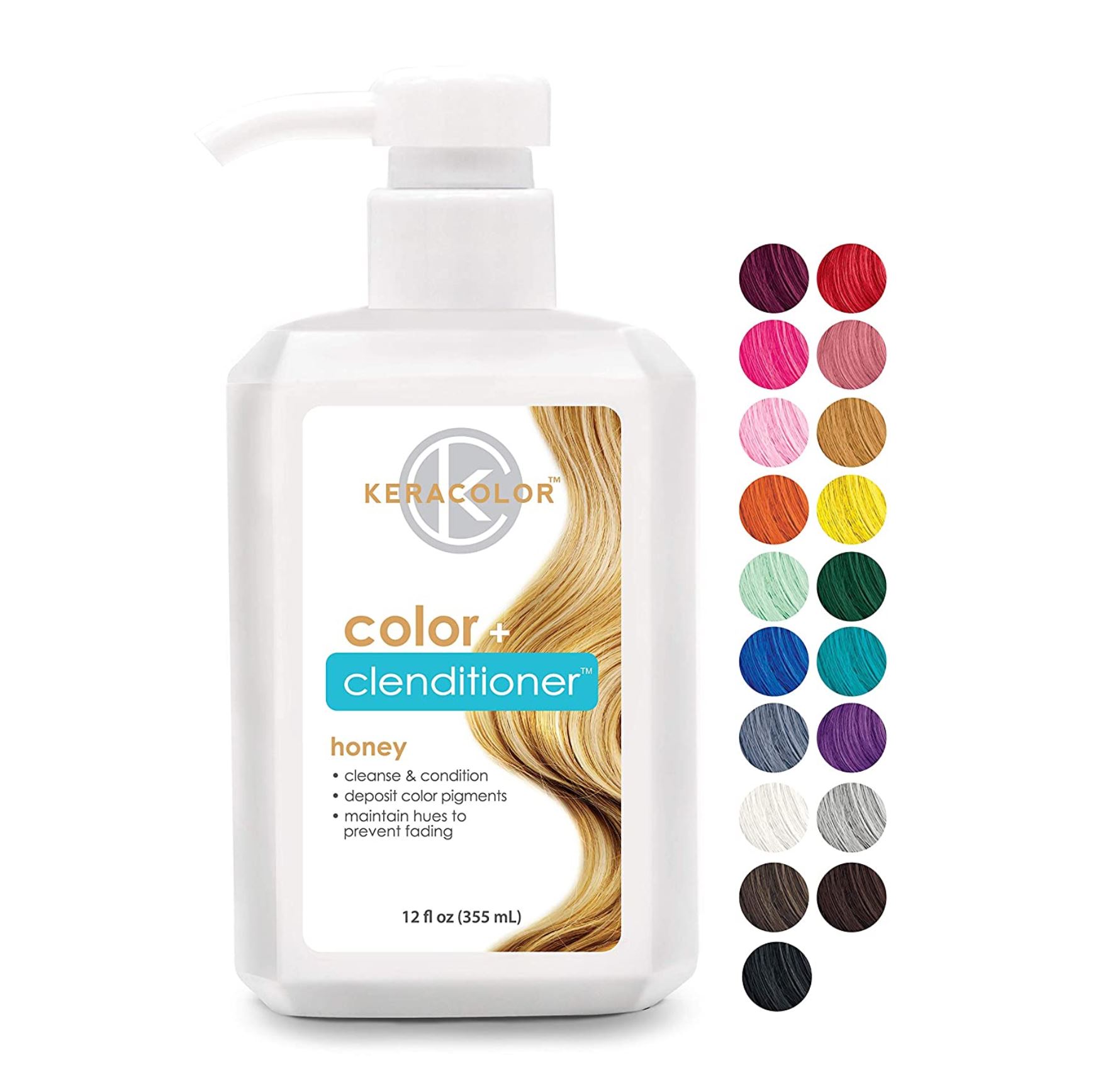 This isn't a hair dye. Instead, it's a hair conditioner with pigment. This is the best product to use to maintain your honey blonde hair. This is also a good product if you have light or cool-toned blonde hair and want to add warmth.
The dye is easy to use. Apply all over wet or dry hair and leave it on for 3-20 minutes. The longer you leave it on, the more intense the color will be. I am reading complaints that customers say their bottle came with a broken pump when they ordered online, so be sure you know the brand's return and refund policy before ordering.
This product doesn't work as well as a conditioner, with reviewers saying their hair felt like straw. I suggest keeping a backup treatment on-hand in case your hair is still dry.
Pros
Great for honey blonde color maintenance
Easy to use
Light honey in color
Smells nice
Cons
Better as a dye than a conditioner
A little pricey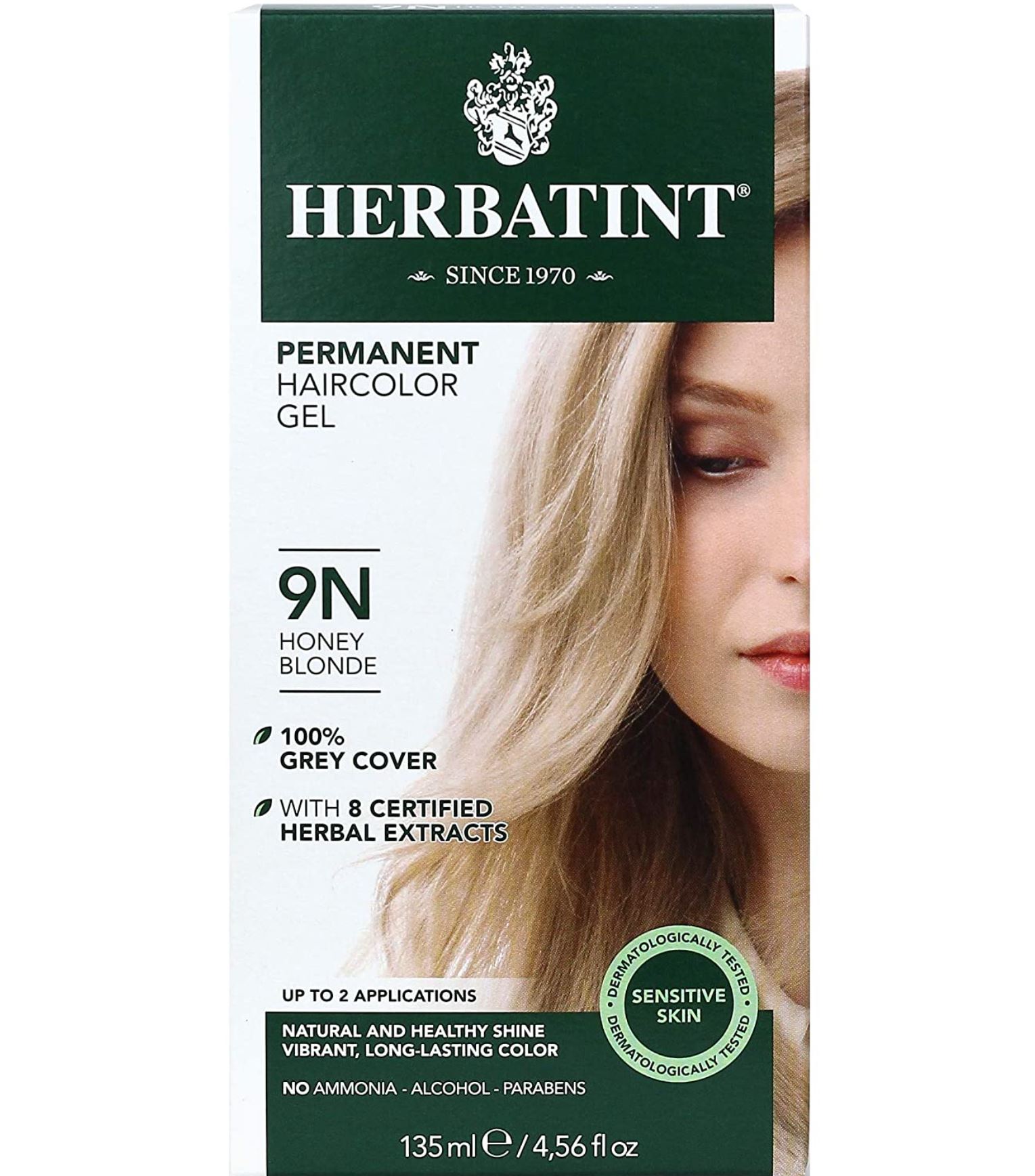 Like many of the colors on this list, this color looks more red-toned and warmer than what the color on the box shows. It's still a great color and looks natural.
The only downside to this brand is it's hard to find. I attached an Amazon link because most people said Amazon and the health food stores are the only places that carry this dye. This dye is also made without dangerous ingredients, such as alcohol, ammonia, and parabens. However, it's also not the most conditioning formula and can dry out your hair.
Pros
Not made with alcohol, ammonia, or parabens
A red-toned and warm shade of blonde that looks natural
Covers hair well
Easy to use
Cons
Not the most conditioning formula
You may need a couple of boxes if you have long hair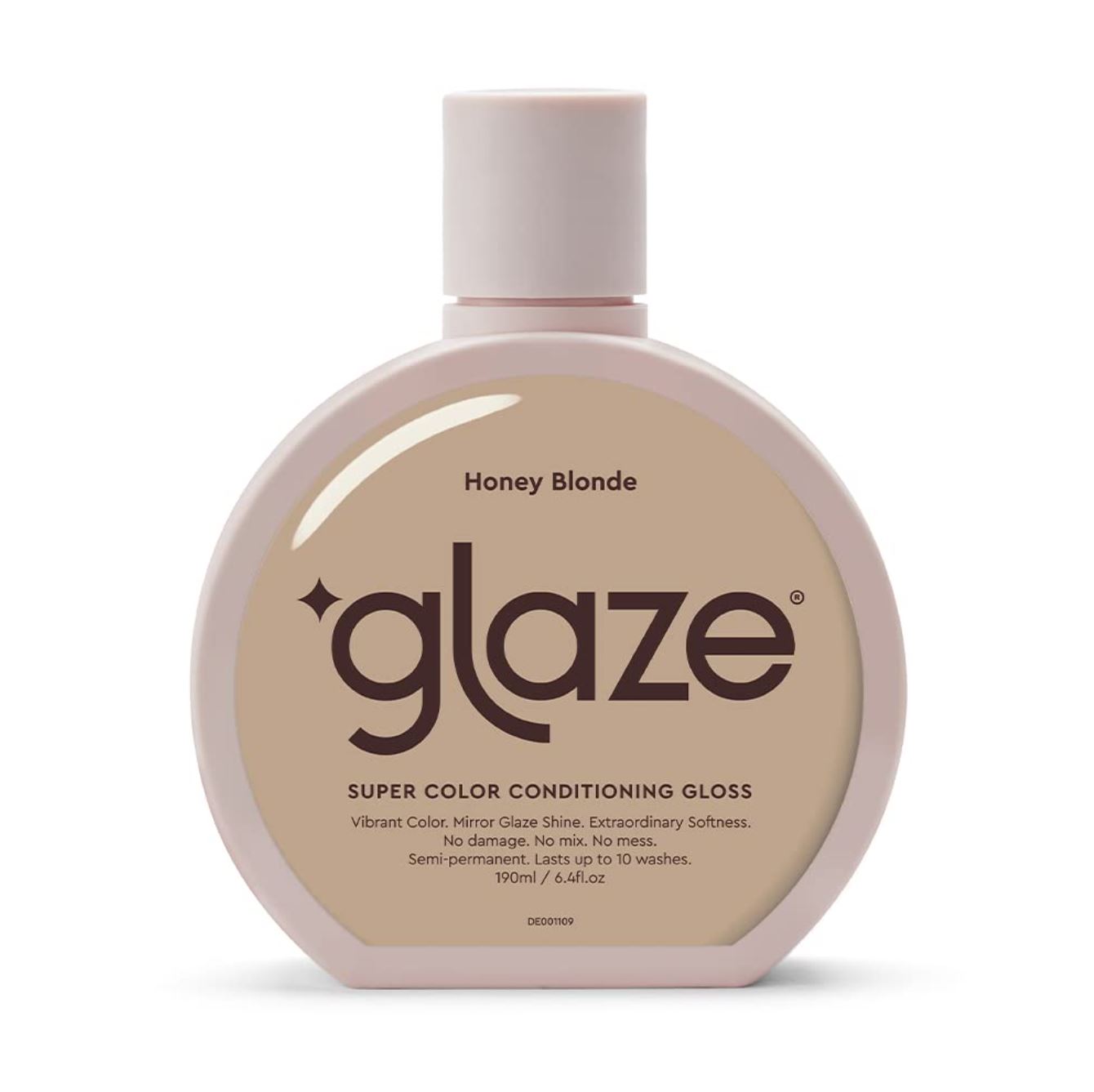 I recommended a color-depositing hair conditioner, but it acts better as a dye than a conditioner. This mask is different. If you have frizzy, dry, and unmanageable hair, this product will calm your tresses while depositing color.
It's easy to use — apply evenly to dry or wet hair and leave on for 10 minutes. From what I'm reading, I suggest using this on clean and damp hair, making the product easier to apply. From looking at customer pictures, the color does come out light, but it's beautiful.
Pros
A beautiful light shade of honey blonde
Leaves hair soft and shiny
Easy to use
Cons
You might need a couple of bottles if you have long and/or thick hair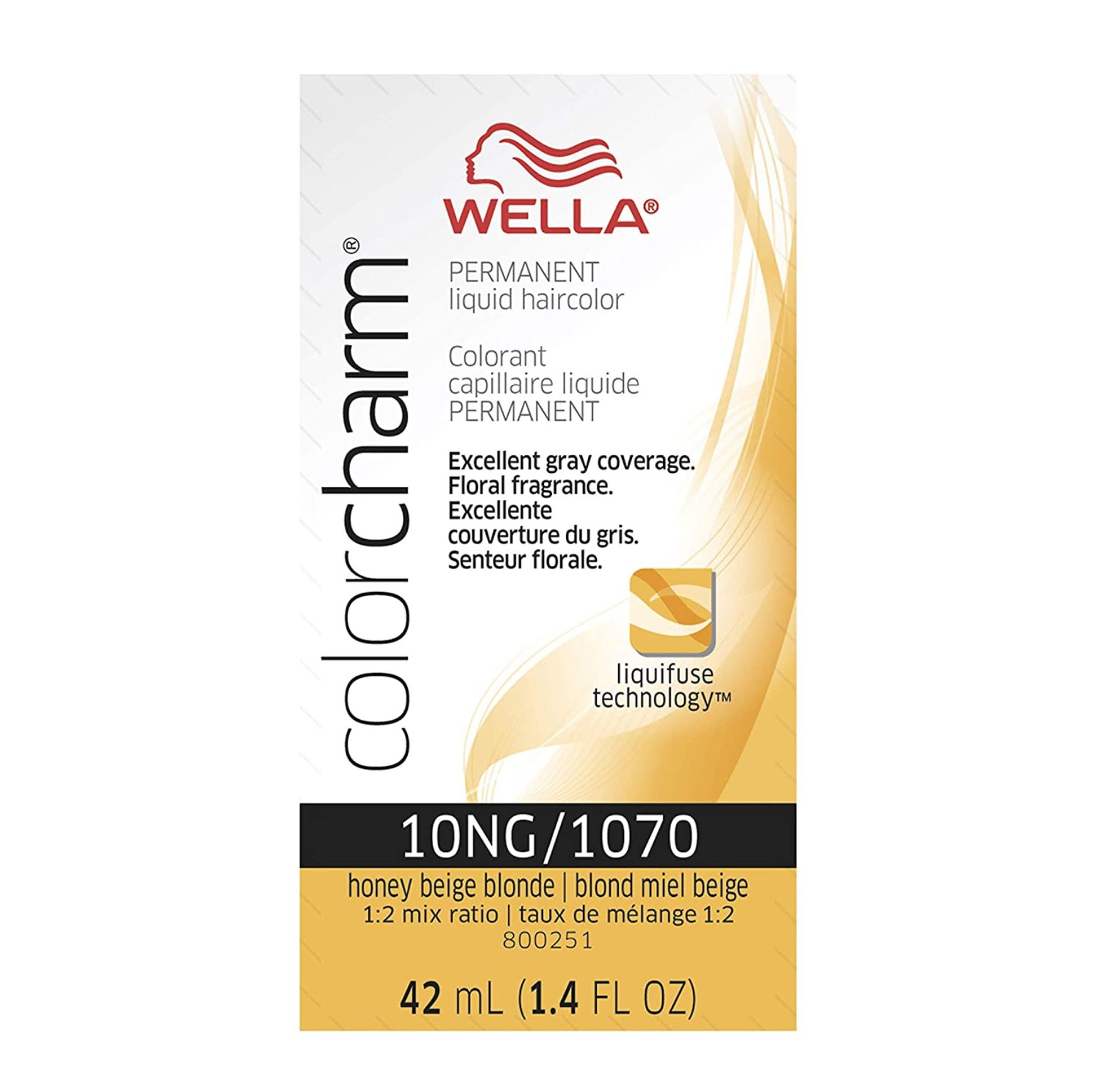 I'm actually not finding customer pictures for this dye, which is why it's last on this list. Reviewers said this dye does cover grays well, but it's more of a dark blonde.
There are other reasons why this dye is still on my list. Reviewers say one bottle is enough, even if you have long hair. Since one box is about $8, that is pretty good in my book. Since many users reported allergies, I don't suggest using this dye if you have a sensitive scalp.
Pros
The color is a dark honey blonde
Covers grays
Suitable for different hair types
Affordable
One bottle is enough to cover long hair
Cons
Many users report allergies when using Wella dyes
A little difficult to apply
Alternative Hair Colors
Did you read this guide and realize that honey blonde isn't the right color for you? Here are a few alternative hair colors that I recommend.
Copper
Copper is one of the trendiest hair colors right now. Traditional copper is a red-ginger color with gold, bronze, orange, and yellow undertones. There are also other shades of copper, such as bright copper, auburn copper, deep copper, strawberry copper, and cinnamon copper. With this versatility, you're bound to find a copper shade that works for you.
Strawberry Blonde
Strawberry blonde is a captivating hair color, the shade between blonde and red hair. There are different shades of strawberry blonde that range from light to dark. It's a warm hair color but still versatile; you can add rose and pink tones to cool down your hair if needed.
Ash Blonde
Ash blonde is one of my favorite hair colors and the only shade of blonde that ever worked for me. Ash is a cool-toned color, so your blonde hair will look more white and platinum than warm. While silvery ash blonde is popular, there are shades of this color that look natural.
FAQs
Question: How do I dye my hair honey blonde?
Answer: First, bleach your hair to about a level 7 if needed. Then, apply the honey blonde hair dye following package instructions.
Question: Does Jennifer Anniston have honey blonde hair?
Answer: Jennifer Anniston's hair is more of a golden color than honey. She has that effortless color that looks like she just walked off the beach. Honey has more red undertones, so it looks multi-dimensional.
Question: What's the difference between honey and caramel hair?
 Answer: I prefer the way I look with caramel hair to honey hair. That's because caramel is deeper than honey blonde, a great warm-toned color for natural brunettes like me. Honey blonde isn't fully golden, but it still has that light and beachy color.
Bottom Line
Honey blonde is a warm-toned hair color and is a fun pick if you want something new. Honey blonde looks best on natural blonde, though this is a good color for those with warm undertones who want a lighter hair color.
If you want to find a honey blonde hair dye, there are some things to note. Many people confuse honey blonde with golden blonde, so make sure the color you buy is accurate. I also suggest looking into different shades of honey blonde. This color ranges from light to dark, so know which color will look best on you. Research different brands and compare customer pictures to the color on the box, ensuring the color on the box is accurate.
While honey blonde is available as a permanent dye, I suggest choosing semi or demi-permanent dye if you're getting this color for the first time or mixing a custom color. If you're unsure which dye you want, check my recommendations.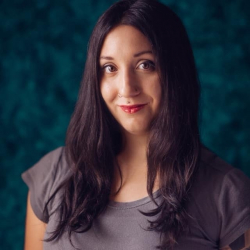 Latest posts by Stephanie Jensen, Hair Trend Spotter & Home Tester
(see all)