If you were lucky enough to experience the grunge era of the late '80s and early '90s, you were witness to some major influential music, styles, and ideals. The music movement of this era was one of the more serious ones, veering away from the bubblegum pop that normally filled the radio airwaves, trading it out with heavy-hitting feelings and lots of darkness and angst. Bands like Nirvana and Pearl Jam topped the charts, and listeners of this style of music weren't afraid to be themselves while still pushing personal power and individuality.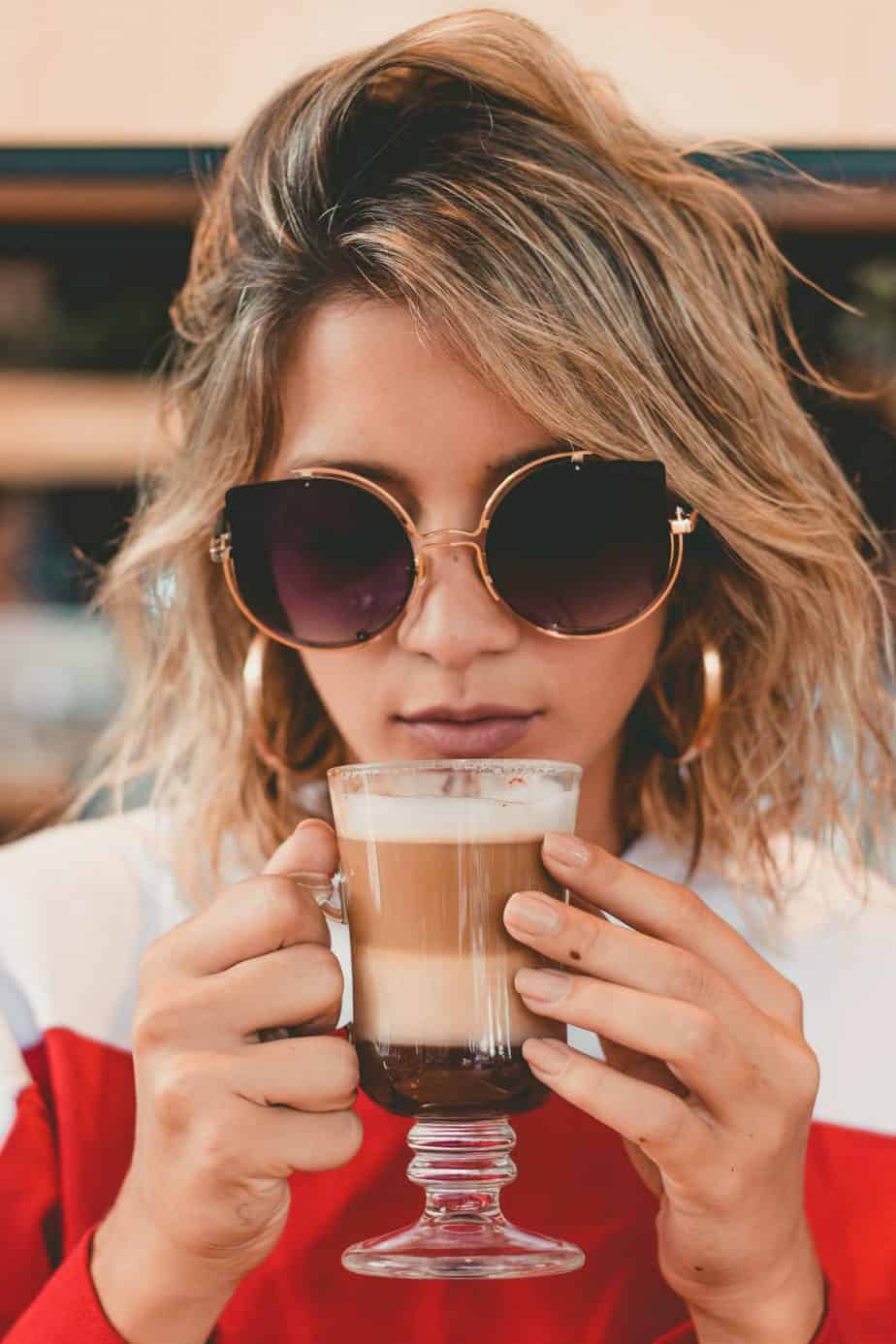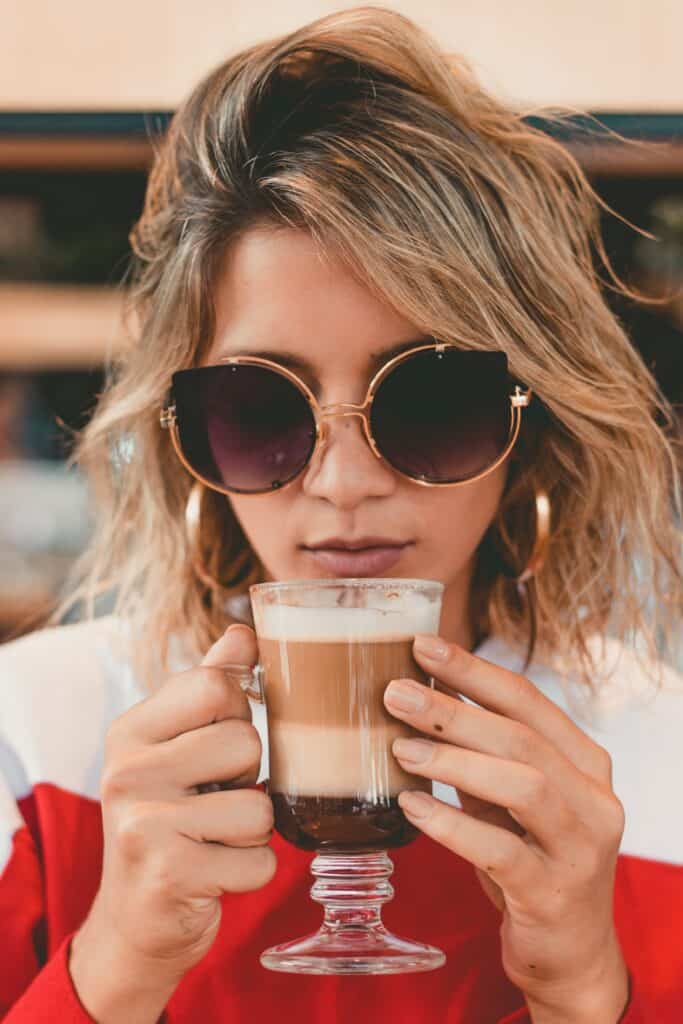 Therefore, it makes sense that grunge styles that emerged out of Seattle were also like grunge sounds: gritty, chunky, in-your-face clothing, makeup, and hair that defined the era as much as the music did. And today, grunge styles, especially in the hair, are returning to the spotlight. Today, the push to express individuality and show the world who you really are is happening more than ever, and though the grunge music movement died down in the mid to late 1990s, the ideals that were born from this subculture grew into today's expression.
My Favorite Up Front
If you identify with the carefree, individualistic rock star personality, you may be excited about the comeback of those styles. Even if the idea of the grunge movement isn't for you, the modern updates on these days' gone hairstyle inspirations capture some amazing looks and styles. My favorite grunge hairstyles on this list are the pixie cut, space buns, and grunge style bangs.
Our Scoring System
For this list, we went scouring for some iconic 90's punk rock hairstyles that we feel will be iconic this year. We've ranked them based on the following factors:
Legacy:

How iconic they are as a hairstyle.

Practicality:

Let's face it, not all of us will be able to put in the work to achieve perfect liberty spikes every morning. Our aim was to find something that's easy enough to tie together when you're racing the clock.

Comfort:

You don't want your hair tied up into tight braids all day, do you?

Ease of Maintenance:

We want something that won't make you visit the stylist every other month. Sure, some of these do require that effort from you to keep your hair looking good as the day you walked out of the salon, but not everyone has that kind of time and money, so we wanted to have something for everyone.

Overall Look:

At the end of the day, it's what the hairstyle looks like in all its glory that matters the most.
Do keep in mind that all of these scores are decided based upon our judgment and preferences, so feel free to score these differently if you will!
Without any further ado, let's look at some hairstyles that will make you want to go remove your high school band once again!
Our Favorite Grunge Hairstyles
Grunge hairstyles don't have to be overly harsh or edgy to complete your look. In fact, some grungy hairdos can be even soft and a little bit flirty and feminine, too. Whether you have fine, straight 1A hair to coily, natural 4B hair, you can easily wear one or more of these hairstyles.
No matter how you identify — whether you're femme or you're nonbinary, or if you land somewhere in between — you can find the right grunge hairstyle to rock to complete your unique style. From space buns to an undercut, we've got you covered. Let's go ahead and take a closer look at some of these grunge-inspired hairstyle ideas.
Space Buns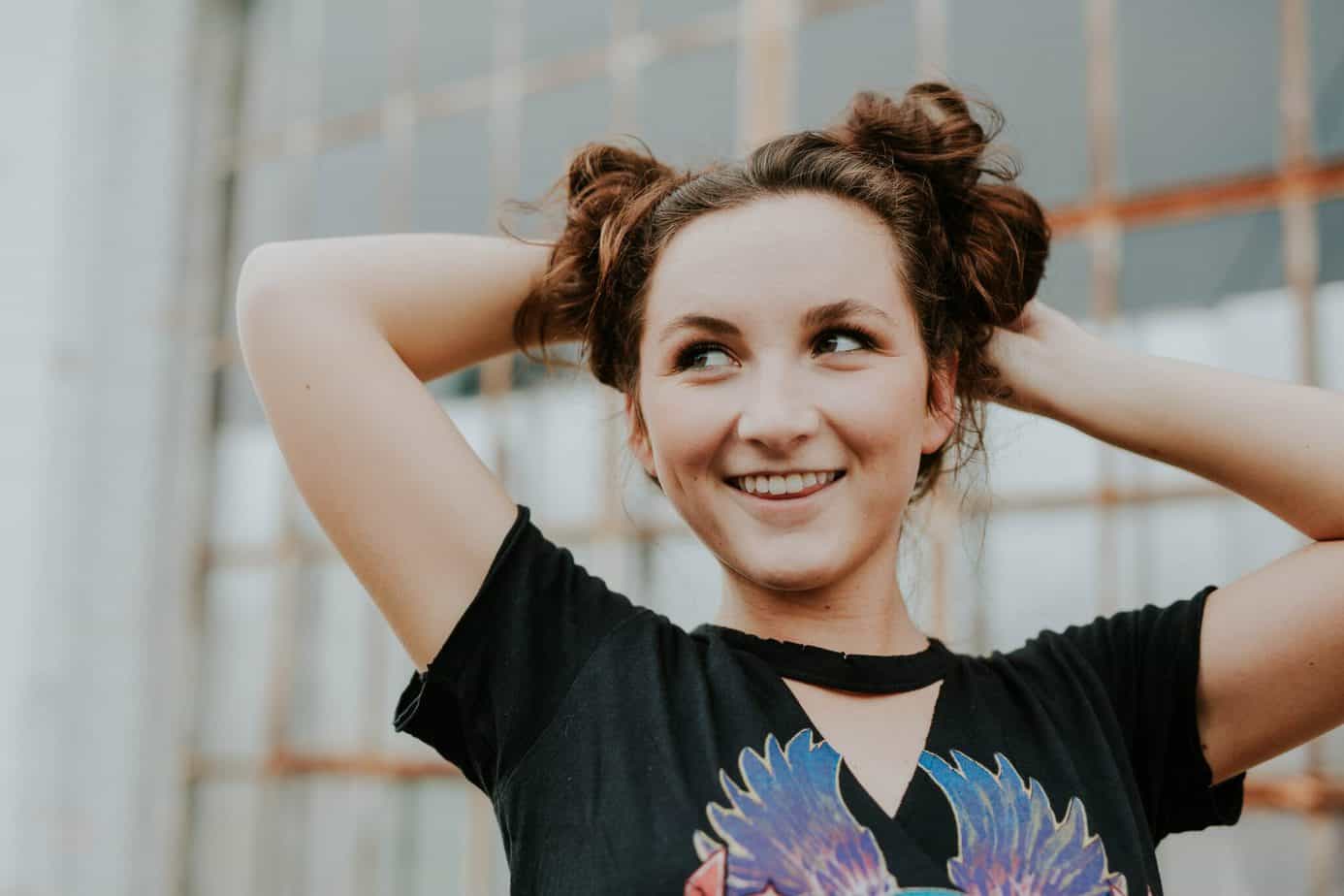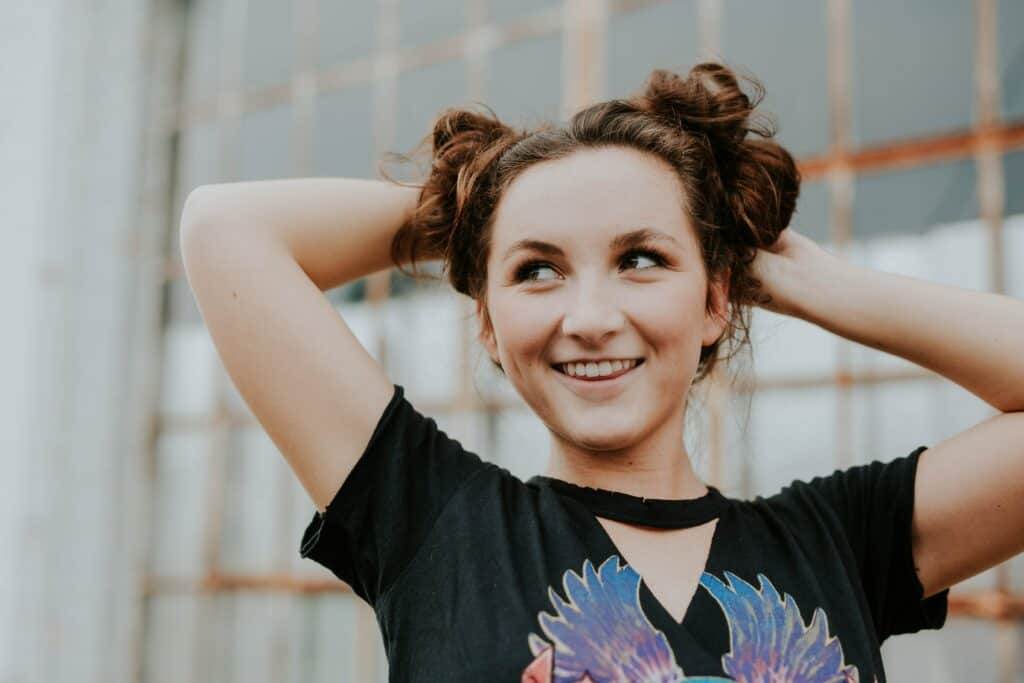 Who doesn't want to throw it back to the original princess with some awesome space buns? This hairstyle was very commonly seen in the '90s in many different forms. The hair is divided into two sections, then twisted into buns. The placement of the buns is highly variable. Straight on top of your head, low in the back of your head, or somewhere in between all make this style eye-catching and beautiful.
You could also add French braids into the hair before twisting it into buns, making the braids large and piece-y to complete the grunge look. Bonus points for additions like butterfly clips or color, although that can be said of any grunge hairstyle.
Our Scores:
Legacy:

10/10

Practicality:

9/10

Comfort:

7/10

Ease of Maintenance:

10/10

Overall Look:

10/10
Half-Space Buns with Straight Hair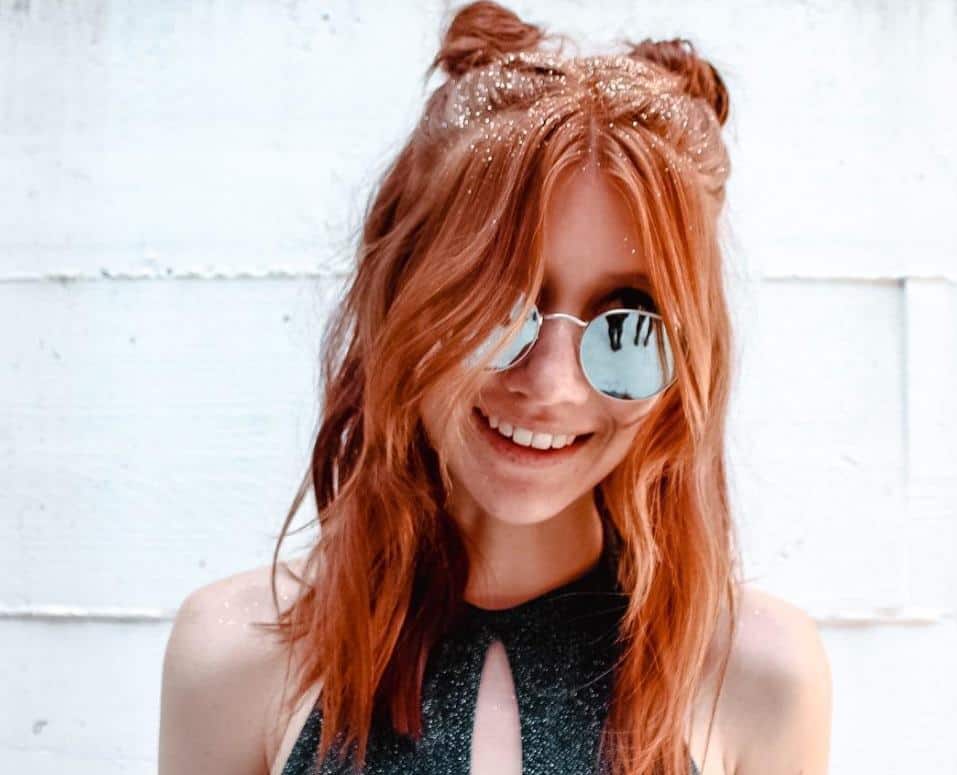 Another great idea is putting in smaller space buns but leaving the rest of your hair straight. This idea works better if you place the space buns on the top of the head. You can also make this work look a little like cat ears if you prefer. The key to making space buns with a grunge look is to make them into a loose and messy bun. If you go too perfect or strict with the buns, you take away from the aesthetic of the look.
Our Scores:
Legacy:

8/10

Practicality:

8/10

Comfort:

8/10

Ease of Maintenance:

6/10

Overall Look:

10/10
Wet Look
The wet look is that sleeked-back look that makes it seem like you just hopped out of the shower. It's also extremely easy and quick to do. You just need to hop out of the shower, slap some gel onto your hair brush, and brush it through your hair, starting at the root.
Legacy:

9/10

Practicality:

8/10

Comfort:

7/10

Ease of Maintenance:

10/10

Overall Look:

9/10
Messy Medium Bob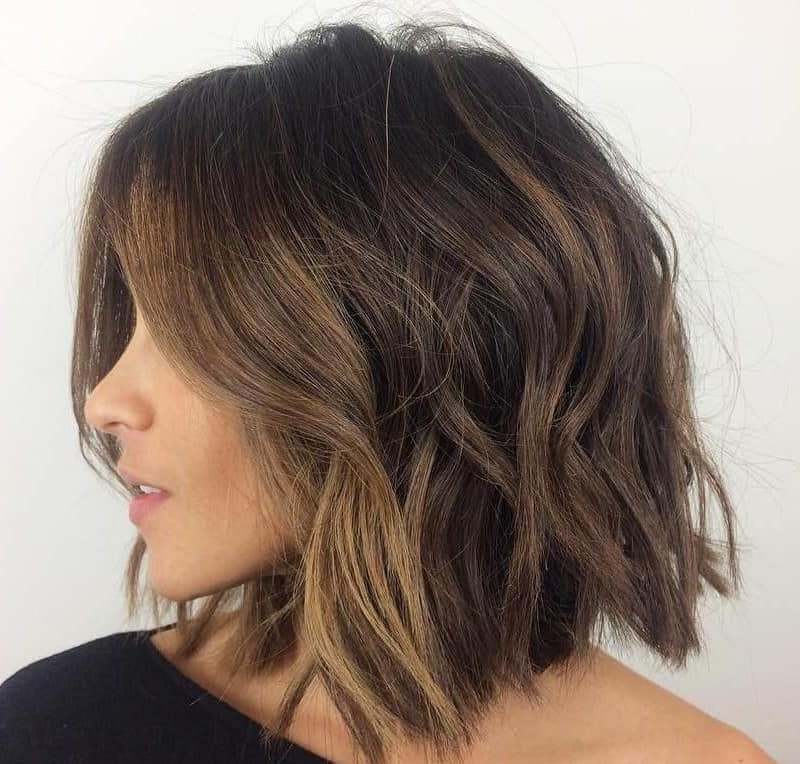 Perhaps the easiest and most maintenance-free haircut for a grunge look, the bob is totally in. If you are the "get up and go without worrying about your looks" type of person, this haircut is perfect for you. Not only is this haircut super simple and full of texture, but it also keeps its shape and style just fine if you're forced to go a day or two without washing your hair.
Messy bobs with oversized sweaters drooping off one shoulder are one of the main looks of grunge girls in the original grunge era. Add in a piercing and some Doc Martens, and no one will question your style.
Our Scores:
Legacy:

9/10

Practicality:

10/10

Comfort:

10/10

Ease of Maintenance:

10/10

Overall Look:

9/10
Bleach Blonde Tresses
Bleach was a thing that people really started to take advantage of in the 90s with grunge fashion. Whether it was just bleaching the tips of your pixie cut or having an entire head of bleached-out madness. The typical grunge bleached blonde is slightly warmer, so make sure to use a neutral toner instead of an ashy toner.
Legacy:

10/10

Practicality:

7/10

Comfort:

8/10

Ease of Maintenance:

4/10

Overall Look:

9/10
Tousled Curls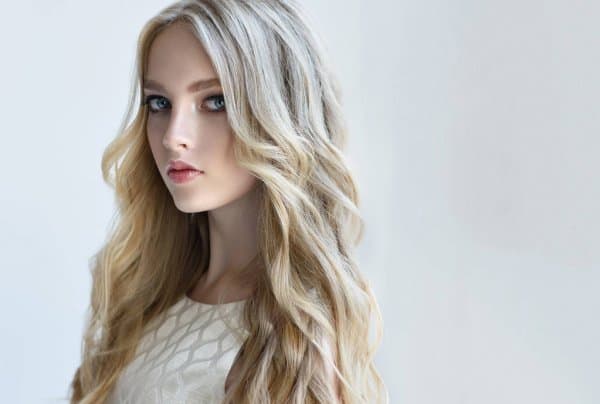 Keeping a grungy style is a lifesaver for women with naturally curly hair. The curly hairstyle, especially thick curly hair, is prone to frizz. Unusually difficult to tame, frizz can easily be worked into a grunge look by letting your frizz flag fly. Let those curly locks flow and don't worry about taming that frizz.
Volume and the tousled look go together hand in hand. Make this look pure grunge with a band t-shirt and a pair of holey jeans, keep it going with some dark makeup and blood-red lipstick.
Our Scores:
Legacy:

8/10

Practicality:

7/10

Comfort:

10/10

Ease of Maintenance:

7/10

Overall Look:

10/10
Undercuts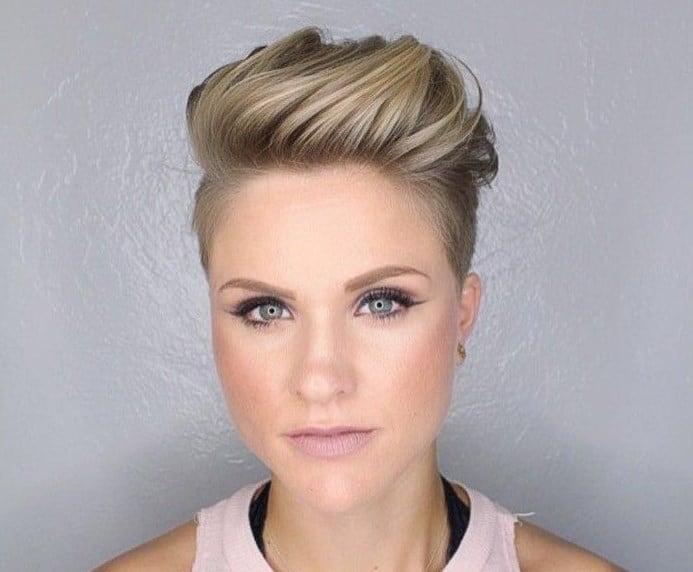 Another huge style in the grunge movement that is making a big comeback today is the undercut. Undercuts can be done in a variety of ways and still look great. Women with long hair can get undercuts on the whole bottom part of their hair, so it only shows when the hair is in some kind of updo.
Undercuts can be done on one side of the head, leaving the hair long on the other side, to mix a side-swept and buzzed look. Especially on women, the undercut draws the eye to the differences in hair texture. Though undercuts can work well on any hair type, they normally work better on women with thick hair.
Our Scores:
Legacy:

9/10

Practicality:

10/10

Comfort:

10/10

Ease of Maintenance:

5/10

Overall Look:

10/10
Small or Large Side Braids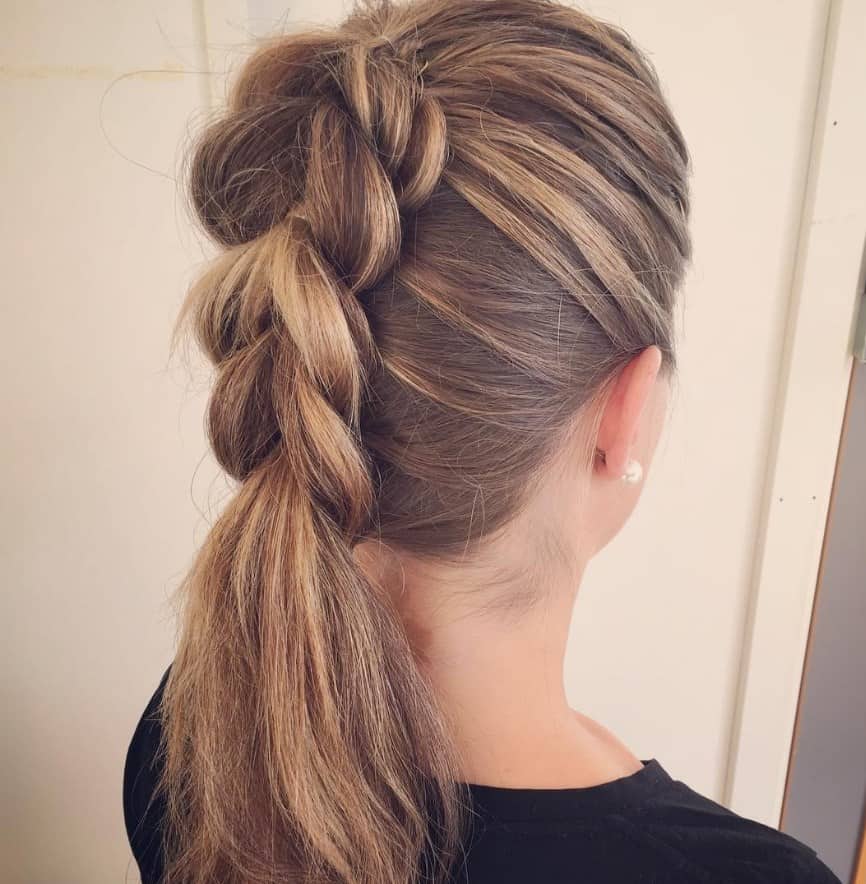 Small side braids in any type of hair go great with grunge looks. French or Dutch braiding your hair back and then down on one side of your head creates a look that is half Viking and half grunge.
One bigger, short braid on a bob looks awesome, while a few smaller braids in long hair look great as well. Braided hairstyles can easily be played around with to create the look that works best with your hair type and length.
Our Scores:
Legacy:

7/10

Practicality:

6/10

Comfort:

4/10

Ease of Maintenance:

8/10

Overall Look:

7/10
Short, Choppy Bob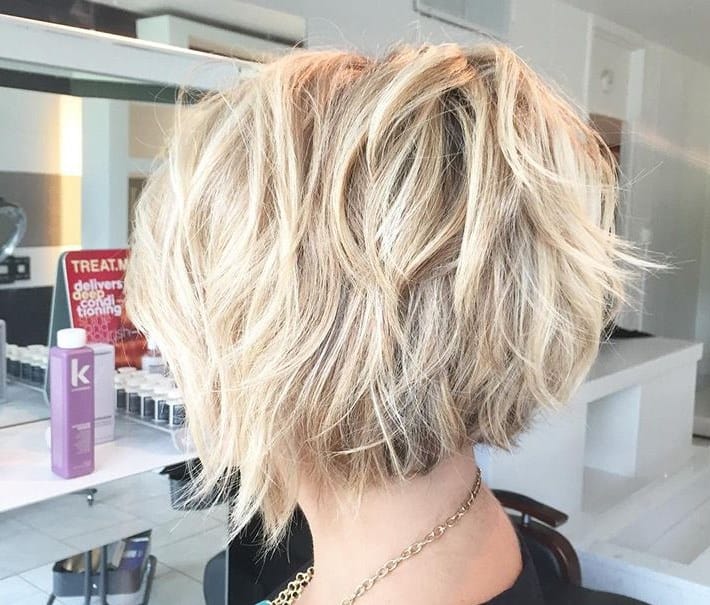 A short, choppy bob can be an awesome grunge look for those who prefer an off-the-shoulder haircut. Super easy to take care of, working well with natural hair, and super easy to dye, the short bob is another haircut that can usually go for a while without needing a wash and still look great. Short bobs also look great with grunge-style bangs, usually shorter cut bangs that lie in a straight line across the forehead.
If you like to accessorize, you can do many things with a short bob. Adding a big, floppy bow, some teeny tiny butterfly clips, or some big, glittery, eye-catching clips can define your whole grungy style.
Our Scores:
Legacy:

8/10

Practicality:

10/10

Comfort:

10/10

Ease of Maintenance:

7/10

Overall Look:

7/10
Grunge Style Bangs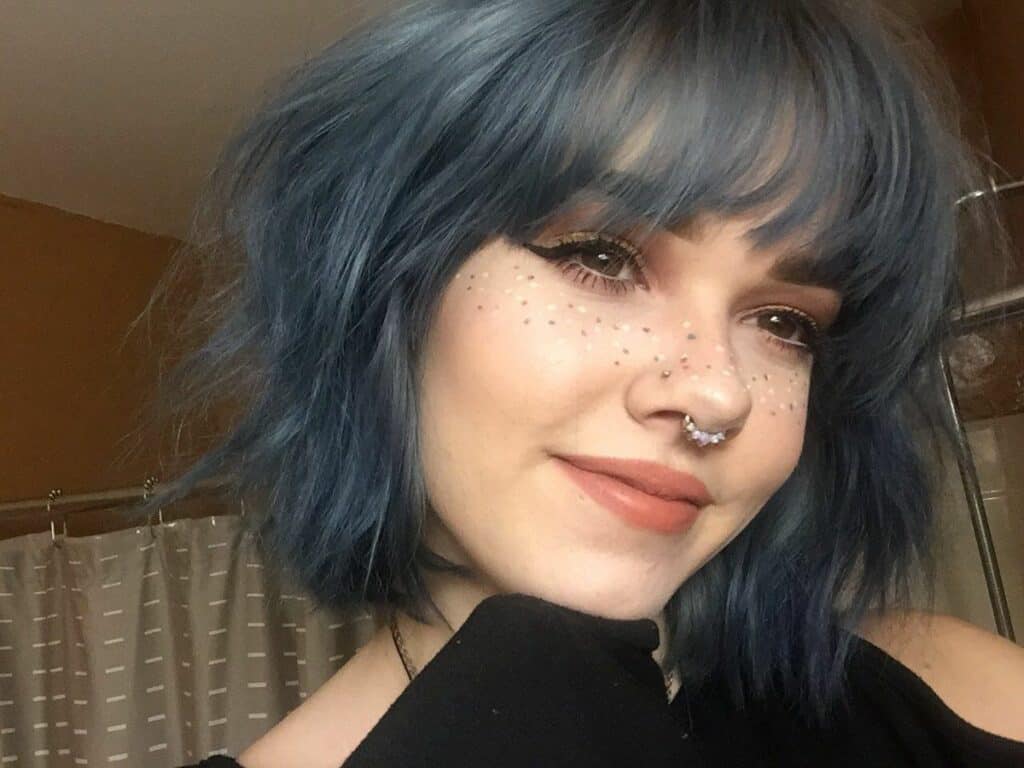 A particular type of bang made it into the limelight in the grunge era of the '80s and '90s and while they haven't made a huge comeback in today's trends, they're still worth calling out as an awesome grungy look that can completely change your vibe. A call out to the late great Bettie Page, grunge bangs are usually cut shorter and lie in a straight line across the forehead, either straight or with a tiny bit of curl at the ends.
In a highly recognized photo from the times, Gwen Stefani wears this type of bangs in her platinum blonde hair with some darker streaks throughout and it looks amazing. Grunge-style bangs can work with any type, color, or length of hair, and can work very well on most face shapes with small variations in length depending on the shape of the face.
Our Scores:
Legacy:

8/10

Practicality:

7/10

Comfort:

9/10

Ease of Maintenance:

5/10

Overall Look:

10/10
The Modern Mohawk
If you want to go ultra 90s grunge and freak out your parents, try a mohawk! The modern mohawk is slightly different than the spikey craze that we saw in the 90s but still gives the same feel. With a wider strip of hair down the center, fewer spikes, and shaved sides. Try a faux hawk if you aren't brave enough to shave the sides.
Pixie Cuts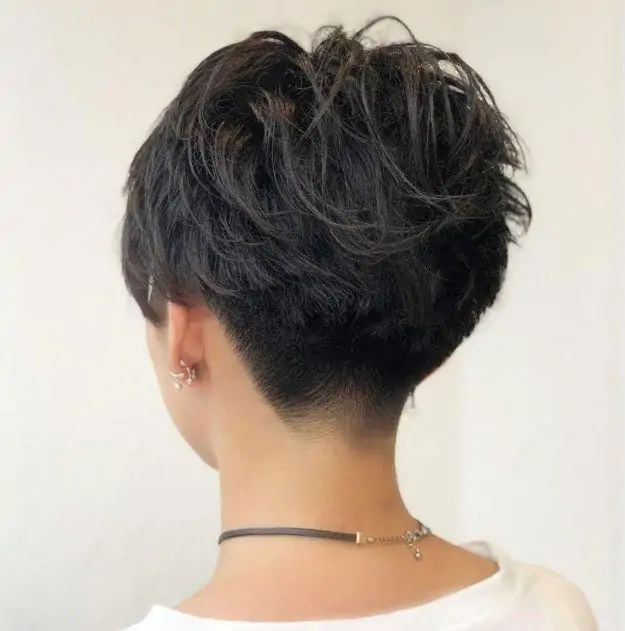 You don't have to have any kind of super lengthy hair to get a classic grunge look. Short haircuts can work great with a grunge style, in a variety of different ways.
Pair a pixie top with a shorter buzz cut bottom, or long backswept hair up top that has the look of a mohawk without all the work. Short hair can go super dramatic by doing all-over pigtails with tiny, colorful butterfly clips. Or cut the hair all one length and sweep it straight back from your forehead, capturing a Bowie-esque look.
Our Scores:
Legacy:

9/10

Practicality:

10/10

Comfort:

10/10

Ease of Maintenance:

5/10

Overall Look:

10/10
Brightly Colored Hair
Coloring your hair in brights vivids was a staple in the grunge world. Back then, people weren't doing these colors all over, focusing them more on the tips of the hair and adding chunky highlights of vivid color throughout the hair. Try a dip-dye for some true grunge era fashion.
Legacy:

10/10

Practicality:

6/10

Comfort:

8/10

Ease of Maintenance:

4/10

Overall Look:

10/10
Mix It Up!
Go big or go home with your grunge hairstyle and mix it up with a few different ideas on one head of hair. Combine side braids with an undercut. Try bangs with a tousled bob. Go multicolor, do high space buns with straight low hair, and work some braids in. With so many different combinations, you can keep your grunge style going strong with a lot of different looks easily, or one simple one that looks good every time.
Grunge Hair Goddesses
If you're looking for some more grunge hair inspiration, there are definitely many grunge style mavens to who you can look for inspiration. These strong and influential women took grunge and made it their own, looking amazing while promoting a sense of self-discovery and individuality.
Tanya Donelly
Tanya Donelly was a music icon in the '90s with Throwing Muses and continued a solo career that did her very well. While her look wasn't always grunge, she had some great moments that could be easily thrown in with the grunge looks of the time and worked into today's styles.
Juliana Hatfield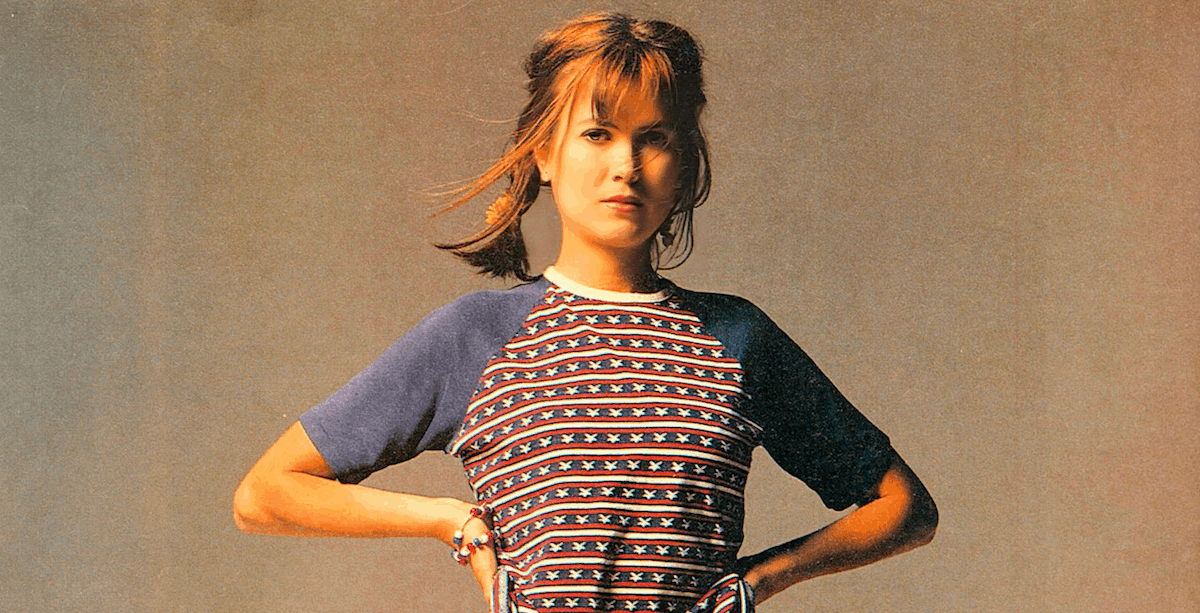 Juliana Hatfield was a grunge icon and a great singer and songwriter. She captures the grunge look easily with center-parted, straight hair that was often tousled and messy, and her clothing style ranged from baby doll dresses to ripped t-shirts and plaid pants.
Suze DeMarchi
If you're looking for grunge styles that involve shorter hair, go look up images of Suze DeMarchi. This Australian rocker queen was the master of the pixie grunge look in the '90s and showcased tons of different hairstyles with different colors to boot. She didn't skimp on the makeup wins either, so there is more inspiration to be had.
Kat Bjelland
Adopting more of the babydoll side of grunge style, Kat Bjelland was the singer of Babes In Toyland and had her grunge style down to rival that of Courtney Love. Sporting tousled, bleached blonde hair and a baby doll dress with high collars, Kat would also toss in the messy makeup to complete the look.
Anyone from the band L7
L7 took female-fronted music and grunge looks to a whole new level. Long, often big, always tousled hair and gender-fluid outfits put the style of this band straight on the map with the original guys of grunge from bands like Soundgarden and Nirvana. Their style may not have changed much or often, but the look remains iconic.
Gwen Stefani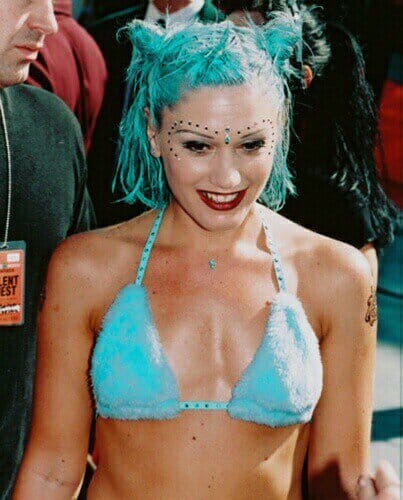 When notes of the songs from the Tragic Kingdom first started hitting the airwaves, it was like a whole new sound without being a whole new sound, and it was amazing. The frontwoman, Gwen Stefani, was a force to be reckoned with herself. A mega grunge icon of the day, she plowed her way to the front lines with in-your-face hairstyles and colors that were always attention-grabbing and over the top.
Ani DiFranco
Ani DiFranco was super interesting in the '90s in a million different ways, and definitely not the least of which being her choppy short hair and messy style that fit perfectly with the times. She loved to mix things up a lot, and her photos from the past provide a ton of inspiration for grunge-inspired looks.
Shirley Manson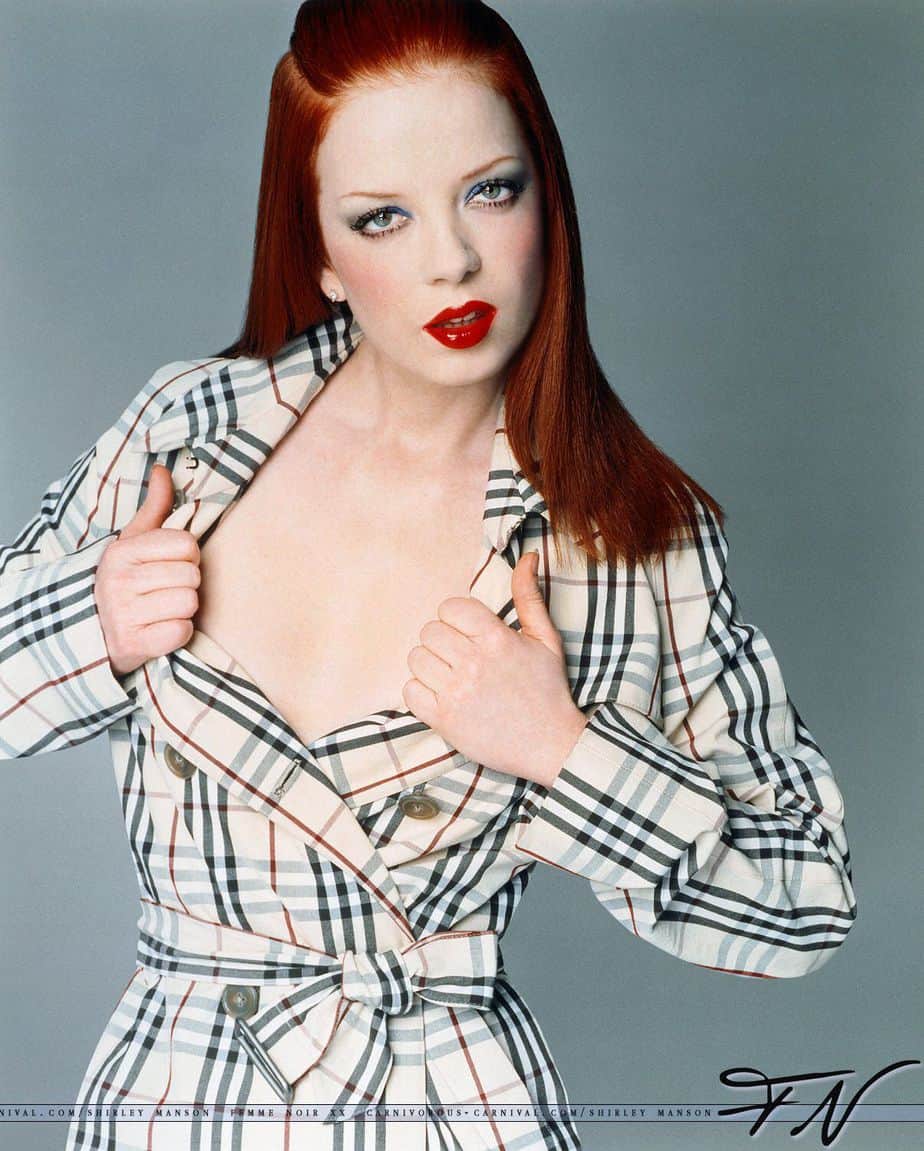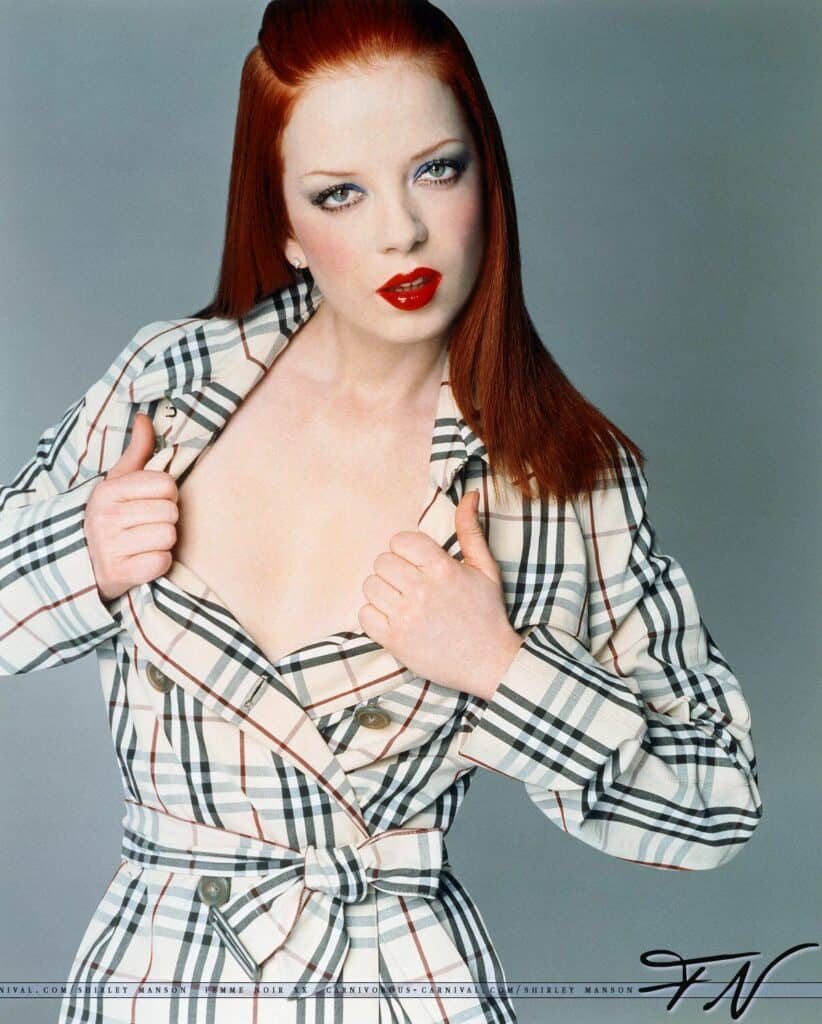 Perhaps to be considered the classier side of grunge, Shirley Manson of Garbage was a well-known household name in the 90s and the source of many crushes around the world. Smokey, sultry makeup, and messy, sometimes crimped hair turned this powerful singer into a bombshell, and you can copy her looks to do the same.
Making These Looks Your Own
Achieving many of these grunge looks should not require a lot of time or investment, and can often be done with the hair you have now. Whether you are a wash your hair every single day kind of person or one who doesn't really need to wash on a daily (and no matter how much you love the tousled bed-head look!), it's important to take care of and nourish your hair to always be able to achieve the styles you want without a lot of fight. Healthy hair will work with you instead of against you and make it much easier to conquer things such as side braids and straight bangs.
If you are considering getting a haircut or color to achieve one of these styles, your best bet is to find a few photos of a style you love and take them with you to the salon. Trying to describe a hairstyle can leave a completely different picture in the stylist's head than what you want to look like.
Frequently Asked Questions
Question: How do I make my hair look grunge-y?
Answer: Grunge hairstyles are all about that messy aesthetic paired with an edgy, punk-ish feel to them. Try to go for a messier look that involves leaving strands of your hair loose while tying the rest of it up, or going for a messy, uneven cut. The most grunge thing that you could do to your hair is obviously dyeing it, so that's something you should consider trying. 
Question: What is an edgy hairstyle?
Answer: An edgy hairstyle is one that involves asymmetrical cuts, long bangs, sharp edges, and prominent undercuts, all brought together with a bold and outlandish hair color. 90's rock stars are the ones who brought this style to the spotlight.
Question: What is the most popular hairstyle in 2022?
Answer: 2020 saw the revival of grunge hairstyles, especially the shorter hairstyles to be more specific. Bobs, shags, undercuts, and pixies are very much in style right now, and those long bangs that you admired as a teenager are pretty hot right now, too. You can reasonably expect to see these styles stick around for 2022 and beyond!
Question: Is gray/silver hair in style for 2020?
Answer: Silver/gray hair is one of the signature grunge colors that's been making headlines lately. If you're seeing everyone sporting gray hair of late, you probably shouldn't be surprised. 
Final Thoughts
While grunge music had a lot of serious and sometimes disturbing undertones, the looks and styles that came out of the times should be played with to suit whatever you're looking for. Sultry may always be in, but angsty is out, and your personality will help your grunge style be even more alluring and awesome.
We hope this article gives you some great ideas on finding your next great grunge hairstyle, or coming up with your own based on what you've read. Happy rocking!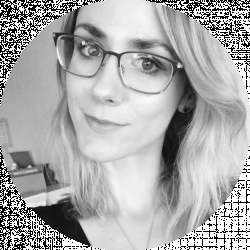 Latest posts by Karyl Trejo
(see all)