I have been cutting face-framing layers into my hair since my mother started giving me the choice of what haircut I wanted. I have tried so many different face-framing layers and learned that not every style looks best on me. Therefore, I have rounded up these face-framing layers ideas. Along with providing you a
Face-framing layers are something I always keep in my hair regardless of what style I'm going for because there are so many benefits to them, like adding volume, rounding out my strong jawline, and making my straight hair easier to curl. I believe that nearly anyone could benefit from adding some face-framing layers to their haircut. Below you will find what style is best for your face shape and routine to make choosing a face frame style easier.
Bottom Line Up Front
If you are just starting with face-framing layers, the best style is a barely face-framed style. Depending on how short you start the face-framing, you can make this style work on any face shape. It can also be grown easily and quickly if you don't like it without ever having to maintain it again because it can blend back in with your hair. For those ready to fully commit to face-framing, I like face-framing with curtain bangs because it is easily customized to fit your face shape and makes a statement.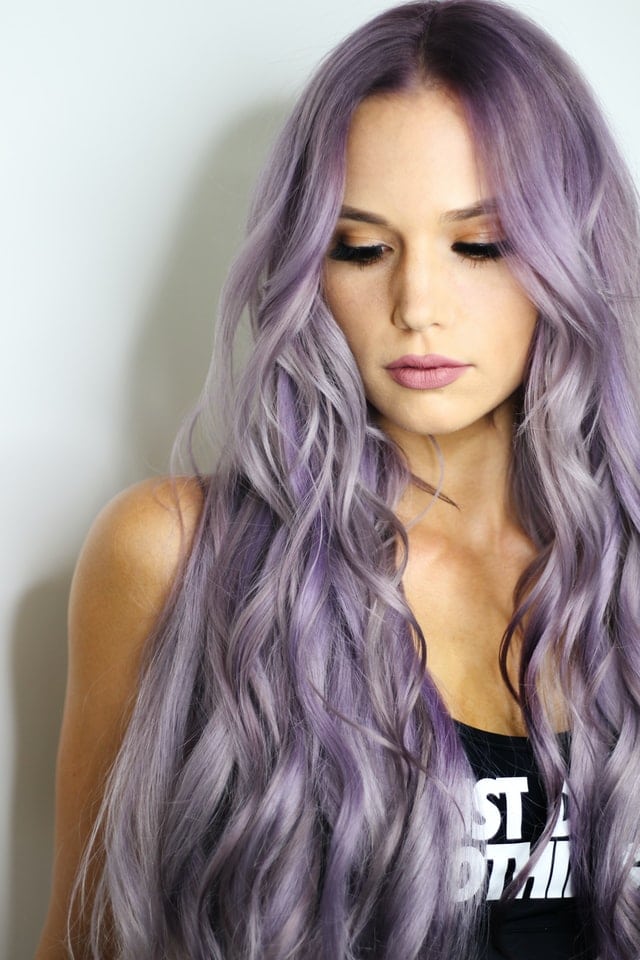 What Are Face Framing Layers?
Face framing layers are shorter pieces of hair placed solely around your face that can create a new shape by falling around the face, either rounding into the face or away from the face. They are usually shorter than typical layers, coming up to your jawline or higher. Face-framing layers aim to add volume and roundness where it looks more flattering on your face.
Selection Criteria
Trendy
Face framing layers are one of those things that never really go out of style because there are so many ways that you can do them, and they have many benefits. All of the face-framing layers ideas on this list are styles you will see all over today, from shaggy layers to whispy face-framing. Face framing can also take your hair cut to a new level and give you the pop that your hair needs.
Easy to Style and Maintain
Any type of face-framing layers you do will require some styling and need to be maintained over time. Finding the suitable face-framing layers for your hair type and the amount of maintenance you want to have to keep up is the key here. Some face-framing layers will be easier to style and maintain than others. I think all these ideas are pretty easy to style and maintain.
Something for Everyone
Face framing layers can drastically change your face's shape and your hair's silhouette. That means that you have to be careful with which face-framing layers you go for, or your could end up making your round face look rounder or your long face look longer. However, face-framing is one of the best tools you can use to complement your face shape if done correctly.
Best Face Framing Layers
Long Face Framing Layers
Long face-framing layers start below your jaw line and look best with longer hair. This look is very versatile in that it can be styled curly, wavy, or straight. You can curl it back into the rest of your hair to make the face-framing move away from the face or bent inward for a straighter style that rounds out the jawline. It only takes a bit of weight out of the hair around the face, so you will need to work with it a bit if you want something super flippy.
This look is best for those with round or square face shapes because they draw a line straight down along the sides of the face and then round out below the jaw, giving the illusion of a longer face.
Long face-framing is also really easy to maintain because it doesn't lose a ton of shape as it grows. You can go as long as eight to ten weeks in between trims without it being hardly noticeable.
Barely Face-Framed
When I say barely face-framed, I don't necessarily mean that it's only layered a few inches on the bottom. It can be brought up as high on your face as you want, but it's not as heavy as most other face-framing layers. Instead of taking a large section for this cut, you may only take a section an inch or less deep, creating something more subtle that makes more movement.
If you are someone with a round or square face shape that wants a face frame higher than your jaw, this is the look for you. Since the shorter pieces are subtle, they don't create too much roundness that will accentuate your face shape. The shorter pieces will simply give you a bit of style around your face and make it easier to curl.
Face Framing Curtain Bangs
Curtain bangs naturally create shorter face-framing layers because of how they are styled to frame your face like curtains frame a window. You can then layer these curtain bangs into the rest of your hair with face-framing layers throughout the rest of the length around your face. This creates a style that was popular in the 70s and has been recently reemerging.
Face framing curtain bangs are fairly easy to style if you know how to do it. For a complete guide on how to style curtain bangs, you can check out my other article, "70s Curtain Bangs Ideas and Style Guide." This style is very customizable, so any face shape can pull this look off, depending on how long your curtain bangs are. For example, for round or square faces, try long curtain bangs, and for long or oval faces, try shorter curtain bangs.
Feathered Face Framing
Feathering is when your hair whisps back into the rest of your hair, creating a soft, feathery look as it lays on top of the rest of your hair. You must cut this with a razor to make it easy to style into the rest of your hair because if the face-framing layers are too blunt, they will be too heavy to feather back. This look is another one that originated in the 70s and has been recently resurfacing.
This look is best for those with oval, long, or heart-shaped faces because the feathering layers will create a lot of roundness to your face shape. The hair is curled away from your face and gives a lot of volume, so you will get more of a silhouette than covering certain parts of your face. You will also need to maintain this cut fairly often, or else it could become too heavy and be weighed down to the point that it won't style correctly.
Heavy Face Framing
Heavy face framing is the opposite of barely face-framed layers. Instead of taking a small section to cut face-framing layers into, you will take a large section, most likely to the back of your ears, and do a deep diagonal into the frot length. This will give you a dramatic look and absorb quite a bit of weight.
The layers in this style usually start shorter than in other face-framing types, so you have enough room to cut deep into the hair, meaning it looks best on people with longer, heart-shaped, or oval faces. You should also note that heavy face-framing looks best on those with thick hair and layers throughout the back since you will be taking out so much hair for this look.
Face Framing with Bangs
Bangs are a statement piece that almost everyone dips into at some point in their life. They are also a great accessory to face-framing because you can easily incorporate bangs into the face-framing by rounding them out around your face. I like this look best with long wispy bangs, but you can easily achieve it with shorter or thicker bangs.
People with long or oval faces look best with face-framing bangs because they take some length off your face and create a horizontal line that widens the face's appearance. For these two reasons, people with round or square faces should not try this style because it will make their faces look even broader and shorter. Bangs are pretty easy to style as long as you know how and have no harsh cowlicks but do require quite a bit of maintenance with needing a trim every four to six weeks.
Wispy Face Framing
Wispy face framing is cut so that it can easily be worn on straight hair and curl towards the face. You should ensure that this face-framing style is done with a razor and texturized quite a bit, or else you could end up with that child-like face framing that creates a perfect vertical line when curled in. These wispy layers are relatively easy to style with a round brush as long as you have naturally straight hair.
Contrary to what you may think, these face-framing layers look really good on those with long or oval faces because the curl under creates a round silhouette. It is also pretty easy to maintain because this style is longer than other face-framing styles, and you don't notice the growth as much. It is also easy to throw this face-framing back into a ponytail if you don't feel like dealing with styling them one day.
Shaggy Face Framing
Shags almost naturally create a face-framing because the layers throughout the hair are just as short as your face-framing would be. You only have to round out the layers around your face to create face-framing with a shag. They also usually come with bangs that further frame your face, but you can style the front layers back to make a haircut without bangs.
If you have naturally curly hair, this style is one of the best for you because you won't have to do much with it other than add a few curly styling products. I don't recommend this style on those with straight hair unless you want to put in the work to add some natural-looking curl. It is also better suited for those with long faces, and oval faces since the silhouette of a shag add so much roundness.
Face Framing on Short Hair
Cutting face-framing layers into short hair can be pretty tricky because it could either start looking like bangs or be hardly noticeable. I recommend either doing a heavy face frame on the bottom a few inches, or a barely face framed look with shorter pieces. I like to add just a few face-framing pieces to short haircuts that are shorter because I like the movement it gives around the face.
I find this style easier for those with naturally straight or wavy hair because if your hair is too curly, adding too many face-framing layers can make it look like an afro. You should also steer clear of face-framing on shorter hair if you have a round or square face because short hair already takes away length from your face. This style is most suitable for heart-shaped, oval, or long faces.
V Cut Face Framing
A V cut is another style that naturally comes with face-framing because when you cut the back into a V shape and pull your hair forward, the shorter pieces of the V create shorter layers around the face. This will also create some of the most dramatic face-framing layers out of all of these styles because of the steep diagonal of the V. The longer your hair is, the longer the face-framing can be.
This style is very versatile in how long you want your face-framing to look good on any face shape. The longer your hair is, the better it will look on those with round or square faces. If you have shorter hair that creates shorter face-framing when the V has been cut looks best on those with long or oval faces. Since this is a longer style, it doesn't lose its shape too quickly, only needing to be trimmed every eight to ten weeks.
How to Style Face Framing Layers
Face framing layers are not one of those styles that you can expect to wash and go, and it looks incredible. Some styling is required to make them lay correctly, whether curled under toward your face or back into the rest of your hair. Using these steps below, you should easily be able to create any look you desire.
Materials Needed:
A large round brush
A blow dryer
Heat protectant
Mouse or gel
Hairspray
Shampoo or Wet Your Hair
The best way to create a perfectly rounded and voluminous face frame is with a blow dryer, so you will need to start with wet hair. You can simply spray down the hair around your face if you don't want to wet your entire head of hair, but it always works best on freshly washed hair. Ensure you towel dry your hair thoroughly so it is not dripping wet.
Apply Heat Protectant and Holding Product
Heat protectant is vital for the hairs around your face because they are much finer than the rest of your hair and prone to easier damage. I like to use a leave-in conditioner that includes a heat protectant. You should also apply some product with a hold, such as a mousse or a light gel. This will make it much easier to curl the hair in the direction you want and make it stay much longer.
Blow Dry Your Hair
Start with a quick blowdry with your fingers or a flat brush until the hair is nearly dry but still slightly damp. Make sure you are blowdrying the face-framing down into your face, so when it is parted later, it comes down around your face and doesn't fall back in with the rest of your hair. Section out your face-framing to round brush on its own.
Then take a large round brush, pull the round brush down your hair to the ends, and curl the ends under or backward. The type of face-framing you are going for will decide which way you bend it. If you want the face-framing to flow back into the rest of your hair, lay the round brush on top of the hair and roll the brush backward. If you want your face-framing to curl towards your face, place the brush under your hair and curl the ends under.
Finish with Hair Spray
Once all of your hair is completely dry, finish it off with some hairspray and run your fingers through it. This will give a piecy look that everyone looks for with face-framing layers and help keep the volume and slight bend in the hair that you've created. I like to use hairsprays that claim they are brushable because you can go over your face-framing with a blowdryer and round brush the next day if it needs a quick touchup instead of rewetting the hair.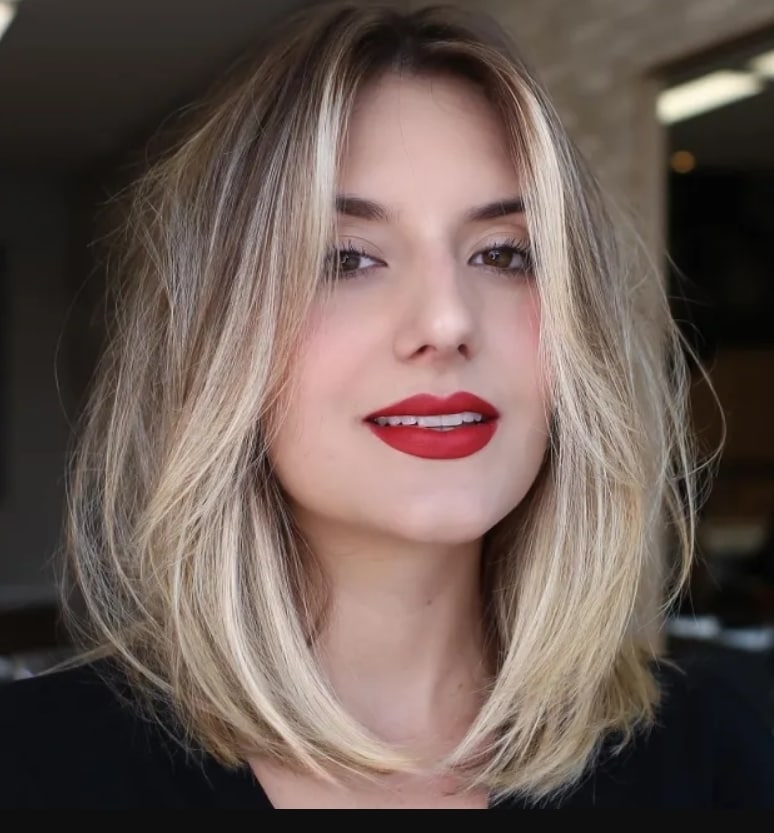 FAQ's
Question: What are face-framing layers good for?
Answer: Face framing layers add a lot of volume and movement to your haircut and enhance your face shape. They can also create the illusion of bangs without fully committing to them. They can quickly be grown back out without going through awkward stages. These layers can also make curling your hair so much easier because it takes out a lot of weight where you want your hair most curly.
Question: Are curtain bangs the same as face-framing layers?
Answer: While curtain bangs frame your face, they are not the same as face-framing layers. The difference is that face-framing layers come down the entire length of your hair, whereas curtain bangs' length stops at a certain point, such as the cheekbone or jawline. You can do both of these styles together by cutting in a curtain bang and blending them with the rest of the length with face-framing layers.
Question: How do you ask for face-framing layers?
Answer: There are many ways you can do face-framing layers on someone, so you need to be specific in how you want them to look. Face framing layers have been around for decades, so every hairstylist will know what you mean when you say that's what you want. The best way to tell your stylist precisely what you want is with pictures. I recommend saving two or three pictures of what you like and one that you do not want to give your hairstylist a precise idea of how to do your face-framing.
Question: Who looks good with face-framing layers?
Answer: Face framing layers are highly versatile for who can wear them because you can customize them easily. For example, if you have a long face, you want shorter face-framing or curls under your chin to create roundness and minimize length. If your face shape is round or square, use face-framing layers that are longer and curl back into the rest of your hair to create length in your face shape.
Question: Are face-framing layers hard to style?
Answer: Face-framing layers don't technically need to be styled because they will still create movement in your hair regardless. However, to get the maximum benefits of face-framing layers, like volume and accentuating your face shape, you will need to blow dry them with a round brush. Once you get used to styling your face-framing layers with a round brush is a pretty straightforward process.
Looking for more interesting readings? Check out: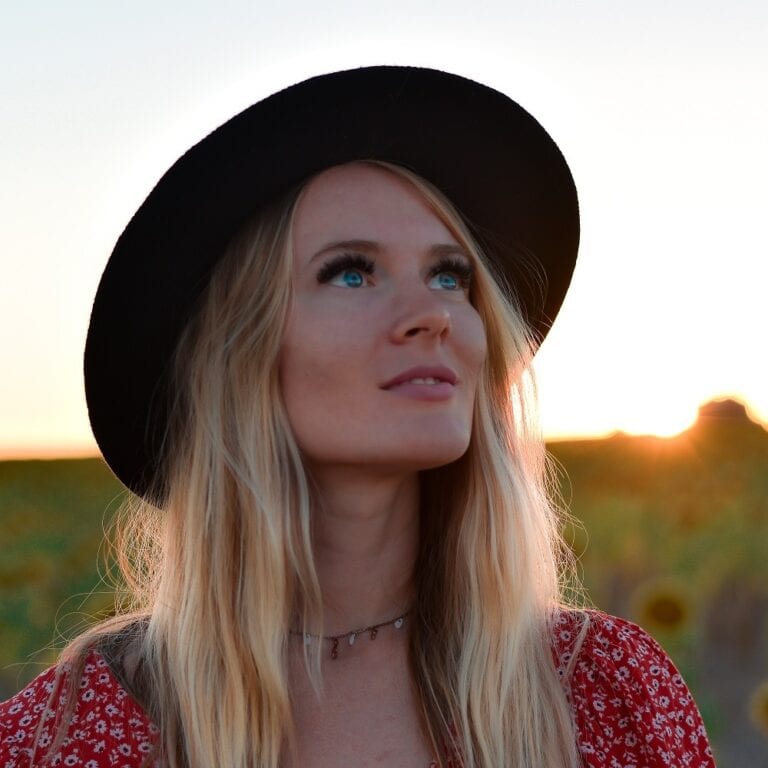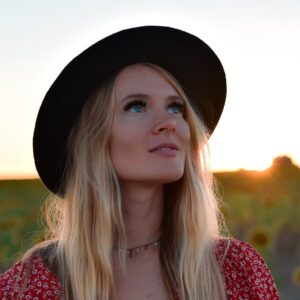 Latest posts by Haley Parker, Licensed Cosmetologist 10+ years
(see all)