There are many reasons why you would switch from professional hair dyes at a salon to using Walmart hair dyes and dying your hair at home. One thing is the price. You don't need to waste money on a salon when you can buy the hair dye at a lower price. The following reason is the boring hair appointments. At-home coloring allows you to color your hair whenever and wherever you want.
If my clients don't have the time and money to waste, I suggest they try at-home coloring. The important thing is just to choose the right color, brand, and quality for your hair. With some research and testing, you can be a master of coloring your hair at home. There are many hair dye brand options at Walmart, so it is not an easy job.
Take your time to find the one that works best for you. If you need help deciding which brand is right for your hair type, read this article on choosing the best Walmart hair dye.
Keep reading to find out my six favorite hair dyes from Walmart.
Bottom line Up Front: My favorite hair dye from Walmart is Clairol Root Touch-up. I love it because it covers grey hair easily without leaving hair feeling dry and lifeless. It is a fantastic product that I recommend to my clients that don't want to color their whole hair every month but do touch-ups.
My Top Picks Up Front
Clairol Root Touch-up

– Great for grey hair touch-ups every month, an excellent choice for prolonging your visits to the salon.
Garnier Olia Oil Powered Permanent Hair Color –

Great choice for damaged hair that needs to look smooth and glossy after coloring.
Revlon ColorSilk –

A fantastic choice for ash blonde hair that wants a perfect color without dry strands of hair.
Schwarzkopf Ultime Permanent Hari Color Cream – An excellent

 solution for redheads who want vivid colors that don't wash off easily.
Natur Vital Permanent Hair Dye –

Great for damaged hair that doesn't need harsh chemicals.

L'Oreal Paris Age Perfect Permanent Hair Color –

Great for covering grey hair and having long-lasting coverage.
Tips/ Advice
How to Recover Hair after Hair Dying?
If you want to recover your hair before or after dying it, here are some tips:
 Use a deep conditioning treatment weekly – My favorite is Tony and Guy damage repair maks. I use it when my hair needs that extra boost of hydration and volume.

Use a shampoo specially formulated for color-treated hair – I recommend Virtue Labs Shampoo for starters.

Use heat protectant spray –  My favorite is Sun Bum because it is vegan and cruelty-free, but it still does the job perfectly.

Don't wash your hair every day – If you wash it every day, your hair will be more dry and brittle.

Eat more biotin and foods rich in omega-3 fatty acids – This will help you have healthy and beautiful hair.
If you follow these tips and try the products I recommended, you will see a difference after a couple of uses. With all products, you must be persistent and keep trying to find the right technique. You'll get the desired results, once you figure out the best way to section and dye your hair. 
Is Hair Tint Better Than Dye?
Many advantages make hair tint a better choice than hair dye, but you should consider your preferences before choosing one. Still, it depends on your hair goals and your hair type. Hair tint is for low-maintenance hair color lovers. Dye is for the high-maintenance hair color lover. But, if you want just to refresh your color or test a new color- hair tint is a good option.
If you want to have a long-lasting effect or have grey hair you want to cover. Hair dye is the right choice for you. Hair-dye damages hair more than hair tint because of ammonia. If you are a beginner, I advise you to try a hair tint before using hair dye. However, if you have already used dye and are satisfied, keep using it.
When Should You Skip Box Dye and Go to the Salon?
Even though box dye has many benefits in some situations, it is better to leave it to a professional. If you have extremely damaged and processed hair, you should visit a professional, or you will risk burning your hair and scalp.
Also, if you are a beginner looking for a dramatic change or a specific color, you should go to a salon and make sure it turns out the way you want it to. If you are a beginner, you may not know how to get the color you desire, so it is better not to risk it.
Selection Criteria
I have selected these six hair dyes from Walmart because I use them for different purposes but still think they are excellent choices for various hair goals. All of the products I have mentioned can be found in Walmart at an okay price and can replace your professional hair dye.
I have tried to include various hair types and needs but still choose dyes that don't lack quality or damage hair too much. The colors I selected have some cons, but the pros made me use them on my clients and me many times.
Product Recommendations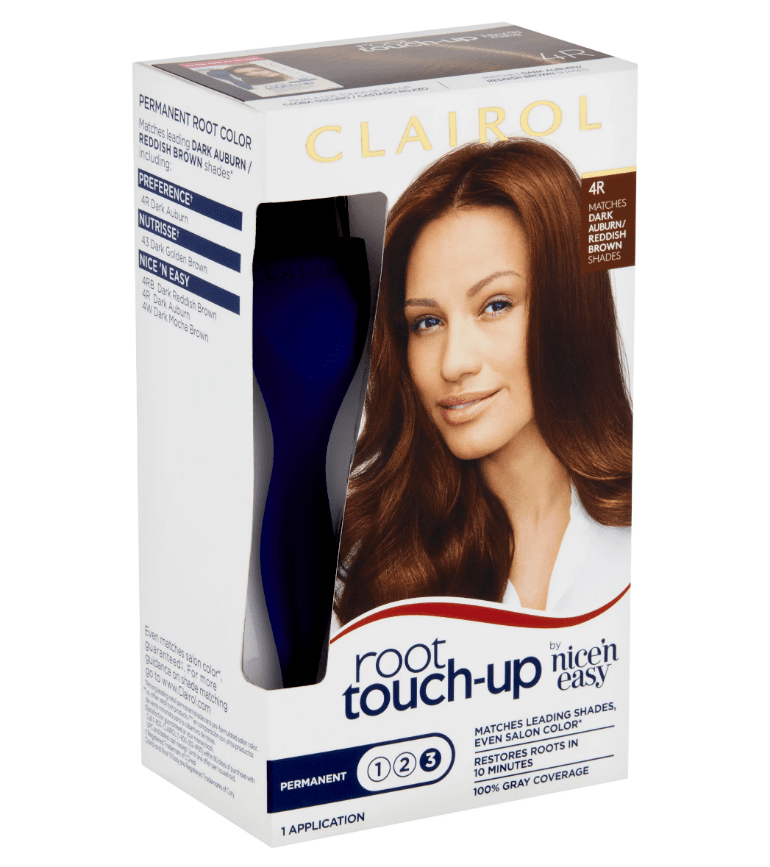 Clairol Root Touch-up is a special permanent hair dye that will be your life saver for root touch-ups. The creamy texture of the dye leaves your root fixed for 3-4 weeks, and the effect is just like from the salon.
This dye is not considered professional, but if you don't want to dye your whole hair at a salon, this is the right choice.
What I appreciate about this hair dye is that it covers completely grey roots. I know many women who want to dye their roots more often than their whole hair. Dying your whole hair will damage it even more.
I suggest that women with grey hair roots use this product every month and color their whole hair only when it has faded. One thing that needs improvement that is necessary is the amount of dye in a box. The quantity is simply not enough, even for short hair. I usually use two boxes for one coloring, which can be pricey.
Specifications
Hair type: All
Permanent: Permanent
Brand: Clairol
Available colors: Auburn, brown, red, black, blonde
At-home usage: Yes
Pros
Covers grey hairs

Leaves hair shiny

Lasts 3-4 days

Easy to use
Cons
The quantity of dye in the box
Final Mark: 9/10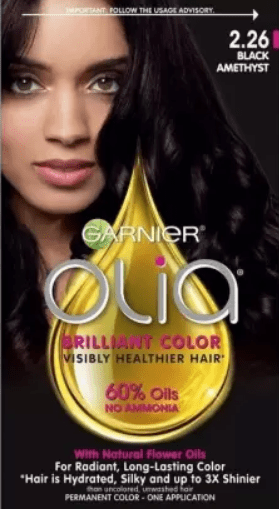 The Garnier Olia Oil permanent hair color is one of the best products from Garnier. The line has various color shades, which means that there is no way your shade is not covered.
The natural oils combined with the dye leave the hair feeling glossy and healthy even after a couple of washes. Also another thing that I like is the scent. There is no strange odor when you color your hair; I know many of you will appreciate this.
Don't worry if you have grey hair. This dye will cover it entirely for several weeks. Another big plus of this product is that it is easy on the scalp. So your scalp won't be itchy, and your hair won't end up tangled.
Still, I don't recommend light hair users to use it. In my experience, it doesn't work well on blonde hair because it leaves streaks and patches.
Specifications
Hair type: All
Permanent: Permanent
Brand: Garnier
Available colors:  35+ colors, including auburn, brown, red, black, blonde
At-home usage: Yes
Pros
No ammonia

No strong smell

Covers grey hair

Wide range of colors

Good for sensitive scalps
Cons
Messy- leaves spots and stains on lighter hair

Final Mark: 8/10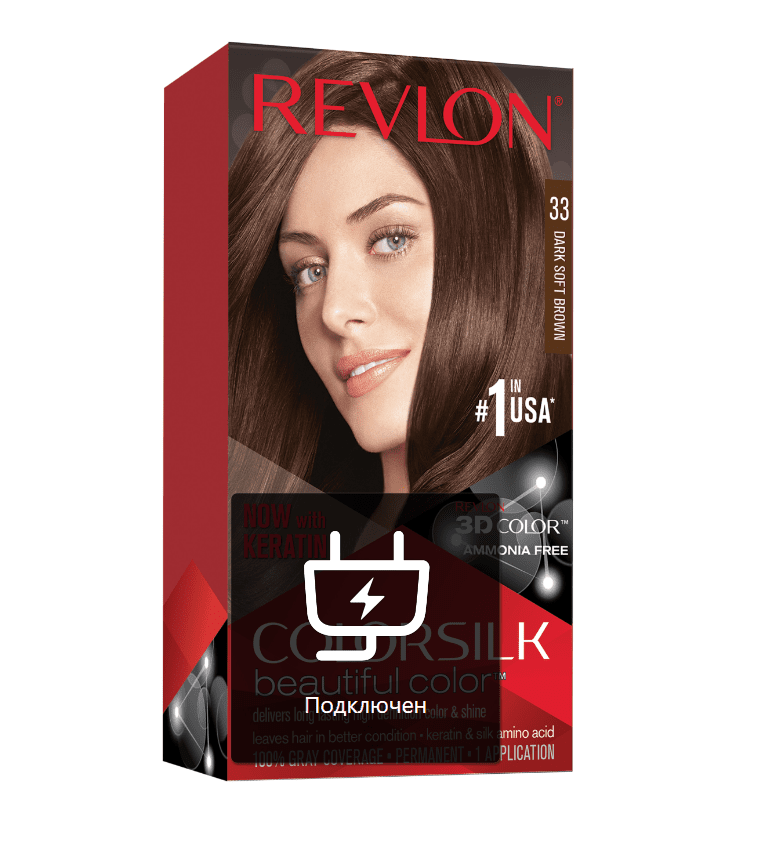 Revlon color silk is a perfect solution for either changing your color or covering your roots at home. The dye has no harsh chemicals but silk amino acid and Keratin to make your hair feel smooth and styled after coloring.
Revlon is a fantastic brand that has been around for a long time and has developed a line perfect for at-home usage. The kit is really easy to use, and the instructions are simple, making it a good choice for beginners.
As for the dye, the one color I think sticks out is Light Ash Blonde. Revlon is the way to go for an ash blonde look that will look even better than a professional dye. Yet, the color that doesn't work as it should is orange. No matter what I do, it turns out more red, so I stopped using that shade.
Specifications
Hair type: All
Permanent: Permanent
Brand: Revlon
Available colors: Different shades of black, brown, and blonde
At-home usage: Yes
Pros
Has Keratin

Good price

The ash-blonde color is perfect

Easy to use at-home
Cons
Final Mark: 8/10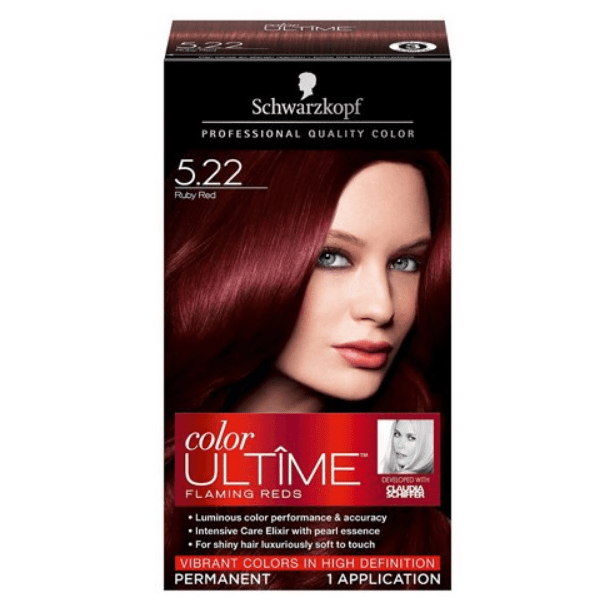 Schwarzkopf is a hair color brand with something good in its hair care lines. This hair color cream had to have a spot on this list because I always recommend them for redheads.
The problem with the color red is that it can't turn orange or fade quickly after a couple of washes. With Schwarzkopf, this is not the case. Instead, it leaves your hair with vivid red color for weeks. Even while washing it out initially, the color doesn't have that bleak orange shade. For other colors, I am not as impressed. They fade quicker, so I can't recommend them.
Specifications
Hair type: All
Permanent: Permanent
Brand:

Schwarzkopf

Available colors: red, blonde, black, brown
At-home usage: Yes
Pros
Vivid colors for redheads

Well-known brand

Easy to use
Cons
Other colors are nothing special

Not easy to find
Final Mark: 7/10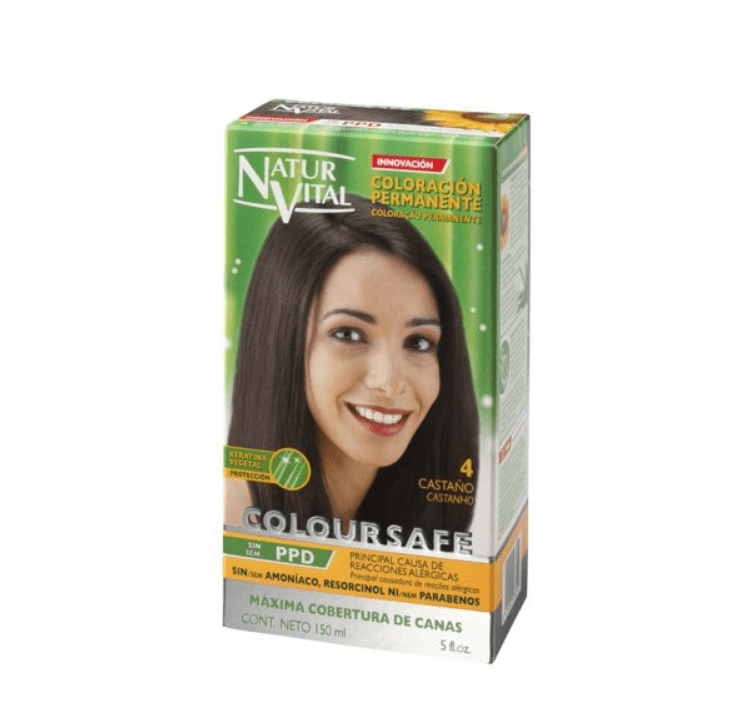 Natur Vital Permanent Hair dye is an ideal choice for sensitive scalps or people that want ammonia and paraben-free products. A lot of my clients have dry, itchy, or flaky scalps. A regular dye can make the situation worse because of the harsh chemicals. That is why I recommend Natur Vital Permanent Hair dye for those who want the kindest products for their hair.
This hair dye not only lacks harsh chemicals but also has some beneficial ingredients, such as aloe vera and sunflower oil. I suggest this dye to anyone who wants to take a break from harsh chemicals. Some of my clients use it every two months between other dyes. The only thing that is not excellent is the coverage of grey hairs. That is why women with gray hair can't use this product every month.
Specifications
Hair type: All
Permanent: Permanent
Brand:

Natur Vital 

Available colors: Different shades of black, brown, red, and blonde
At-home usage: Yes
Pros
Chemical-free

It has oils and aloe vera in it

Good for sensitive scalp

Good for damaged hair

Wide range of colors
Cons
Final Mark: 8/10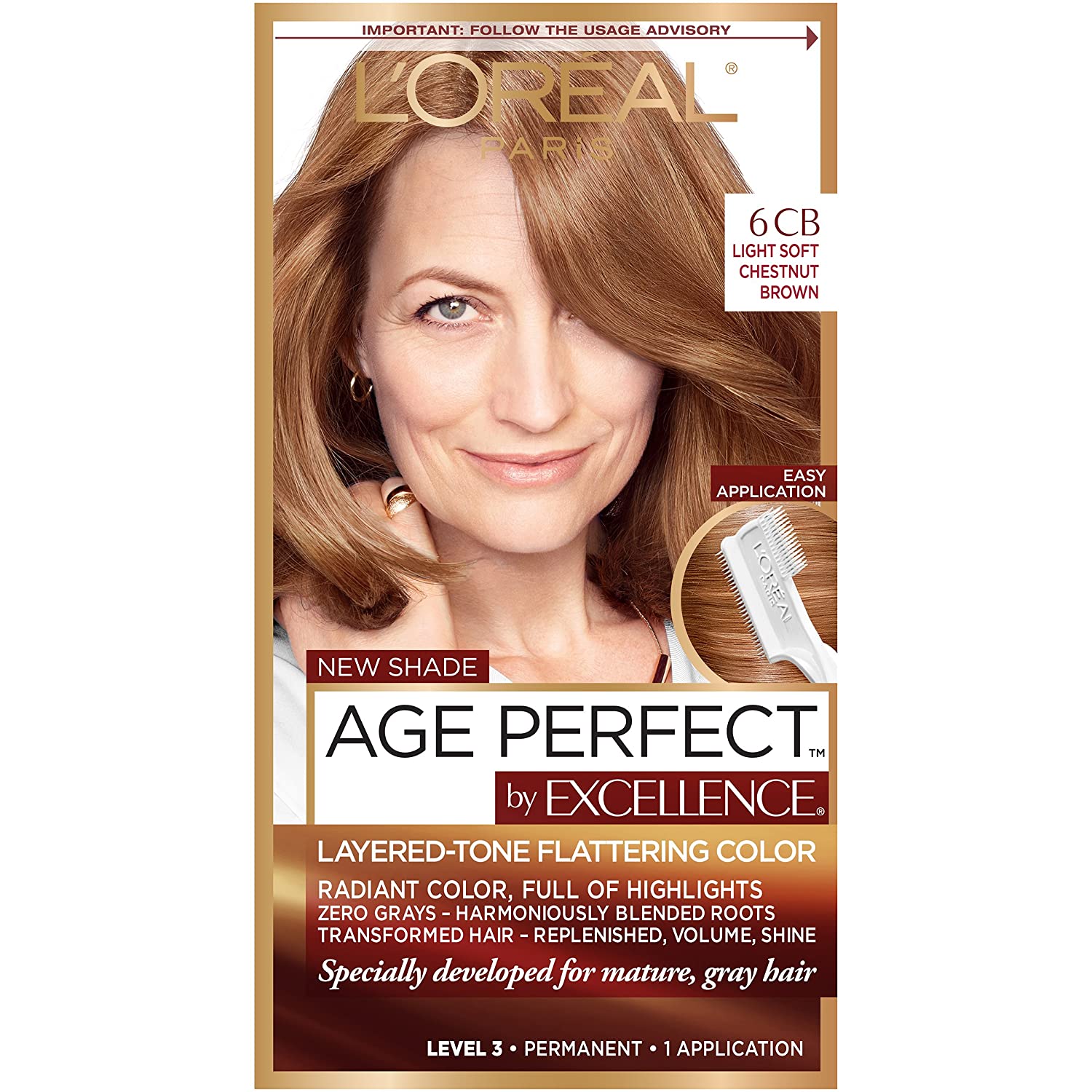 L'oreal Paris Age perfection permanent hair color is an excellent choice for those of you who want to cover your grey hair and forget about it for a few weeks. 
The dye has a variety of colors, and they are all pretty durable. In addition, the dye is easy to apply and leaves your hair soft and shiny even after a couple of shampoos. It works best on blonde hair, which is not always the case with other brands and products.
It is very easy to use at home, and you will get a beautiful shade quickly if you follow instructions. The only bad thing is the chemicals and strong odor. I don't recommend using this product if you have a sensitive scalp or damaged hair. There are other products I recommend for people with sensitive scalp.
Specifications
Hair type: All

Permanent: Permanent

Brand:

L'Oreal

Available colors: Different shades of black, brown, red, and blonde

At-home usage: Yes
Pros
Covers grey hair

Good color palette

Great for blondes

Easy to use
Cons
Final Mark: 7/10
FAQs
Question: Should you color your hair wet or dry?
Answer: The answer is dry. Coloring when your hair is wet can cause the color to splatter, so you won't get even coloring. 
Question:
Should I rinse out hair dye with warm or cold water?
Answer: One theory is that cold water can help seal your hair's cuticle while preserving your color, so skip the warm water in favor of a cool rinse if you want to maximize your color-treated hair's longevity.
Question:
Is box dye worse than professional dye?
Answer: Box dye will not be as good as a professional dye, but it is sometimes okay to use it anyway. The box dye might not completely cover your last dye job at the salon. Plus, box dye can be extremely drying for your hair as it's harsher on the strands. 
Conclusion
Walmart dyes are ideal for those who prefer to dye their hair at home. This can save money if you do not have the budget to go to a salon. They may not be as high quality as professional dyes, but they can still give you a look you want.
My final buying decision would be Clairol Root Touch-up for people who want to cover their grey hair because, with this dye, they will be 100% satisfied. If you don't have grey hair go for Garnier Olia Oil Powered Permanent Hair Color because it will leave your hair feeling smooth and shiny without damaging it too much.
Pro tip: Always buy and use the products by the instructions. The results depend on how you apply the dye, how many layers of color you apply, how long you have the dye on your hair, and what type of conditioner you use to rinse it out. 
The options for hair dyes continue to multiply each year, making it a challenge to keep them all in mind. This article is intended to help you demystify some of those options, explain their differences, and include a recommended choice based on our research and experience.
I hope this article gives you more insight before picking up a Walmart dye for your hair.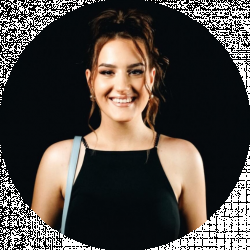 Latest posts by Milica Ugrenovic
(see all)