It's always a little bit thrilling to come across a brand of cult beauty products without the cult price tag. These brands make us sit up a little straighter and pay attention. And when that brand is eco-friendly, socially responsible, and has a gorgeously packed line of products? Colour me intrigued. That's precisely what the MONDAY Haircare Brand claims to deliver.
The haircare brand currently has a little over 2.1 million likes on TikTok alone, and 48.3m views on its #mondayhaircare tag. But is the brand worth all the hype or a spot on your shower caddy? To find out, I spent days learning everything I could about the brand and its offerings. I even went ahead and tested it! Here's everything I learned.
About the Monday Haircare Brand
The Monday Haircare Brand was co-founded in early 2020 by Jaimee Lupton, an Auckland-based entrepreneur, and her partner, Nick Mowbray.
Since its inception, the MONDAY Haircare Brand has been featured by the likes of Vanity Fair, WWD, Forbes, and Vogue. Wowza!
Lupton was also named Acquisition International's Beauty Entrepreneur of the Year 2022, and Mumbrella's Under-30 Achiever of the Year for 2021. Not to mention both Lupton and the Monday Haircare Brand have more than 8 billion media impressions globally to date.
In 2019, Lupton, who had just left a luxury communications company, noticed a sizeable gap between supermarket haircare and salon products. In an effort to bridge that gap, she created Monday, a premium range of cruelty-free, modern, affordable, and accessible haircare solutions.
Immediately after hitting the FMCG landscape in March 2020, MONDAY exploded, selling six months' worth of stocks in just four weeks. The company initially only sold to Australia and New Zealand. Within 12 months, however, it had replicated its success with subsequent launches in the UK, UAE, Canada, and the United States.
It even caught the eye of celebrities, with big names all singing its praises. These include Kris Jenner, Khloe Kardashian, Addison Rae, Rosie Huntington-Whiteley, and me…if I were a celebrity.
Today, the MONDAY Shampoo Brand is stocked in more than 24 countries, selling 12,000 bottles every day, on average. Even more impressive, Lupton now has her sight set on new product launches and markets over the coming years. I can't wait to try other products by them.
A Range for All Hair Types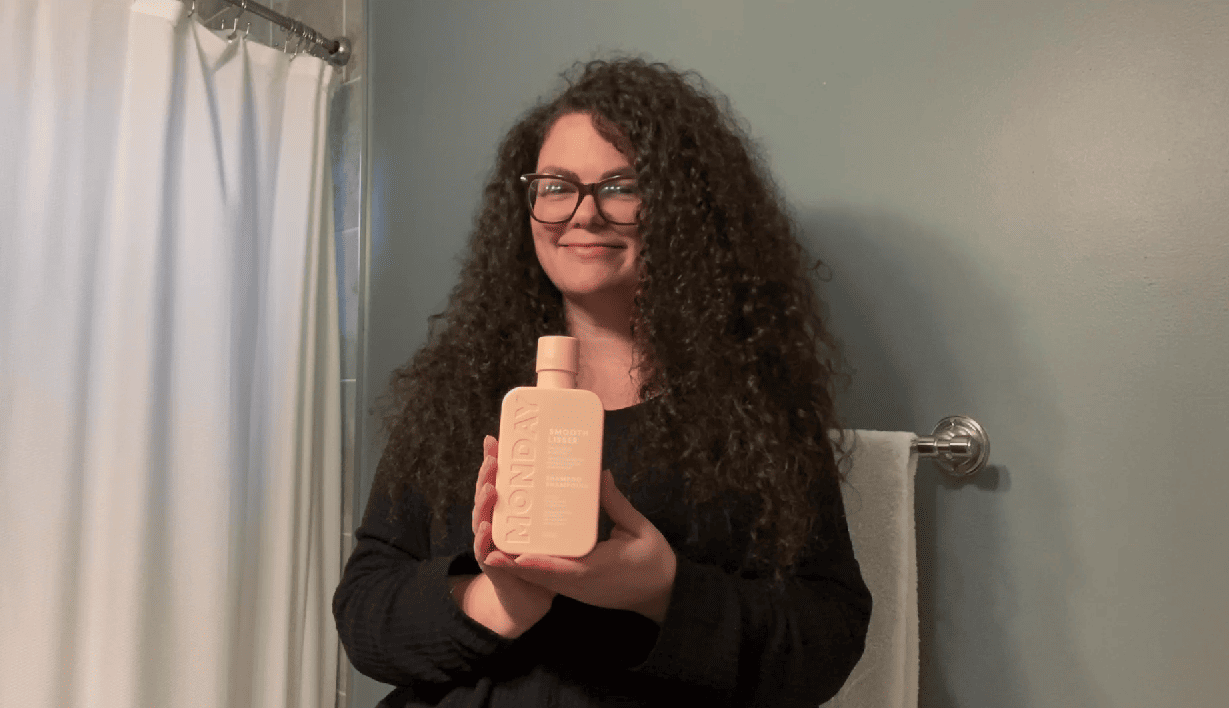 MONDAY's range of shampoos is divided into four distinct targeted lines that are easily mixed and matched. These include four conditioner and shampoo duos, each dedicated to specific hair concerns.
That's great news because hair types do not really fit neatly into one box. Myself, I have massively curly hair, and I live in an area with super hard water. Not a great combo. The wide range of uses also allows one to alternate the shampoos and conditioner depending on what one's hair needs that day.
Also, note that every product contains the same key ingredients. Each of these will support scalp and hair health as well as split ends and hair elasticity. Here is what you'll need to know about their product range.
Smooth Lisser
This MONDAY's product line's hero ingredients are shea butter, coconut fruit extract, and artichoke extract. The artichoke extract comes with additional anti-inflammatory and antioxidant benefits and also boasts a protective effect on hair cuticles.
The conditioner dispenses a white cream, while the shampoo is a pearly, thick gel. Despite how long your hair is, you'll only need small dollops of each product to coat every single strand of your hair.
You'll also love how nourishing the shampoo will feel and the ease with which you'll work it through your hair. The conditioner is similarly mind-blowing, and both of them will rinse out easily. You won't have to worry about them leaving any slick residue behind.
Regarding its scent, the Smooth Lisser duo has a fruity floral. They smell like lush florals with aftertastes of sun-ripened fruit I personally love.
What About the Downsides?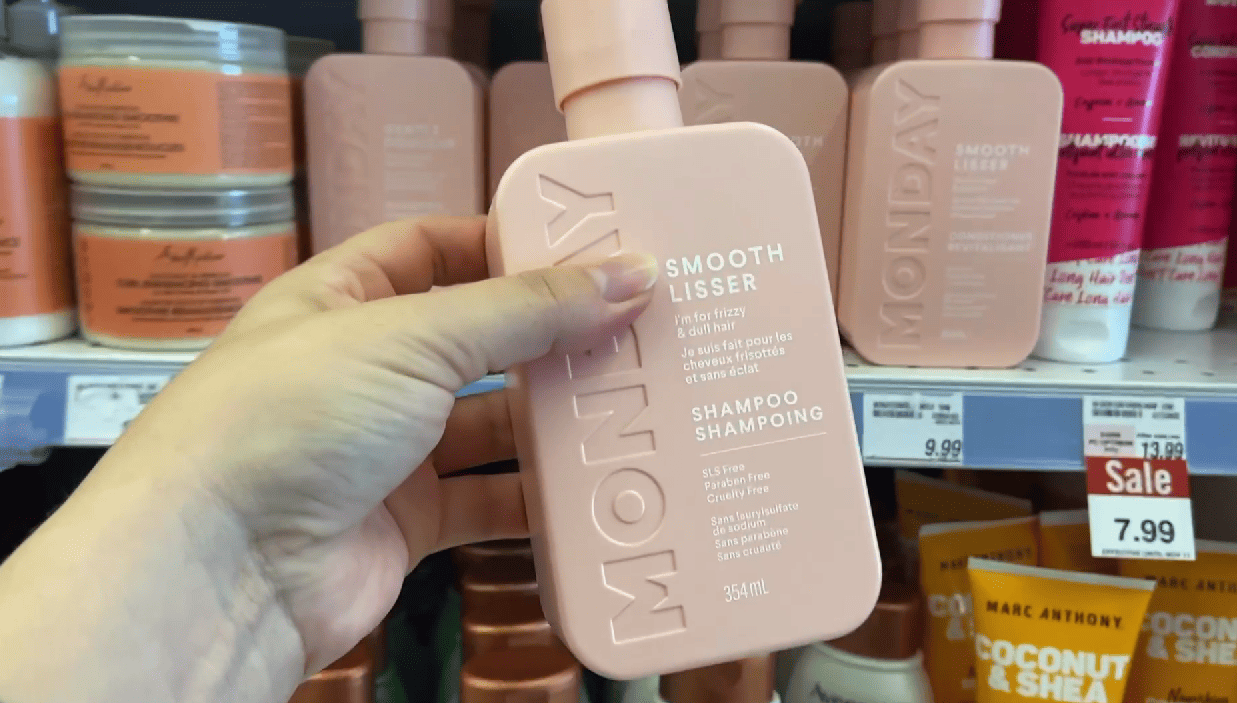 The only downside with this MONDAY product duo is that both the conditioner and shampoo contain BHT (butylated hydroxytoluene.) This is a commonly used preservative in haircare products, whose downsides have been linked to hormone disruption and skin irritation.
Most people who have used the product haven't experienced any reactions. If your scalp is often extremely sensitive to new products, however, you may need to conduct a scalp-focused test run. That means applying a small patch before incorporating the duo into your regular haircare routine.
Moisture Hydration
MONDAY Haircare's Moisture duo is ideal for hair that is dry or stressed. It utilizes a gentle cleansing system that will nourish and add moisture as it cleans your hair. With a special focus on natural ingredients, the moisture duo also contains Hydrolyzed Rice protein and Shea Butter.
The Hydrolyzed Rice protein will add strength and hold moisture, whereas the Shea Butter is responsible for the shine and softness.
Using the Moisture Conditioner and Moisture Shampoo together in your daily routine is essential for maximum impact.
What's even more impressive? MONDAY's Moisture Hydration duo was named the "Best Hydrating Shampoo and Conditioner" in Cosmopolitan's 2021 Beauty Awards. It also won the Shape's 2021 Beauty Awards for "Best Moisturizing Shampoo and conditioner."
Volume Volume
While all of MONDAY's products are sustainably produced, the Volume Line takes it a step further. These MONDAY products also include a handful of skincare-inspired ingredients, including ginger root, coconut oil, and pro-vitamin B5.
Rich in lactic acid, coconut oil adds conditioning and nourishment benefits to your hair. The ginger root ingredient will increase blood flow to your scalp. This ensures that key nutrients will be delivered to your hair follicles and help promote regeneration and healthier growth.
Pro-vitamin B5 has been proven to repair and strengthen damaged hair, improve hair elasticity, and reduce split ends. That's why it's considered a "golden standard" in hair moisturizers.
Gentle Doulcer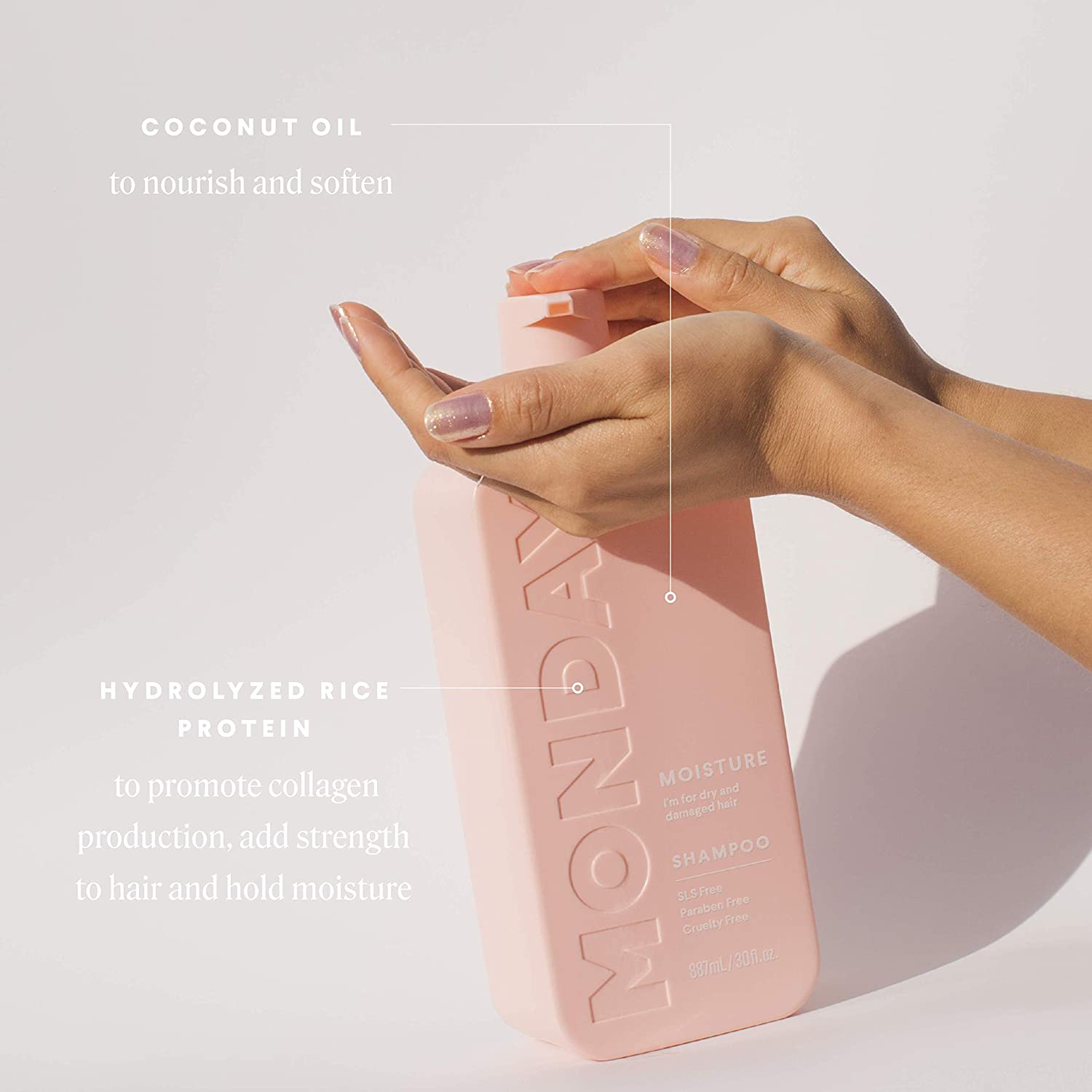 Give your delicate hair new life with MONDAY's Haircare Gentle Conditioner. Formulated to support and help nourish your hair, this duo is perfect for scalp and hair that need some TLC.
What's more? This shampoo contains panthenol, vitamin E, coconut oil, and shea butter. The panthenol infuses moisture into every strand of your hair. Vitamin E will promote healthy hair and help protect it. Lastly, the coconut oil and shea butter will do all the nourishing.
Regarding fragrances, one would expect a strong, tropical smell that you tend to fit in shampoos containing coconut oil. The Gentle duo has a lighter, more floral fragrance that's a lot more subtle. That's perfect if you're not a fan of overpowering scents. The lighter gel will lather satisfyingly and quickly on your hair.
I'd recommend pairing the Gentle conditioner with the shampoo for the ultimate match.
Each of these bottles goes for $9.99CAD, in line with the haircare brand's promise to make haircare more inclusive. MONDAY's products also promise to offer salon-worthy results at this fraction of the cost, which further sweetens the appeal.
Ingredients Found in Monday Shampoo
We've already highlighted that MONDAY's entire product range is vegan-friendly and PETA-certified cruelty-free. The brand's dedication solely lies in focusing on natural ingredients that are 100 percent free from SLS (sodium lauryl sulphate.)
SLS is found in lots of haircare products but is known to cause irritation in those with reactive or sensitive skin.
Additional ingredients you'll find in all of MONDAY's products include:
Vitamin E (Tocopheryl Acetate)
Coconut Oil (Cocos Nucifera)
Panthenol (Provitamin B5)
Ginger Root Extract (Zingiber Officinale)
Hydrolyzed Rice Protein
What Makes Monday Shampoo Stand Out Amongst Others?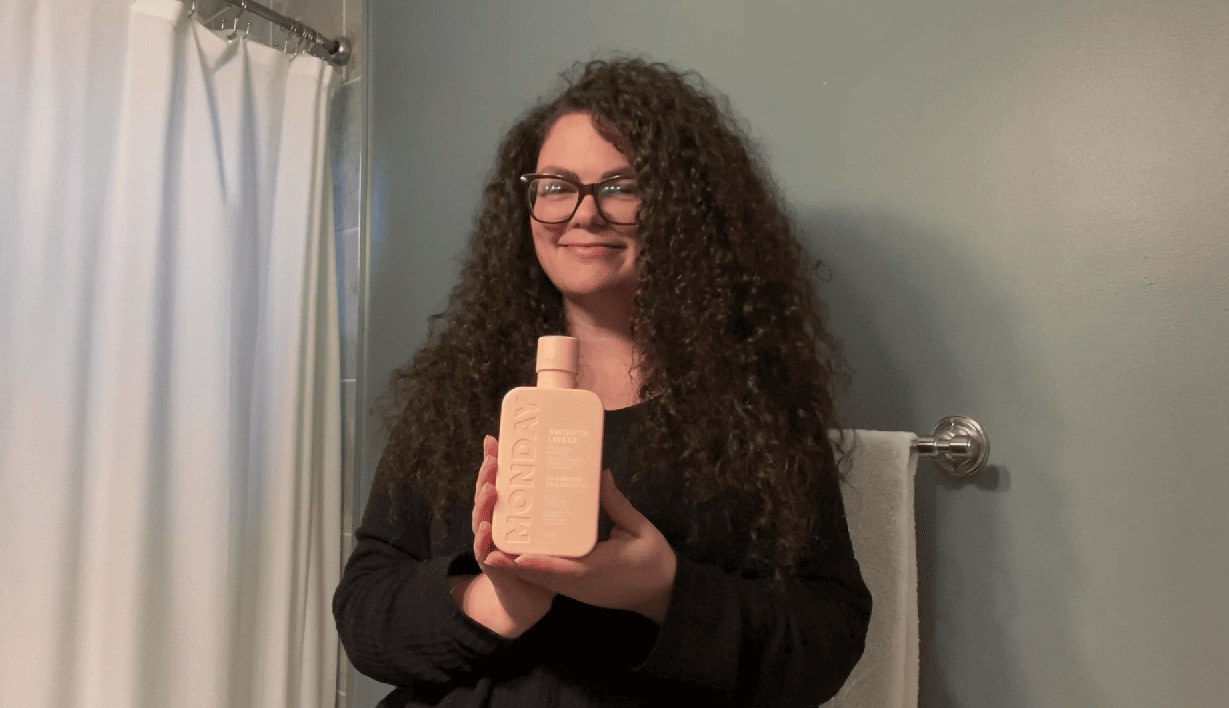 Oh, you're still not sold on MONDAY Haircare's ability to deliver after everything you've read? That's okay. Haircare is a sensitive issue to most of us and no one should settle for anything but the best.
With that in mind, below, you'll find five more things that set MONDAY Shampoo apart and help the company stand out.
Salon Quality
I know almost all luxury shampoos claim to be salon quality, but I can assure you that Monday definitely is. Salon quality basically means that the products use high-quality, highly concentrated ingredients that hydrate and nourish your hair. Another way to look at it is to equate haircare products to cooking oils.
The salon-quality products are the extra virgin olive oil, the unprocessed batch, and the best of the best. Well, MONDAY's products have been designed to meet (and perhaps even exceed) this standard. All their products are PH balanced, dermatologically tested, and free from phthalates, parabens, or SLS.
Amazing Formulas
Speaking from experience, volumizing conditioner and shampoo formulas tend to veer more toward the thin, watery sides. This doesn't always result in the most luxurious washes. Thankfully, however, you won't have to worry about that with any of MONDAY'S products, including its Volume collection.
Thanks to the company's amazing formulas, all the products will easily work through the length of your strands: all without causing any unneeded fallout in the process, which is a huge pet peeve for most.
All their shampoo lines will also produce a nourishing and rich lather, which leaves your hair feeling clean once rinsed. Your hair won't feel stripped or coated, either. Their conditioners will leave your hair feeling immediately less tangled and softer.
The Aesthetics Element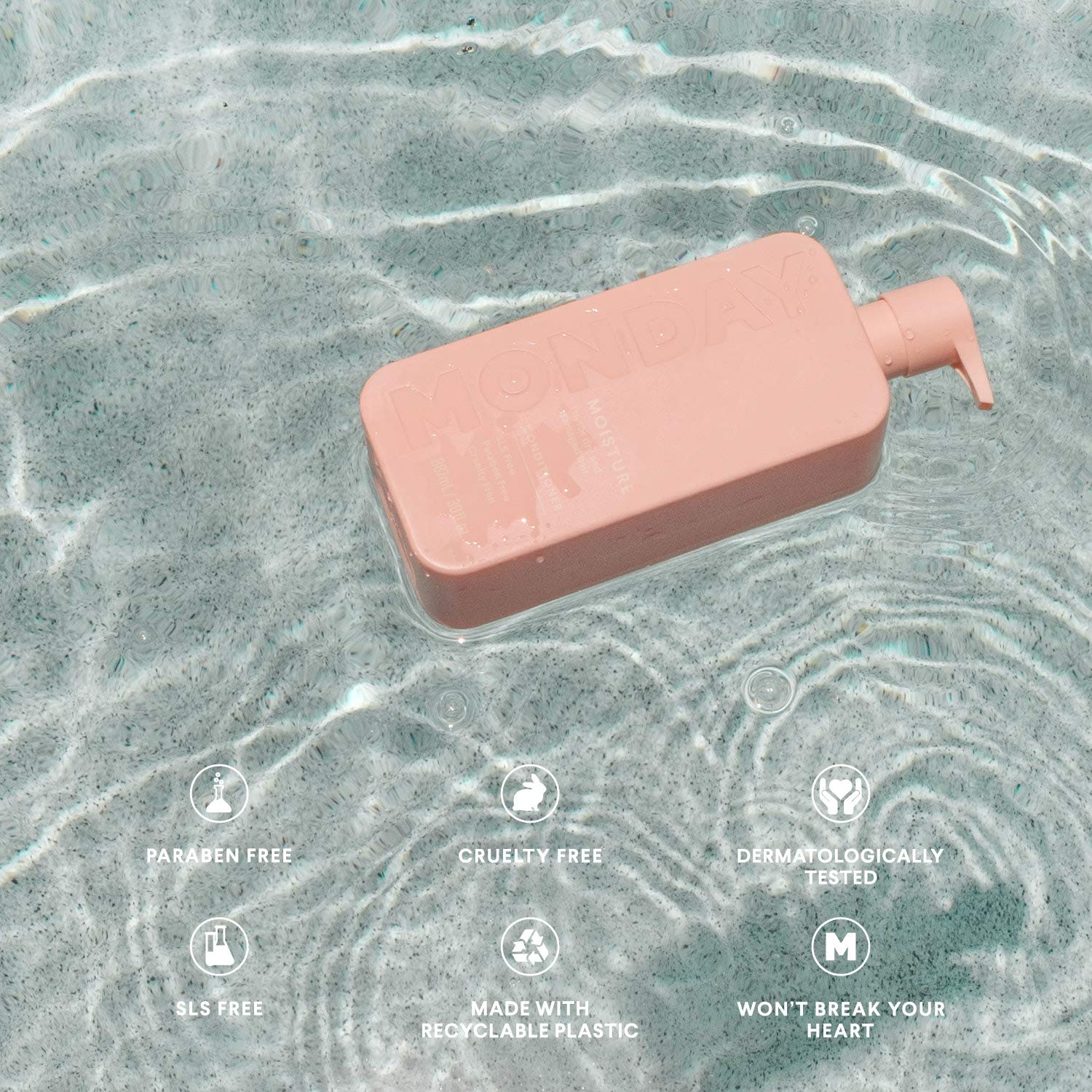 I hate being the kind of person that's easily swayed by a product's packaging alone. I have to agree though, MONDAY's packaging does look amazing in my bathroom. I'm confident it'll look great in yours as well.
The products are definitely an upgrade to the "squeezed out of shape" bottles most of us are used to. Plus, the labels won't peel off with all the moisture in your bathroom. If you have OCD like me, this is heavenly.
And that's not all. Not only does the packaging look great, but they're also brilliant to use. I'm a massive fan of their pump feature. So, no messing with screwtops!
Sustainability in Mind
In addition to MONDAY's hair-healthy ingredients and amazing formulas, the brand has also taken steps to make all its products sustainable. For starters, MONDAY's pink product packaging isn't all looks but no substance.
The bottles are made with 100 percent recyclable (including the bottle's pump) and 20 percent recycled plastic. That implies you can rest assured the bottles won't end up in landfills. Other similar initiatives include eliminating all plastic packaging, which means no bubble wrap, polystyrene, or plastic fillers.
MONDAY also uses shipping boxes made from recycled content, and 100 percent recycled packing tapes printed with eco-friendly soy-based ink.
The bottles' distinctive square shape isn't just for aesthetics either. It allows MONDAY to pack its products more efficiently and tighter. This, in turn, helps cut down on the company's overall carbon footprint.
The MONDAY Haircare Brand has also promised that it'll make all its products refillable soon.
No Animal Testing
You care about the safety and well-being of animals? So does the MONDAY Haircare Shampoo brand. The company is vetted as cruelty-free based on PETA's standards. They are also Leaping Bunny approved.
This implies that:
Ingredients used in the company's products aren't tested on animals, either by the company or other companies they're working with
Their finished products aren't tested on animals or by any other company they work with
No third party is testing their ingredients or finished products on animals on their behalf
Their suppliers do not test raw materials, ingredients, or finished products on animals
They're required by law to adhere to all these standards. They do not even test on animals in countries where the law requires it, and the products aren't sold in mainland China.
The Scent
As for MONDAY's product fragrances, they all feature the company's signature Gardenia scent, which has a fruity-floral and light aroma. Even if you don't usually put thought into haircare products' smell, you won't be able to resist stealing whiffs here.
I immediately fell in love with the smell. I took a big whiff and let out a sigh my husband heard from the next room.
And if you're sensitive to heavy perfumes and prefer that your hair doesn't smell throughout the day, fret not. The scent is extremely subtle and will not overpower your go-to perfumes, so your hair won't smell like a Macy's fragrance counter.
How To Choose Which Monday Shampoo You Should Get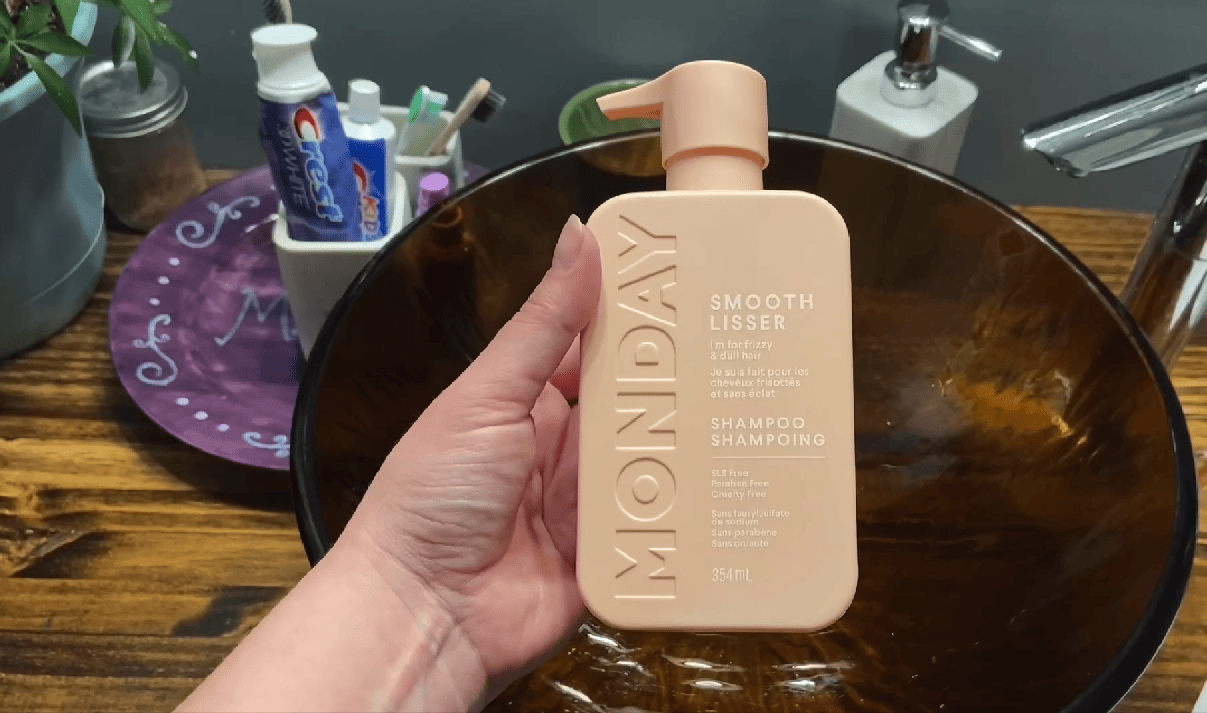 The MONDAY shampoo product you pick will depend on your current needs. Pick the Moisture duo if you have dry and coarse hair. They are formulated using hydrolyzed rice protein to strengthen stressed hair.
Their Volume duo will do wonders for fine and lifeless hair. The shampoo and conditioner combo will hydrate and lightly cleanse your hair without weighing it down.
For frizzy and curly hair like mine, you have MONDAY's Smooth duo. This range combines shea butter, vitamin E, and coconut oil, making it perfect for hair that needs a little coaxing.
Go for the Gentle Duo if you have normal to delicate hair. It's designed for hair and scalps in need of some TLC.
Monday Shampoo's Impressive List of Awards
A long list of beauty awards is available to prove MONDAY Shampoo's commitment to delivering. I don't normally list these in reviews because it almost feels like bragging for the company, but I just couldn't ignore these accolades. This is insane. Since the company's inception, it has received more than ten distinct beauty awards. These include:
A Campus 2021 College Beauty Award for "Best for Frizz" (Smooth Duo)
Choice Beauty Award from Clin D'œil 2021 Experts (Smooth Duo)
Get The Gloss 2021 Beauty and Wellness Award for "Best Shampoo or Conditioner (Moisture Duo)
A Shape 2021 Beauty Award for "Best Moisturizing Shampoo and Conditioner" (Moisture Duo)
The Knot 2021 Beauty Award for "Best Shampoo and Conditioner for Smooth Hair" (Smooth Duo)
The Cosmopolitan UK 2021 Beauty Award for "Best hydrating Shampoo and Conditioner" (Moisture Duo)
A Cosmopolitan 2021 Holy Grail Beauty Award for "Best Shampoo and Conditioner for Fine Hair" (Volume Duo)
A Glamour 2021 Beauty Award for "Best Drugstore Shampoo and Conditioner for Fine Hair" (Volume)
A 2021 Glamour Beauty Award for "Best Drugstore Shampoo and Conditioner for Frizz" (Smooth Duo)
The Remix Magazine 2021 Beauty Breakthrough Award for "Best Beauty Breakthrough"
An InStyle 2022 Best Beauty Buy Award for "Best New Haircare Brand"
The Social Media Milestone
The last, but by no means least MONDAY Shampoo's award is its social media recognition. In June 2021, MONDAY was officially confirmed as the most followed and mentioned haircare brand in the world on TikTok.
Lupton gave all the recognition for the success to her first-ever hire, Maddie Youngman. "She singlehandedly led all that social media success, end to end, and it has significantly impacted MONDAY's sales." Without her, we wouldn't be over 100 million views on our brand's hashtag, and we wouldn't be witnessing such success on this platform."
Is It Good for Color-Treated Hair?
Since MONDAY Haircare jumped into the haircare scene, it has received mind-blowing reviews from its users. This includes support from regular users and even influencers or brand ambassadors, like, model Georgia Fowler.
Unfortunately, there also have been negative stories, such as those from Tasha Bright. She claims she had been using the MONDAY Smooth Shampoo and Conditioner for a month when she went to get highlights.
Within 15 minutes, her hair started puffing up in the foils. Her hairdresser went to remove a foil, but it burned her hand. The hairdresser had to chuck her head underwater, and it burnt her scalp. Even worse, when the foils fell out underwater, they took her hair with them, leaving her almost bald.
When MONDAY heard about the case, they apologized profusely. They, however, also claimed they did not believe their product had caused the issue. Monday would go on to release a statement. They said their customers claimed that hairdressers were insinuating that Silicones in MONDAY's products caused the damage after coloring.
"In most of these instances where customer came with complaints or concerns, its because their hairdressers has told them they need to 'stop using MONDAY products and switch to salon products."
MONDAY goes on to mention that the same silicones can be found in most, if not all, shampoos the salons sell. Even more interesting, the company said the complaints equaled less than 0.2 percent of the products sold.
Ultimately, they theorize that Hairdressers have an ulterior motive: a plan to push MONDAY's clients back into the entrenched haircare market that the company disrupted.
So basically, there is no evidence that MONDAY Shampoo causes issues for color-treated hair. Also, the reported issue can happen from many different factors. It'll be almost impossible to isolate the real issue without real scientific rigour.
Where Can You Buy Monday Shampoo?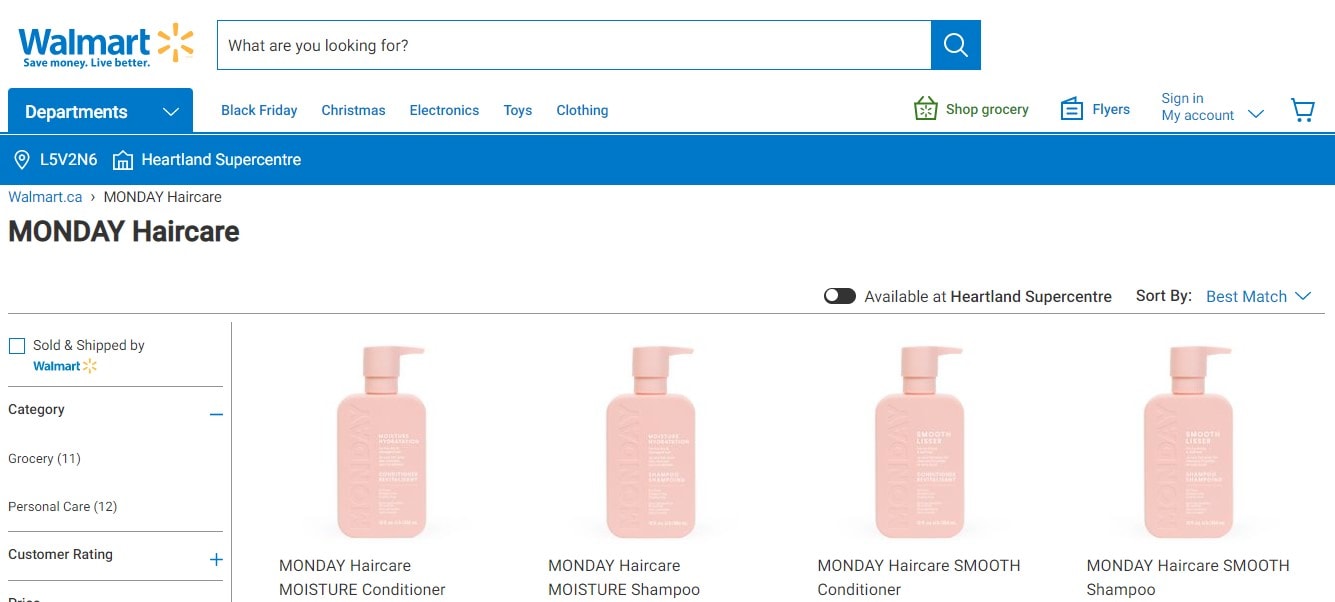 Getting MONDAY Shampoo's product shouldn't be a hassle. The company already has over 60 retailers under its belt across nine markets, with 30,000+ doors open in North America alone. We have the brand's rapid expansion to thank for this.
Today, you can get the brand's products at the following retailers.
My Experience with Monday Shampoo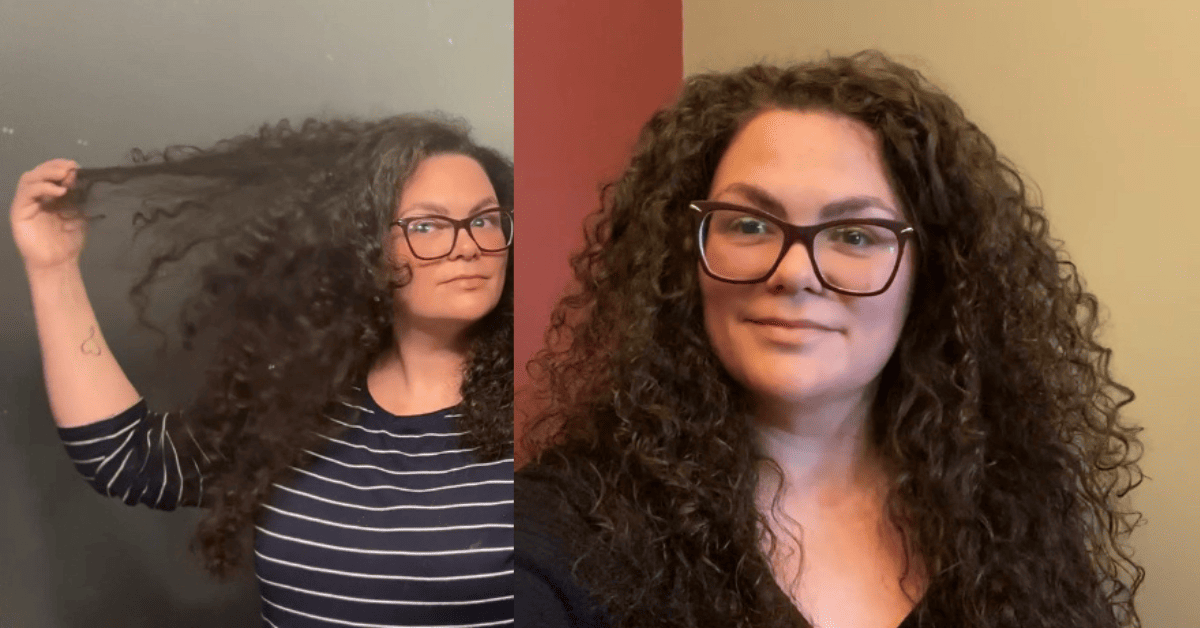 If you can't tell by now, I'm a converted fan. Here are my findings from just one use with the lovely product.
Price
At just $10CAD a bottle, I was floored. I've tried dozens of other luxury shampoos targeted at curly hair and hard water problems and easily paid twice, even triple that. I also love that it was available at my local drugstore and not a fancy salon.
Packaging
The bottle and design are simple and monochromatic, yet really eye-catching. The slender rectangular shape means the bottle fit in my narrow shower caddy and on the edge of the tub.
Scent
Oh, man. The smell is to die for! A subtle floral mixed with a mild coconut. I could smell it all day.
Lather
It doesn't lather all soap like regular shampoos. It's more like a serum, but I got great coverage from just two pumps.
Rinse
It rinsed easily and left my scalp and hair feeling clean without that usual bogged-down feeling I get with other brands.
After
I literally used it once and immediately saw positive results. My scalp was less itchy (from hard water), and, for testing purposes, didn't use any after-products like hair gel or mousse. And, as you can see in the before and after image and my video review, my curls looked amazing!
Alternatives To Monday Shampoo
When you're particular about your haircare routine, you have to ensure you're using the best brand to wash and cleanse. MONDAY Shampoo's products certainly qualify as the best. Truth be told, they're not the only company out there that meets these standards.
If you'd like to compare and contrast to ensure you're making a final, educated decision, here are 3 alternatives.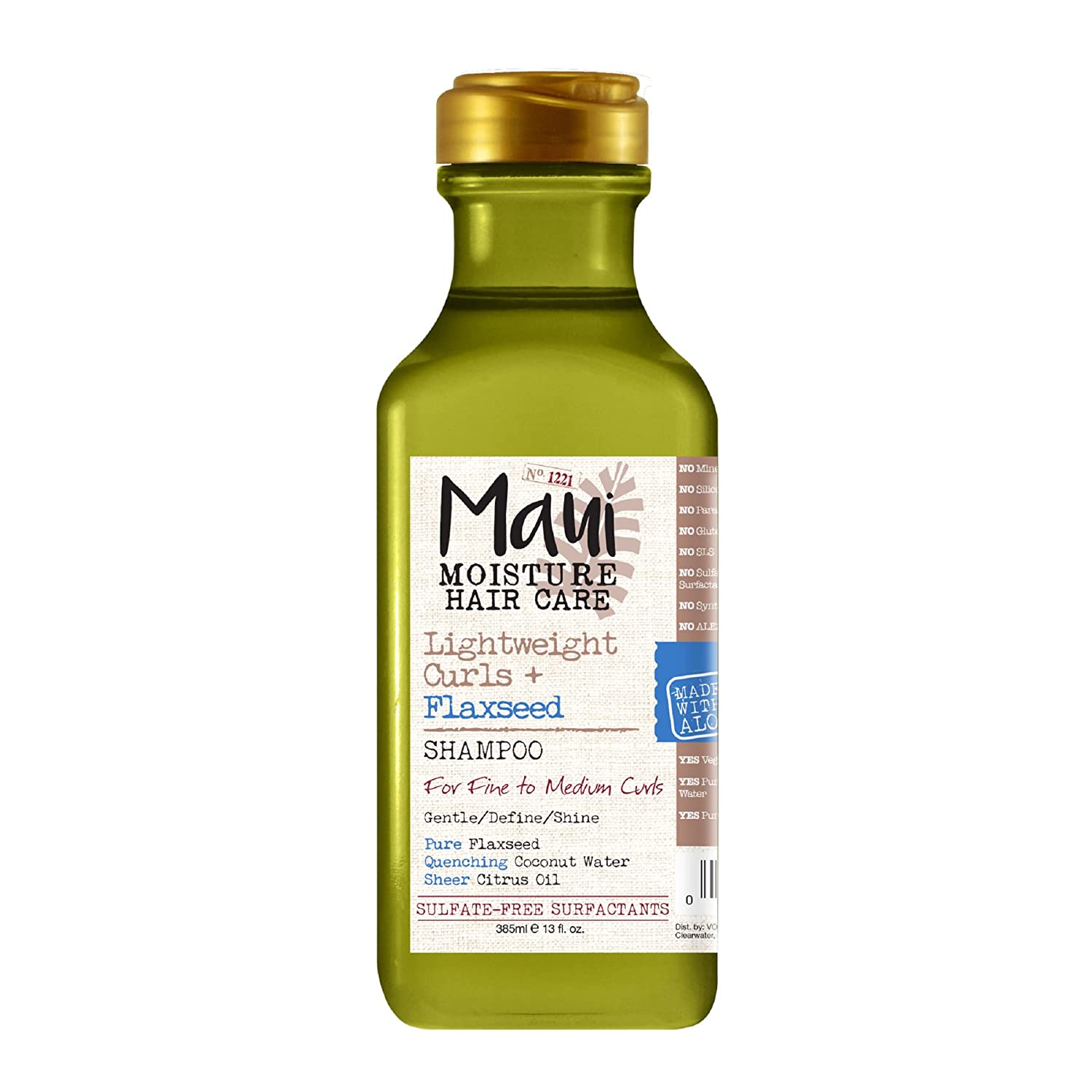 Would you like to ease frizzes, energize your curls, and get manageable hair? This Maui Moisture Shampoo is your best bet. Made with 100 percent Aloe Vera as the first ingredient, the product will work wonders on fine, thin, wavy, and curly hair.
The Maui Moisture Shampoo also retains moisture in the hair and will perfectly deal with dryness and roughness. Use it when you want to clean your scalp or make your hair easy to style.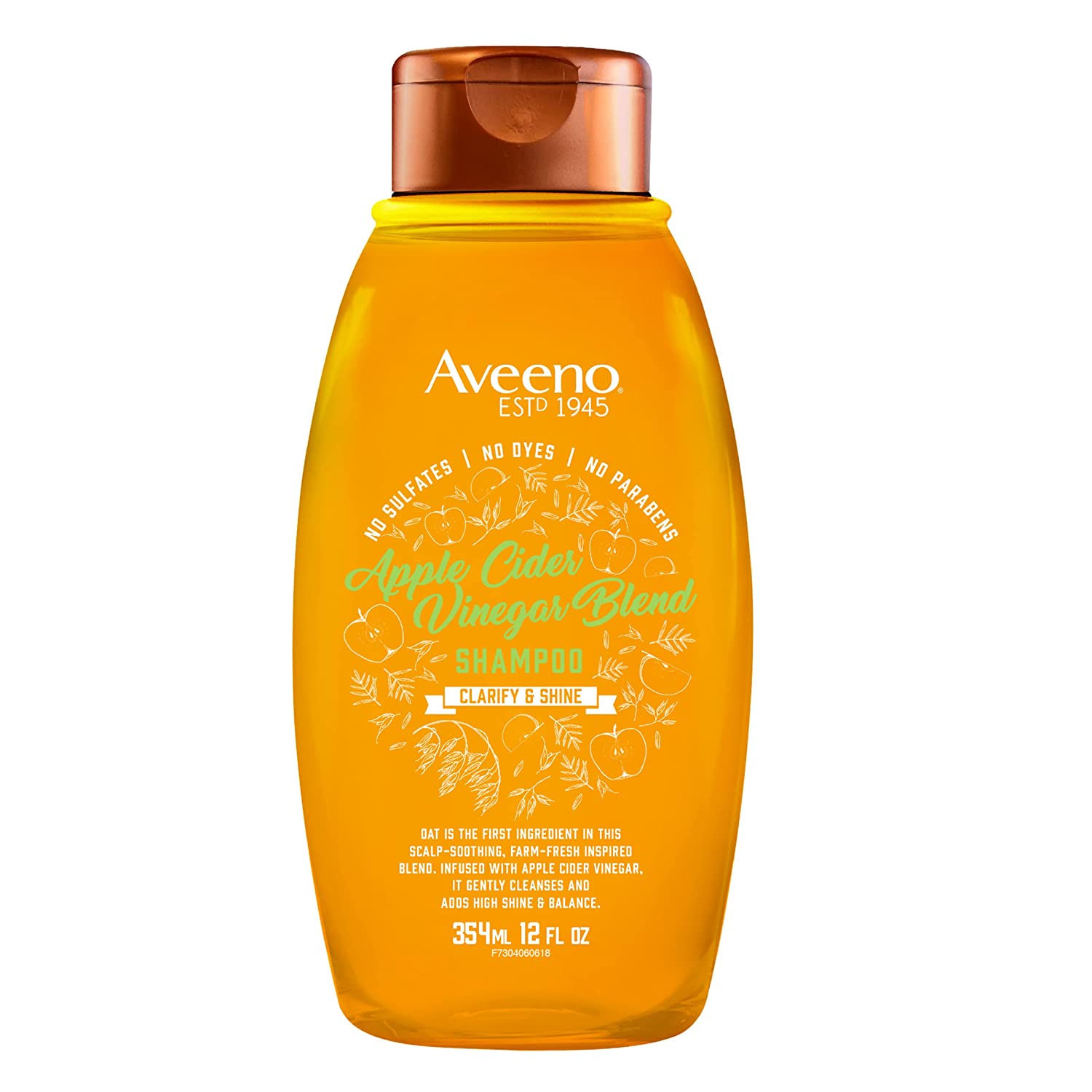 Aveeno Apple Cider Vinegar Shampoo is, without a doubt, the ultimate scalp-clarifying shampoo that will gently cleanse your scalp. The formula used on this product is super-mild and will take great care of your hair.
With ingredients like oats and apple cider vinegar, this shampoo is also great for people prone to itchiness or irritations. It'll clear off the oily buildups in your hair and scalp, leaving your hair shinier and scalp healthy.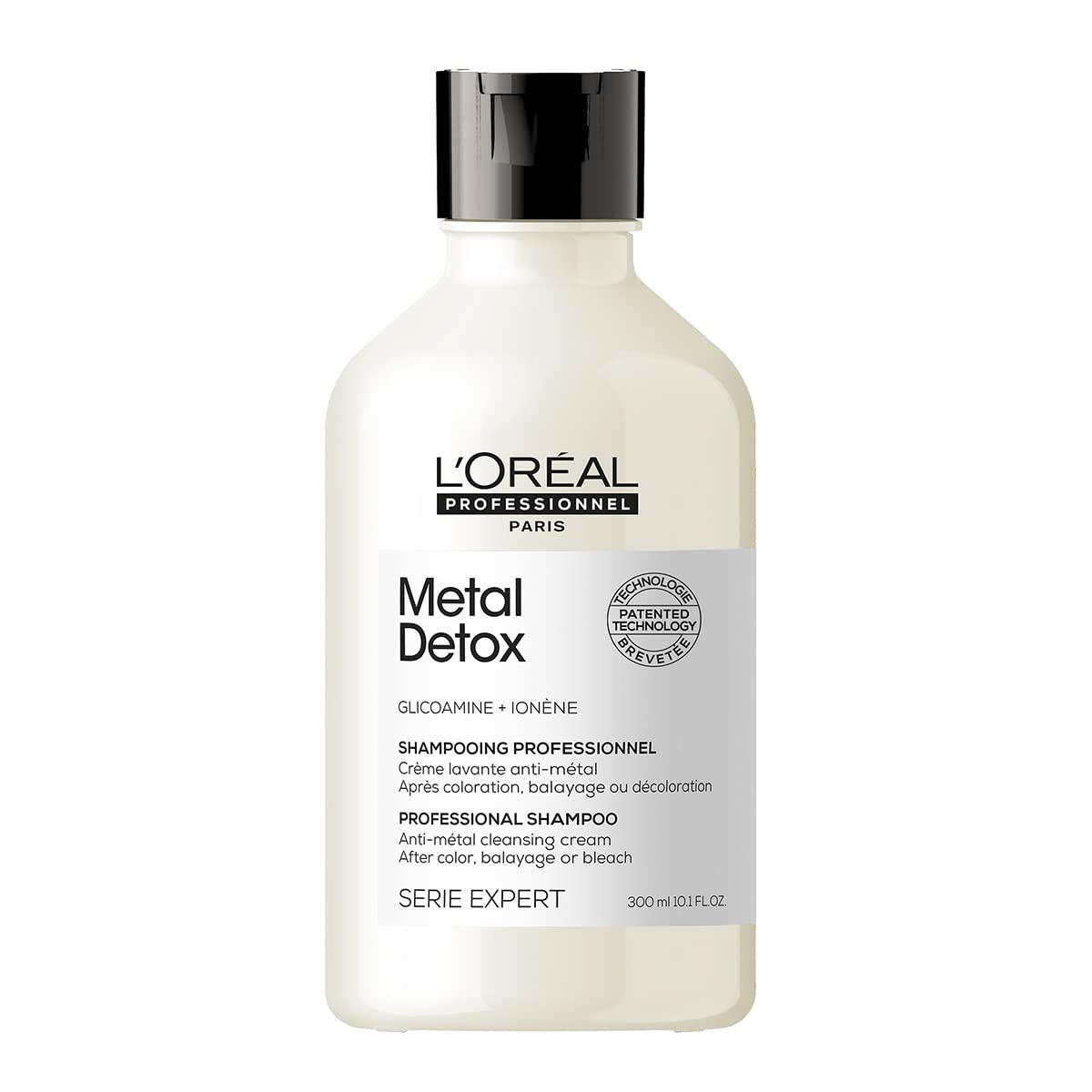 L'Oreal needs no introduction. It's a high-end haircare brand with lots of promising products. This professional detox shampoo is a true testament to the company's ability to deliver. The product is a true champion for everyone with dry hair.
Better yet, the shampoo is perfect for all hair types. It's also generally preferred by users for its hydrating qualities. The bonus point is its cool protecting abilities. Bid goodbye to coarse ends.
FAQs
Question: Are Monday's Hair Care Products Gluten-Free?
Answer: According to MONDAY, all their products, including their Conditioners and Shampoos, do not contain gluten. As such, they're all considered gluten-free. Also, their products do not contain SLS or Parabens. Instead, MONDAY goes for safer alternatives like Phenoxyethanol.
Question: Is Monday Shampoo Good for Hair Loss?
Answer: Yes, Monday Shampoo can help strengthen your hair. As I highlighted earlier, some of their products include Ginger Root extracts, which help invigorate thin, fine, or flat hair. It's also reported that ginger root can nourish and strengthen hair, which should, in turn, prevent hair loss.
Question: What Is the PH Level of Monday Shampoo's Products?
Answer: The PH level of MONDAY Haircare's Shampoos and Conditioners is 5.
Final Words on the Monday Shampoo
From MONDAY's success and immediate cult status, it's safe to say the world was waiting for the company's arrival. Somehow, Jaimee Lupton took everybody's least favorite day, wrapped it in pink, and made it a top-selling, global, cult beauty sensation. The brand even received praise from Bella Hadid's hairstylist, Jenna Parry.
Even more impressive, the brand isn't just on a mission to make the beauty realm accessible and affordable to all. It's also on a mission to become the next titan in the beauty industry. All thanks to a bevy of new products it's lined up to launch moving into the future.
Overall, after using the product myself, I'd highly recommend it to anyone who might ask. Again, I have curly hair, which is naturally prone to dryness and frizz. Plus, I live in an area with extremely hard water. Monday Shampoo helped with both of those issues after just one use. Call me a believer; I'll be buying this from now on.
If you liked my breakdown and review of the Monday Shampoo, definitely pop over to our site for even more amazing reviews and recs!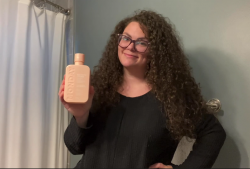 Latest posts by Candace Osmond
(see all)